The modern mirror is the perfect piece to create functional spaces with a charming aesthetic in interior design. Many shapes, colors, and furniture can be combined with this object to help change the atmosphere of the room.
Find the best inspirations for how to style your project using this furniture in this article and be surprised by the results!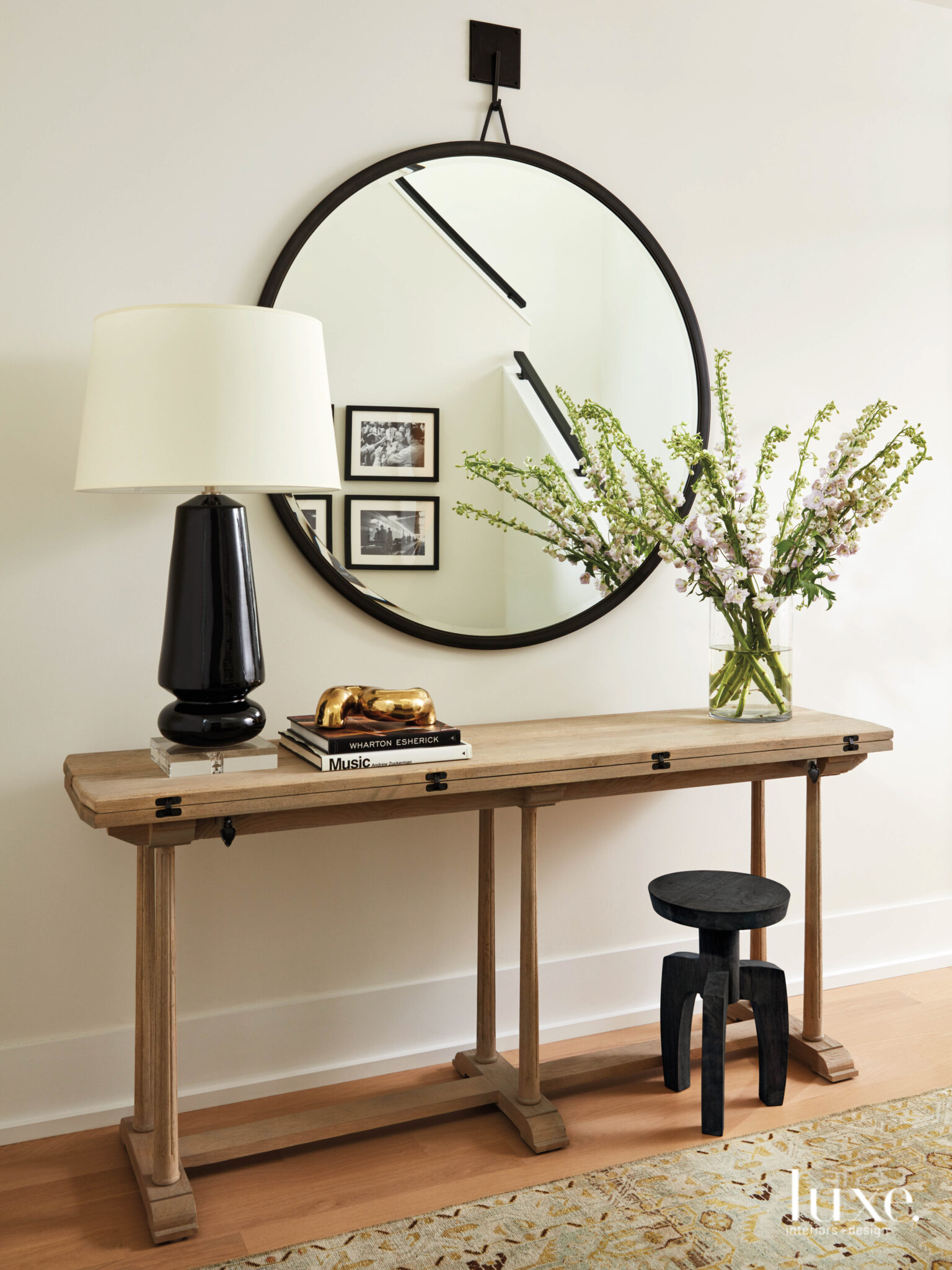 But first, let's start… at the beginning! To better understand what modern decorating style is and all that it evokes, check out HOMMÉS Studio's complete guide to what it is and what the influences of the Modern Style are in interior design. And if you still have doubts about how to choose the best mirror to complete your project, I suggest you also read our article about mirror wall decor. There is never too much information, right?
Modern Mirror: Main Characteristics Of The Style
The Modern Style comprises the period from the early to the mid-20th century. Unlike the Art Deco style, this style of the interior design evokes simplicity, clean lines, geometric form, and natural materials. There are many different kinds of mirrors but styling the correct one can uplift your interior and be the perfect finish for any room. To better understand how to style your modern mirror, we have summarized the main characteristics of this style:
CLEAN LINES: These are one of the main characteristics of modern design. The techniques with this style present clean, straight lines and less adornment.
NEUTRAL COLORS: The key to this style is to keep it simple, which means less can be more. Regarding colors, the palette of a modern mirror will always highlight the monochrome or be determined by the material used.
MATERIALS: Modern mirrors highlight using natural materials, such as stone, wood, and leather. made of lacquered wood in the structure
SHAPES: For those who are looking for a modern mirror, next to the material used, this is one of the most striking features of the style. The traditional geometric mirrors (such as rectangular and round) offer all the neutrality, while the abstract ones, due to their distinctive shape, are considered pieces of art. They are excellent options for offering authenticity and personality to projects.
How to Style A Modern Mirror
With all this information explained in mind, it is easier to choose the right pieces and also how to style a modern mirror template to complete your project decor. Check out some interior design inspiration for all kinds of rooms using modern mirror project ideas:
Modern Mirror in Hall Entrance
Besides being the first impression of those who visit your home, decorating this area with a mirror is always a good idea (so that you can check your outfit just before you leave). Also, because these are generally smaller spaces or spaces with less lighting, mirrors make all the difference in the end result.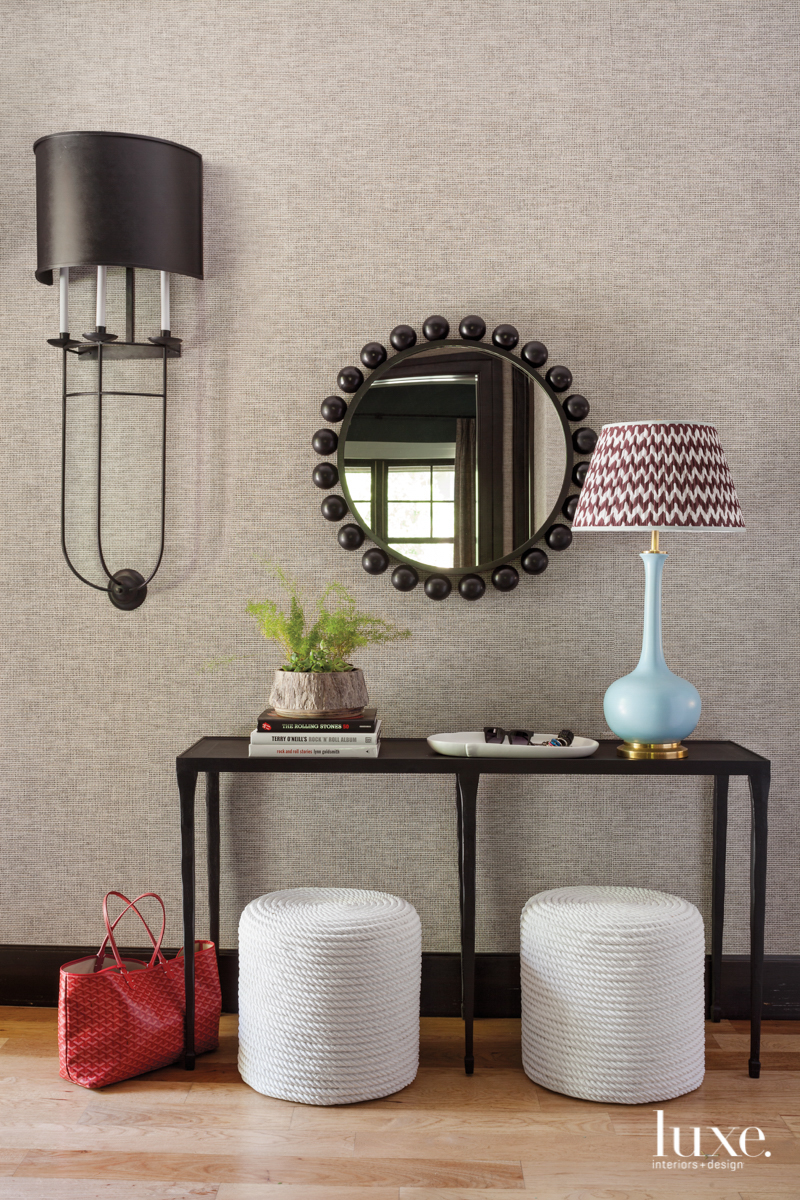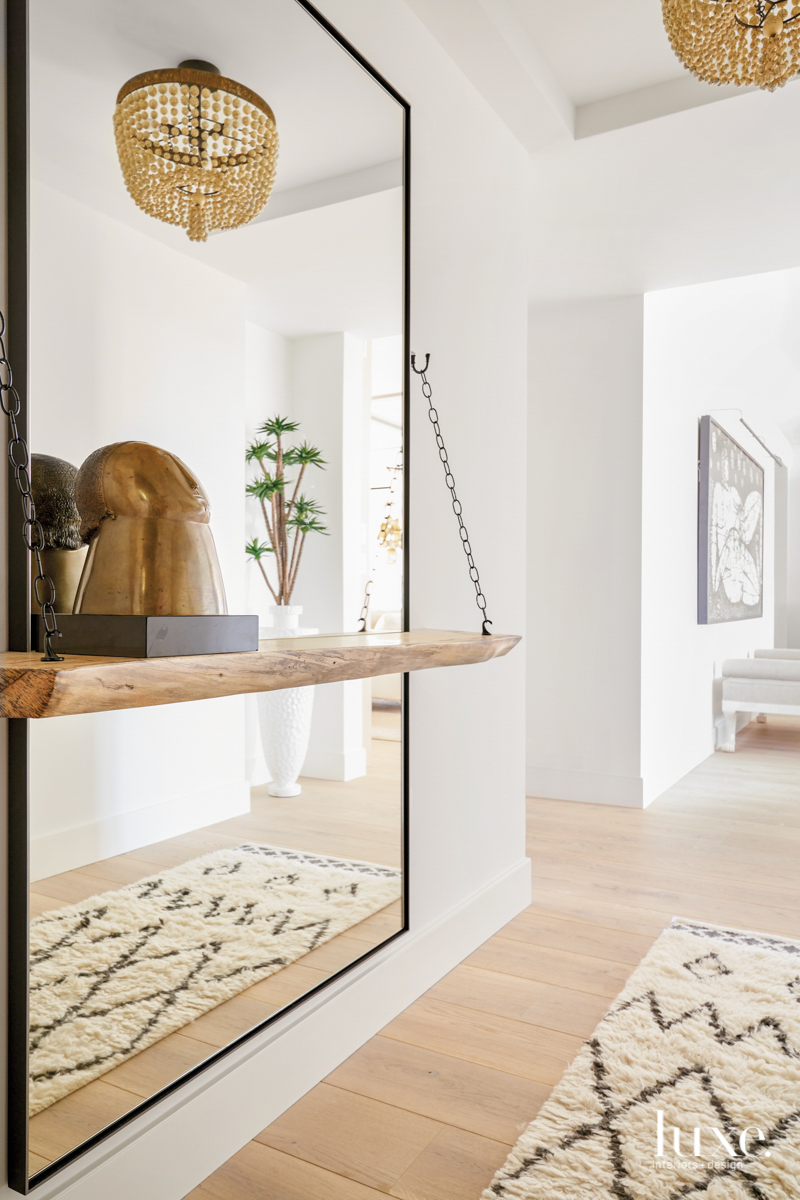 Consider using wall mirrors with full-length reflections to explore the complete sense of spaciousness, or in smaller quantities to create a gallery focusing on brightness. Regardless of materials, if you prefer a luxury atmosphere for your home decor, choose metallic finishes or structure. They are perfect to boost any room division with a gorgeous and statement identity.
For an incredible effect, don't forget to combine your modern mirror with other furniture perhaps over a console table, cabinet or sideboard.
Styling a Modern Mirror in the Living room
Don't be afraid to get creative. Considering that living rooms are one of the most frequently used in any home, it is important that this space reflects both styles and is comfy at the same time.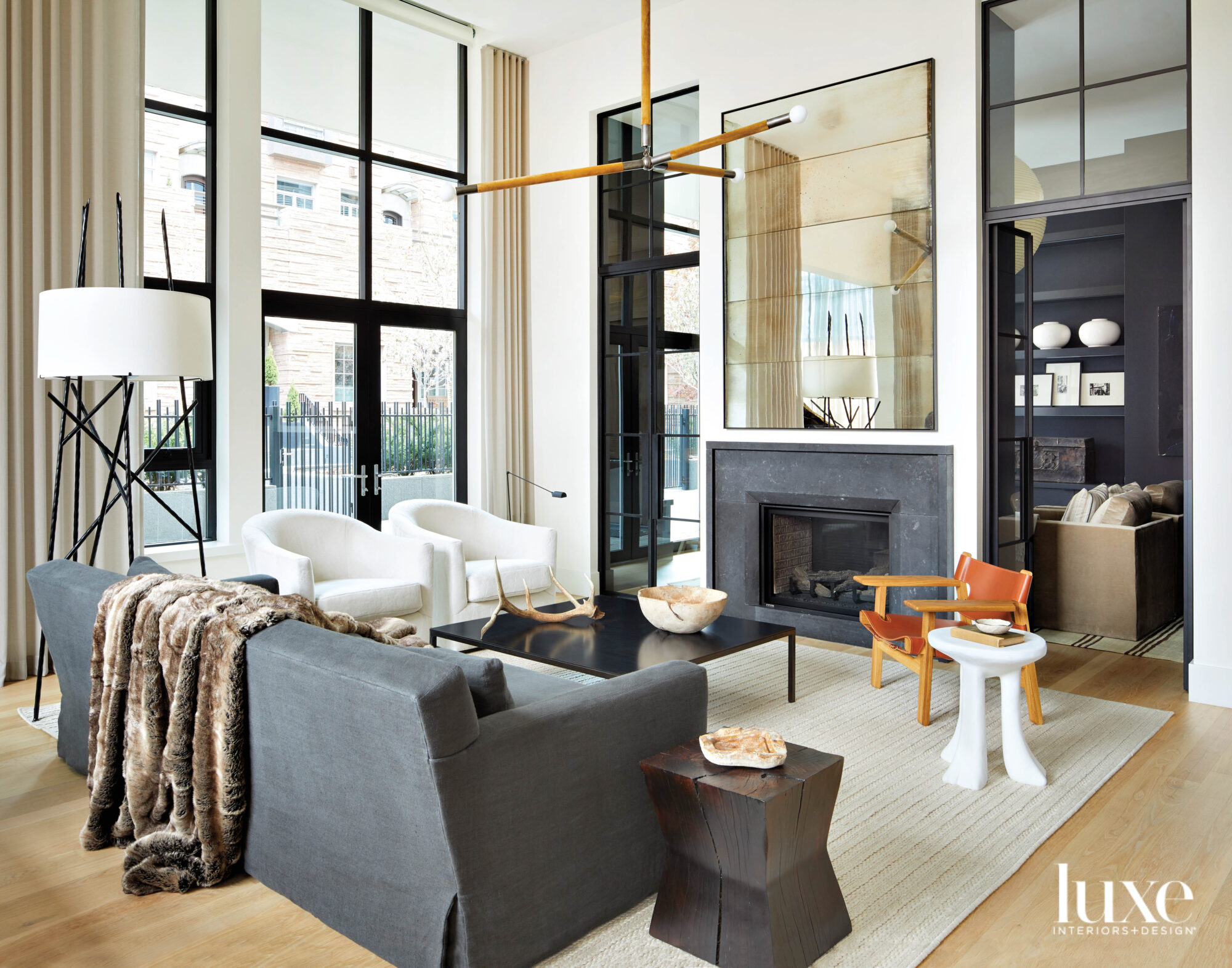 Thus, large mirrors are a classic focal point above living room fireplaces and sofas. You can also combine your modern mirror with other furniture of the same style. Although modern-style furniture represents Modernism, pieces inspired by this movement can blend perfectly with other styles, such as sofas created with the most refined design and delicate materials or marble center tables.
Modern Mirror for Bathroom Decoration
It is important to remember that bathrooms must have moisture-resistant mirrors and frames since steam and humidity can eventually damage a standard mirror. A wooden frame can be a good choice if you want to look stylish and laid-back. A black or colored frame modern mirror could be a better alternative if you're striving for a more sophisticated aesthetic.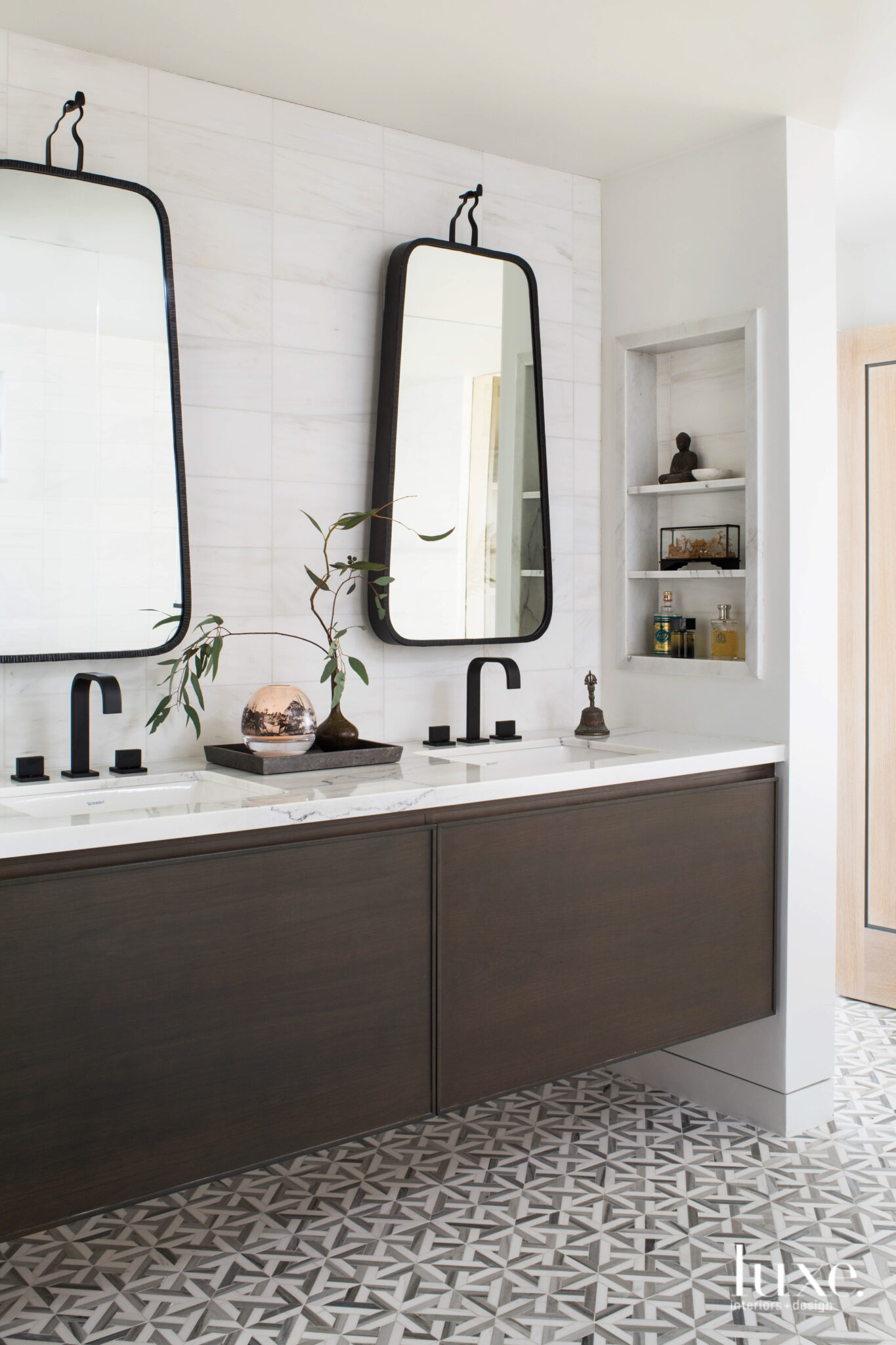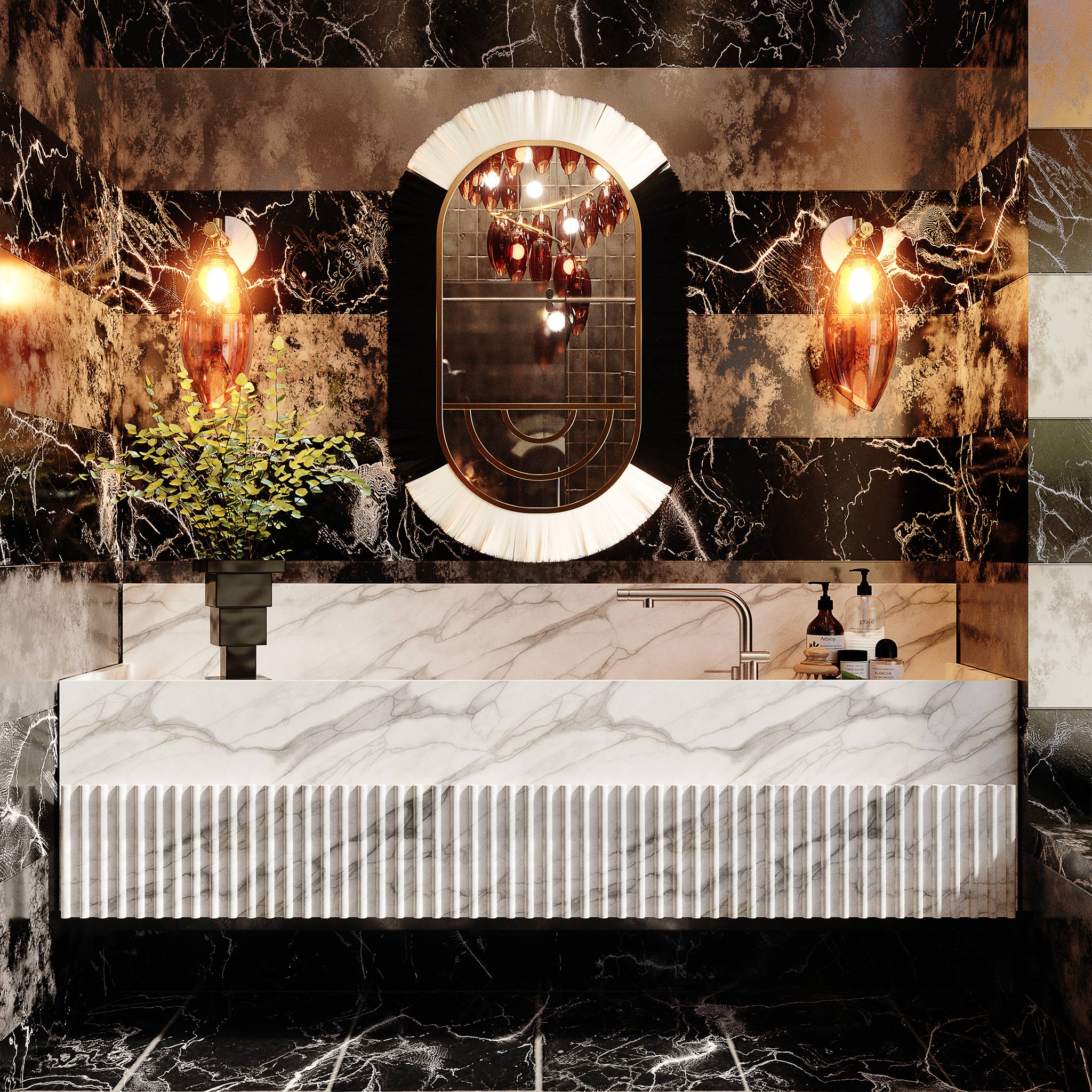 Along with reflecting natural light, a round hanging mirror can provide comfort to a small or dark bathroom. Choose mirrors with distinctive frames and huge sizes for a glam appearance and use more than one piece, placed side by side, to create a relaxed vibe.
Modern Mirror in Dining room
Surprise your dining room setting by hanging a large rectangular mirror just above a stunning sideboard buffet. It is worth remembering that in large spaces, such as this one, the lighting should be considered separately. To make the room more luxurious, opt for a suspended chandelier or a set of floor lamps to create a more intimate atmosphere.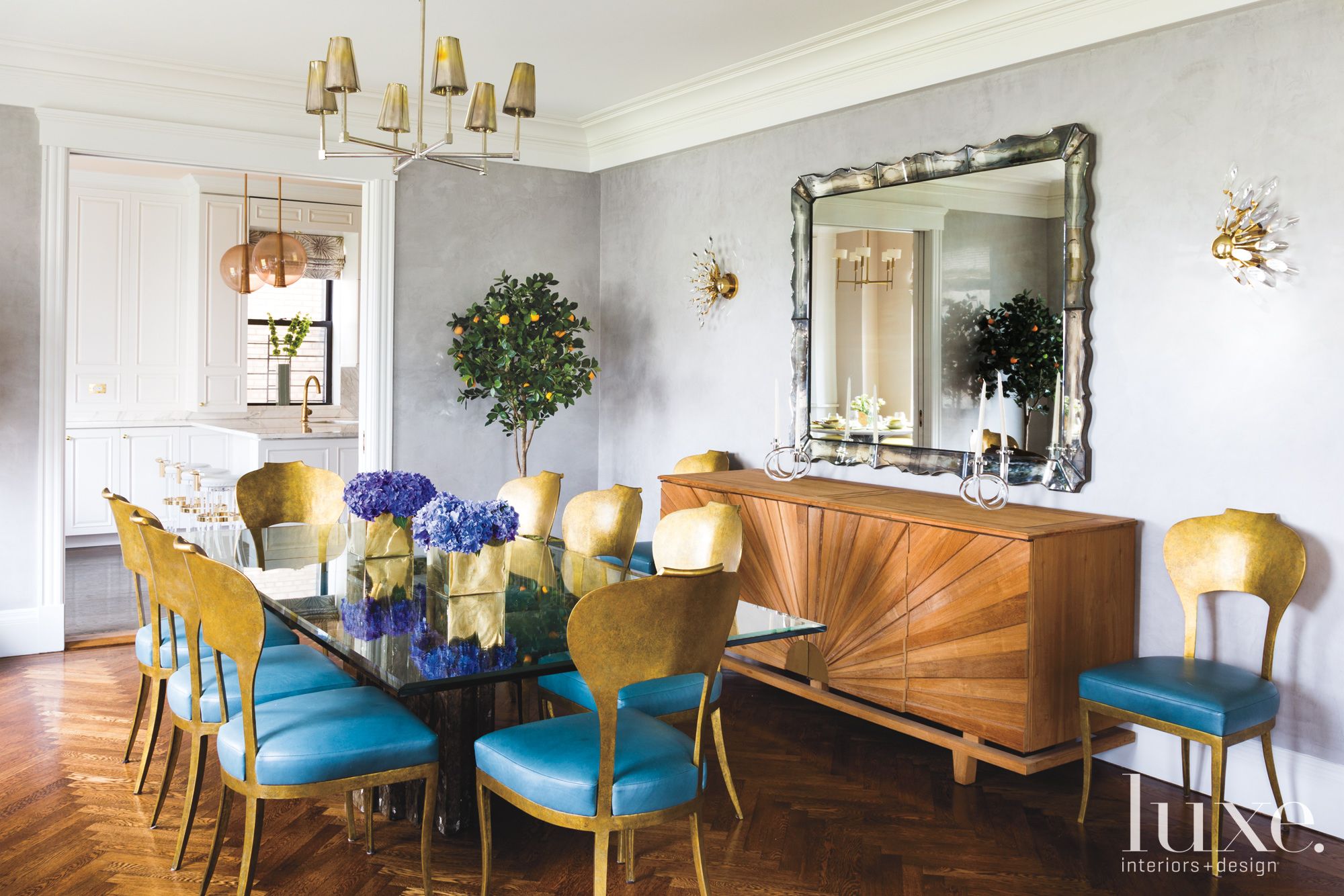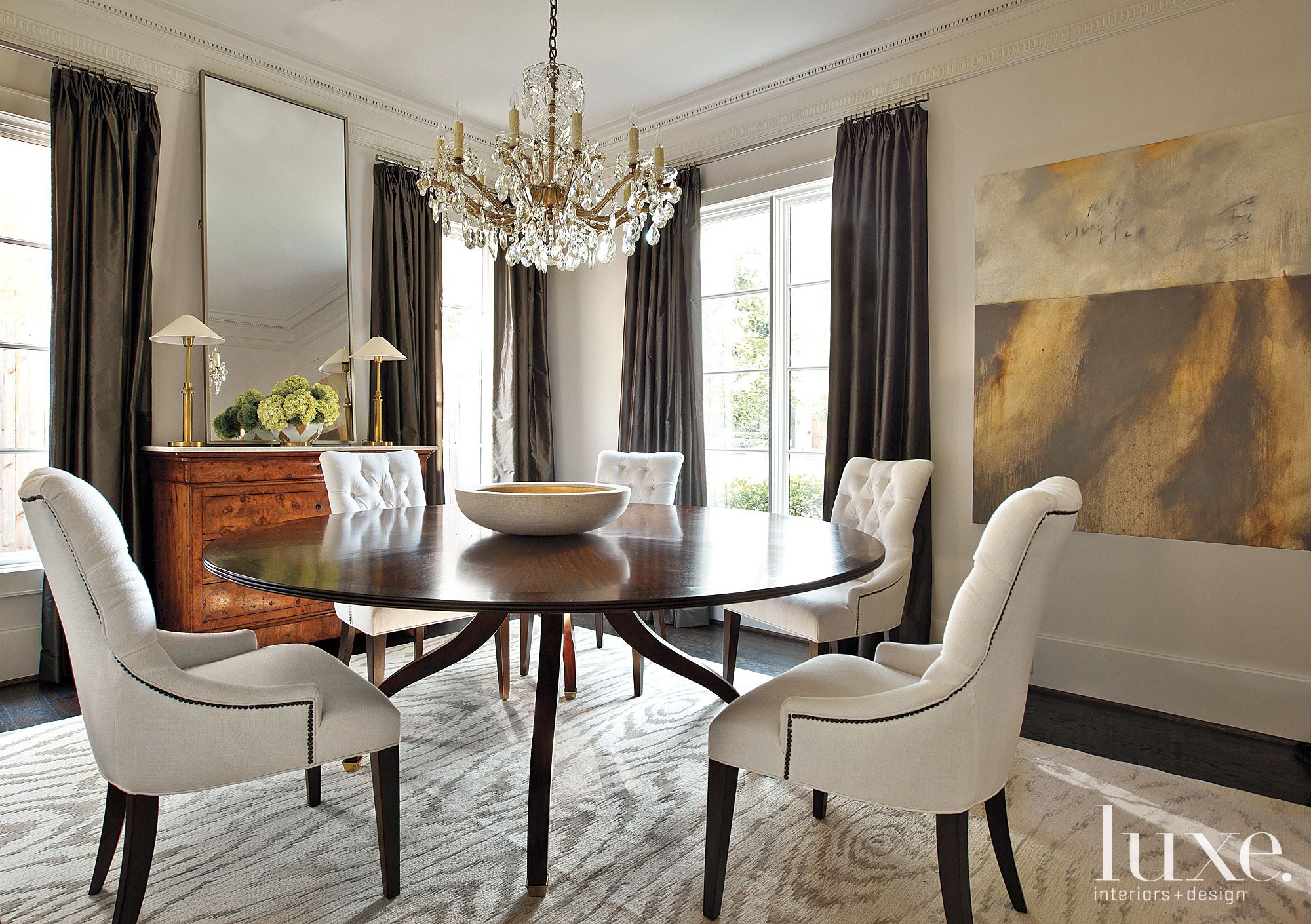 Now that you understand how to choose the ideal Modern Mirror for your interior design project, check out our content with a selection of 7 best decorative wall mirror models to complete a space. At HOMMÉS Studio every item is handcrafted and has a customizing option.