It's time to reveal the global design trends. Explore this complete forecast and discover the latest tendencies that promise to shake up the design world.
In this forecast, we will explore the latest global design trends in interior design following our Milan Design Week predictions. From interior design trends to colors and materials and the future of human living, we have a lot of iconic features to explore. Are you ready to start this journey? Keep reading to discover the global design trends.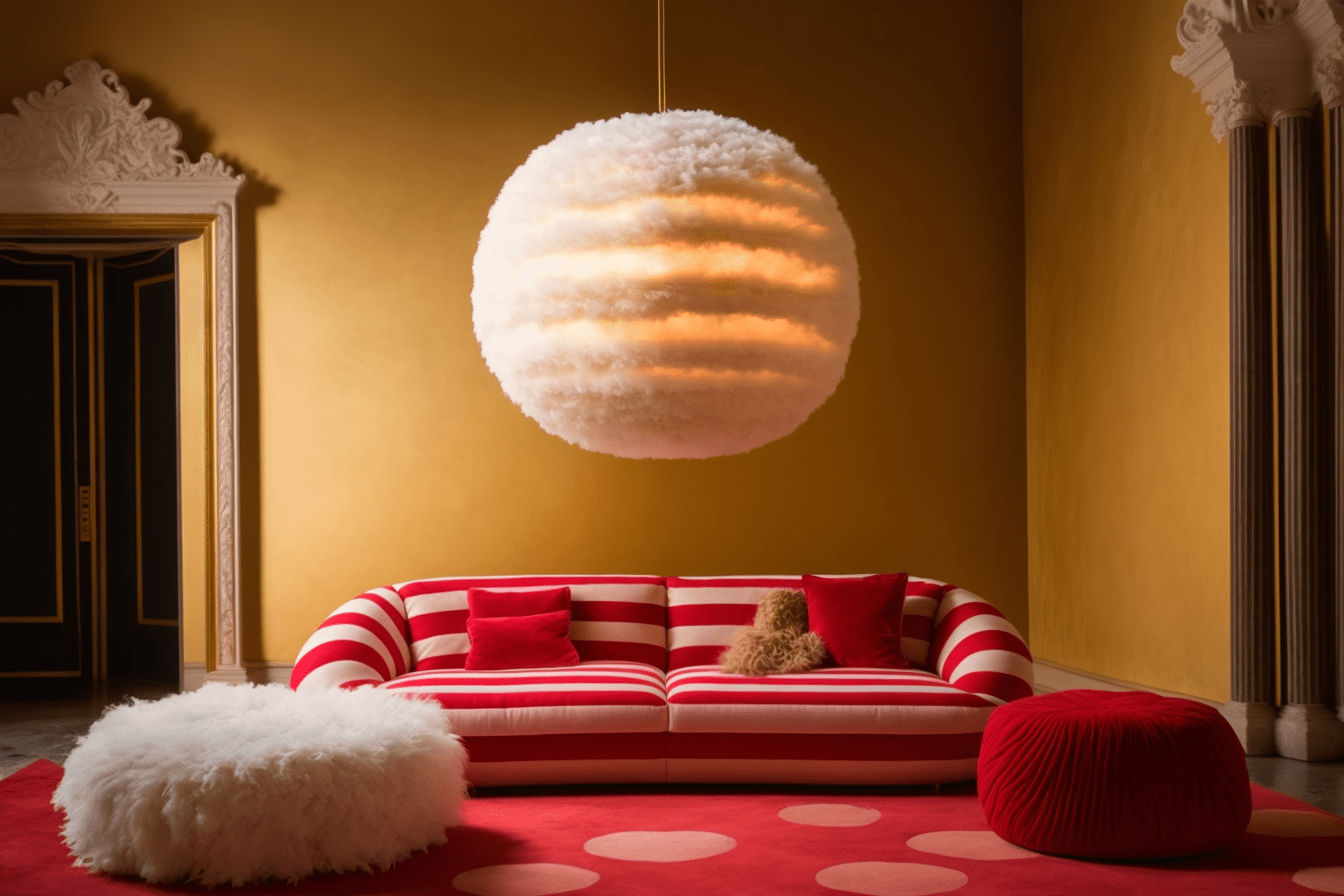 The Interior Design Trends
Our first stop in our journey through global design trends is in interior design trends. There are many iconic tendencies, from incorporating natural elements and patterns to colorful interiors, and we have gathered the main directions that interiors may be taking this year; check it out:
Biophilic Design
Biophilic design has become popular over the past few years and is expected to continue to be a significant global design trend. This concept is all about bringing nature into the design, focusing on incorporating natural elements such as plants, water features, and organic materials; it all creates a space that is not only beautiful but also promotes well-being.
Crack of Color
More colors, please! The global trends for this year remain for more colors, and the "crack of color" is all about adding a pop of color to a space, from a colorful wall to a piece of furniture. Here, the idea is to add a bold element to the design to create a focal point and add an extra layer of interest.
The Modern Old
This trend is about creating a balance between the old and the new. The modern old combines classic design elements with modern materials and technology. The idea is to create a space that feels timeless but also has all the modern amenities that we have come to expect.
Craftmanship Feelings
Craftsmanship feelings are another global design trend that we wouldn't forget to highlight. This trend is focused on incorporating handmade elements into the design. Whether it is a custom piece of furniture or a hand-painted mural, the idea is to create a space that feels unique and personal.
Predictions Colors and Materials
When it comes to colors and materials, several trends are expected. For colors, the global design trends highlight the use of earthy tones, warm shades of red and orange, pastel colors, and monochromatic schemes. As for the materials, sustainable and eco-friendly options are the main aks for this year. Read on to discover more about the predictions for colors and materials.
Colors
Candy Pink, Digital Lavender, Intense Red, and Sunny Yellow are the colors you should keep in mind when designing a new interior design project this year, as they promise to trend worldwide.
Both Candy Pink and Digital Lavender can provide a calming atmosphere in interior spaces, ideal for bedroom projects and areas that require a calming feeling. At the same time, the Intense Red and the Sunny Yellow add more energy to the spaces and follow the tendency of vibrant interiors.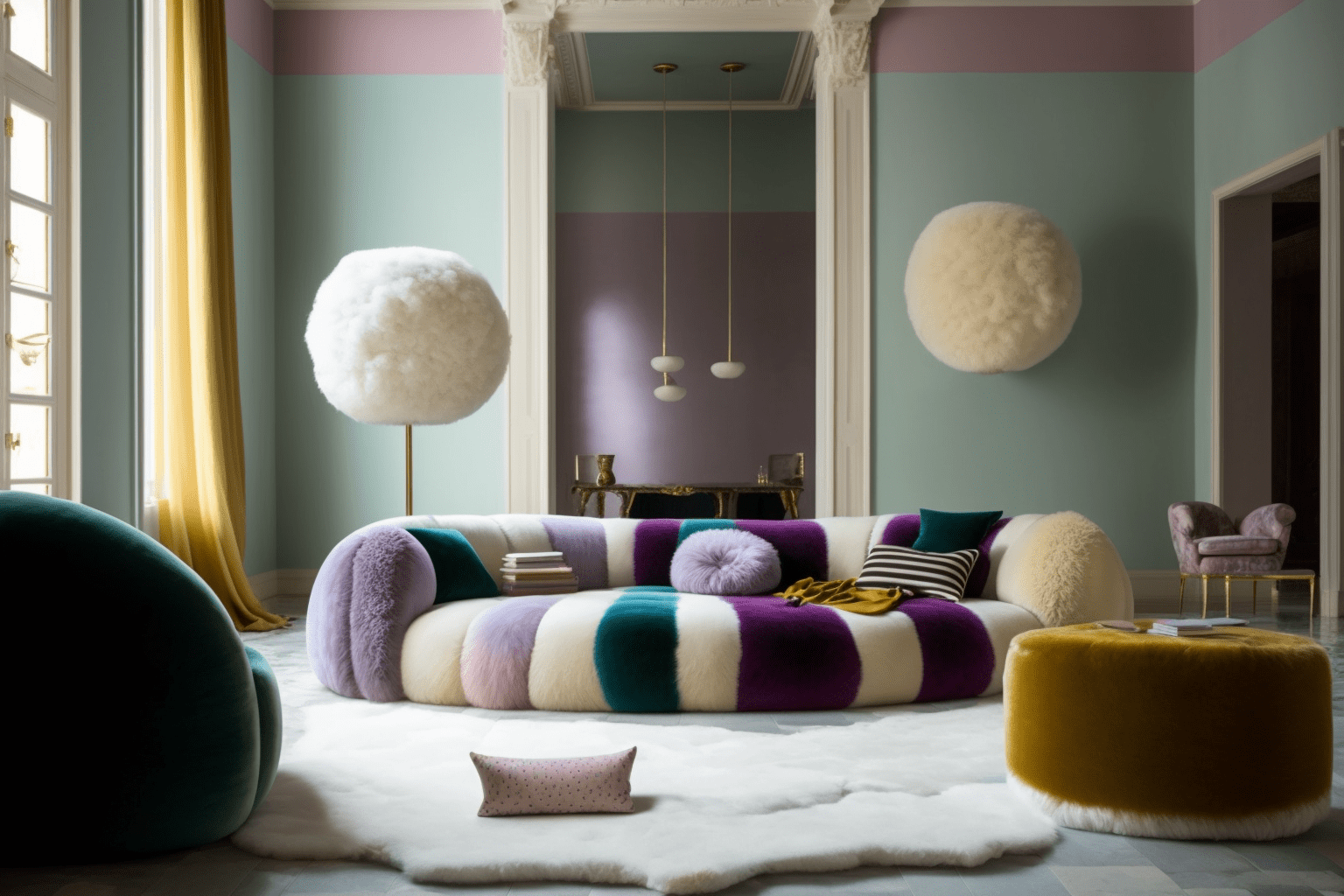 Materials
When creating a unique and captivating environment, three elements have emerged as prominent features: pure clay, natural stones, and wood veneers. These materials, each with its distinctive qualities, bring warmth, authenticity, and timeless beauty to interior spaces.
The pure clay highlights the beauty of imperfection, embracing handmade pottery and ceramics; natural stones follow the sustainable tendency while creating a high-end, timeless, and modern look, and the wood veneers focus on the craftsmanship, from furniture to home finishes; it will add warmth and bring beauty to modern interiors.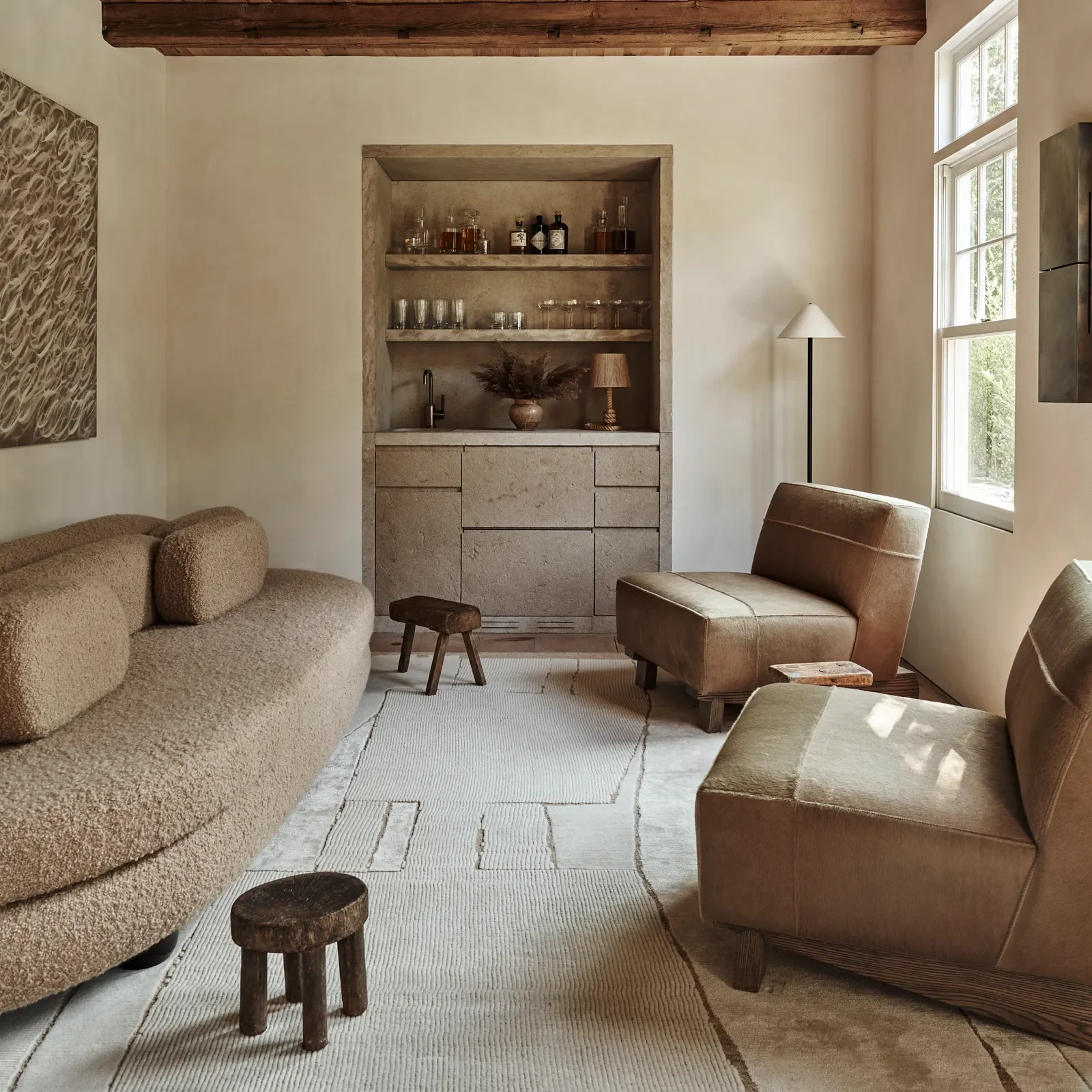 Future of Human Living
Finally, our journey in the global design trends finishes with the future of human living. Following the latest interior design trends – the concept of utopian visions will play an important place, and homes be transformed through seamlessly integrating with nature and embracing sustainable practices.
With a focus on utilizing eco-friendly materials and energy-efficient systems, interior spaces will promote a healthy and harmonious environment. But there is another essential feature in the future of human living with technology playing a crucial role in simplifying daily tasks and enhancing comfort. At the same time, personalized spaces will be designed to cater to individual needs, featuring flexible layouts and adaptable features.
The ultimate goal will be to create sanctuaries that prioritize well-being and relaxation, featuring a balanced and fulfilling lifestyle for residents. This visionary approach to interior design will revolutionize living spaces, offering a glimpse into an inspiring and sustainable future.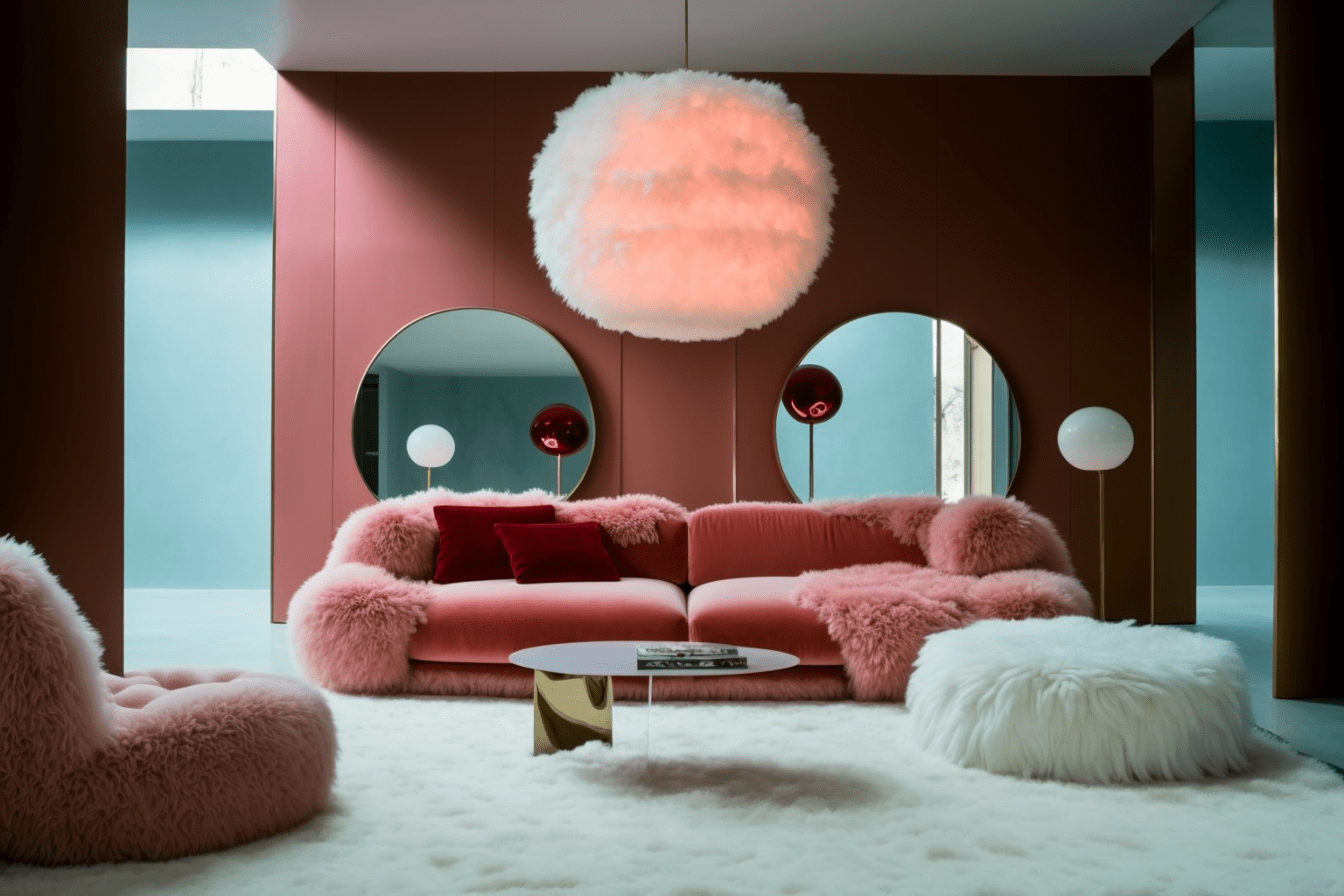 Global design trends in interior design are evolving daily and presenting exciting opportunities to create unique and captivating living spaces. From biophilic design to the fusion of old and new, from vibrant color palettes to handmade craftsmanship, these trends inspire us to reimagine our projects and bring more character to the layouts.
If you want to continue this journey on the global design trends, download our Future Vision of Living Ebook and immerse yourself in the latest tendencies.