For this entire project renovation, Kris Turnbull Studios provided the architecture and interior design in order to create a more opulent & modern design that best suits the client's needs & lifestyle. The studio projected and managed the entire renovation from start to finish after obtaining planning permission and reconfiguring a new interior layout.
This family home has been completely renovated with an exquisitely detailed interior design. The studio created an interior that will endure in time, by utilizing specialized joinery, wall finishes, bespoke furniture, and decorative lighting to design a stunning and practical home for contemporary family living. The wide and spacious open layout welcomes in an abundant amount of natural light and looks out onto newly landscaped gardens.
Almost every item was custom-designed by the studio in order to create the ultimate experience in luxury living, with the lavishly vivid accents of colourful fabrics & materials that blossom across the interiors.
From the leather-paneled feature wall and recessed ceiling details to the exposed joinery and custom furniture, the texture subtly dominates the interiors, highlighting the space's physical, sensual, and emotional ambiance as well as its intimate and comfortable purpose as a place to truly live.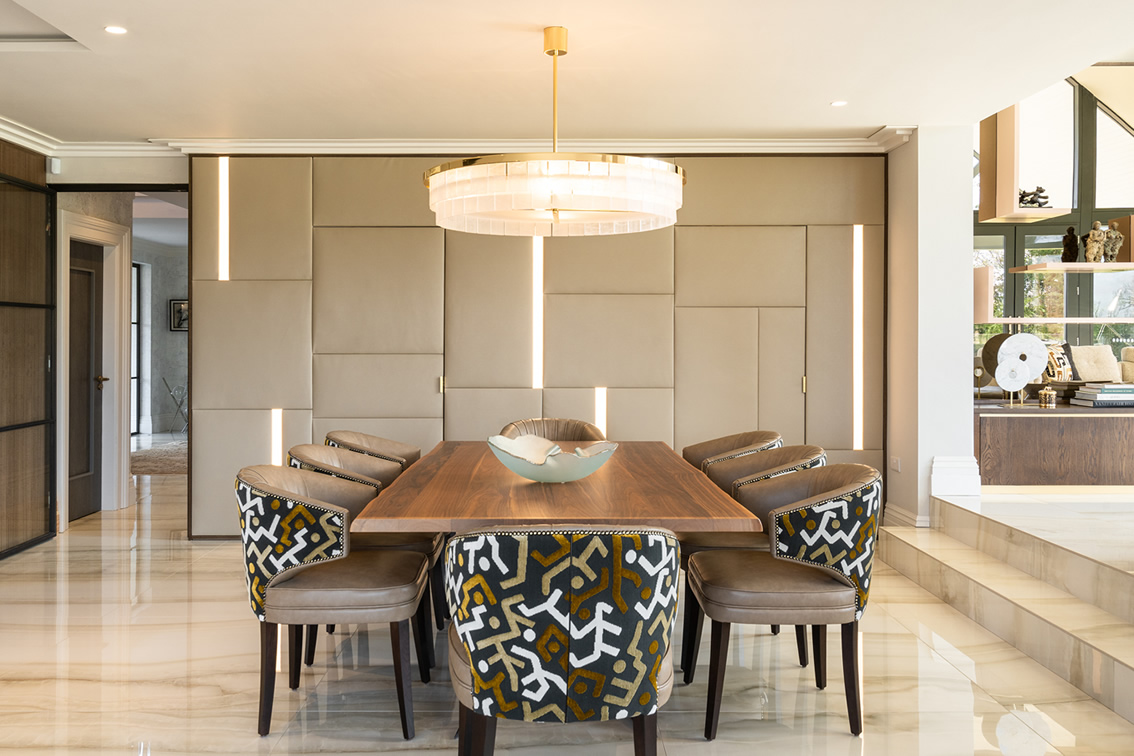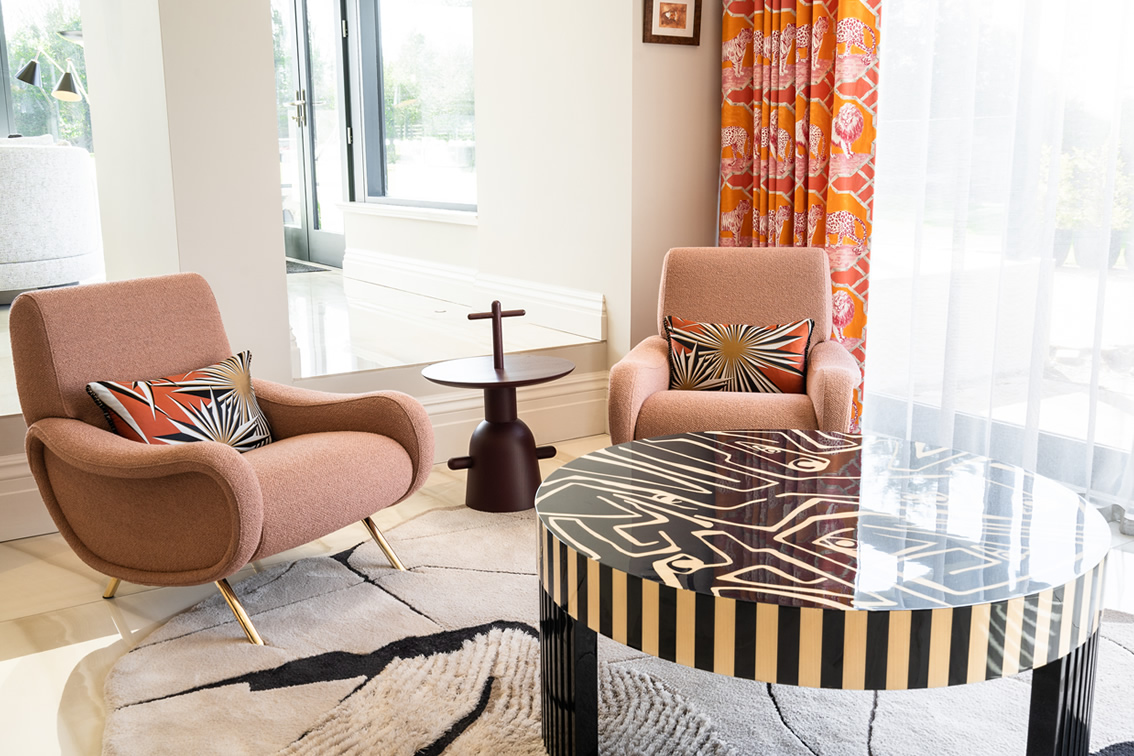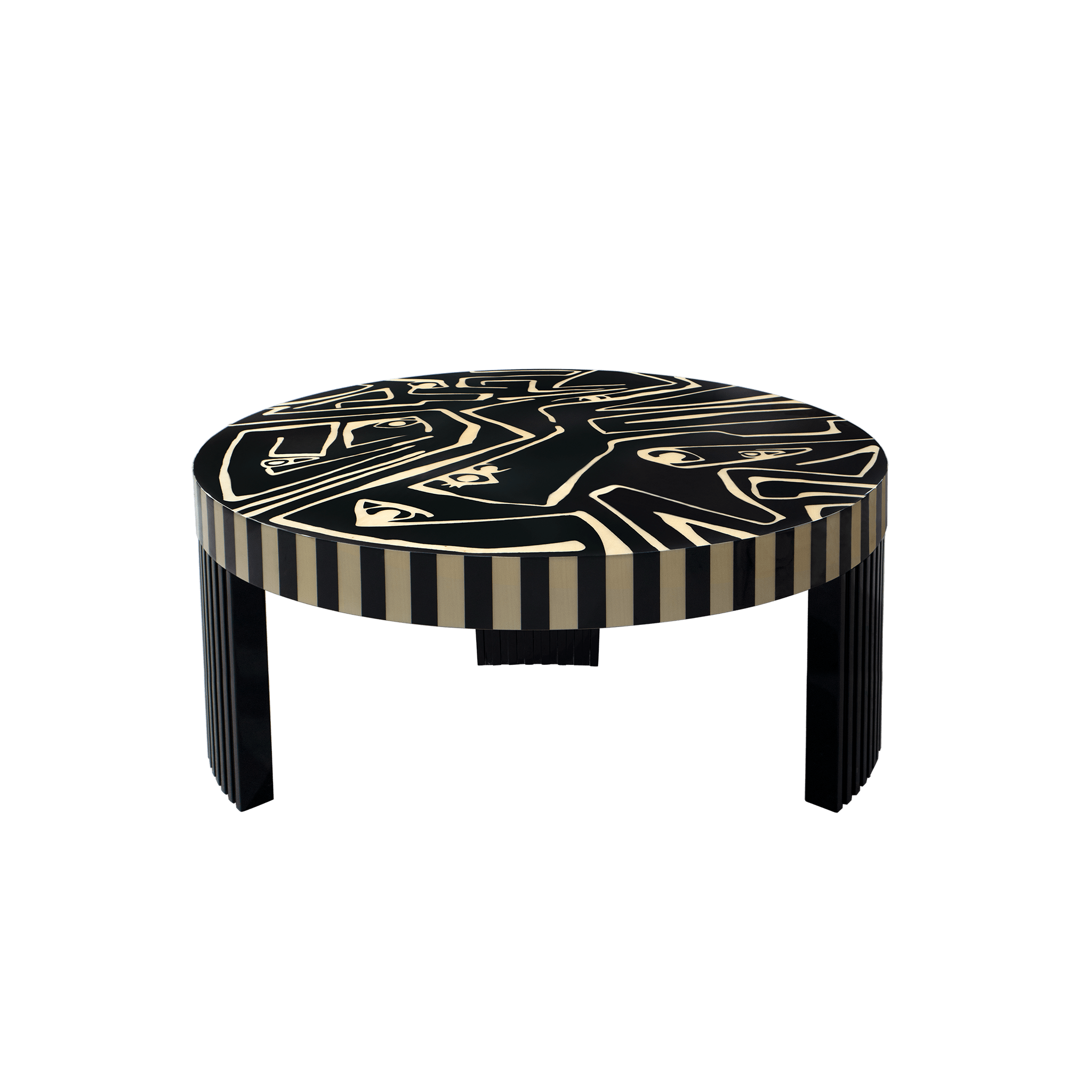 KRIS TURNBULL STUDIOS
The studio's vast experience in creating opulent interiors for national and international private clients, residential developers, and boutique hoteliers is reflected in it's fashionable interior design projects. By conducting thorough research and working closely with clients, the studio creates successful and rewarding solutions that go above and beyond client requirements.
By enabling clients' hopes, dreams, and desires for their homes to come true, a holistic design approach creates a wow factor. It's definitely all about emotion and concentrating on delivering something truly special and mesmerizing.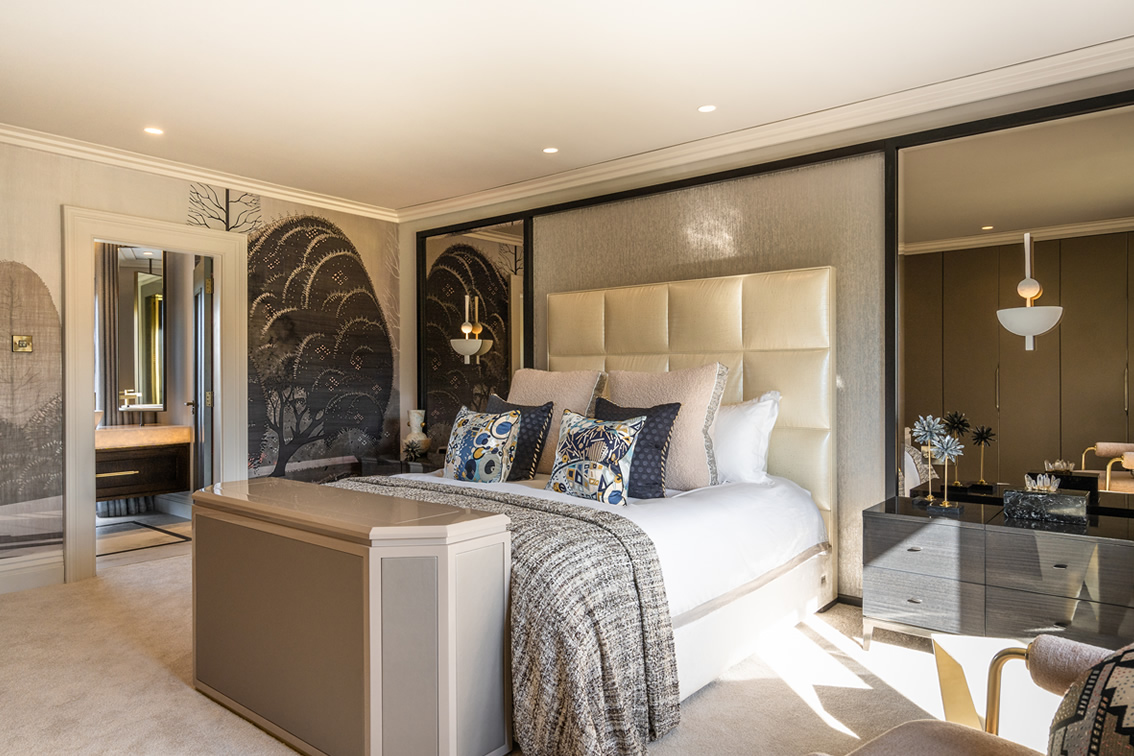 KRIS TURNBULL'S HOLYWOOD HOME, BBC BEAUTIFUL INTERIORS NORTHERN IRELAND
Soft colors, fabric wallpaper covering the walls, golden accents, and luxurious textiles. Holywood Home is one of the most recent interior design venture of the studio in Belfast's metropolitan area's lovely coastal town of Holywood. The project was debuted on the third episode of BBC One's Beautiful Interiors Northern Ireland, a television program for design enthusiasts that chronicles the journey of Northern Ireland's top interior designers as they work on amazing projects, from five-star luxury projects to spaces that suit all budgets.
Discover the full project here and discover more about our featured product, the MOA Bench.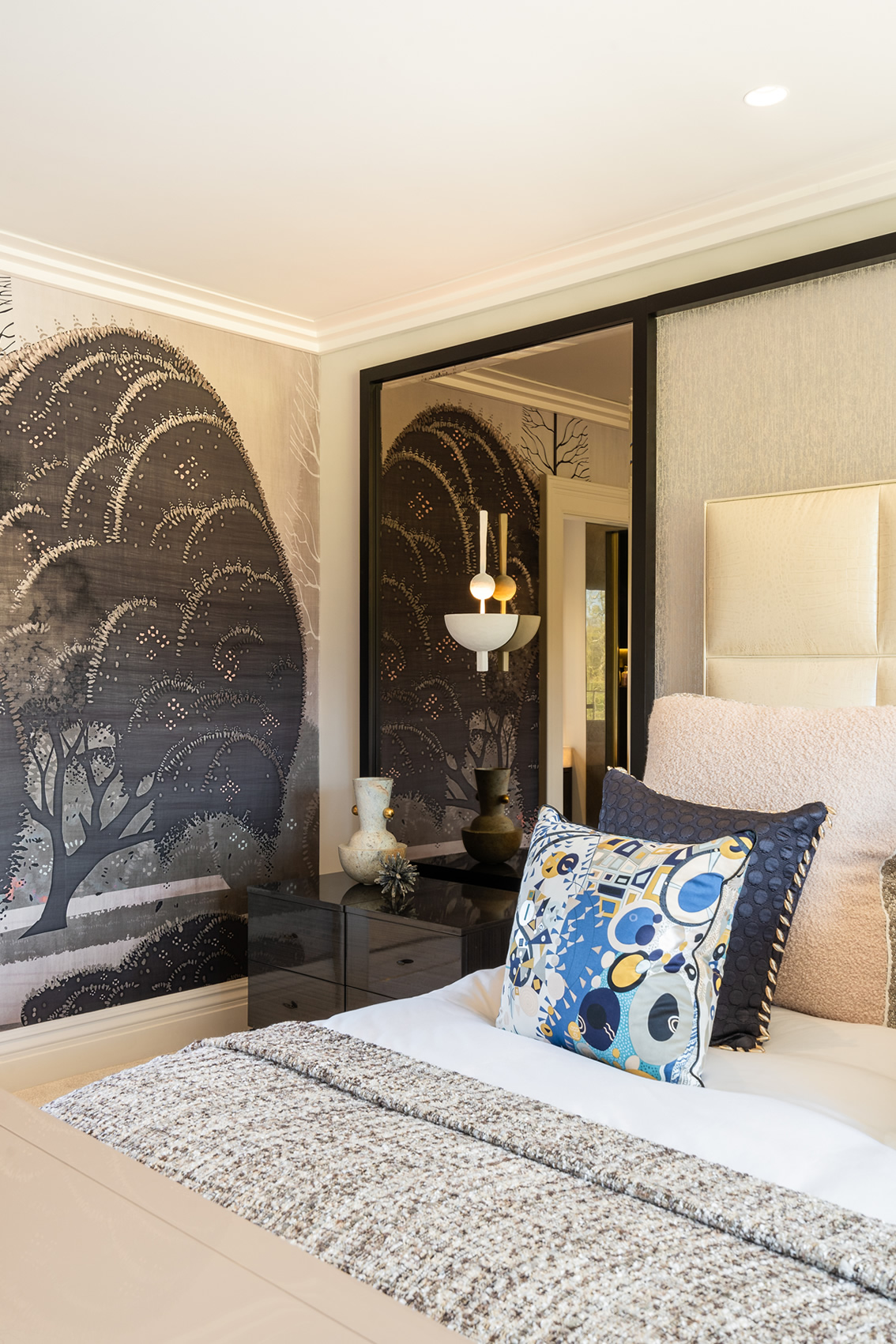 KRIS TURNBULL'S QUINTA DO LAGO, BBC BEAUTIFUL INTERIORS NORTHERN IRELAND
The studio designed a stunning property for one of their long-term clients as a second house. Quinta do Lago, an elite area in Algarve, Portugal, provides well-maintained golf courses and stunning pine trees as a backdrop to this lovely private five-bedroom property. The project was also featured on the first edition of BBC Beautiful Interiors Northern Ireland.
Discover the full project here and more about our featured product, the Leafus Suspension Lamp.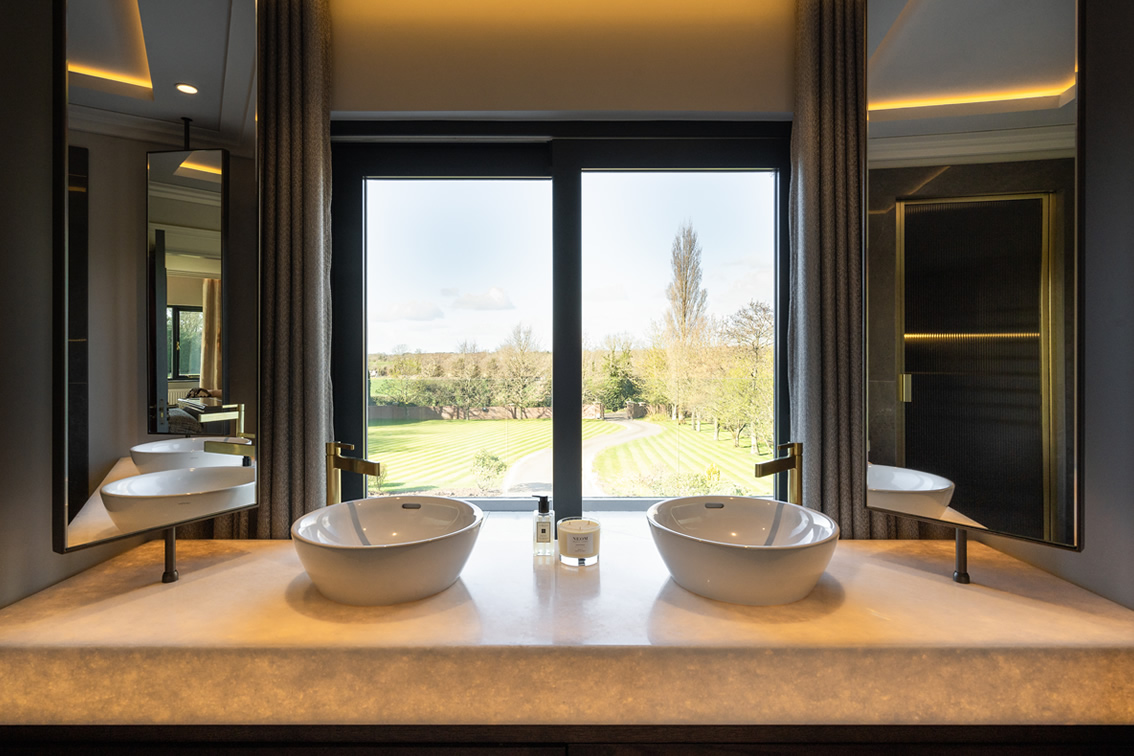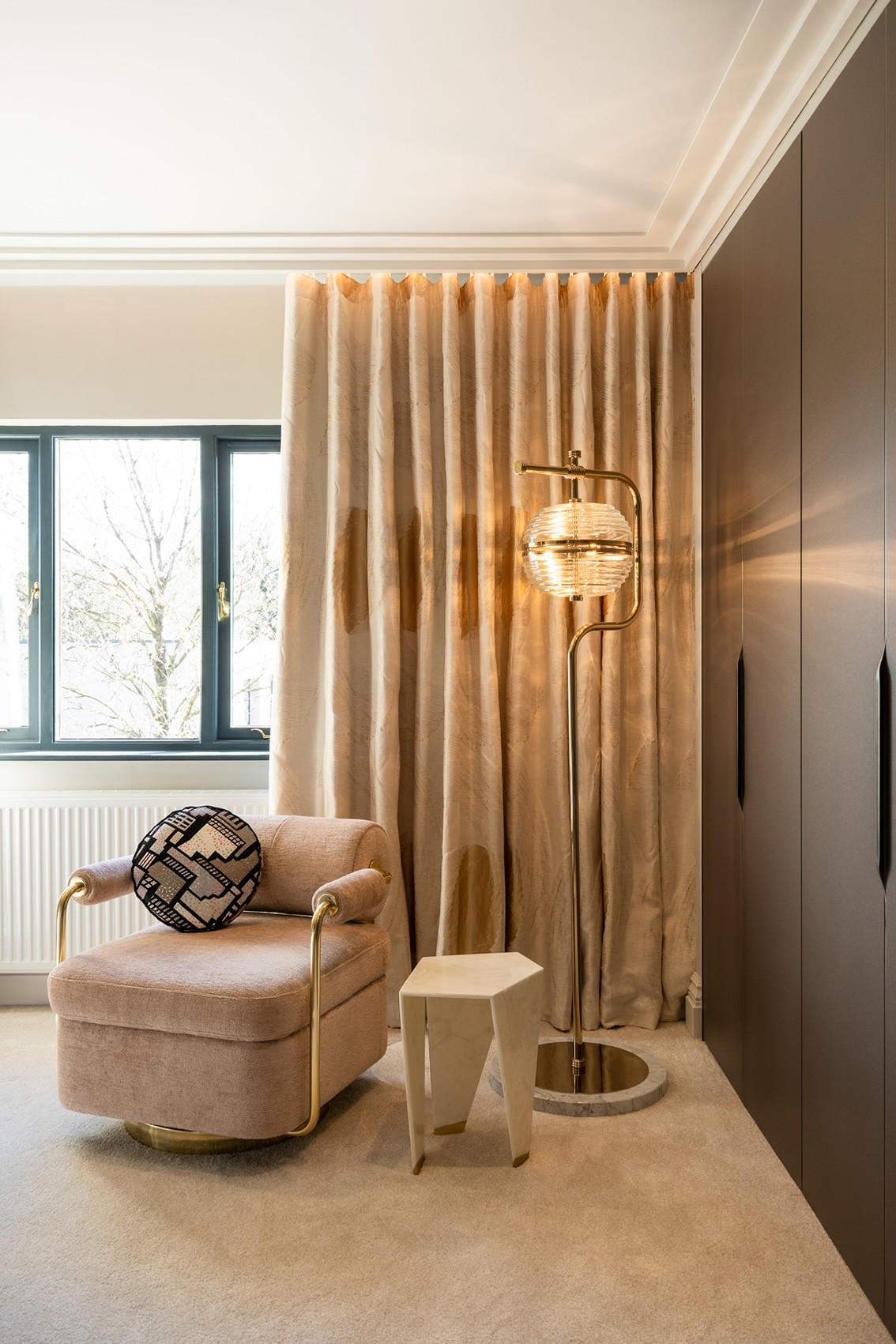 ARE YOU INTO INTERIOR DESIGN?
If so, discover modern furniture and lighting designed by design lovers for design lovers. All you need is to download the Hommés Studio catalog. To complete your interior design project, choose the high-end homeware by ACH Collection.