A Sophisticated Ski Vacation Home with Breathtaking Mountain Views in Utah renovated by the New York decorator Shawn Henderson.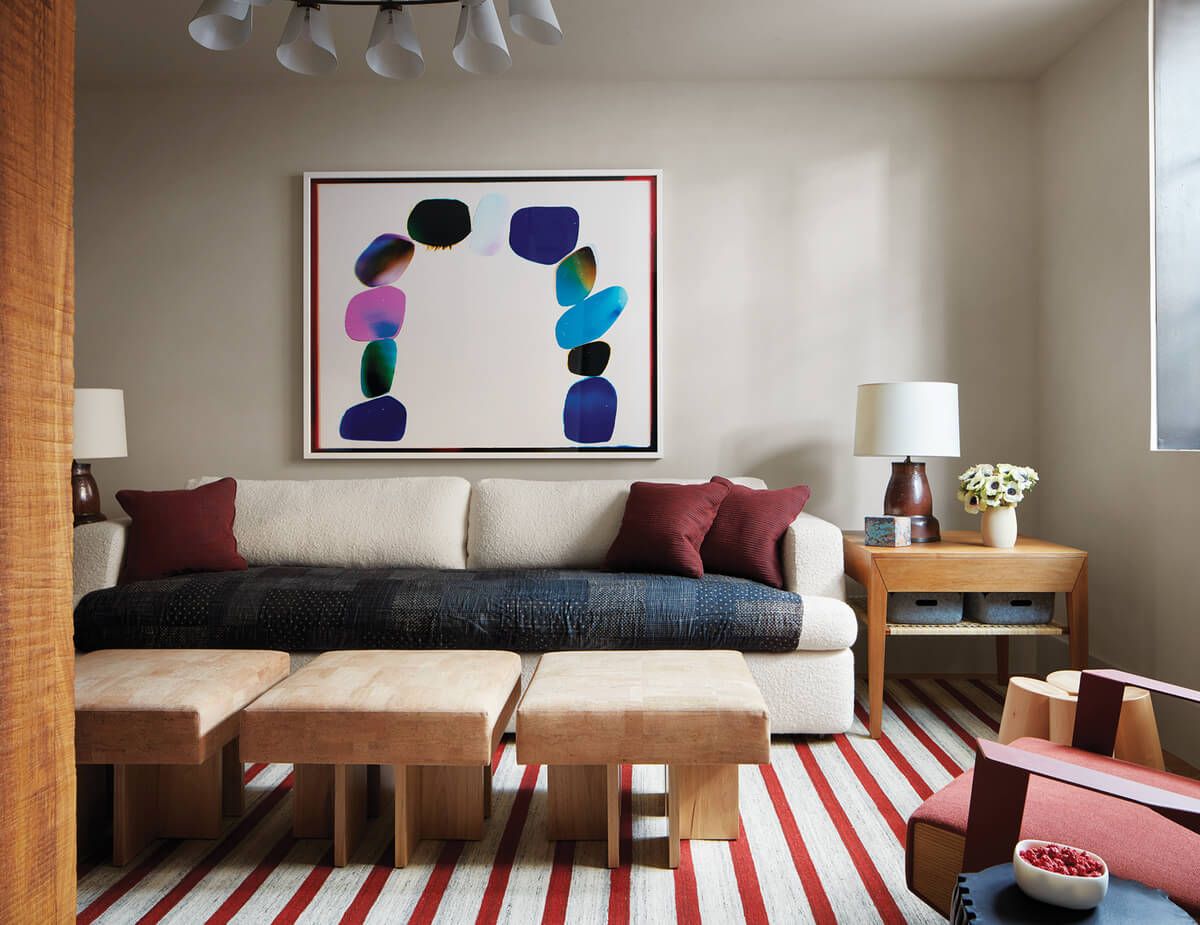 This vacation home was a success, even with all the obstacles included when doing an interior design project during a pandemic. Unlike the common, this project was published before the owners saw it in person. But that's what happen in these cases, not only with the pandemic but because this vacation home belongs to a Hong Kong-based art collecting couple.
Although the couple was not able to see the interior before it was published, the new york decorator – Shawn Henderson – made a stunning renovation to this home built in Utah Mountains, to be the perfect ski getaway with marvelous snow views, making justice and overflowing the perfect exterior atmosphere to the uber-chic renovated inside.
The Park City, Utah home was adapted to correspond to the couple's needs. Henderson's updated and transformed some areas to adjust the house to a perfect spot for the couple and their two young sons. Some luxuries that were not a priority to the couple were transformed – a gym into a bunk room and a wine closet into a game room. Then, Henderson's displayed the spaces with a comfortable but chic blend of furnishings and modern art, wrapping up most of the installations in the winter of 2020.
After this successful interior design project, the homeowner's wait was worth it. "The first thing we'll do is just look around the house and spend time there," the wife says while waiting to enjoy a mountain getaway.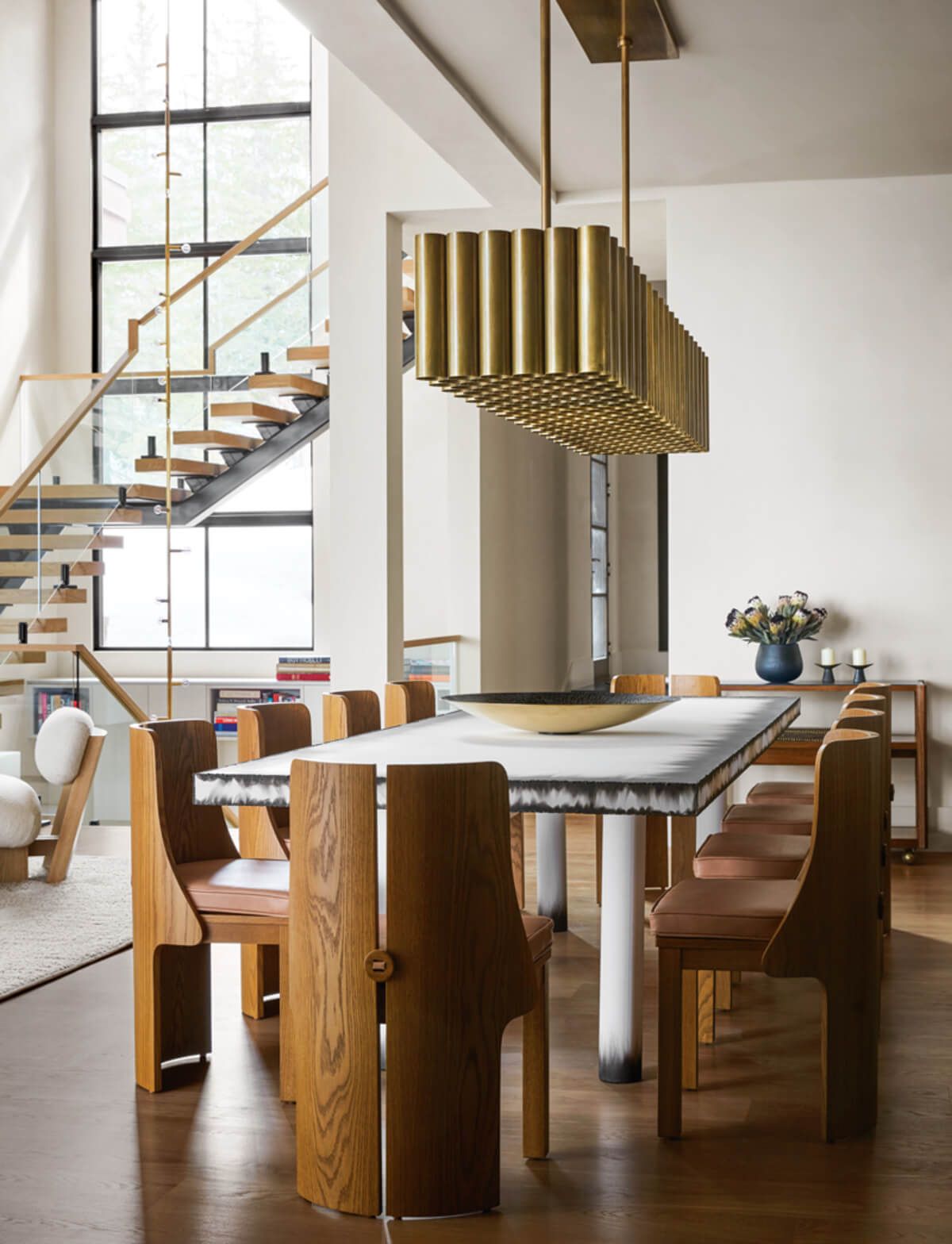 This mountain vacation home is one of the 14 intriguing properties Henderson designed in a polished and quietly chic way.
His cozy, welcoming rooms might share common themes like sprinkles of tones and textures. However, the designer figures out how to accomplish a uniquely special look in each project.
"For me it's about creating a unique space that doesn't feel cookie-cutter. I mix in how the client lives, what the home calls for, and what's happening architecturally." admits Henderson.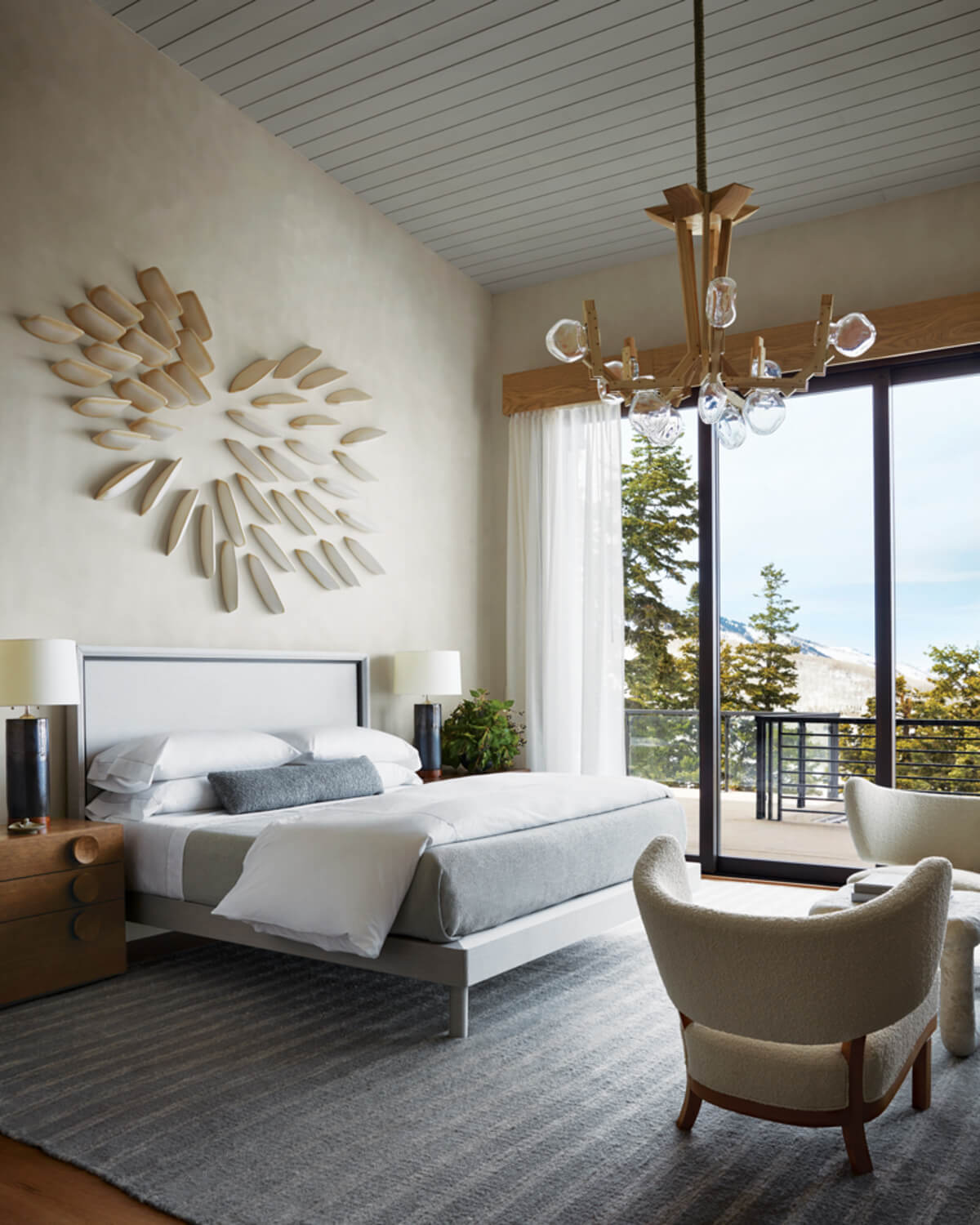 The architecture provided in this ski vacation home did not give many design cues. The 8,450-square-foot, composed of six bedrooms, was built in 2018 in a traditional, modern mountain house style.
When challenged to develop this interior design project and went to the first and only on-site meeting with his clients in 2019, he noticed through the floor-to-ceiling windows in grand peaks and towering firs that served as his primary inspiration.
"I wanted to keep the furniture young and fresh with pieces that weren't easily identified," says Henderson, who mostly went for earthy and natural tones in the project, "It was more about creating warmth with every single element."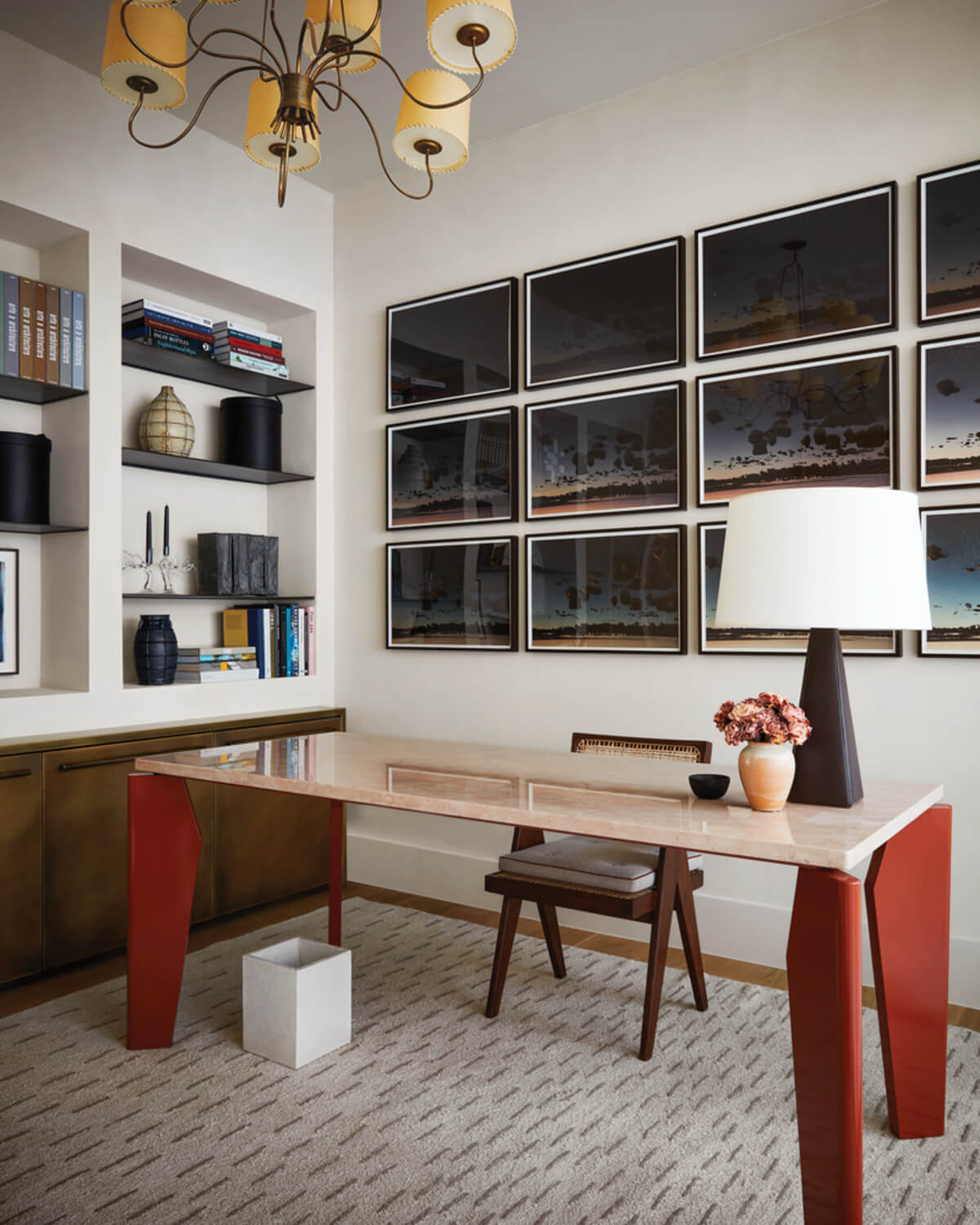 The passion of the Hong Kong-based couple for art made them to purchase many artwork pieces from various galleries and fairs around the world.
With the pandemic, the couple, alongside the designer, worked to find the perfect articles for this vacation home online to add a personalized note in the space.
In the office, there's a series of evocative environmental photographs that occupy the majority of one wall. Another artwork is the wall sculpture composed of a cluster of porcelain elements, floats ethereally located above the bed.
An essential artwork element in this vacation home is the living room centerpiece striking glass mosaic work that reflects the bright high-altitude sunshine.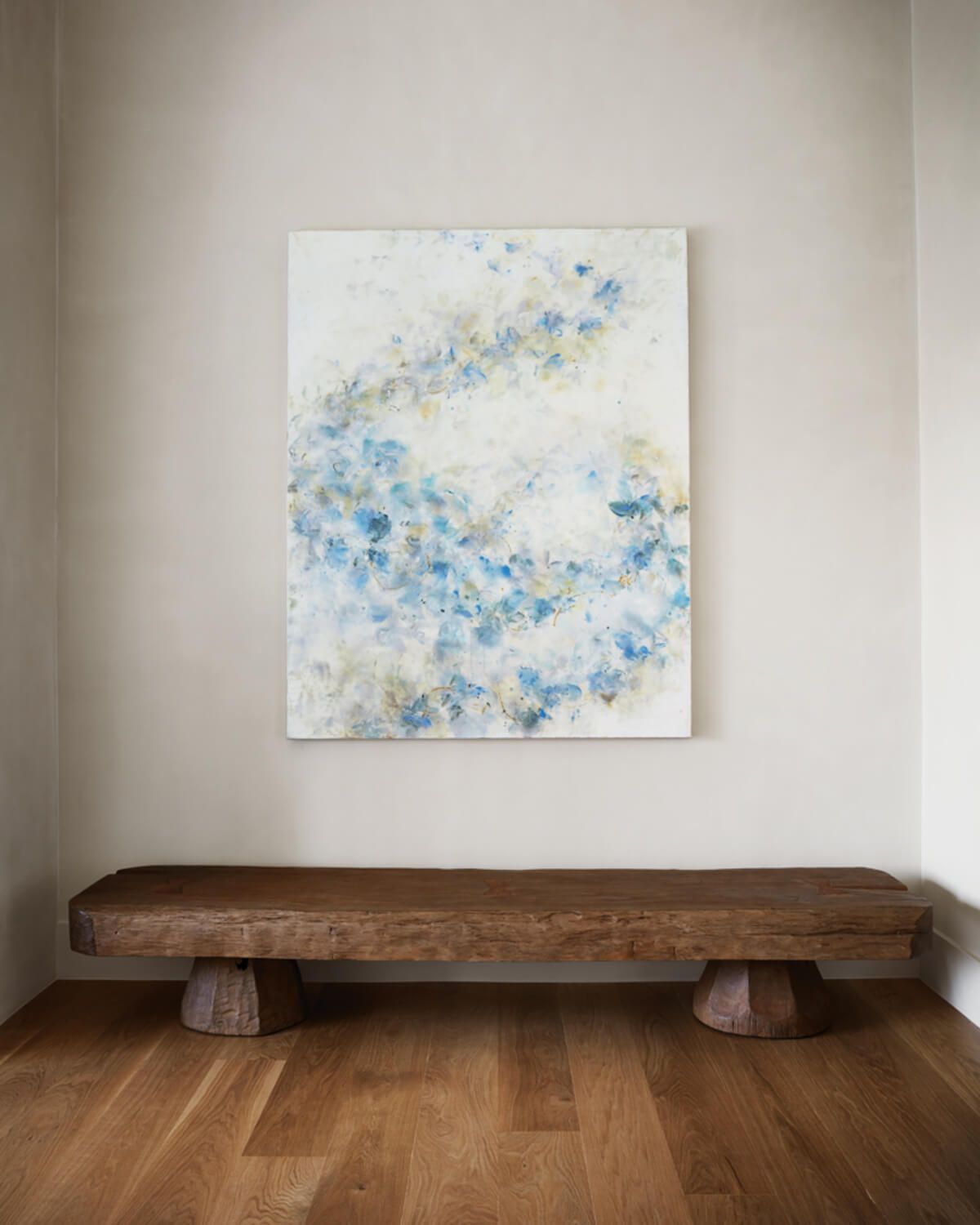 "For such a massive house, artworks were essential to add personality and reflect their personality," Henderson says. "On long conference calls, they shared details about some of the pieces they owned in Hong Kong. One drawback was that we couldn't physically see the works, but we could also slow down and really focus." he adds.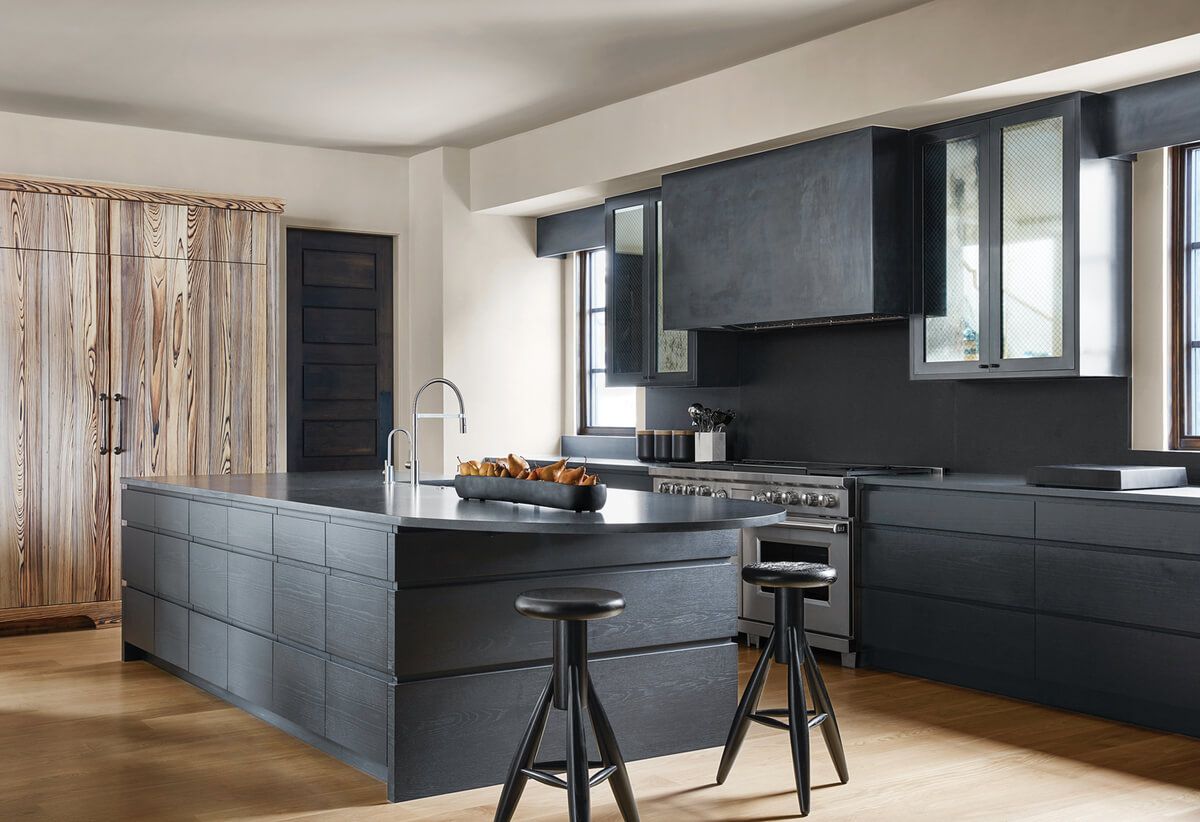 For this magnificent monochromatic kitchen, the designer chose ebonized-oak cabinets with black granite countertops and matching lacquered oak stools. This combination of dark tones turns this space into a bold statement. The woody floor and cabinet create a luxurious contrast in this ski vacation home.
When walking around the vacation home, you can feel the fantastic design and lighting, creating an experience of a unique atmosphere.
From the beautiful living room, where the interior designer combined a sumptuous sofa, a pair of green velvet armchairs, and a quirky cork chair around a sculptural table in marble and glass, to the bedroom chandelier featuring an exquisite wood frame and an irregular shape of glass beads that gives the bedroom a differentiated look, Henderson affirms "Design is everywhere so fast, from the internet to social media, that it's hard to find something special you haven't seen a thousand times before," "When I discovered that chandelier I knew we had a winner."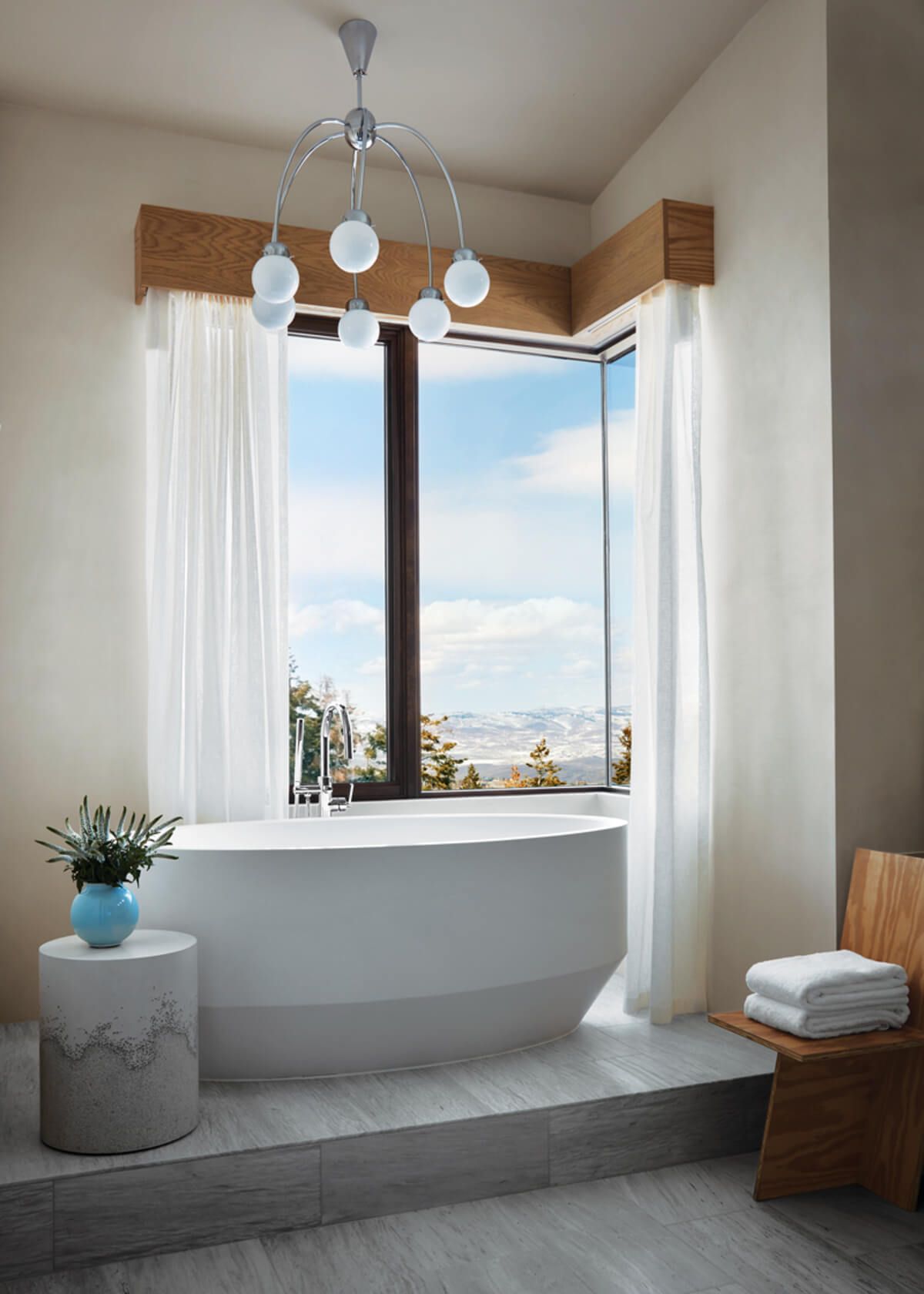 The design of this vacation home turned out in this stupendous interior design project. The long-distance process with the clients worked in a very cordial way.
"We spoke the same aesthetic language. It made for a very easy process." . Henderson said.
Source: Galerie Magazine
ARE YOU INTO INTERIOR DESIGN?
If so, discover modern furniture and lighting designed by design lovers for design lovers. All you need is to download the Hommés Studio catalog. To complete your interior design project, choose the high-end homeware by ACH Collection.