Choosing the right dining furniture can be tricky. HOMMÉS Studio will give you a hand in understanding how to buy dining chairs.
The dining rooms are one of the most desirable spaces at home. It is a place of joy and happiness where the family gathers, and remarkable memories are collected.
So here's a buying guide of how to choose luxurious dining chairs and dining armchairs:
Comfortable Dining Chair
Comfort is, usually, the main concern when choosing dining room furniture.
An un-upholstered chair can fit easily around a smaller table. But if you love long meals with friends and family, upholstered chairs could be more comfortable.
If you have a long and large table and dining area decor, luxurious armchair (an upholstered one) it's probably the best choice. Important tip: leave 7 inches between the arm of the chair and the table.
Dining Chair Size
When you buy dining chairs, measuring is mandatory. Standard seat height is 18 inches and 30 inches a standard table height. Make sure there's enough clearance for knees!
In order to figure out how many chairs you can add to your dining room design leave 24 inches of room per chair. A 72-inch dining table seats six people. A 96-inch can seat eight people comfortably. Lastly, a 120-inch table is possible to seat ten people.
Dining Chair Fabric
About the fabric, it's crucial to ask yourself who will be using the chairs, benches and how often.
Non-fabric seating can be an option for small children families because it's easier to clean the fingertips.
First, there's PU a vegan leather easy to wipe clean. Secondly, Upholstered dining chair can be fabric with polyester, cotton or linen. Upholstered seating can make comfortable dining chairs. Finally, there are Velvet chairs which are luxurious dining chairs. Velvet-upholstered dining chairs and benches are durable and recommended for regular use.

Side Chair and Head Chair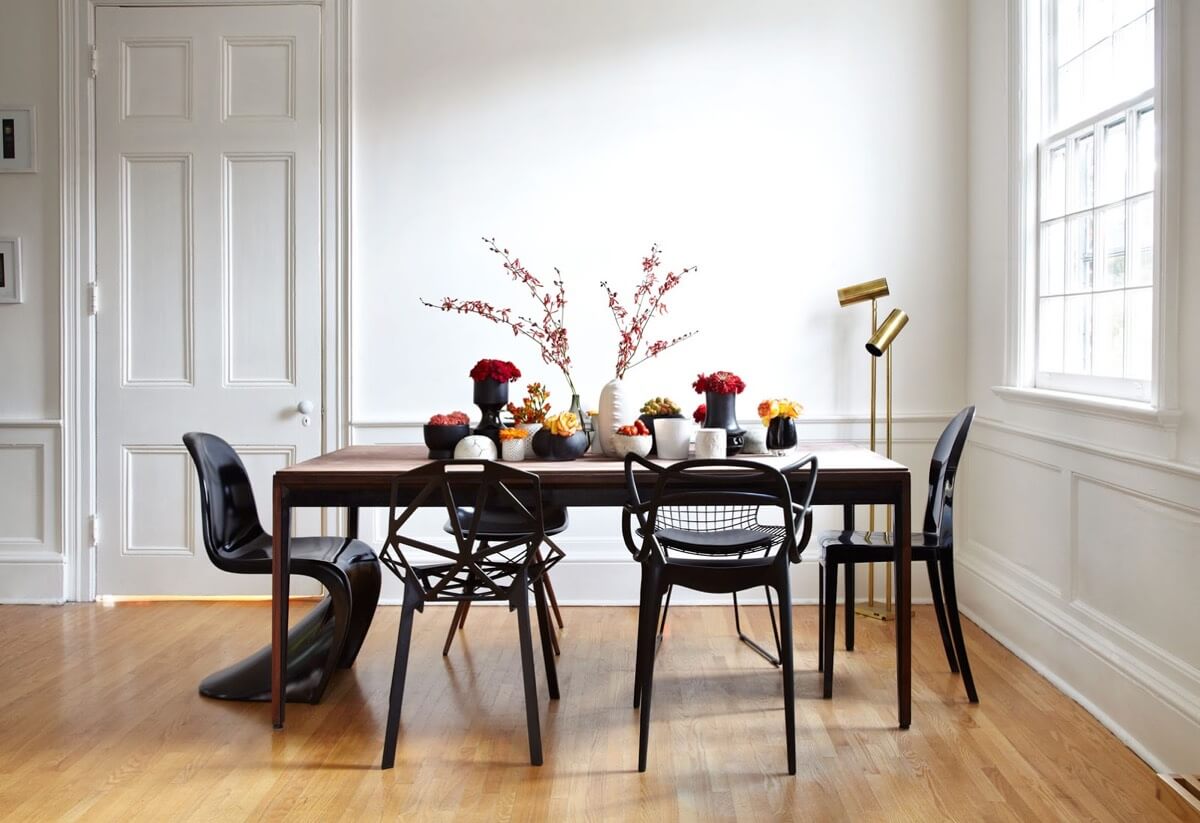 Dining furniture doesn't need to be all equal, the head chairs can differ from the side ones. Decorating dining room with different head chairs gives it personality and a lavish style.
HOMMÉS recommends a spacious head chair because there are more than 24 inches allowed. For example, an armchair is a good option especially in the head of the table. Check our luxurious armchairs whose refined fabrics and shape enhance the real sense of comf
Extra Dining Seating
If you are that type of person who loves having friends over, you will probably need extra dining seating.
Luxury furniture such as a bench, long bench, stools and maybe a banquette are worth to consider. Having them helps you to join more people around the table, just as you love.
Check out our bench and stools.
Furniture Marketplace
But where can I buy my dining chairs? It's the question we believe you are asking by now. There're several Furniture Marketplaces for buying chairs and other luxury furniture pieces.
Online Shopping is a combination of trusted interior design platforms where you can find the most elegant, crafted, and exquisite products. Hommés Studio can also be found in many of them!
Find out a list that our team prepared for you in this article: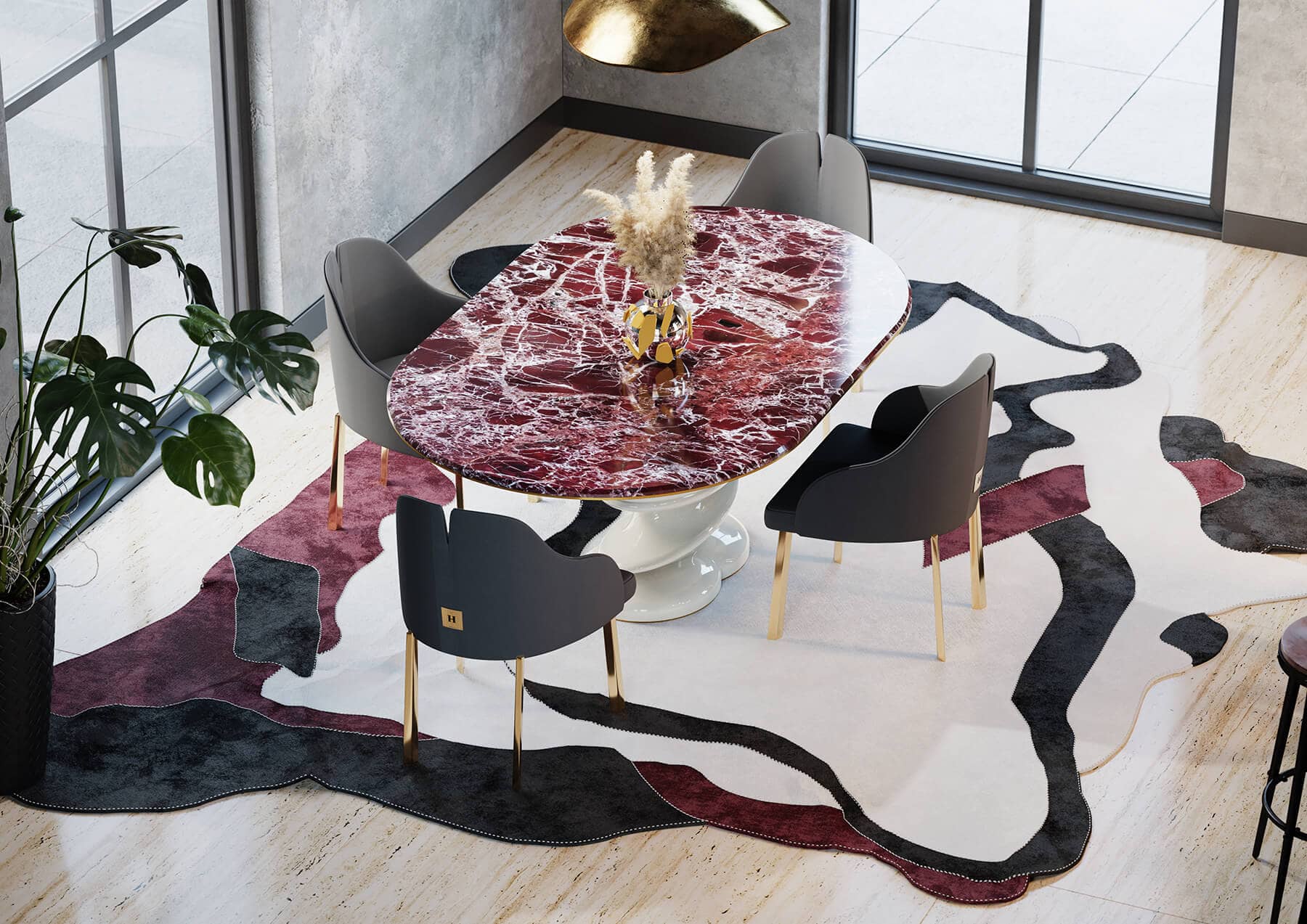 We really hope you liked our article. Feel free to pin all the images to your favourite Pinterest board. Meanwhile, you can also visit our Pinterest boards to get more inspirations.
Get more ideas for your projects and find functional, stylish, and sizable lighting and furniture choices: