Joie de Vivre is a luxurious dining room set, where unforgettable memories are created. A place of enjoyment and happiness, with attractive design pieces. This room makes a statement and leaves a long-lasting impression on your guests.
The soft pink colors and unique decor transports us to a dreamy galaxy. Like in the "Sheherazade" painting by René Magritte, floating orbs immerse us into an imaginative and poetic world.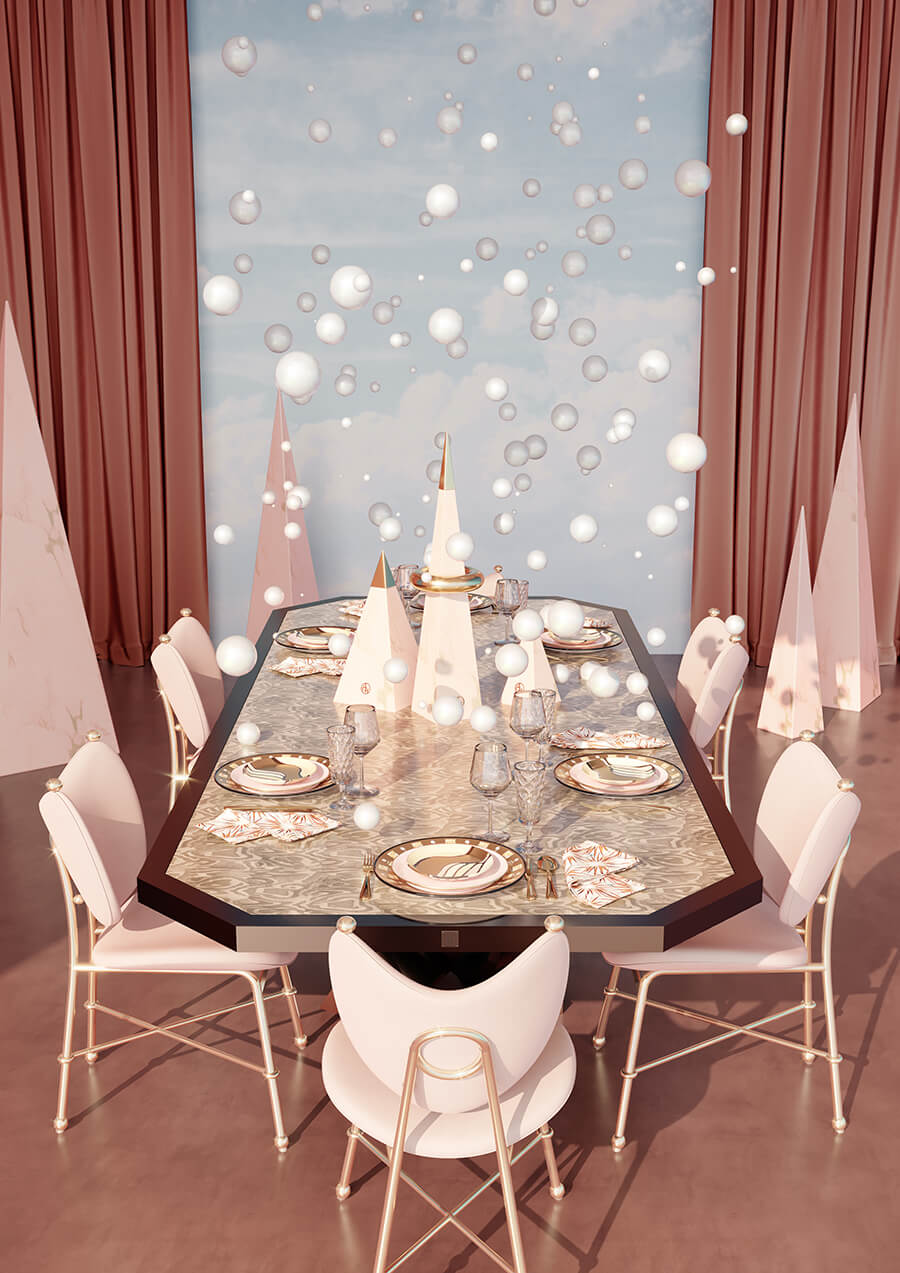 Hommés Studio invites you to enter this magical wonderland of mystery and poetry, presenting to you the new Décor Lookbook for Art Lovers.
Miro Dining Table is a dining room project must-have. A designer dining table that brings together harmonious shapes and materials in a modern style.
Samira Dining Chair is sophistication in the shape of a chair. This exclusive upholstery piece works wonderfully around a statement dining table.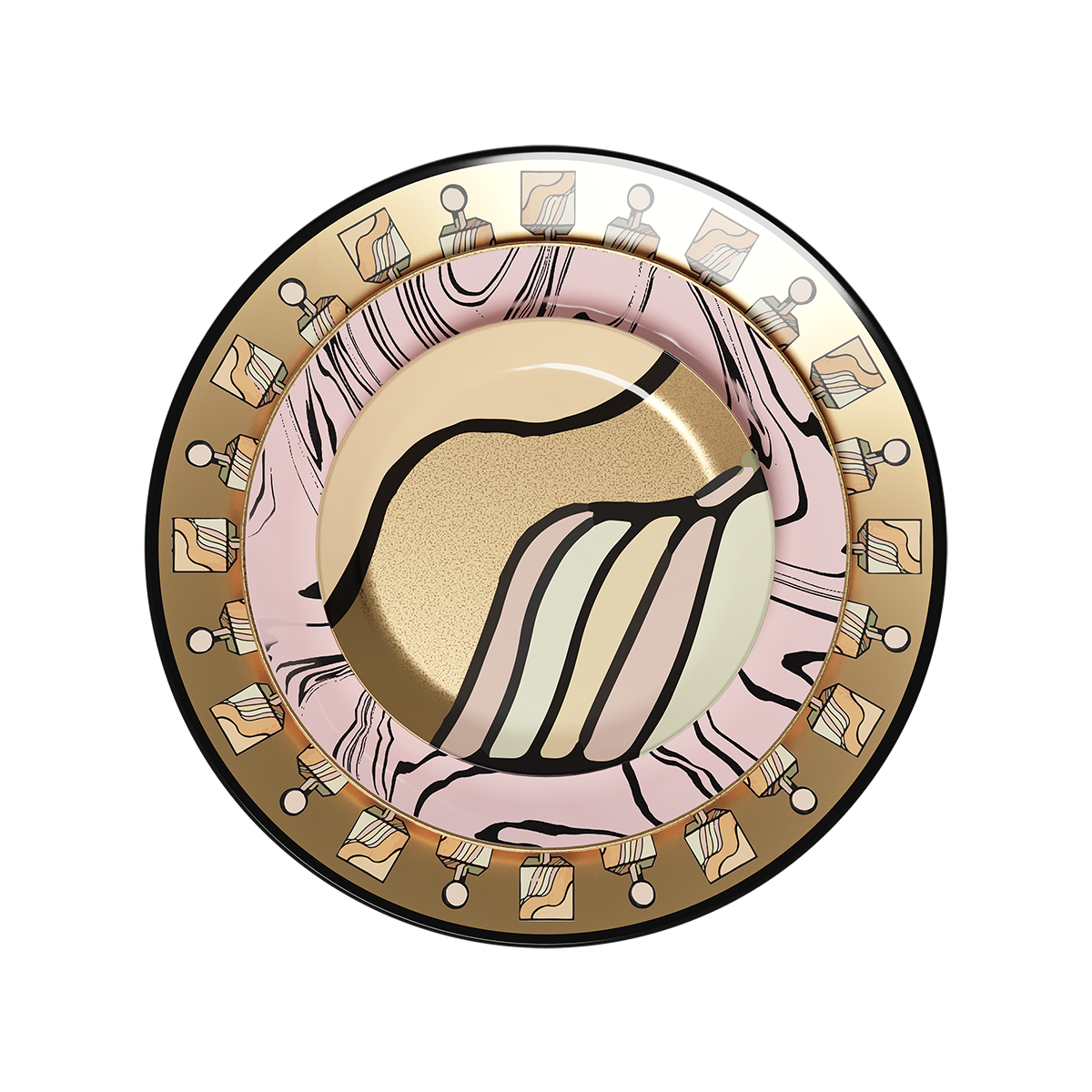 Balance is a dinnerware set of 4 with three-place settings. This magnificent dining set offers memorable dining moments with friends due to their functional and decorative design.
ACH Napkin is an eye-catching and refined addition to your dining set decoration. This set of six napkins are crafted with an iconic and unique botanical print that brings a modern style to your dining table.
HOMMÉS'S SUGGESTIONS
Tower Dining Table adds glamour to your gastronomical gatherings. Perfectly proportioned and specifically shaped for sociable settings, it's the best modern choice for your luxury dining room project.
Jucca Dining Chair is a mid-century style dining chair. With sleek lines and bold proportions, this is the perfect option for a mid-century dining room.
We hope you liked our luxurious dining room set. Feel free to visit our Pinterest boards to get more inspirations.
Check out our account on Spotify and listen to the playlists Hommés did especially to boost your interior design inspiration: