It's summer! People are digging on online stores, looking for the coolest modern loungers for their courtyard. Monique Rivalland did the homework for you and selected the coolest sun loungers on the internet for a publication in The Times UK. Monique Rivalland includes Marcel and Tropez – two modern loungers from Hommés Studio outdoor living collection – Bold & Quiet.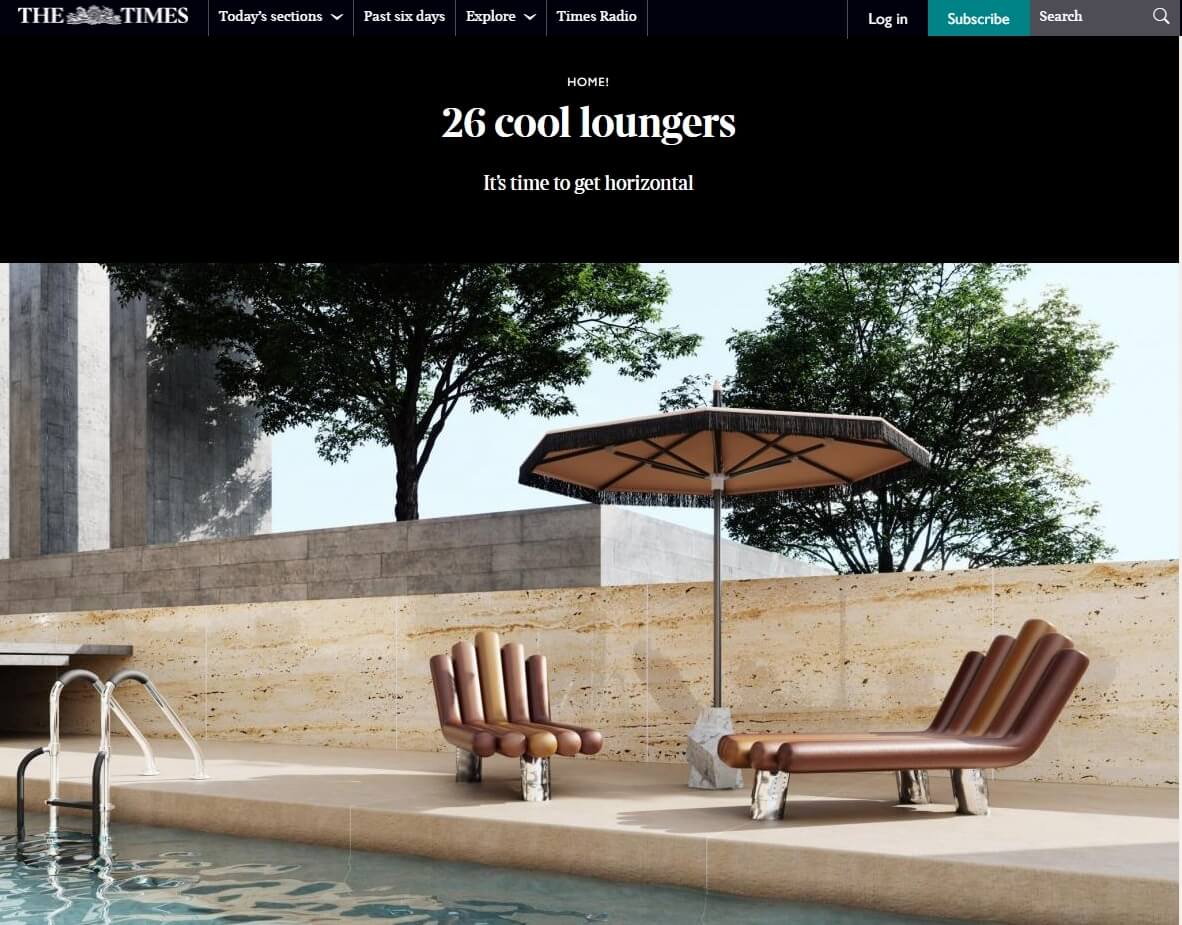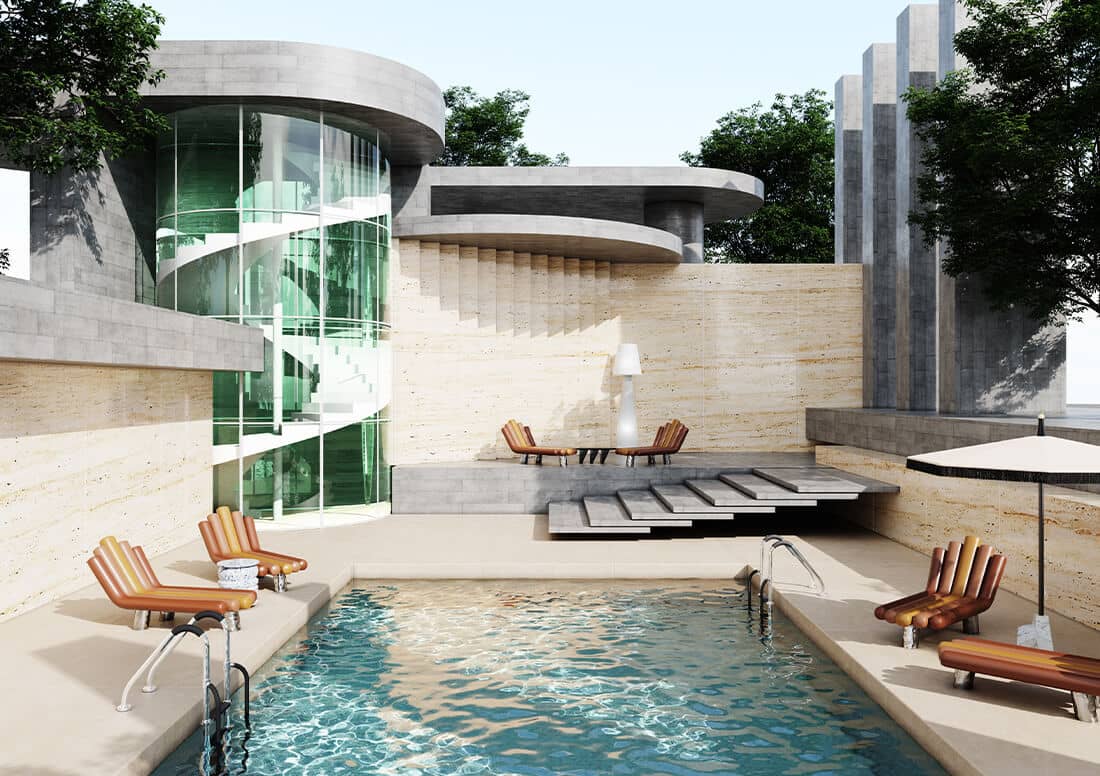 MARCEL
For The Times, Marcel Sunbed is one of the coolest loungers available for online purchase.
Marcel is a modern lounger part of Bold & Quiet – an outdoor collection by Hommés Studio with high-end furniture pieces that can be used both indoors and outdoors.
This modern lounger is inspired by Marcel Duchamp and his funny and provocative work. This sunbed has a curvy texture, aiming to stimulate any outdoor space and provoke the viewer. Even though the sunbed is very versatile and practical, you must not forget you're lying on a contemporary piece of art.

TROPEZ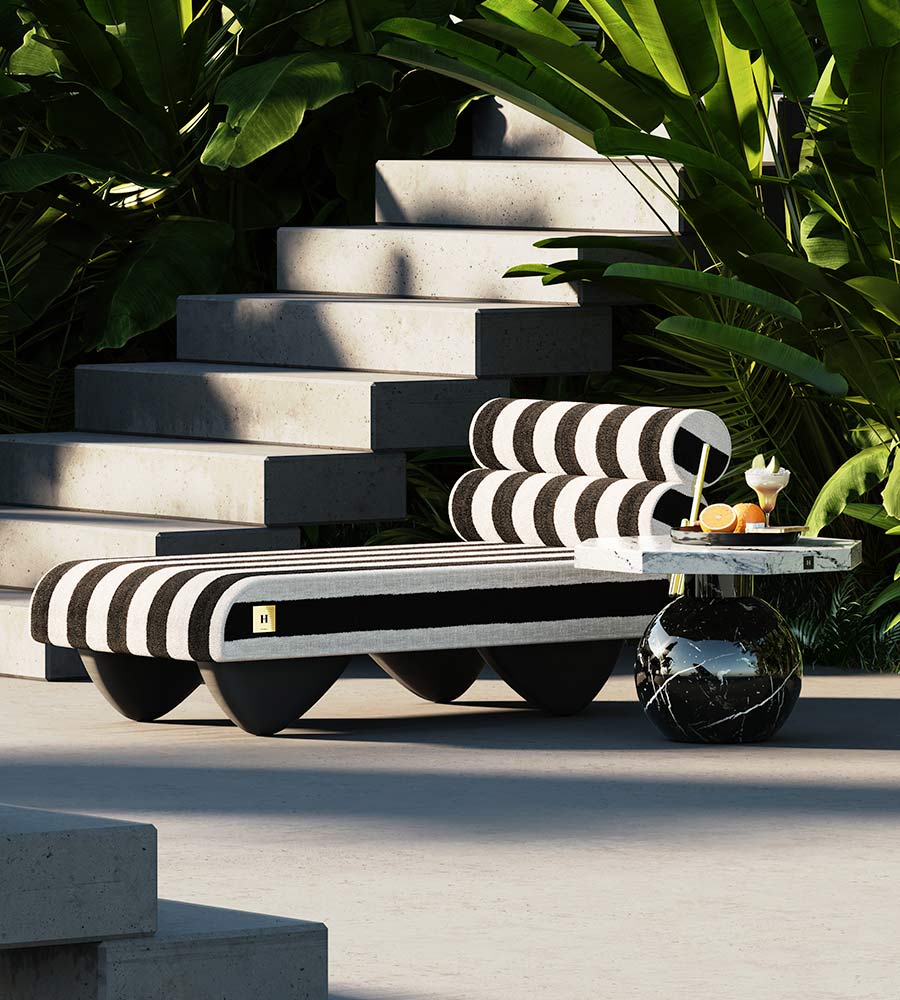 Tropez Daybed is another Hommés Studio sun bed featured on 26 cool loungers by The Times. Also part of the Bold & Quiet collection. This modern lounger replicates the bohemian and stylish vibe of Saint-Tropez – or any other dreamy summer destination.
This modern lounger is not only cool but also comfortable and sophisticated. Summer will be over, eventually but this lounger is so cool that you can have it anywhere you want inside the house.

HOMMÉS STUDIO COOL AND MODERN LOUNGERS
Bold & Quiet, the outdoor modern furniture collection offers a range of loungers that are handmade, versatile, multipurpose, and multifunctional. They are also pretty cool, but that you already know, right?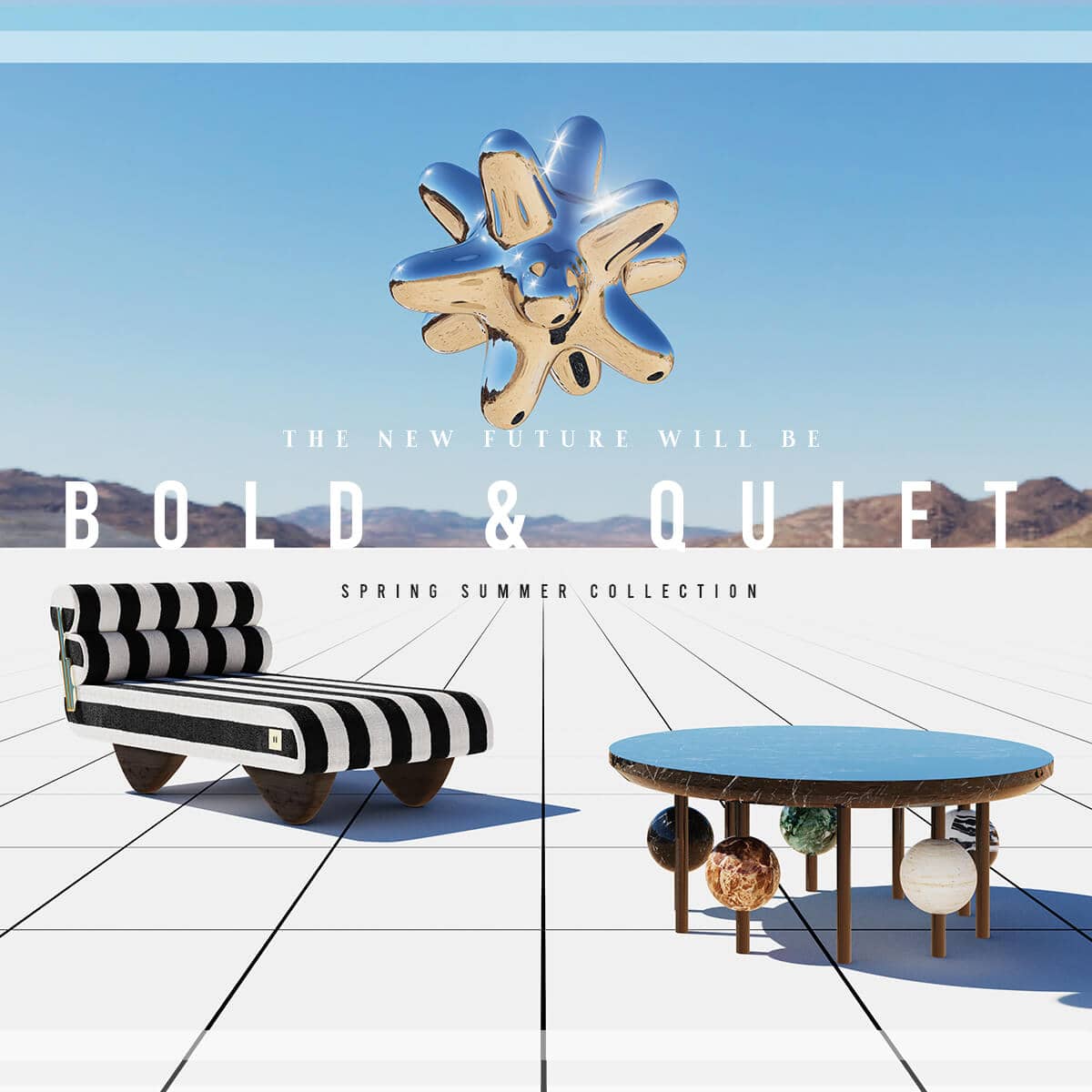 MYKONOS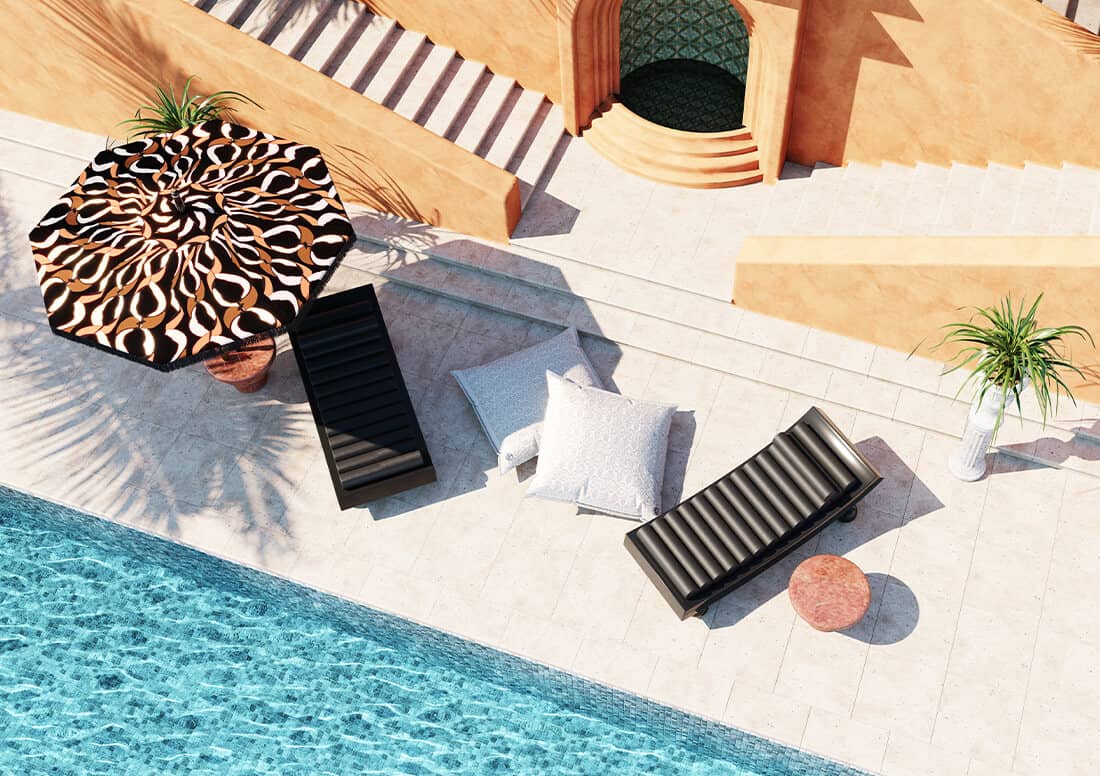 FOIL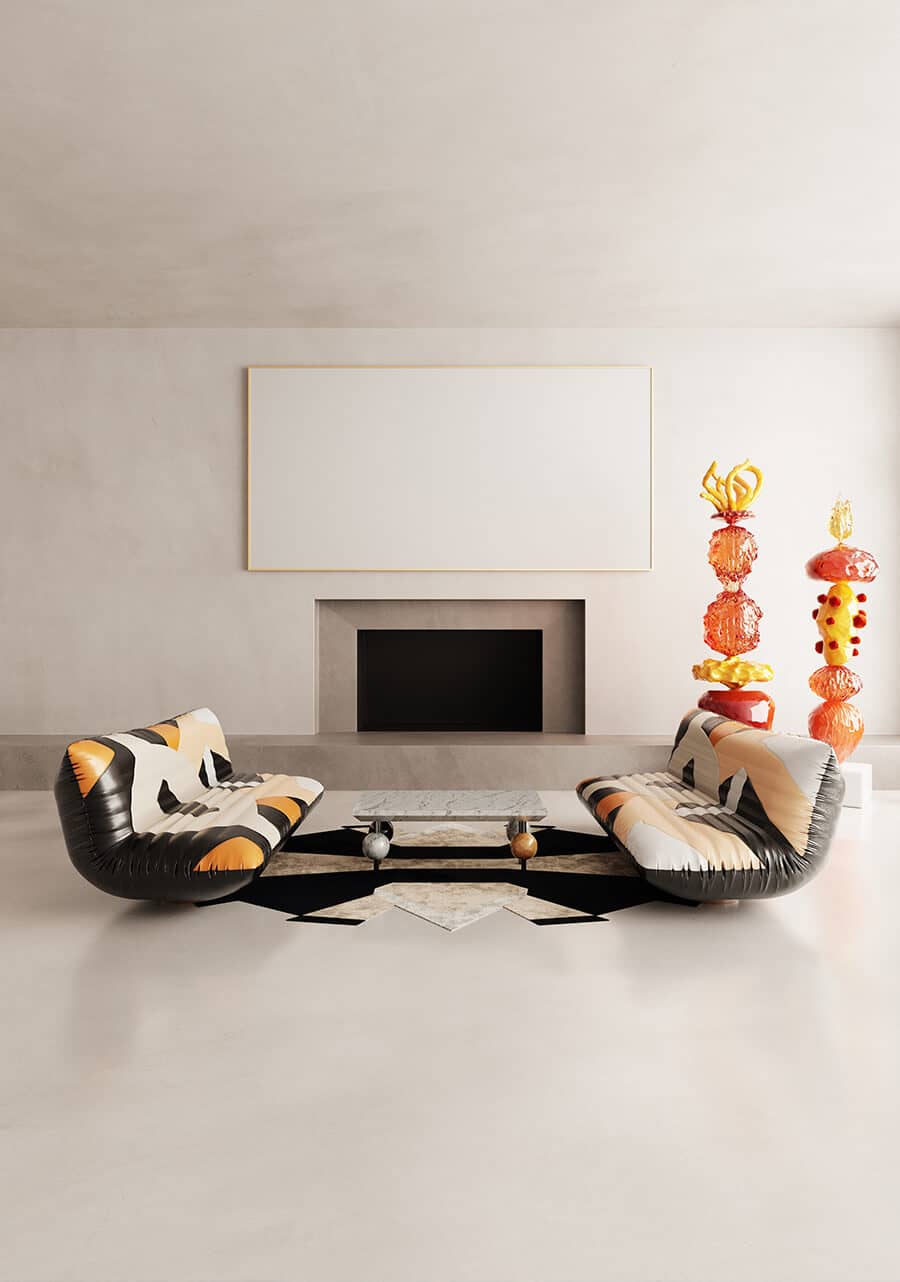 Discover everything about BOLD & QUIET – The Design Guide For Outdoor Living, the Hommés Studio outdoor collection with cool modern loungers and modern outdoor furniture to style your home all year long.
Also, read BOLD & QUIET – Luxury Modern Outdoor Sunbeds to get details on Hommés Studio sun loungers.
Source The Times