In Walsh Bay in Sydney, Greg Natale designs a peaceful home in pastel colors with refined layers and curves that emanates an ethereal glow.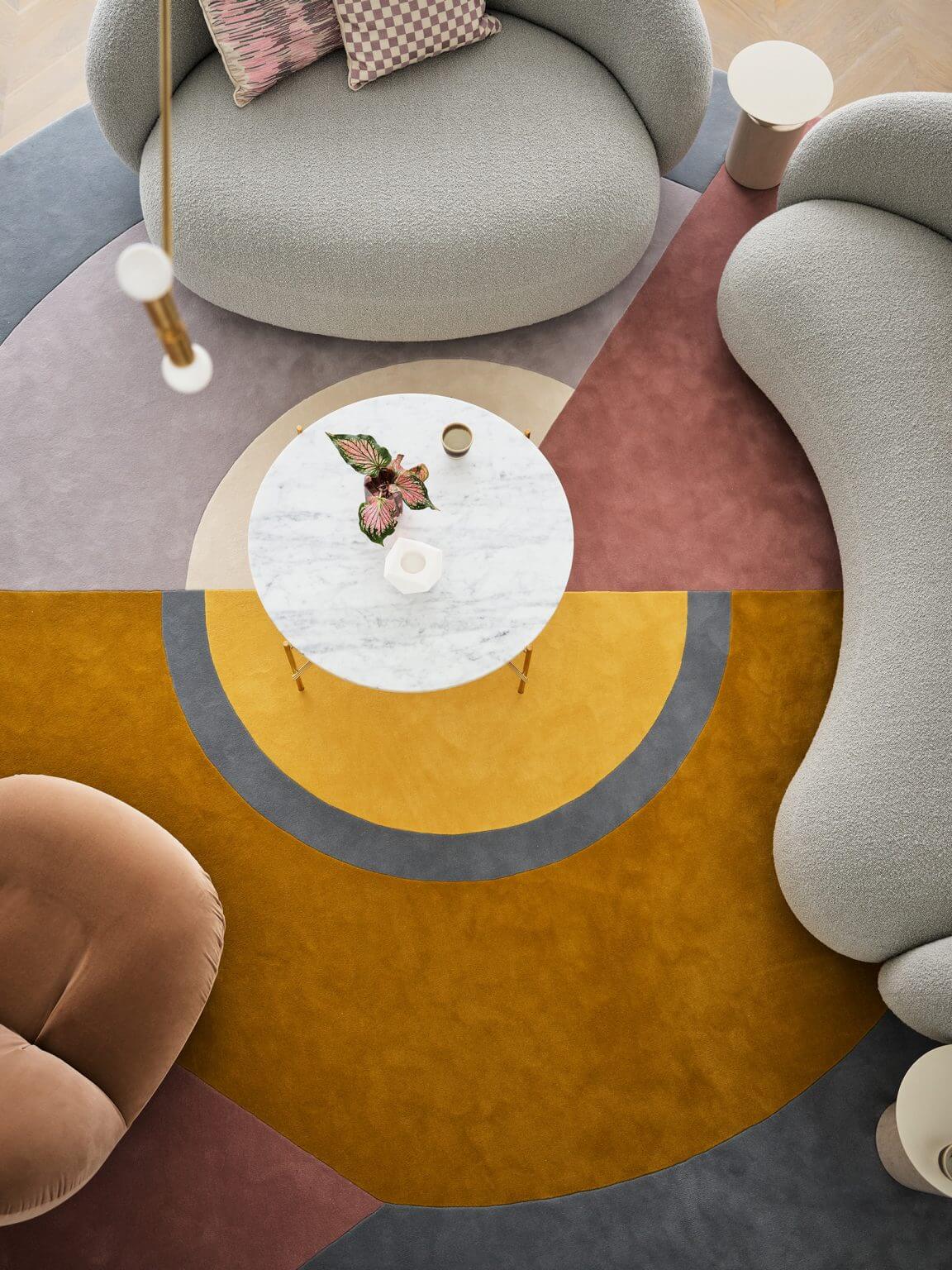 From the best contemporary architects and designers, Greg Natale is likely the most famous Australian interior designer. Amongst the work of other creatives of his homeland, such as Flack Studio, Blainey North, or David Hicks, the interiors of Greg Natale stand out due to his use (and mixing) of patterns, curvy lines, and colors.
This home is pastel colors in Walsh Bay in Sydney, consolidates the authenticity of Greg Natale's signature – and has our seal of approval.

THE PEACEFUL HOME IN PASTEL COLORS ON WALSH BAY
This home in pastel colors designed by Greg Natale on Walsh Bay emanates a captivating and ethereal glow. With each room opening up to the bay with the exact location, this project is a renovated penthouse with two levels, three bedrooms, and several entertaining areas.
The three bedrooms in this Walsh Bay's penthouse combine pastel colors, such as blue, yellow, and pink, with muted earthy hues like grey and wine red. Some exciting features of these contemporary bedrooms are the abstract and graphic artworks, squishy decorative elements such as the iconic Togo armchairs, and the Artemide table lamps.
As a renovating effort, this peaceful penthouse had simple briefing – curves. It was mandatory to create motion and movement and, most importantly, to accentuate the connectivity internally and soften the rectilinear floor plate.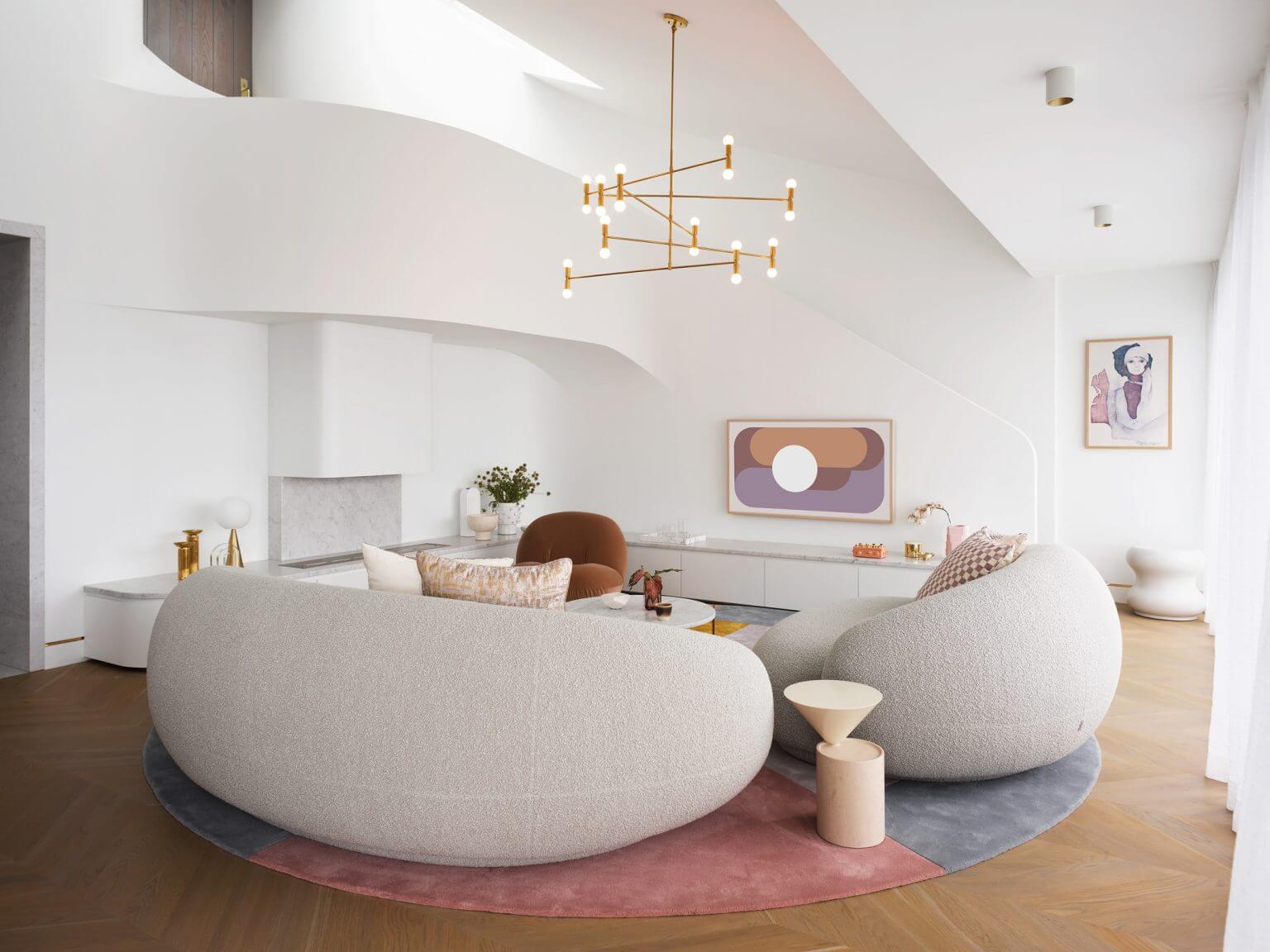 To consolidate every room and the two levels of this home in pastel colors on Walsh Bay, a newly crafted staircase becomes the focal point amongst the main living room. A living room with round sofas atop a round rug surrounded by sculptural side tables. The curvy staircase is practical, yet it is decorative, completing the story of the home.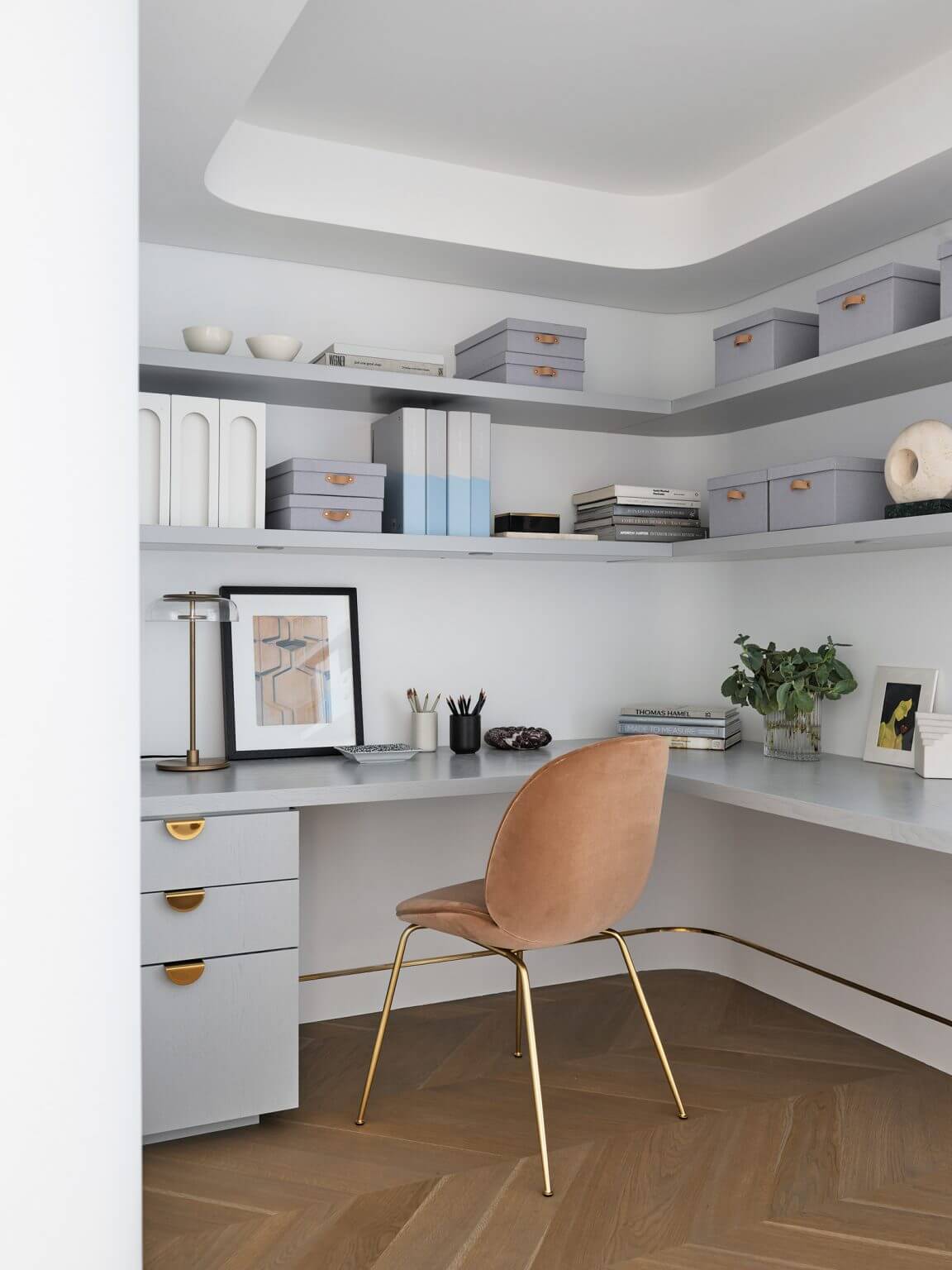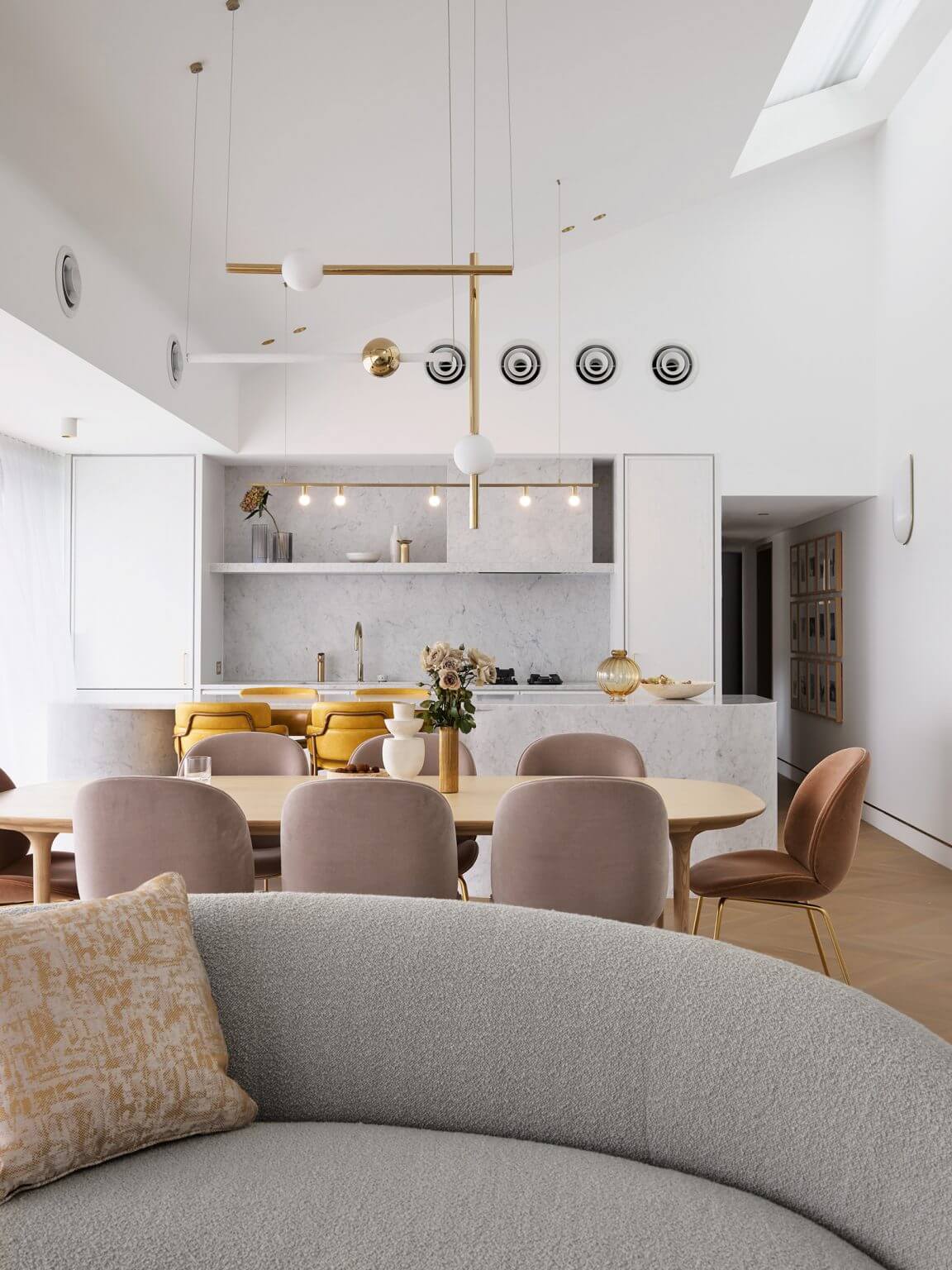 The introduction of a European influence is seen in the furniture selections, lighting, and accessories throughout, carefully weaving in the narrative of a time-tested and historically proven lineage.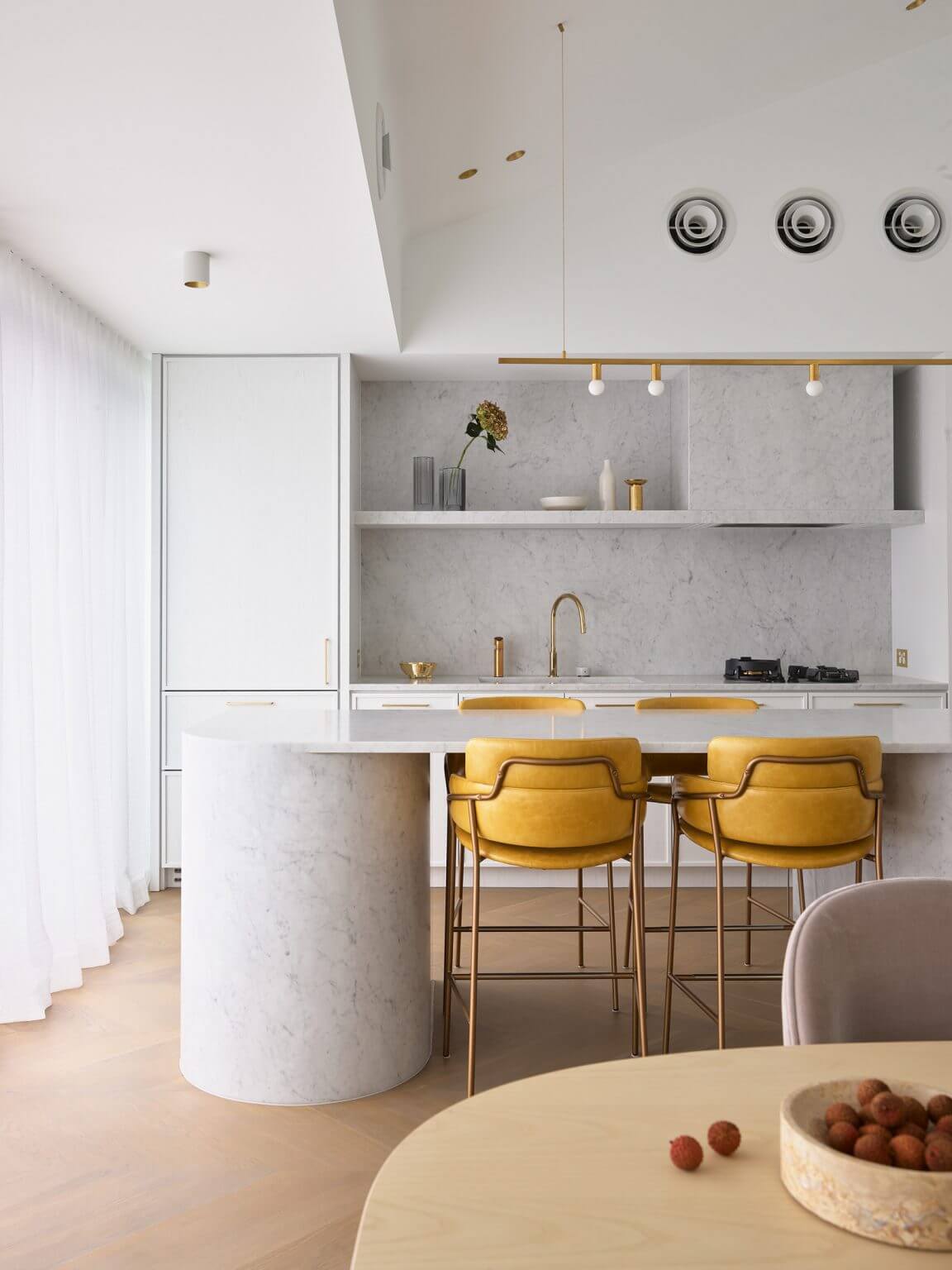 The kitchen and bathrooms, as in functional areas, are unapologetically contemporary.
TAMARAMA GLAMOROUS APARTMENT BY GREG NATALE
Tamarama's glamorous apartment is another interior design project by Greg Natale that you can discover here.
Since you have come this far, we kindly invite you to download the Hommés Studio's Catalog and discover furniture, lighting, and home accessories to design an iconic home.
Pay a visit to the ACH Collection website and discover high-end homeware and pet accessories for a wholesome modern lifestyle.

Source The Local Project