HOMMÉS Studio presents the best modern dining tables to design the dining room for a remarkable, and elegant, evening. Because dining, as much as cooking, is an art.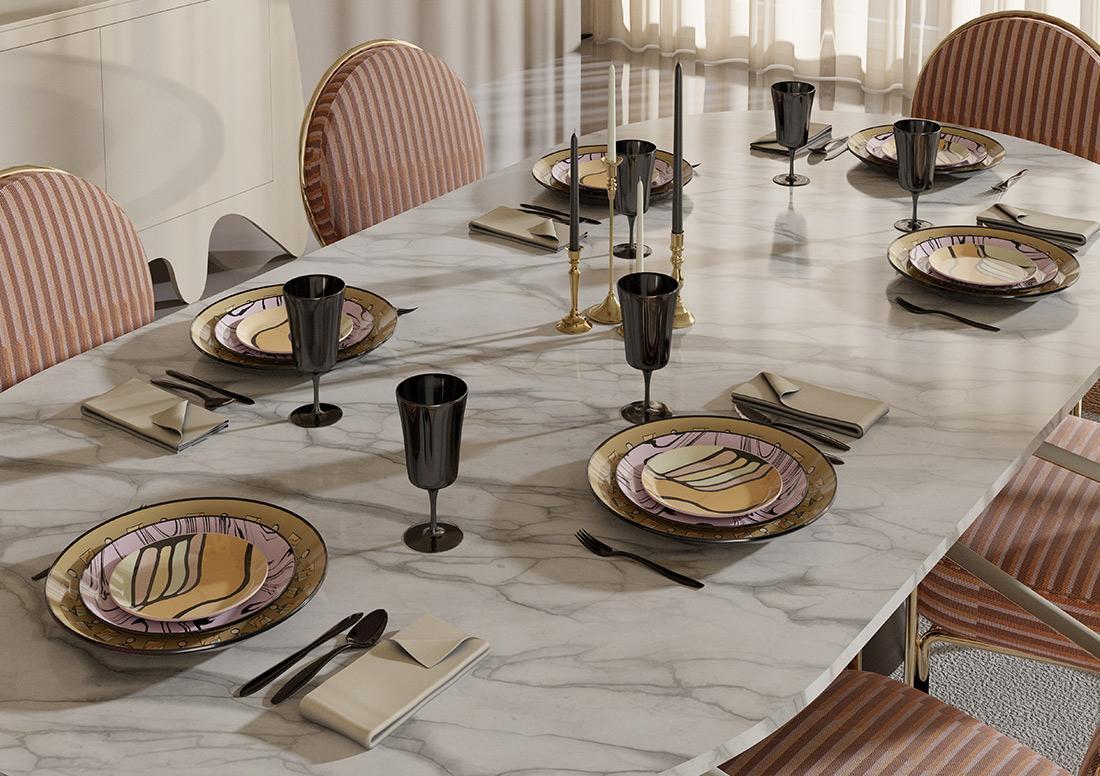 1. SAHARA DINING TABLE
Sahara Dining Table was designed for conceptual art lovers.
This is a bold shape table perfect to be part of a statement dining room project's set.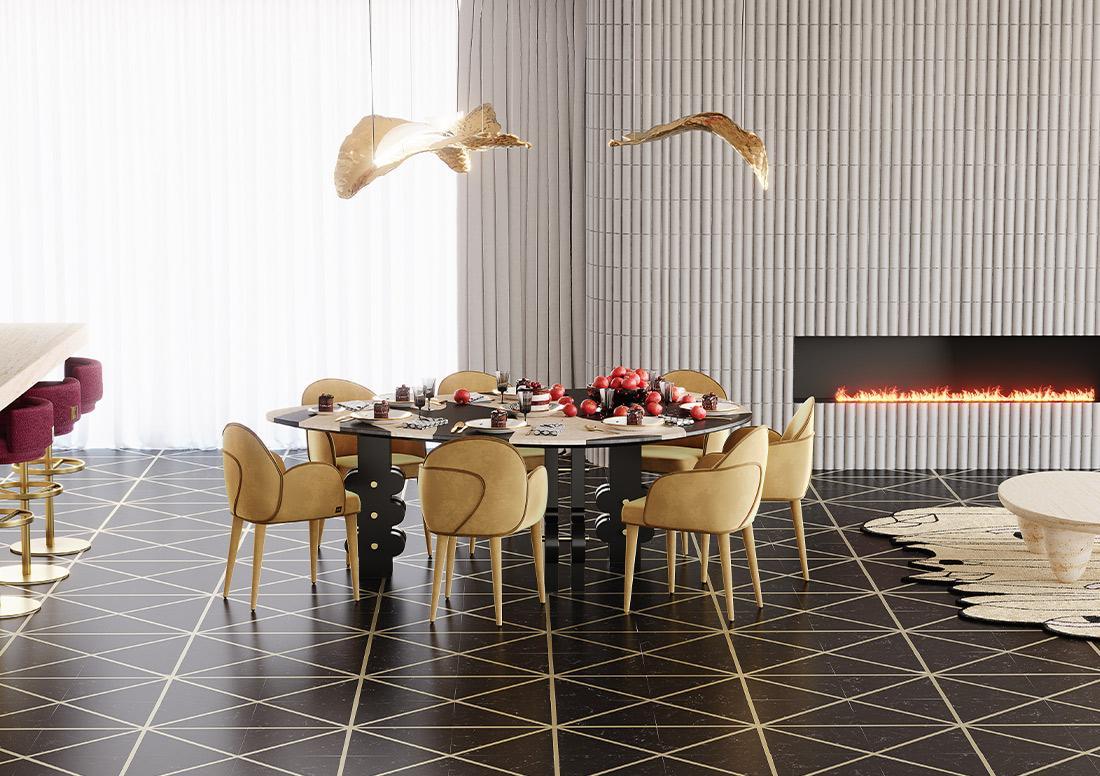 2. METIS DINING TABLE
Metis Pedestal Table is the perfect piece for a luxury hall. This table expresses a new way of seeing furniture items honoring the inspiring classic sculptures. The attention to detail can be observed at each angle of the piece.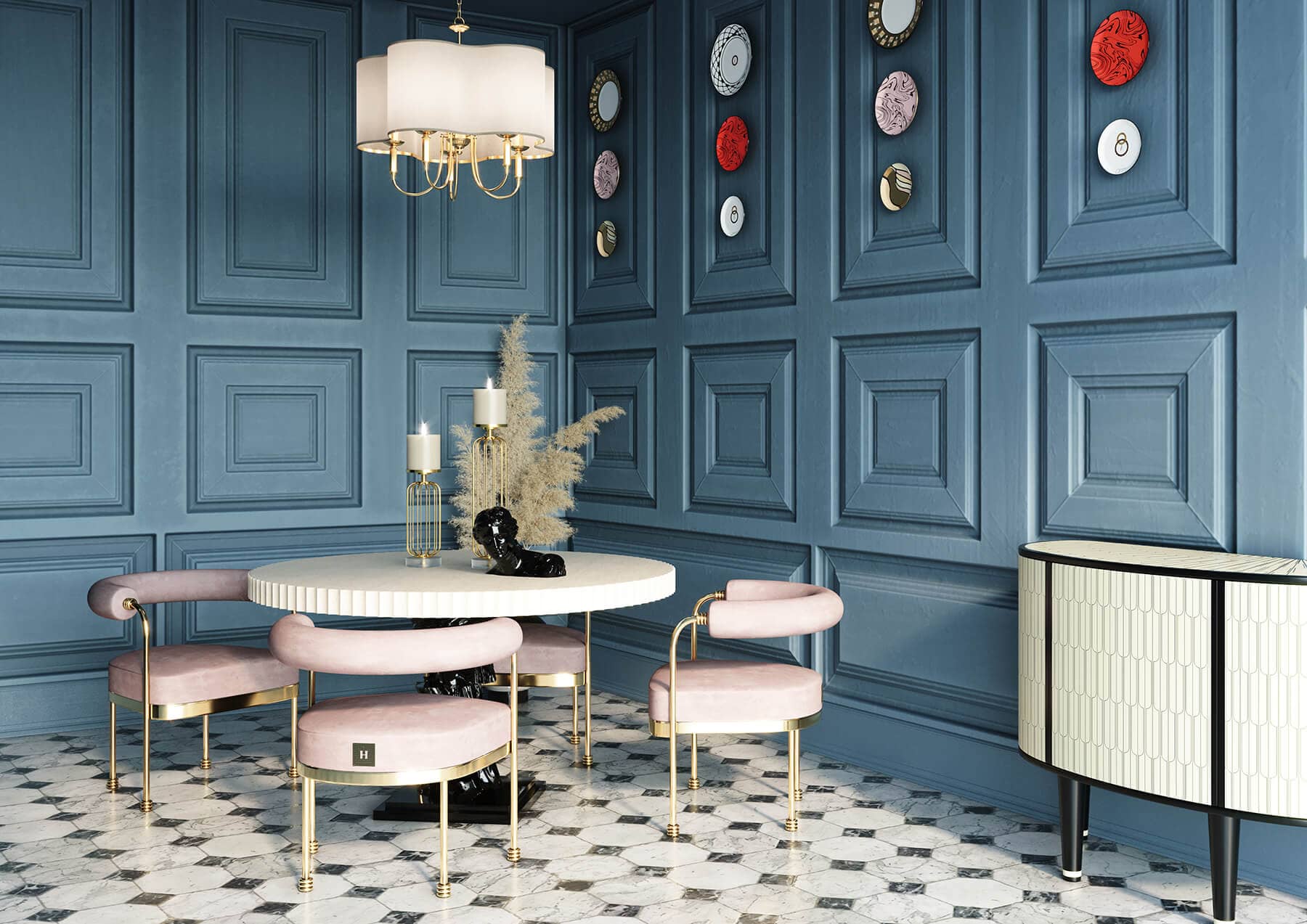 3. MULLER DINING TABLE
Muller Dining Table breathes modernity. It's elegance with a twist of fun. A luxury round dining table will always enhance any space. Emphasizing the style of your modern dining room.
4. BILLIE DINING TABLE
Billie Dining Table owns a striking attitude and sculptural shapes. Created in daring materials this luxury dining table promises to steal the show of any high-end interior design project.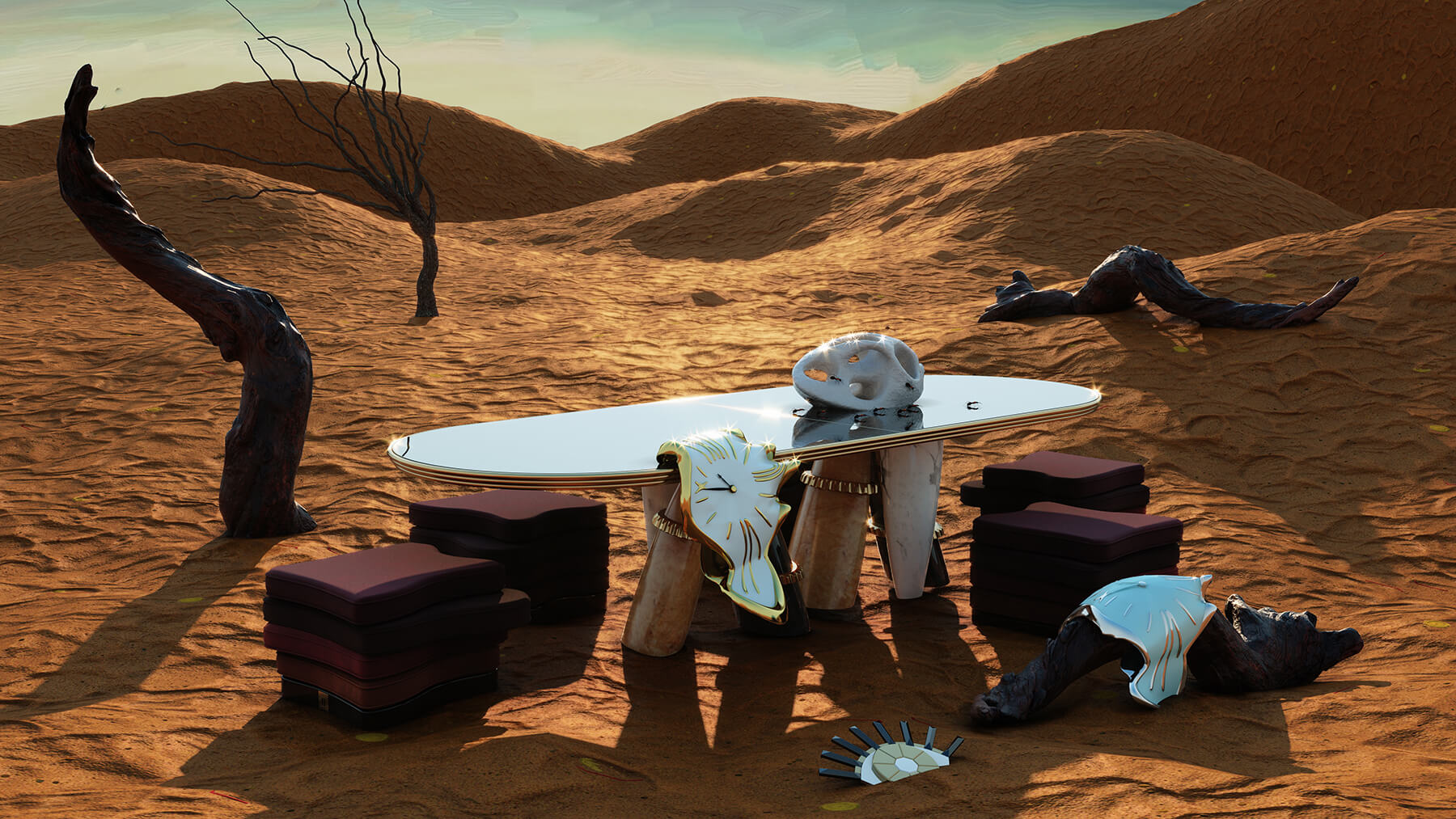 BILLIE CONSOLE TABLE
5. PRYMO DINING TABLE
With expertly imagined styles ranging from ultra-modern to captivatingly classic, Prymo Dining Table is a perfect choice. Create an effortless elegant dining room area.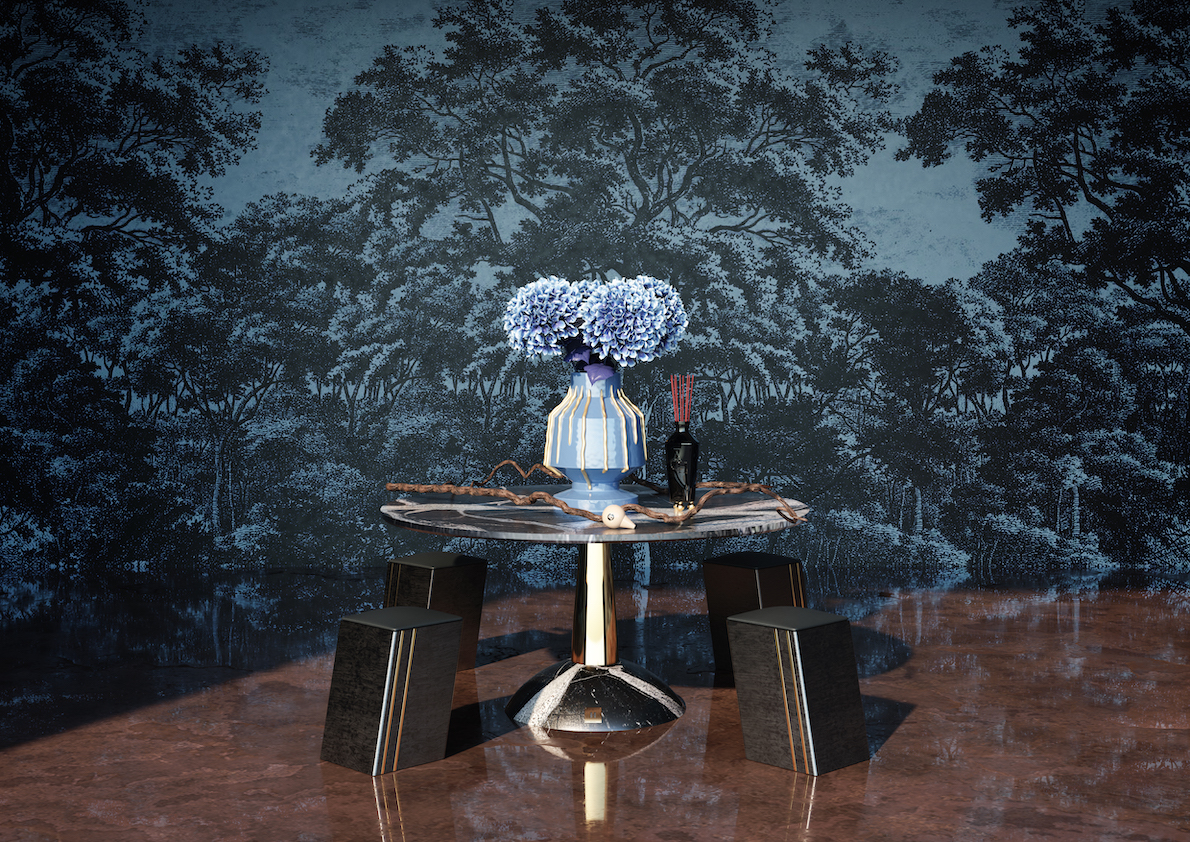 6. FUSCHIA DINING TABLE
Fuschia Dining Table is a revivalism of the Memphis style's charm and charisma. A white wood leaf top dining table with an accent design personality that will make your luxurious dining room a unique one.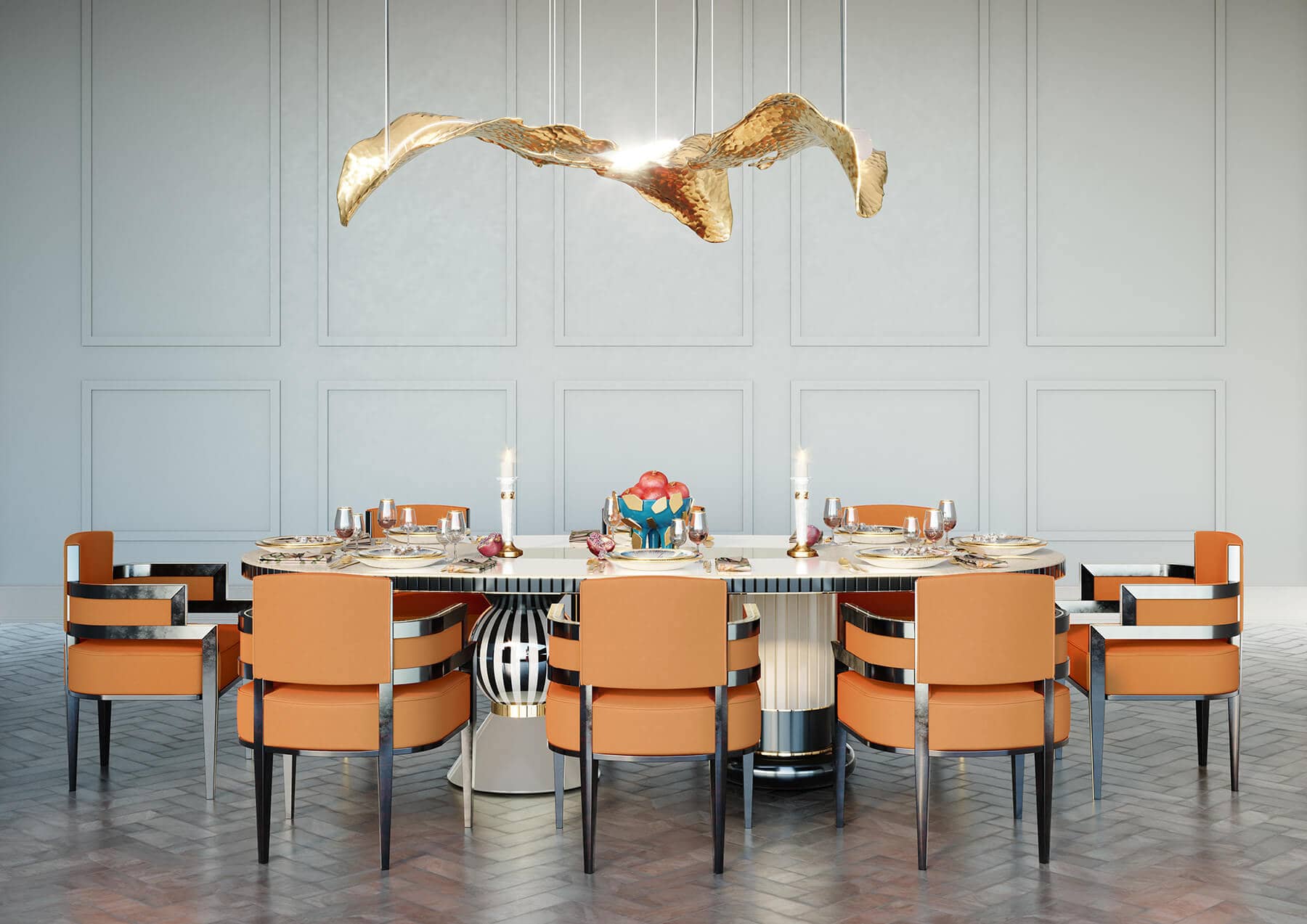 7. TOWER DINING TABLE
Tower Dining Table adds glamour to your gastronomical gatherings. Perfectly proportioned and specifically shaped for sociable settings, it's the best modern choice for your luxury dining room project.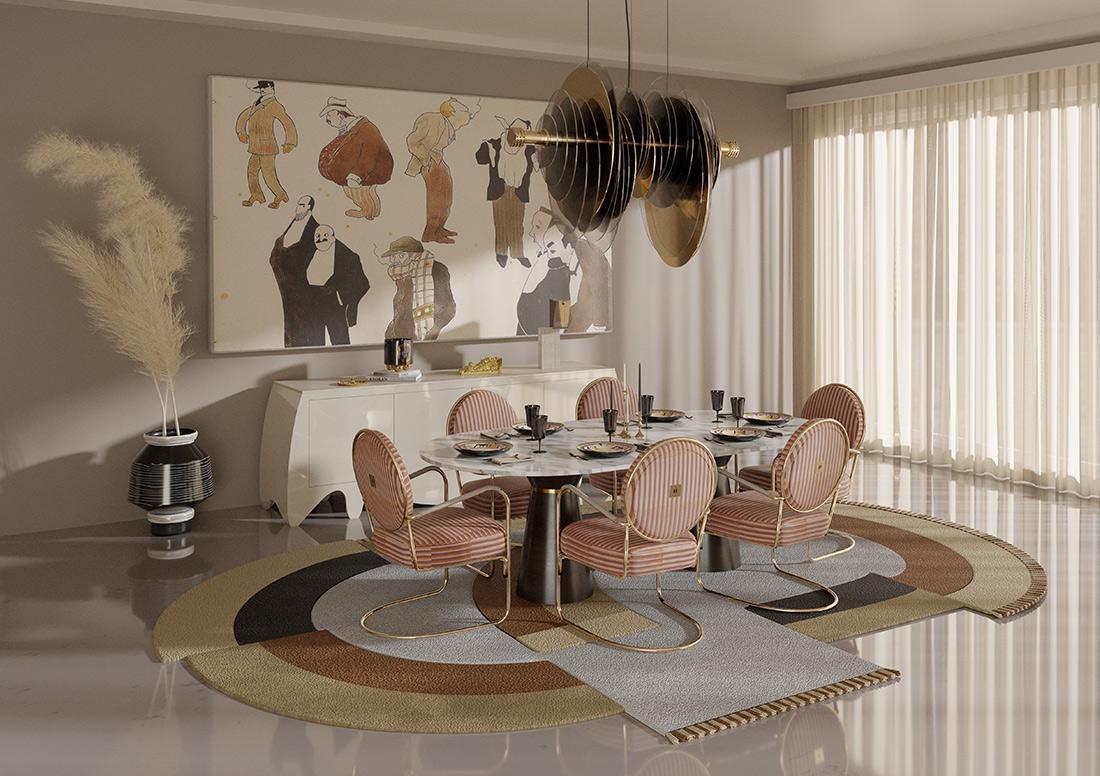 8. BURTON DINING TABLE
Burton Dining Table is a modern dining table. Surrealist like a dream, elegant like Art Deco, and timeless as Mid-Century furniture is.
Do you have the feeling you've seen this luxury dining table before? Well, the outstanding modern design piece is inspired by the worldwide recognizable work of American film director Tim Burton. It is the must-have dining table to an unforgettable interior design project.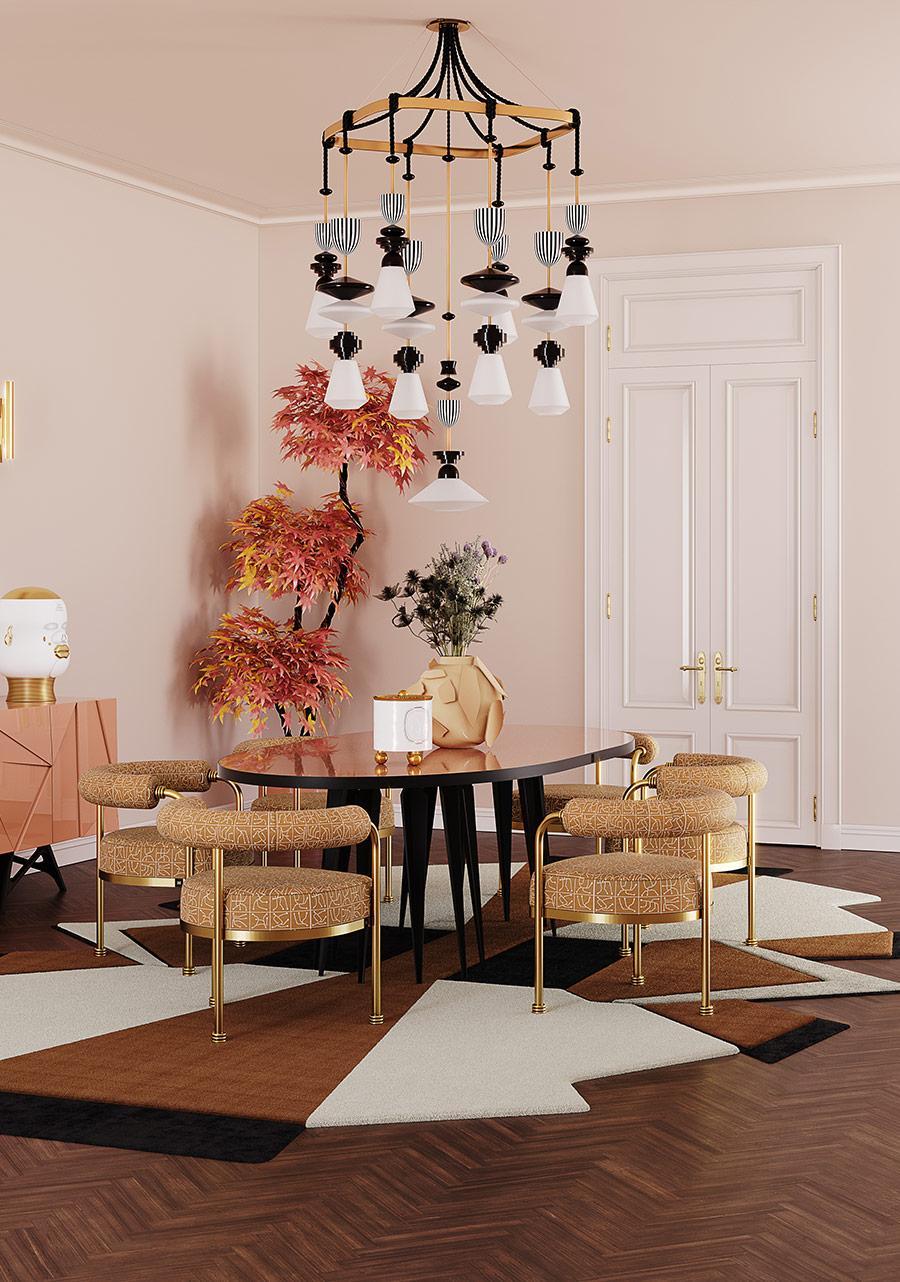 BURTON CABINET
9. SOLEIL DINING TABLE
Soleil Dining Table is a statement furniture piece with a unique design that will make your high-end dining room project exceptional. Soleil Dining Table is not a dining table for ordinary humans. Creative minds and risk-takers must own it. The marble top in earthy hues and the elliptic shape are absorbing.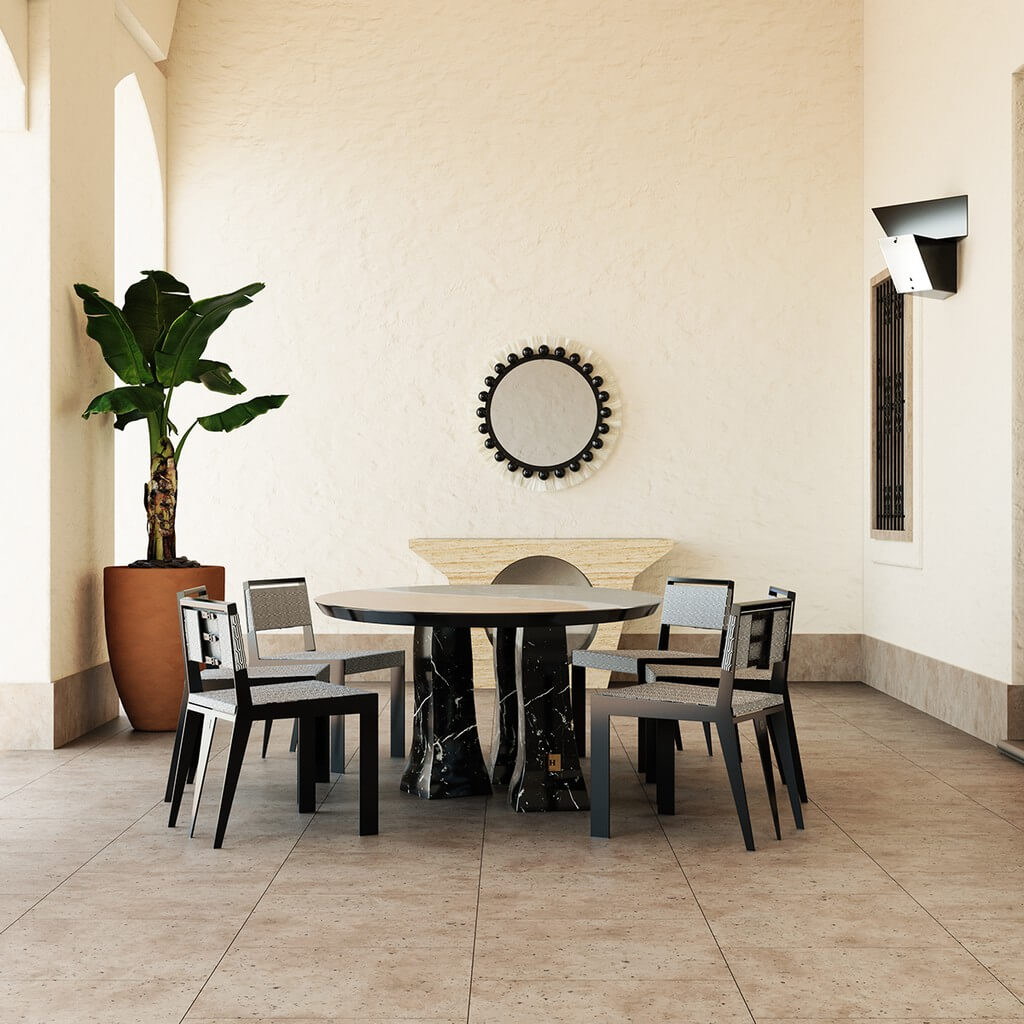 DO YOU LOVE INTERIOR DESIGN?
Since you have come this far, we kindly invite you to download the Hommés Studio Catalog and discover furniture, lighting, and home accessories – designed by and for interior design lovers.
Pay a visit to ACH Collection website as well and discover high-end homeware and pet accessories that no design lover has ever imagined even in their wildest dreams.