Today, HOMMÉS Studio presents its best modern dining tables. Throughout the article, you will see mid century dining rooms set with luxury dining furniture.
Our brand's life motto is introducing an Haute Couture concept in the Interior Design industry. With that purpose in mind, we craft our very own identity with precision. Challenging the boundaries of the interior into the limit.
Billie Dining Table
Billie Dining Table owns a striking attitude and sculptural shapes. Created in daring materials this luxury dining table promises to steal the show of any high-end interior design project.
Sahara Dining Table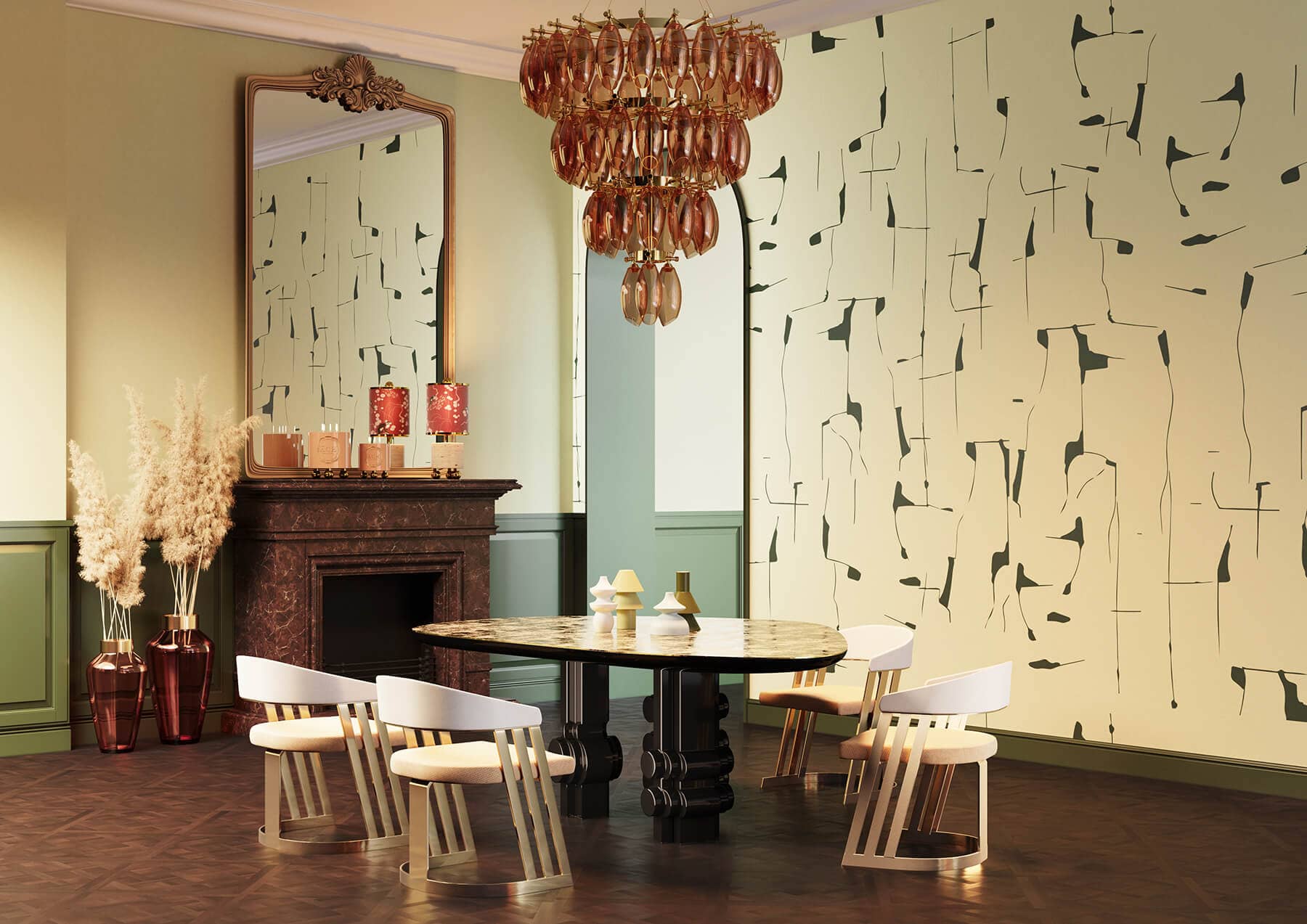 Sahara Dining Table was designed for conceptual art lovers. This is a bold shape table perfect to be part of a modern dining room set.
Miro Dining Table
Miro Dining Table is a dining room project must-have. A designer dining table that brings together harmonious shapes and materials in a modern style.
Metis Pedestal Table
Metis Pedestal Table expresses a new way of seeing furniture items honouring the inspiring classic sculptures. The attention to detail can be observed at each angle of the piece.
Muller Dining Table
Muller Dining Table breathes modernity. It's elegance with a twist of fun. A luxury round dining table will always enhance any space. Emphasizing the style of your modern dining room.
Prymo Dining Table
With expertly imagined styles ranging from ultra-modern to captivatingly classic, Prymo Dining Table is a perfect choice. Create an effortless elegant dining room area.
Fuschia Dining Table
Fuschia Dining Table is a revivalism of Memphis style's charm and charisma. A white wood leaf top dining table with an accent design personality that will make your luxurious dining room a unique one.
Tower Dining Table
Tower Dining Table adds glamour to your gastronomical gatherings. Perfectly proportioned and specifically shaped for sociable settings, it's the best modern choice for your luxury dining room project.
We really hope you liked our contemporary dining room sets. Feel free to pin all the images to your favourite Pinterest board. Meanwhile, you can also visit our Pinterest boards to get more inspirations.
Get more ideas for your projects and find functional, stylish, and sizable lighting and furniture choices: