Famous rapper's minimalist LA office became his Roc Nation headquarters. The place is undoubtedly the perfect definition of luxury and serenity. The person responsible for the stunning design was Willo Perron, the partner of Perron-Roettinger design studio.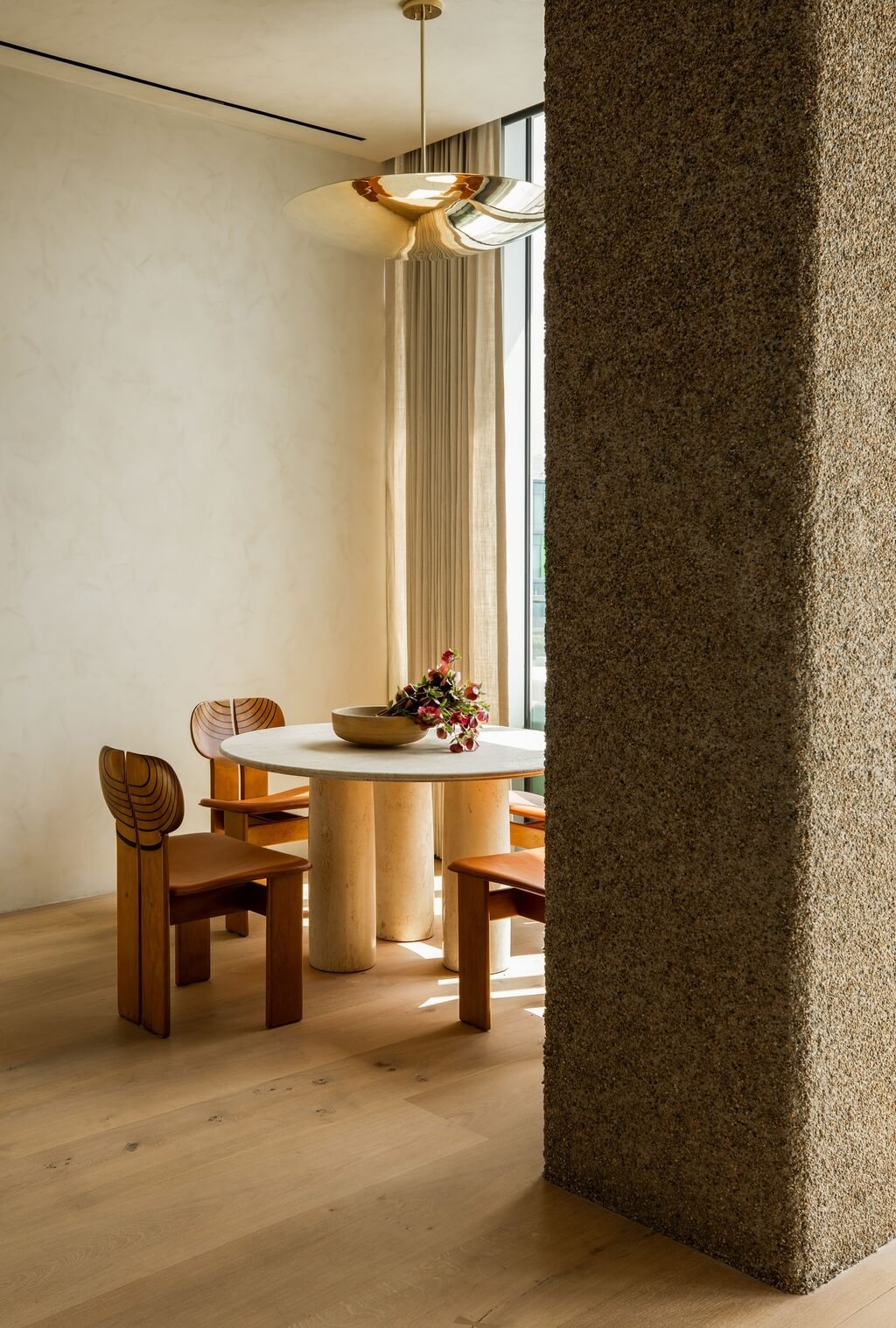 Willo Perron has worked with celebs including Lady Gaga, Rihanna and Kanye West. For nearly a decade, had colaborated with JAY-Z on a variety of projects. This time also, Perron did not disappoint the founder of Roc Nation.
Though JAY-Z is known for his luxe lifestyle, this time he wanted to keep the space minimalist. In the minimalist LA office, the designer used neutral tones in the office project what definitely helped to focus on technology.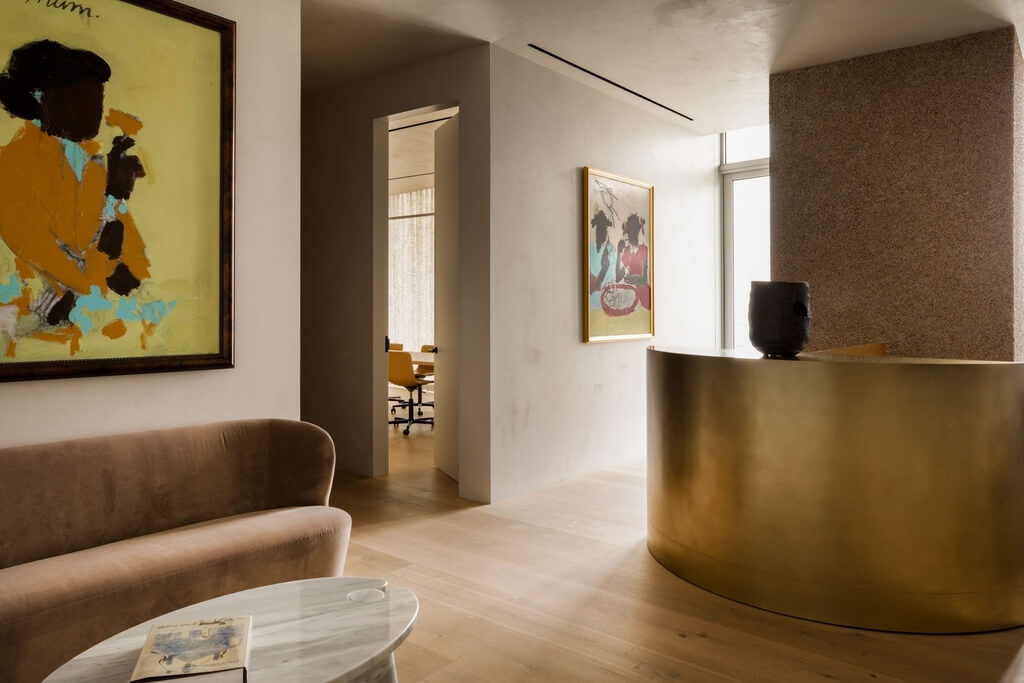 Minimalist LA office design and palette
Like every modern office, JAY-Z's has the meeting and dining areas. The central one, includes chunky marble counters and textured wall accents. It is of course visible that the office gathers strength from deep sense of materiality. The bespoke benches and custom concrete serpentine banquettes it is mostly noticeable.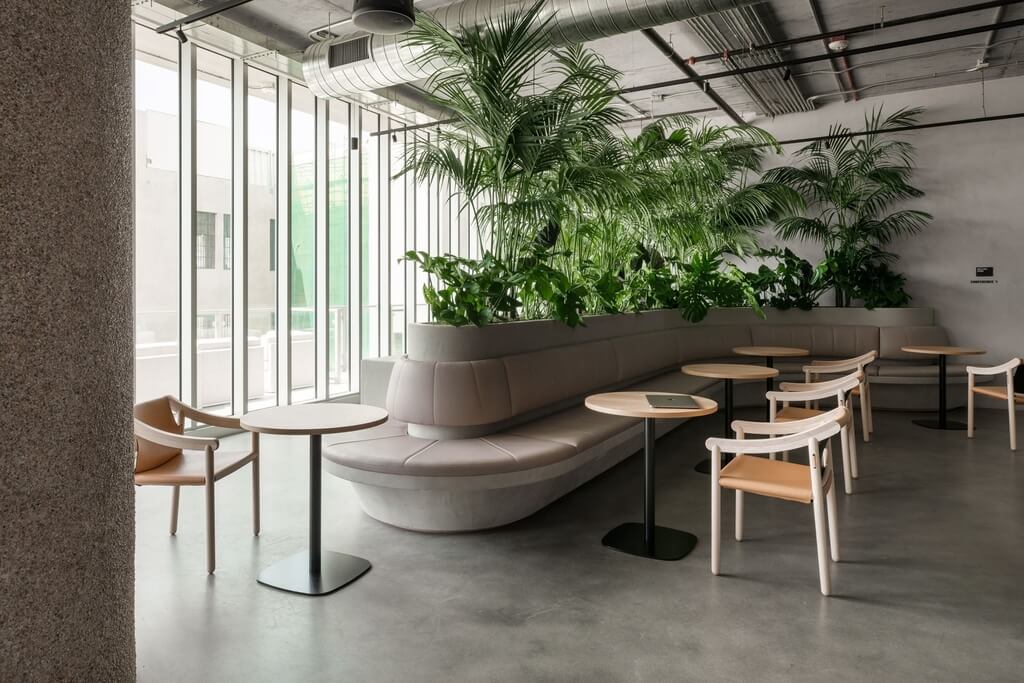 In his design, Perron refers to the Monteral modernism which is a mix of brutalism and beauty. Meanwhile, he did not want to be a part of boring, basic office project. Perron wanted to create a zen environment. The placethat would be suitable for conversations and bringing ideas. With no doubts, he achieved his goal.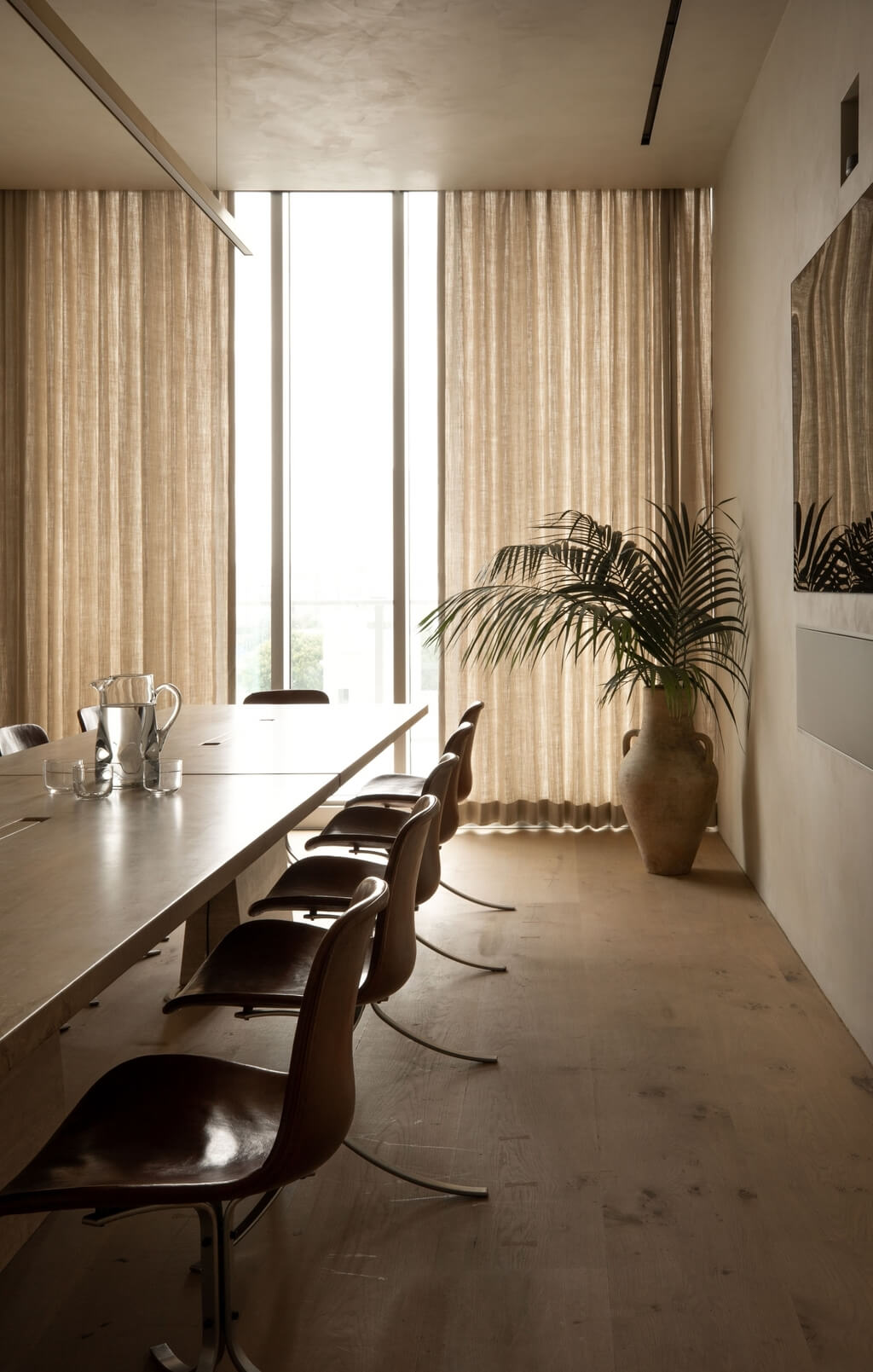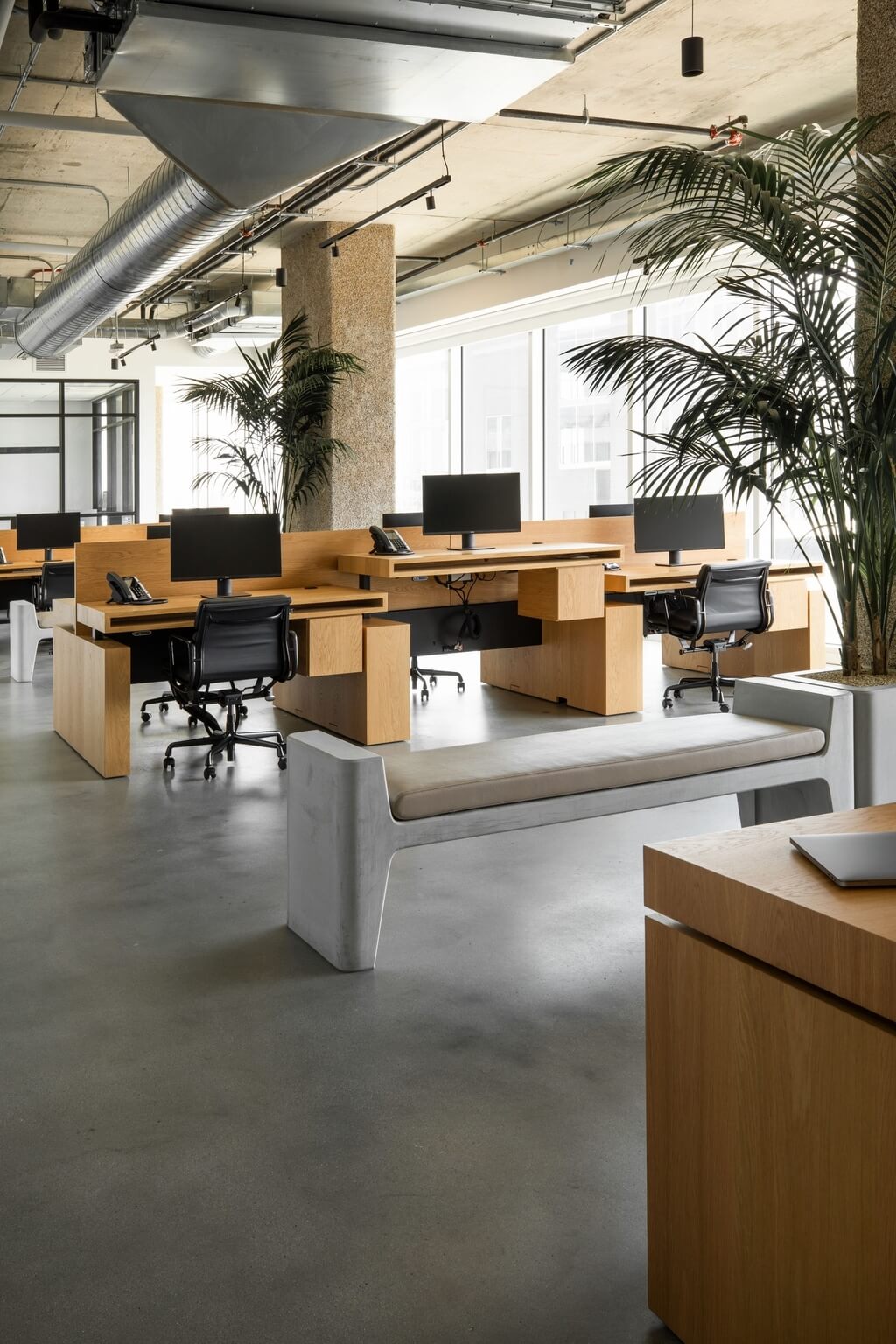 You may also like:
Bringing serene feelings open-space areas blend Juddian minimalism with 21st-century technology. The executive wing is a level-up of luxury. The concrete flooring smoothly transits into Dinesen heart oak. However, Perron kept the largely monochromatic palette.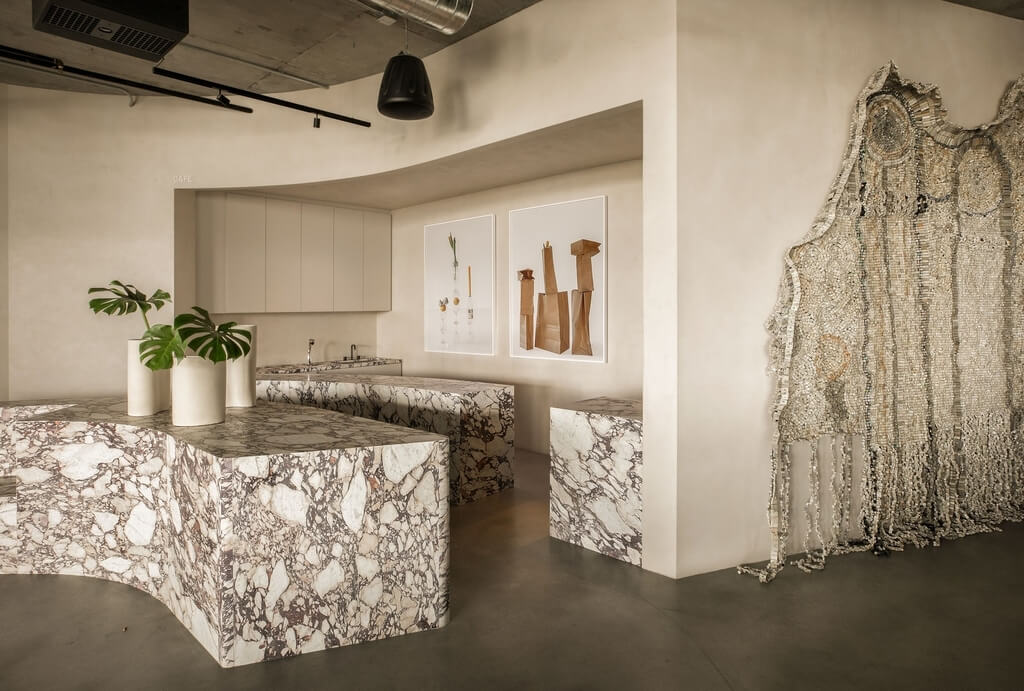 "We wanted something less predictable," the designer said. "This felt more experimental and more appropriate for L.A. It's all about the vanguard of culture."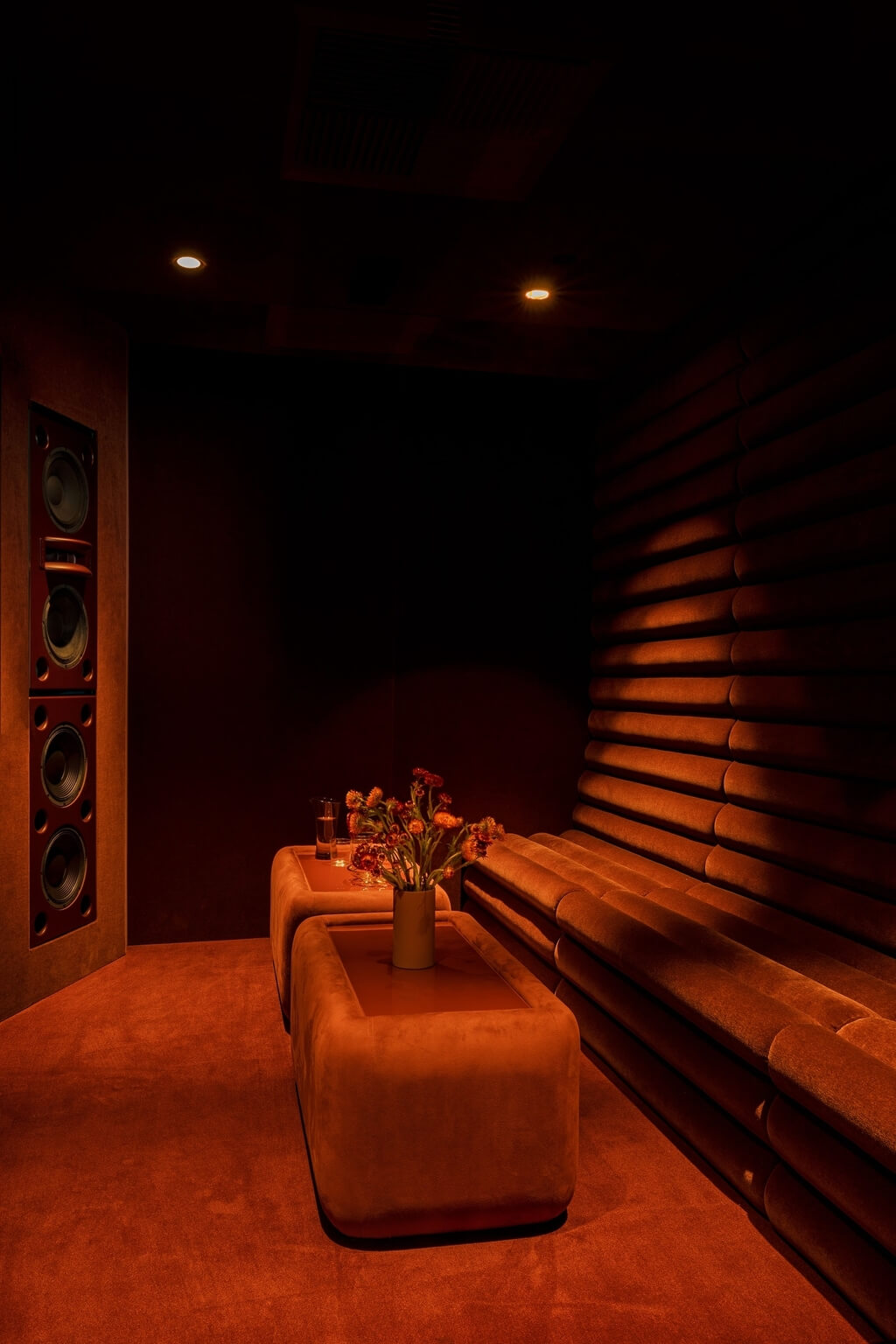 Throughout the office we can find also many art pieces. African American artists are responsible for their design. It emphasizes the works of emerging talents, and greenery. Perron hoped to keep a sense of restrained luxury in these artworks.
The executive suite which belongs obviously to JAY-Z is a diamond mine of design. The pieces were selected to tell the story of modernism that evolved through time. We can find here a Charlotte Perriand desk, Erberto Carboni chairs. What is more, Marcel Breuer lighting decorates the floor and a Gio Ponti mirror proudly hangs on the wall. Lighting is by Marcel Breuer and Osvaldo Borsani.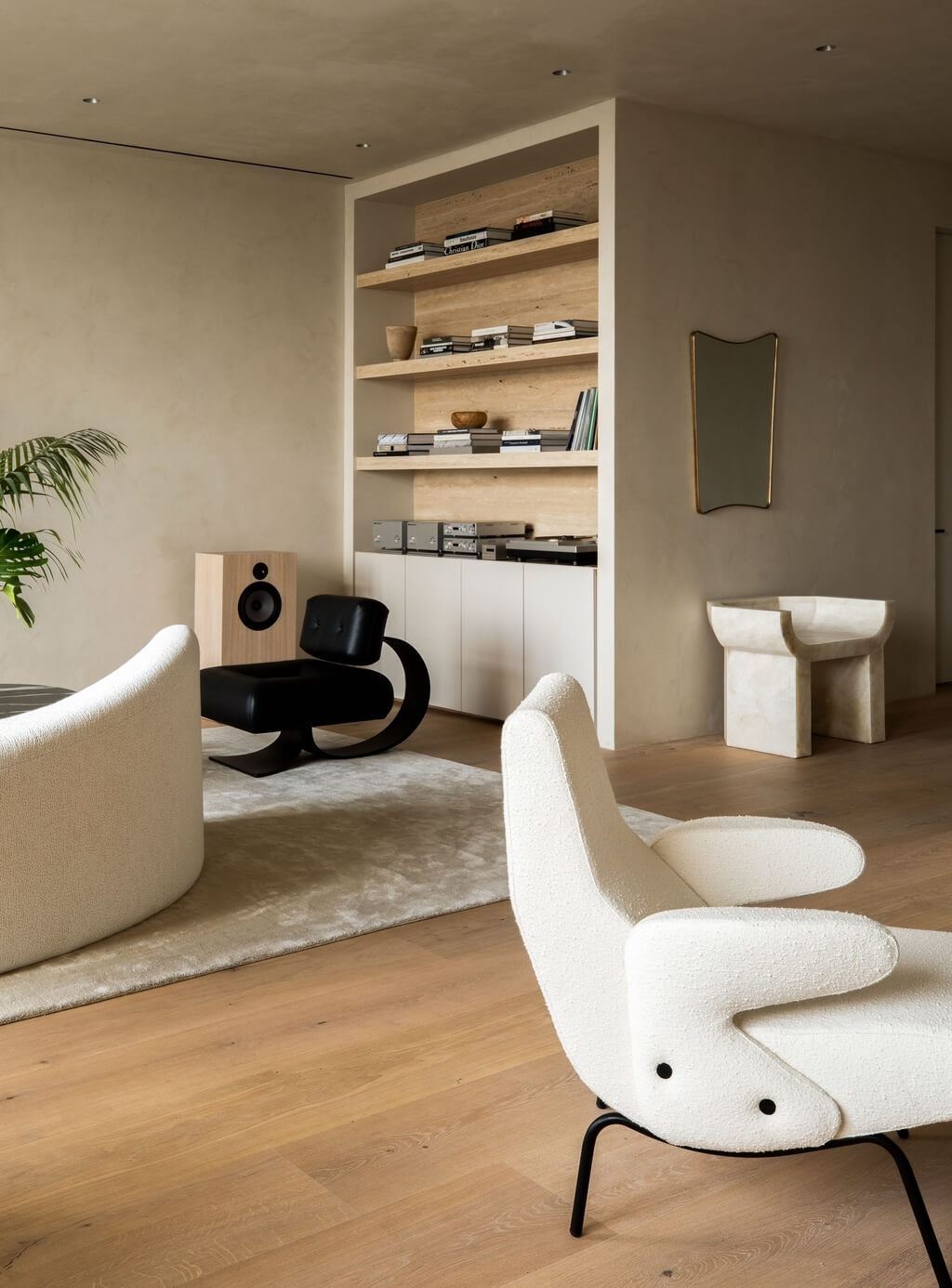 Check out our journal to discover more inspiration and find daily dose of modern and spectacular architecture designs. Do not forget to follow Hommés Studio on Pinterest to stay on top of our architectural moodboard.

Photos: Shade Degges