Settled near Tavira, a picturesque town on Portugal's Algarve coast, the privileged location of this new minimalist hotel is complemented by its sophisticated take on the local vernacular architecture, homey vibe, and sense of modest luxury.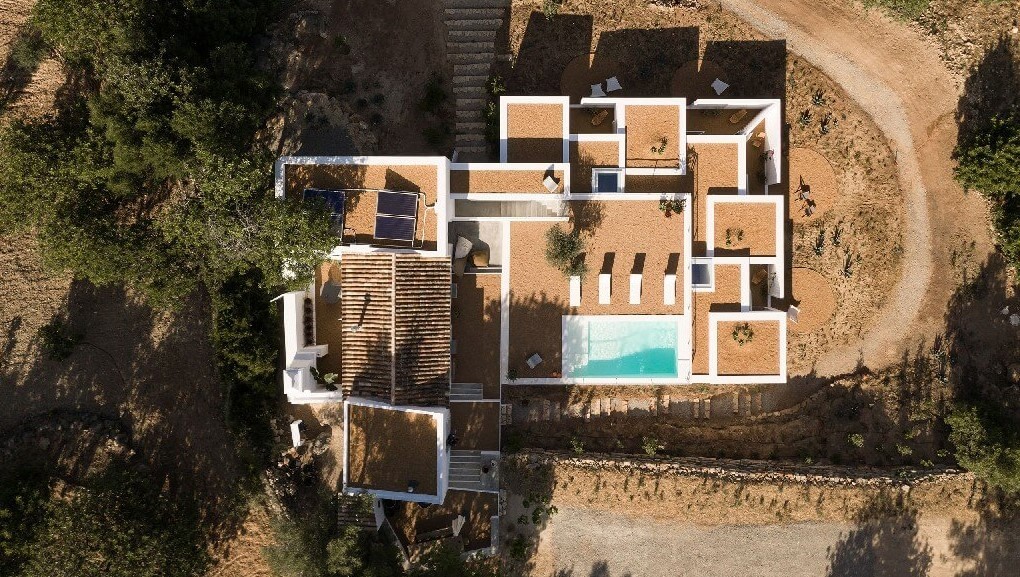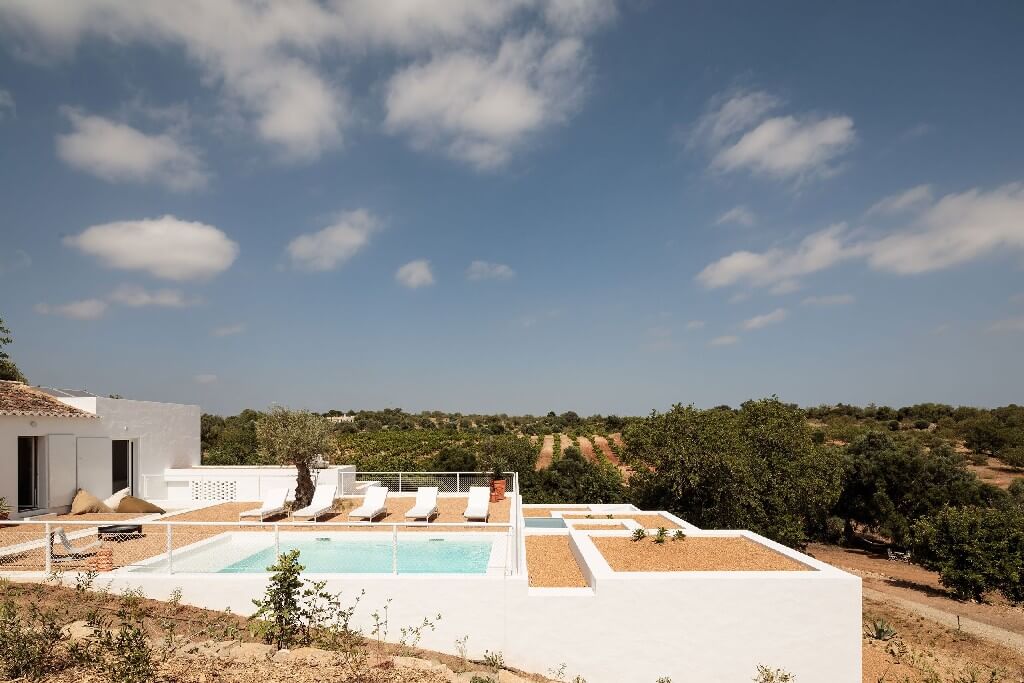 The first guest house from design-led hospitality brand theAddresses, Casa Um, in English House Number One. It is placed in an old farmhouse, masterfully renovated and extended by Lisbon-based architecture studio Atelier Rua whose minimalist redesign harmoniously interweaves old and new elements. 
Featuring a serene pool terrace, landscaped grounds, and expansive views across the rolling hills down to the Atlantic Ocean. The holiday retreat encapsulates the authentic soul of the Algarve with gusto and refinement.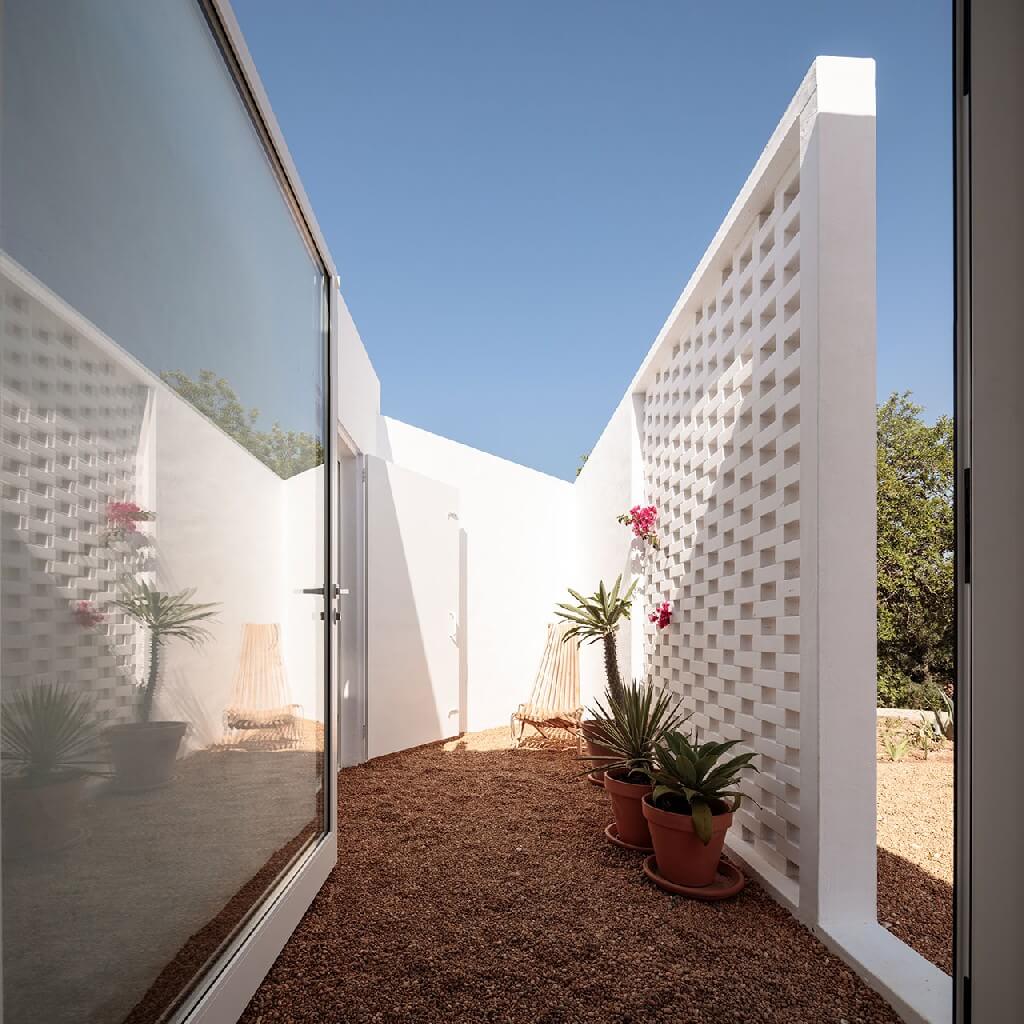 The house unfolds on two levels: The renovated farmhouse and adjacent stables on the upper-level house, the living room, and dining room, respectively, while the newly-built bedrooms occupy a cluster of interconnected cubic volumes on the lower level.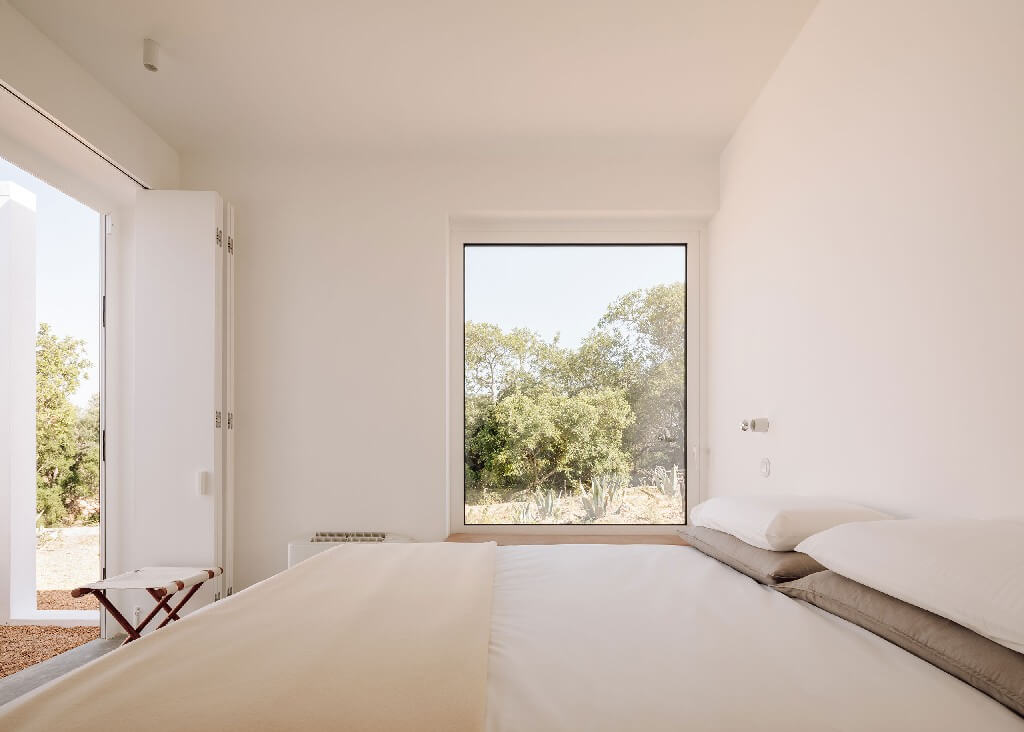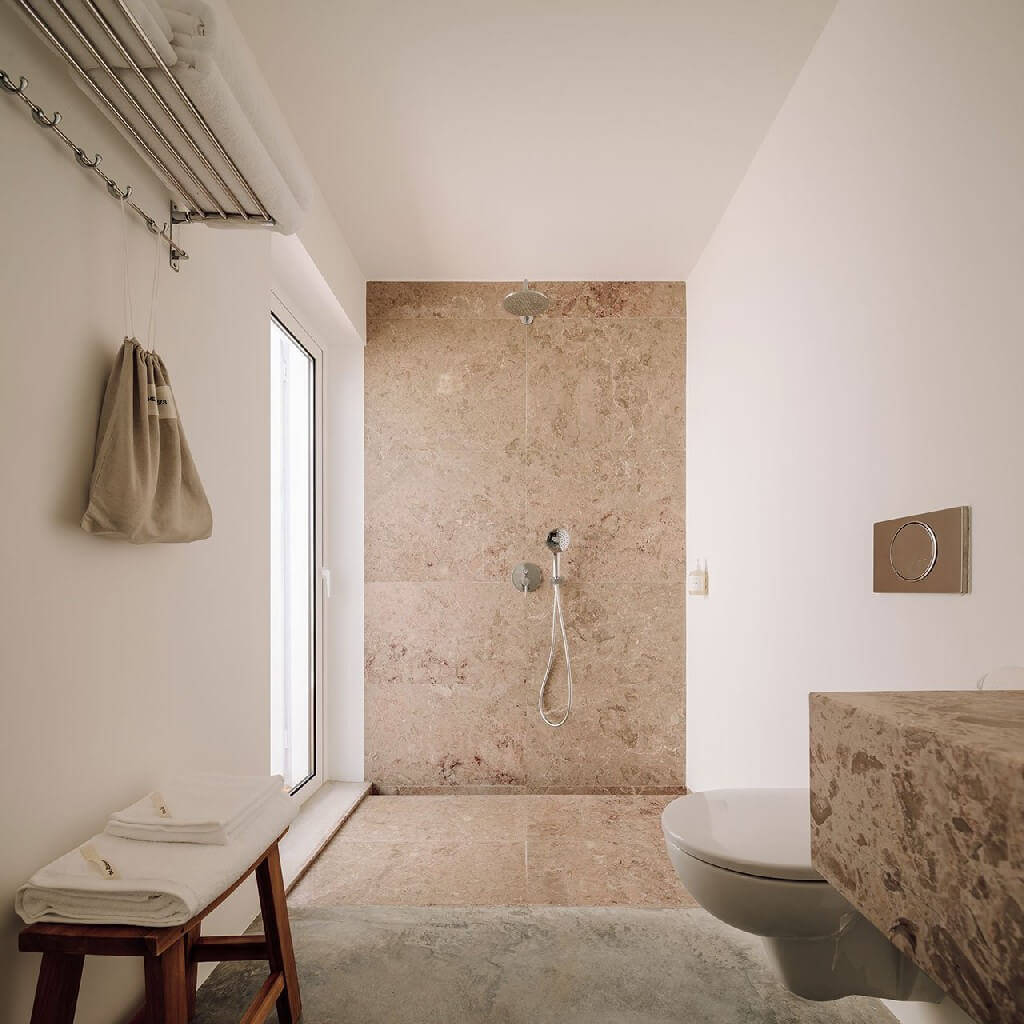 In addition, the architects took advantage of the inclined land to ensure unobstructed views from both communal and private spaces. They added plenty of outdoor spaces, including a pool terrace that overlooks the rural landscape, a dining courtyard set around the old bread oven, along with private courtyards, complete with hammocks, for each one of the four bedrooms.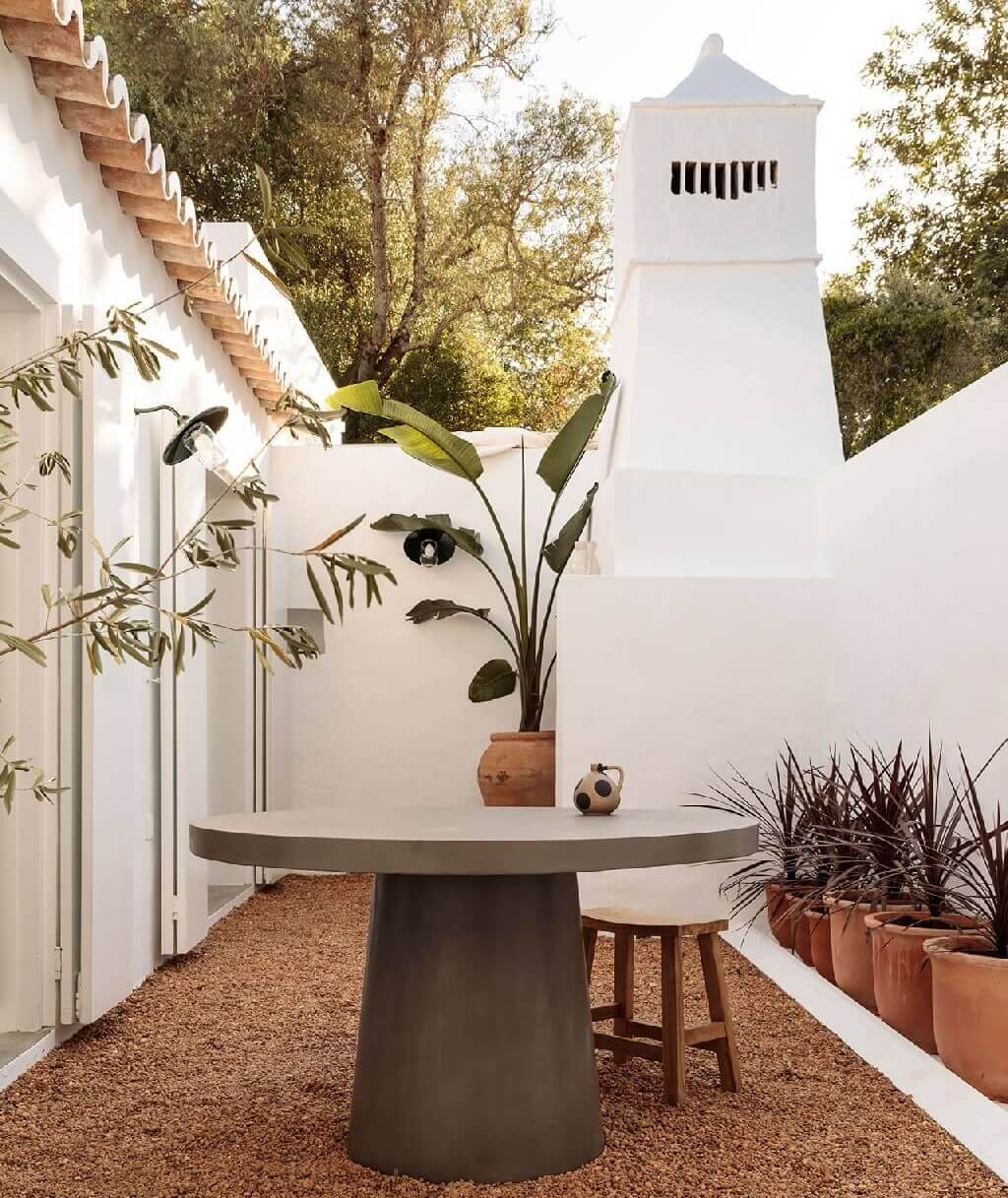 Underpinned by a minimalist aesthetic of clean lines and uncluttered spaces, the house's interiors reflect the architecture's poetic dialogue of vernacular and modern elements.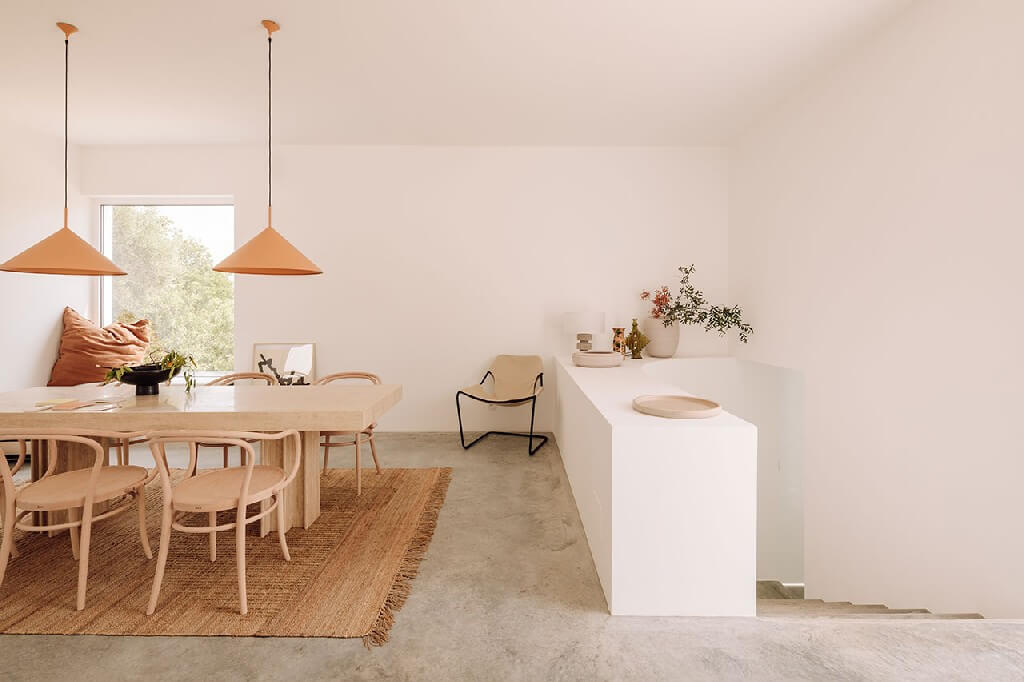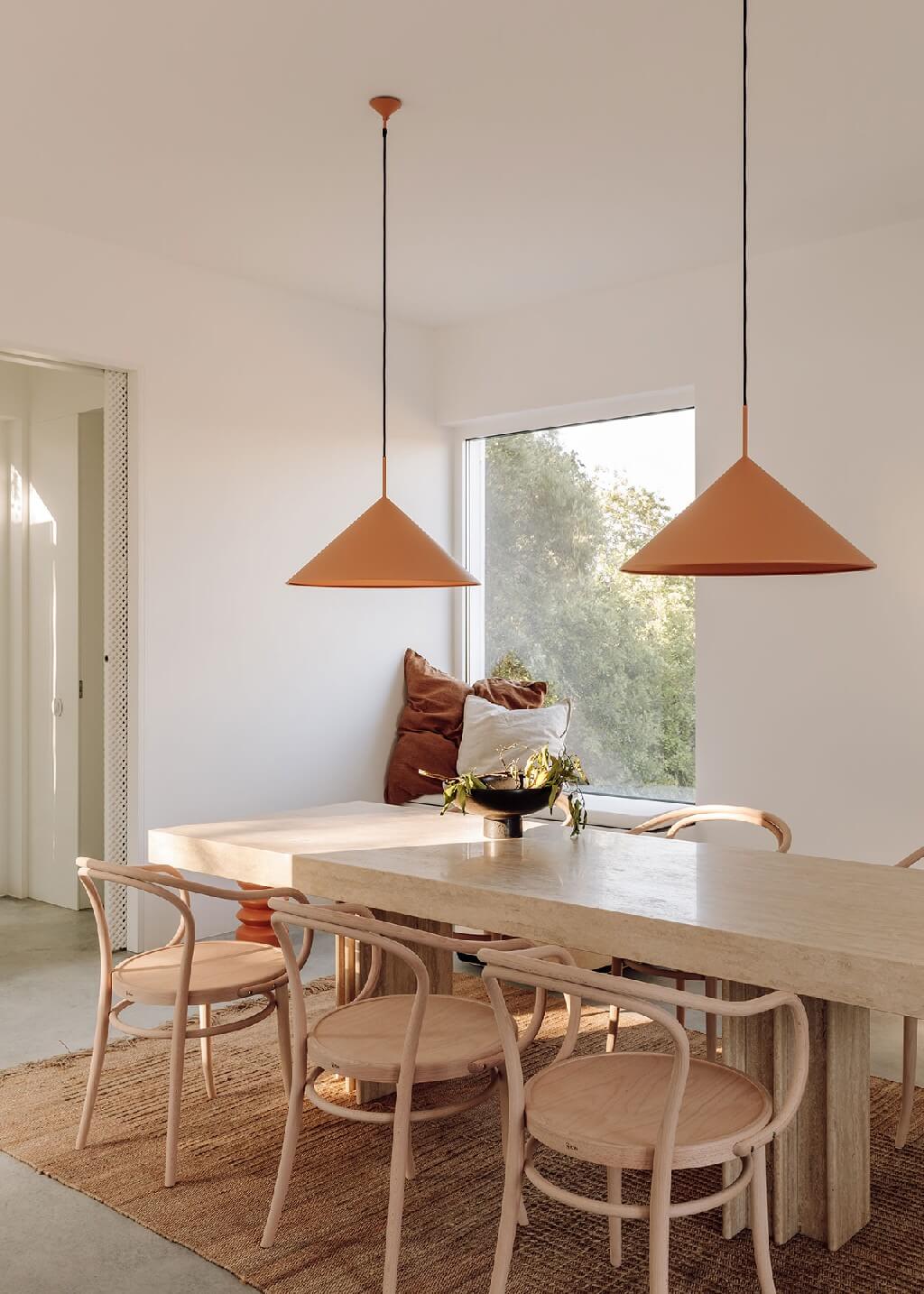 The traditional timber roof structure is painted white in this minimalist hotel to blend in with the white-washed walls, concrete floors, and arched doorways. In addition, there are large new windows that offer great views and abundant natural light.
At the same time, modern furniture pieces are mixed with handcrafted ceramics and locally made textiles imbuing the house with a muted palette of earthy hues.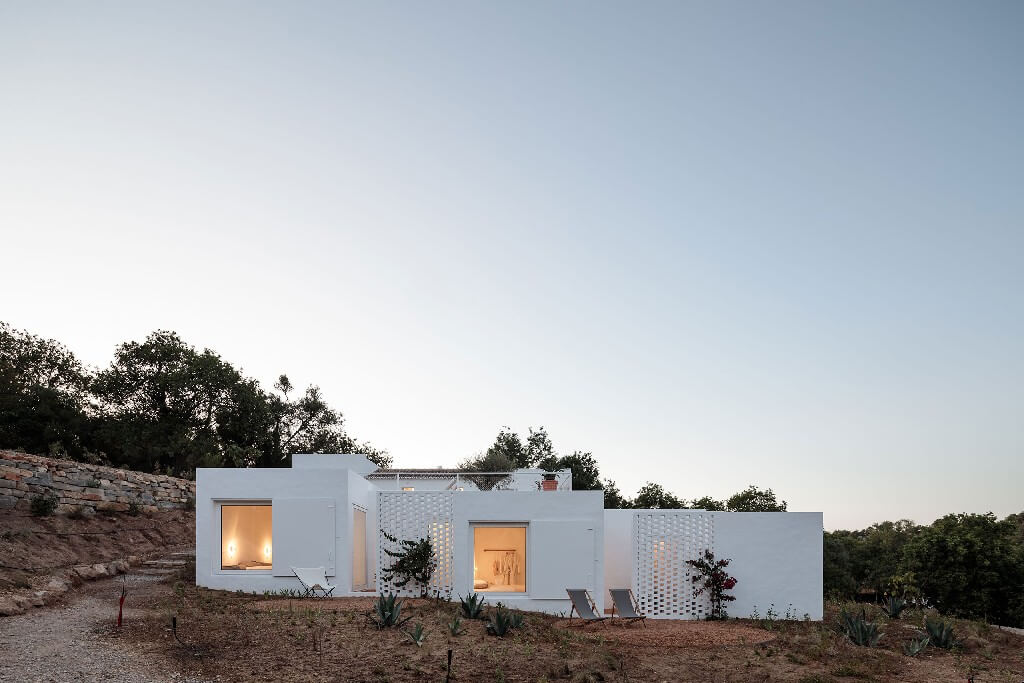 Casa Um's Algarve version of luxury hospitality is not limited to the architecture and design of Atelier Rua. Informed by theAddresses founders Bert Jeuris and Ludovic Beun, guests are privy to a curated guide with tips and suggestions of places to visit and things to do, from the most idyllic beaches, best eateries and markets, and most exciting ceramics shops, to cultural visits, cycling tours, and boat trips.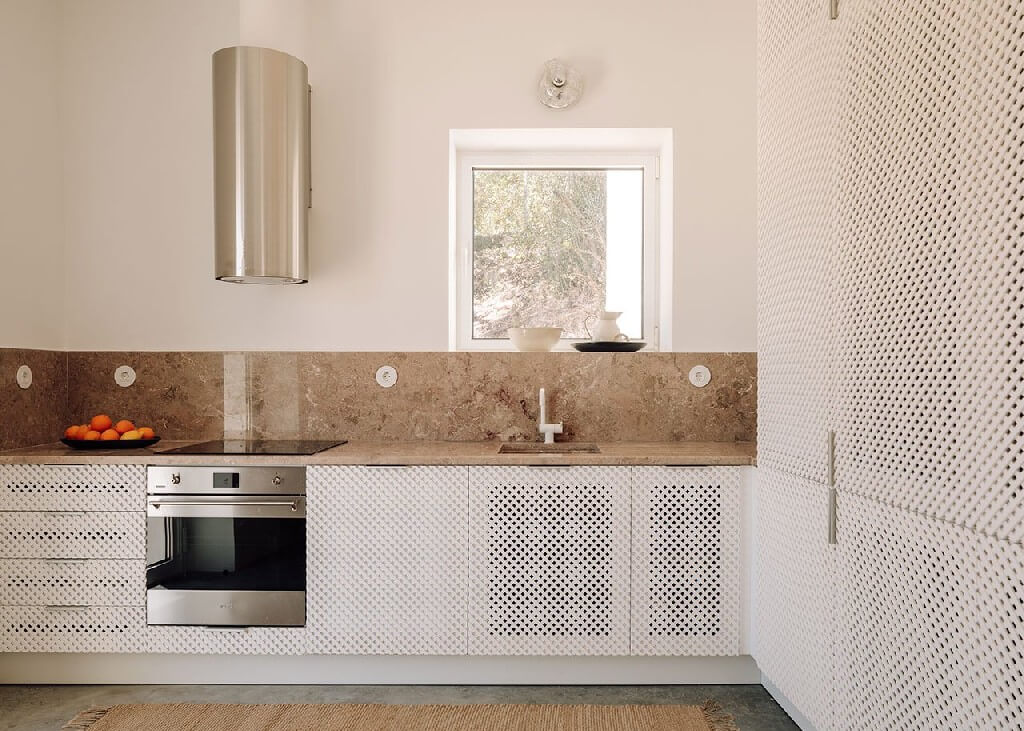 With a well-stocked wine cupboard boasting the best wines in Portugal and a treasure trove of local products, Casa Um offers a complete holiday experience that's as memorable as it is delightful.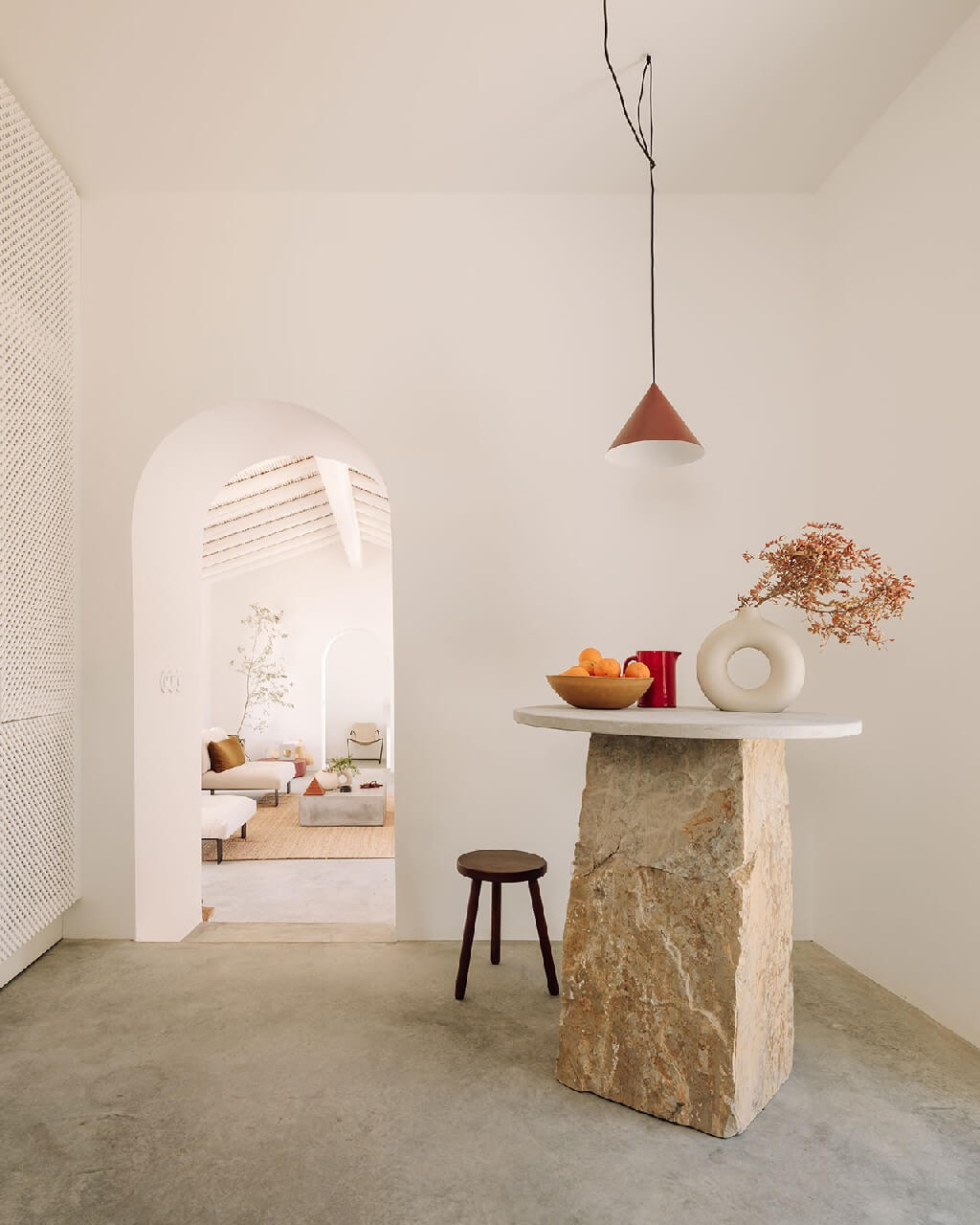 We really hope you liked our article. Feel free to pin all the images to your favorite Pinterest board. Meanwhile, you can also visit our Pinterest boards to get more inspiration.
Get more ideas for your projects and find functional, stylish, and sizable lighting and furniture choices:

Source: Yatzer