Unique Hotels Design
The WAY studio is a genius as it comes to architectural master planning. Their latest project's name is Tales From The Loop and its location is Huizhou, China. The hotels design brings an exceptional and unique experience. Hotels hide among an ancient chinese woods, away from the city. It definitely gives a feeling of embracing with nature. Visitors can slow down, listen, touch, feel and connect with the Earth.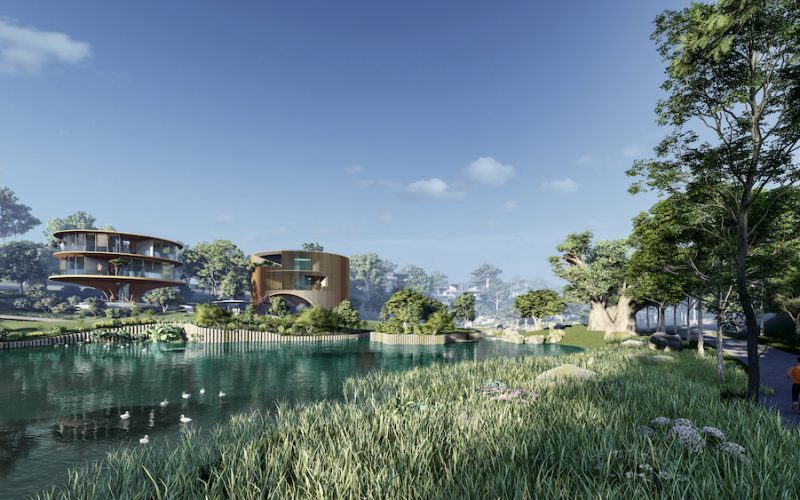 The project's form is a cluster of scattered looped- or circular-shaped volumes. Tales From The Loop includes vacation residences, as well as private villa dwellings. Some are half-hidden in the greenery while others are elevated like treehouses.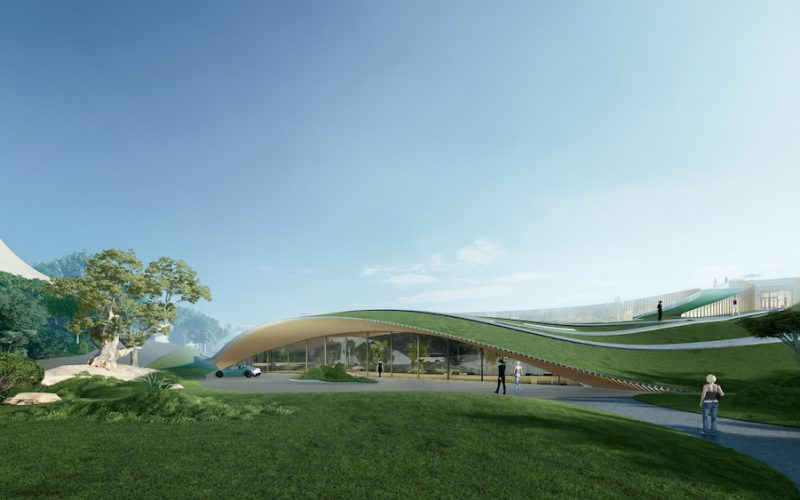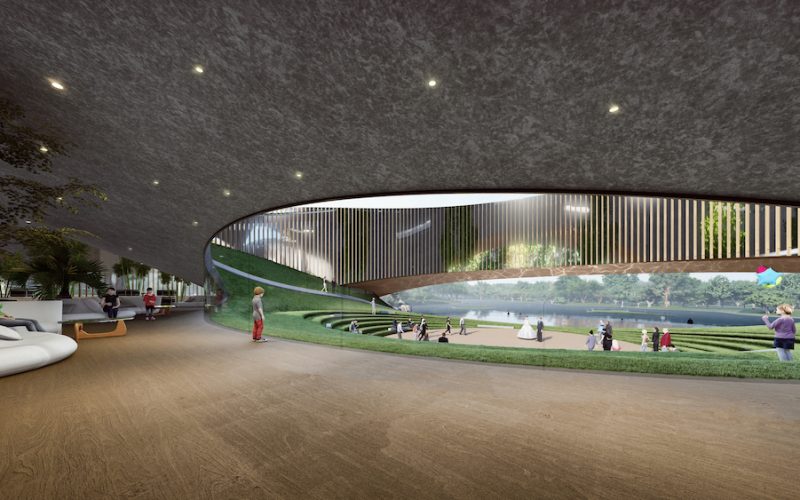 Five Hidden Hotels
There are five hotels amongs the ancient trees. Loop Hotel is the first building to greet the guests. WAY studio designed hotel as a loop. Half of it the designers had buried underground so it merely appears to be an extension of the surrounding land. All of this was in order to maintain an open landscape view with minimal structural obstruction.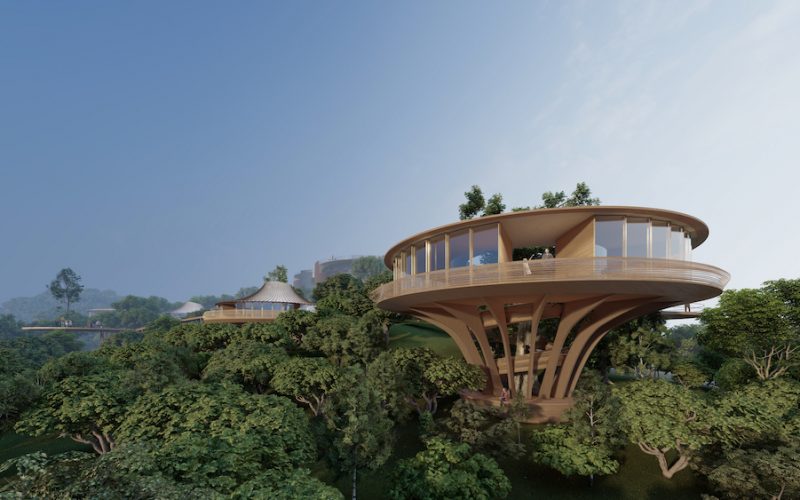 The Hotel Villa mimics trees within the forest and offers a panoramic view of the surrounding landscape. The Treehouse Hotel wraps around trees. Moreover, It is situated above ground, and below its tree canopy, reminiscent of all the creatures that inhabit these trees of life.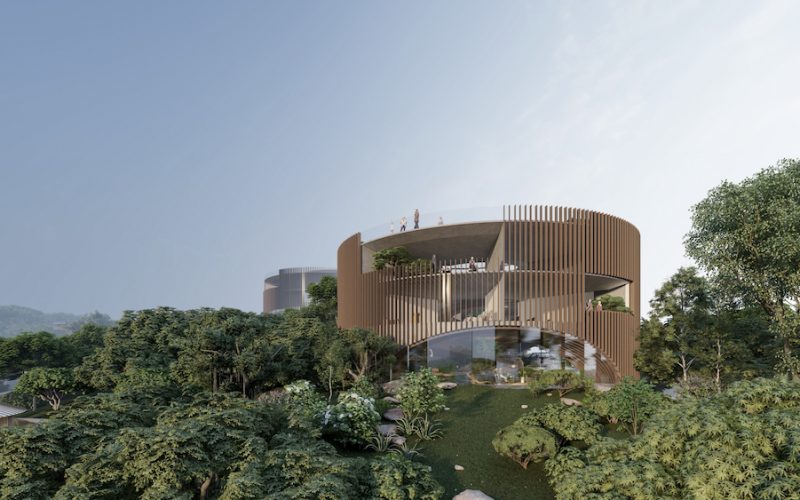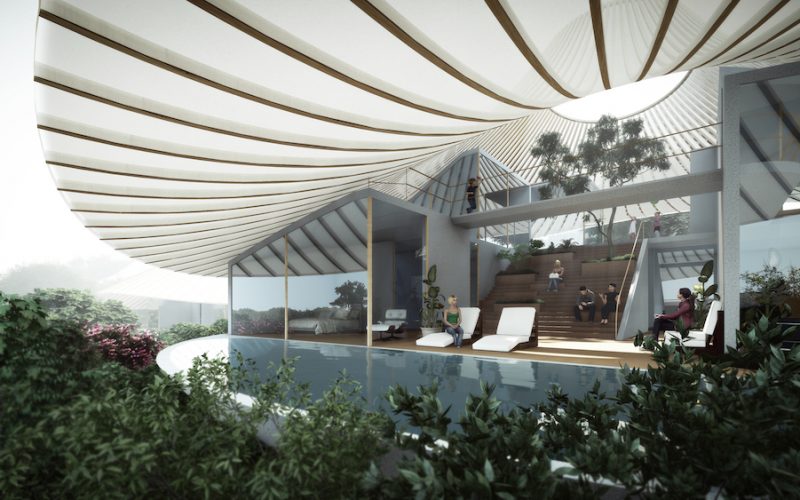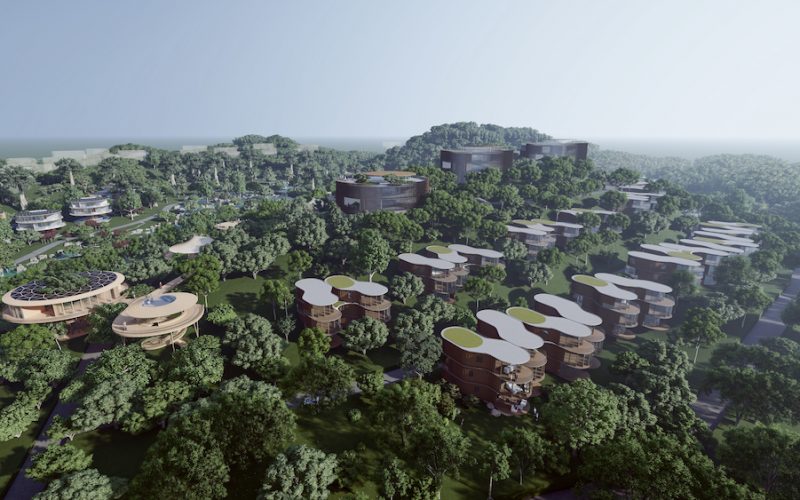 On the side and top of the hill we can find two more hotels. First one, Hillside Villas, isperfectly camouflaged within the woods like giant tents. Furthermore, it seems to be the only signs of residences in the project which can withstand the whimsical and perpetually shifting weather of the forests. The last hotel, Hilltop Villas is of cylindrical form and lifted underbelly forms. It minimizes visual massing and creates naturally ventilated and shaded living room.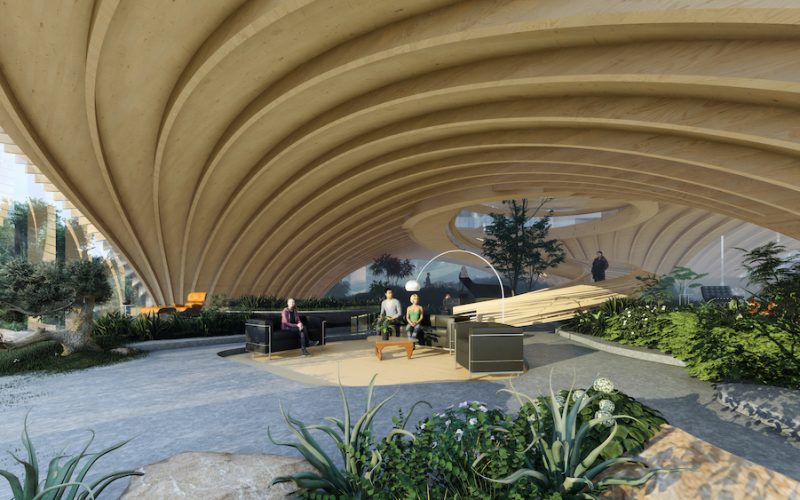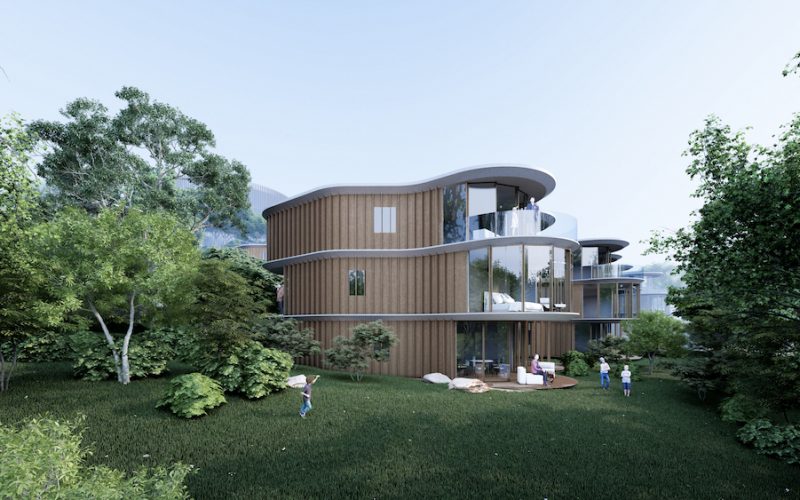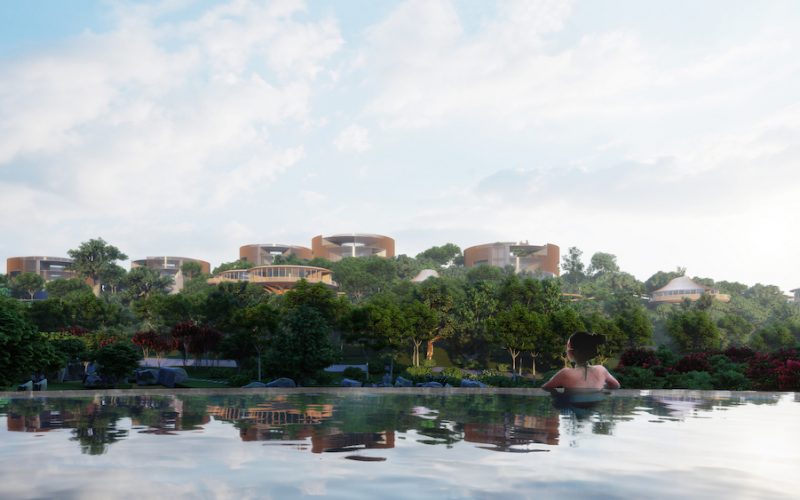 Check out our journal to discover more inspiration and find daily dose of modern and spectacular architecture designs. Do not forget to follow Hommés Studio on Pinterest to stay on top of our architectural moodboard.

Photos: courtesy of WAY studio