If you're looking for high-end entryway design ideas, you'll love this article. Here are 9 tips for a modern and joyful entryway.
Whenever you enter someone's home, you make a quick stop in the entryway. A time compass for a door to be open, dropping off shoes, or lying the jacket in the coathanger. A good entryway seduces you and starts to narrate the tales of the home's interior design project and style. Therefore, entryways are the perfect place to establish welcoming vibes in your home.

Whether it is a big foyer or a small space, this area is the first room anyone will see. For this reason, it is deserving of good design and styling.
CREATE VIBRANCY WITH A ROUND ENTRYWAY TABLE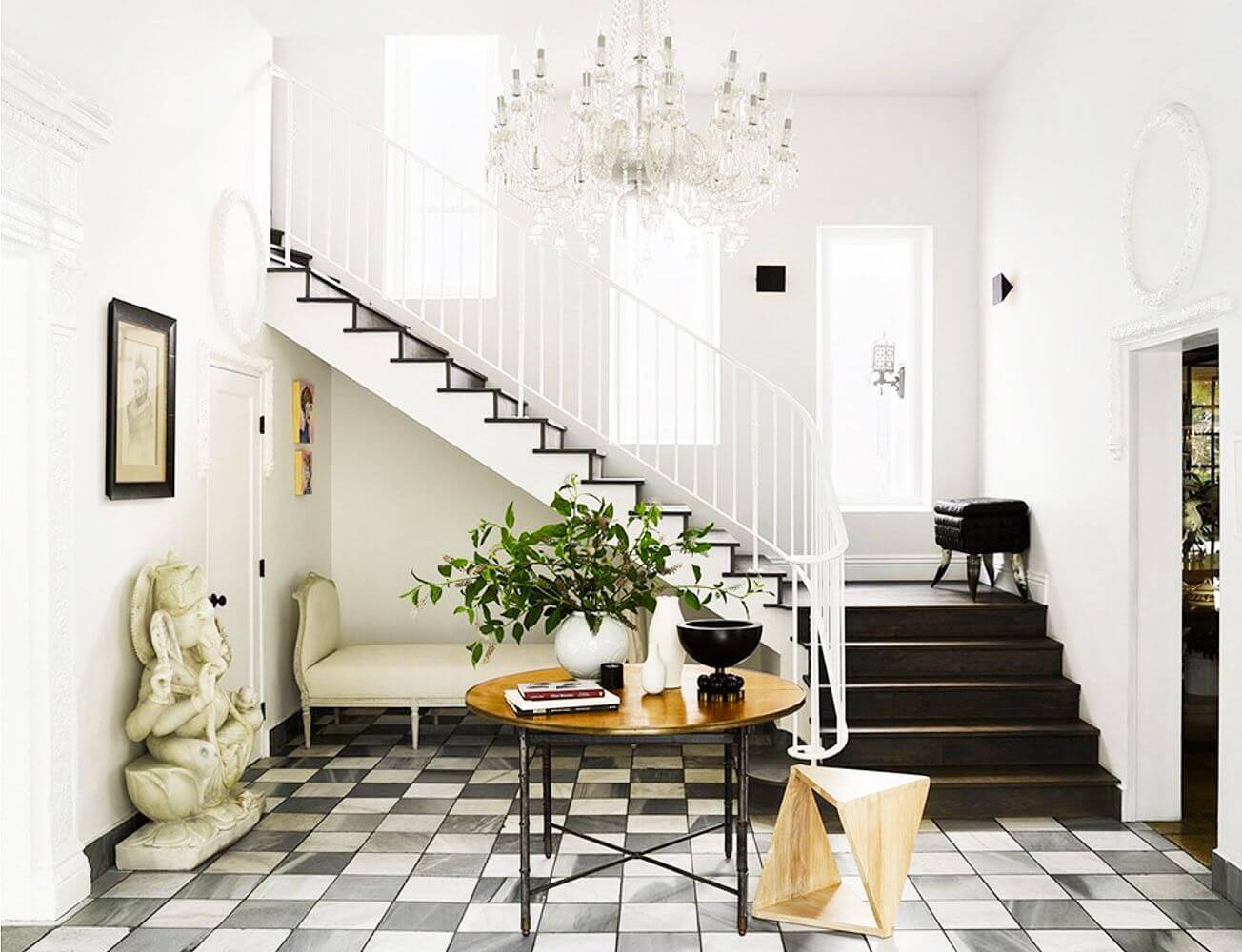 Placing a round entryway table in the entrance hall is an idea that not anyone can pursue – simply because it requires a lot of space. However, if your entryway design project is a linking point between several rooms in the house, don't hesitate – pick a nice round dining table, add vases of flowers, and finish the styling with a set of stools and a contemporary artwork.
OUTLINE THE SPACE USING A RUG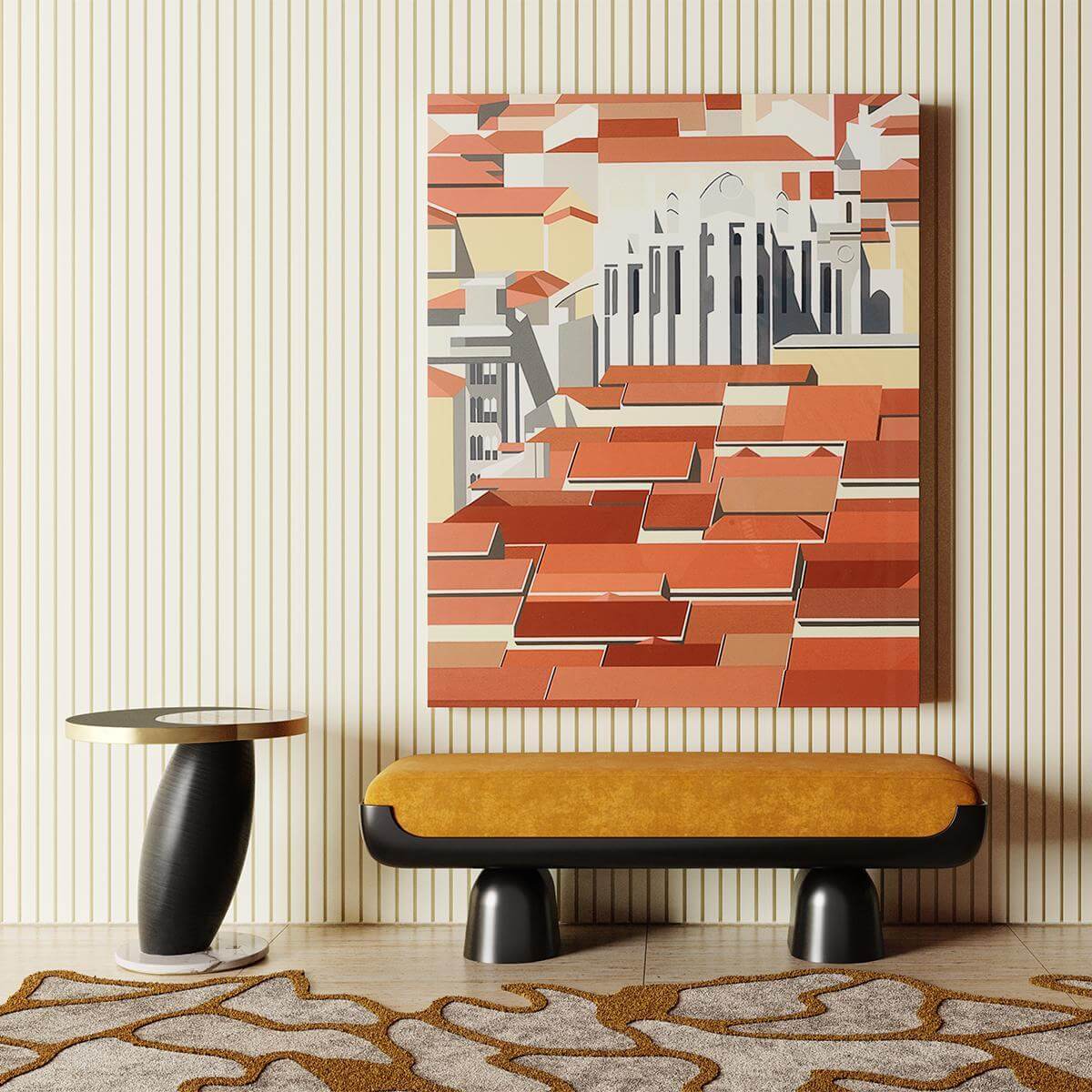 In wide spaces, you can delimitate the area with a modern entryway rug. It will unify a multitude of elements from your entryway design.
USE EVERY INCH AVAILABLE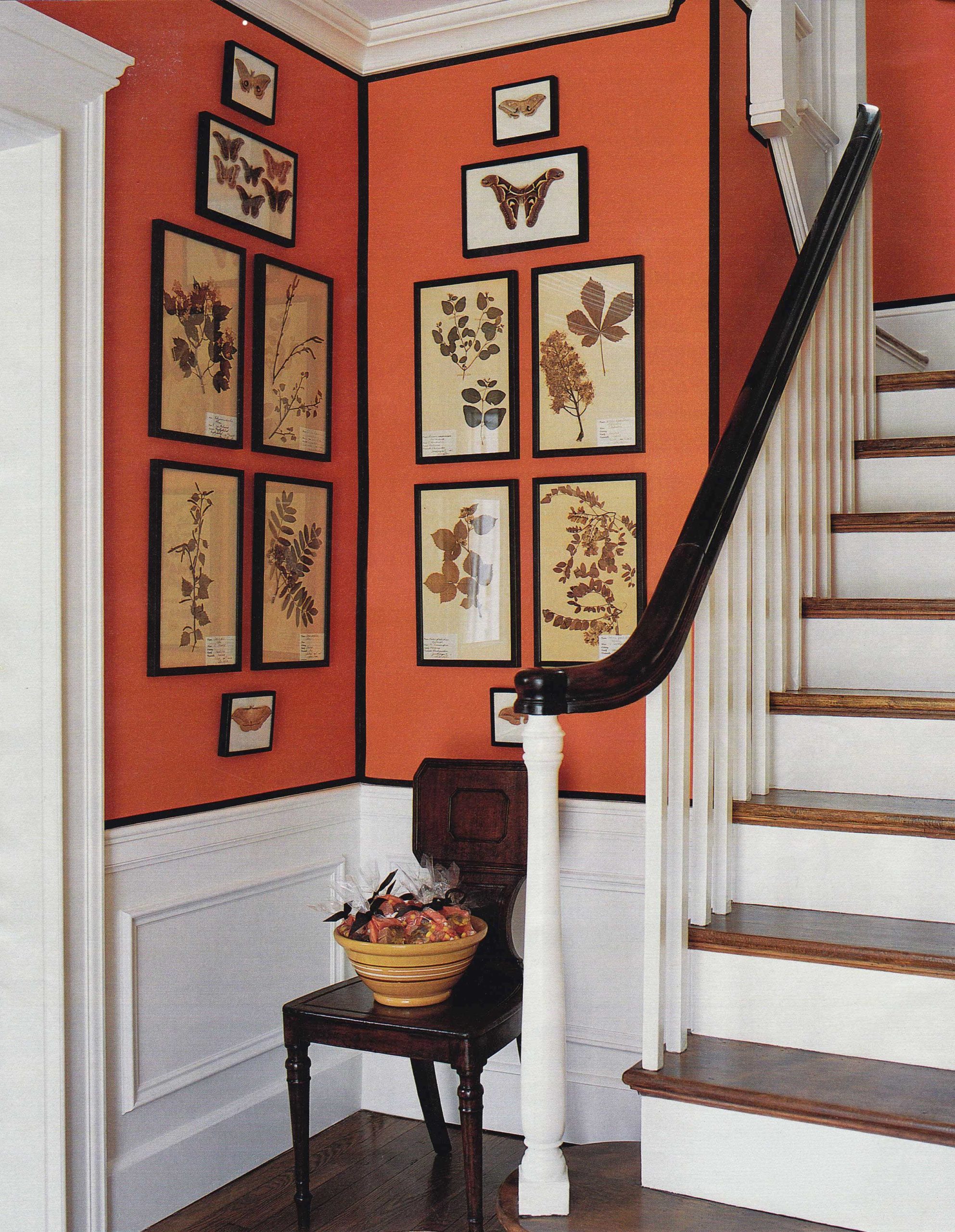 You don't need much space to bring together a joyful entryway. If there's only a nook that you can decorate, then go for it. Think vertically instead of horizontally. A small side table or chair, followed by plants and floor-to-ceiling art pieces will make an impression.
STYLISH WALL LAMPS TO LIGHT UP THE WAY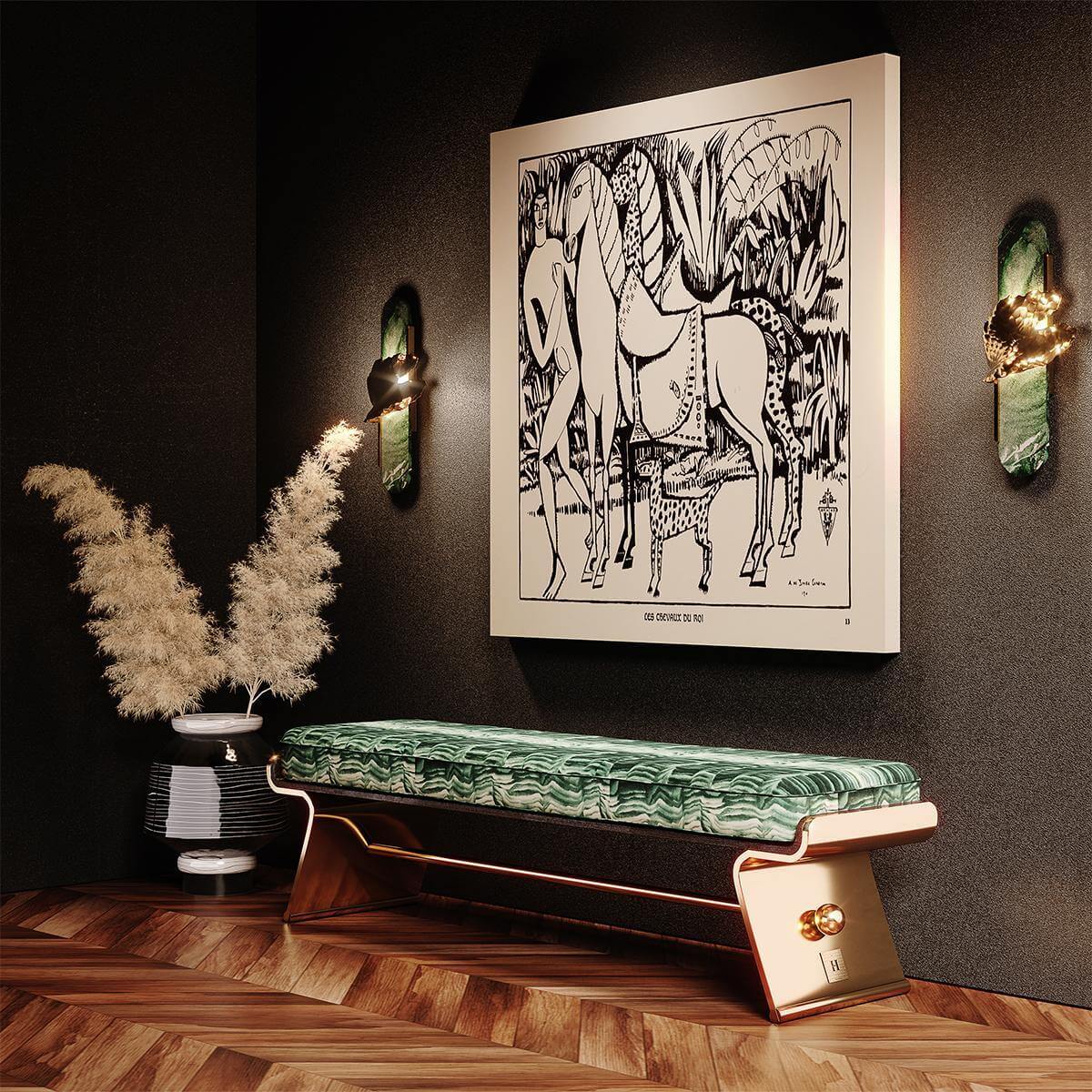 Add sconces or wall lamps to a narrow entryway. Don't be shy when choosing the lighting fixtures – go for statement lamps since they will decor the entryway as much as illuminate it. Choose low-intensity light with a saturated hue as well. It will add glow you your entryway design while makes a home feel a safe haven as soon as you get into it.
FUNCTIONAL ENTRYWAY DESIGN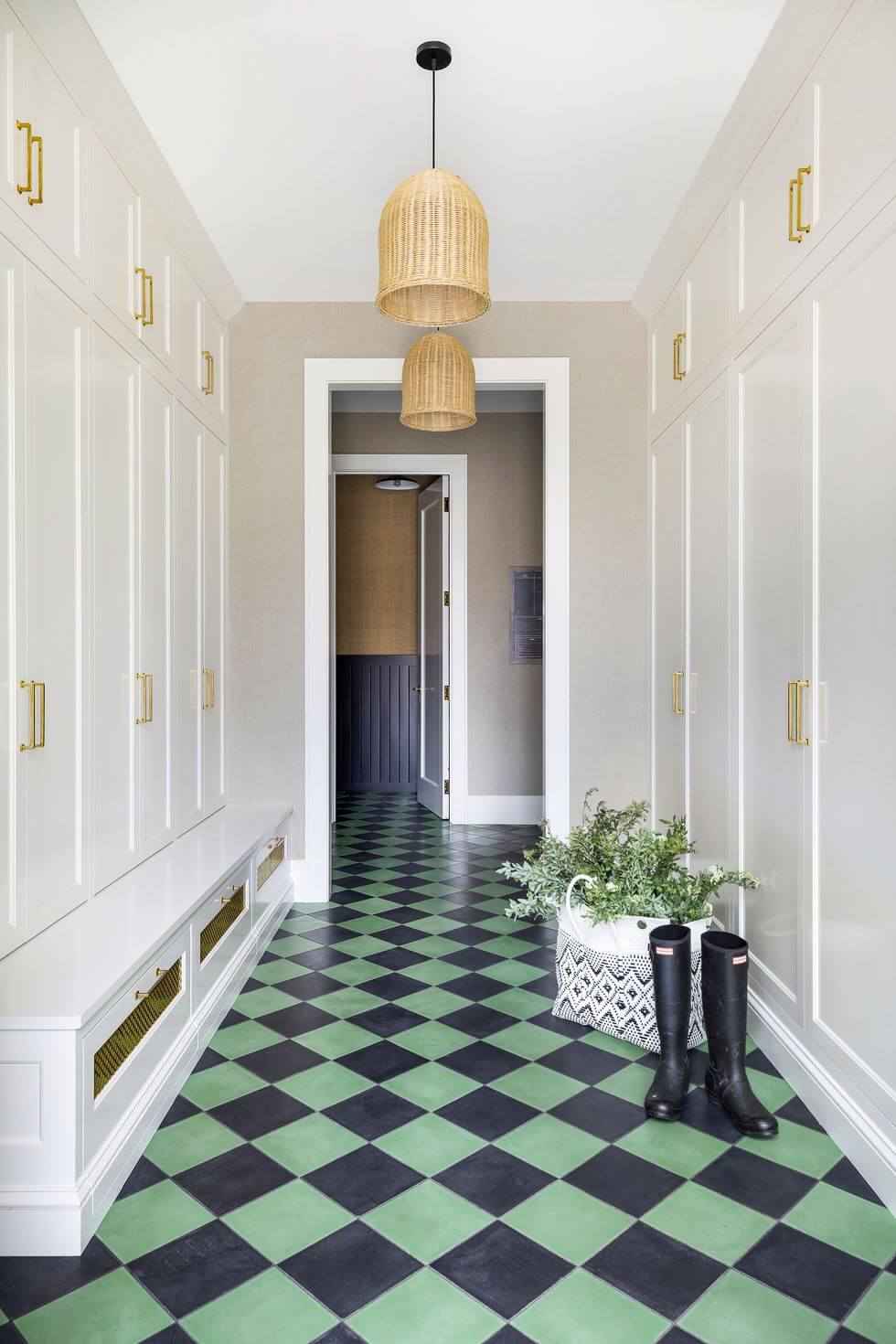 For organization nerds, every room can be a storage room. This is particularly useful for big families. Custom-made furniture can answer the house owners' needs and, at the same time, perfectly fit the home interior designs style.
LESS IS NOT A BORE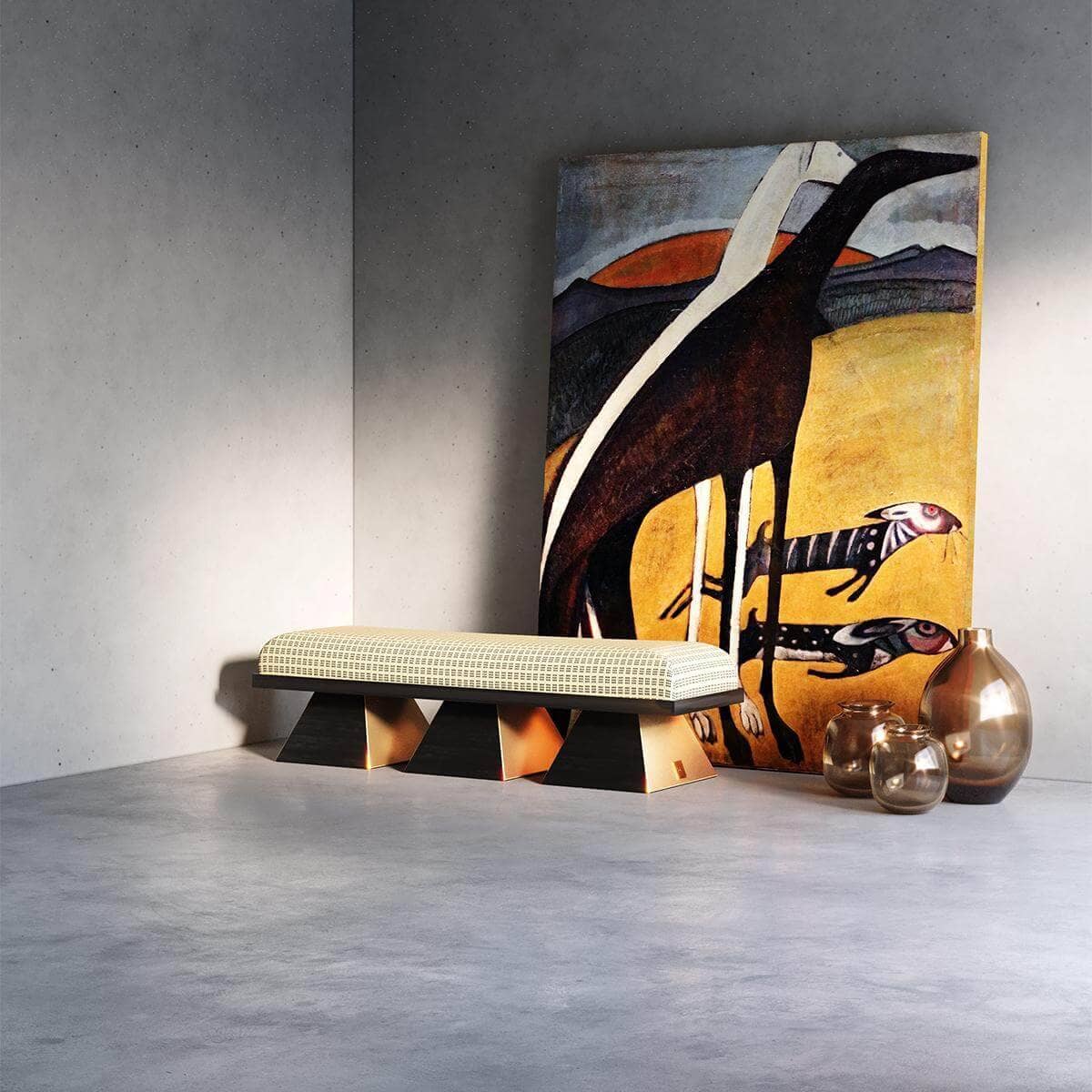 Many times, less is more. A minimalist entryway can be memorable. Combine an eye-catching bench or console table with a bold art piece, namely a painting, a sculpture, or an installation. Two merged elements will result in an unforgettable entryway design.
CREATE AS TEXTURE AS POSSIBLE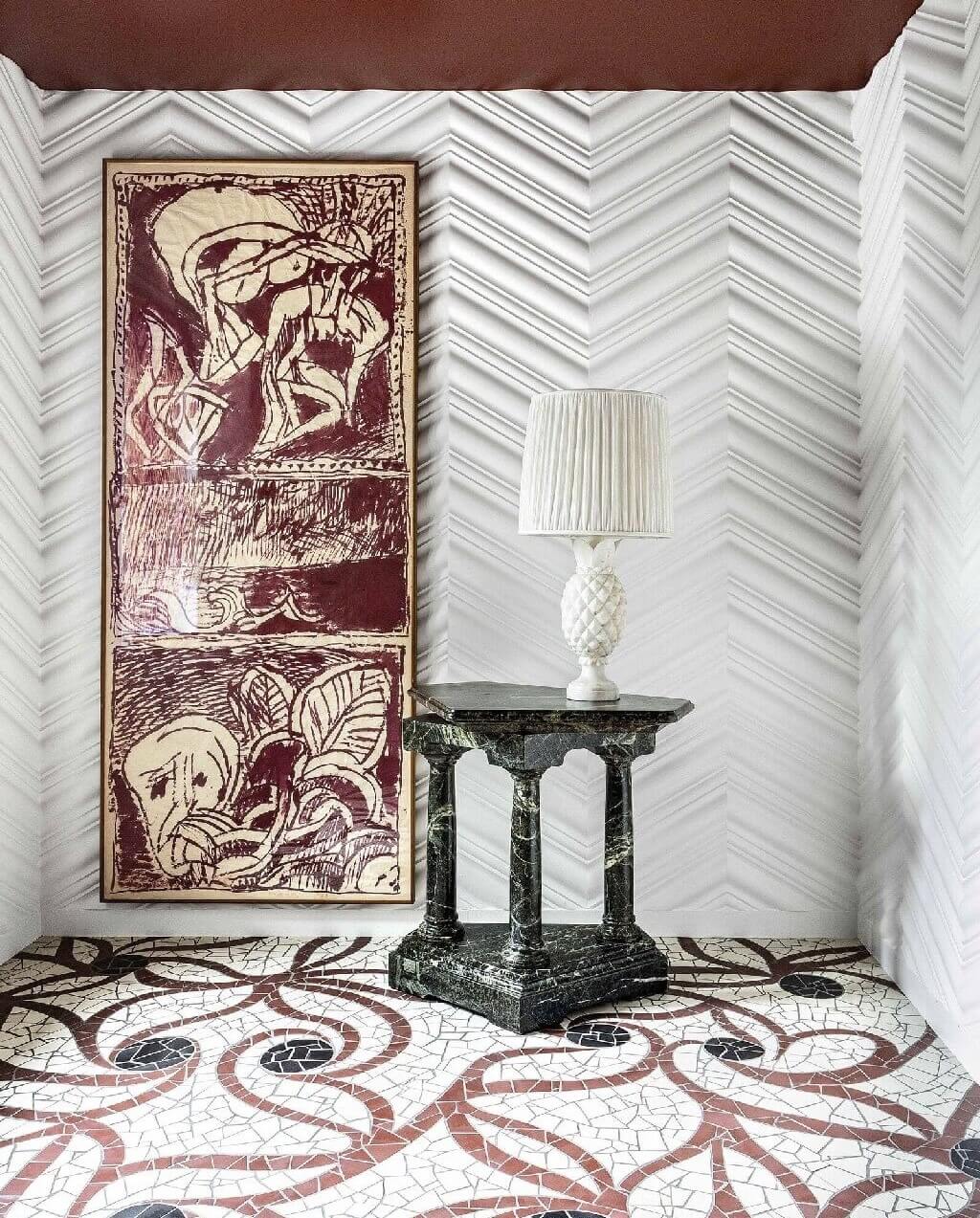 If less is not a bore, creating visual vibrancy is never enough. Try an entryway design with little furniture but highly rich in color, patterns, and texture.
HANG A MIRROR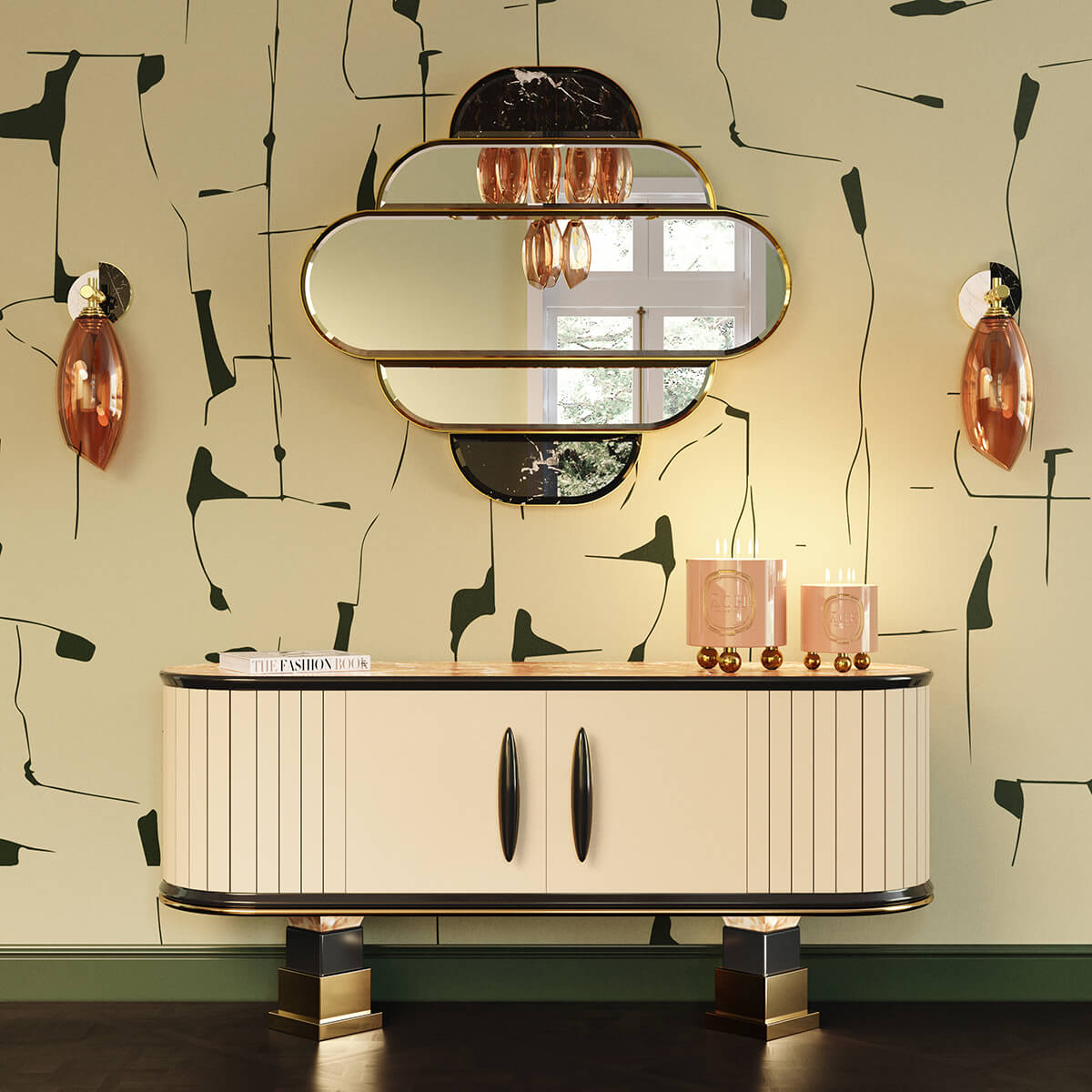 Hanging a mirror is always a good idea. Following the front-door-first impression, a mirror is a must-have item on a Feng Shui entryway decor. It will reflect back all the bad vibes and assure that a home is a place where guests feel not only welcome but as ease as well.
Depending on the foyer's dimension, the size of the mirror may vary. For instance, for an airy entryway, choose a large mirror. However, if the foyer is spacious, combine a mirror with other decorative objects, such as scented candles, cocktail books, and potted plants.
HIGHLIGHT AN ARTWORK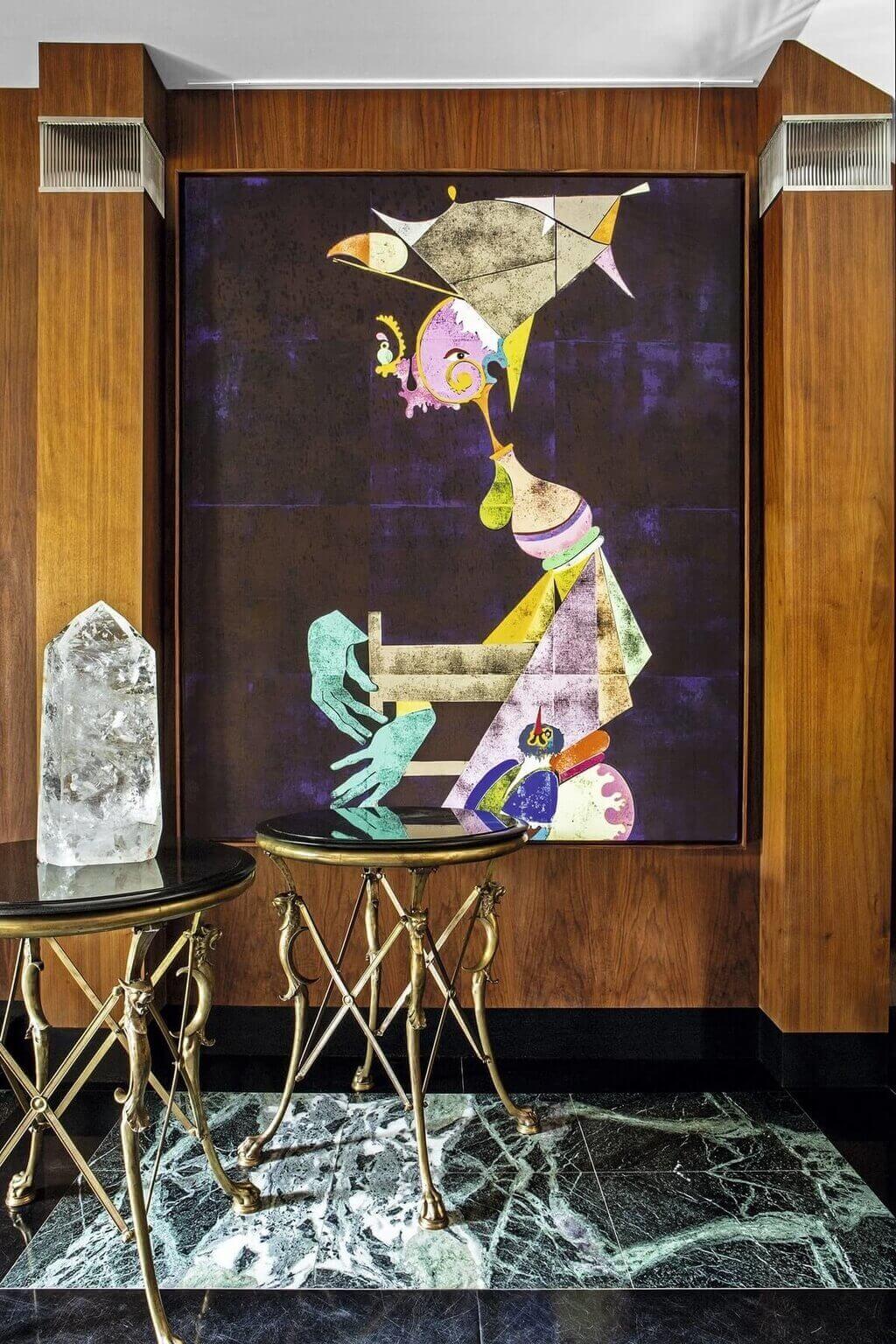 An interesting painting instantly compels the attention of guests, cheering them up. Accompanied by an interesting side table or a floor lamp, those three ingredients cook up a well-appointed entryway design.
Download the Hommés Studio catalog and discover furniture, lighting, and home accessories to design a modern and sculptural interior.
Pay a visit to ACH Collection website as well and discover high-end homeware and pet accessories for a wholesome modern lifestyle.