Victoria-Maria designs a lightful and airy home in the heart of Europe, Brussels. A dark and dull house turns into a light and bright home. The German-born creative living in Belgium made Titan Mirror by Hommés Studio the focal point of the new heart of any home – the kitchen.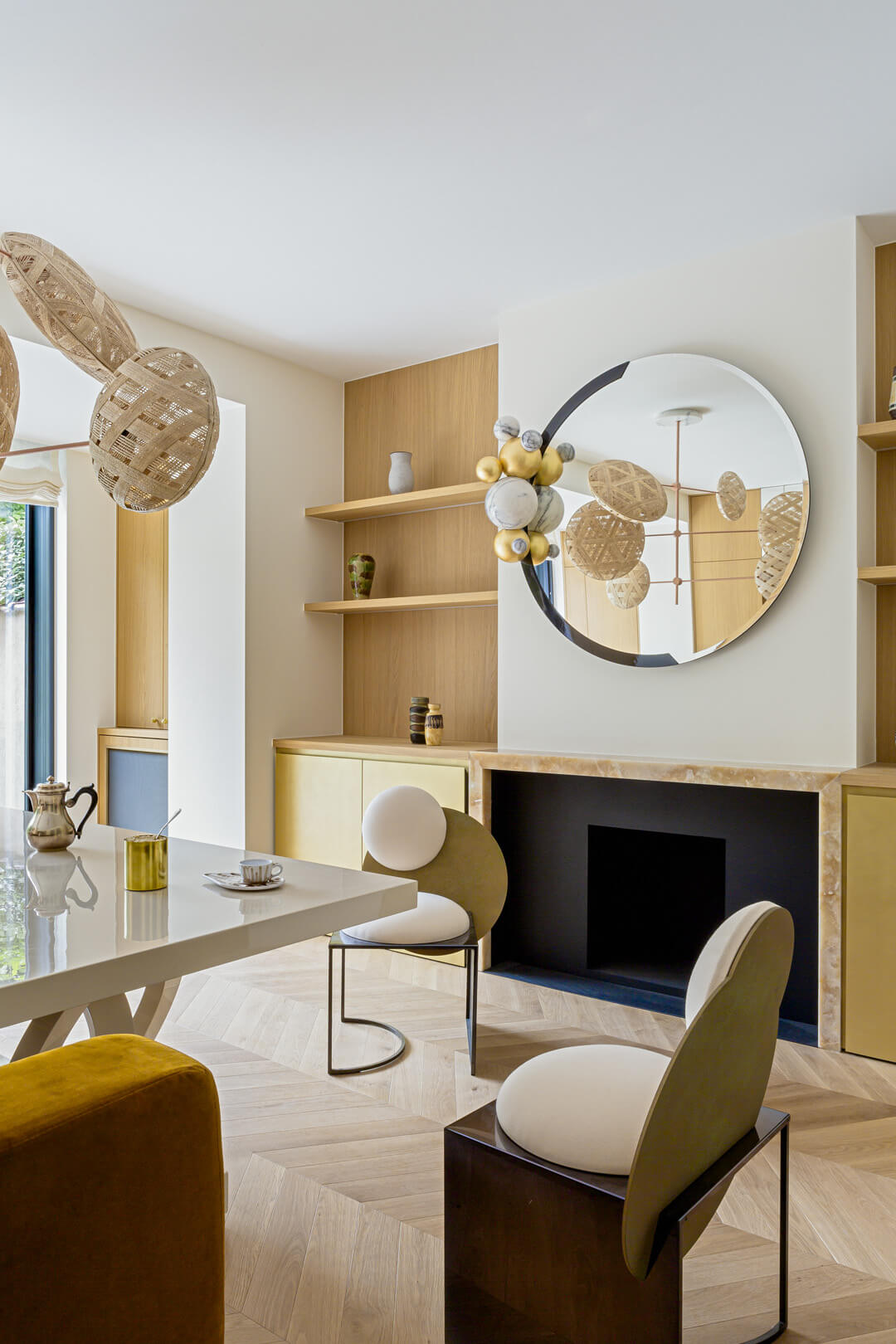 VICTORIA-MARIA GEYER
Victoria-Maria is a German-born interior architect and designer based in Brussels. The creative has been extensively featured and praised by international publications.
Passionate about art history and with a solid network of suppliers throughout the world, she caters to curious and cosmopolite clients, from complete renovation to furnishing.
Antigone is her latest interior design project, a lightful and airy home outskirts Brussels that features Titan Mirror by Hommés Studio in the kitchen. A kitchen with luxury lines and high-end materials with a breakfast nook whose sophistication feels like a conversational space.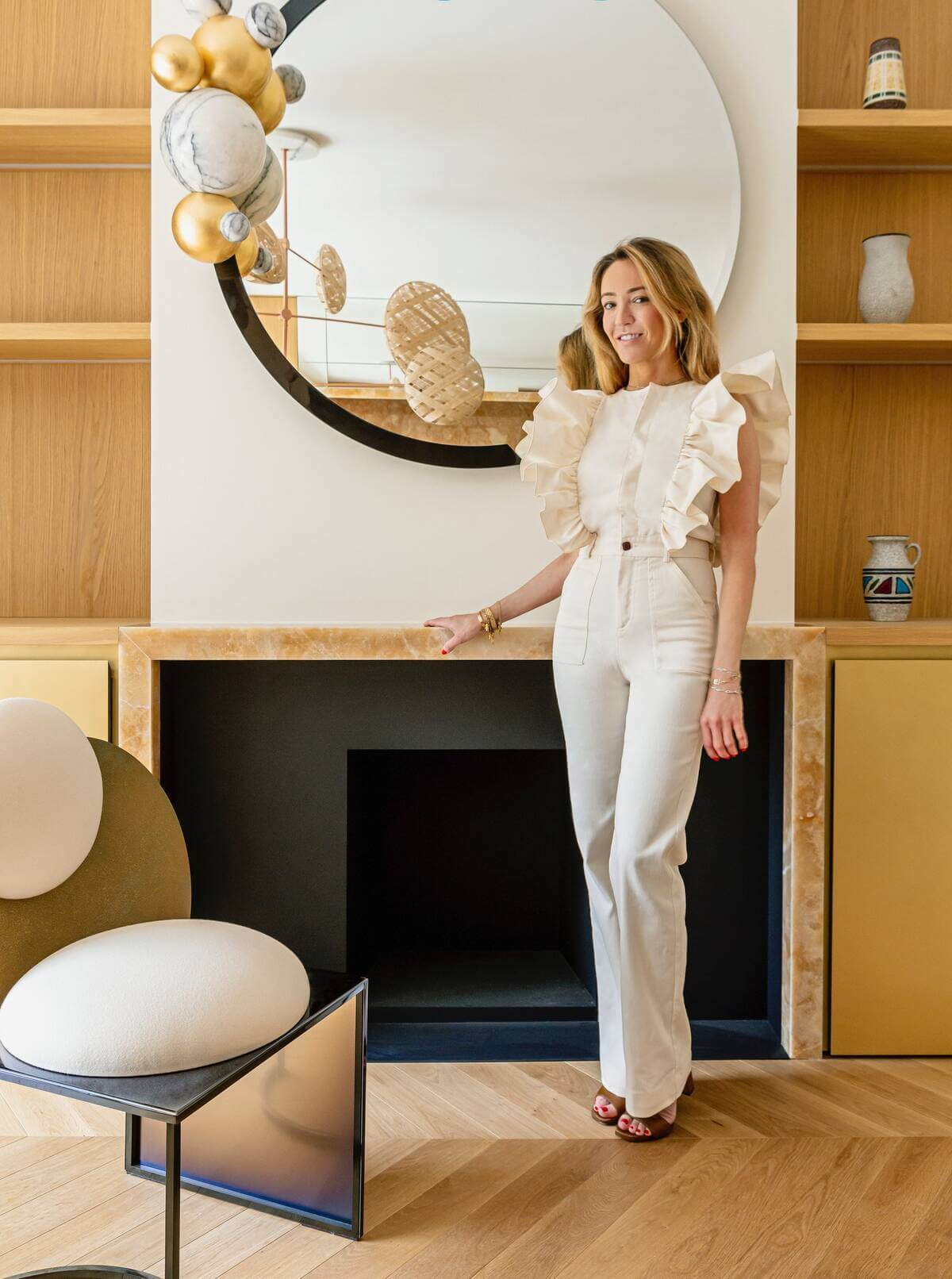 ANTIGONE, THE LIGHTFUL AND AIRY HOME IN BRUSSELS
A lightful and airy home in the heart of Europe. In Brussels, Victoria-Maria designs a villa that is the perfect balance between traditional and contemporary.
The lightful and airy home in Brussels was once a dark and dull house. Reformed during the pandemic, Victoria Maria's biggest challenge was to enlarge and illuminate the interior of the property. Many elements were demolished and the building's structure was kept to a minimum.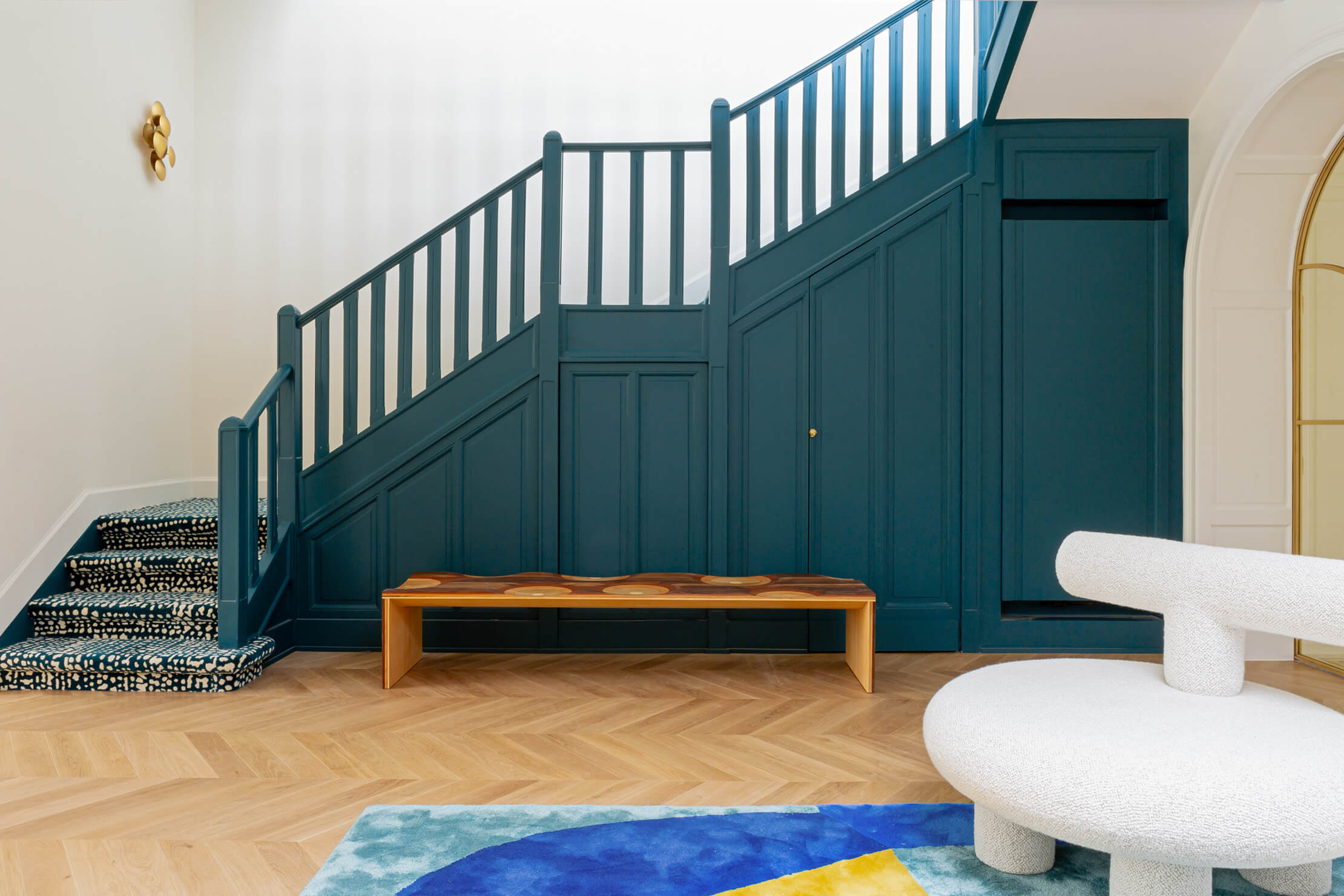 The renovation resulted in larger spaces, a broader diffusion of natural light, warm light walls, and ceilings. The interior is mainly neutrals with some colorful pigments popping, such as navy blue, light blue, and yellow.
Victoria-Maria's love for color is manifested on trendy rugs. Every room has horizontal layers of vibrant hues.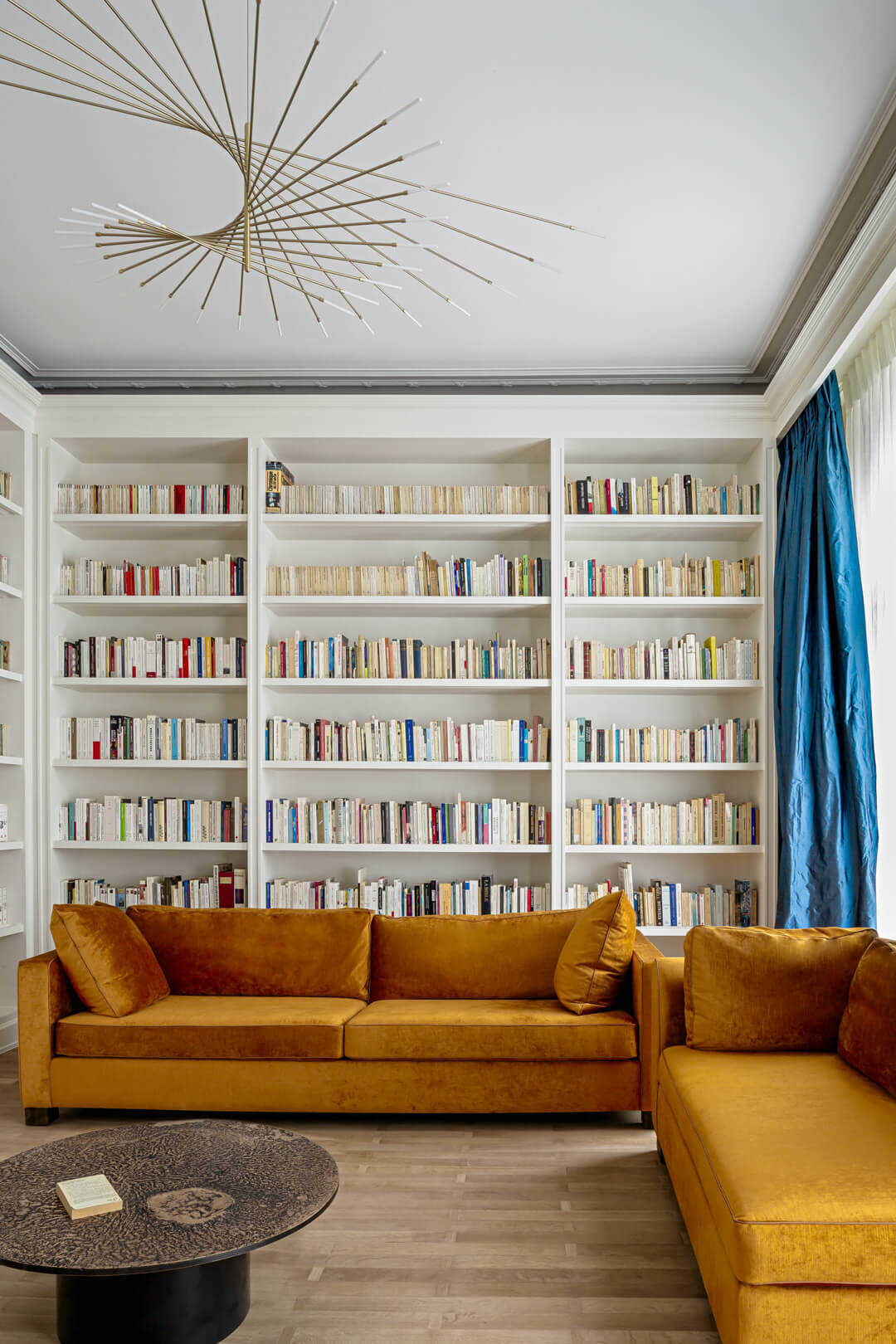 TITAN MIRROR, THE FOCAL POINT OF THE KITCHEN
The kitchen is a continuous manifestation of the balance between contemporary lines and traditional features full of modern furniture and sophisticated fixtures. Victoria-Maria designs a kitchen that doesn't look or feel like a kitchen, with custom-made wood cabinetry, a mesmerizing onyx countertop, velvet mustard-yellow seating, and the Titan Mirror by Hommés Studio.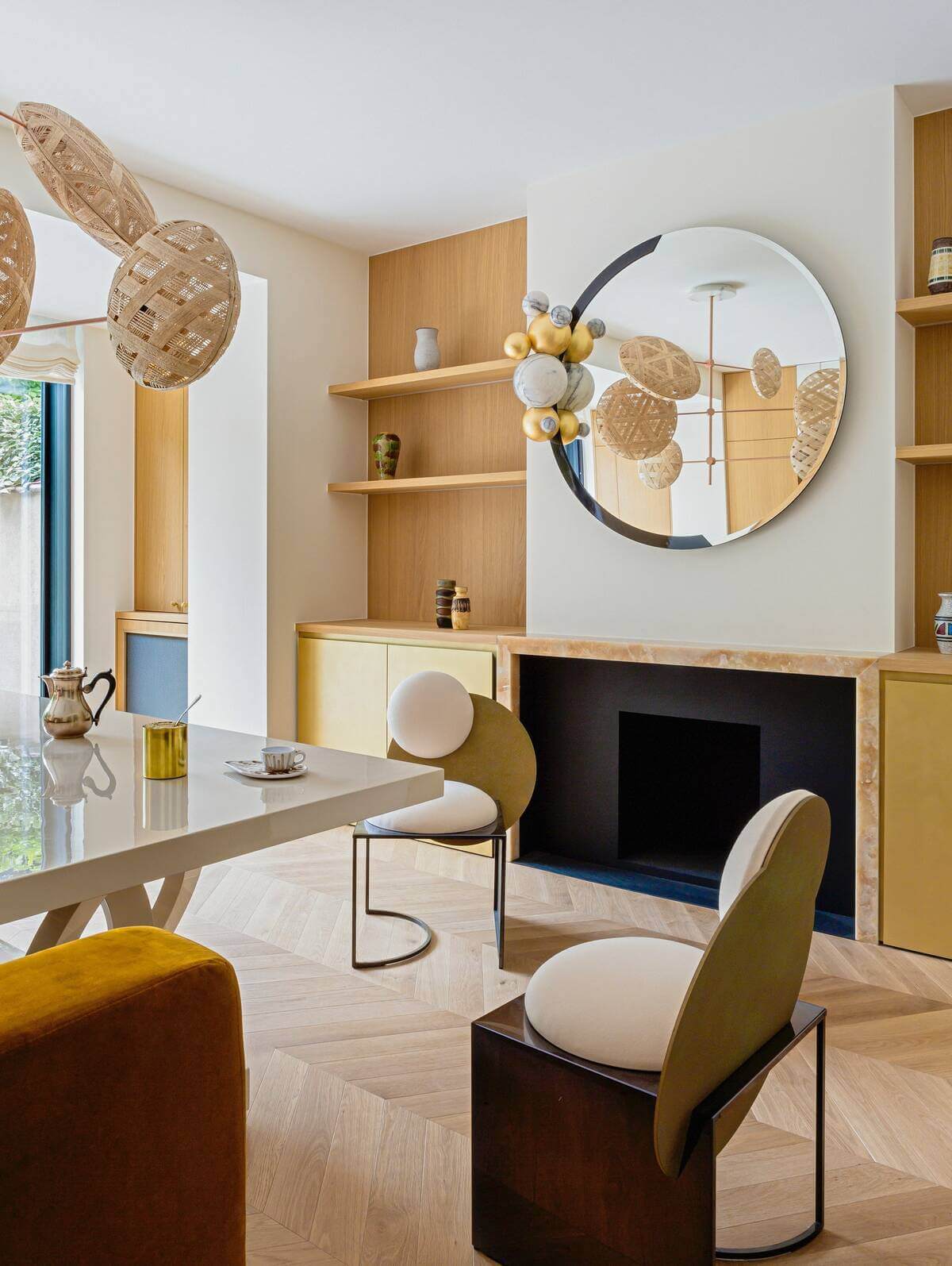 TITAN MIRROR BY HOMMÉS STUDIO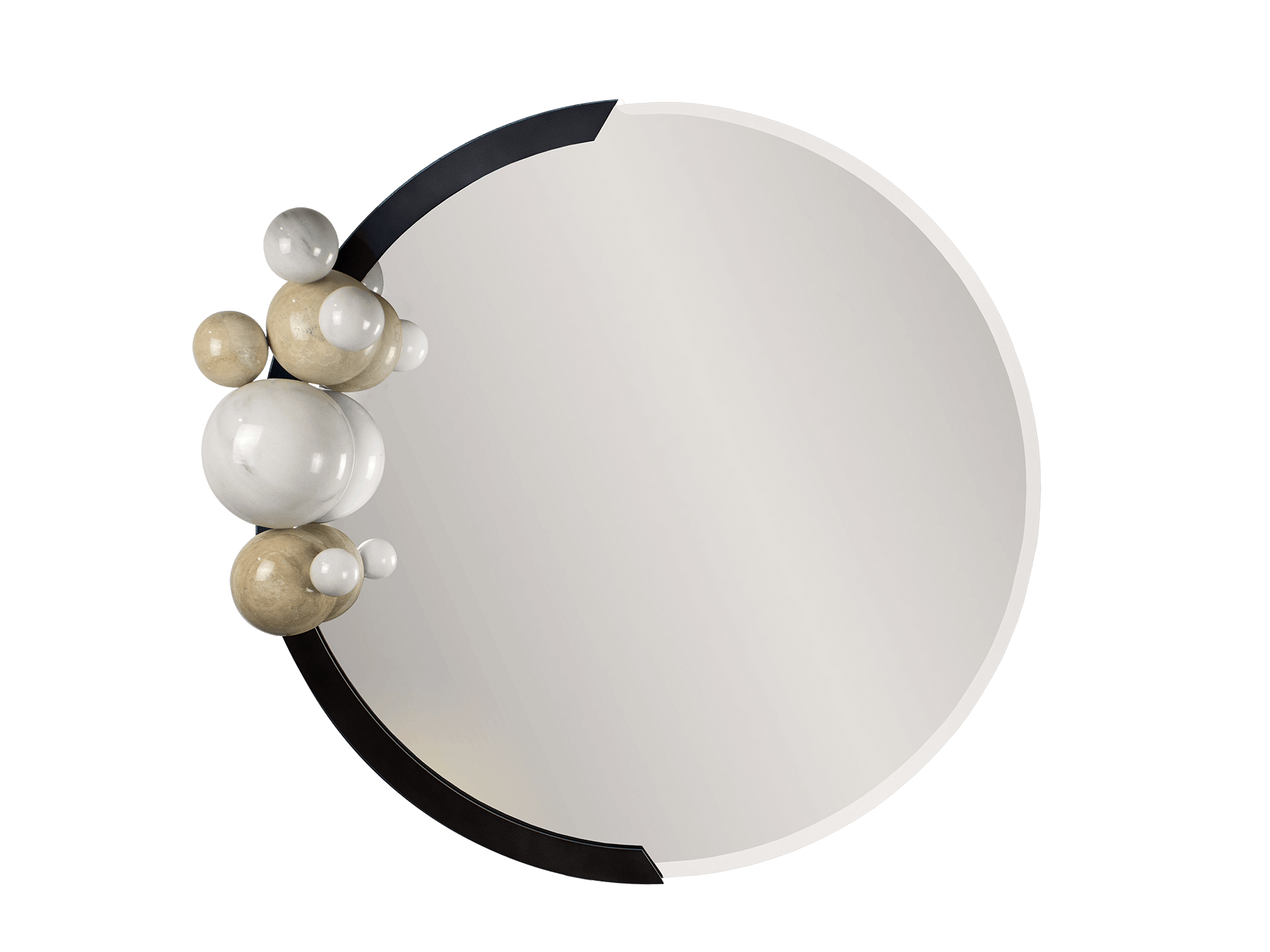 Since you have come this far, we kindly invite you to download the Hommés Studio's Catalog and discover furniture, lighting, and home accessories to design an iconic home.
Pay a visit to ACH Collection website as well and discover high-end homeware and pet accessories for a wholesome modern lifestyle.

Source AD Spain
Photography: Belén Imaz