Greg Natale is most likely the most famous interior designer in Australia. The multi-award-winning interior designer has become known for his skillful use of pattern and color and his bold application to create tailored, glamorous, and sophisticated spaces.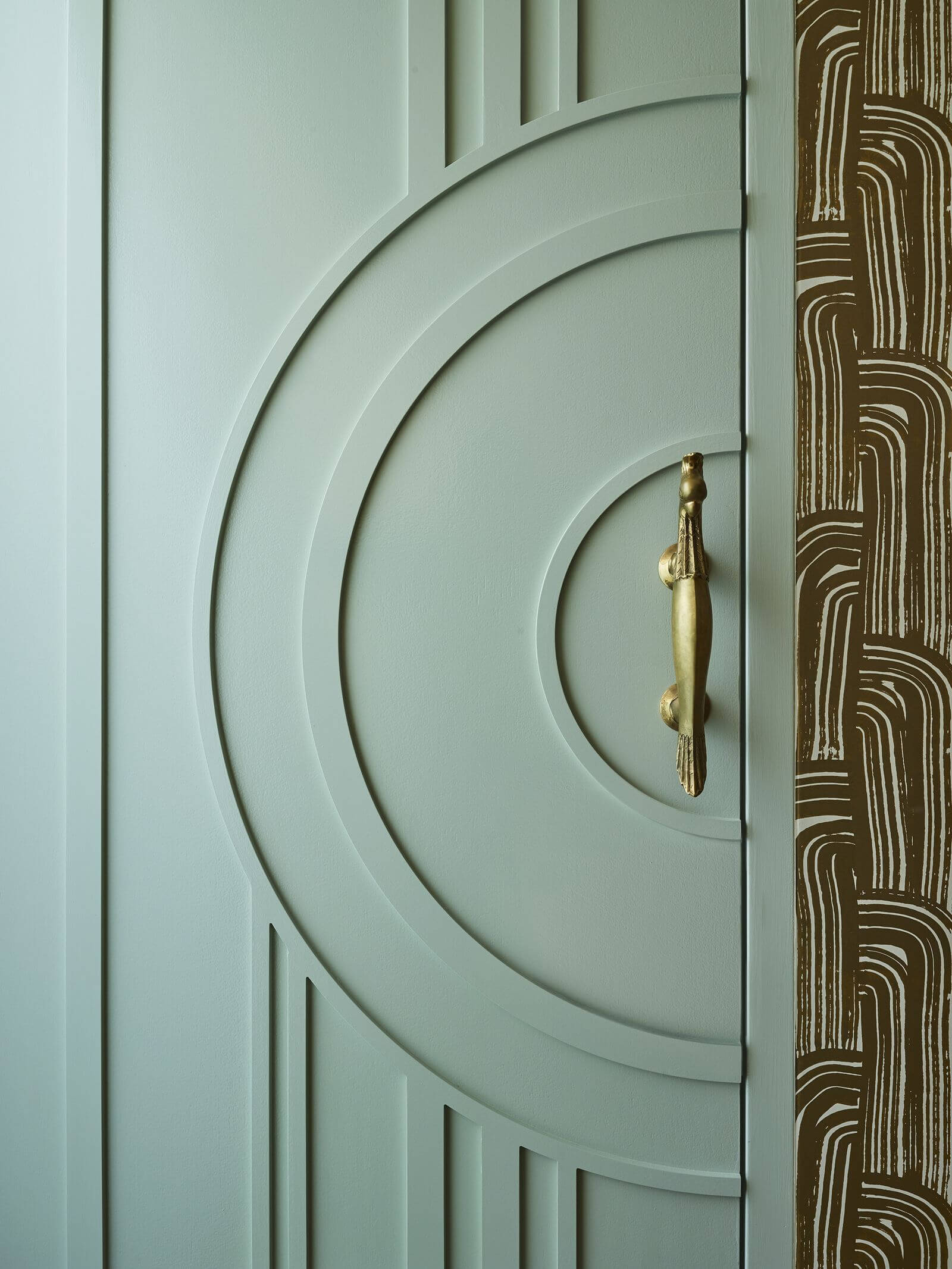 His passion for patterns, lines, and colors pulls him into creating various rugs, carpets, wallpapers, tiles, homeware, and furniture.
Since its launch in 2001, Greg Natale Design has built its architecture and interior design expertise. Nevertheless, he creates stunning, stylish, and unforgettable spaces.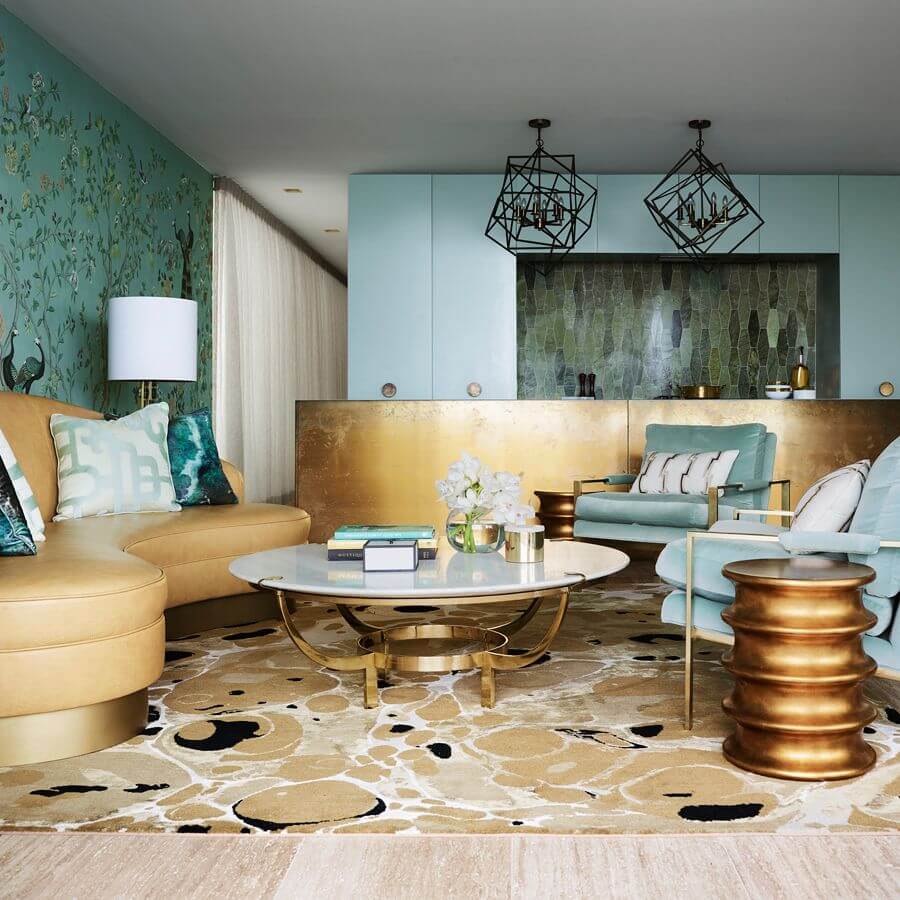 The apartment, designed by architect Ian Moore and the interior designer Greg Natale, is famous for combining contemporary pieces with vintage.
Moreover, this is a four-room project located in Sydney. Natale uses graphics and patterns to decorate each room and fill it with color and glamour.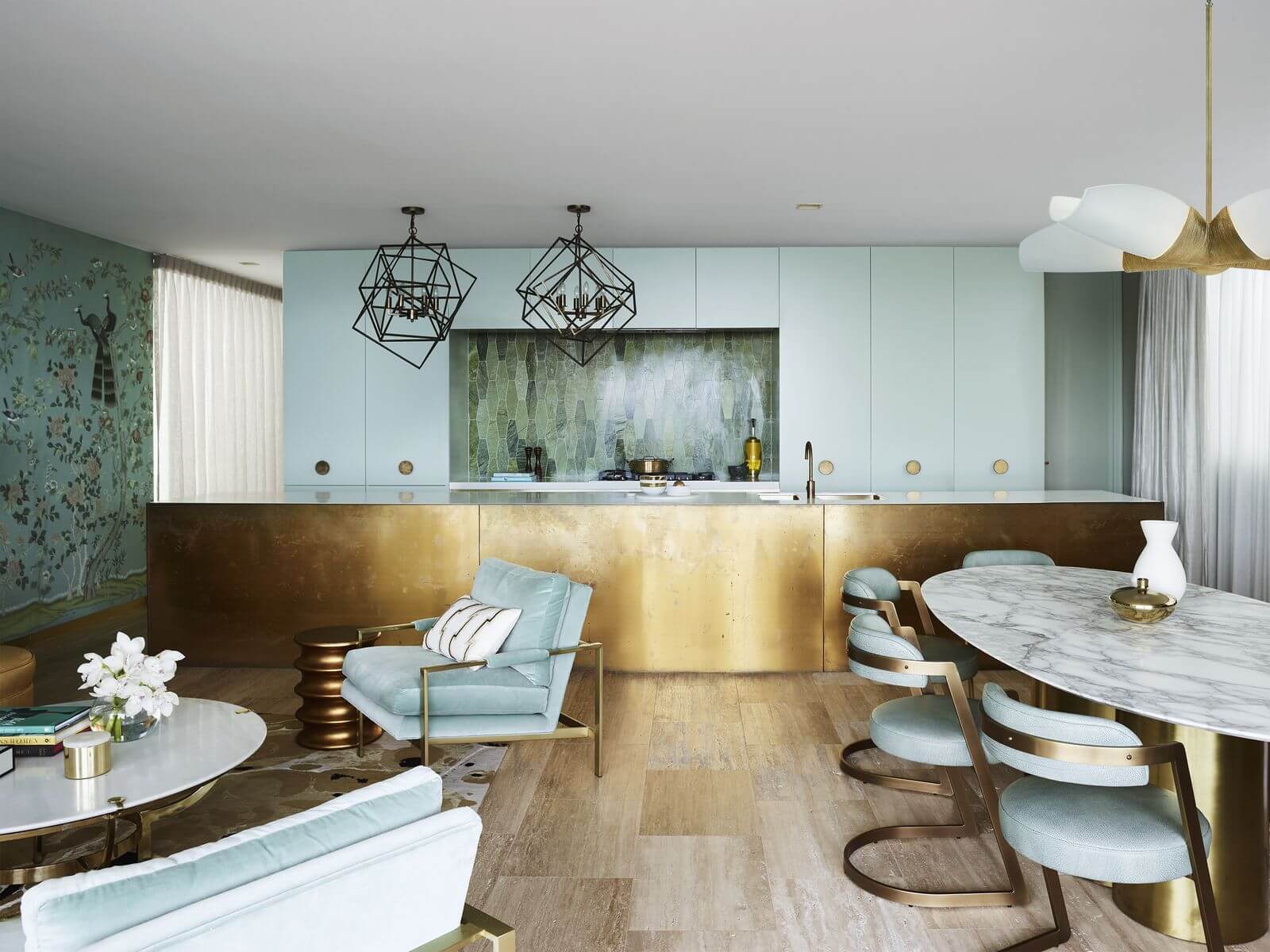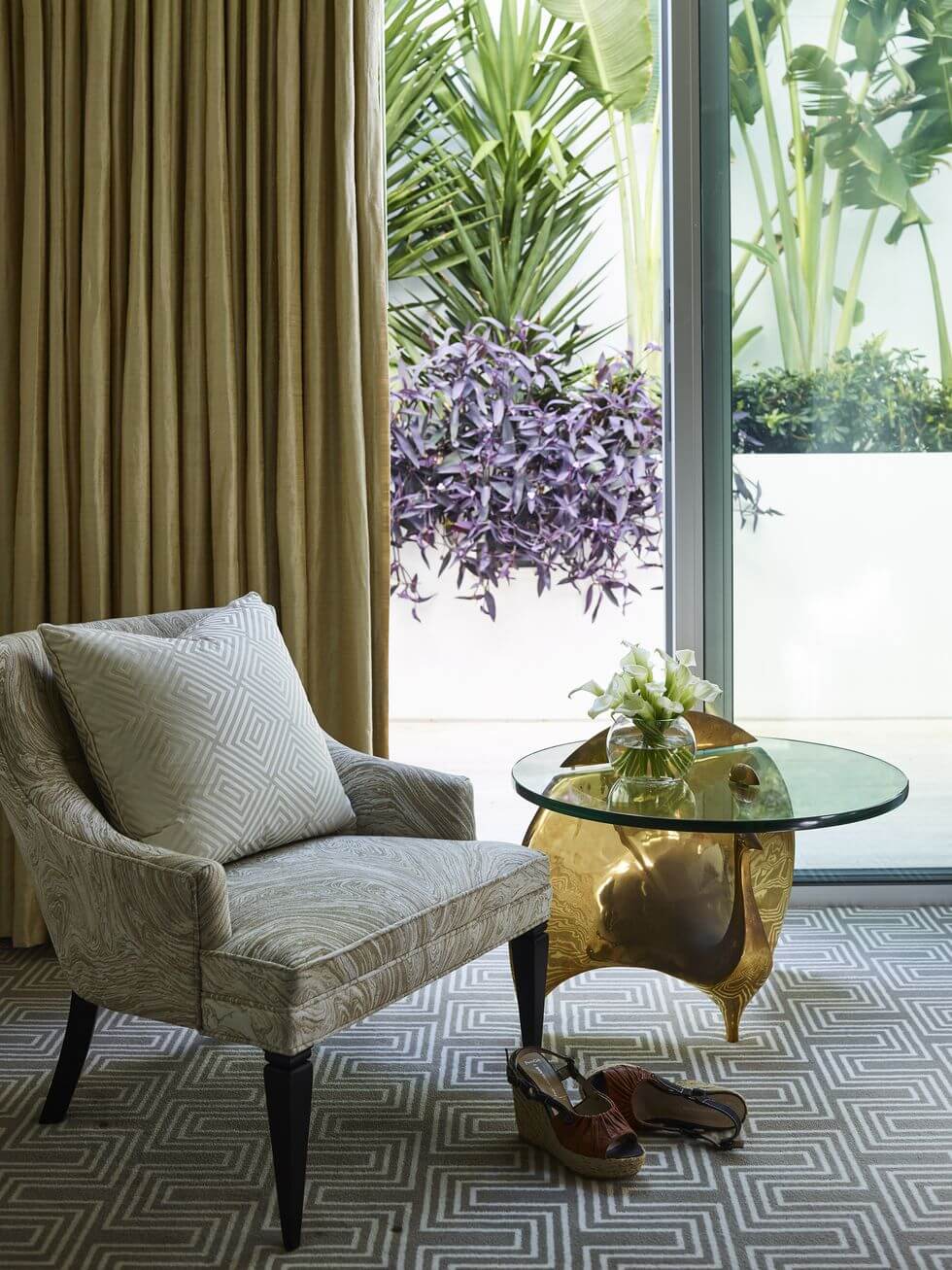 The flat is full of coastline essence and is reflected in the sea's greenish tones. Therefore, some surfing details decorate the lounge.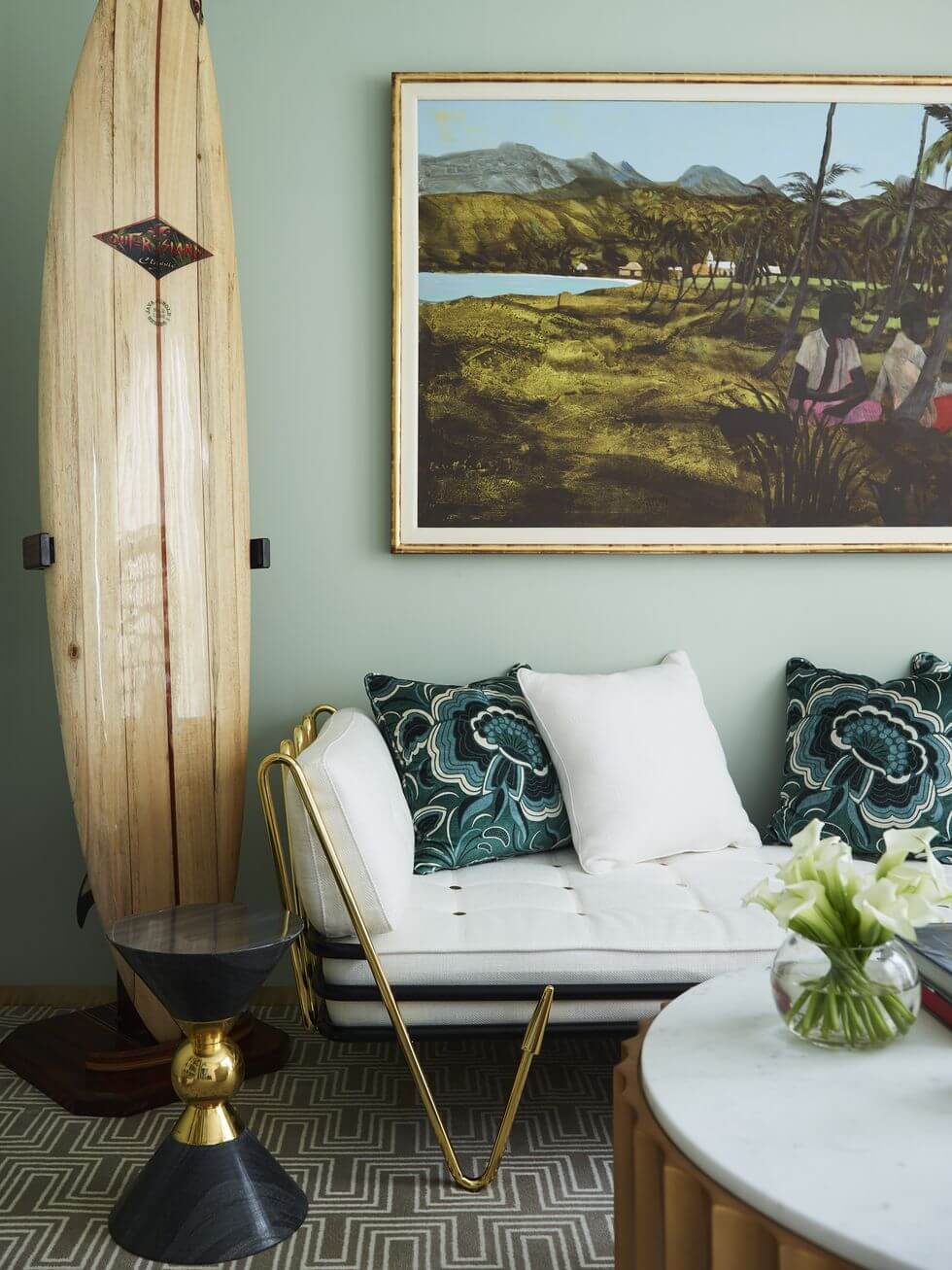 The client was keen to move away stylistically from the existing white minimalist interior. She wants to style with vivid greens in an island-themed painting that now hangs in the sitting room.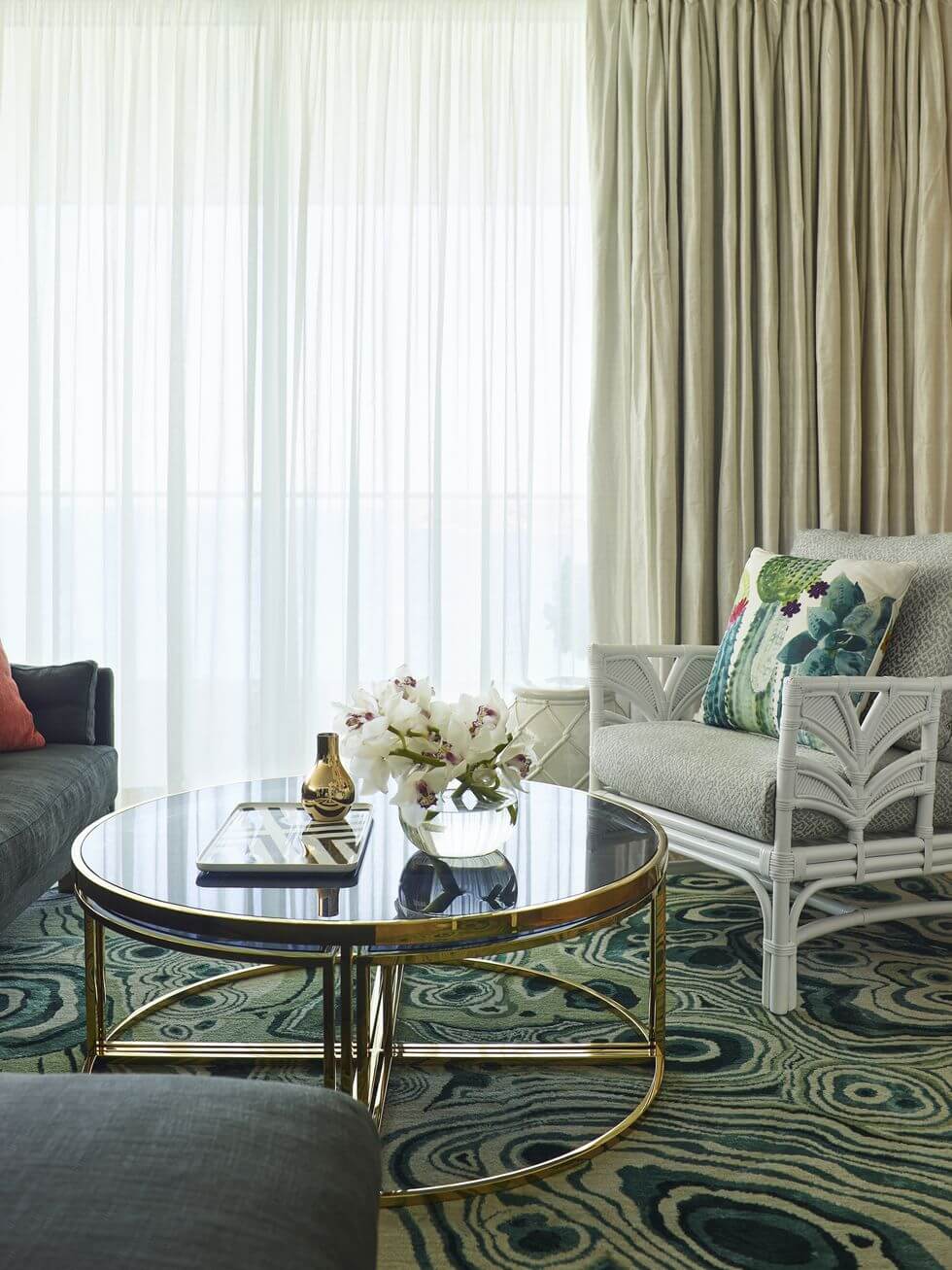 Additionally, green and gold were the starting point for an interior in the Sydney coast's purest style.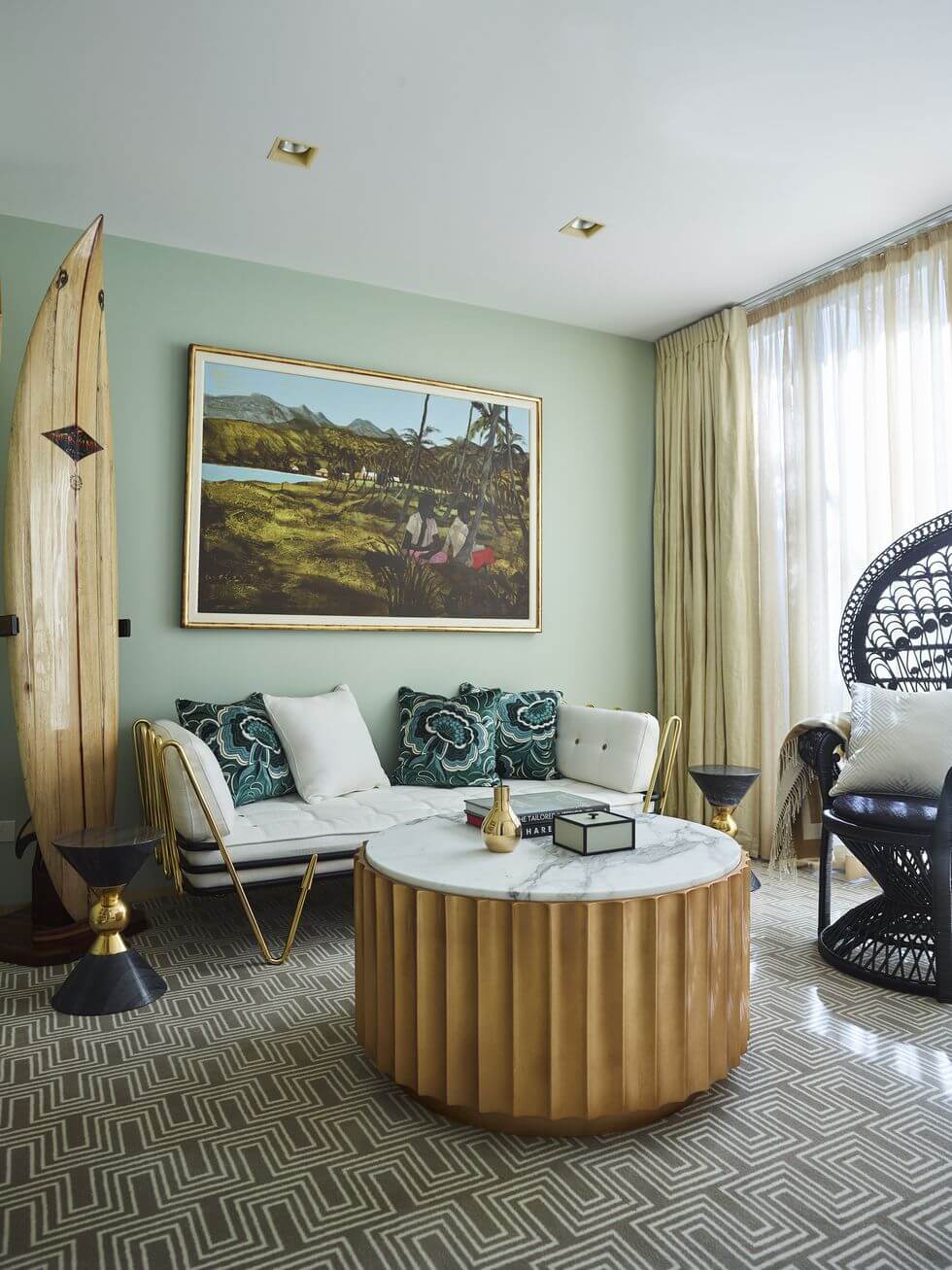 In the dining room, the table is composed of a vintage bronze base and a custom marble top. Moreover, the chairs, in green leather and bronze, are by Kelly Wearstler.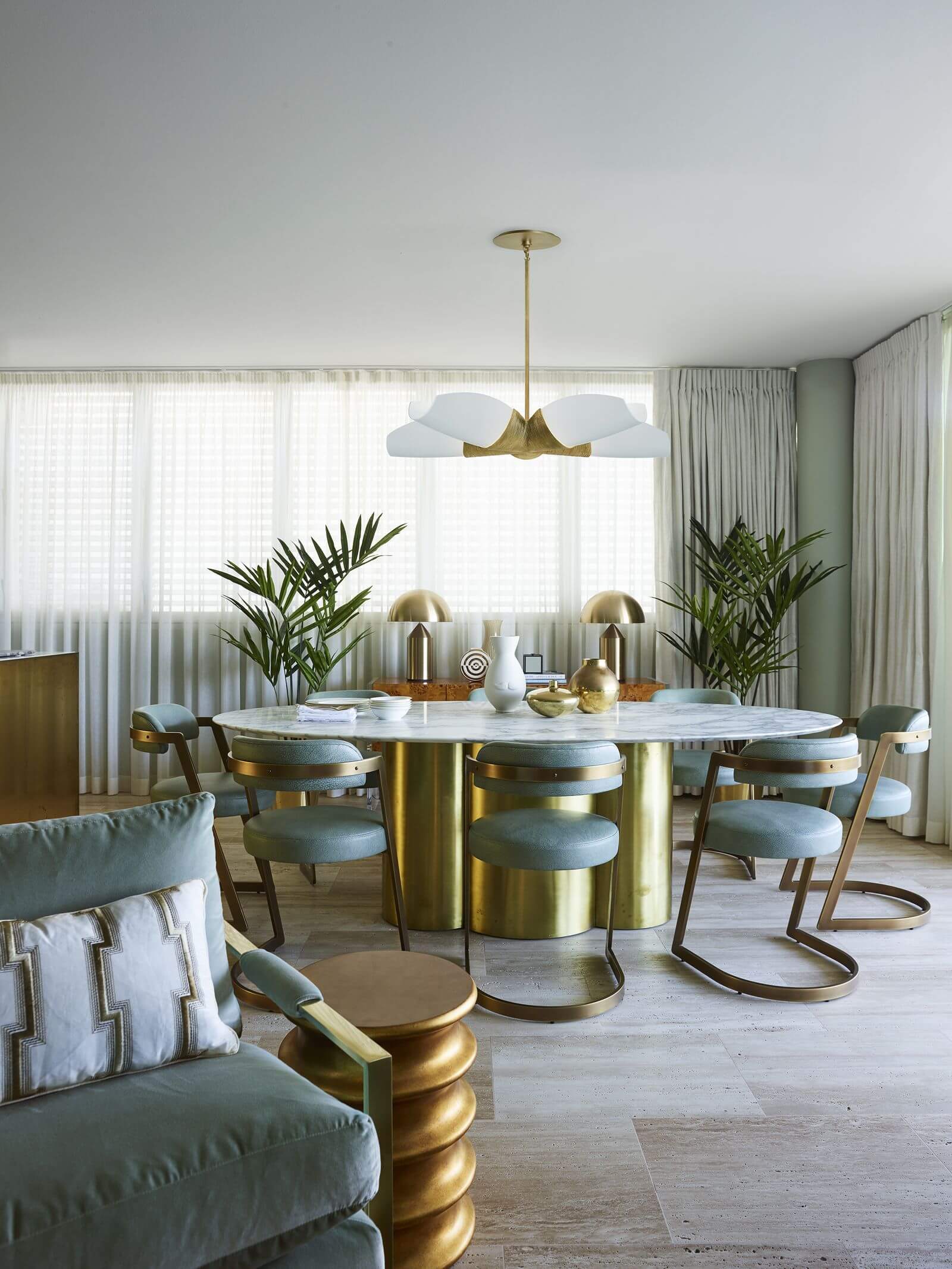 Patterns and graphics are present throughout the flat. Patterns that fill everything, that mix, and camouflage. From the kitchen of green tiles to the lines of a carpet, fabrics, fronts of wardrobes, or wall coverings.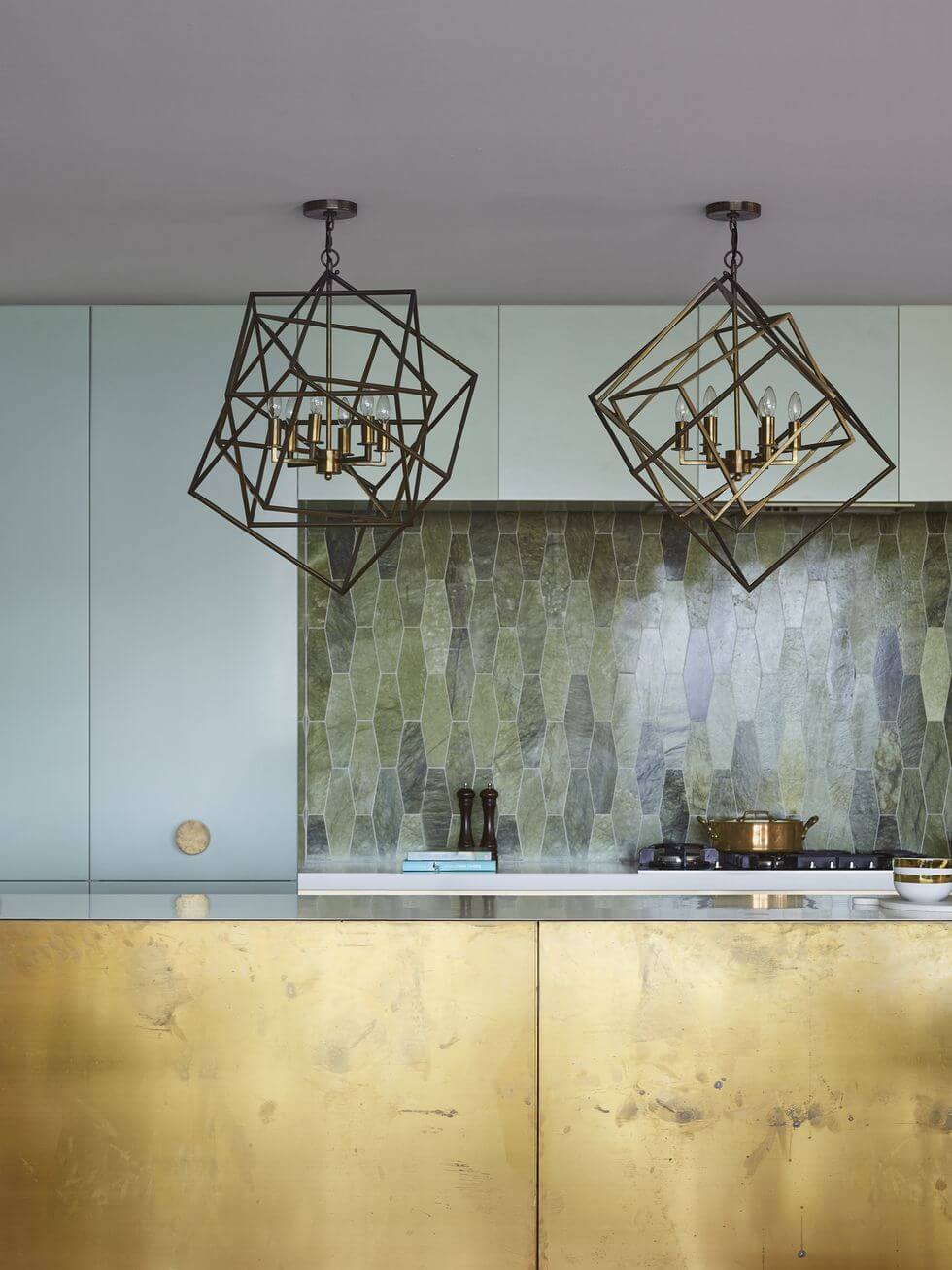 The walls exhibit a light green tone, inspired by the sea's foam, either through paint, tile, or wallpaper.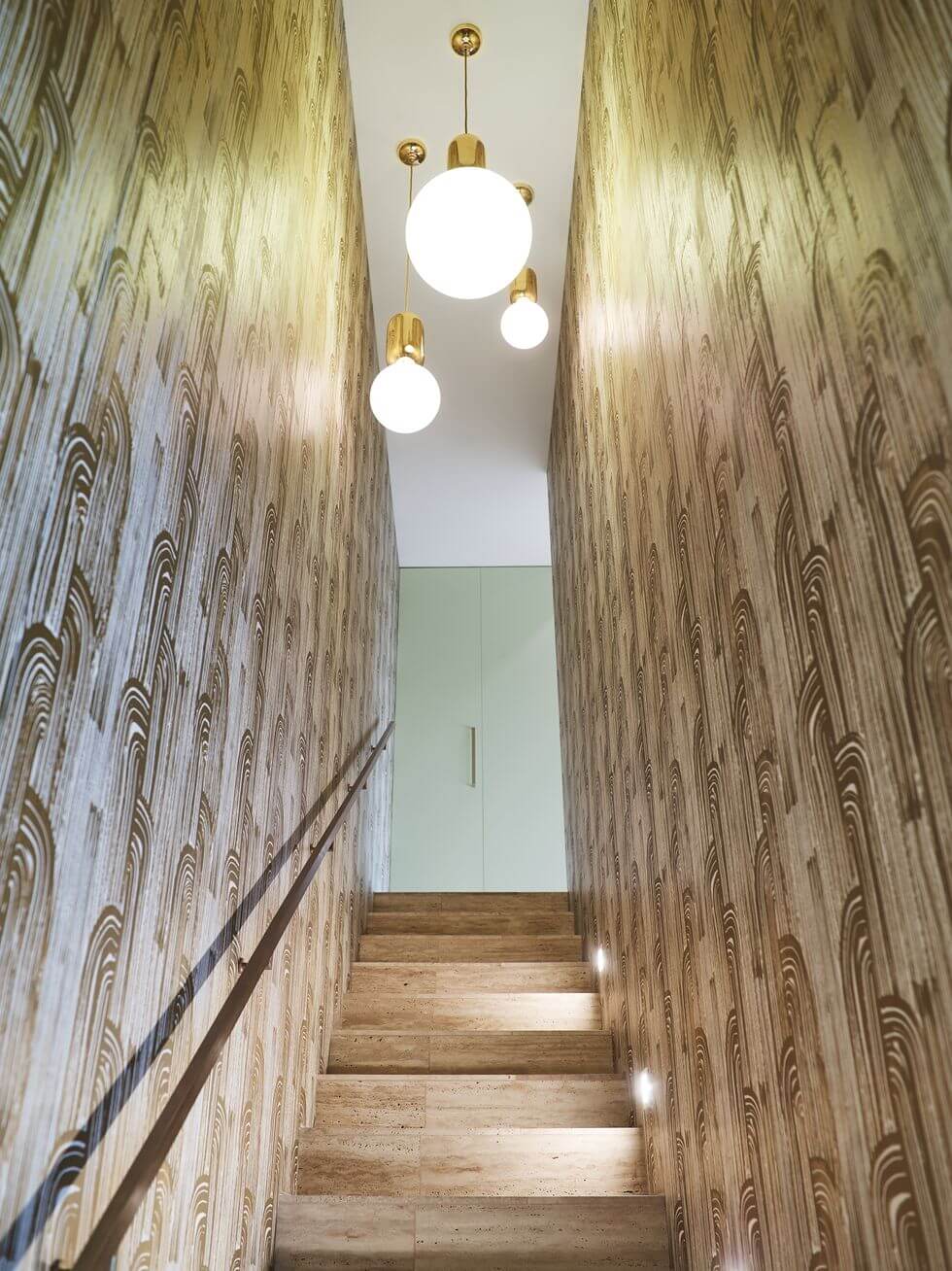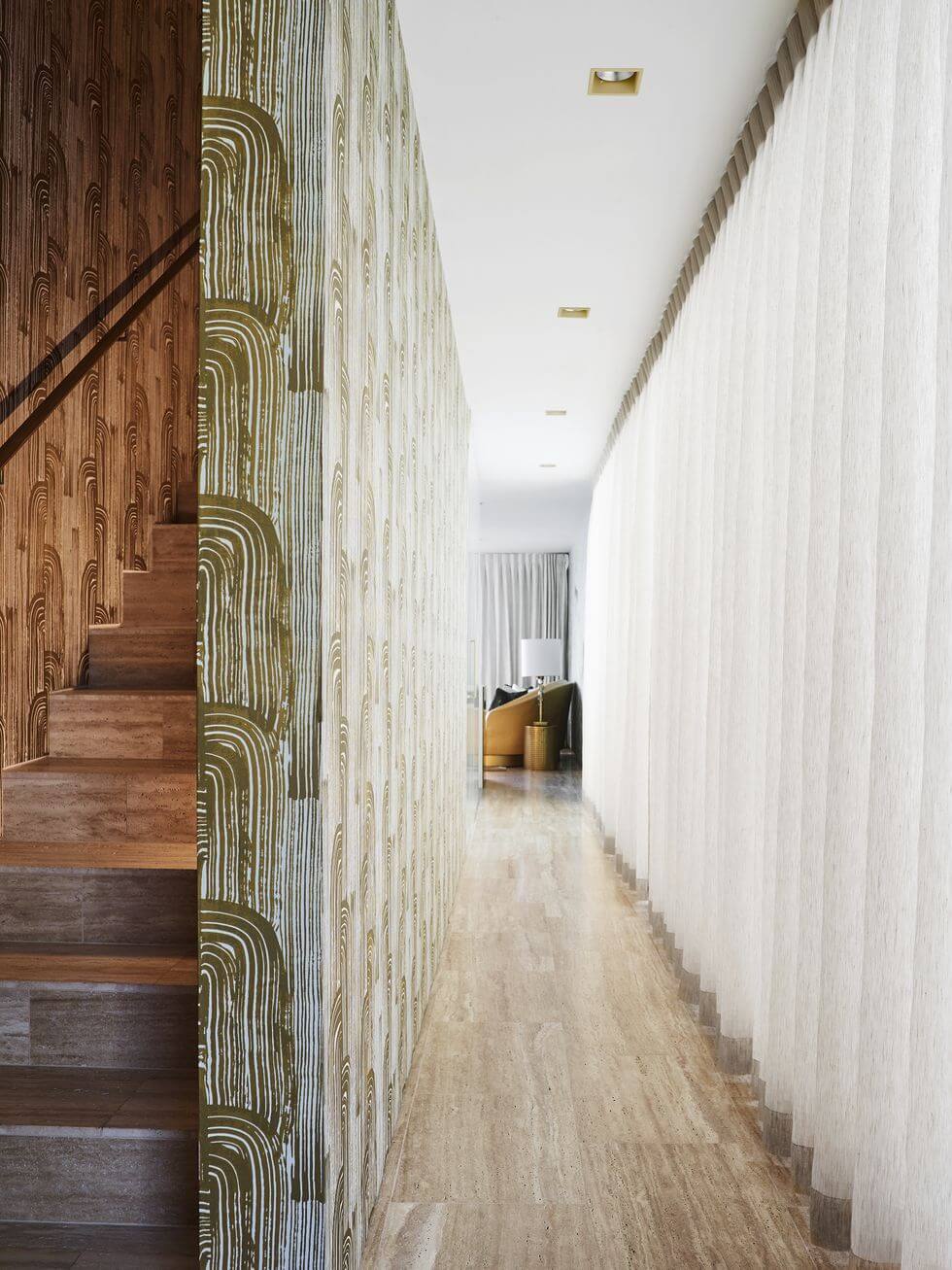 In the bedroom, Natale remained faithful to the mixture of the old with the new. The wallpaper with botanical motifs brings personality that fills the environment with greenish tones.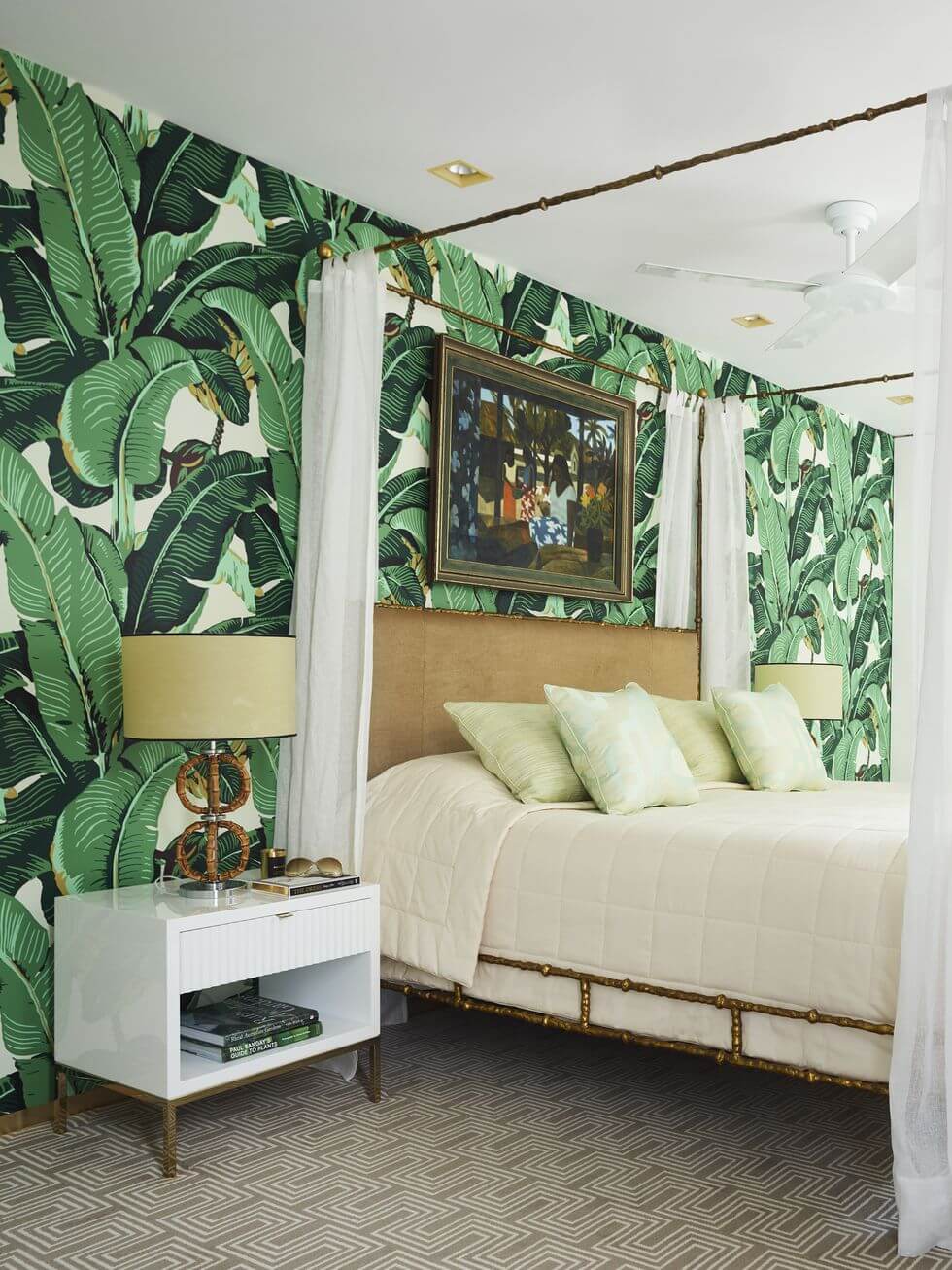 We really hope you liked our article. Feel free to pin all the images to your favorite Pinterest board. Meanwhile, you can also visit our Pinterest boards to get more inspiration.
Get more ideas for your projects and find functional, stylish, and sizable lighting and furniture choices: