Designed by the Tulum-based CO-LAB Design Office, Casa Aviv rests in the middle of a jungle in one of Mexico's popular holiday destinations. It is admired for its white sand, palm tree-lined coast, pastel waters, and Mayan ruins.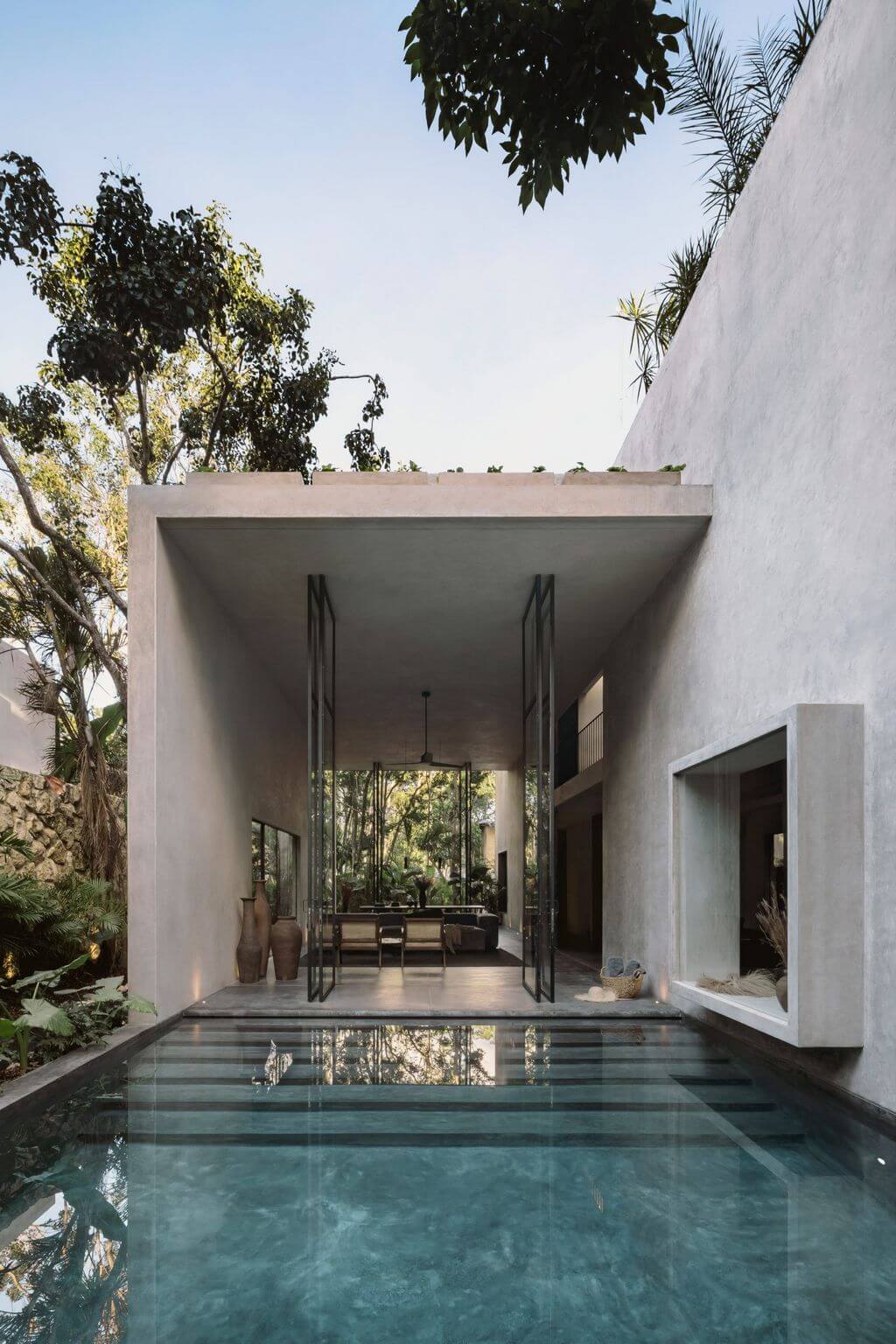 Situated a short distance from the beach and famous natural swimming holes – also known as cenotes. Therefore, Casa Aviv highlights outdoor living that takes full advantage of the tropical environment.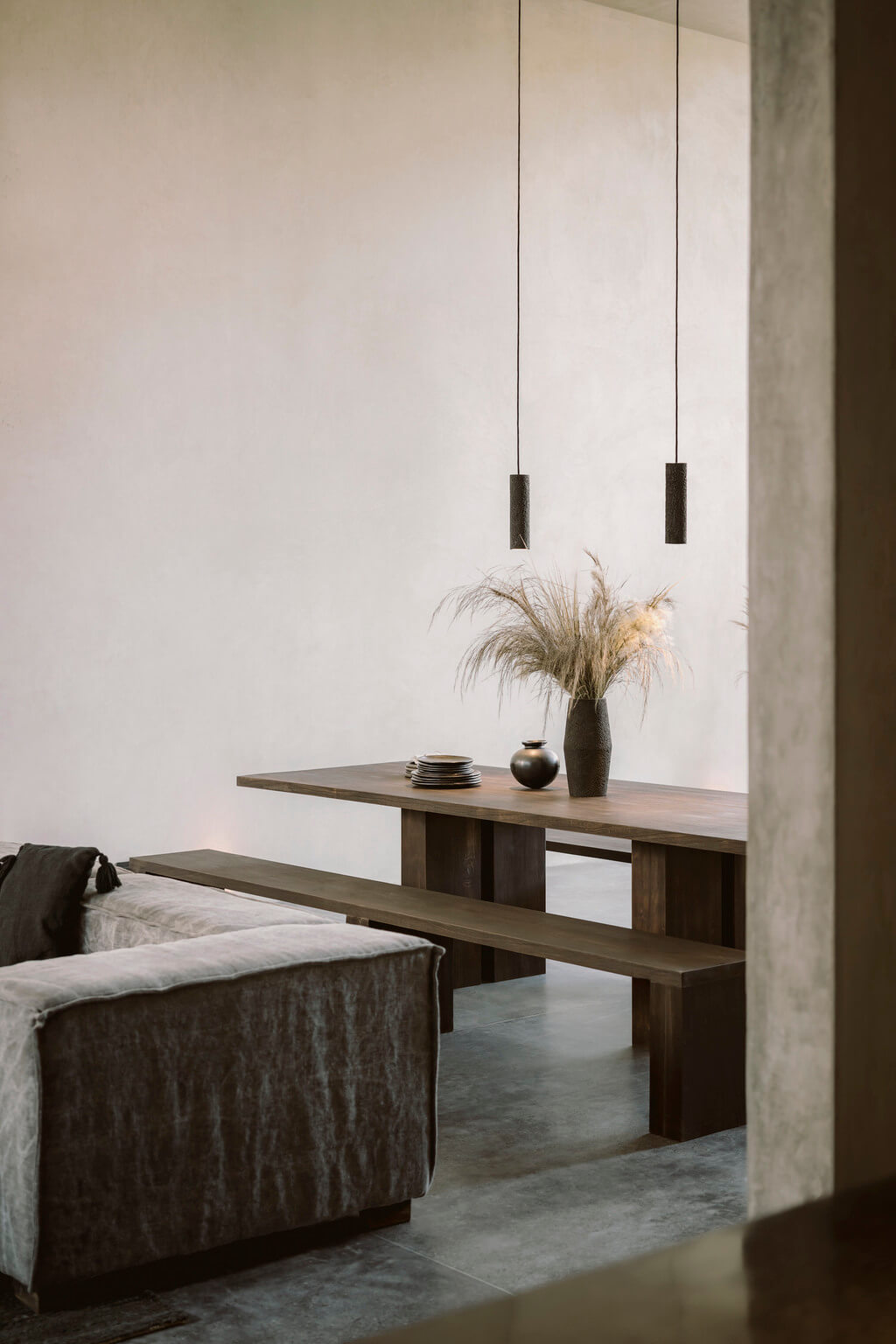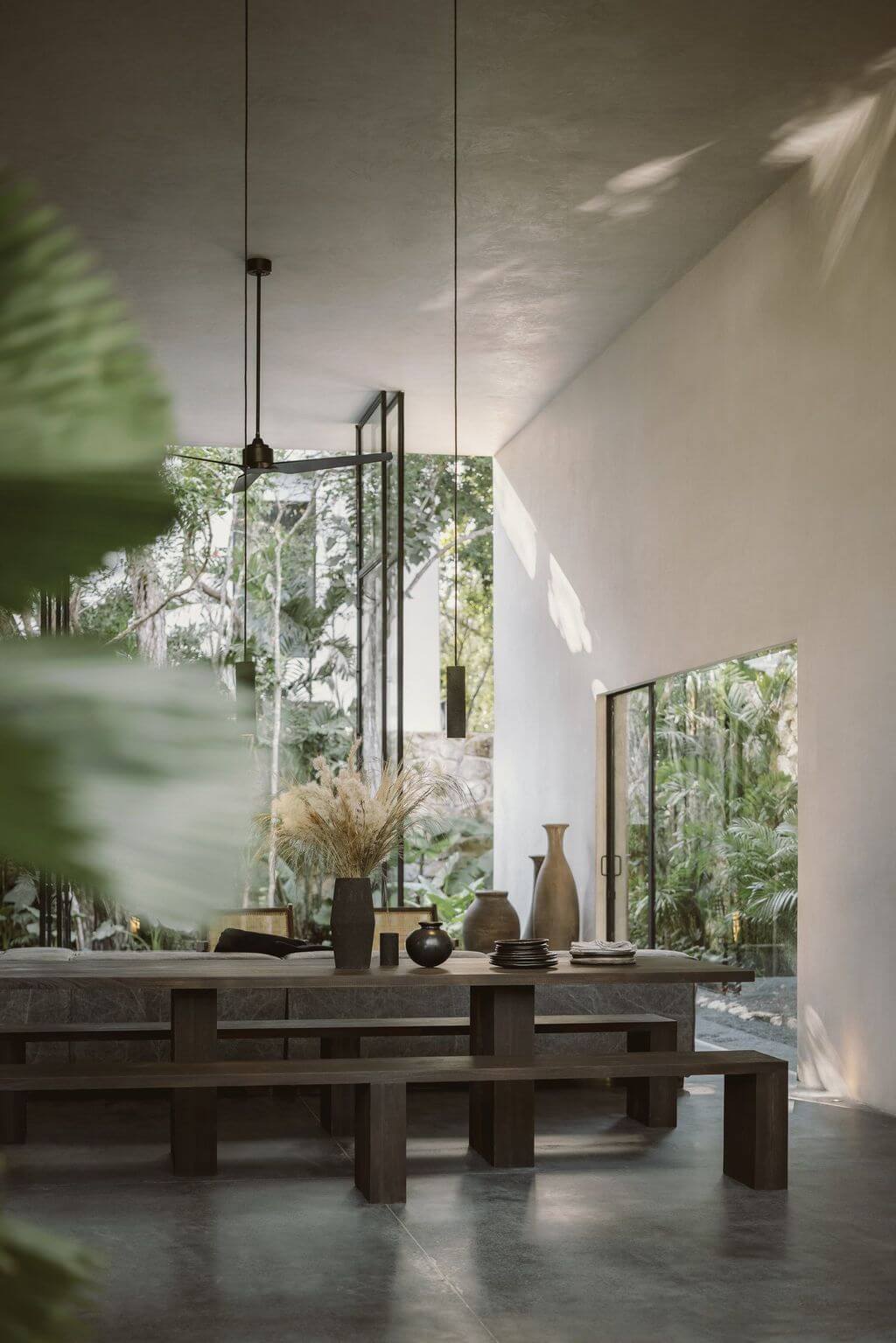 The concrete structures naturally combine with nature, presenting as two parallel volumes. As Casa Aviv is a rental property, CO-LAB chose a natural material palette for its stability, durability, and low preservation.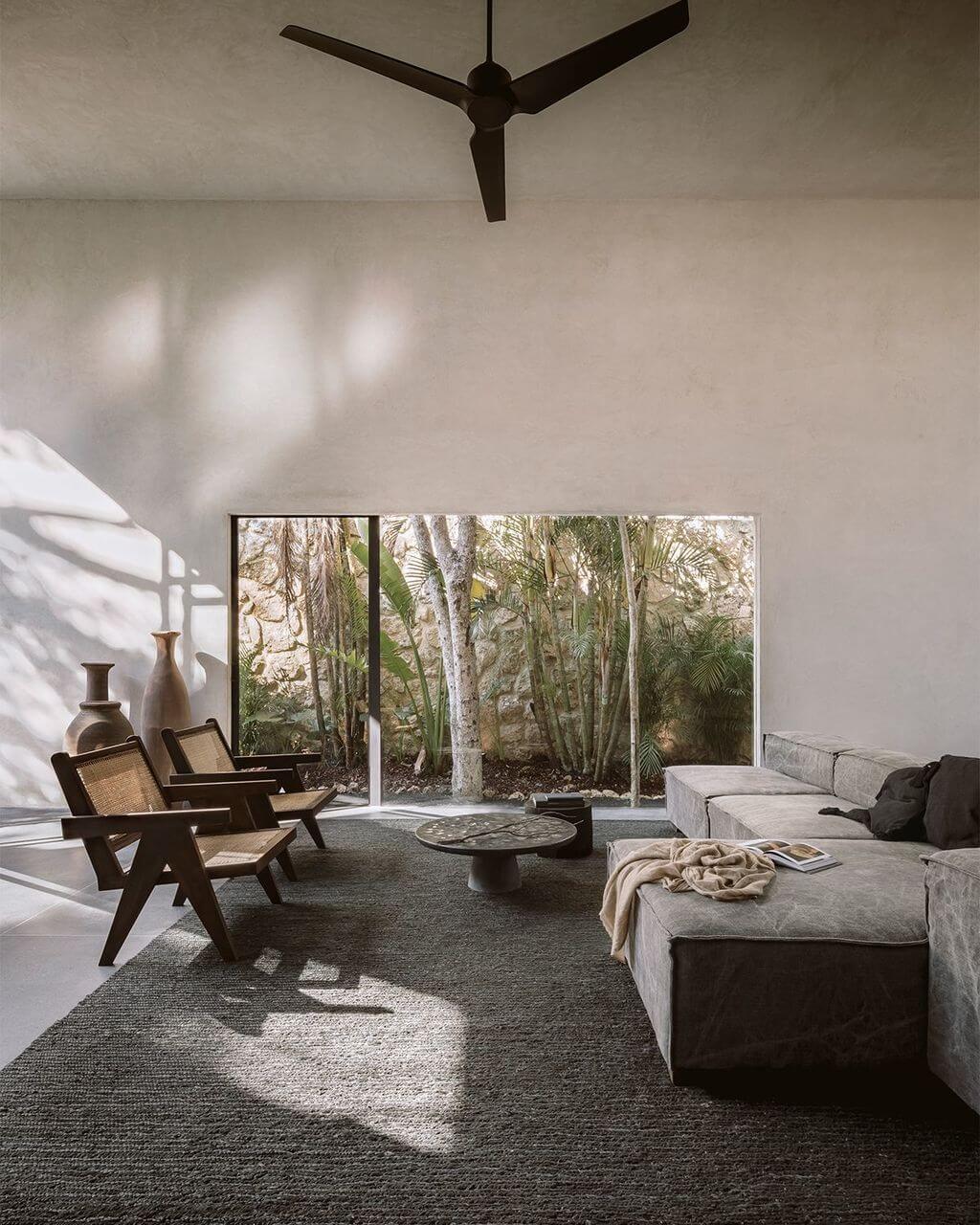 Across two floors, warm grey hand-polished concrete cement walls decorate the interior complemented by black terrazzo floor tiles. Additionally, carpentry and furnishings inside the house are made from burned cedarwood, adding richness and depth to the already earthy palette.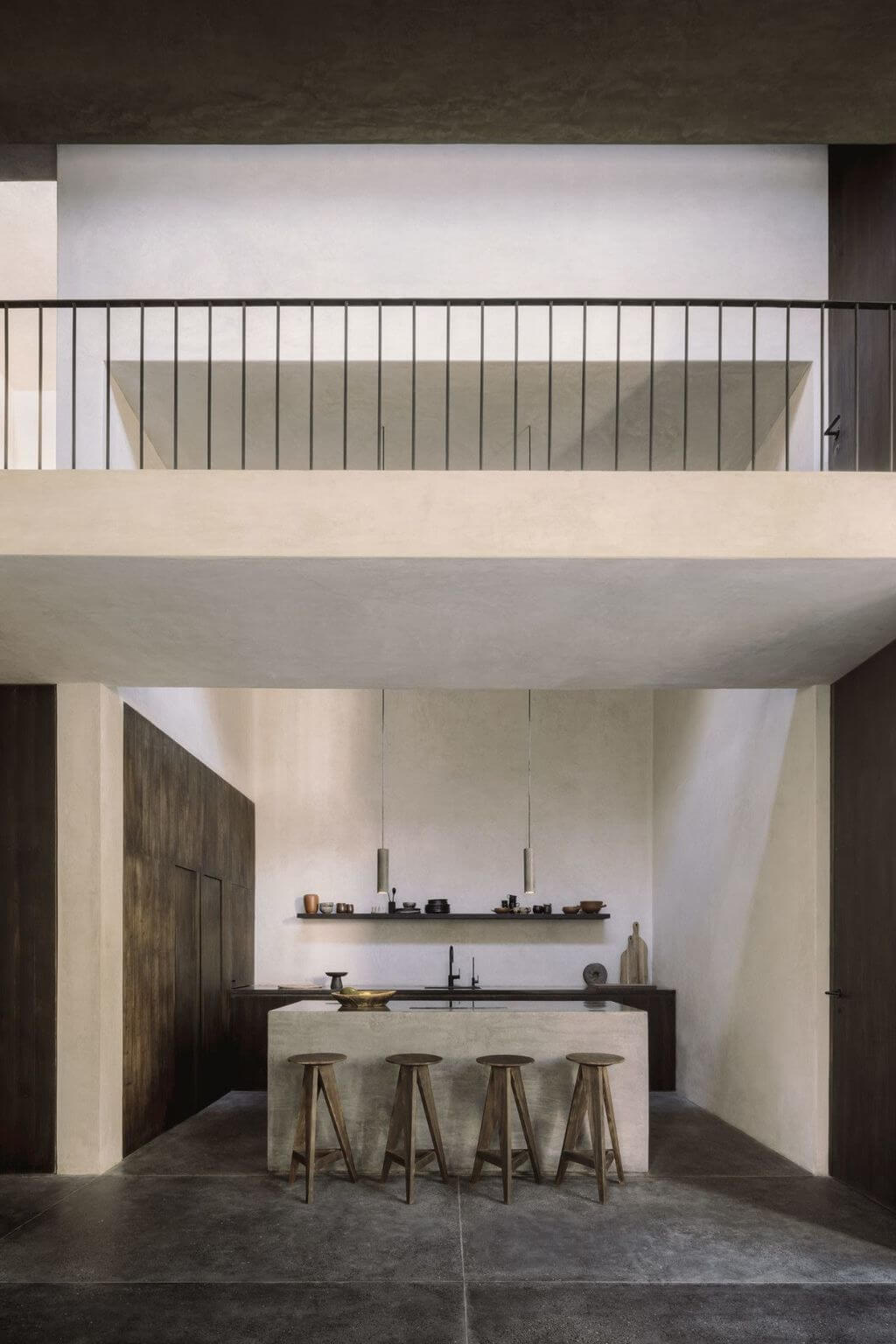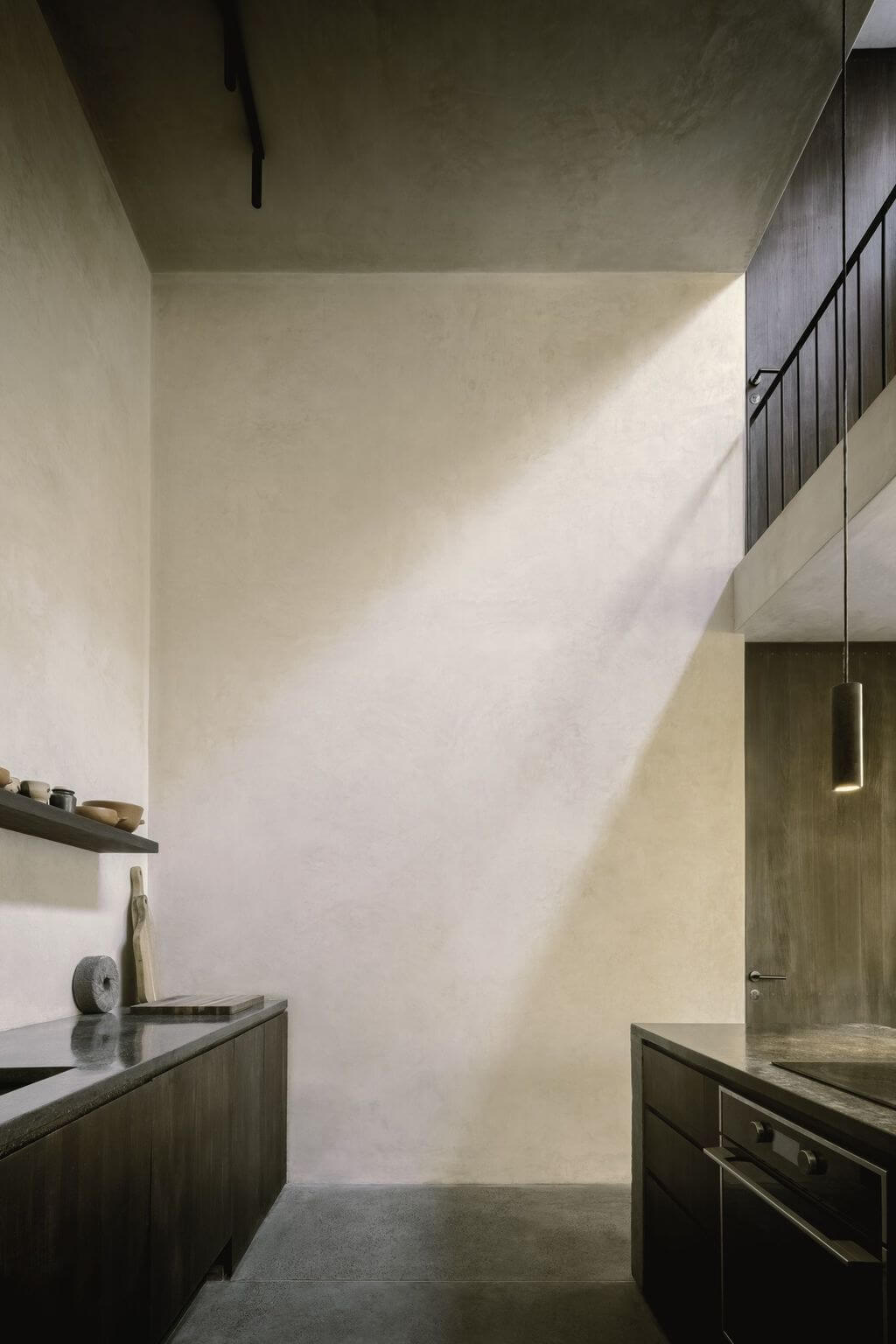 Delicate features were custom-made to fit the home by local artisans in the CO-LAB Design Office workshop. This house accommodates a total of 4 ensuite bedrooms. Also, the vast ceilings are the essence of luxurious spaciousness, becoming a backdrop of shadows reflected through the house.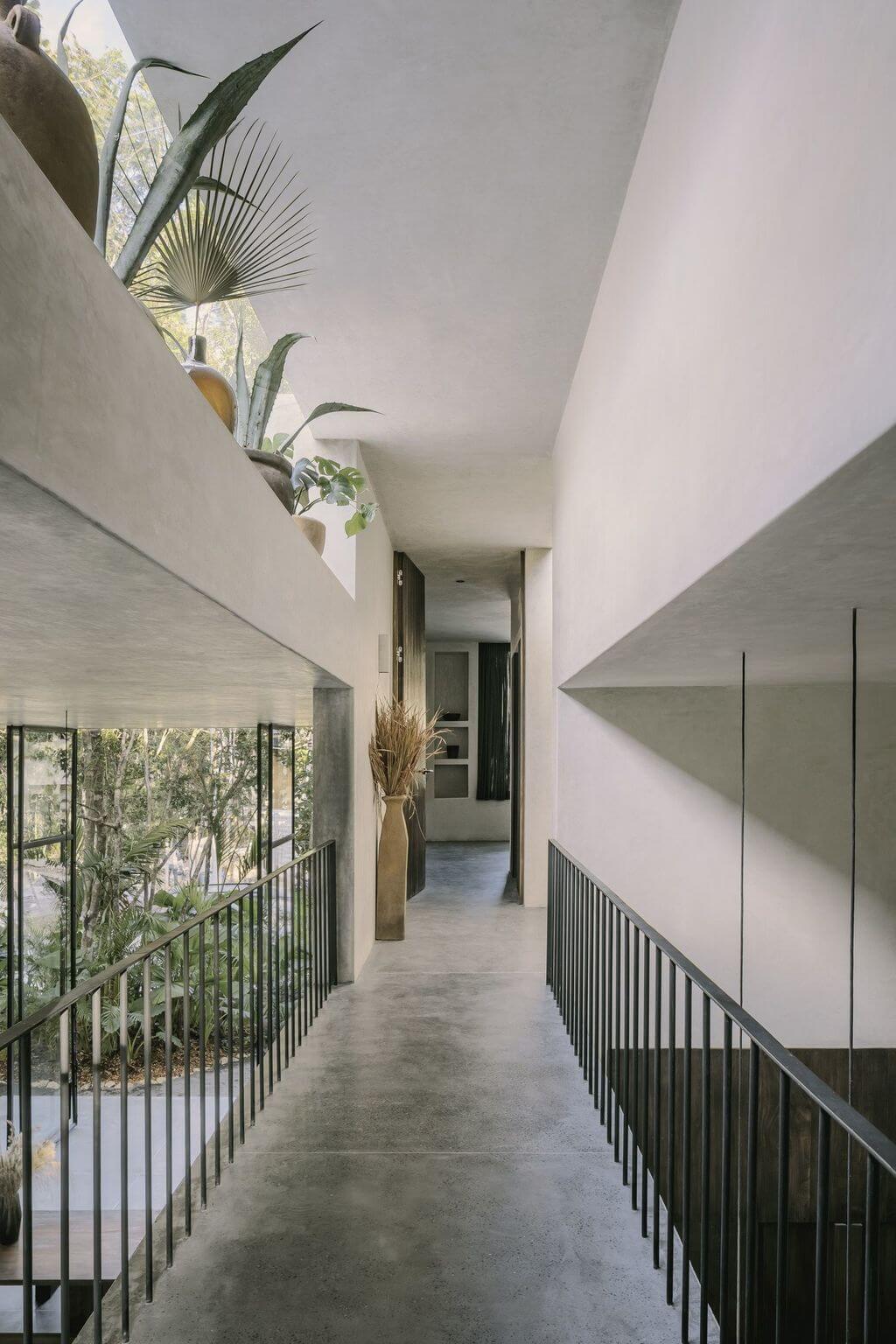 The home's ground level offers a mix of public and private spaces with a private pool, the two bedrooms on the upper levels are connected by a bridge above the dining and kitchen area. Bedrooms on the bottom level open up to the garden, with the master bedroom having direct access to the pool. Moreover, a rooftop terrace with potted plants and lounge furniture offers panoramic views of the surrounding.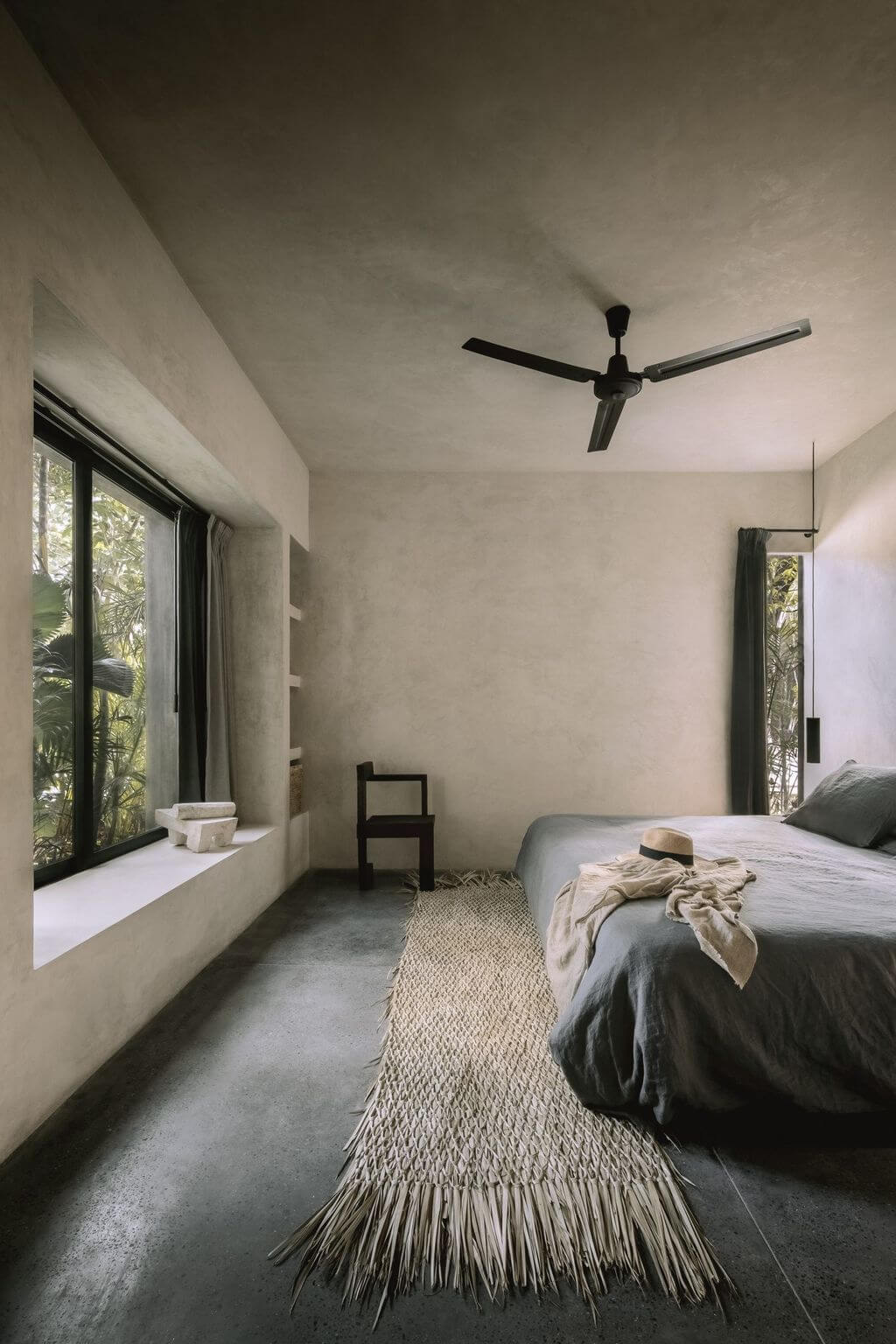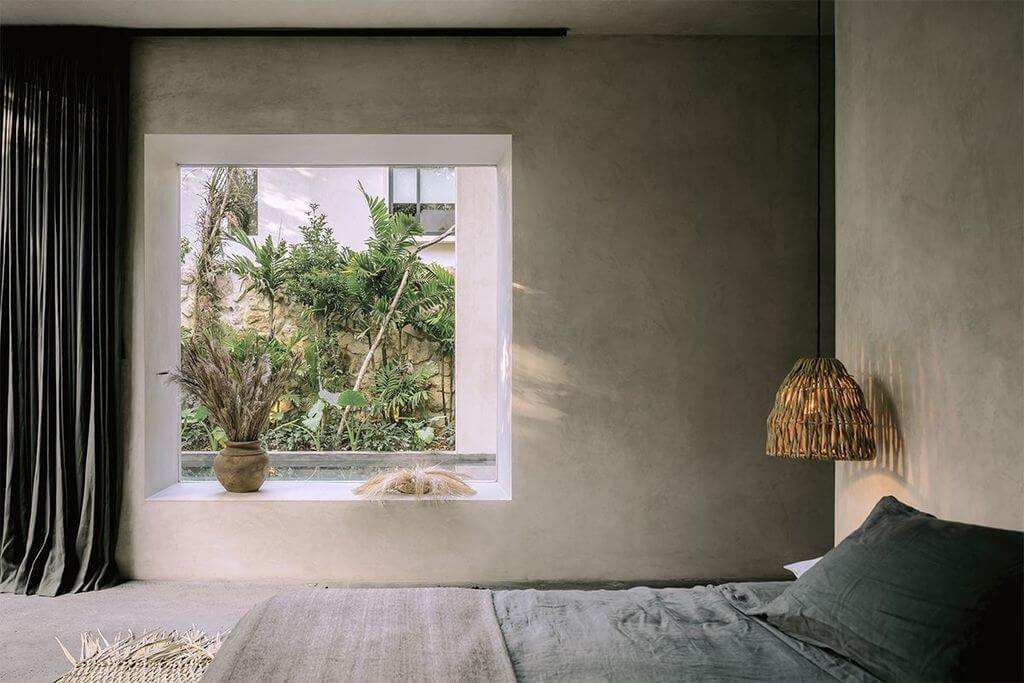 Existing trees on the site were retained – visible through the large, framed apertures and pivoting glass doors that lead to the garden – protecting the home from prevailing winds and storms.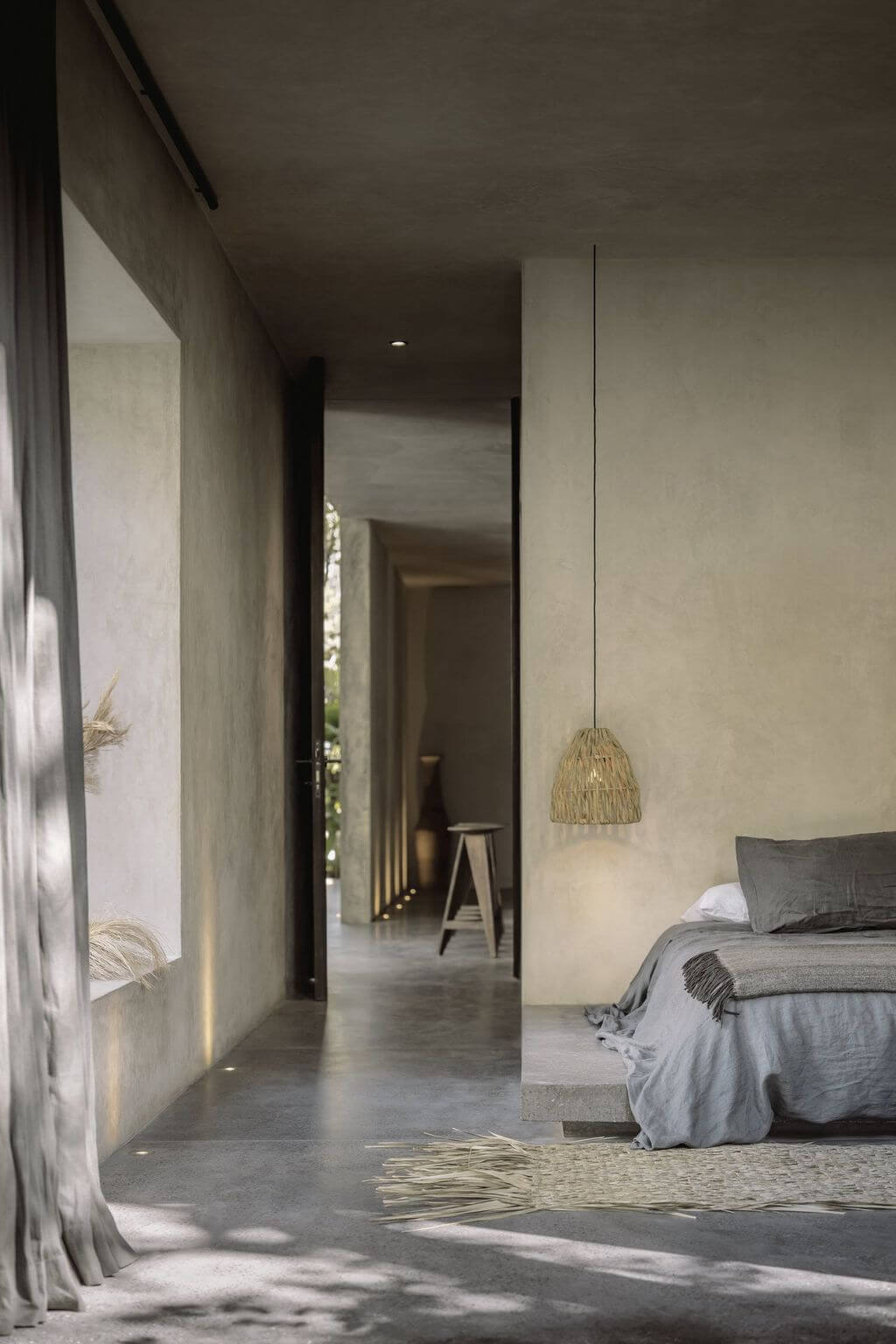 The orientation of the house, sitting east-west, takes advantage of the cross ventilation and the north-facing orientation, which provides ample indirect natural light that flickers softly throughout the home. CO-LAB's deliberate minimal touches and sleek architectural style complement the jungle setting while honoring the beachy lifestyle.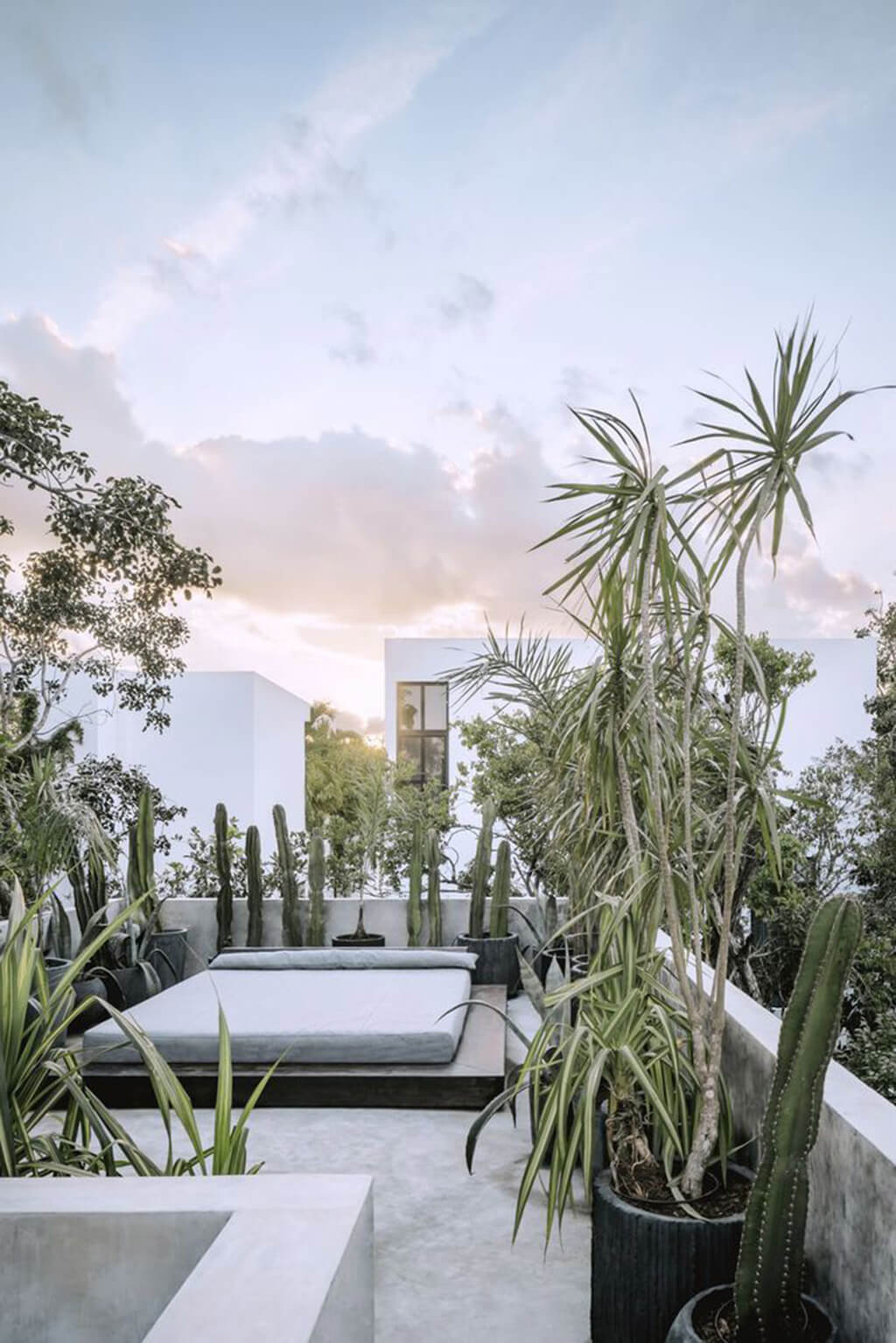 We really hope you liked our celebrity homes article. Feel free to pin all the images to your favourite Pinterest board. Meanwhile, you can also visit our Pinterest boards to get more inspirations.
Get more ideas for your projects and find functional, stylish, and sizable lighting and furniture choices: