Casa Areca is a dreamy eco-chic neutral home in Tulum. Designed by award-winning architects CO-LAB DESIGN OFFICE – Joshua Beck and Joana Gomes.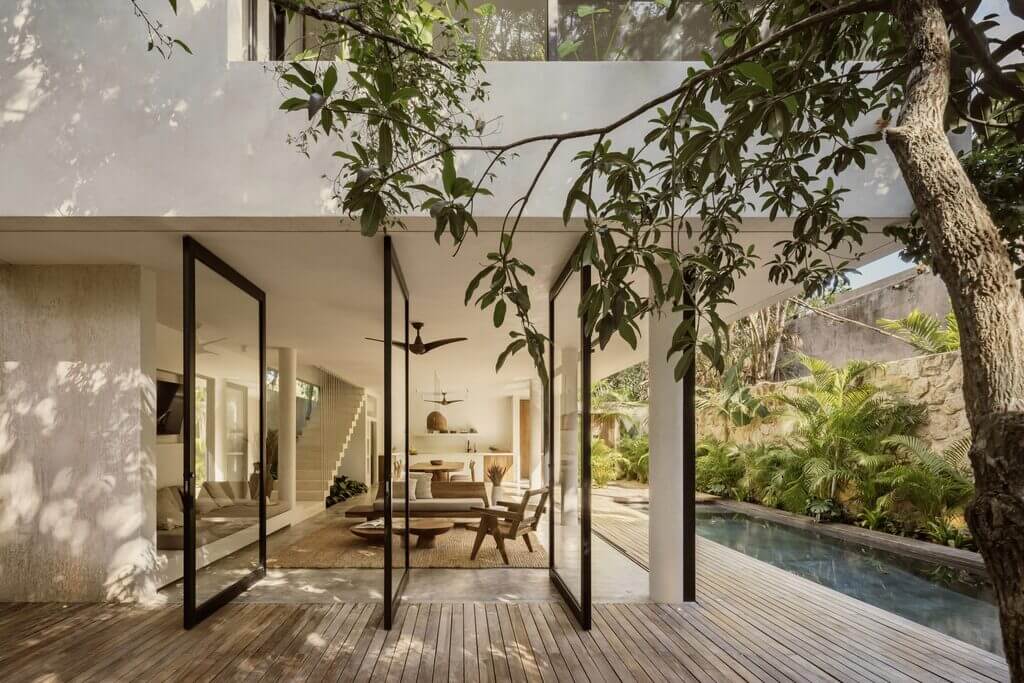 CASA ARECA is just minutes away from the sandy beaches, the lively town, the magnificent Mayan ruins & the cleansing cenotes. The neutral home holds four bedrooms, maintaining privacy and security.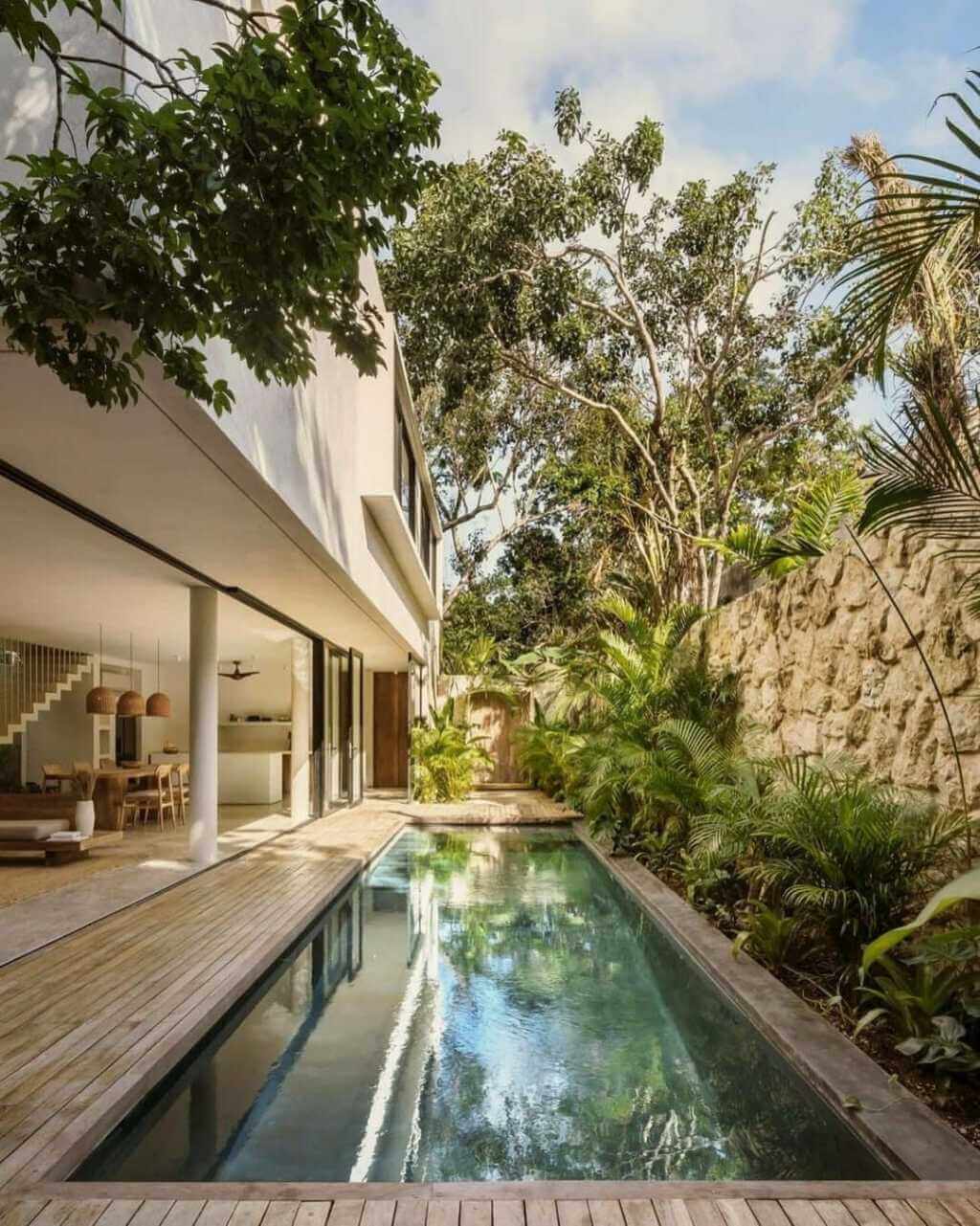 One of the main objectives was to create an experience that allowed coexistence with nature. Therefore, the studio, known for blurring the lines between inside and out, has successfully allowed the inside and outdoor pool areas to become on grand space.
The open concept of kitchen, dining & living space continues to the sliding floor-to-ceiling glass doors. In this way, allows the space to become one.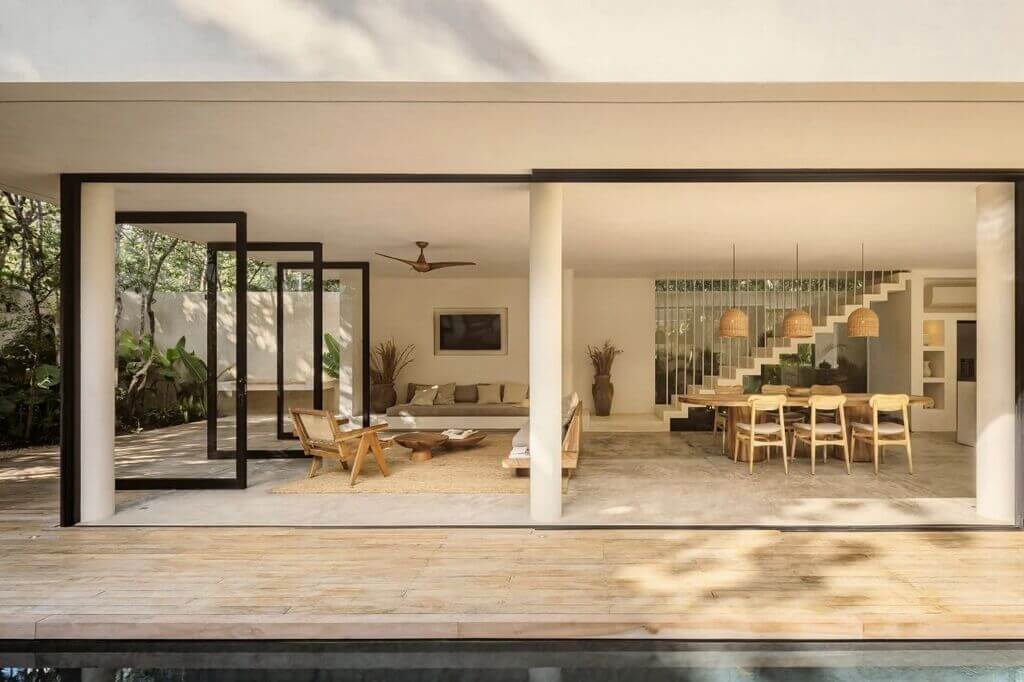 As you head up the jungle stairs, all four of CASA ARECA´s bedrooms feature king-sized beds and en-suite bathrooms. The suites include large windows with tropical views letting the sunlight travel throughout the day.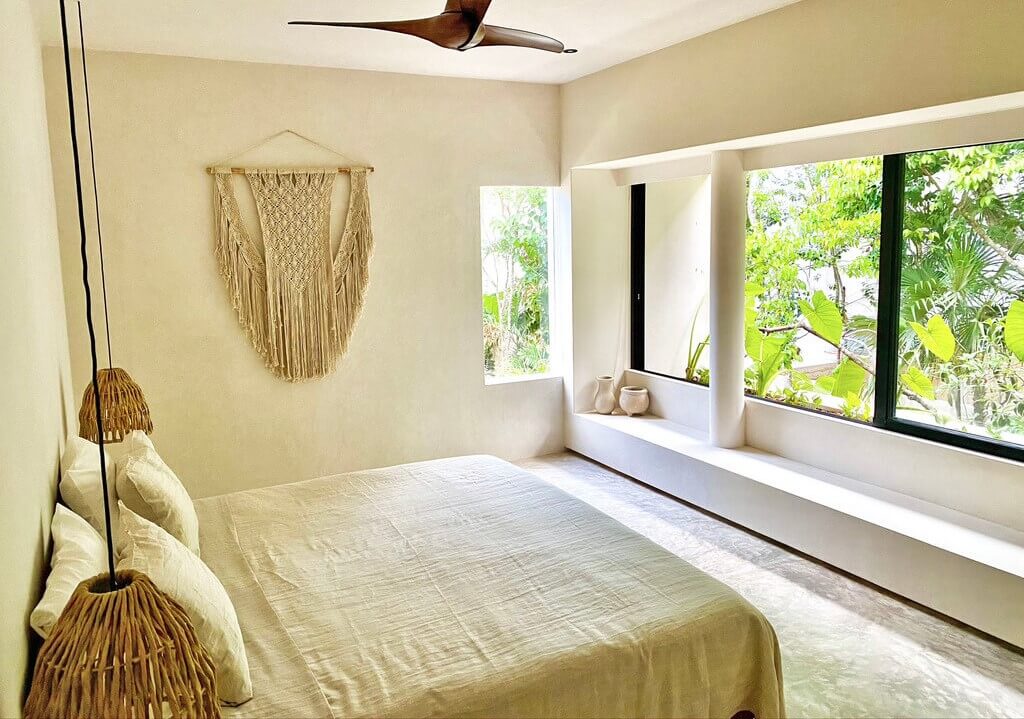 Either early in the morning for some yoga stretching, sunbathing during the day, or watching the sunset in the jungle, the rooftop on the third floor welcomes guests for breathtaking views. The house is spacious to allow for convivial moments as well as the essential me time.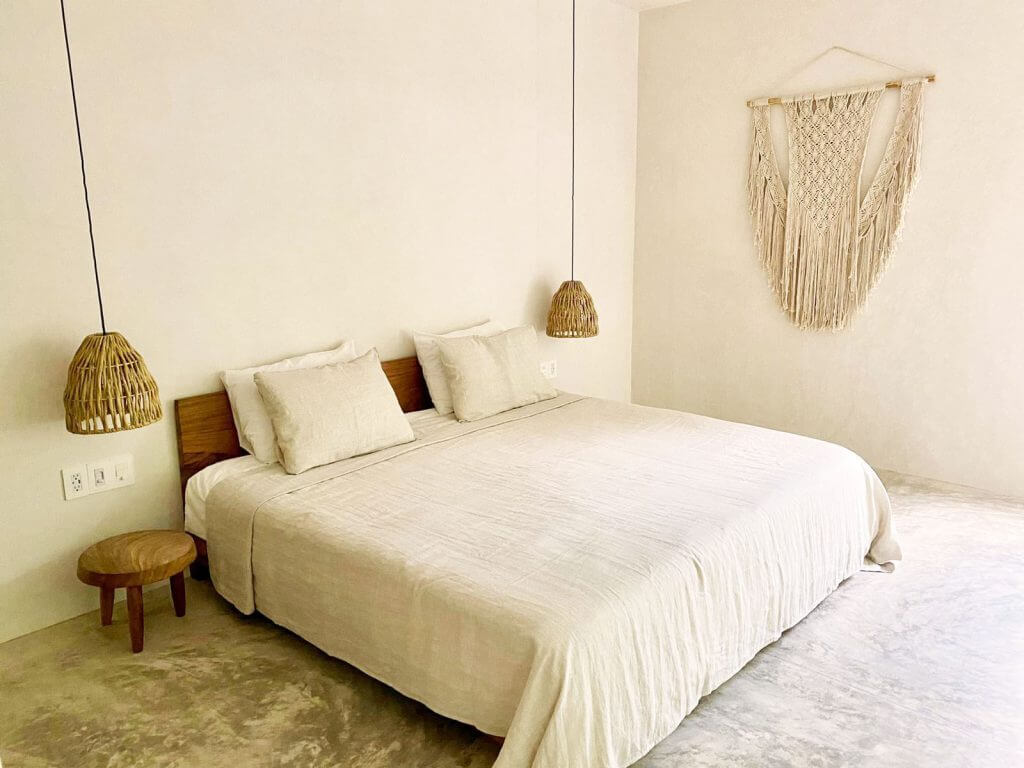 The firm used local wood treated to a soft tone, which provides warmth and reinforces a sense of peace. For the firm, it was crucial to create a permanent connection between architecture and nature, so a system of solar panels for electricity was installed.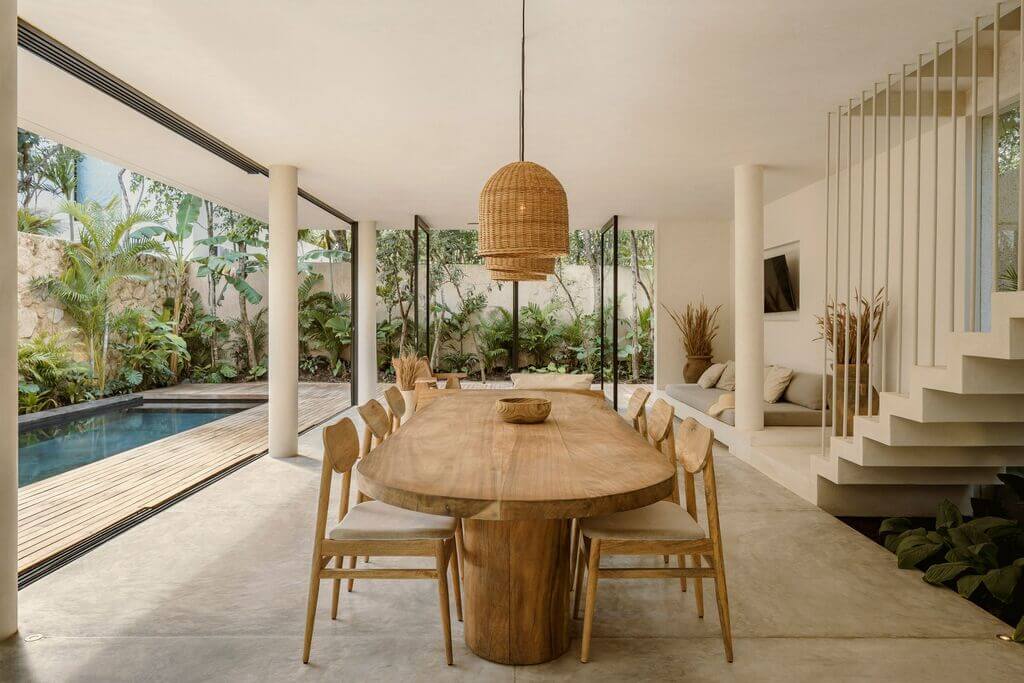 With its restricted color and material palette, as well as its clean lines, this neutral vacation home embodies harmony and tranquility.
We really hope you liked our celebrity homes article. Feel free to pin all the images to your favourite Pinterest board. Meanwhile, you can also visit our Pinterest boards to get more inspirations.
Get more ideas for your projects and find functional, stylish, and sizable lighting and furniture choices: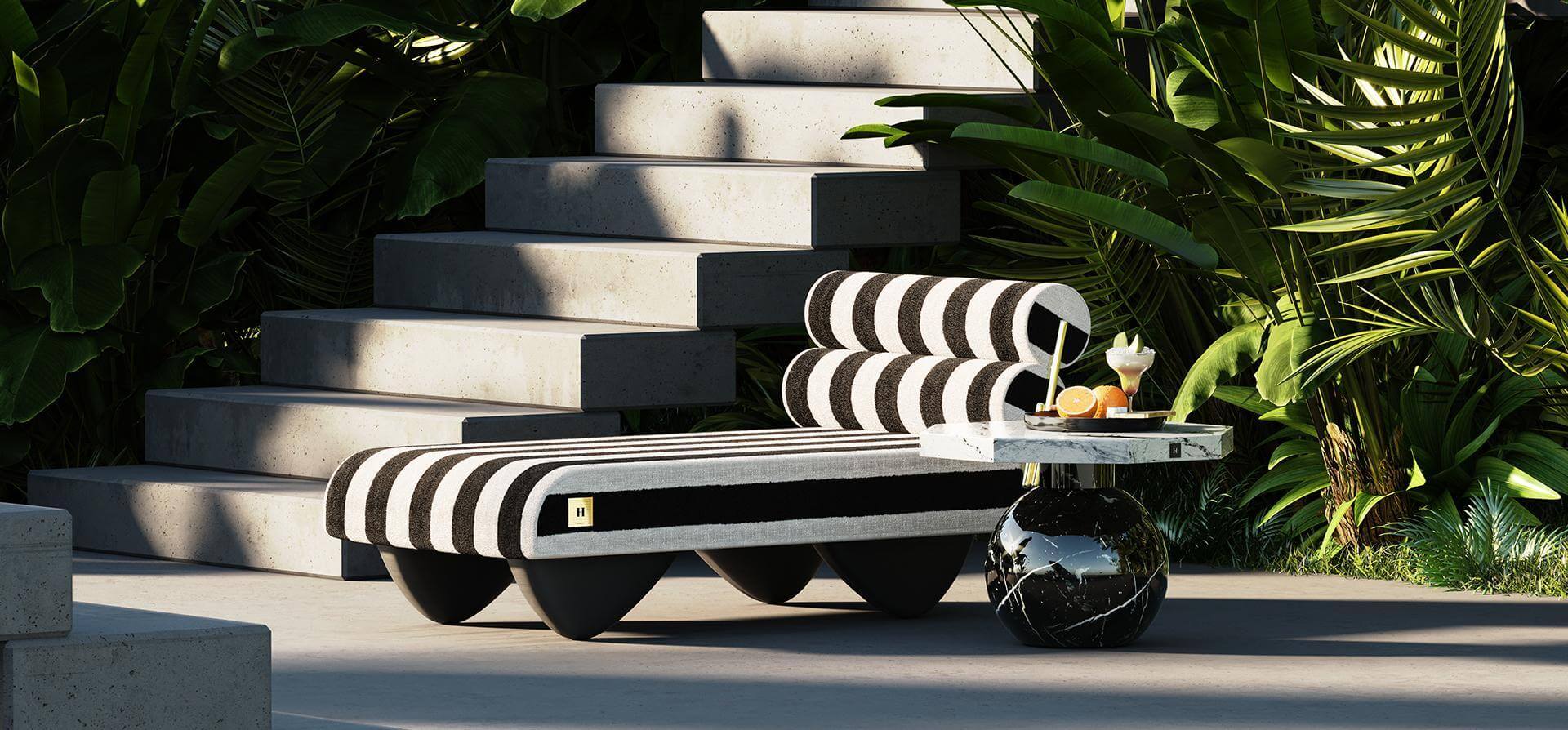 Source: AD