The traditional Knubben Harbour Bath in Arendal, Norway was built in 1937. The structure was representative of both the functionalist architecture and the recreational facilities. Snøhetta has reimagined the original version of this harbour bath design. The studio has created a project of a lively meeting place with multi-use facilities.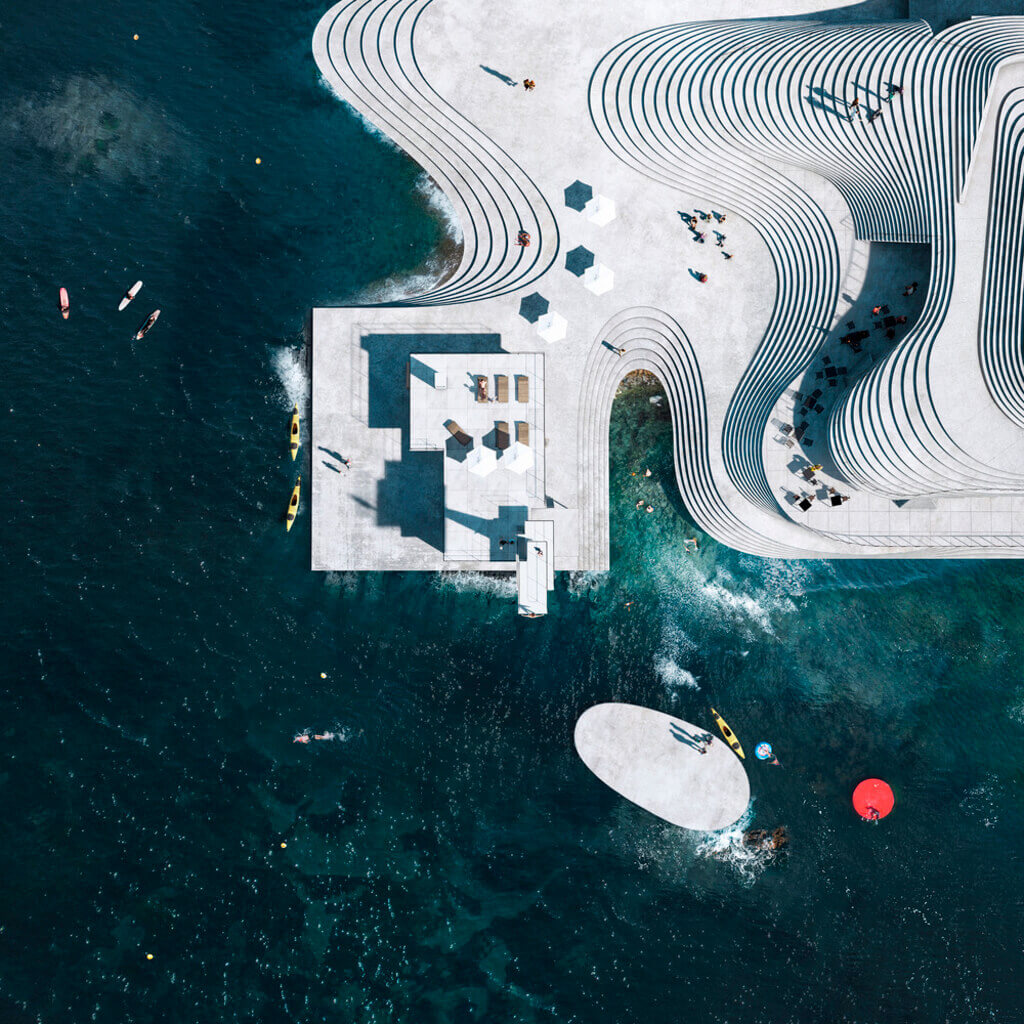 Functionalistic harbour bath design
An architect Ketil Ugland is responsible for the original harbour bath design in Arendal. Arendal Swimming Club used the facility for diving competitions, swimming training and other aquatic activities. In 1947, the harbor bath closed its doors to the aquatic activities. Later, because in 1960s it came back as a jazz club.
With its slender and clean lines, Knubben was a small yet elegant example of the modernist spirit. What is more, as the design studio describes, it was "one of the clearest examples of functionalistic architecture in Norway".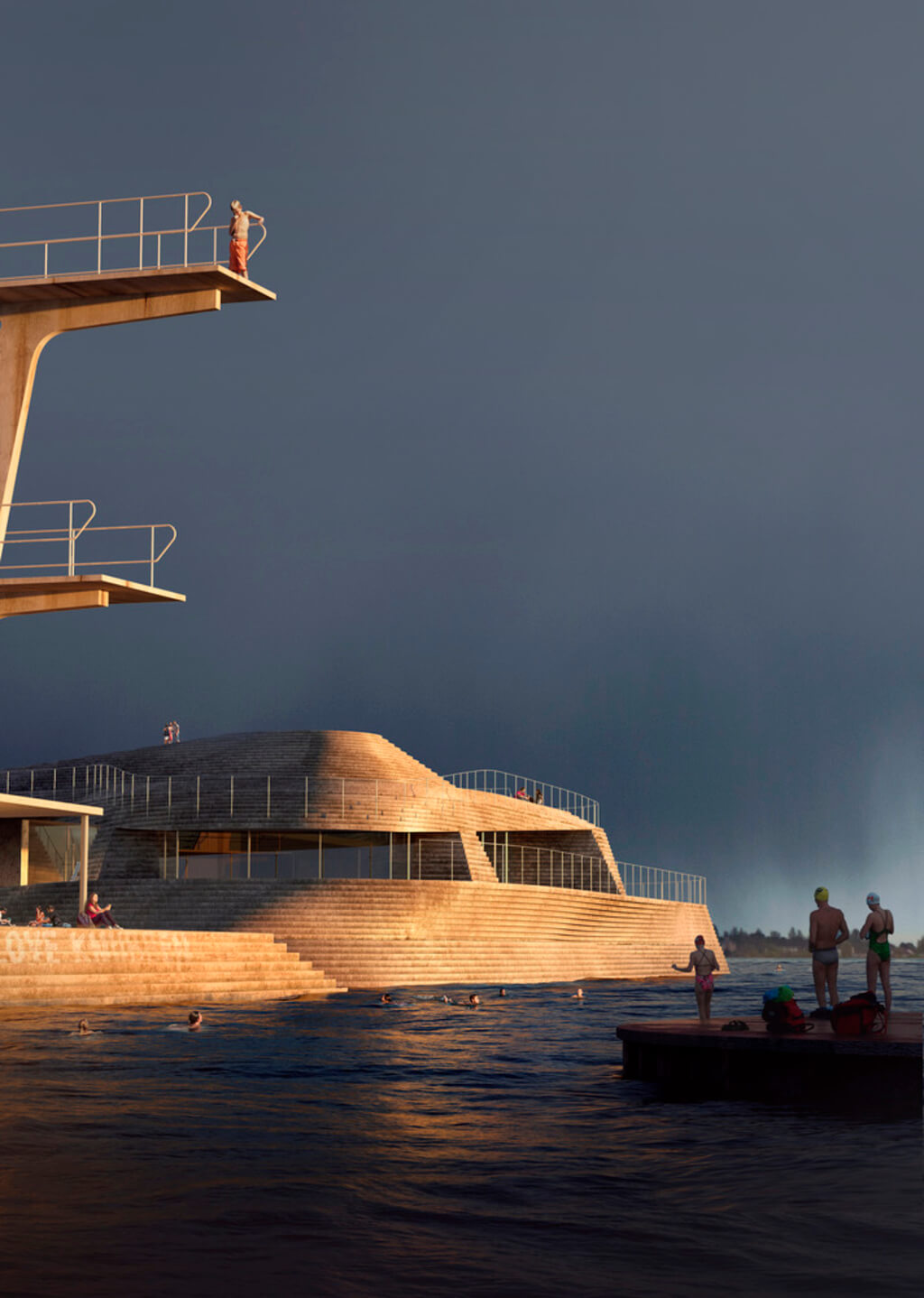 The original idea was restore the original glory of the harbour. However, it became clear that was not practical at all. In order to become a multi-use site for more than just swimming activities, the facility would need major modernization.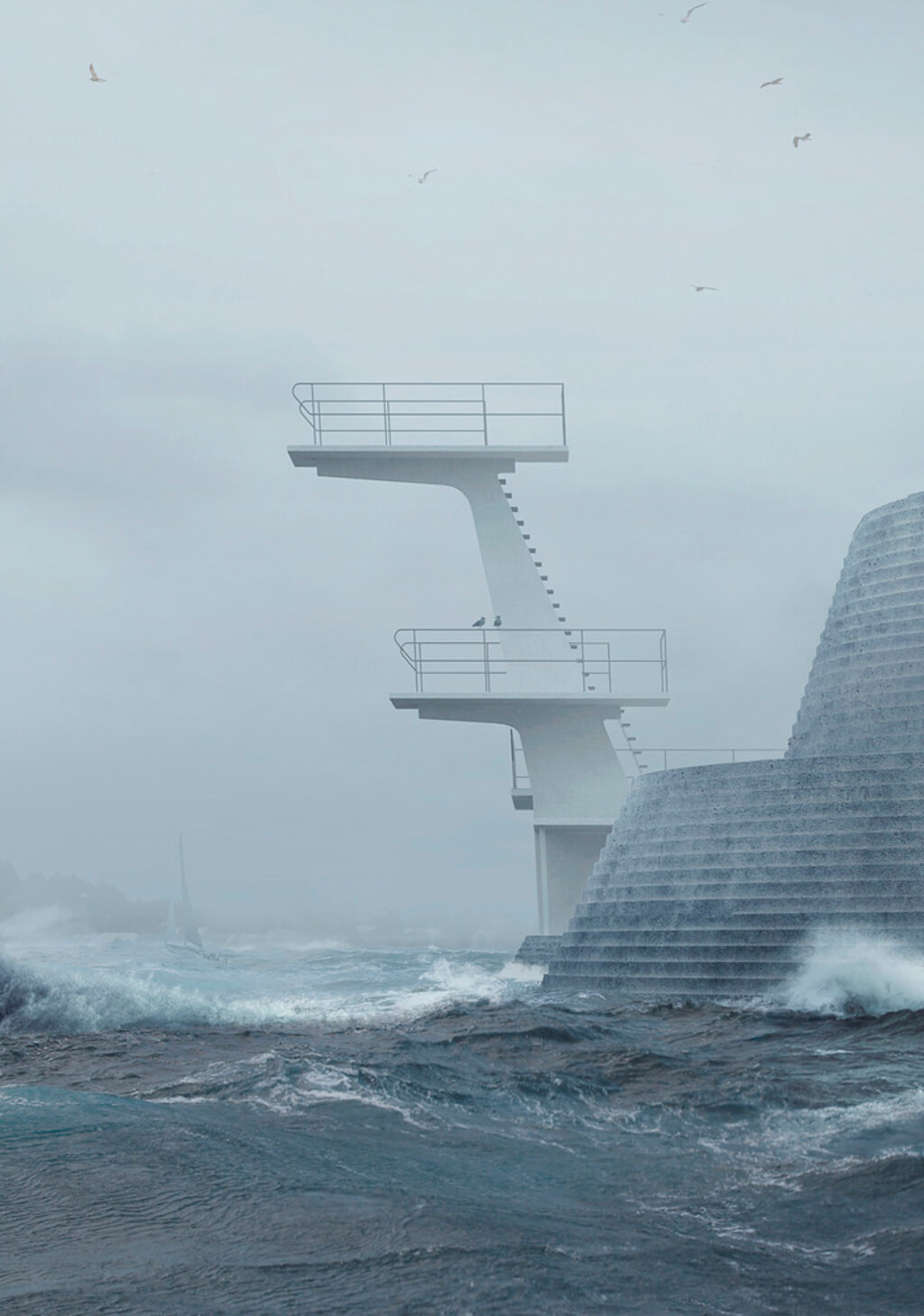 Nod to the Norwegian landscape
Instead, Snøhetta's proposal tries to honour the location with a new structure. Its inspiration derives from the landscape of the southeastern Norwegian coast and stone shaped by the last glacial period. It is characterized by abraded shapes where soft concave and convex walls form cavities in the landscape. Therefore, the new part of Knubben will rise as a structure founded on steel core piles, further broadening the expanse and possibilities of the island. To withstand the coastal conditions and create a monolithic look, they will build it largely from concrete.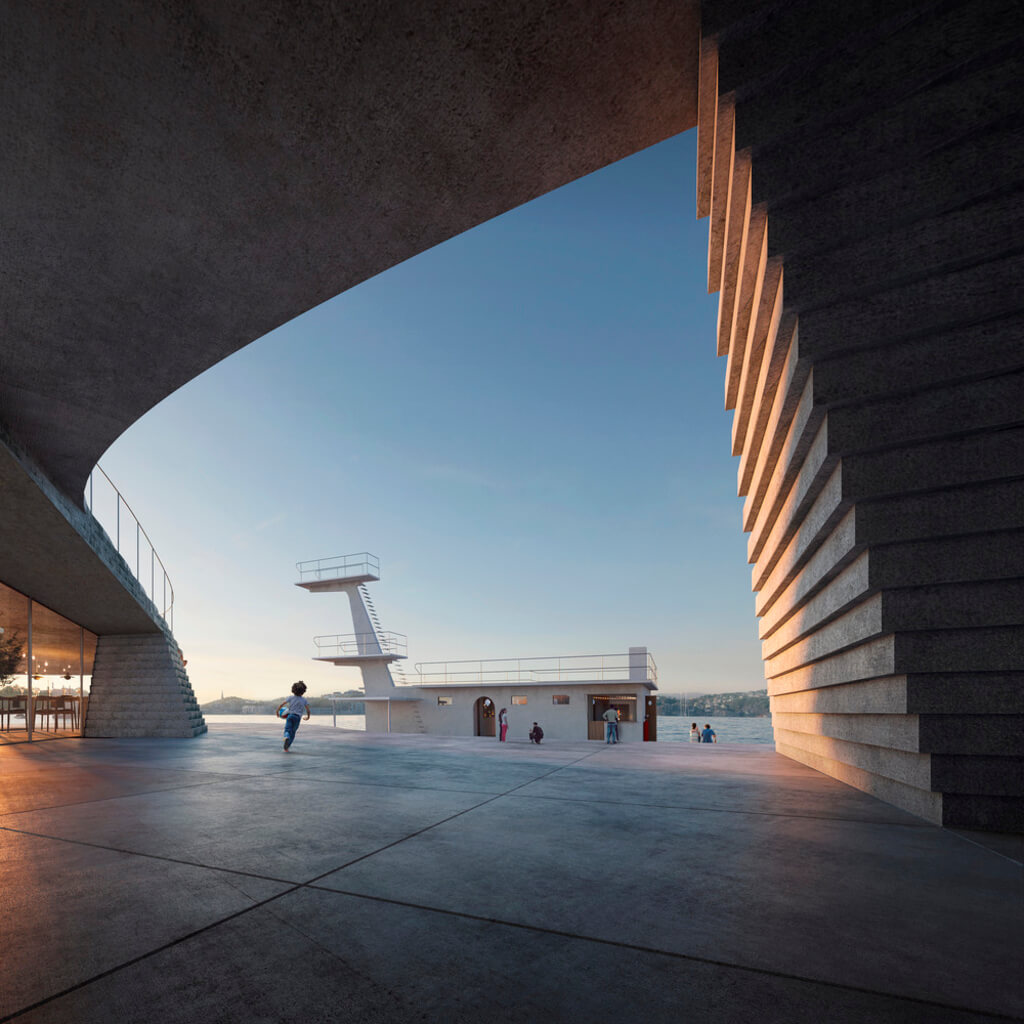 "One of our goals is to infuse the project with other, supplemental technologies that focus on the up- and recycling of materials, such as but not limited to glass." said Næss from the design studio.
The new version of Knubben will be a social meeting place that people can use all year round. It will provide a sensation of closeness to the sea. The facility will accommodate an open-air stage alongside a sculptural amphitheater, creating a setting for all kinds of performances. In addition, Knubben will house indoor areas for both a restaurant and more intimate concerts.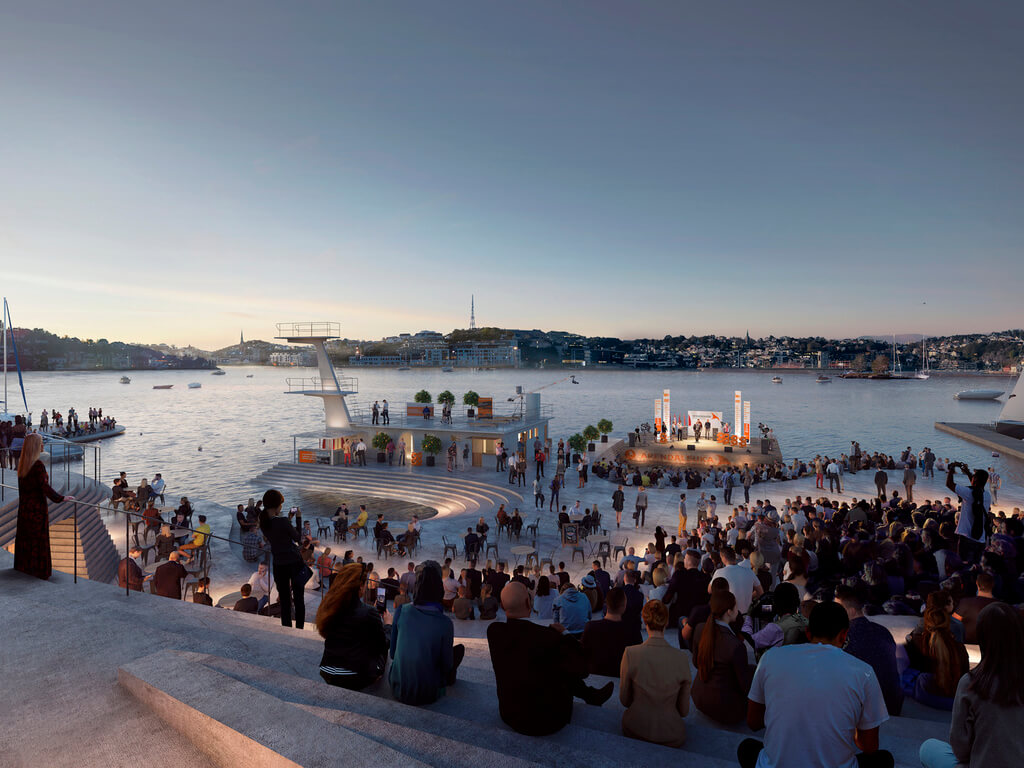 Check out our journal to discover more inspiration and find daily dose of modern and spectacular architecture designs. Do not forget to follow Hommés Studio on Pinterest to stay on top of our architectural moodboard.

Images: Snøhetta