The METAMORFIK new products are the purest expression of art that reveal lines, colors and materials of HOMMÉS Studio's hottest designs at Decorex 2022. This season, at Europe's leading international interior design fair, our Studio had the opportunity to present new furniture and lighting collection focussing on elevating natural materials, art-inspired elements, and local craftmanship in modern silhouettes that convey an inherent luxury.
The goal, besides showcasing the new arrivals, was to present the studio's versatility in taking its classics and harnessing them to create a true vision of timeless interiors. Creating new ways of living and designing unique furniture pieces that cater to your dreams and creativity.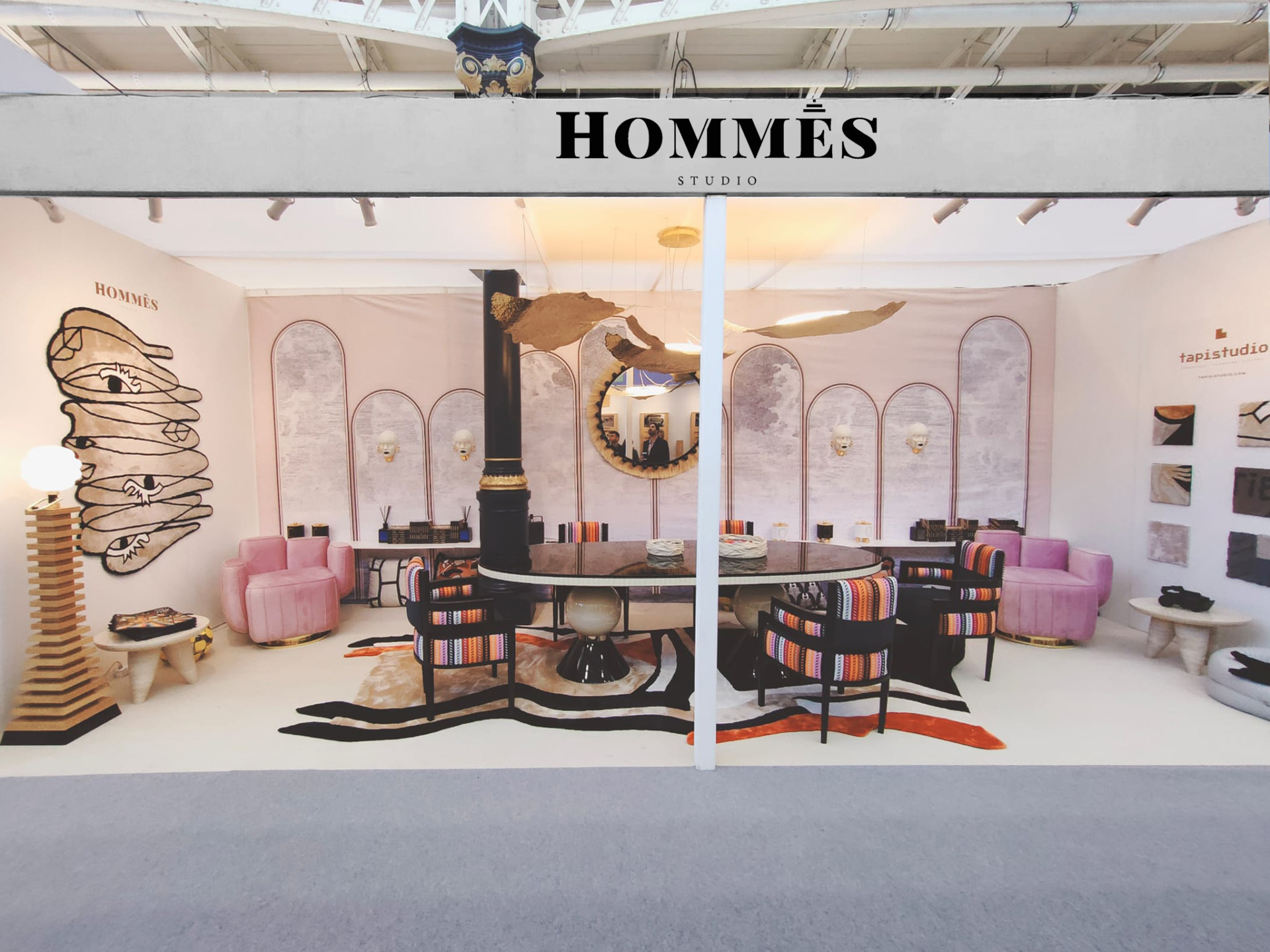 Decorex 2022 was a success and, to celebrate, we made a list with the main furniture that was part of the METAMORFIK House. During the four days of the event, attendees could see, in a completely interactive way, not only a new perspective of looking at artistic movements but also new products that inspire and dare interior design professionals.
Among the main pieces, we can highlight the travertine furniture collection, the millennial porous limestone sedimentary rock that is very successful in architecture and decoration.  In addition, it was also at this year's event that HOMMÉS Studio, the unique furniture brand, introduced a new reading of the studio's best sellers, always influenced by Modern, Maximalist, Art Deco, Memphis, Crafts, and Mid-Century styles. 
The stunning Pina Chair now gets a vibrant version with printed velvet upholstery in homage to the colors and patterns of traditional Portuguese throws, presented by TAPIS' Menízia collection. Check out more about HOMMES' new products at Decorex London.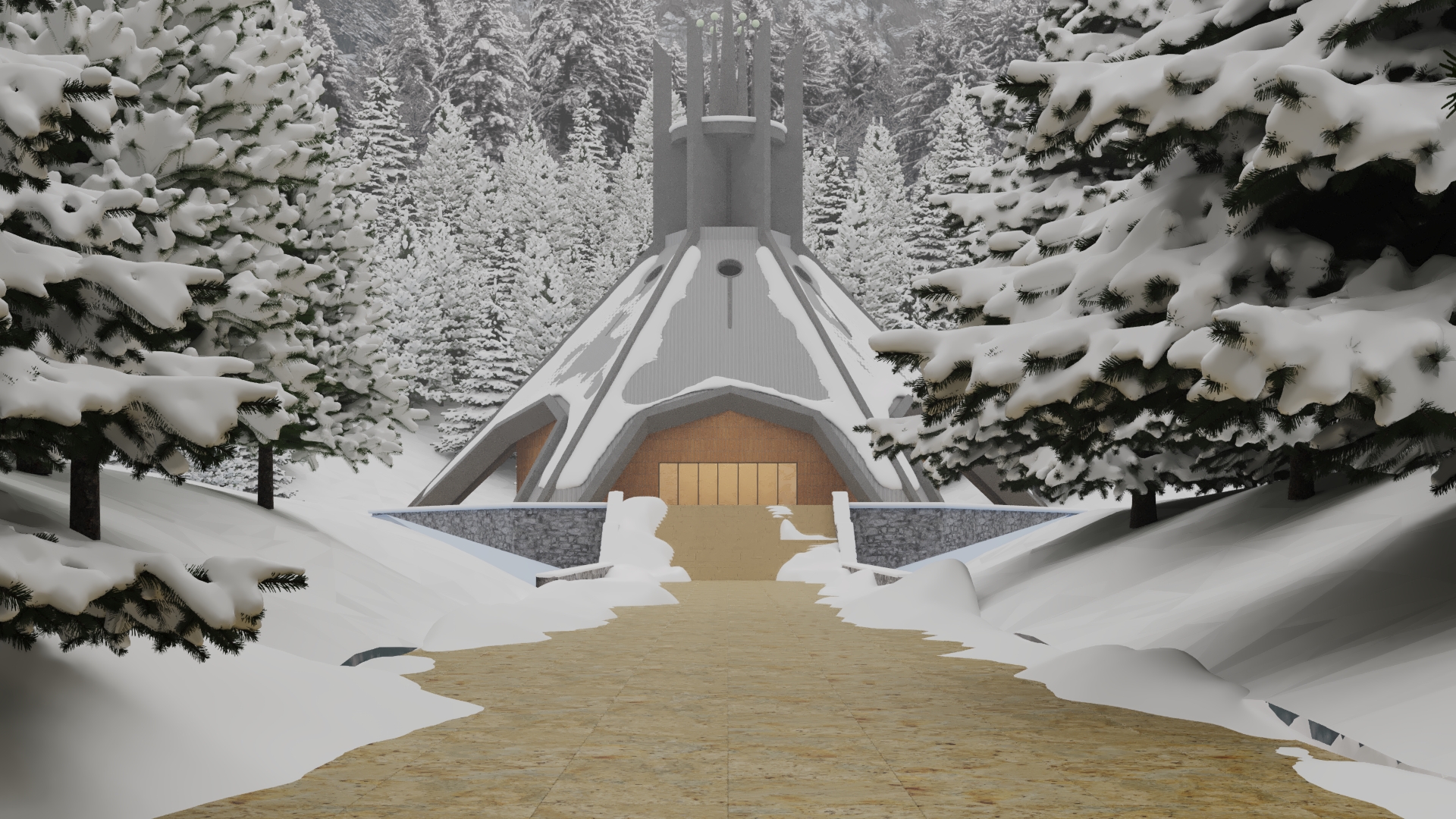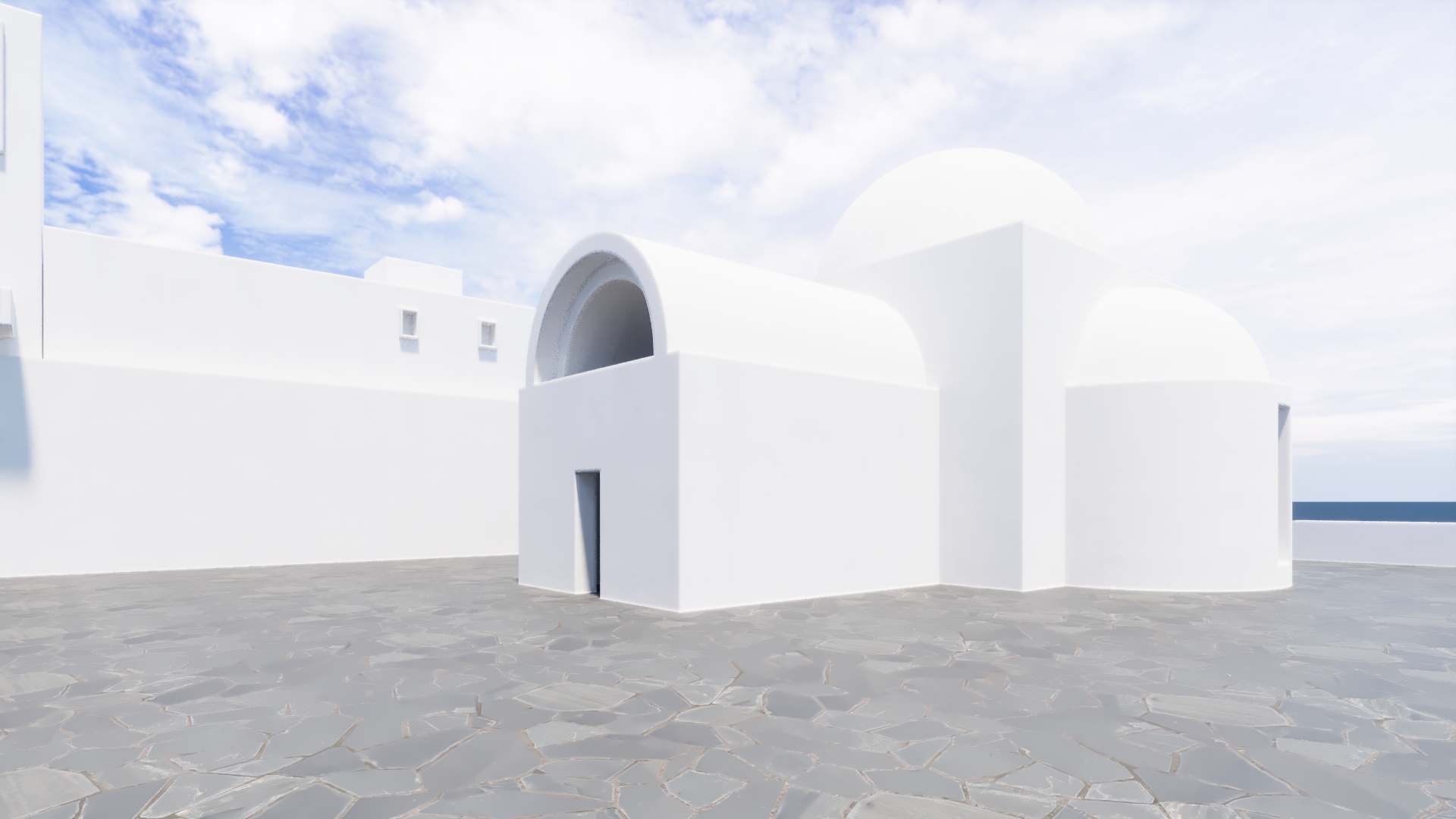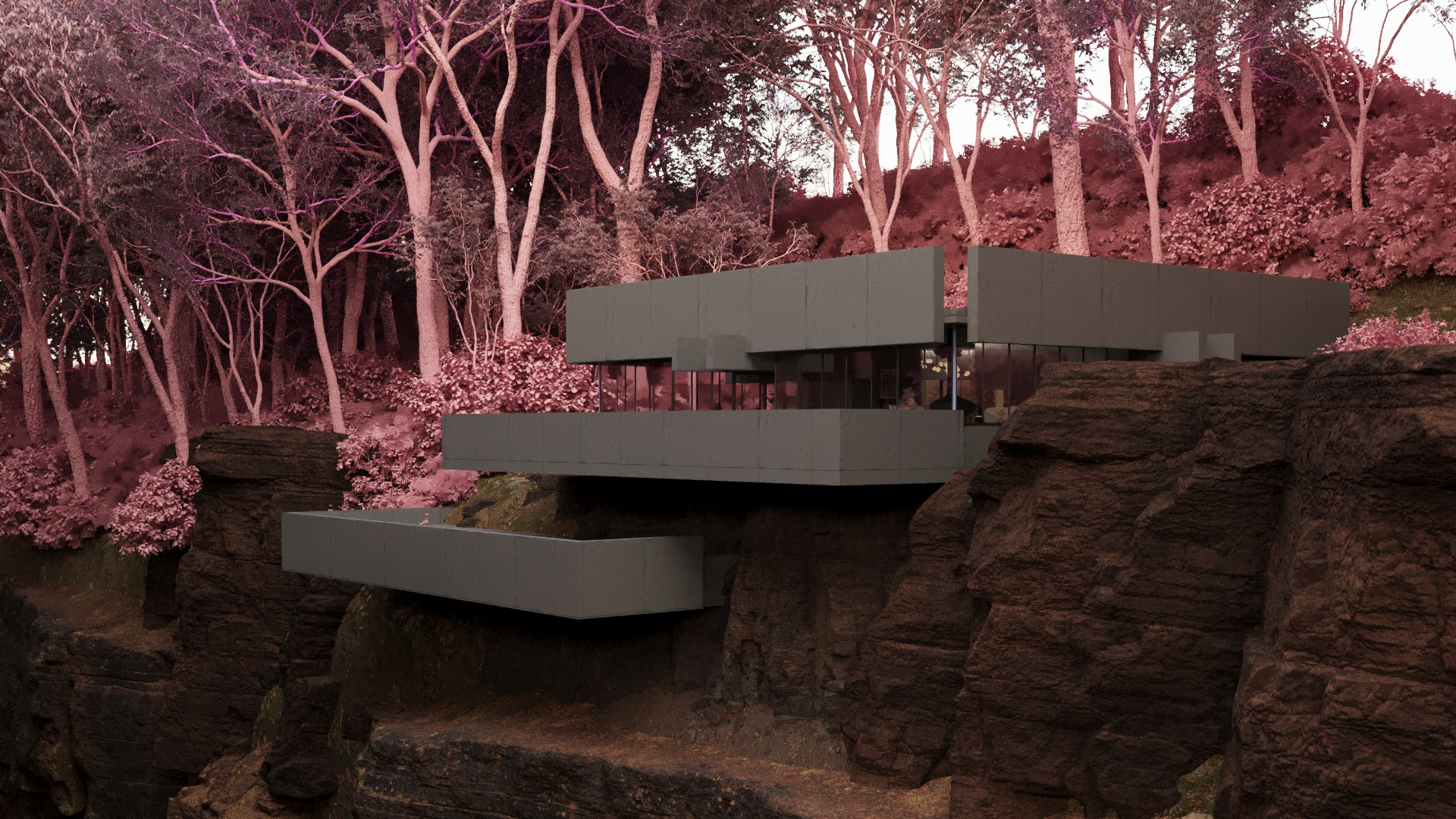 METAMORFIK New Products: Minimal Modernism
Incredible things happen around stunning tables! With elegant simplicity, HOMMÉS' modern furniture pieces are composed of rich materials with an alluring touch, attractive handmade shapes, and precious details that bring out the best in people. For Decorex 2022, the pieces already known to be true design icons, have gained a language in METAMORFIK House's NeoModern virtual tour with clean lines, a unique curved appeal, and a wise combination of natural and manufactured materials. 
TRAVERTINE TIME!
Travertine is a porous limestone sedimentary rock that has been widely used for years by both architecture and interior designers. This elemental stone is known to ancient civilizations because of the quality and strength of the material, used to build some of the most well-known monuments in history, such as the Coliseum in Rome and the Roman aqueducts.

Travertine is an essential piece of furniture in all high-level interior design projects. Thinking about that and the materials and lines that make modern design timeless and elegant, see below the furniture in Travertine that is part of METAMORFIK new products:
Fifih Side Tables Travertine Set 10

Side Table

$

19.266
Clyde Center Table Travertine

Tables

$

11.839
 METAMORFIK New Products: Artistic Soiree And Marquetry
The NeoCraft section of METAMORFIK's new products features distinctive furniture, fabrics, and household items made with traditional methods by talented artisans in an effort to preserve and spread the best of the manufacturing industry. Inspired by the unconventional and surprising world of marquetry, a traditional woodworking technique that creates beautiful patterns and designs using thin veneers or layers of wood, HOMMÉS Studio presents two designs of furniture: Pablo Center Table and MOA Cabinet.
PABLO CENTER TABLE
Pablo Picasso, this bird eye center table blends the 20th-century artistic movement Cubism with ancient woodwork. The marquetry coffee table is made by skilled artisans using natural materials and preserving traditional techniques and celebrates the arts & crafts movement.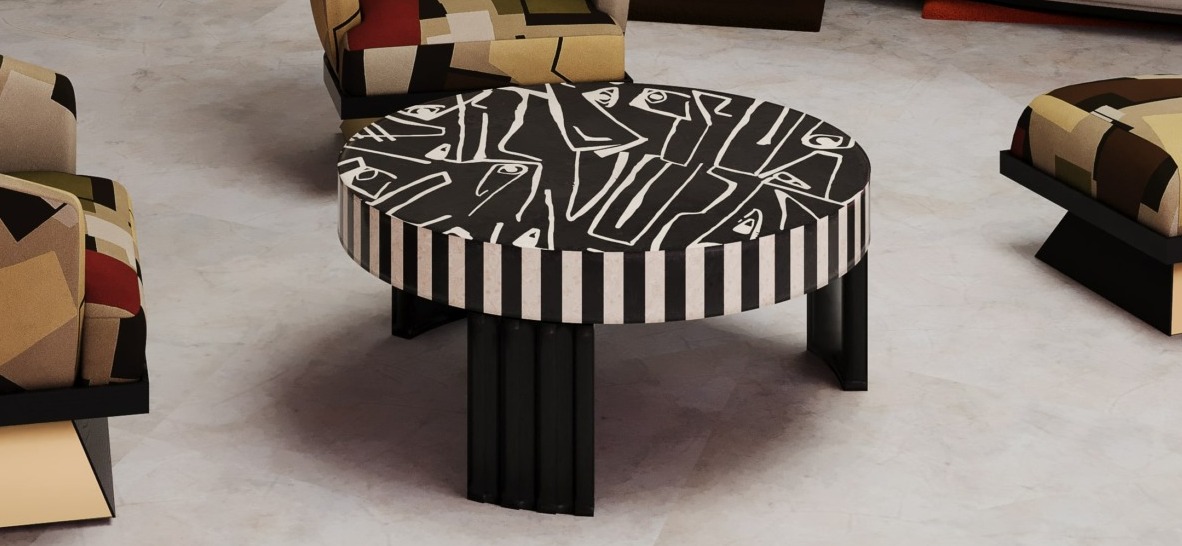 No products were found matching your selection.
MOA CABINET
Honoring materials and traditional manufacturing processes, Moa Cabinet manifests an act of marquetry with the use of different types of wood to create a compelling yet abstract visual composition that evokes mid-century geometry with a three-dimensional effect highlighted by woods' natural colors and texture. 
METAMORFIK New Products: Dramatic Decor
With "all black" versions of classic best sellers like Fifih, Lunarys and Pina, the black pieces that were part of the HOMMÉS new products at Decorex London are simply divine! Get to know a little more about some of them:
No products were found matching your selection.
Burton Dining Table

Tables

$

21.526
METAMORFIK New Products: The New Wave Design 
Fluid and curved spaces make the atmosphere lighter, more modern, and elegant. After all, nothing like lines and curves to exalt the beauty of art. METAMORFIK's selection of new products celebrates the diversity of shapes with some pieces like the Cadiz Sofa, a Memphis Design style furniture with curvilinear shapes that makes a statement without renouncing comfort.
Luxurious yet effortlessly, the Ribon Suspension Lamp Rose Gold também é um exemplo de peça capaz de trazer leveza e movimento.  The modern suspension lamp with a futuristic flair is very light and airy, resulting from simple materials and construction.
Finally, the Vonkli I and Vonkli II armchair set, were designed on Memphis Design furniture, which is both bold and refreshing. The pieces with voluptuous silhouettes offer a pure yet alluring aesthetic to any modern room or contemporary entryway, blending the elegance of art deco with iconic colors and pop art aesthetics.
There are many options of furniture to transform the atmosphere of your space! You are one click away from having some of the METAMORFIK new products exclusive by HOMMÉS Studio. Check out our complete list of products and have the best of Decorex 2022 in your project.