Here's the absolute everything you need to know about modern dining room design for designing a room where we feast on the most delicious moments.
When you think about home, where do you create your best memories? Dining rooms are where the most laughs happen and where revelations are made. Therefore, dining room decor is very important. It is like set design, dining room design is creating the perfect scenario for great stories.
We are sharing with you everything we know about modern dining room design. The knowledge we're sharing comes from our daily dive into top residential projects, interior design basic guides, as well as our very personal needs as creative people who love a good meal, in good company.
This article reveals essential elements to get a modern organic or effortlessly chic dining space, as much as an extravagant modern dining room design with bold colors and even a quiet eating room with soothing neutrals. Dining rooms demand class and elegance, but they must be a comfortable space or the right floor for a dinner with an after-party.
The goal is to pull off a modern dining room design that is a feast for the eyes.
Read the article and discover everything you need to know about modern dining room design.

1. MODERN DINING ROOM DESIGN MUST BE BOLD
One thing we know about modern dining room design is that the rooms where we eat are also the room where we create the most delicious memories.
Our minds feast on want we hear in the conversations we engage in, on what we smell and taste, and on what we see. Design a modern dining room as if you're plating food.
2. MODERN DINING ROOM DESIGN MUST BE USEFUL
A little bit of drama is necessary, but first, we must ask about the purpose of the dining room. Will it host dinner parties or family gatherings? Are there any kids in the house? How many sits will you need?
Having these questions answered helps to choose the most adequate dining room set for a stylish and functional modern dining room.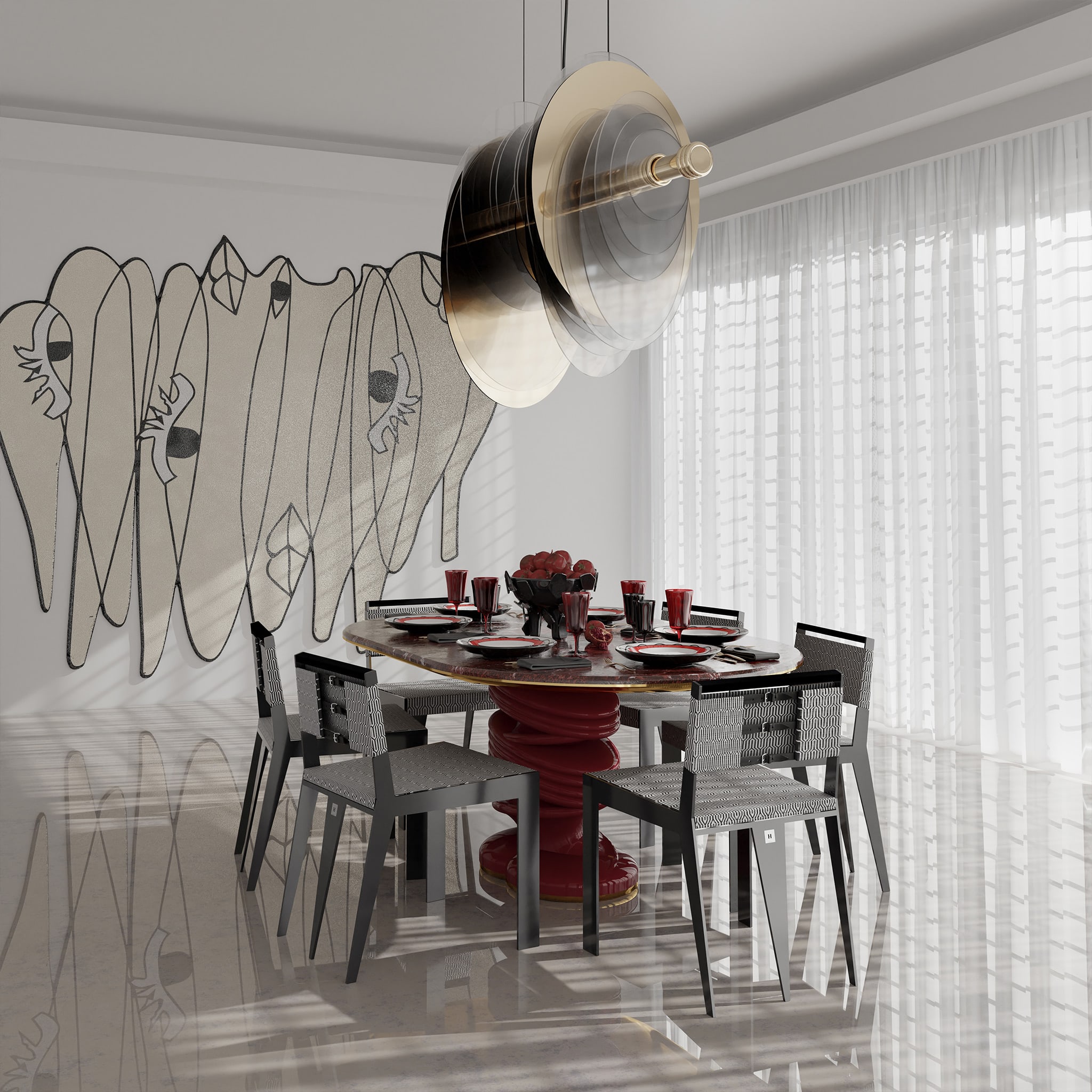 3. THE DINING TABLE MUST BE A DESIGN STATEMENT
The table is undeniably the most important furniture element of a dining room. When designing a modern dining room, choose a dining table that is a design statement, with a striking attitude, and sculptural shapes.
DINING TABLE: HOW TO CHOOSE THE RIGHT ONE FOR YOUR HOME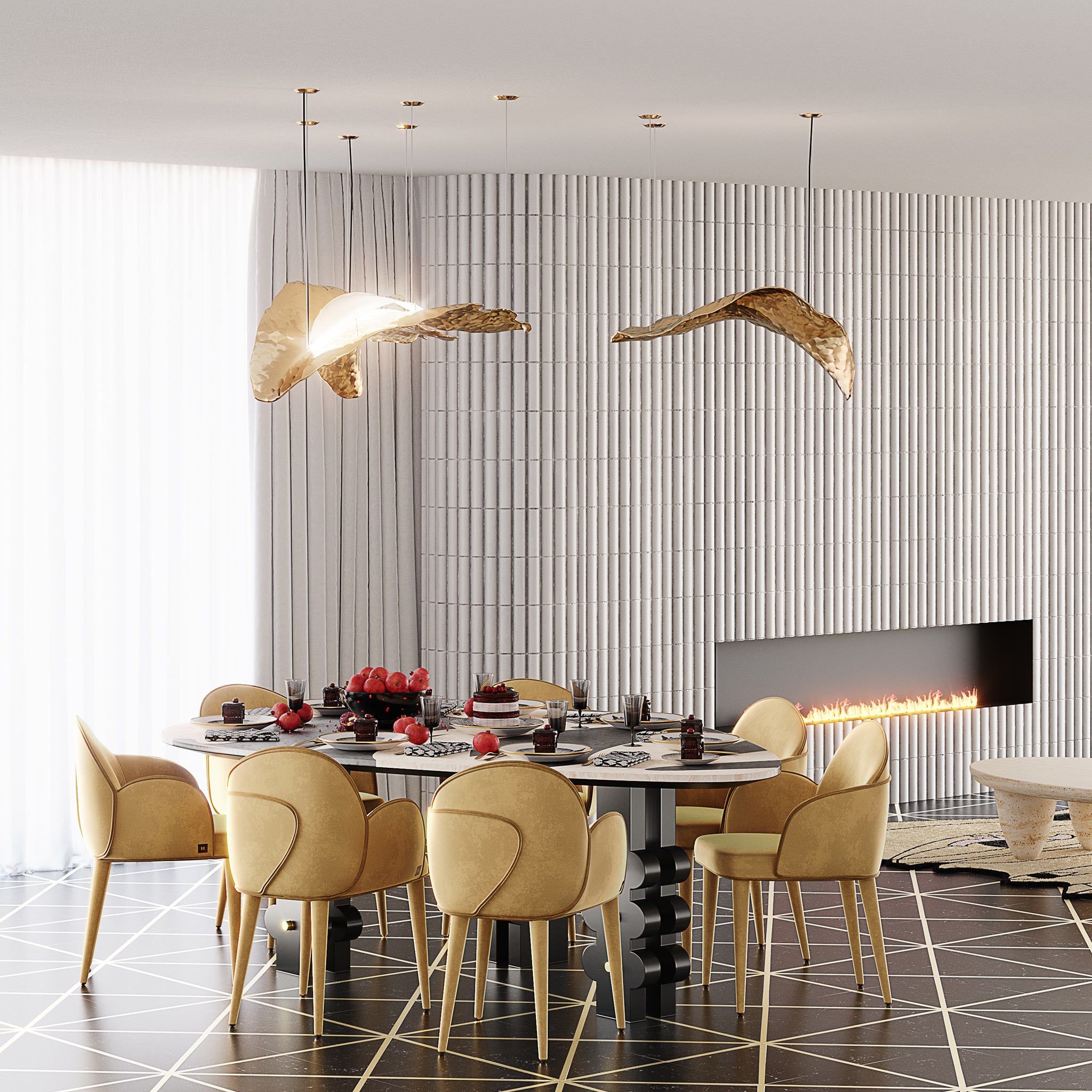 4. DINING CHAIRS MUST BE COMFORTABLE
A dining chair must be comfortable. That's another thing we know about modern dining room design. However, the look of a dining chair doesn't need to compromise comfort. As a matter of fact, a good dining chair is only good if design and quality come in equal measure.
5. HAVE A CONVERSATION STARTER
Dining rooms must have a conversation starter, an ice breaker. It can be a contemporary art piece, a wall rug, a dining table that is a design statement, or a zingy suspension lamp. One of these dramatic decor elements can shape the talks around the table for the night.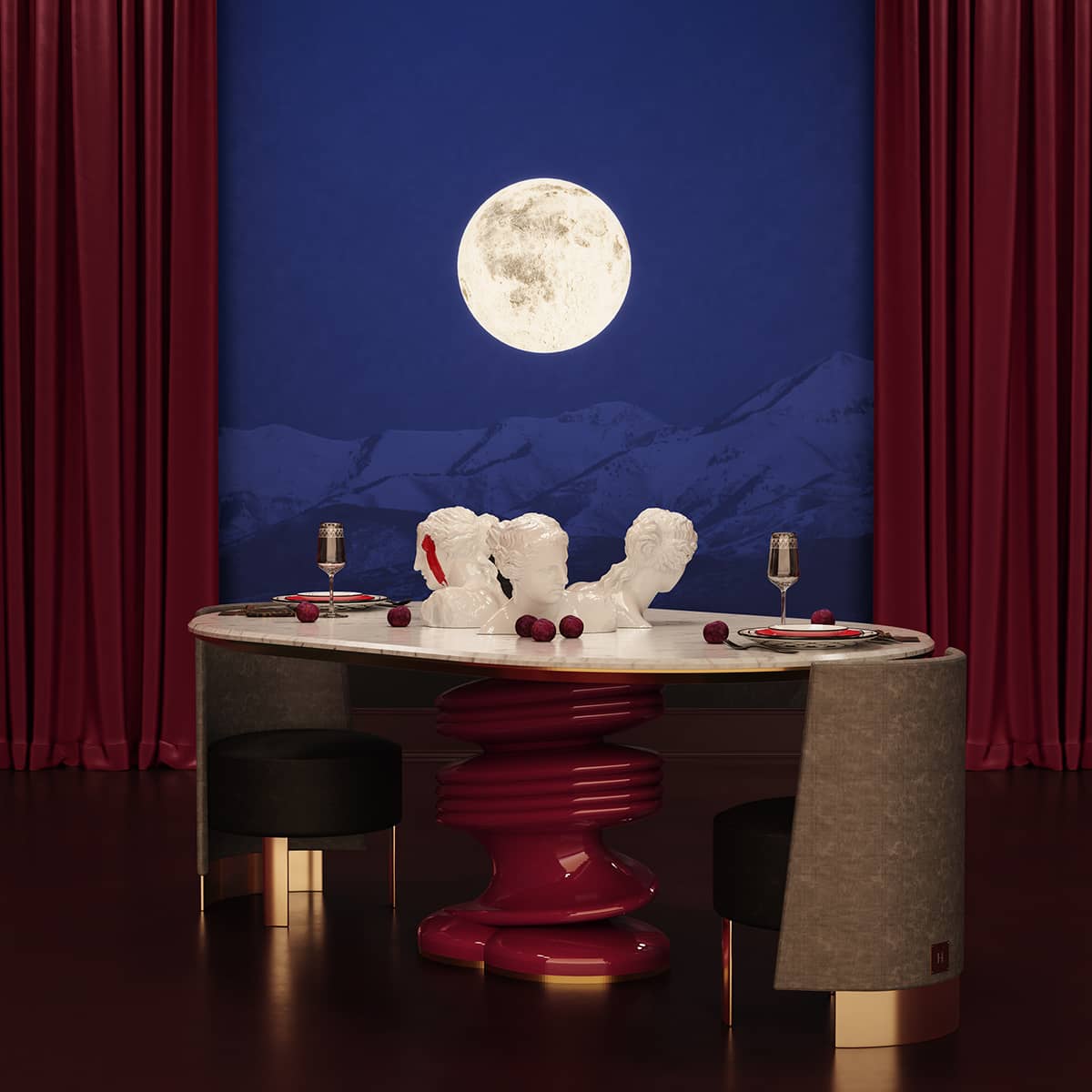 6. ENCOSE YOUR MODERN DINING ROOM
Designing a limit around the dining area will create a more intimate space. For an open-concept home, there are a lot of possibilities, from room dividers to plants or lighting fixtures surrounding the dining area. It is up to your imagination.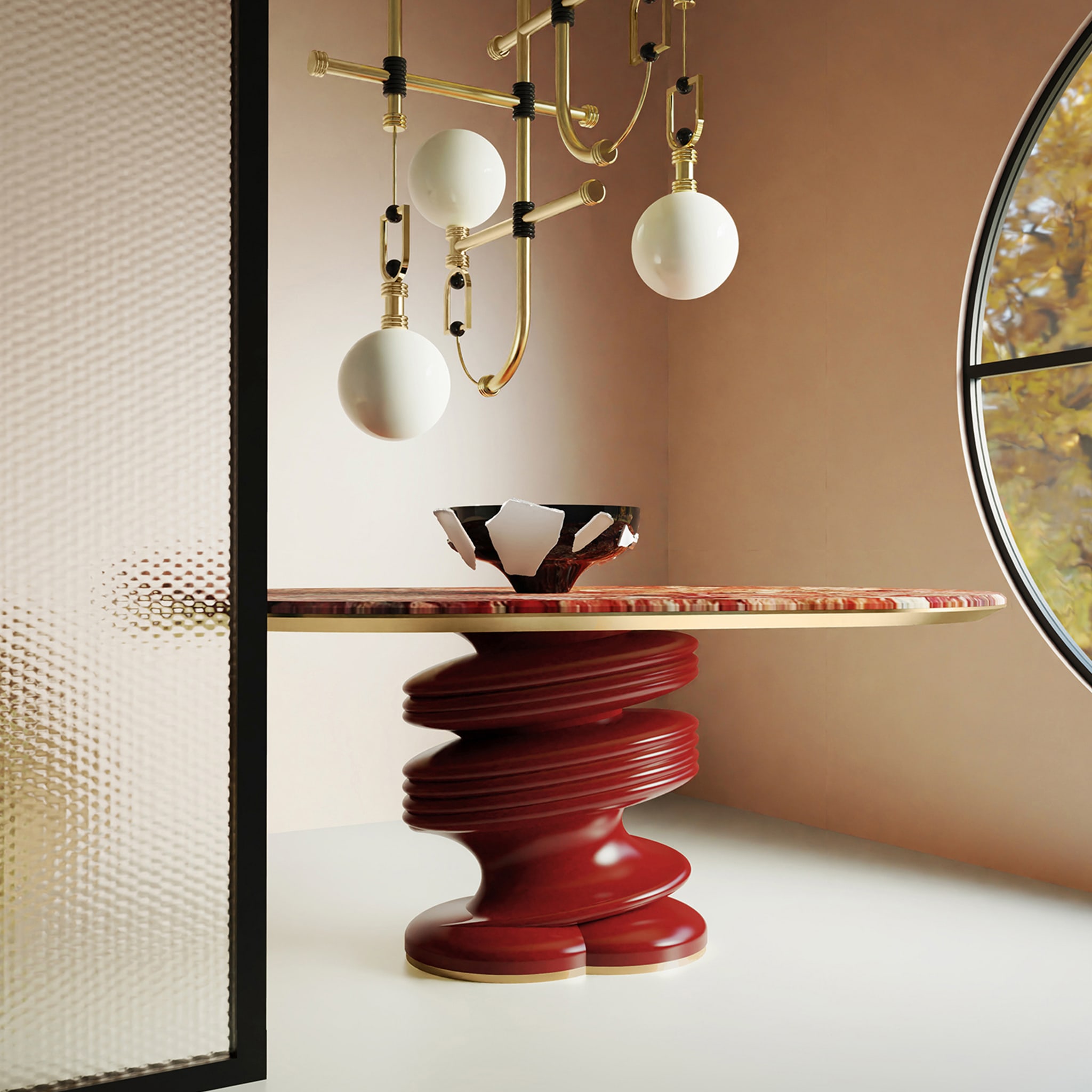 7. LIGHTING DESIGN IS ESSENTIAL TO MODERN DINING ROOM DESIGN
Having the perfect dining room is not only about a good table and good chairs, nor good decor. In order to achieve the perfect dining room, lighting design is essential.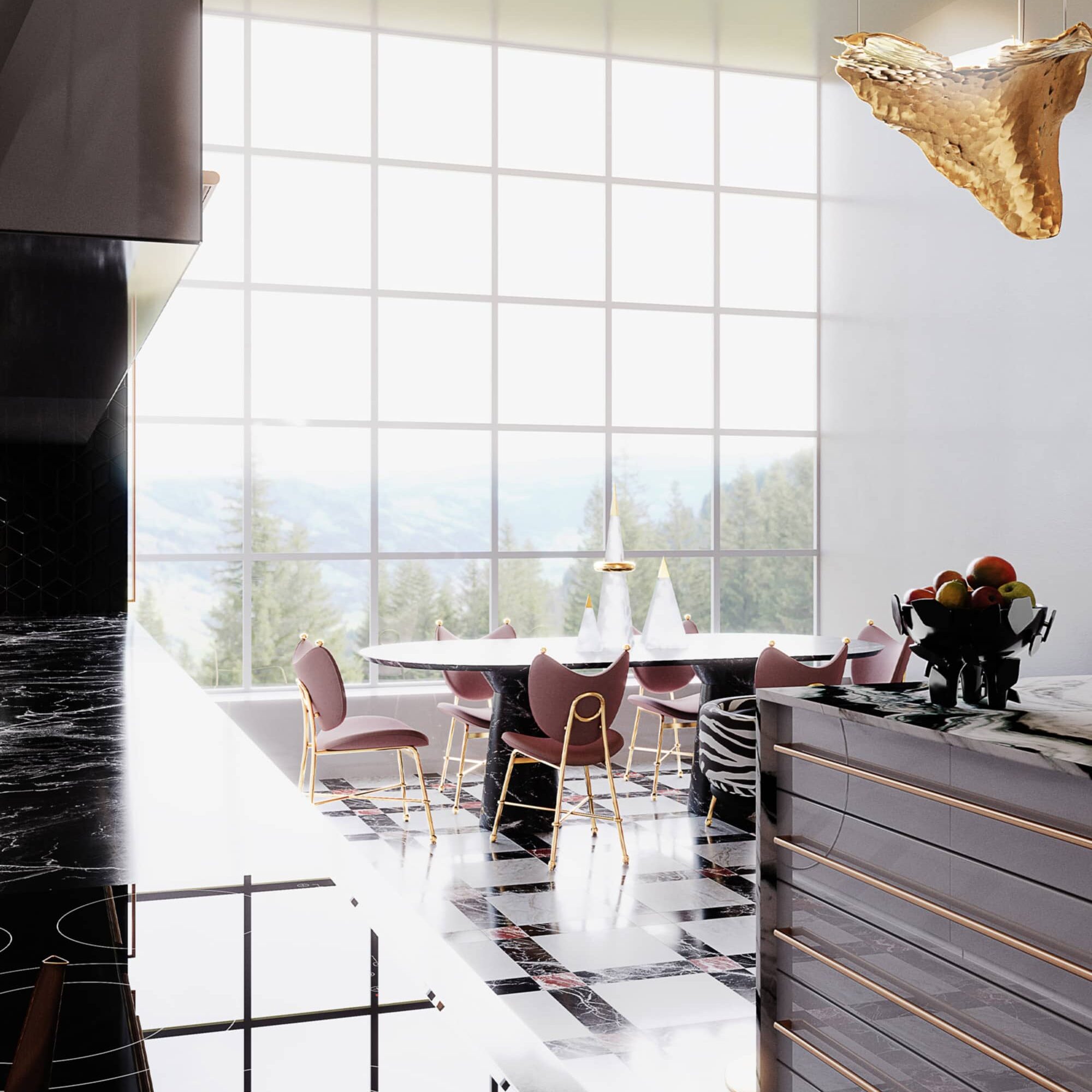 8. ADD PERSONALITY
A dining room won't be remarkable if it simply follows trends. Custom-made furniture that provides the right fit for the room, rare and unique vintage pieces and references to your personal tastes add character to a modern dining room design. Ask, what could differentiate this dining room from any other?
ARE YOU INTO INTERIOR DESIGN?
If so, discover modern furniture and lighting designed by design lovers for design lovers. All you need is to download the Hommés Studio catalog. To complete your interior design project, choose the high-end homeware by ACH Collection.