Call it a union of eccentric, design-obsessed, slightly insane minds and eccentric house. The story begins in a Los Angeles gym, where businessman Yoram Heller and architect Andre Herrero made what can be described as a bromance.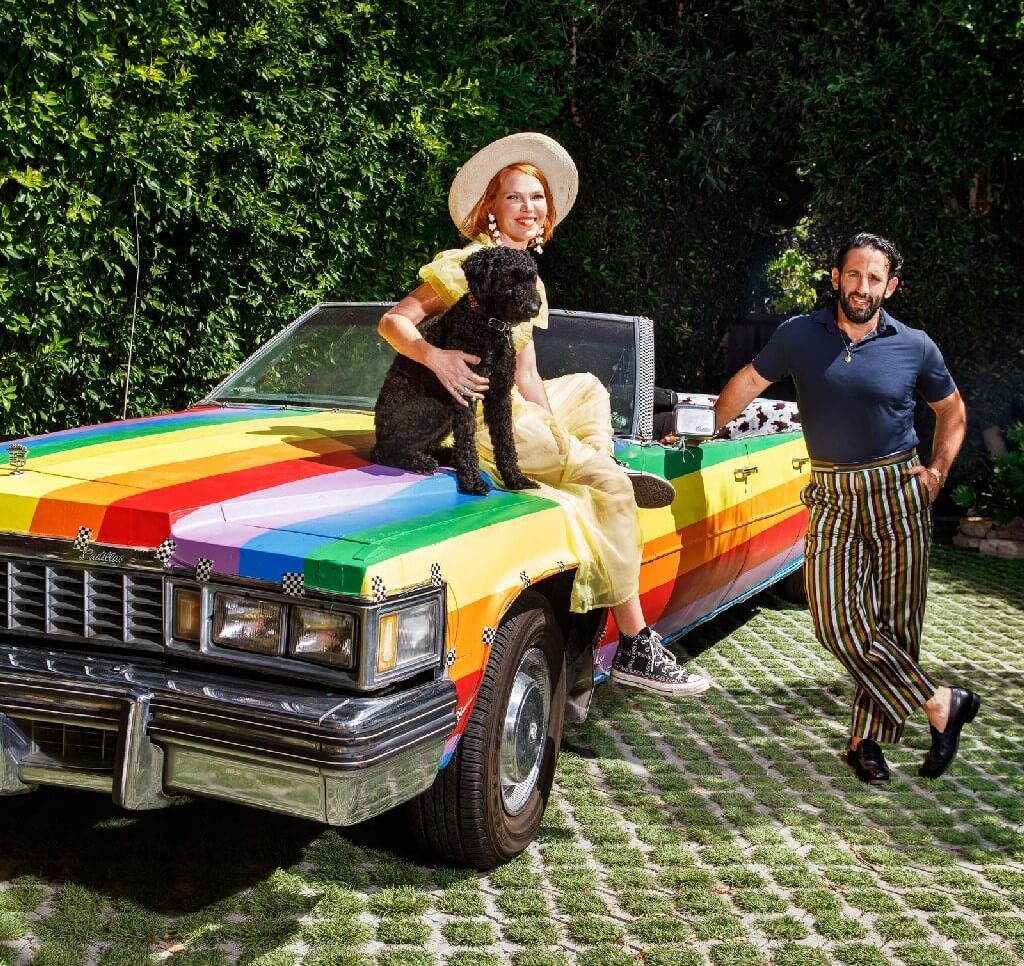 Heller had been renovating his 1907 Craftsman House in Angelino Heights for a couple of years and asked Herrero for help with the master bathroom. "I am not afraid of trial and error, but it was getting out of hand," Heller recalls. Nevertheless, things started well, and the requests grew.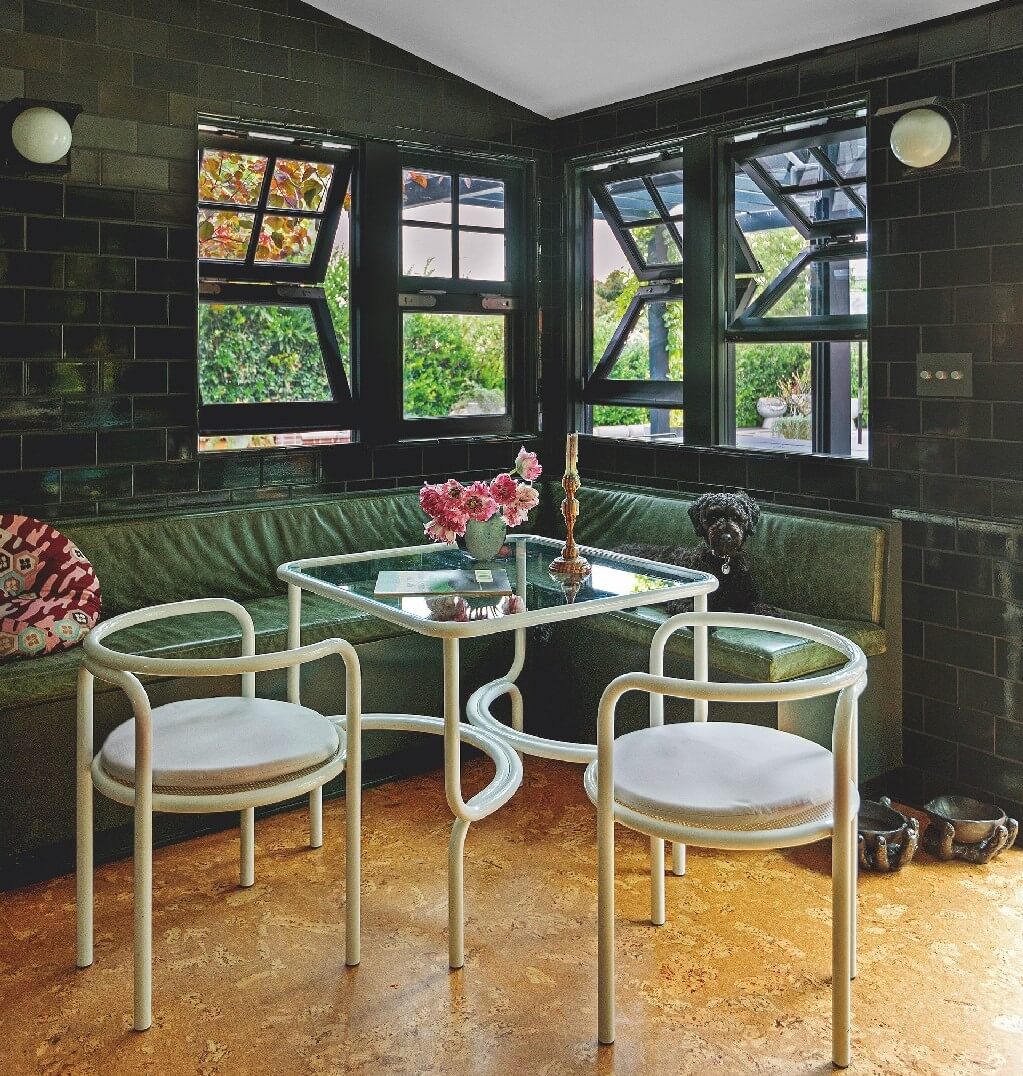 In the meantime, the architect became a partner in the  Charlap Hyman & Herrero firm, which has built a reputation for its eccentric and avant-garde houses, shops, products, and exhibition designs. The final piece of the puzzle was Heller's girlfriend, vintage fashion connoisseur Eleanor Wells, whose sensibilities dovetailed with the aesthetic grandeur of the house. "I am a maximalist by nature. I like everything to the max," she says.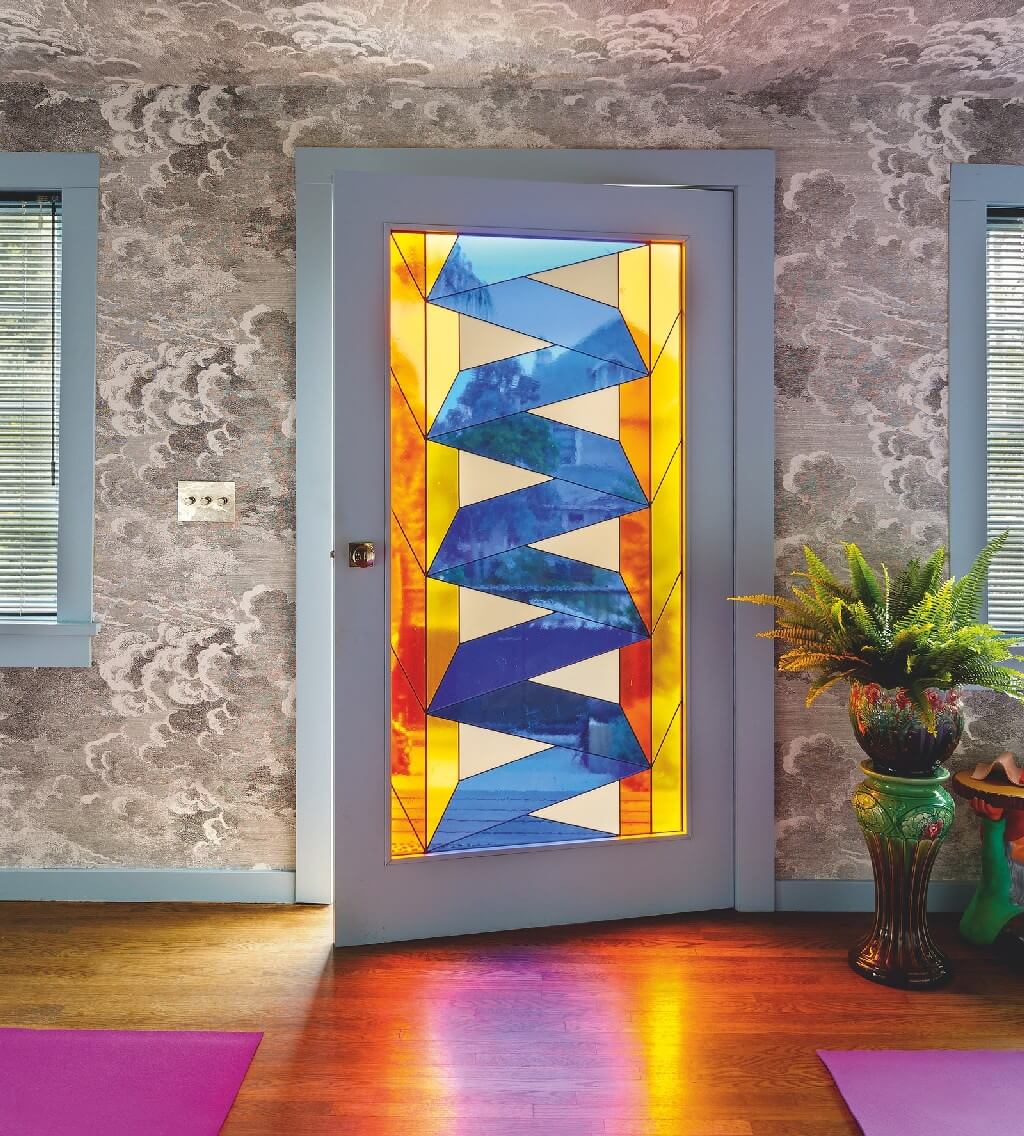 The fun begins at the door, which Charlap Hyman & Herrero designed with electric blue, yellow, and orange-stained glass. The walls and ceiling are lined with Fornasetti's classic cloud wallpaper. Even the blinds were printed with the same pattern to complete the wraparound effect.
A little further on, the dining room has a monumental Preston Sharp stone table under a Mario Bellini cloud lamp.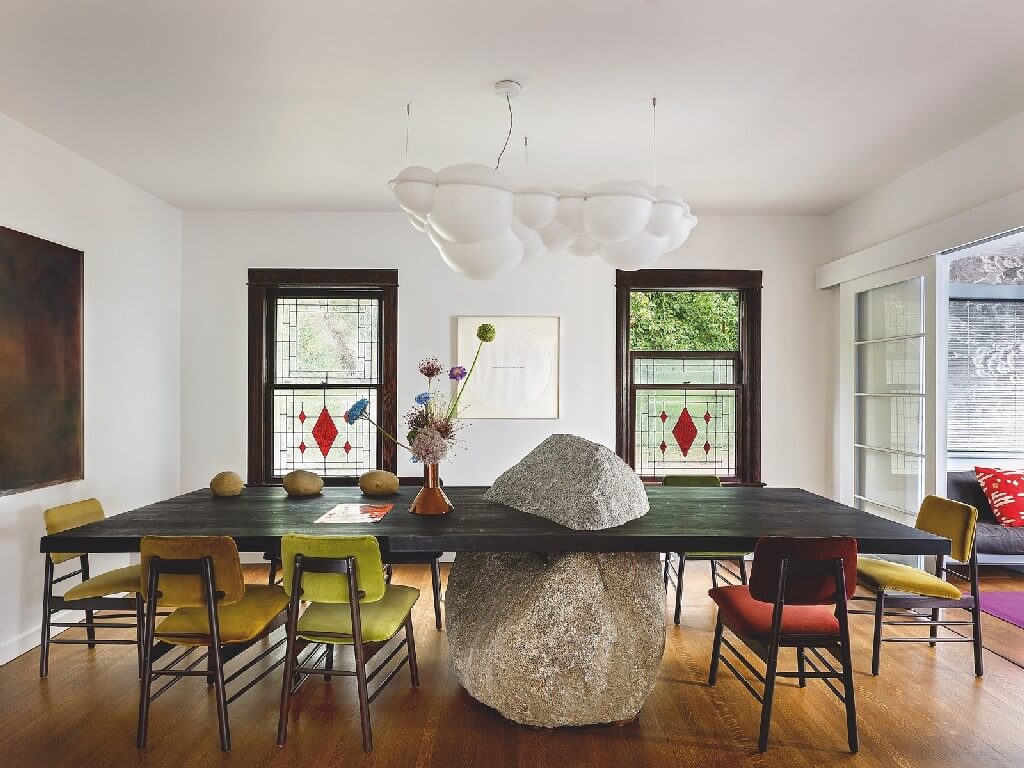 Heller / Wells' technicolor aesthetic unfolds in the living room. Terrazza sofas by Ubald Klug are joined by Philippe Starck's gnome tables, a fanciful eye lamp by Nicola L, and a suite of dreamy works of art.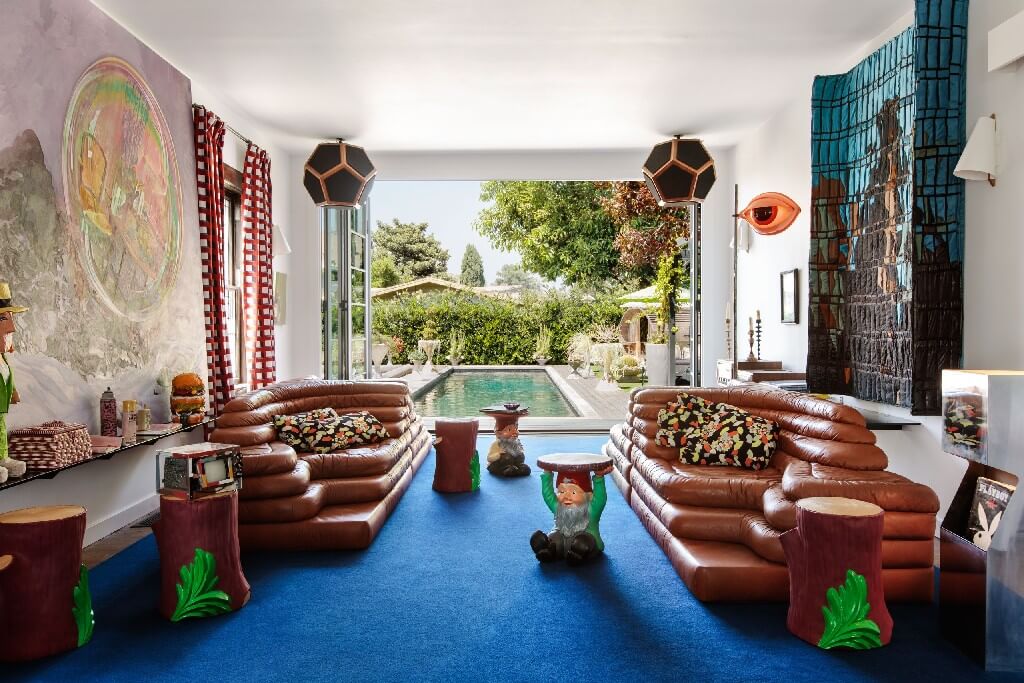 The living room is on the axis with the pool. They put a blue carpet and wholly opened the wall to accentuate the connection between interior and exterior. In this way, the floor prolongs the water. Charlap Hyman adds: "Each room is themed." The living room is the lake. The dining room is the mountain, the sky's entrance, and the master bedroom is the forest.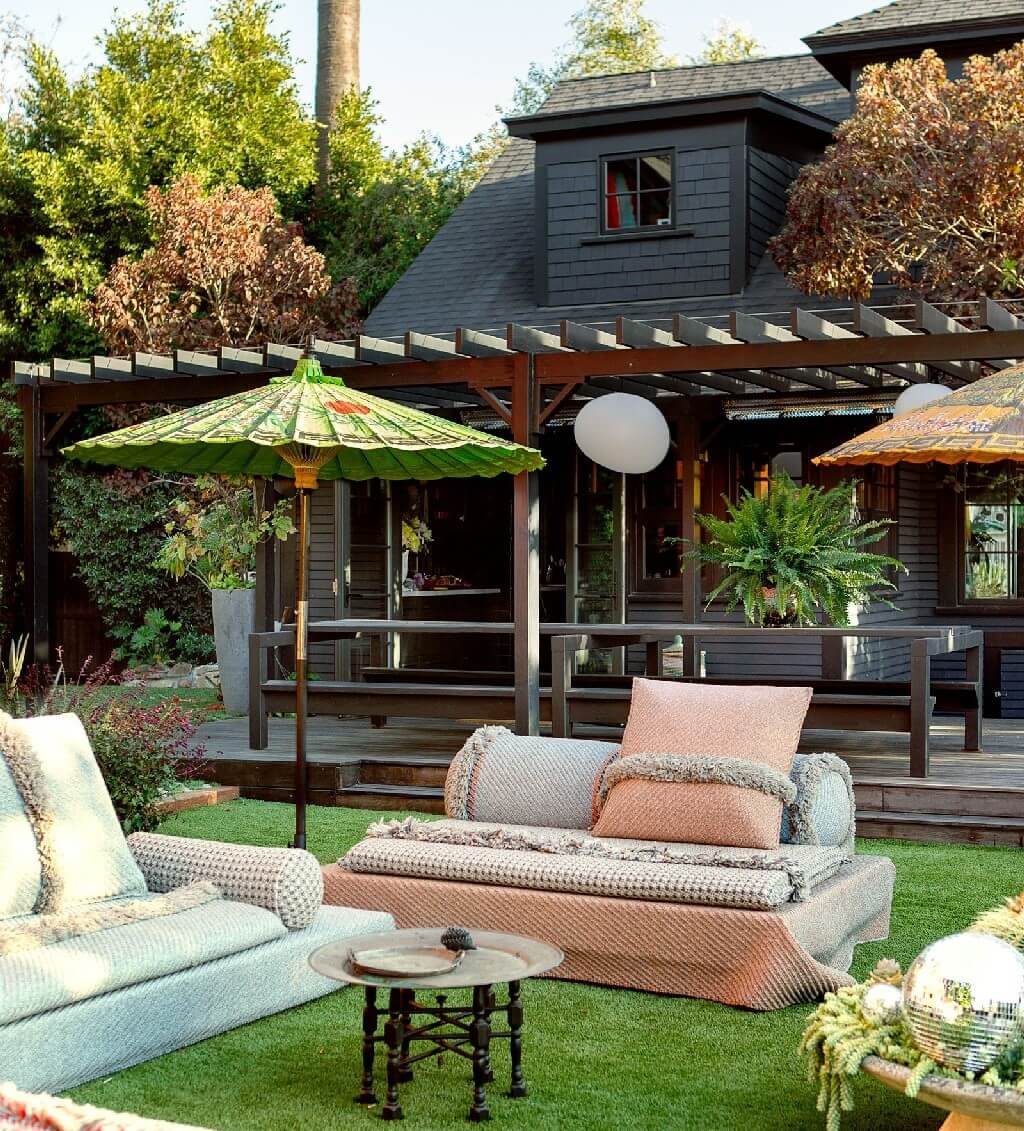 The master bedroom is expressed in a pattern developed by the designers that they applied to the walls, ceiling, and curtains. Insects hide among the vines that copulate and eat each other.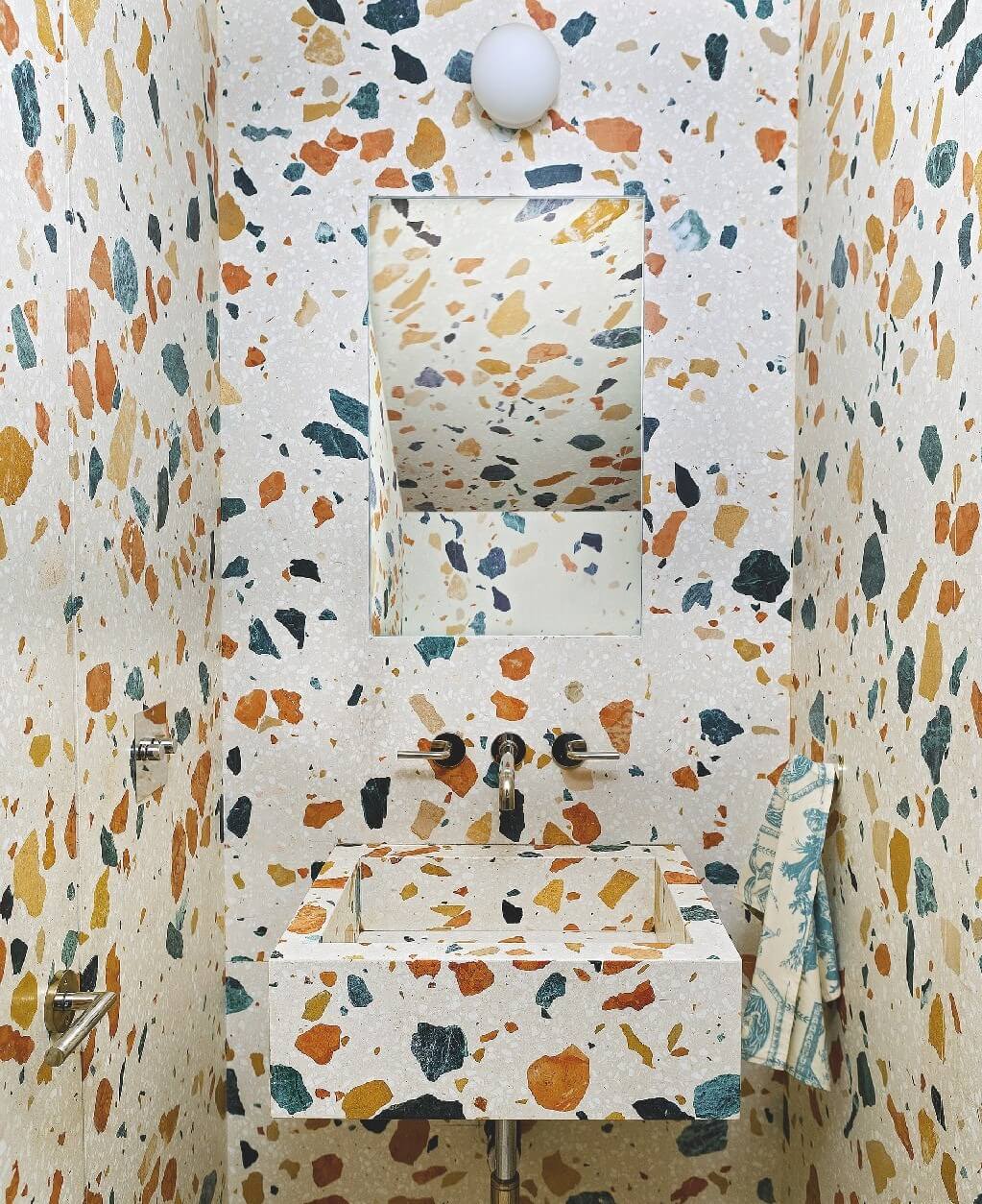 The hallucinogenic atmosphere is accentuated by an anthropomorphic bed designed by sculptor Mario Ceroli on a leopard-print rug for an extra dose of elegance. "In my world, animal print is a neutral element," jokes Heller.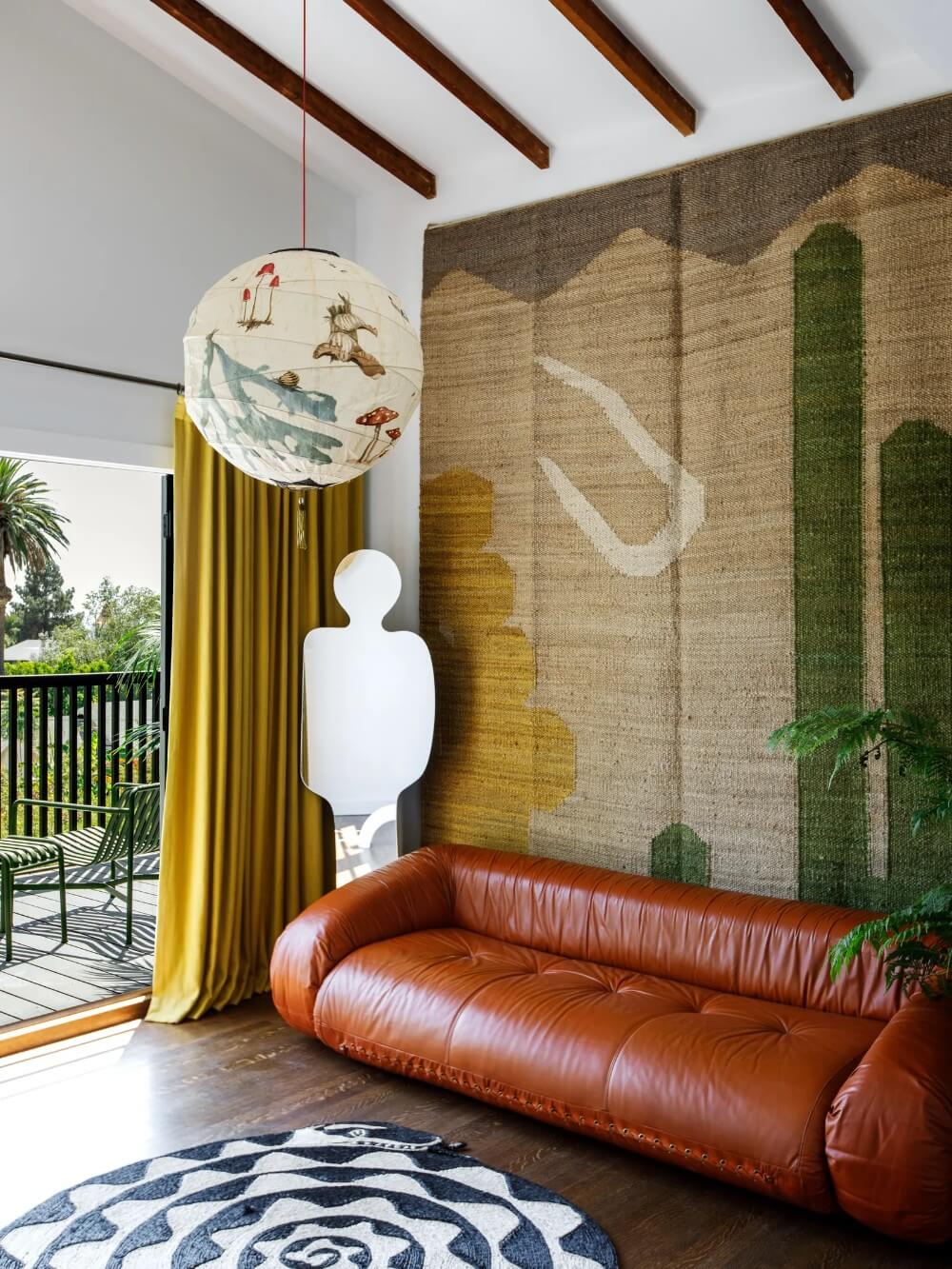 Download the Hommés Studio catalog and discover furniture, lighting, and home accessories to design a modern and sculptural interior. Pay a visit to ACH Collection website as well and discover high-end homeware and pet accessories for a wholesome modern lifestyle.