Designer Ohara Davies-Gaetano has created a timelessly elegant 18th-Century French Style Beach House which frames the incredible views. It is not difficult to see why the owners of this house fell in love with it – moreover, more to the point, it is located in. The sweeping views of the endless blue ocean from many windows are like a constantly shifting work of art. They tell the mood of the interiors as much as the elegant decoration. 
The 18th-Century house is situated in Emerald Bay, one of the few ocean-front neighborhoods with a private beach, making it a highly sought-after address. Ohara Davies-Gaetano clients fell in love with the house and the community. "The house was dated, but the strong bones, the layout, and the view sold my clients on the property."
The finished interior has a classical-meets-contemporary vibe that runs throughout the home. However, most importantly, it is not too buttoned-up, inviting guests and liveable for the young family.
When you walk through the front door, you feel as if you are floating above the sea – the views are fascinating. Davies-Gaetano's favorite space is the living room, layered with warm neutrals and luxurious textures.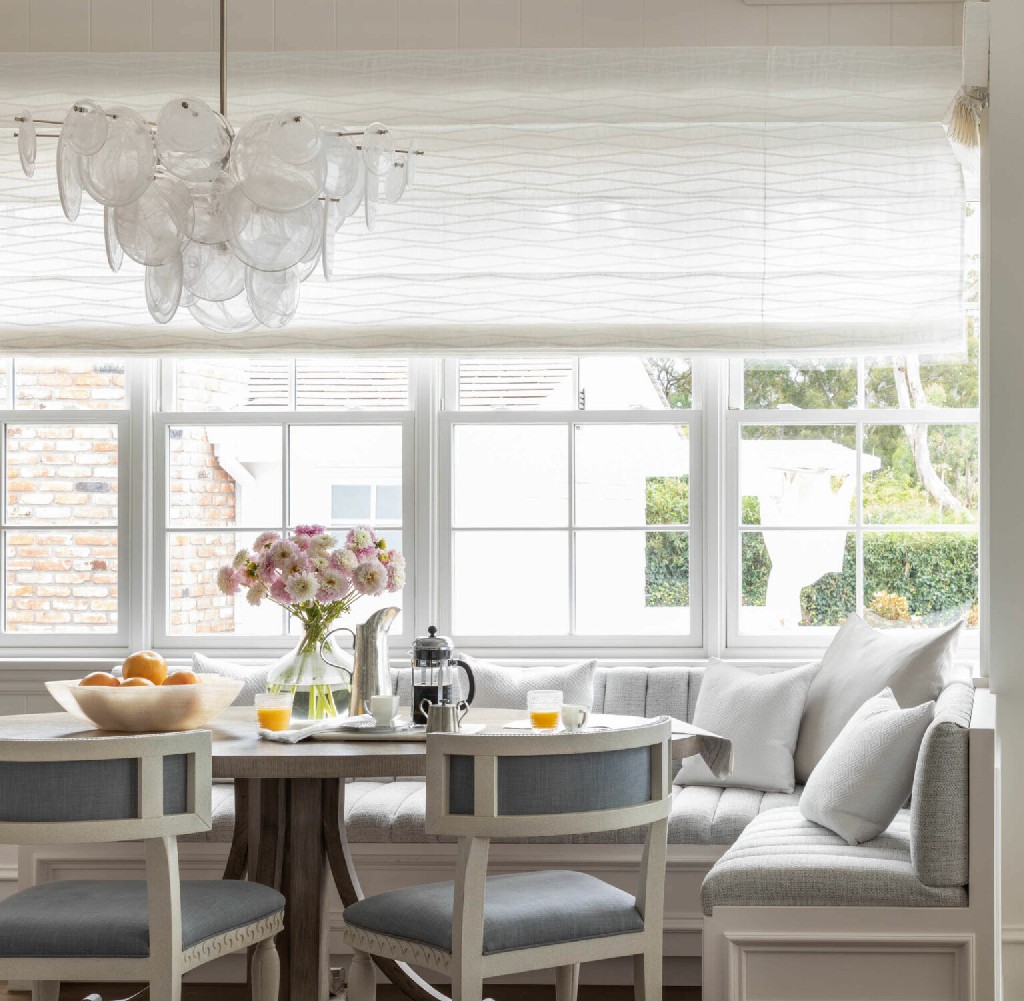 The designer has maintained and riffed off the period molding in the property, improving it with other heritage features. The fireplace mantles in the family room and living room, for example, were both imported from France and date back to the 18th-Century.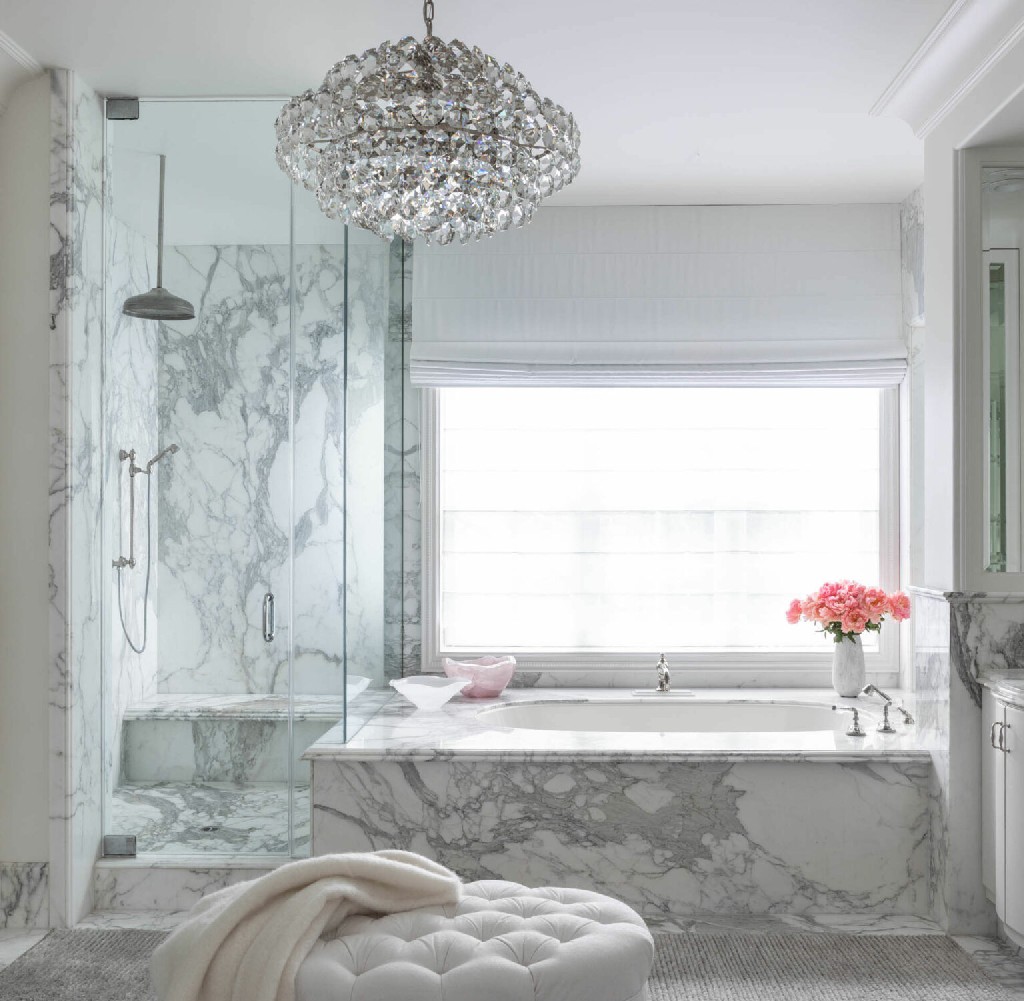 "I love how the views are framed by the design and the curation of elements," says Davies-Gaetano. "We decided to incorporate an antique French limestone fireplace mantle, to deepen the connection to the classic moldings. In addition, it pays homage to a Parisian Haussmann sensibility."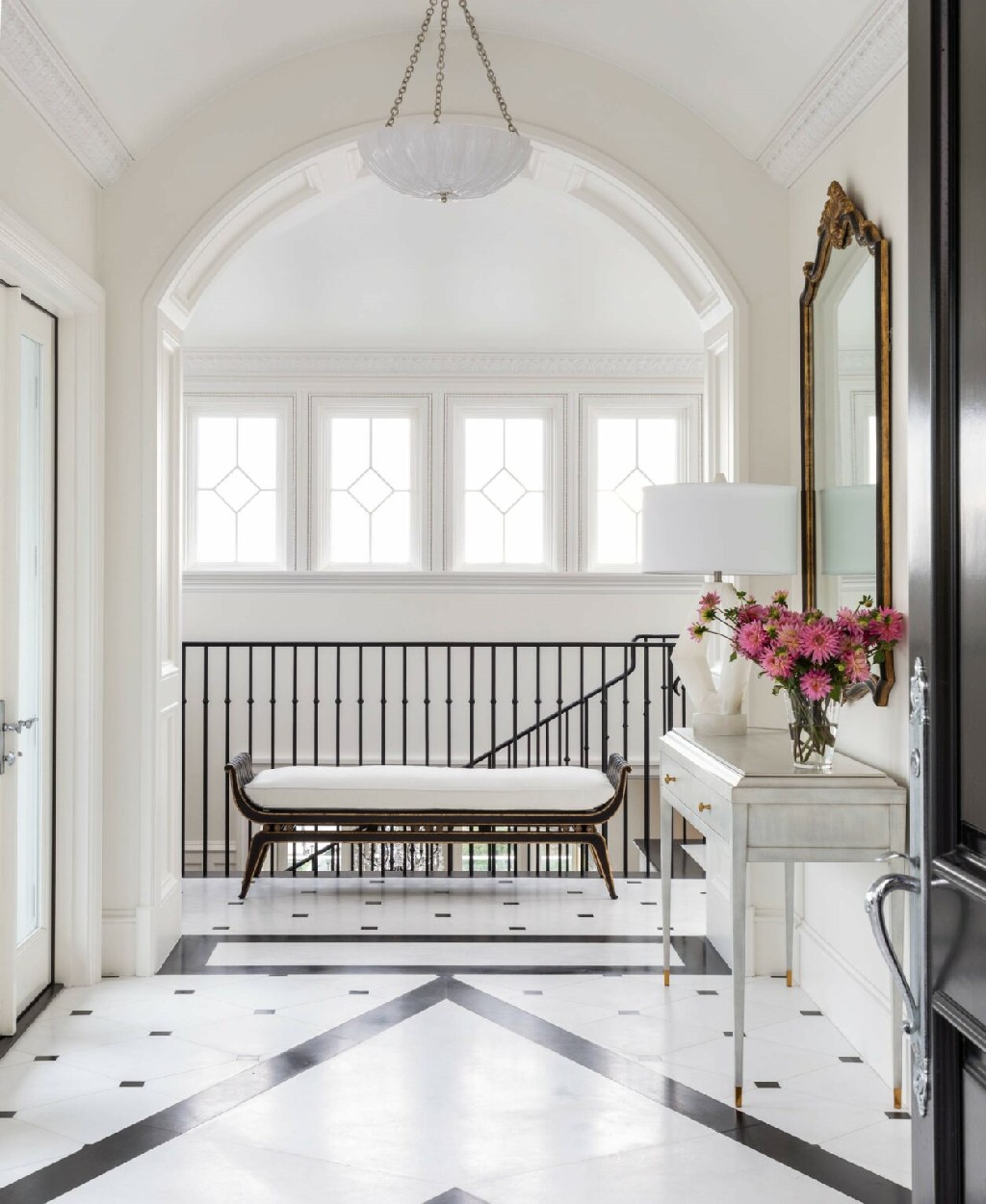 The historical touches are combined with modern and contemporary art. For example, Nick Gaetano, the designer's father, commissioned an abstract canvas in the dining room. Likewise, the artwork over the fireplace in the living room is by the Belgian artist Jean-Marc Louis.
The home is also sprinkled with artisanal decorative touches, such as hand-painted Fromental wallpaper behind the headboard in the principal bedroom and a chandelier in the living room designed by the late legendary decorator Tony Duquette. 
"I design to my client's lifestyle and aesthetic preferences, but at the core, I never stray from the fundamental belief that a home should be layered and curated," explains Davies-Gaetano. "The objects and pieces should meld from different periods of style and origin. In addition, a home should feel soulful and liveable."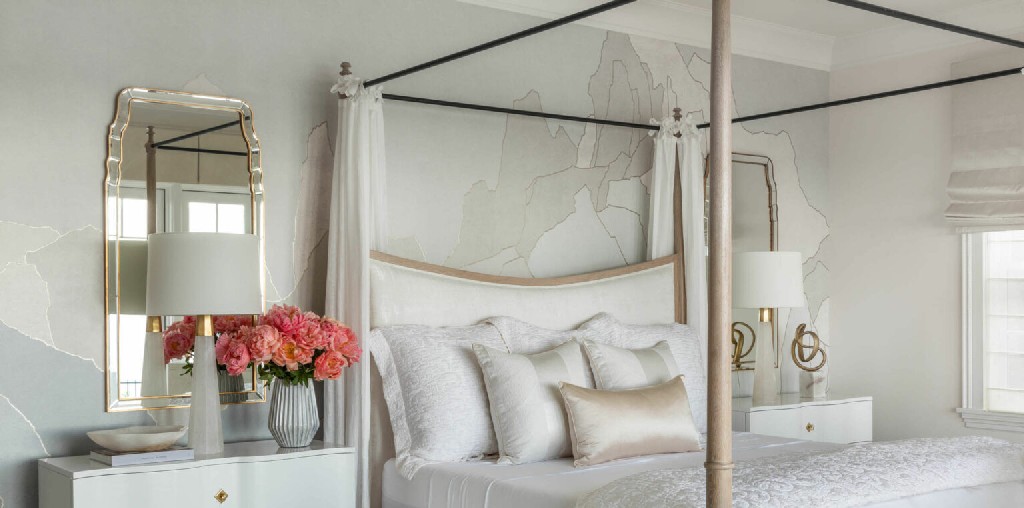 Little wonder, then, that the clients are delighted with their timelessly beautiful home. They are over the moon with enthusiasm and gratitude. It was better than what they dreamed it would be.
Check out our journal to discover more inspiration and find a daily dose of modern and spectacular architecture designs. Do not forget to follow Hommés Studio on Pinterest to stay on top of our architectural moodboard.