We've gathered the best interior design tips with the furniture trends 2023 to get you started in the new year in style!
There is nothing like starting a new year with projects and great ideas, right? While some people are still summing up what's already happened, HOMMÉS Studio is already keeping an eye on next year's highlights.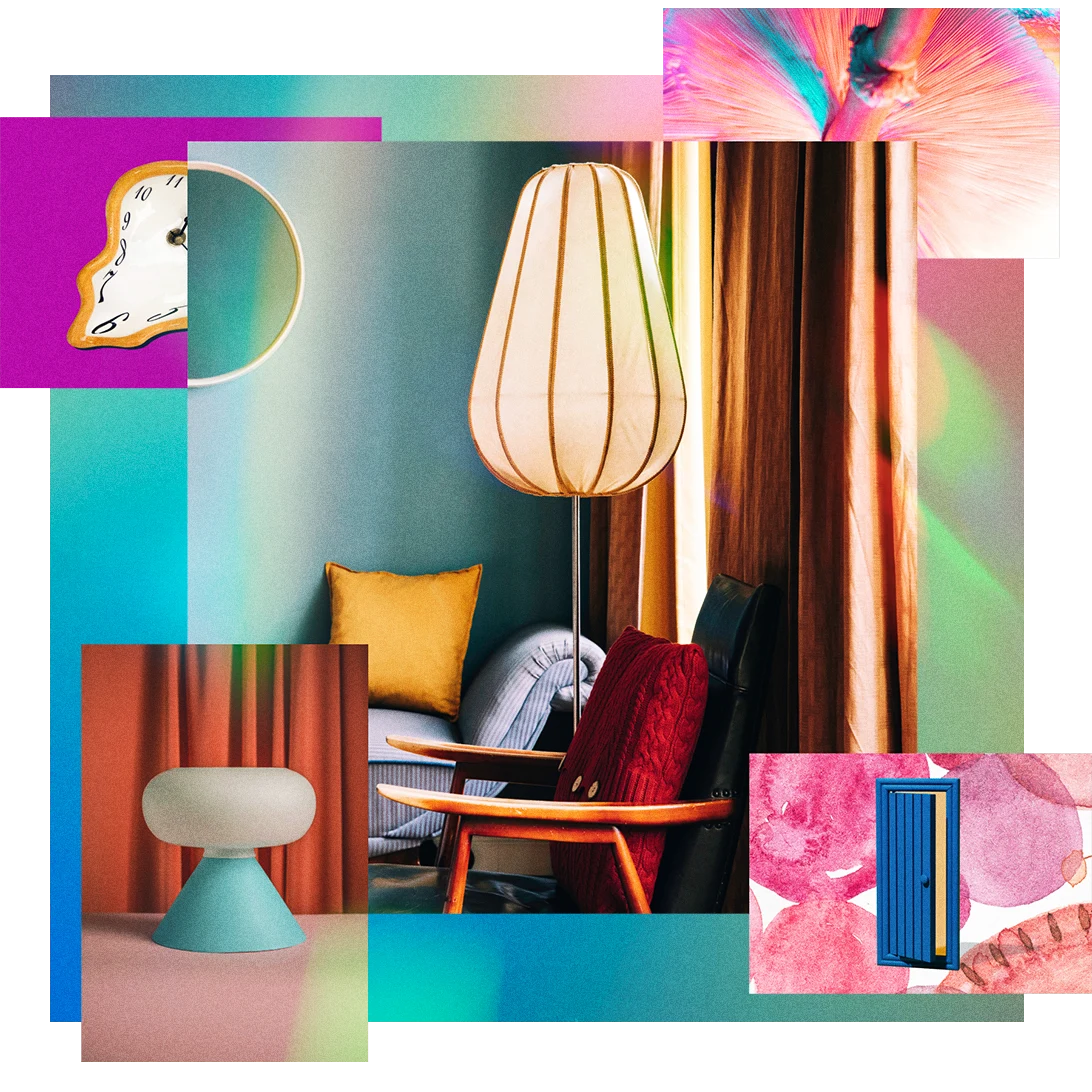 Are you ready to know what styles and types of furniture will be trending in the world of interior design in 2023? Then check this out!
SPOILER ALERT: If you are a comfort enthusiast, like curvy pieces, and appreciate a touch of color in your decor… The furniture trends 2023 promise a lot!
Interior Design Trends For 2023
There's no denying that trends, besides inspiring the cinema, the arts, architecture and people's lifestyles, directly influence fashion and interior design. For those who follow the news, you may have also seen the Pinterest Trends 2023 and the Pantone color chosed for the year, Viva Magenta.
To exemplify some of the furniture trends 2023 which were presented by interior designers Karen Rohr, Aleem Kassam and Jess Weeth in interview, HOMMÉS Studio has separated some exclusive pieces from the collection for you to complete your project's decoration and still be aligned with the latest in the market! 
Furniture Trends 2023 by HOMMÉS Studio
1 – SUSTAINABILITY
This was already a trend from previous years, but it is in full swing for 2023. With the brands' proposal to bet on sustainability, the demand for furniture that is made of ecological and sustainable materials is increasing. "Natural wood finishes are becoming increasingly popular as consumers seek products that will have a minimal environmental impact", says says Karen Rohr of Mackenzie Collier Interiors. 
An ancient art form that dates back to the 16th century, but is still alive today, is marquetry. The traditional woodworking technique involves creating beautiful patterns and designs using thin veneers or layers of wood. It is impressive for its careful craftsmanship and beautiful patterns.
Nowadays, this noble technique is coming back with a modern and bold interpretation. Many furniture designers look with interest at marquetry and try to create modern furniture, but with an ecological and sustainable basis, in order to reuse materials. Inspired by these furniture trends 2023 HOMMÉS Studio has a selection of modern marquetry work that brings together many design styles and materials.
2 – LARGE SCALE PIECES
Still with the idea of entertainment and the return of face-to-face meetings and gatherings, the designer of Kalu Interiors, Aleem Kassam, reinforces the scale as a furniture trend 2023. "Larger scale pieces that serve more purposes and accommodate more people," says the professional about the size of the pieces, which tend to be highlights in rooms for the space they cover. 
Also in this idea, Rosalia Cabinet and bar combine harmonious shapes and materials. A stylish theatrical way to store your favorite drinks and be part of your high-end design project.
With peculiar modernity, chunky legs, and a classy tabletop in marquetry, Zimmer Dining Table makes mouths water. Spacious and refined, it is perfect for hosting friends for a dinner party.
3 – CURVED LINES
The curved lines and well-defined silhouettes is one of the furniture trends 2023, according to Jess Weeth, interior designer. Furthermore, "mixing clean-lined pieces with curved silhouettes creates tension and drama," says the founder and director of Weeth Home. 
Another point mentioned by the professionals is the feeling that furniture with a curved, more contemporary structure offers a sense of closeness and movement among users. Memphis Design furniture is an excellent example of this new style. 
Cadiz Sofa, for example, is sofa with curvilinear shapes that makes a statement without renouncing comfort. The sofa sculpture has a wavy backrestand the seat has an organic shape, designed for nesting moments of socialization and laid-back conversation. 
Modern, timeless and elegant. The Ribon Rose Gold suspension lamp is an essential fixture in all projects, as it is light and airy bringing movement and a lot of sophistication. Also in the Memphis style, the Vonkli II Armchair, has a voluptuous silhouette that offers a clean yet alluring aesthetic to any modern living room or contemporary entryway.
4 – VINTAGE AESTHETIC
For lovers of traditional style, this furniture trends 2023 is perfect! And you don't have to raid your grandparents' living room to secure an antique design-inspired piece, as it's increasingly common to find new furniture with prints and looks that hark back to antique aesthetics. With the recent popularity of mid-century modern design, it's no surprise that retro-inspired pieces are making a big comeback," says interior designer Rohr. 
Vintage design transcends time, styles, tastes, and ages. The Alice armchair, a piece from the HOMMÉS Studio collection features the most comfortable materials in a retro aesthetic that anyone can ask for
Honoring materials and traditional manufacturing processes, Moa Cabinet is also an excellent example that timeless can be used very well in interior design decoration. This piece is distinguished by a clean silhouette, crisp lines and soothing tones, perfect for a vintage aesthetic. 
5 – COLOROFUL AND COMFORTABLE FURNITURE
With the lifestyle changes seen in recent years and the increase in time spent at home, experts agree that comfort will continue to make its presence felt as part of furniture trends 2023. "Comfort has taken a prominent role when it comes to selecting the perfect seat for any room or space," says Aleem Kassam in the same way that "looking for comfortable and stylish pieces with an emphasis on function will remain on the rise in the new year," adds Karen Rohr.
Following the same idea, people will be less afraid to dare in 2023. At least that's what the professionals guarantee since colorful pieces and those considered "out of the norm" are on the rise. "The trend will be to experiment with colors, patterns and unique, eye-catching pieces that become the focal point of a room."
With this in mind, HOMMÉS Studio proudly presents two pieces with maximum comfort and perfect to be the highlight of any living room: The Vonkli Sofa and the Ajui Armchair Terra. 
Get to know other HOMMÉS Studio products and buy exclusive furniture, adding a last touch of sophistication to your space