This historic house in Barcelona is pure charm. The renovation work by the designer David Lawrence and architect Carlos Garciavelez highlighted its beauty and offered a modern vibe to the interior.
This beautiful house in Barcelona from 1915 has an impressive garden and charming interior. Over the years, the space has been home to the same family, changing as the generation and their needs. Now, the house has been through a revitalization to receive a new chapter and welcome a new resident.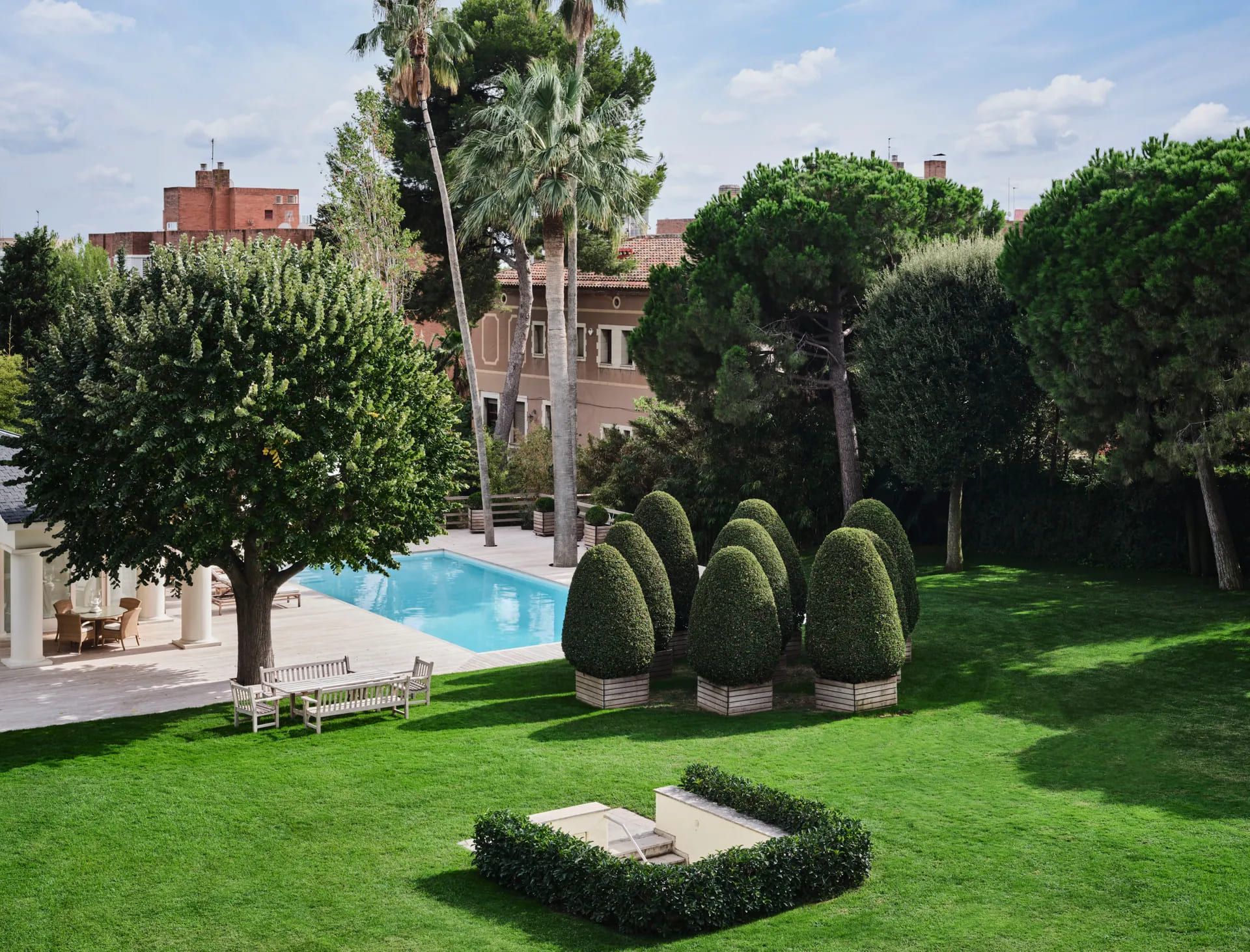 For the revitalization work, the owners called the designer David Lawrence and the architect Carlos Garciaveles. According to Lawrence, the original layout was very traditional, with dark furniture pieces. For the new design – he opted to go with light colors and clean lines.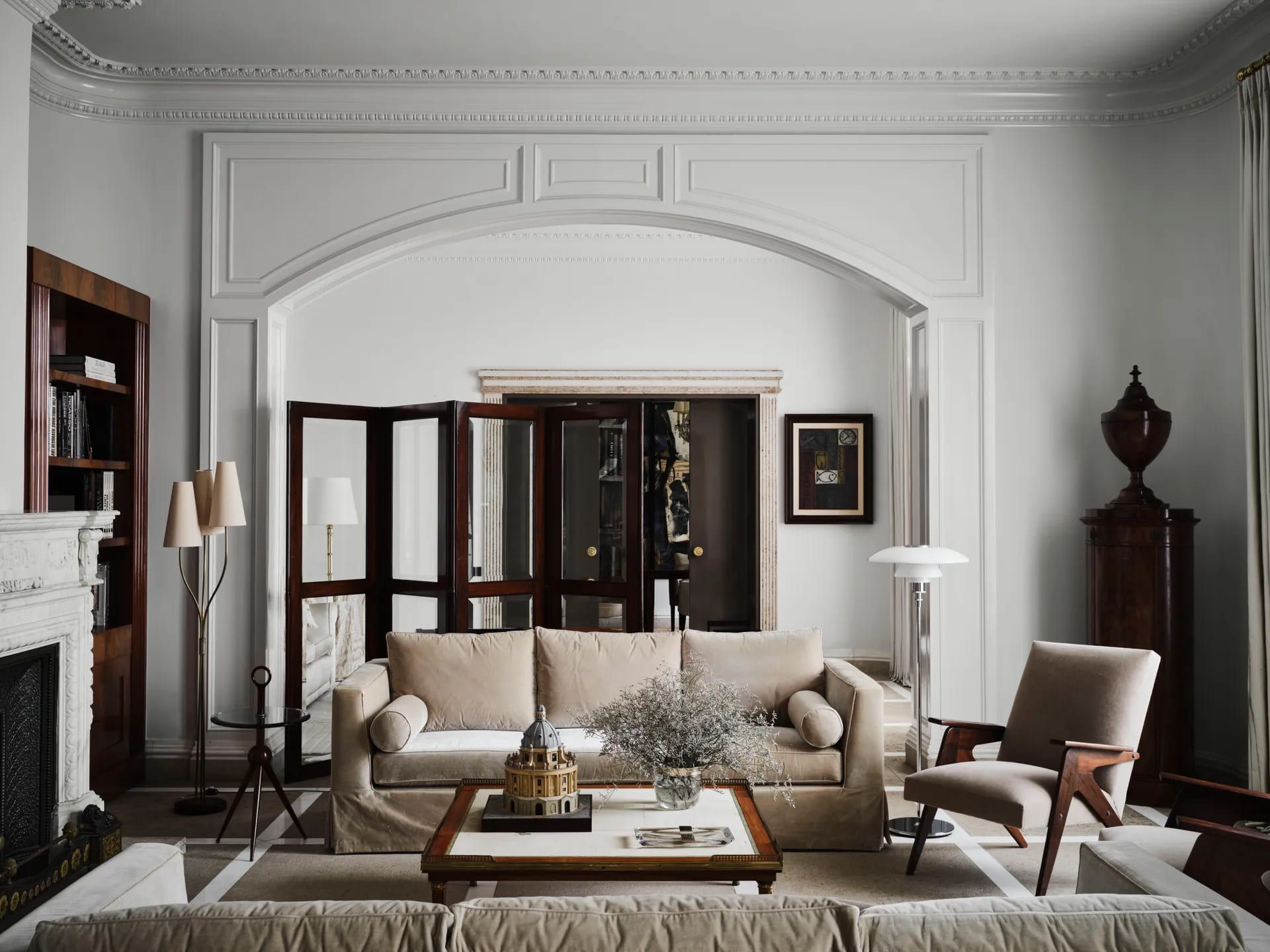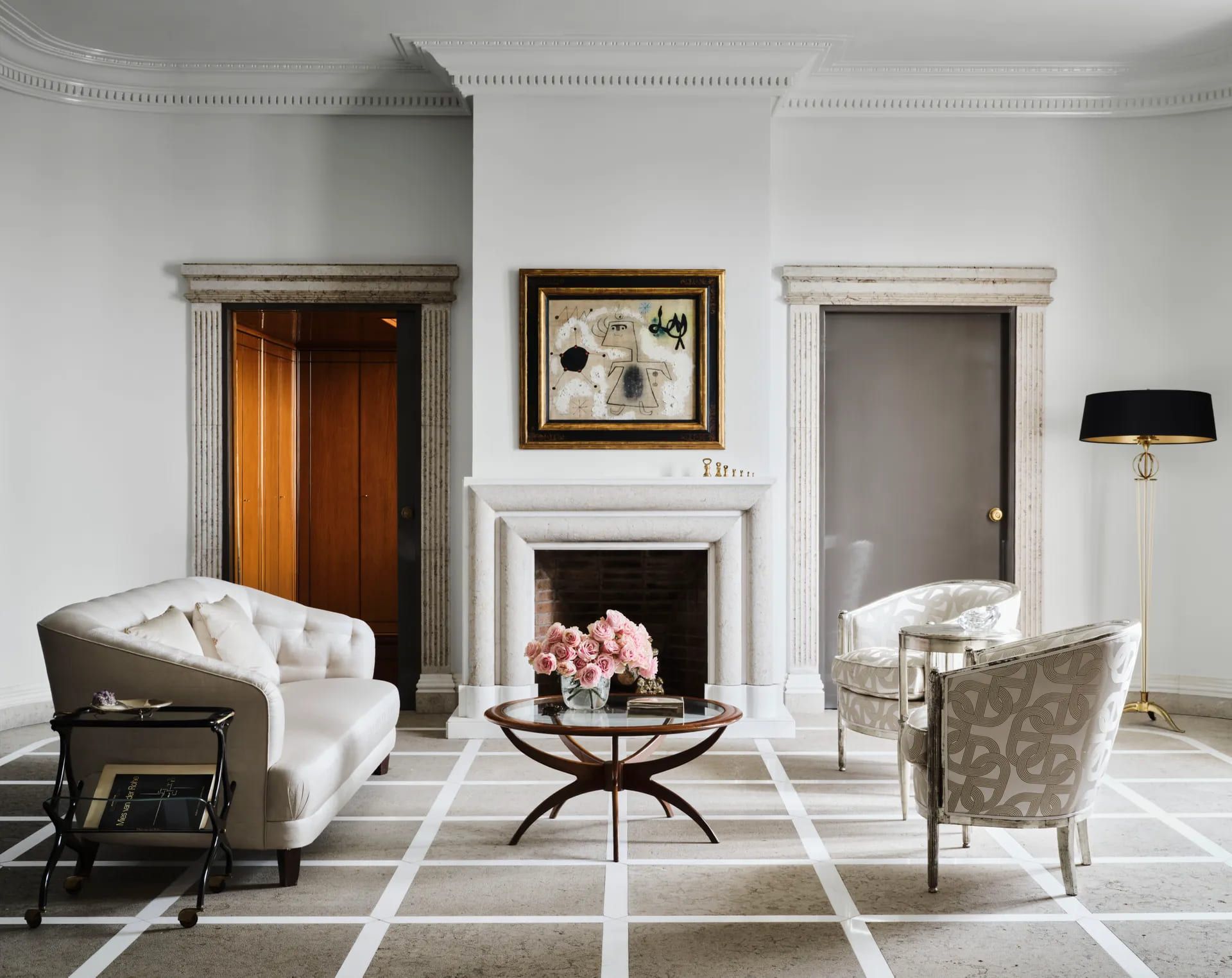 One of the inspirations for the interior design layout was the current owners – two art collectors with a special love for Spanish and Catalan artists. As the work of these artists features a colorful vibe, Lawrence and Garciaveles decided to have a neutral interior where the art could be the star.

For the neutral interior, Lawrence and Garciavelez blended textures – like cashmere and silk with antiques from the 18th century to the mid-20 century highlighting the fantastic interior architecture and the elements of art from the owner – a perfect match for a historic residence.
.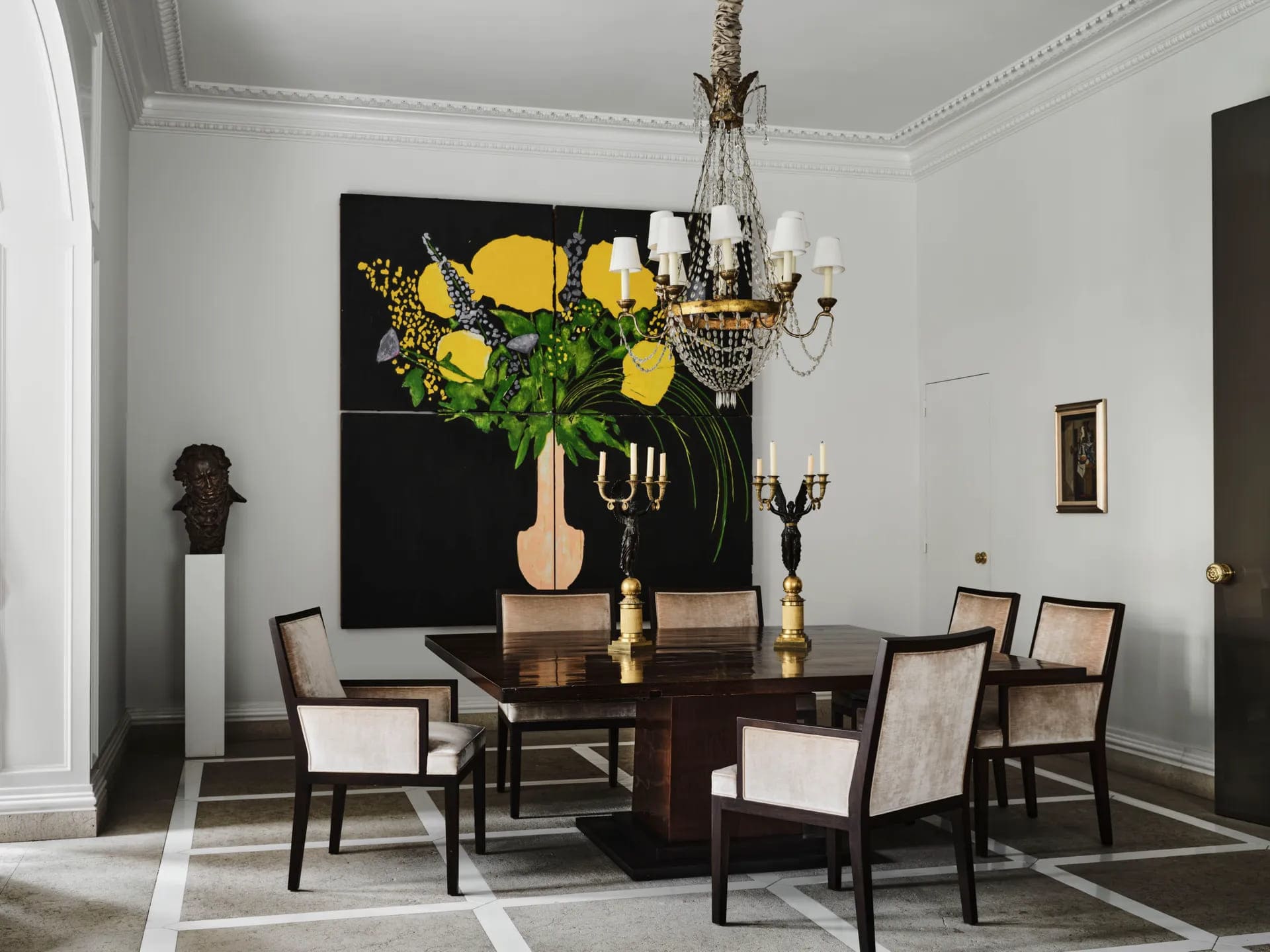 Leafus Suspension Lamp

Suspension Lamp

$

5.841

Pina Chair Iron

Chair

$

2.153

Pina Chair Menízia

Chair

$

2.153

Pina Chair White

Chair

$

2.153
A highlight of this revitalization was the additional office outside the house – a stunning glass pavilion that perfectly matches the beautiful garden. The space was a special request from the owner – who aimed to have a silent place to read books and enjoy nature. The inspiration came from the Barcelona Pavillion, designed by Mies van der Rohe and Lilly Reich.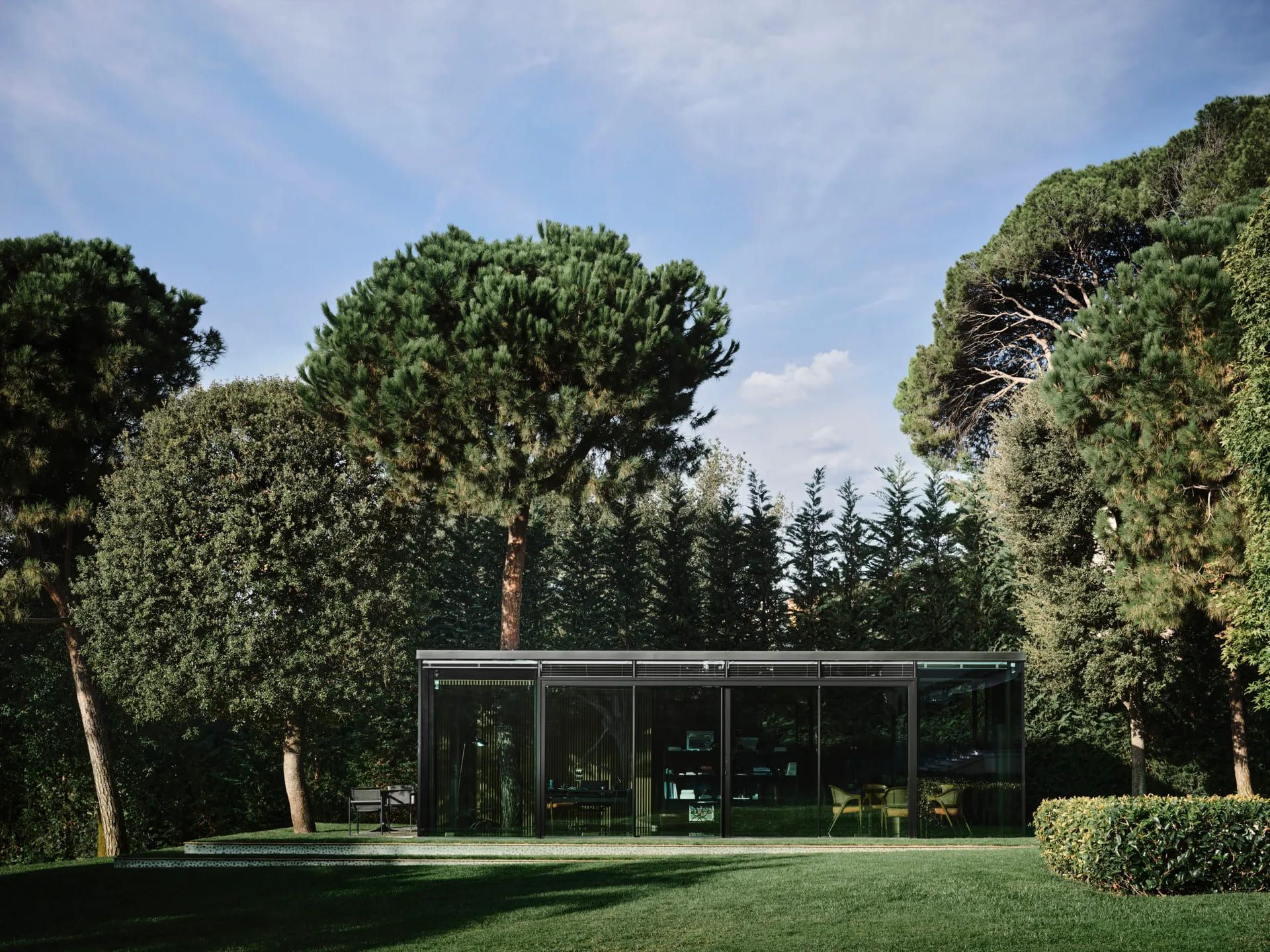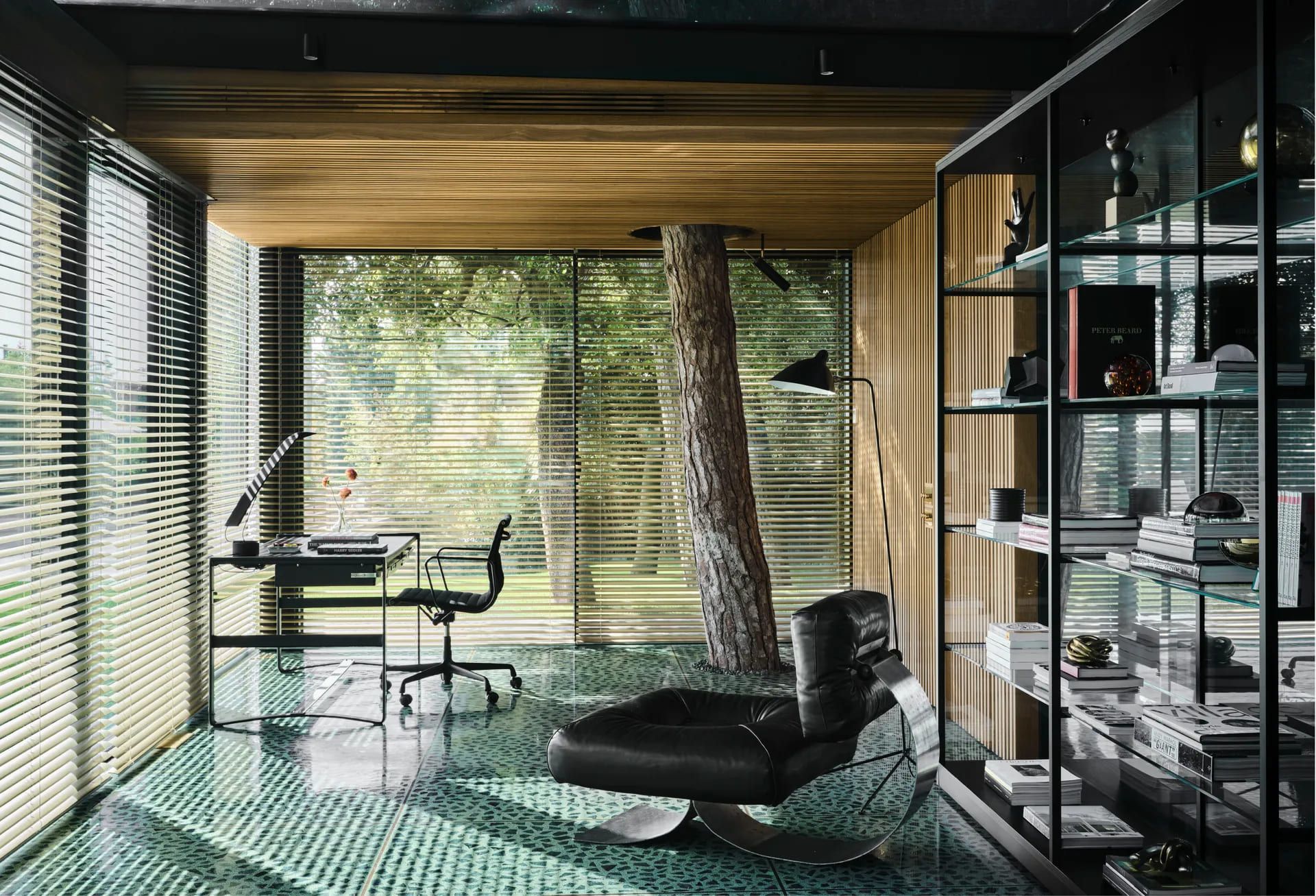 The eye-catching pavilion was designed to incorporate the landscape using reflective glass with a green hue to reflect the garden. This stunning space also features a cypress tree. Besides being a beautiful addition to the area, the three also have a functional purpose – working as an organic cooler system.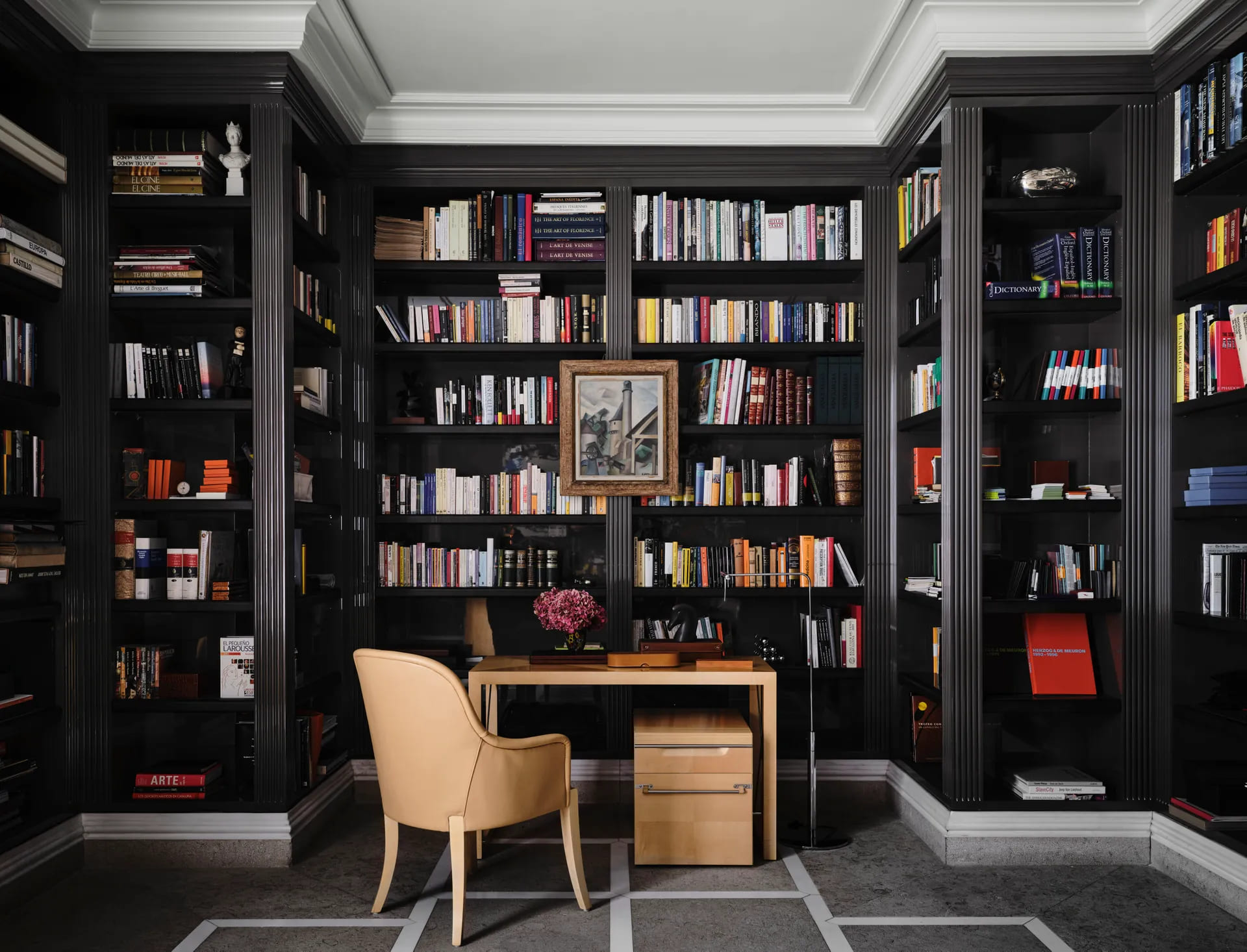 The new chapter of this historical house in Barcelona shows that it is possible to create the perfect refugee in the middle of the city and add modern touches to a classical building without losing its charm.
ARE YOU INTO INTERIOR DESIGN?
If so, discover modern furniture and lighting designed by design lovers for design lovers. All you need is to download the Hommés Studio catalog. To complete your interior design project, choose the high-end homeware by ACH Collection.

Source: AD / Photos: Douglas Friedman