Experience the inspiring transformation of a flood-damaged mansion into a captivating dream home. Explore the visionary mansion design by Maison Vilucchi.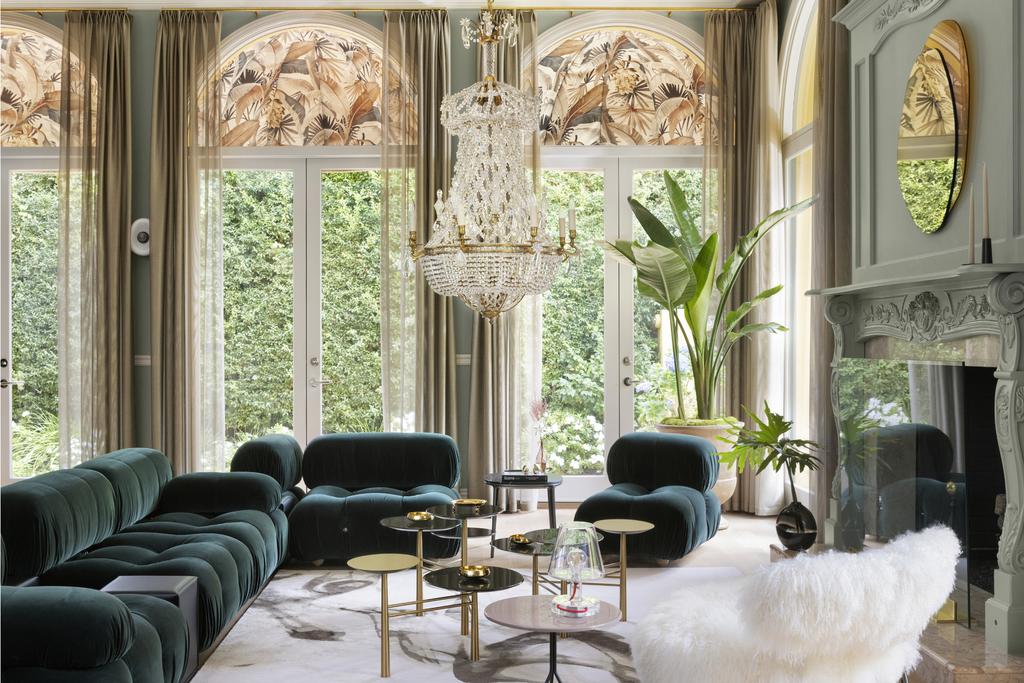 In the heart of Brentwood, Los Angeles, an unexpected disaster became the catalyst for the transformation of a Mediterranean-style mansion into a dream home. When a burst water pipe flooded the residence, its homeowners were forced to evacuate their home of over 30 years due to extensive water damage. In an unexpected turn of events, instead of merely restoring their residence, they took it as an opportunity to build their long-awaited dream home. The couple sought out the expertise of Tancred Vilucchi, who quickly stepped in to bring fresh and innovative ideas to the mansion design (or re-design). Vilucchi's on-the-fly approach and daily presence on-site ensured that the transformation unfolded seamlessly, quickly returning the homeowners to their freshly renovated home.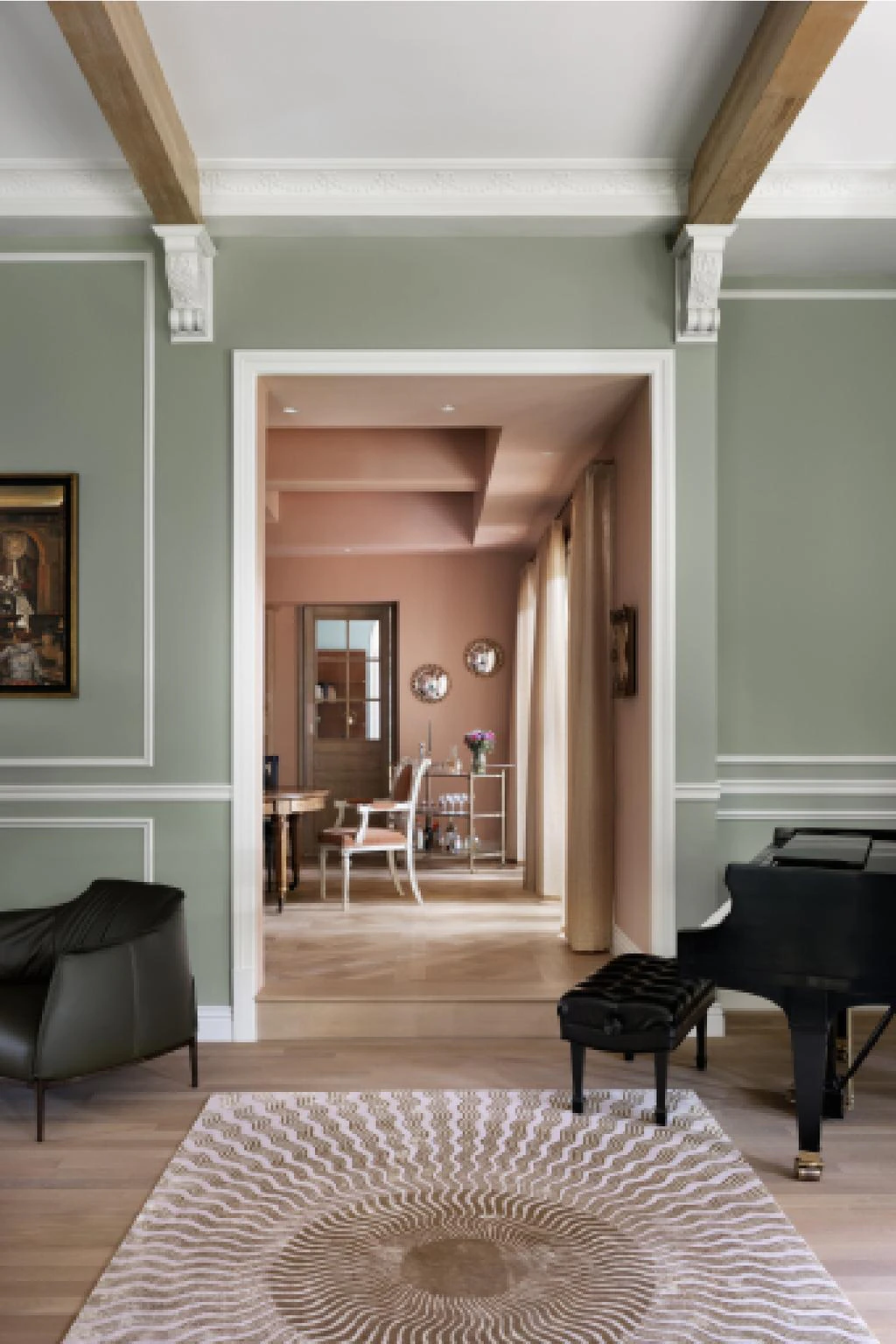 Balancing Proportions and Lifestyle
When it comes to the majestic mansion itself, it stood as a testament to its expansive proportions, which initially overwhelmed the homeowners. Faced with this challenge, the visionary designer, Tancred Vilucchi, fearlessly embraced the daunting task of harmonizing the awe-inspiring architectural grandeur with the clients' profound desire for a warm and inviting living space. With meticulous precision, Vilucchi embarked on a journey of interior reconfiguration and thoughtful lifestyle adaptation, aiming to craft a home that would irresistibly beckon them back, seamlessly striking the elusive equilibrium between opulence and comfort. The end result is a resplendent mansion design where every element intertwines harmoniously, inviting inhabitants to revel in a world of unbridled magnificence and serene tranquility.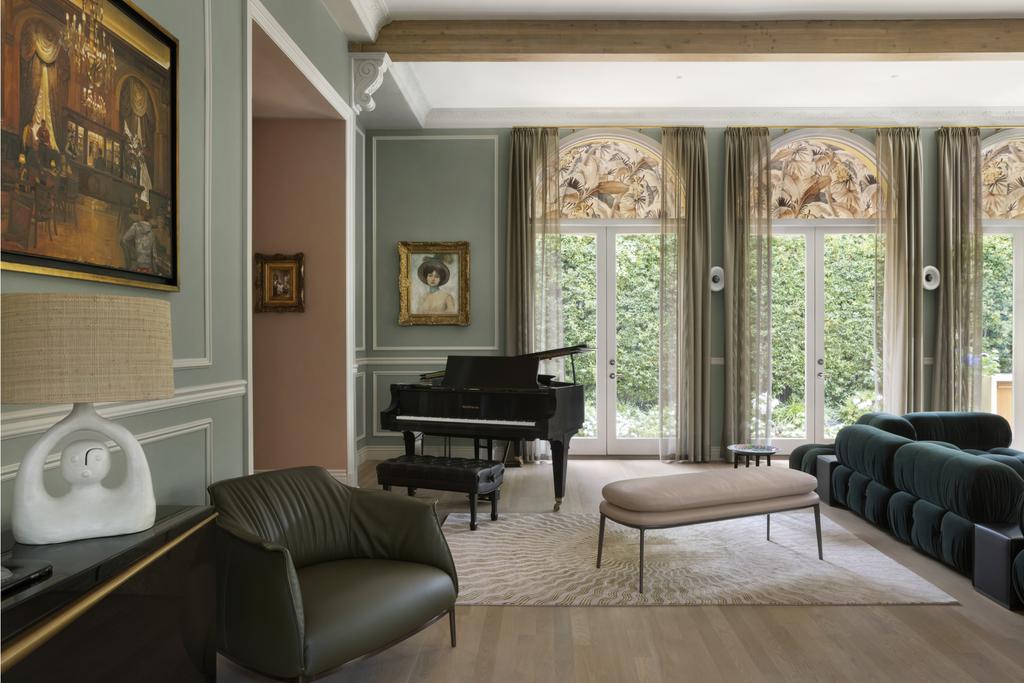 Opulent and Playful Design
Driven by a desire to infuse the mansion design with a fresh look, the homeowners (an entrepreneur and a painter/photographer, both with a love of traveling) sought an elevated atmosphere filled with vibrant colors. Vilucchi fully embraced their vision, and nowhere is this more apparent than in the kitchen – where a mesmerizing light fixture, resembling an enchanting upside-down branch adorned with delicately crafted glass spheres in a kaleidoscope of vivid hues, serves as a mesmerizing centerpiece, capturing the very essence of the mansion's remarkable design narrative.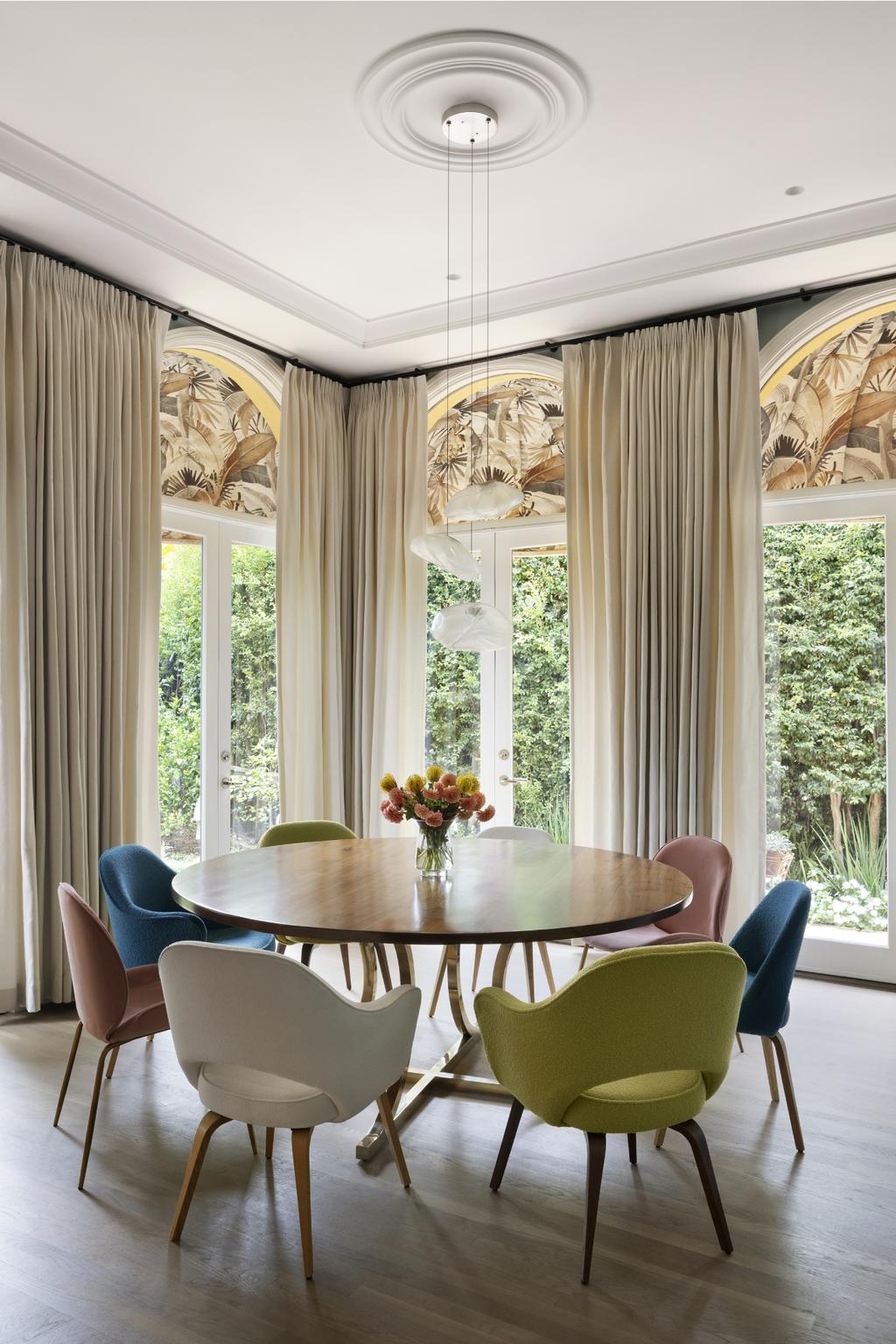 Throughout the entirety of this mansion design, the ingenious designer masterfully infused each space with a seamless blend of playful and fantastical elements, transforming the mansion into an unapologetically opulent and utterly extraordinary abode that stands as a testament to the limitless possibilities of visionary design.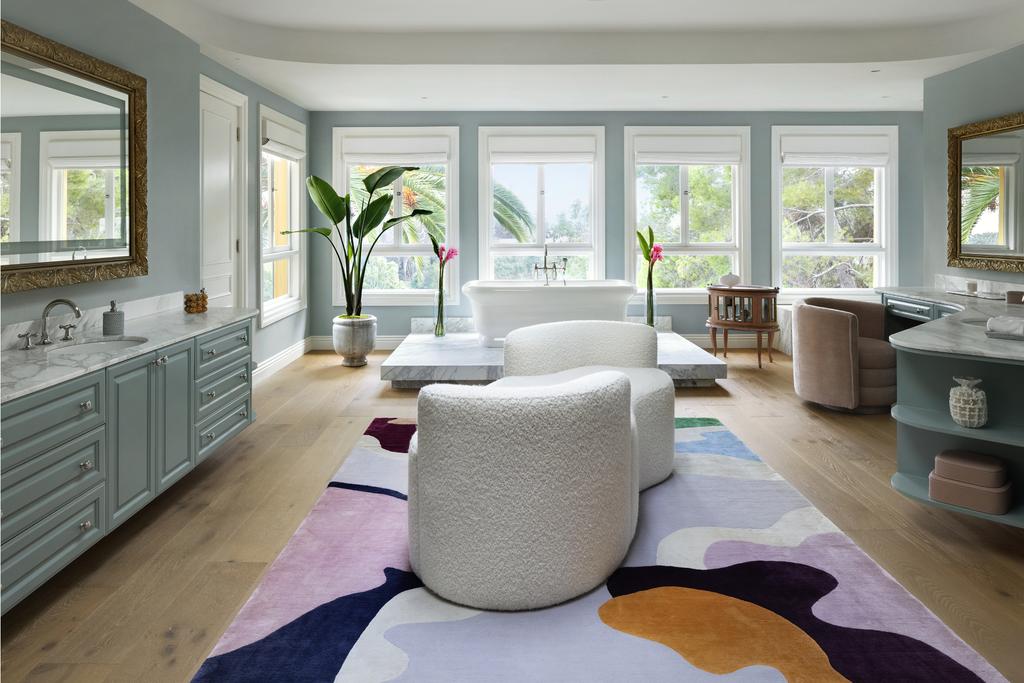 Paying Attention to Detail
Furthermore, Tancred Vilucchi's unwavering commitment to meticulous attention to detail is undeniably evident in every meticulously crafted room of this mansion design. From the mesmerizing ornate powder blue fireplace gracing the sitting room to the captivating palm-printed wallpaper and the resplendent gilded chandelier, this meticulously designed mansion radiates a captivating aura of sophistication and artistic brilliance. The high ceilings, often perceived as a design challenge, seamlessly transformed into an extraordinary advantage for Vilucchi, affording him the freedom to explore and experiment with a mesmerizing interplay of dimensions, textures, and exquisite materials.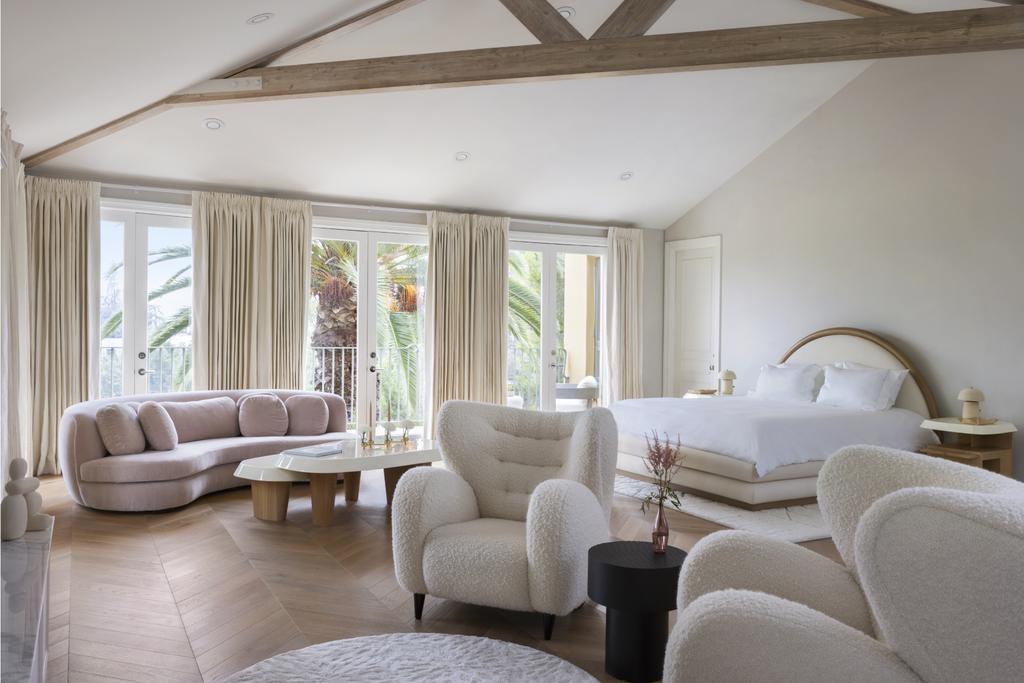 A Home That Commands Attention
In a home of awe-inspiring proportions, the design must effortlessly command attention and leave an indelible impression. Tancred Vilucchi's audacious and unyielding approach accomplished precisely that, crafting a space that demands unwavering attention and elicits profound awe. The mansion's design stands as an authentic embodiment of Brentwood's character—unapologetically bold, inherently distinctive, and undeniably captivating.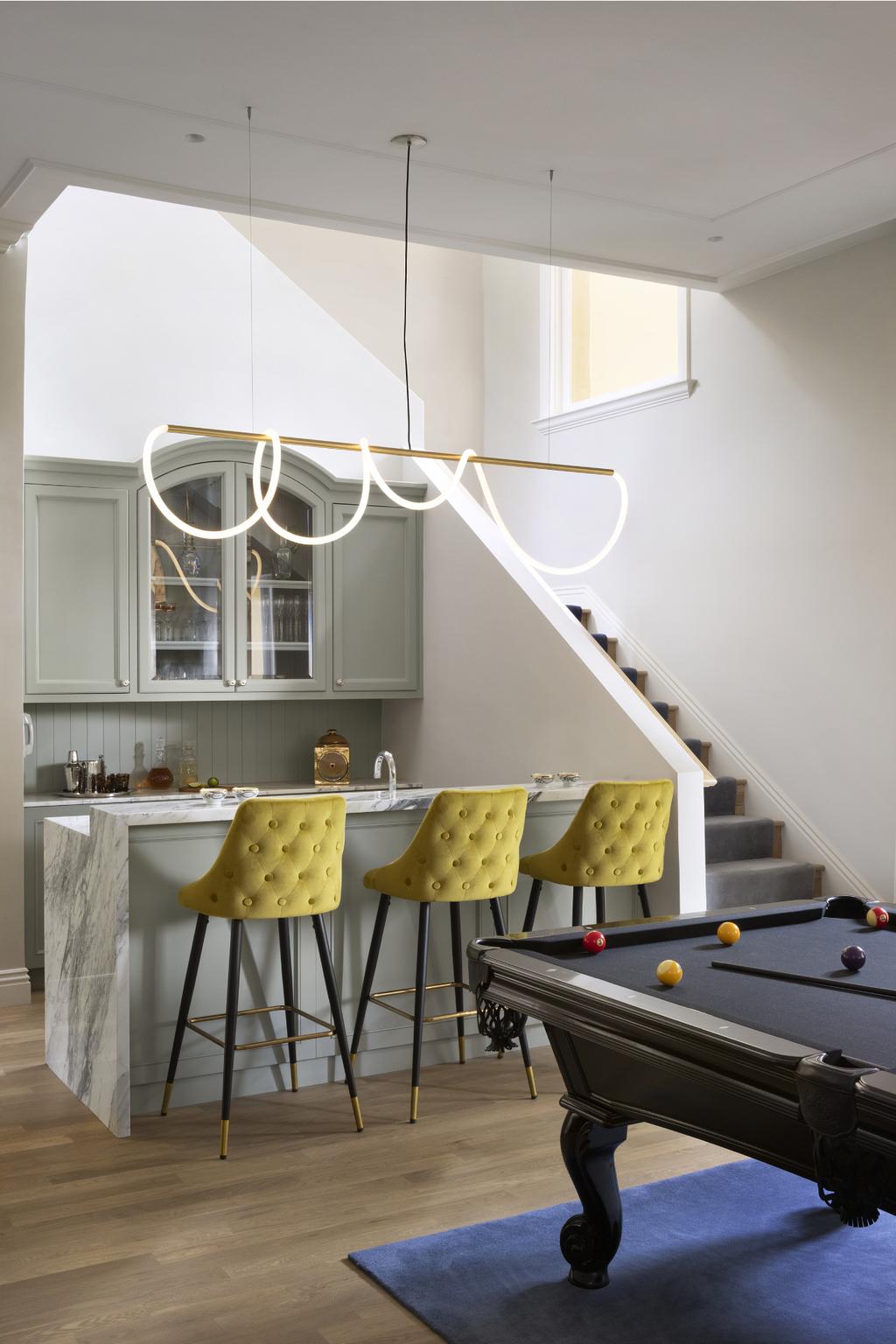 The remarkable journey from the aftermath of a devastating flood to the realization of a breathtaking dream home in Brentwood unveils the unwavering resilience and visionary spirit of the homeowners, alongside the sheer ingenuity of designer Tancred Vilucchi. By wholeheartedly embracing the opportunity for transformation, they transformed adversity into an extraordinary catalyst for boundless creativity and opulence. This magnificent mansion, brimming with vibrant life, not only serves as a testament to the boundless power of imagination and the ability to create something extraordinary from unexpected circumstances but also stands as a pinnacle example of how to flawlessly execute a remarkable mansion design that leaves a lasting legacy.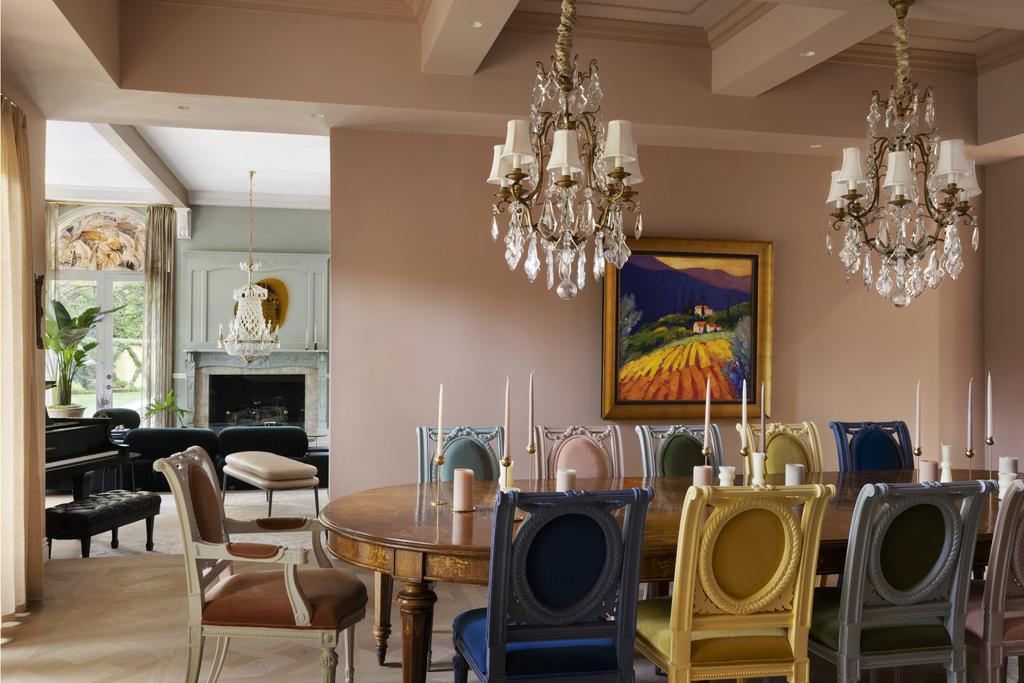 So maybe you're struggling with a mansion design or any design of epic proportions. Or maybe you're just looking for pieces that can be on the level of your interior. Whether the case, here at HOMMÉS Studio we have just what you need – every single one of our pieces tells a story, crafted with meticulous attention to detail and a deep-rooted passion for creating an atmosphere of pure indulgence. So, make sure to check out our Products page to discover the furniture of your dreams.

Source: Maison Vilucchi