Interior Design in Australia is always a box of surprises. This home we're going to present you with is no different. Get to know what secrets she holds!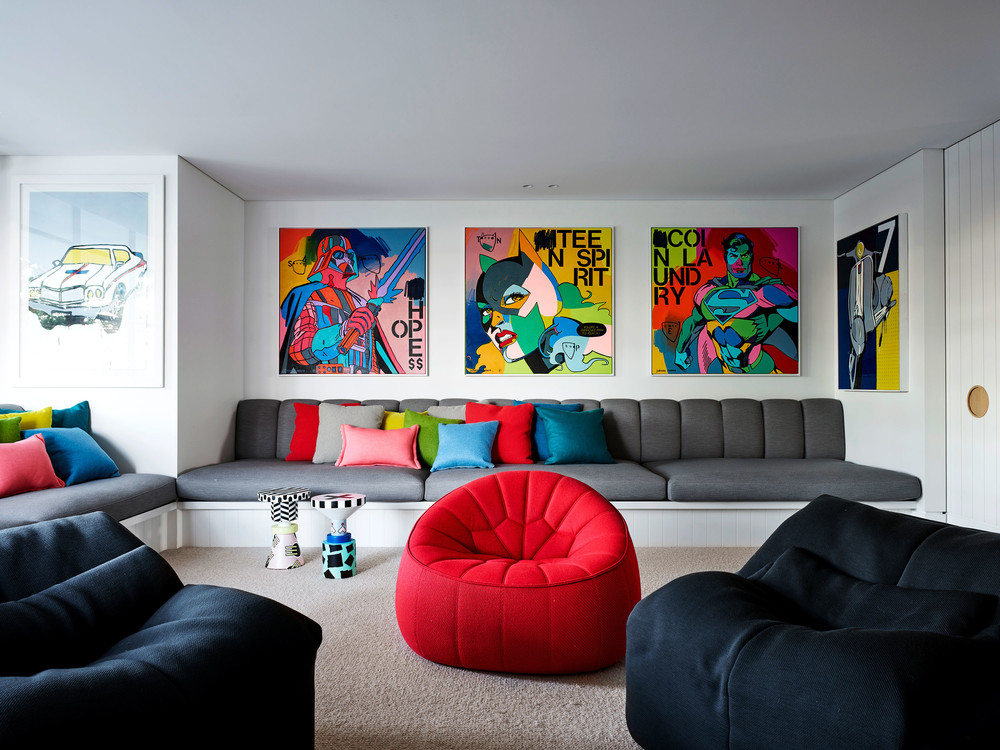 This Australian Interior Design has the hand of the interior designer Alexandra Donohoe Church, from Decus Interiors. But also, the architect, Tim Wright.
This is the only information we know about this place, to keep the owner's identity in private.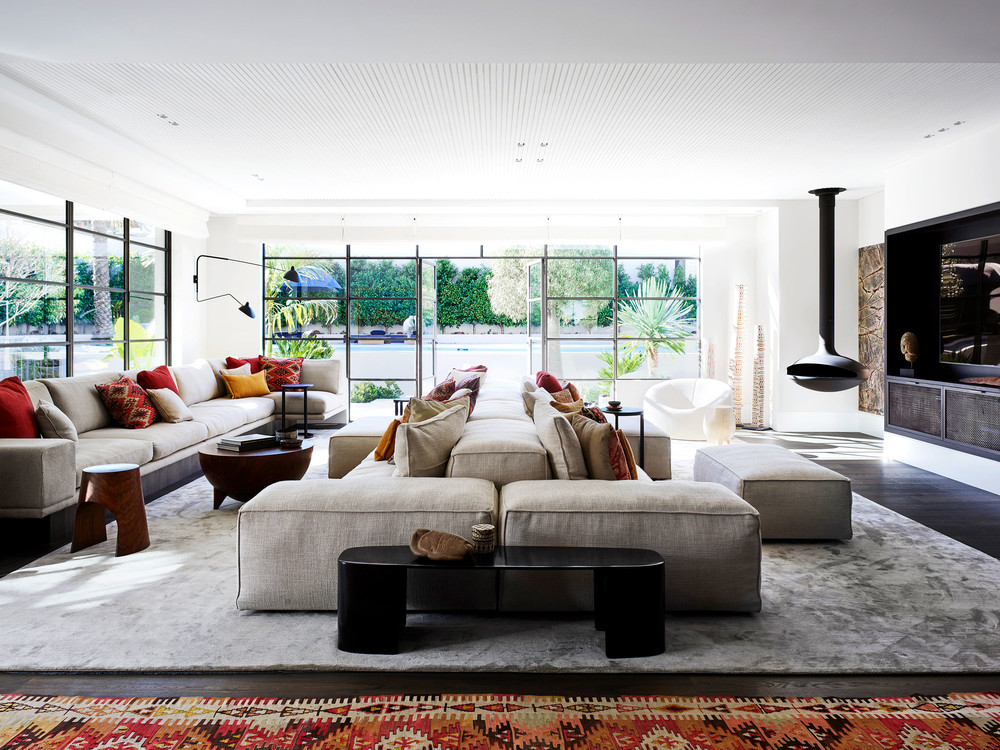 First things first, you can find this home surrounded by nature, but not only that, but it also has an outstanding view of the ocean. We can count 3 floors, the 1st floor has the gym and the laundry. On the 2nd floor, the dining room, living room, kitchen, office, and main bedroom. Last, on the 3rd floor, we can find a five-bedroom, three bathrooms, a children's office, and a playroom.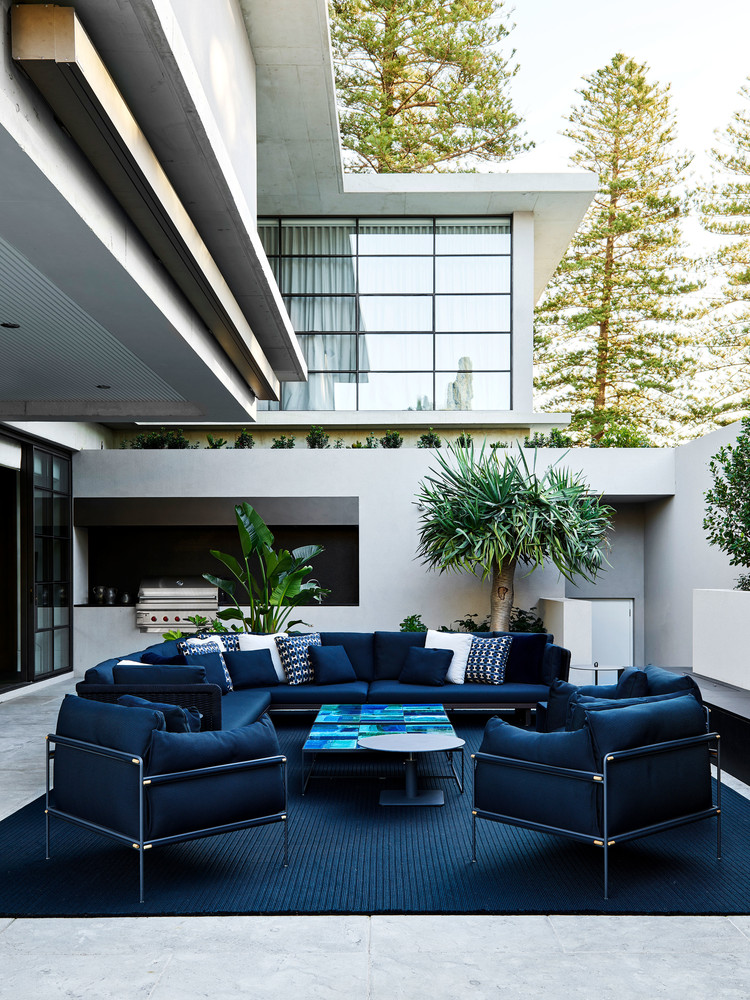 In addition to all of this amazing interior room, the exterior areas are also important. They are the terrace, the pool, and a huge balcony. Alexandra Donohoe Church has the responsibility of this vibrant color home, and don't get us wrong, because that is incredible.
Vibrant Color Home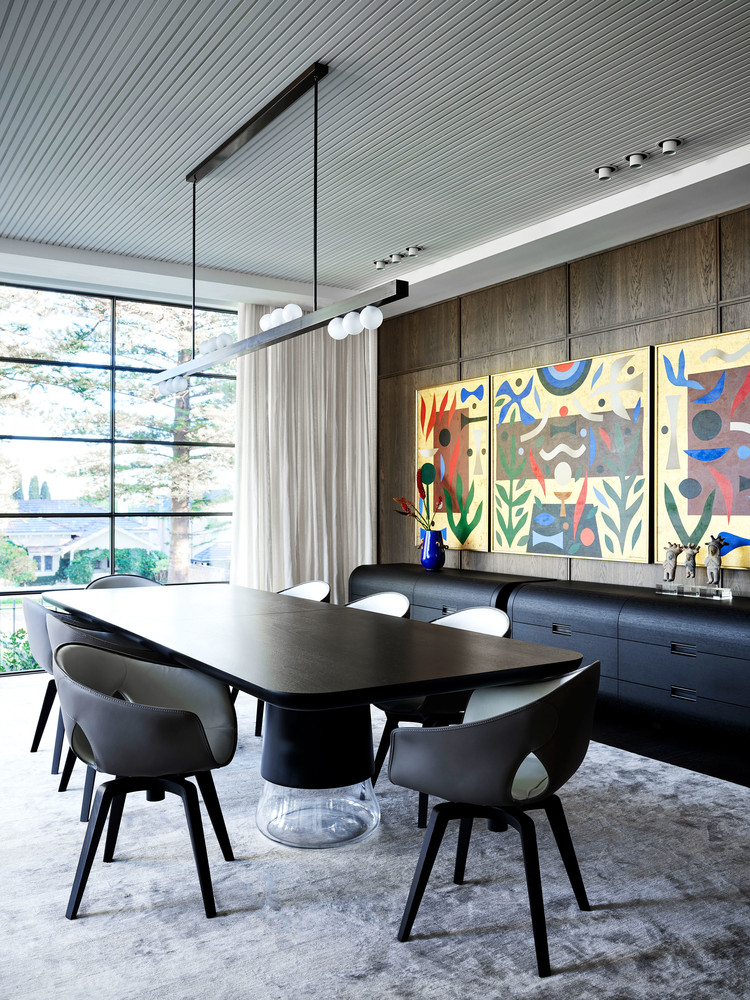 Alexandra has come up with the idea of combining chic decoration with a mixture of colors that gave life to this home. According to Decus Interiors, Alexandra's company, all rooms can have a positive and meaningful impact on our lives, and that happens because of the colors that are chosen, the textures, the materials.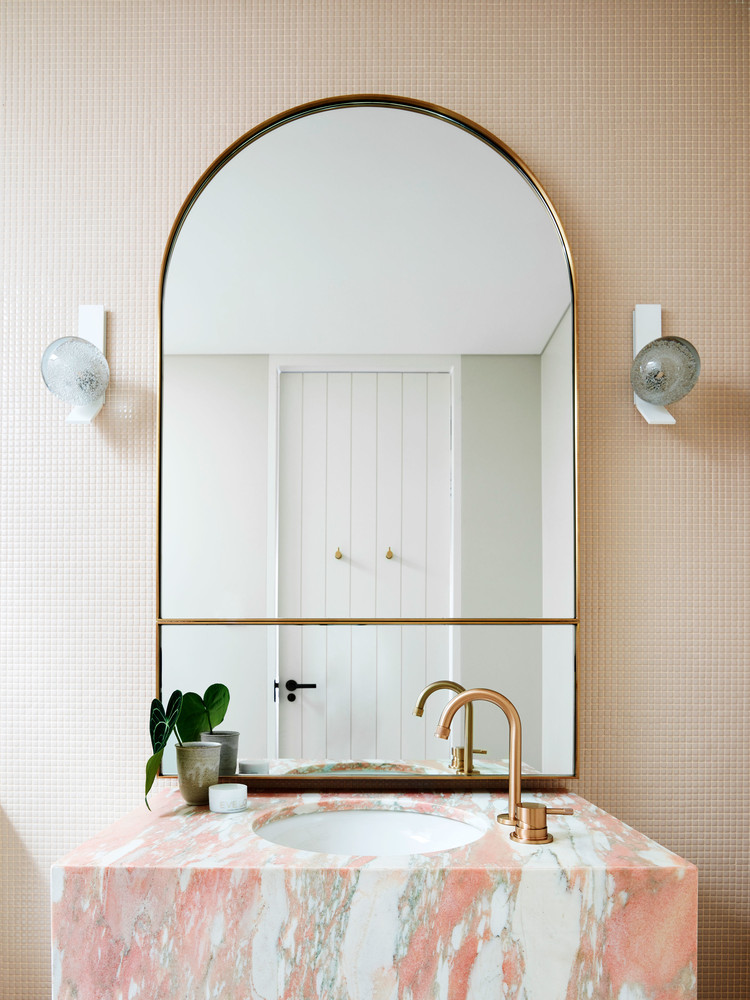 "Our work always seeks to balance the exquisite and the provocative, the extravagant and the classic, the austere and the colorful," commented the team.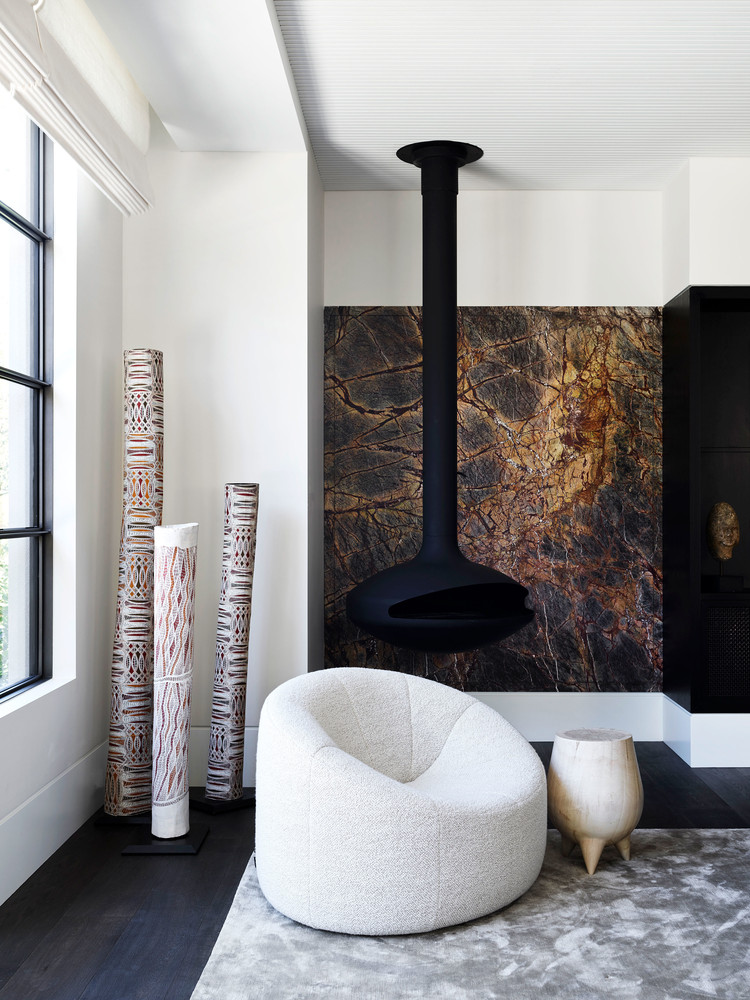 Alexandra said that this project offered both traditional and contemporary designs. The oldest part of the home needed a more traditional vision, although the most recent one needed a modern design.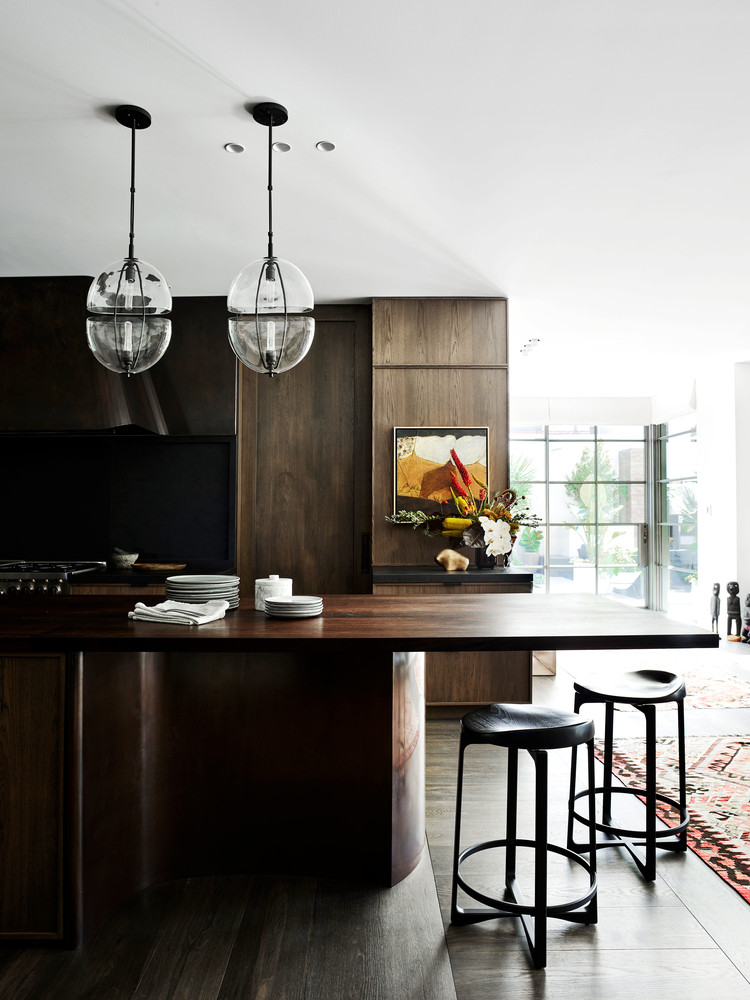 A soft design to complete the kitchen, which is also a place where the family can have a meal. We can conclude here that traditional and chic can be a tremendous mixture.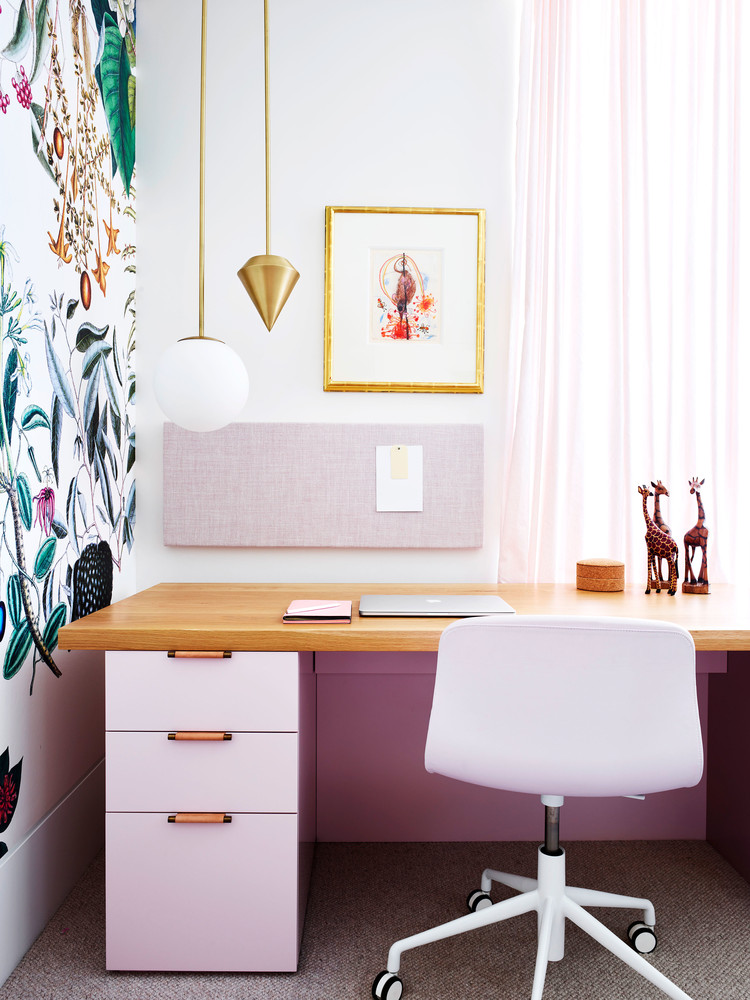 All children's areas are a tribute to vibrant colors, that can tell an optimistic story, full of energy. On the other hand, the main bedroom is an example of calm and serenity with smooth and soft color tones.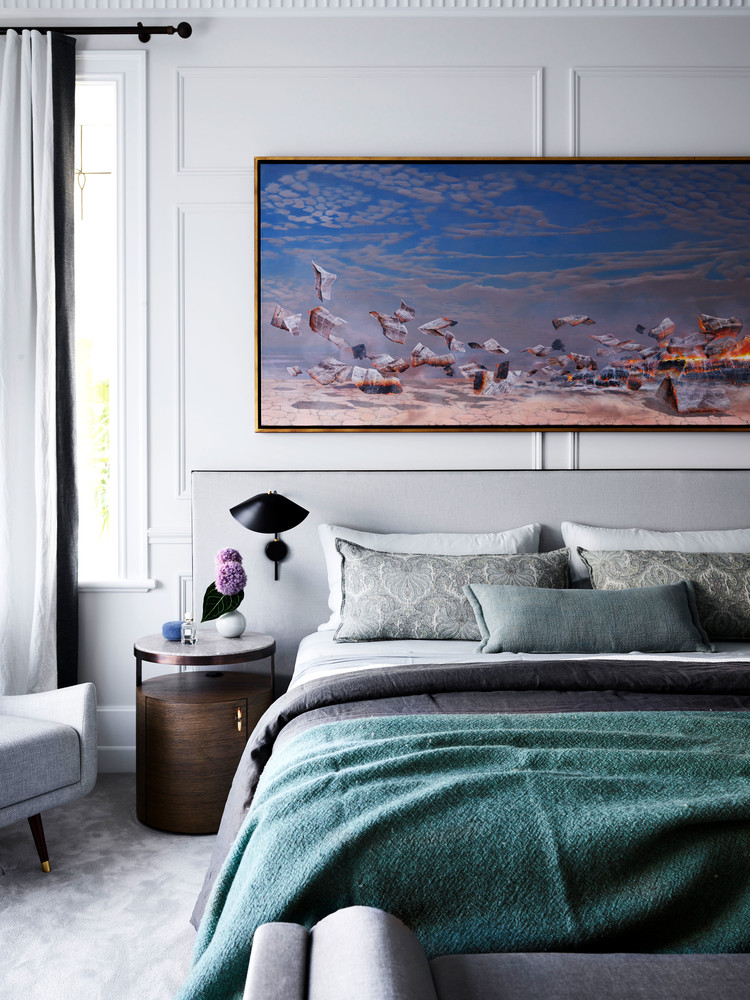 This is the main bedroom we're talking about above. It has a simple decoration, with soft colors. Because this is their place to sleep, to rest, to be together.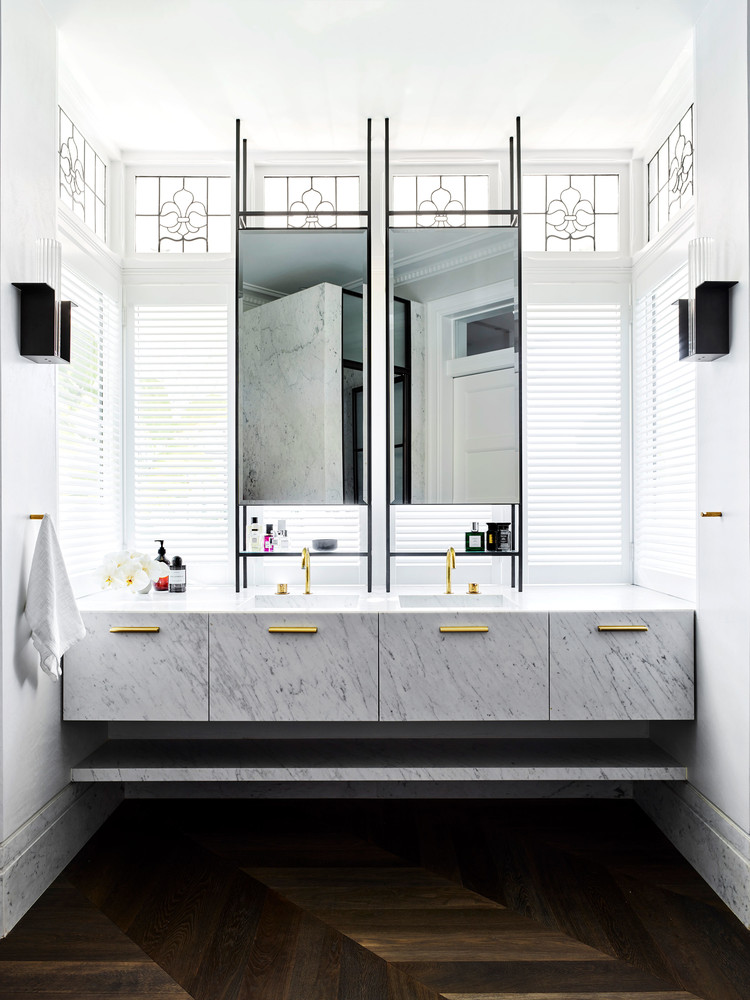 The master bathroom is like a personal sanctuary, with simple but daring decoration.
This home is a place where everyone has something of their own. All spaces we were able to see had their personality and their style.