Are you curious about the interior design projects that your favorite designers have been working on? Then, this is the article for you.
We've handpicked premium interior design projects from design firms from all parts of the globe that stand out from the crowd and deserve recognition for it.
These projects represent the latest trends in the world of residential interior design. Luxury furniture pieces have been used, as well as perfectly planned out decor items.
These projects are not organized by order of greatness since we consider all of them equally outstading.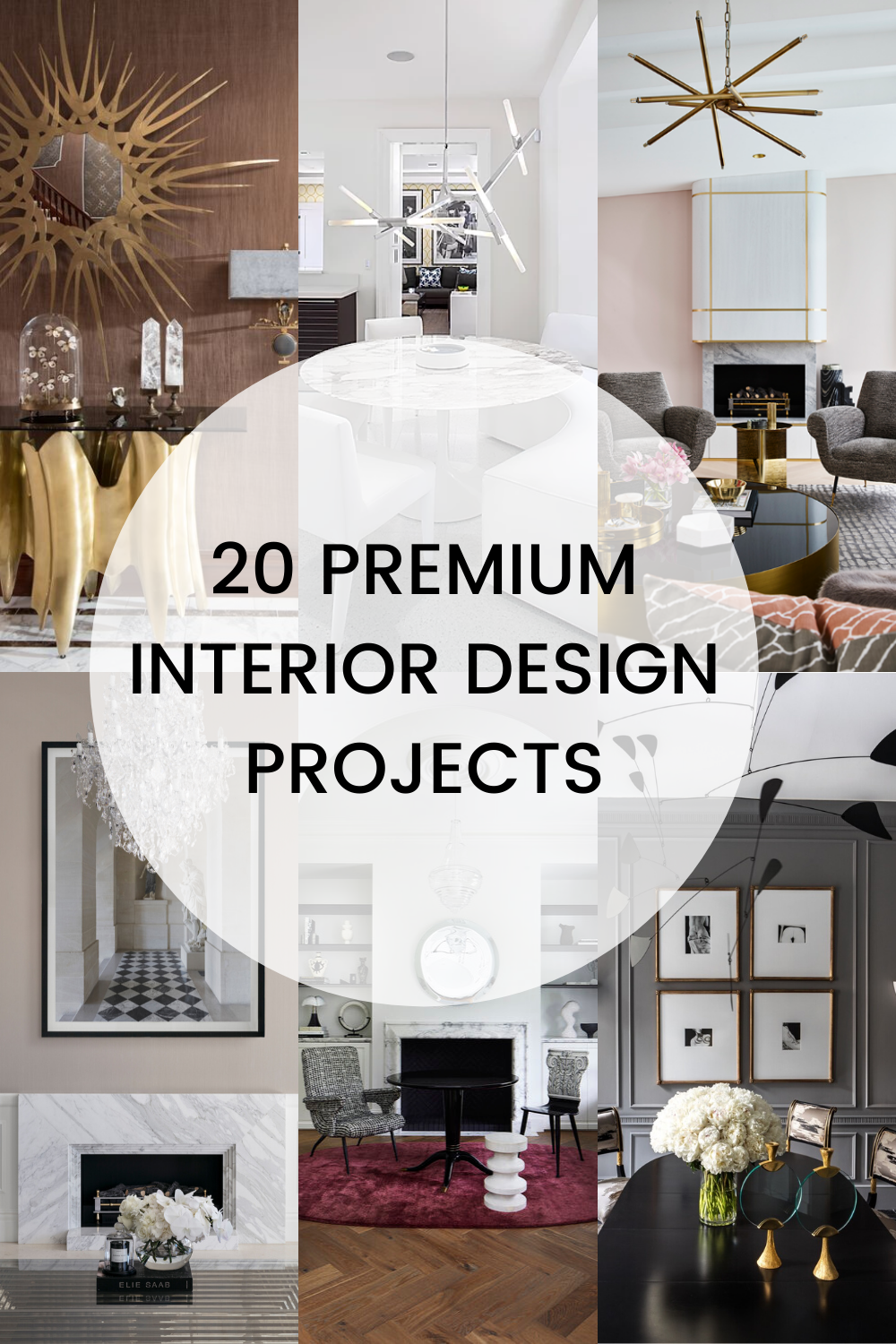 Read on and allow yourself to be inspired by these outstanding interior design projects:
1. Simone Haag: East Melbourne
2. Kris Turnbull: Mid Ulster, Northern Ireland
3. Simone de Gale Architects: A luxury family residential home
4. Fiona Barratt Interiors: New Build Family Home in Harrogate, Yorkshire
5. Blainey North: Ancient Gridwork
6. Jamie Bush Co. : Butterfly House
7. Erica Gelman Design: Dollhouse Full Home Design
8. Korban Studio – Upper East Side Residence
10. Kingston Lafferty Design: Templeton Residence
12. 1508 London: Chelsea Barracks Concept
13. David Collins Studio: The Buckingham
14. Greg Natale: Inner West House
15. Jules Wilson Design: Sky Rise Living in Honolulu
16. Noda Voon Design: Art Junkie Oasis
17. Leighton Design Group: Halsey Neck
18. Cara Woodhouse Interiors: Victorian Deal Beach Design
20. Steve Leung Design Group: Luxury Residential Project

To develop the East Melbourne project, Simone Haag was encouraged by her client, Liz Hall, to make bold choices regarding furniture, to invest in one-off vintage pieces, and to curate artwork, sculpture, and objects as part of the commission. Nicholas Murray Architects also played a major role on bringing this project to life.
From Italian vintage Z shaped bar trolleys to the Australian Featherstone chairs, the sourcing has cast a wide net. Negative space highlighted the objects' individuality.
According to Simone's website, the elegant outcome of this residential project resulted from a tenacious decisiveness and a cohesive collaboration with her client Liz, who had a readiness to launch into the process and who was very much involved in the interiors and collaborated with the team on the furniture.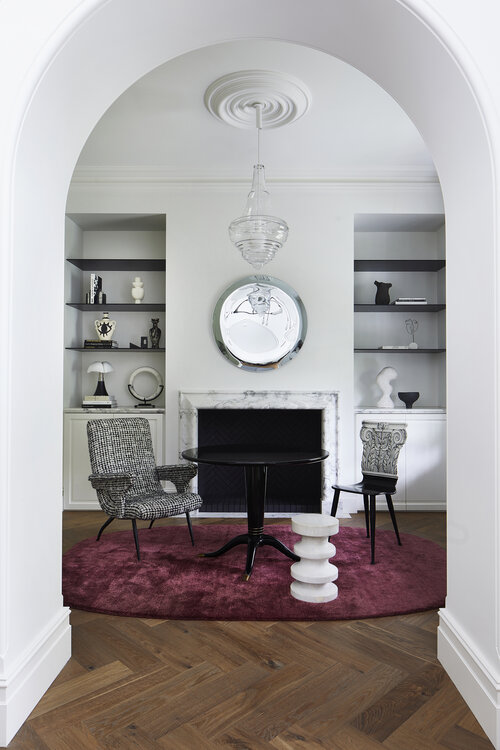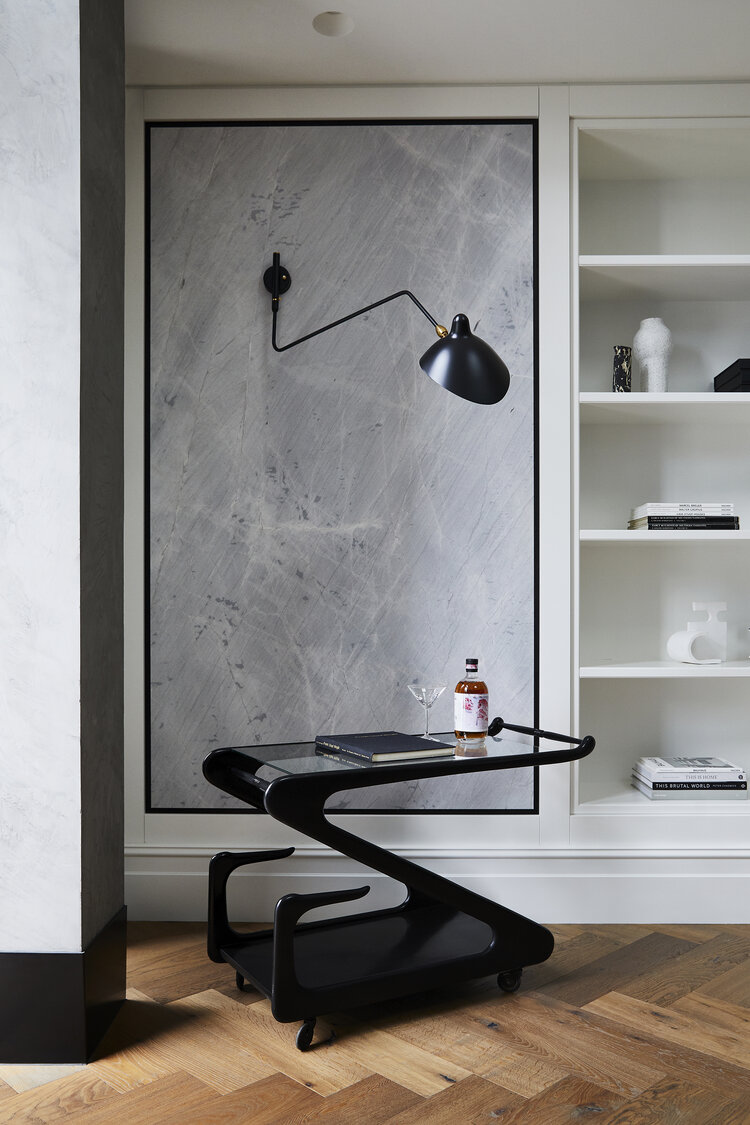 2. Kris Turnbull: Mid Ulster, Northern Ireland

This premium interior design project embraced classical grace and splendor. It is, without a doubt, one of the finest luxury family homes in Northern Ireland.
An extension of a beautifully designed orangery was included, resulting in an exceptionally spacious house, which offers an abundance of light, impressive proportions and unrivalled family accommodation.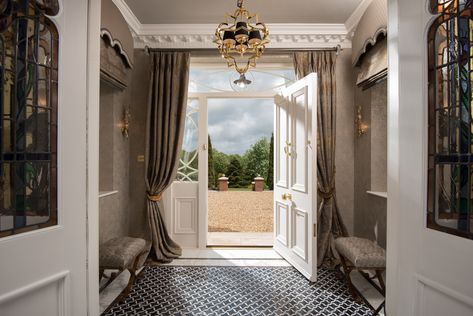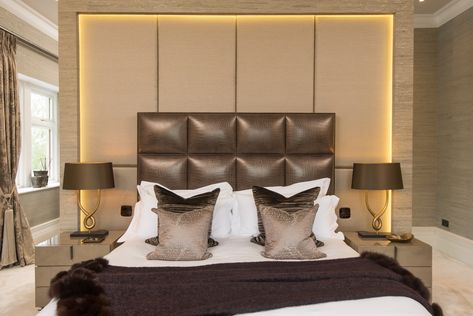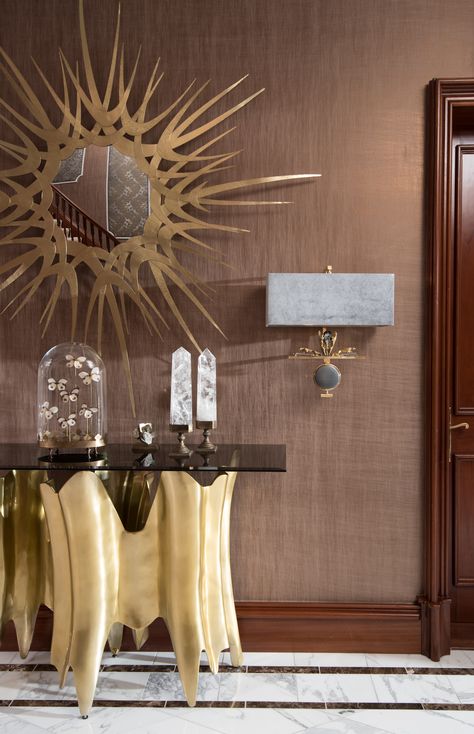 This interior design premium project joined three apartments on the 7th floor of a new high-end residential development by the university area opposite the Black Sea in Batumi, Georgia.
According to the firm, when first commissioned, the client approached the team with the perspective that their two sons were growing beyond their teenage years. As so, they wished to retain three separate apartments, one for the couple, and two for their children.
Aiming to show how beautiful it would be to look beyond the privacy aspect of growing up, the architecture firm decided to engage a design process that would uphold the family values.
They accomplished this through the proposition of a full floor luxury family apartment, which featured a large reception space for guests and suitable private spaces for the family members.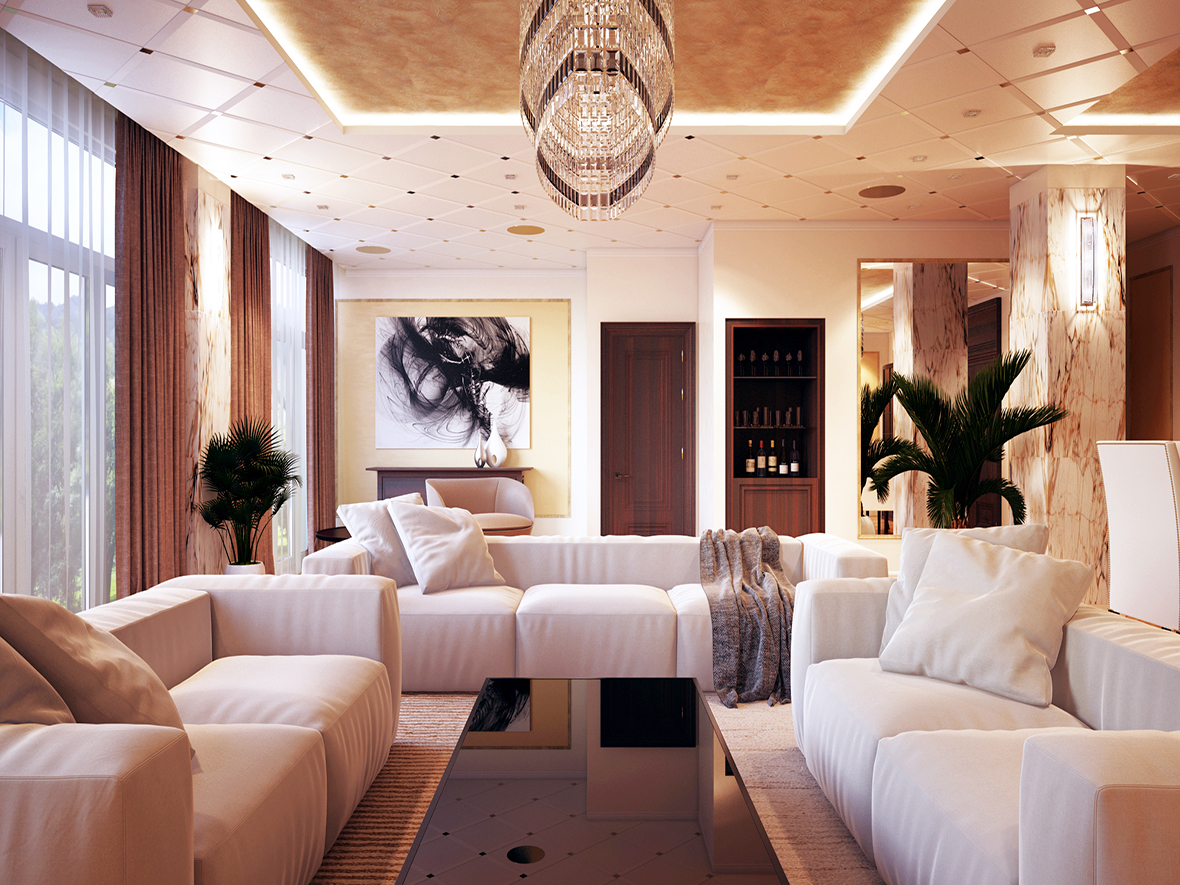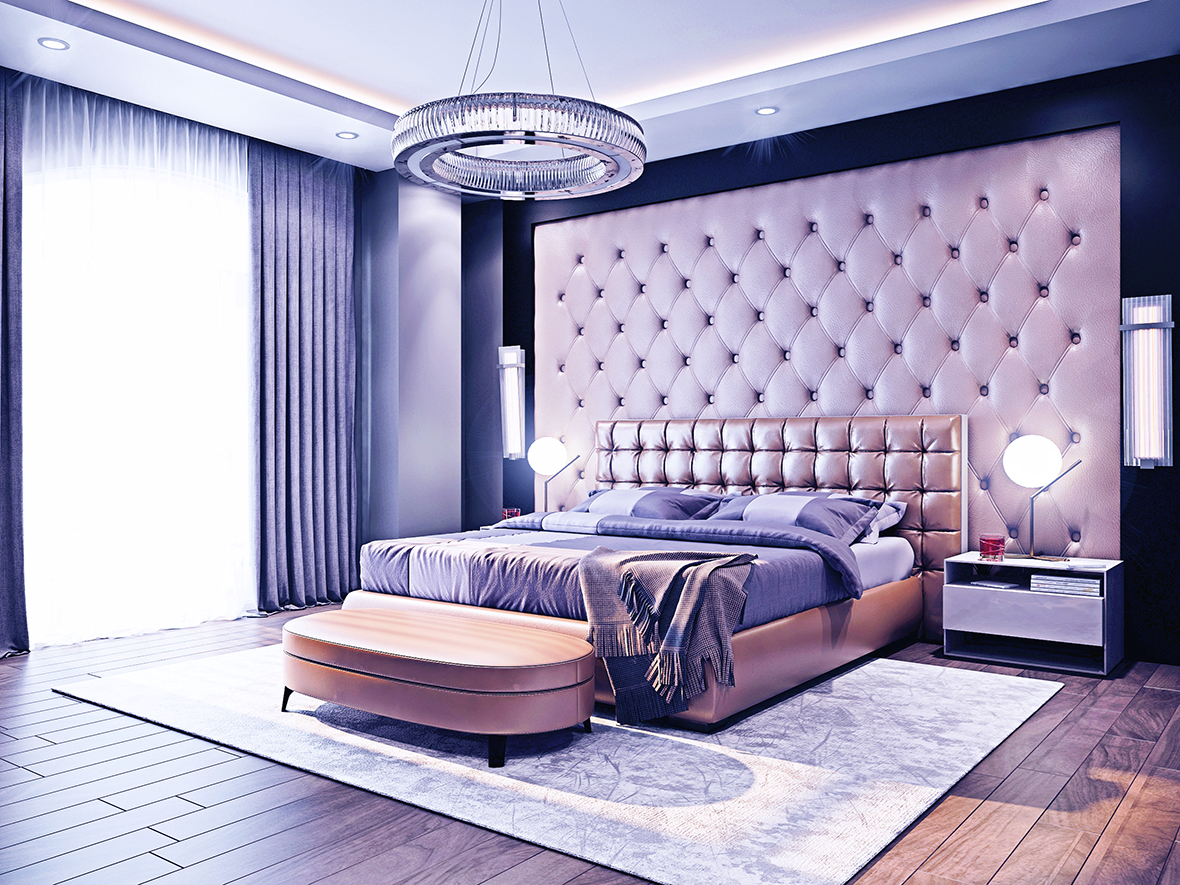 4. Fiona Barratt Interiors: New Build Family Home in Harrogate, Yorkshire
The fourth premium interior design project on this list belongs to Fiona Barratt Interiors. In her official Instagram account, Fiona Barratt named the living room of this project "Living Room goals".
The original, Georgian cross stained window is the focal point in this understated, luxurious living room.
Split across two levels, this 24,000 square foot stone-built Georgian manor in Yorkshire Dales once housed monks.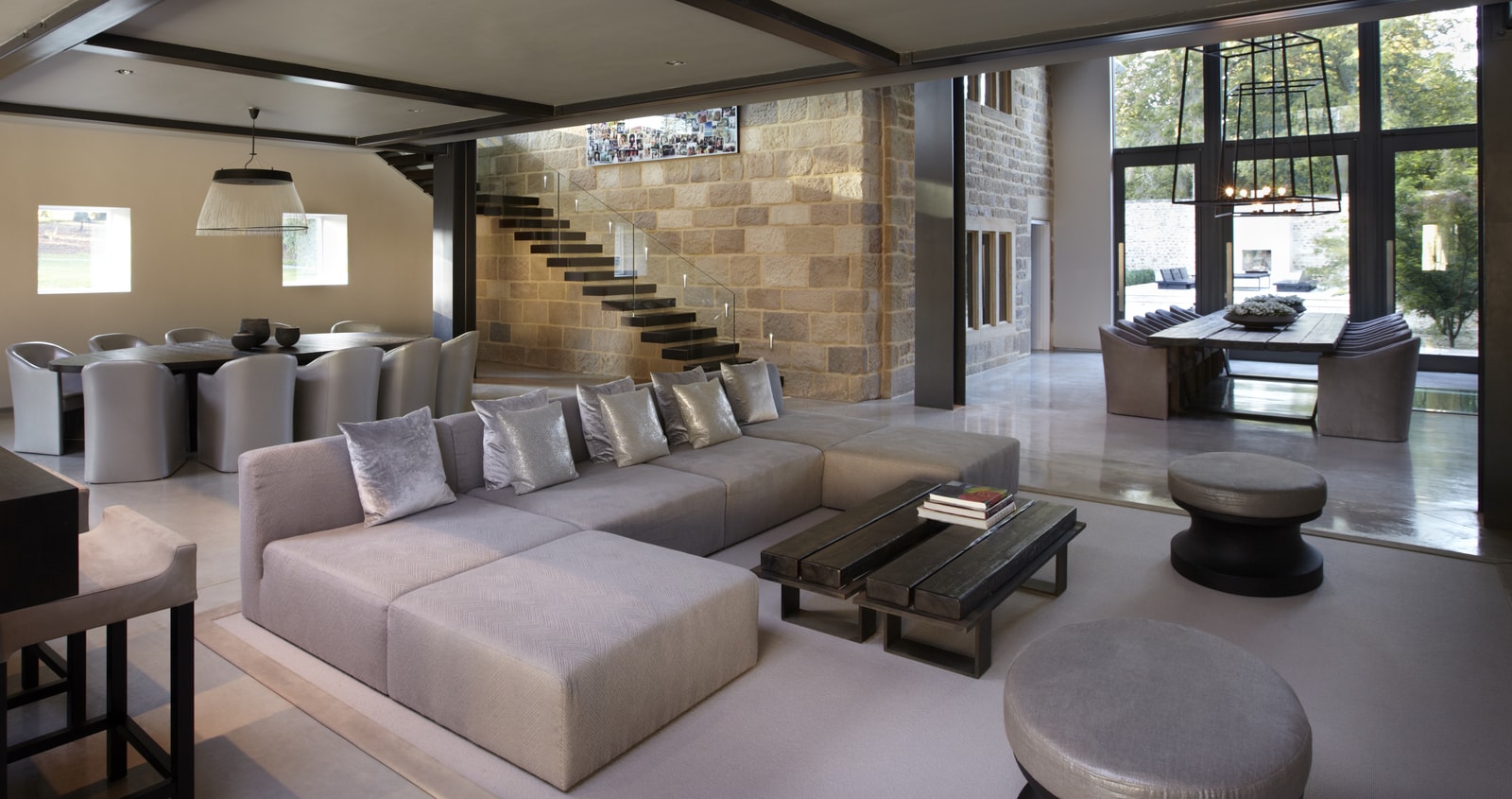 The Hindu planning principles of alignment and space influenced the architectural design of this grand waterfront residence in Sydney.
Strict rigor was implemented through the use of a grid system, referencing the texts of the Shilpa Shastra, combined with a nod to 20th Century French Architecture.
Situated on a sloping site, Blainey North's team created a series of platforms resulting in a stepped floor plan.
A central spiral staircase connected each level of the site, featuring a bold black lacquer stair rail that follows a white French paneled wall detail up against each floor. An abundance of natural light echoes through each floor through the steel-framed decorative skylights.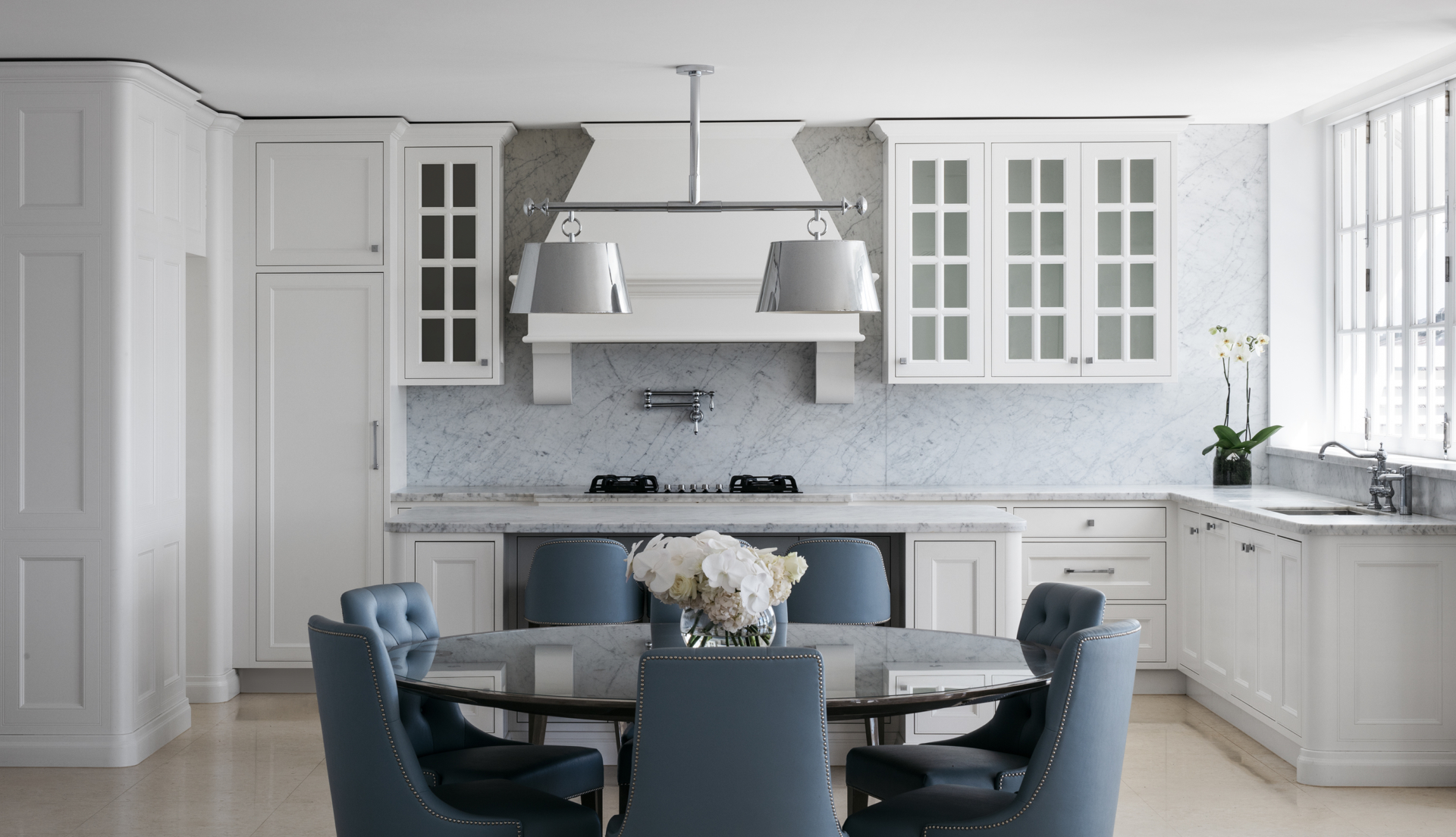 A magical house in a magical spot. Bush says his design concept was based on bringing the rugged, organic, even brutal quality of the shoreline into the look and feel of the interiors.
"The essence of midcentury design is about effortless indoor-outdoor living," the designer explains. "I wanted the interiors to celebrate the irregularities of pattern and texture in nature." His clients truly understood the power of that idea.This premium interior design project was outfitted with hand-troweled plaster walls, carved-stone sinks, custom bronze hardware, and hemp-and-silk rugs, all joined by pedigreed vintage furnishings.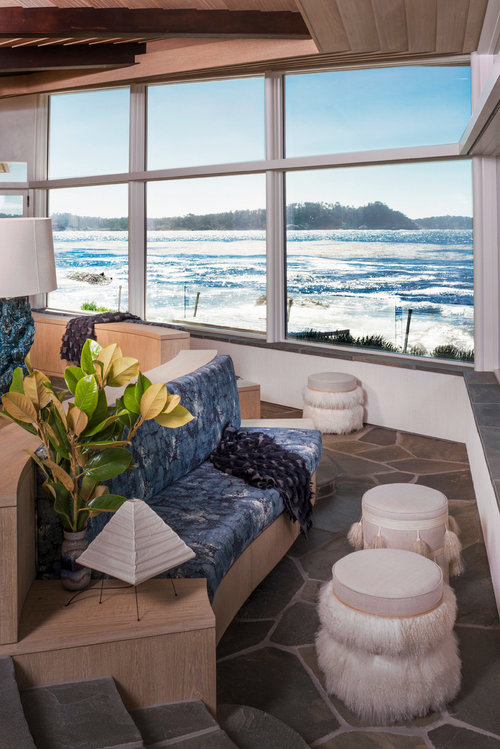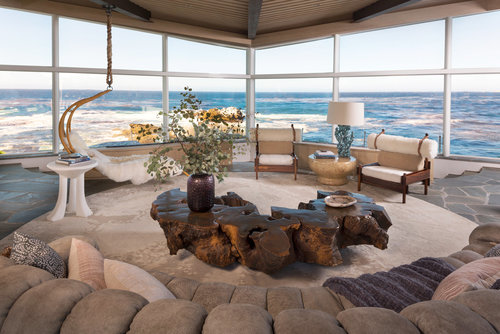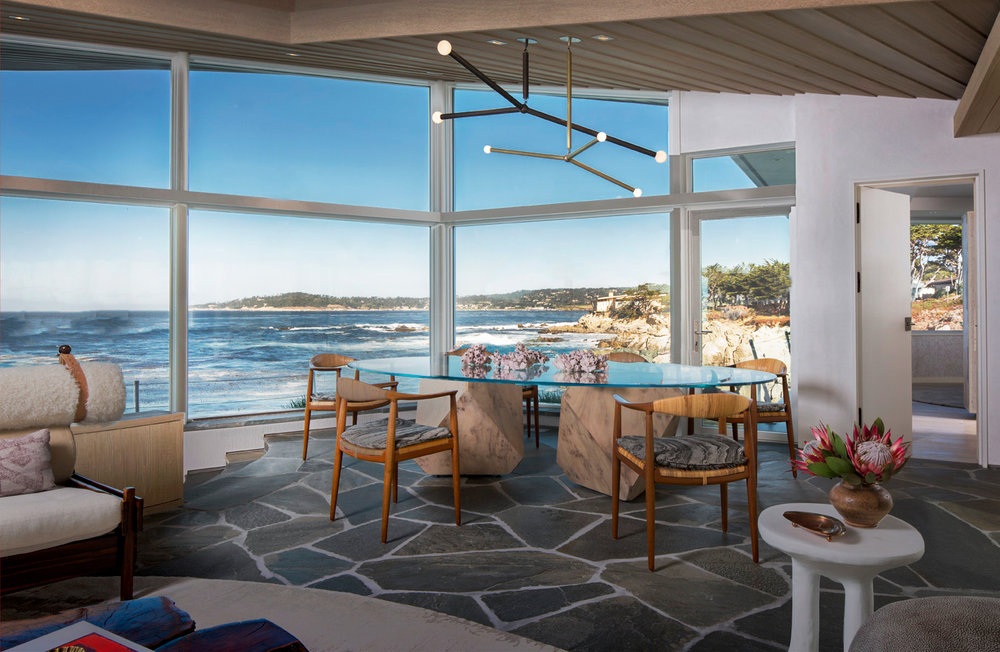 Open concept living and repetition in the details always go hand in hand, don't you agree?
Erica Gelman Design studio specializes in residential projects from custom décor, full renovations, home extensions and even building from the ground up.
Their team produces luxury design in Canada and the US, taking pride in quality, service, and attention to detail. And this "Dollhouse", whose name fits it just right, is a clear example of that.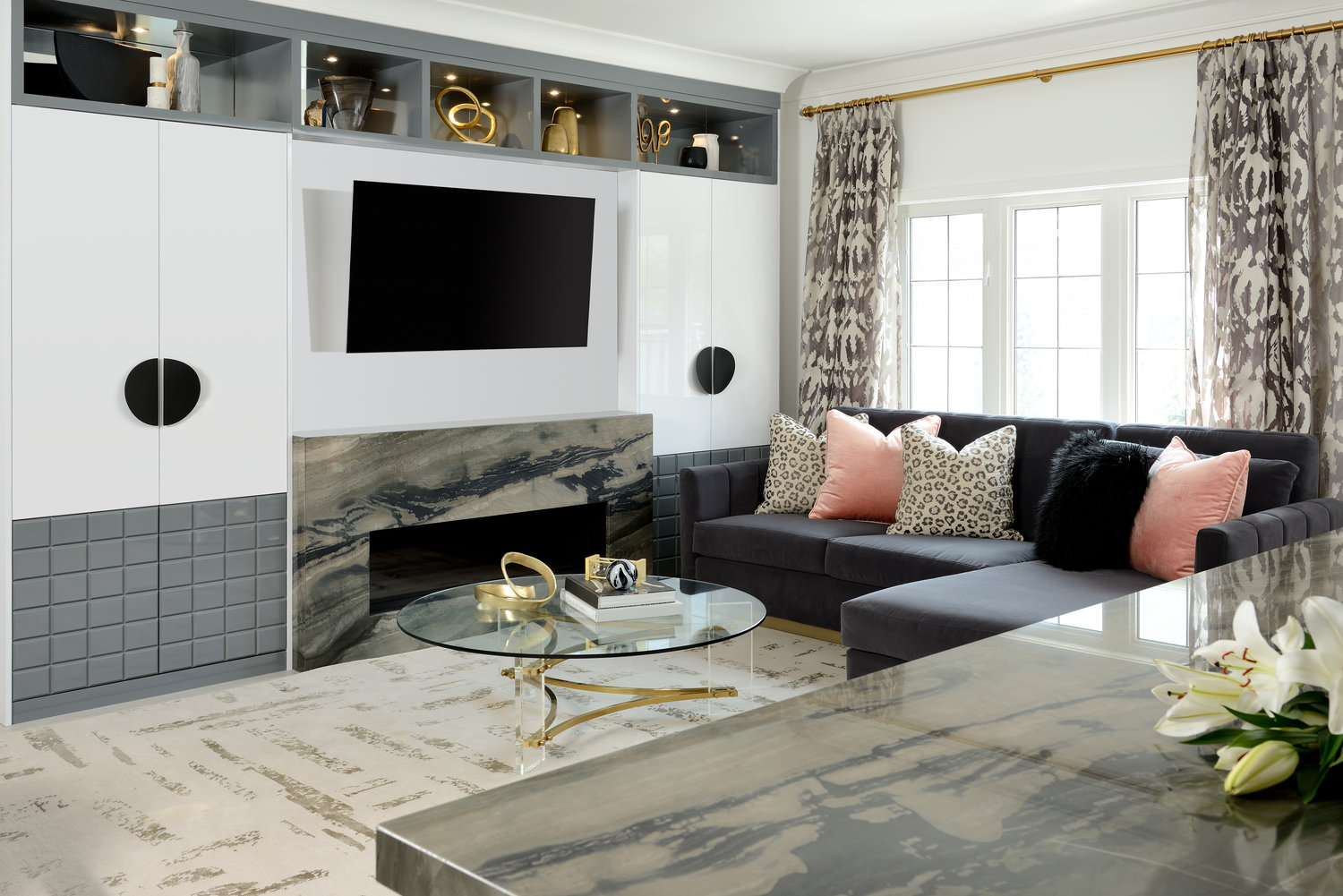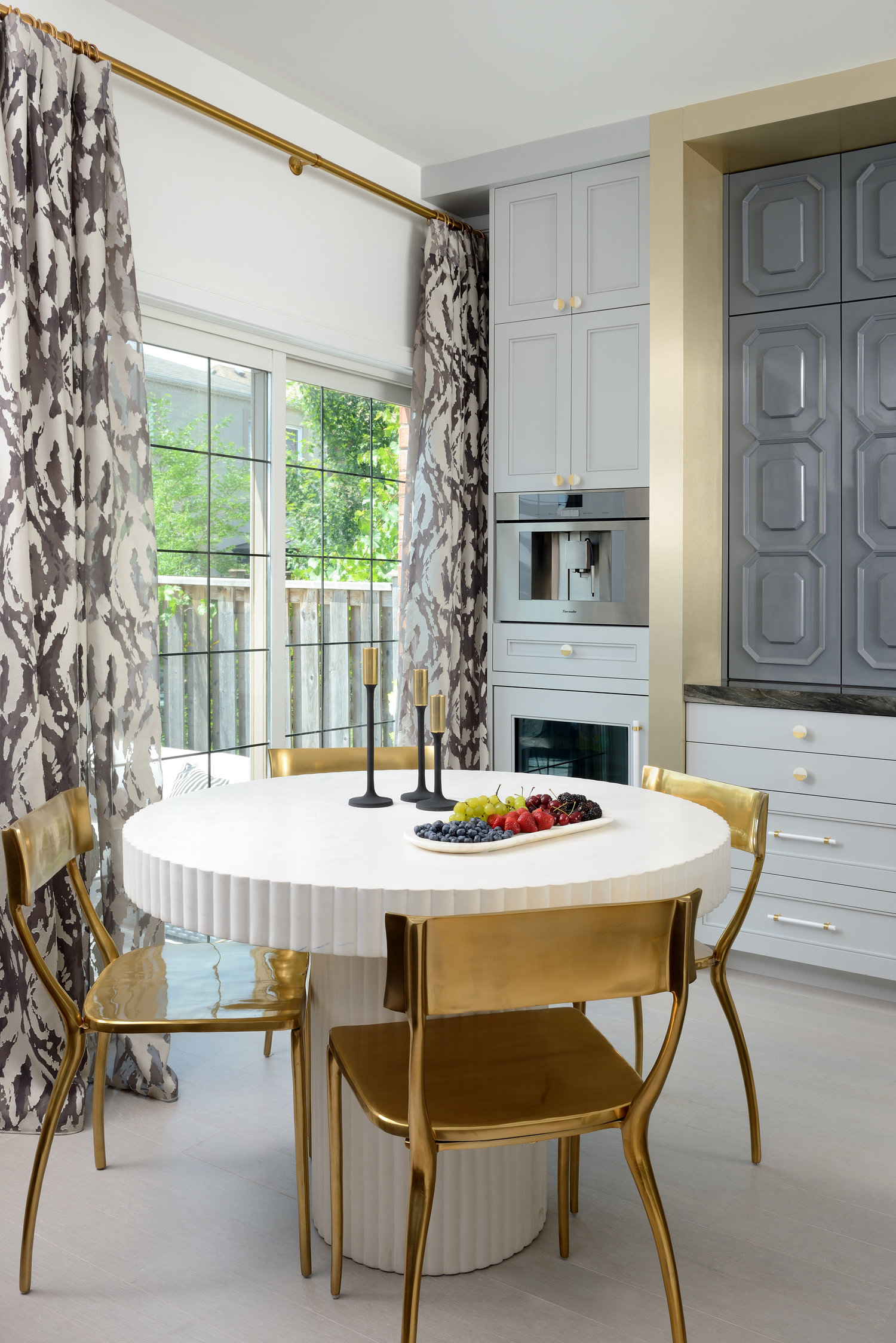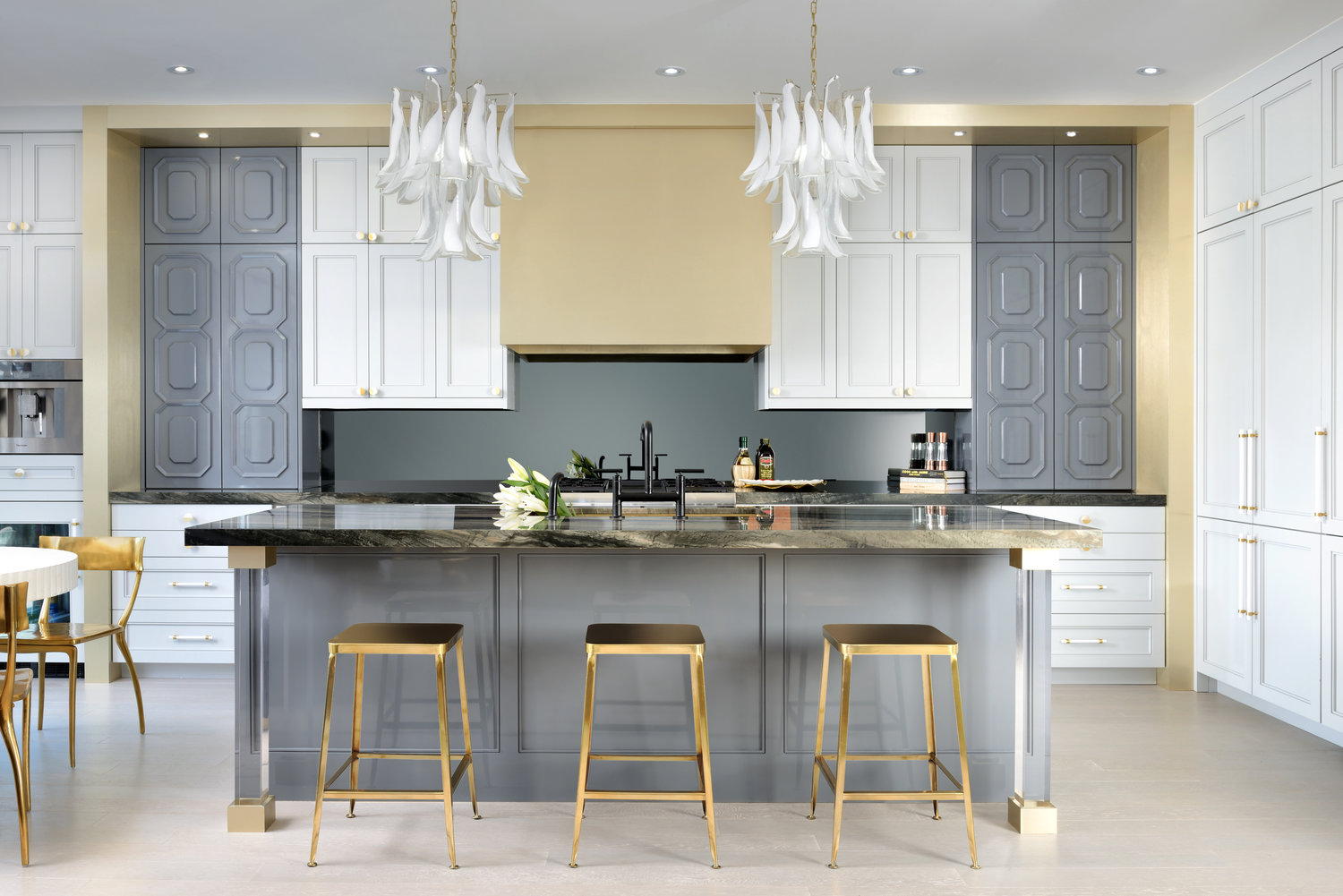 8. Korban Studio – Upper East Side Residence
Defined by a mix of classic luxury, old-world romance, and urban cool Korban strives to create spaces that surpass trends to redefine traditional design for a new generation.
The accomplished interior design studio brings luxury to each space through comfortable finishes and prized materials, which can be observed in this sophisticated Upper East Side Residence project.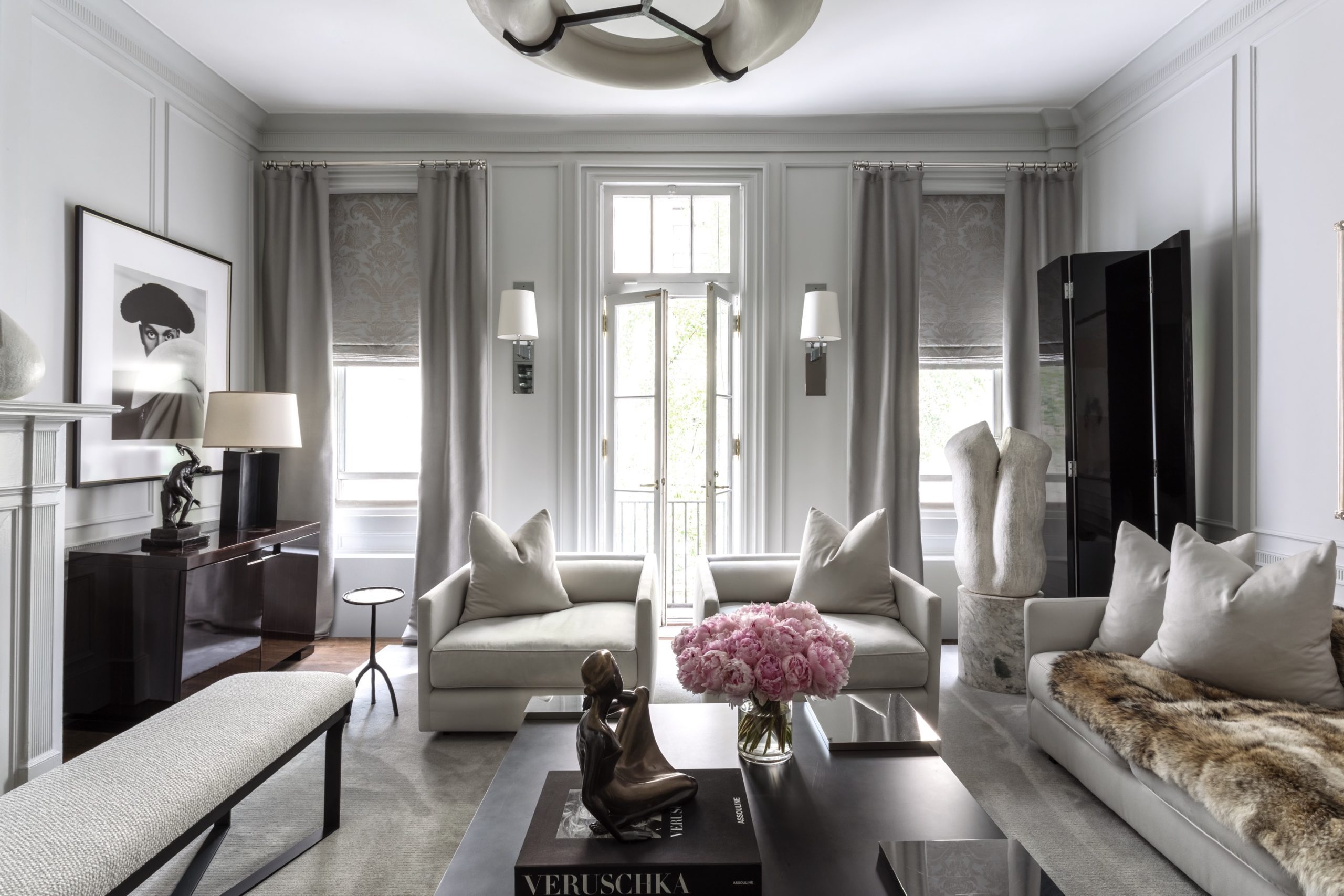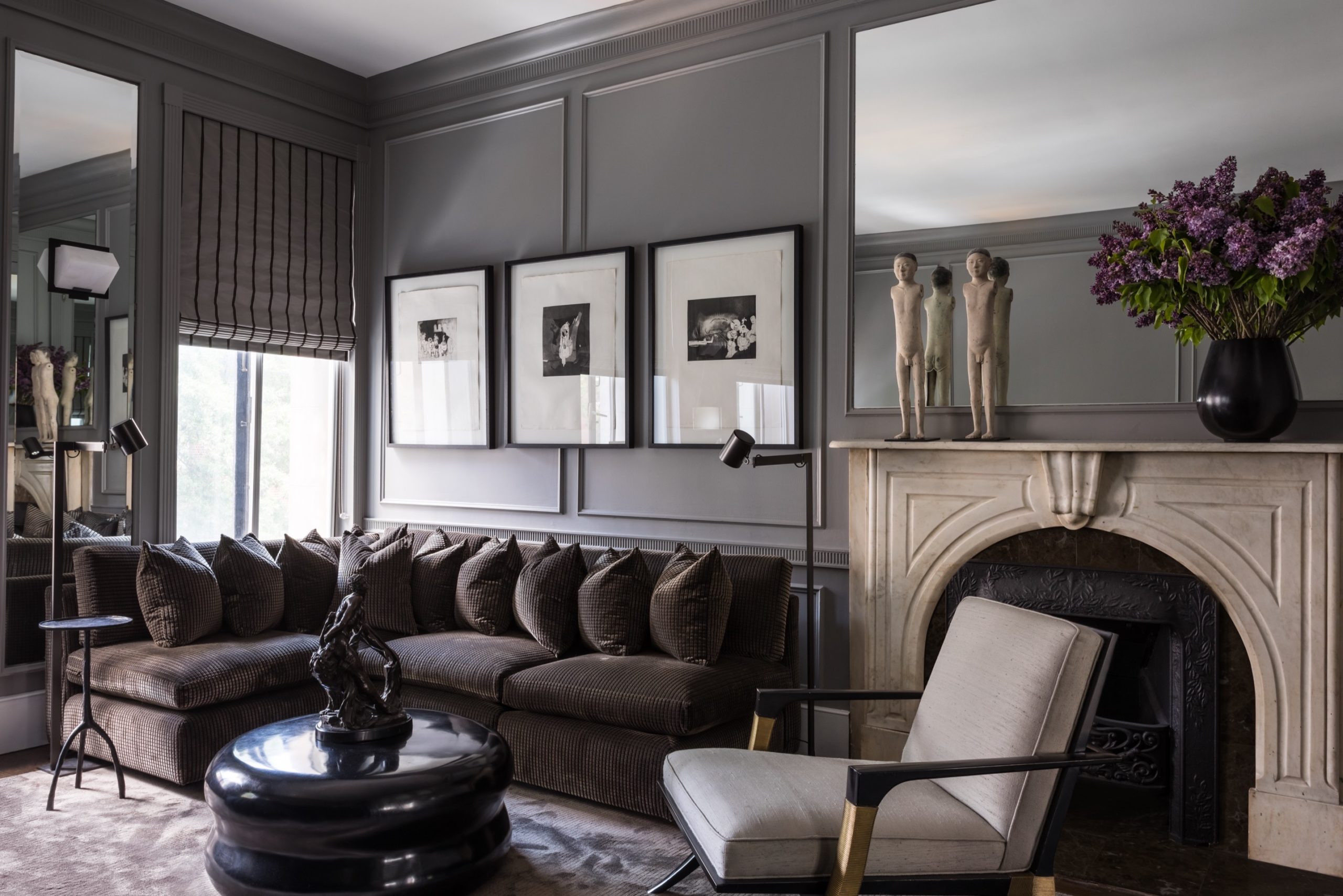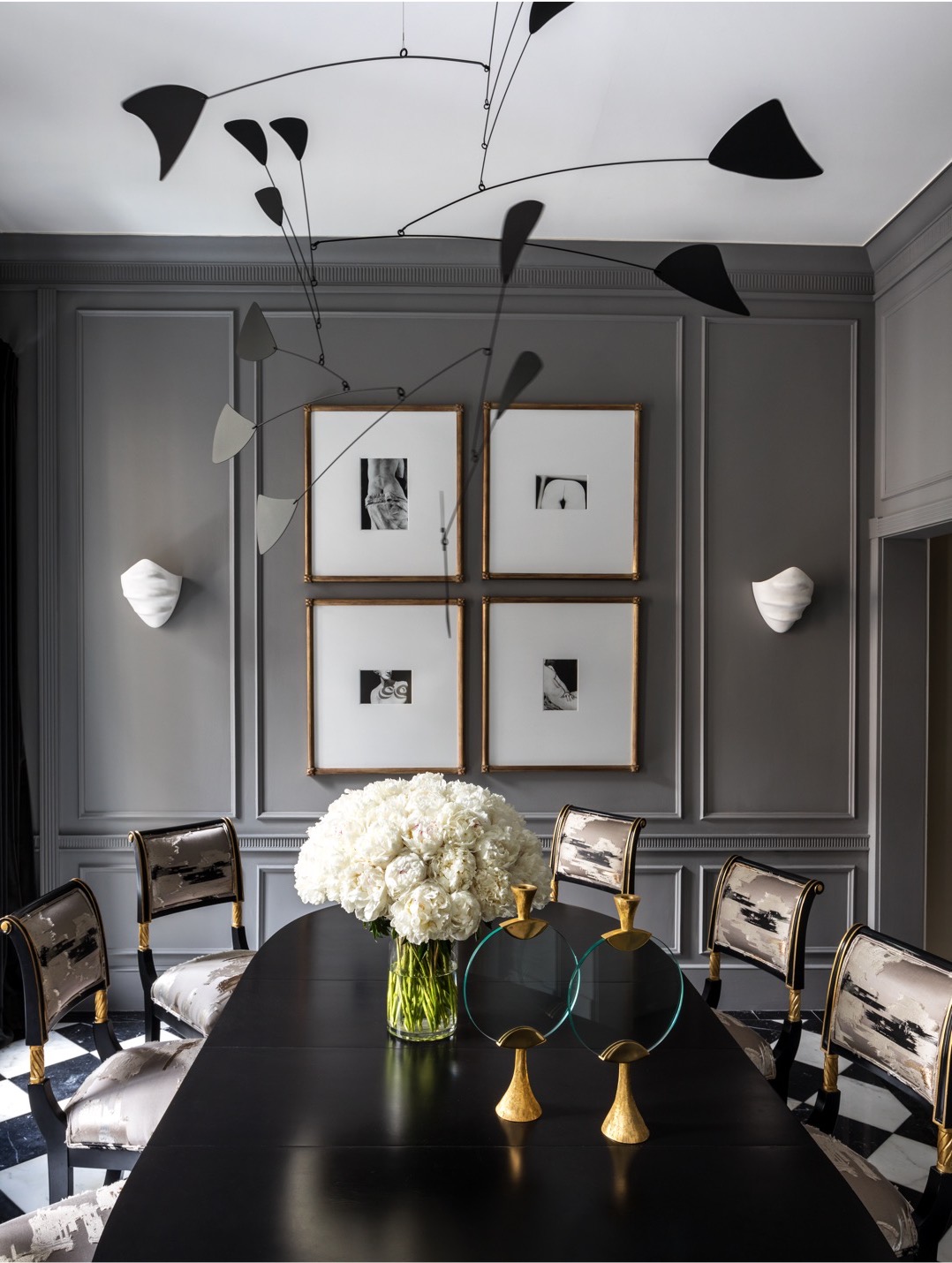 The inspiration for this three-level penthouse derives from the story of a couple that admires Middle Eastern culture, calligraphy, and aesthetics.
This premium interior design project combines understated luxury with serenity, subtlety, and comfort, to create a modern and elegant living experience.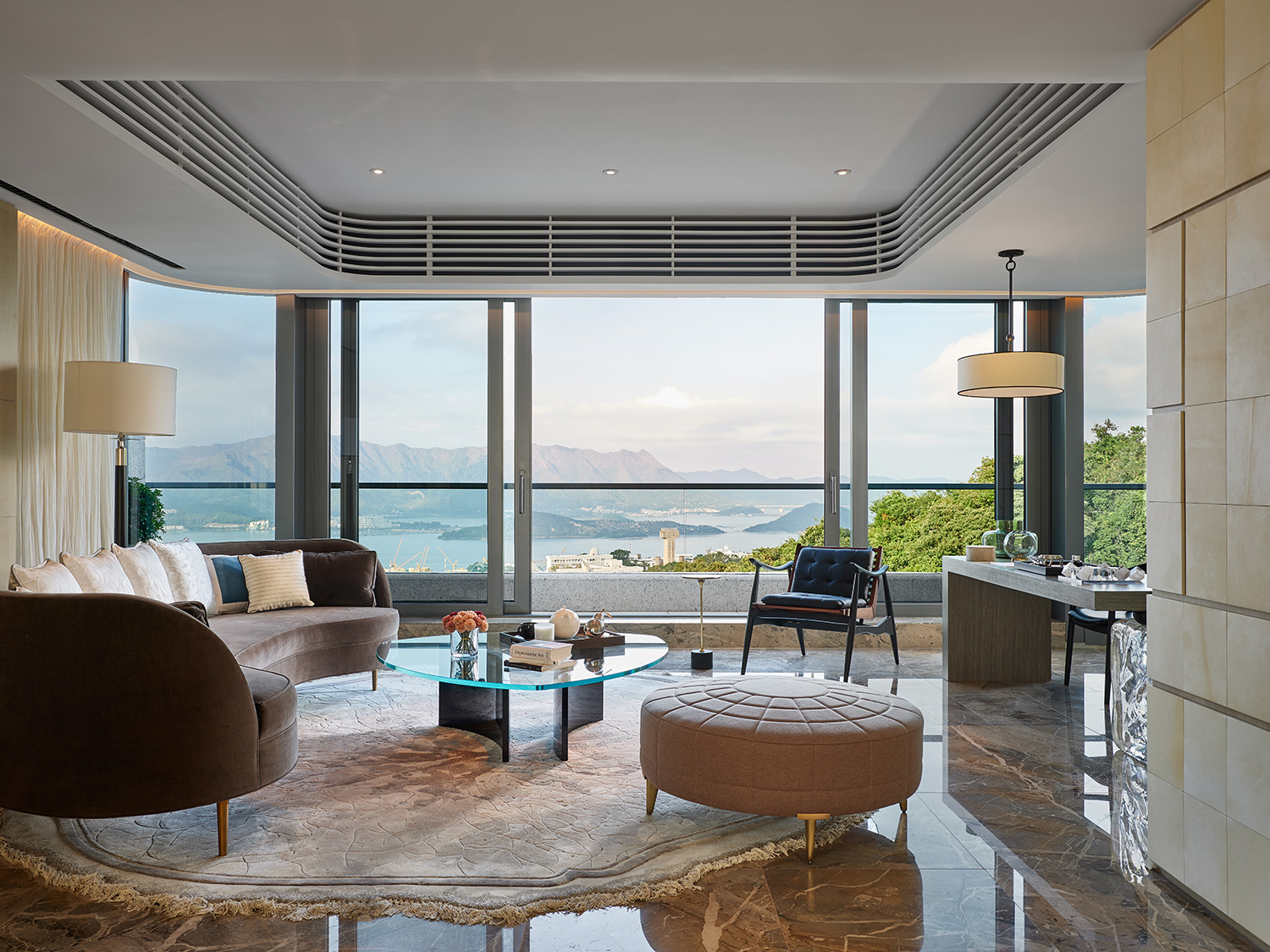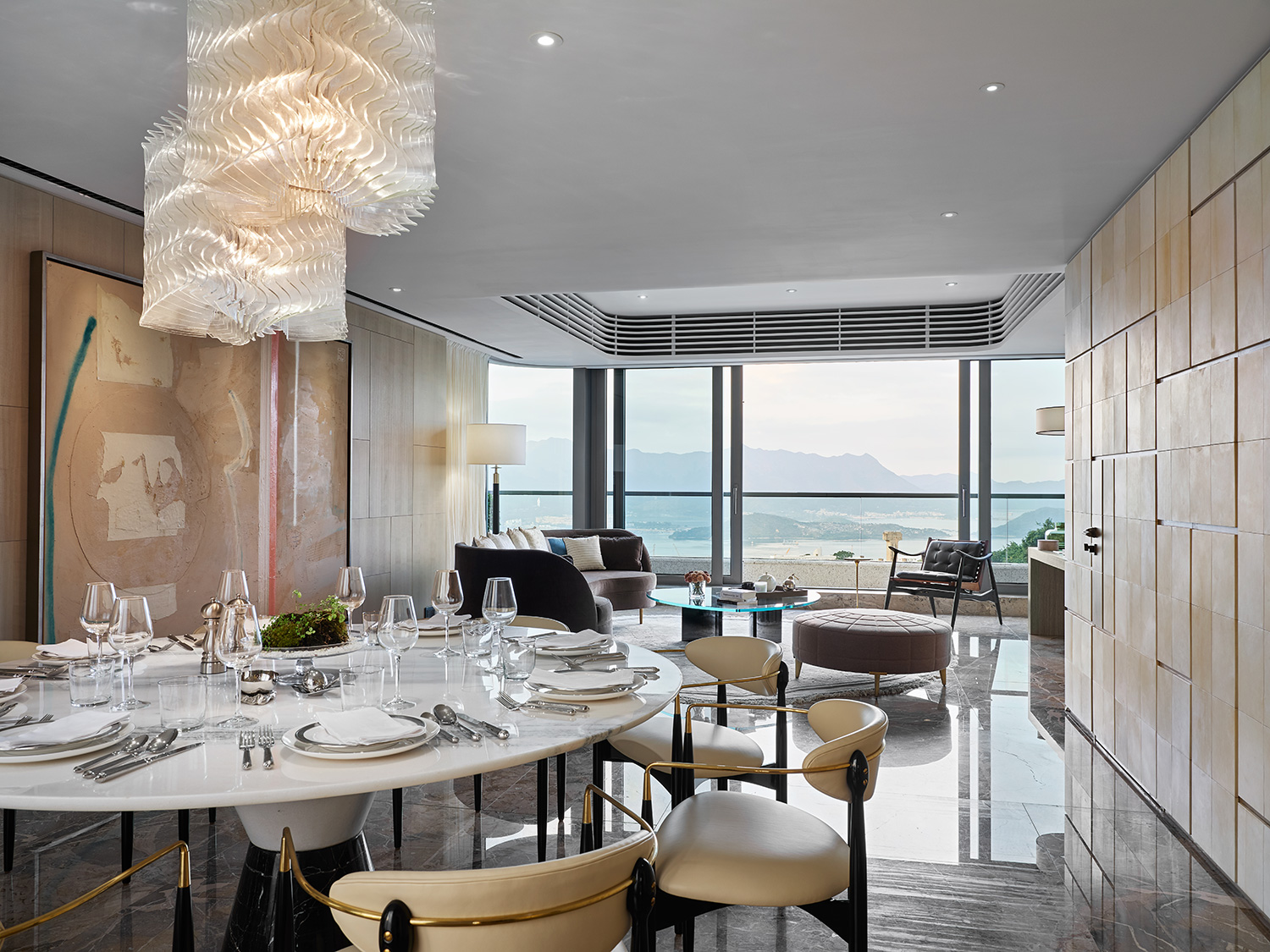 This premium interior design project was developed by Kingston Lafferty Design.
Templeton Residence, located in the highly sought after Ballsbridge area in Dublin, is a light-filled, high-end and contemporary apartment part of the Lansdowne Place Luxury development by Chartered Land.
With stunning full-height views of the surrounding architecture and mature landscaping, the firm's aim was to bring understated contemporary elegance and feminine glamour to the newly completed apartment, whilst capturing a timelessness and enhancing functionality and storage for their client.
Light fittings, furniture and fine fabrics were carefully selected to enhance the spaces and provide the client with a light-filled sanctuary.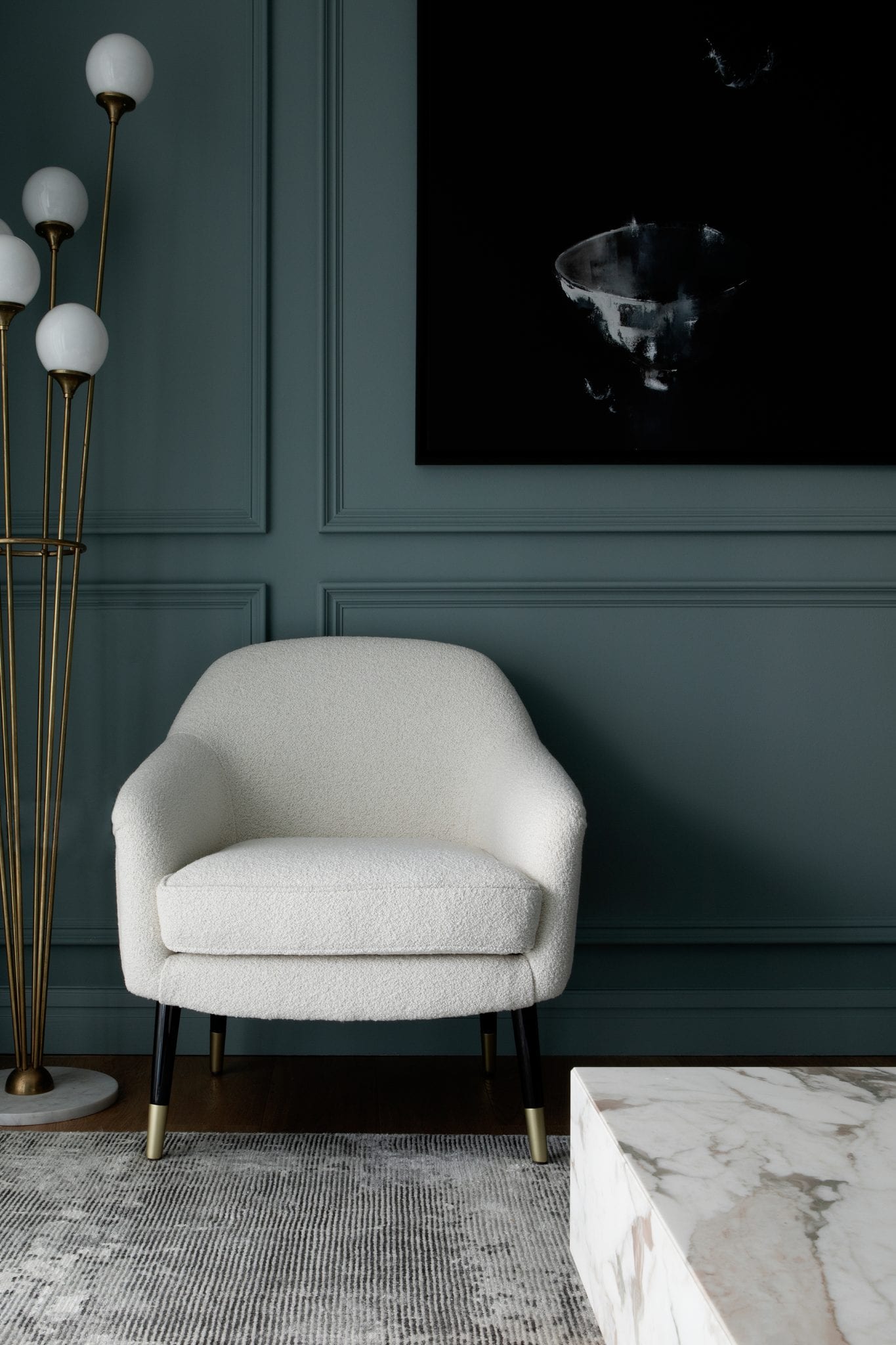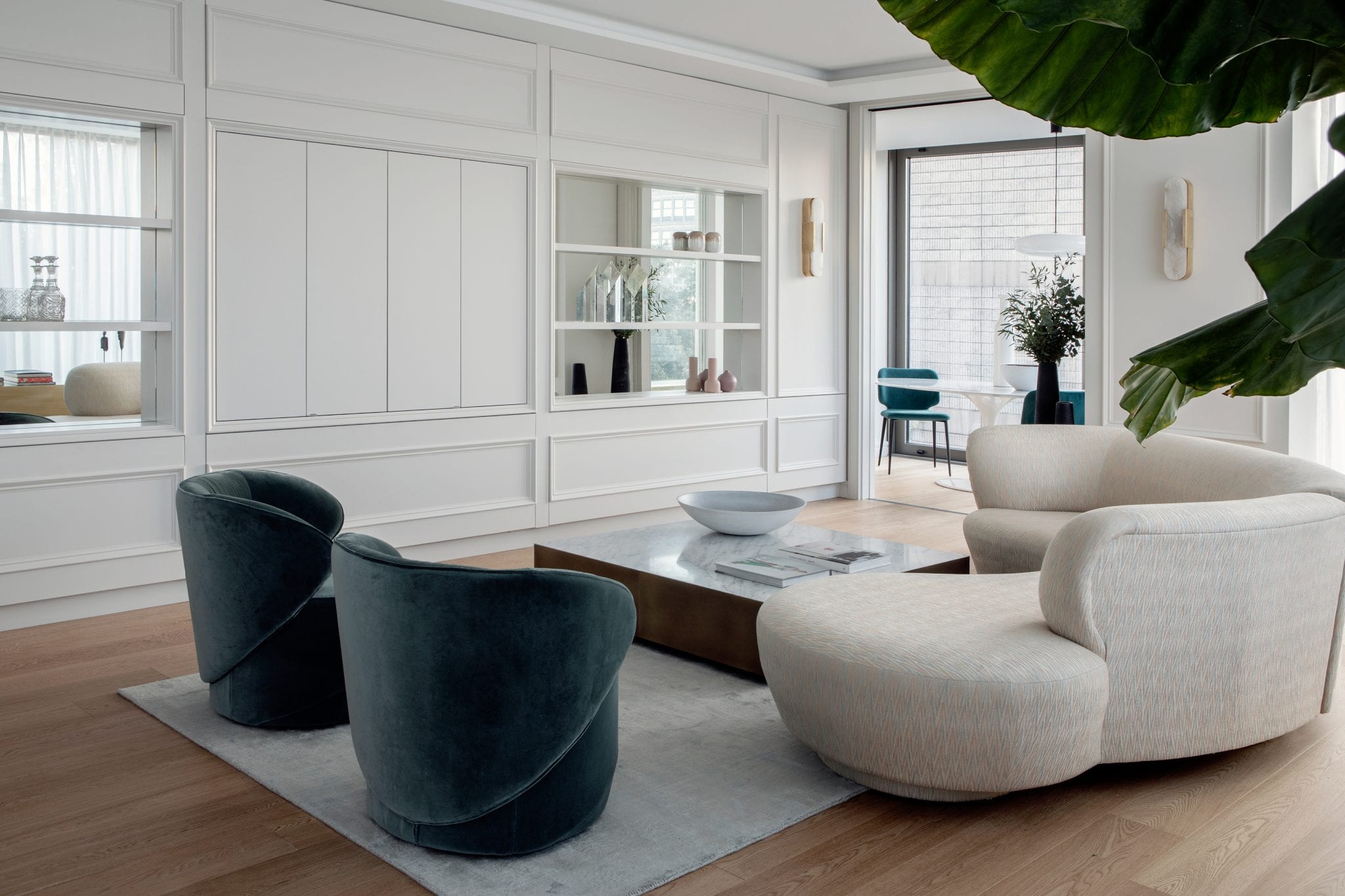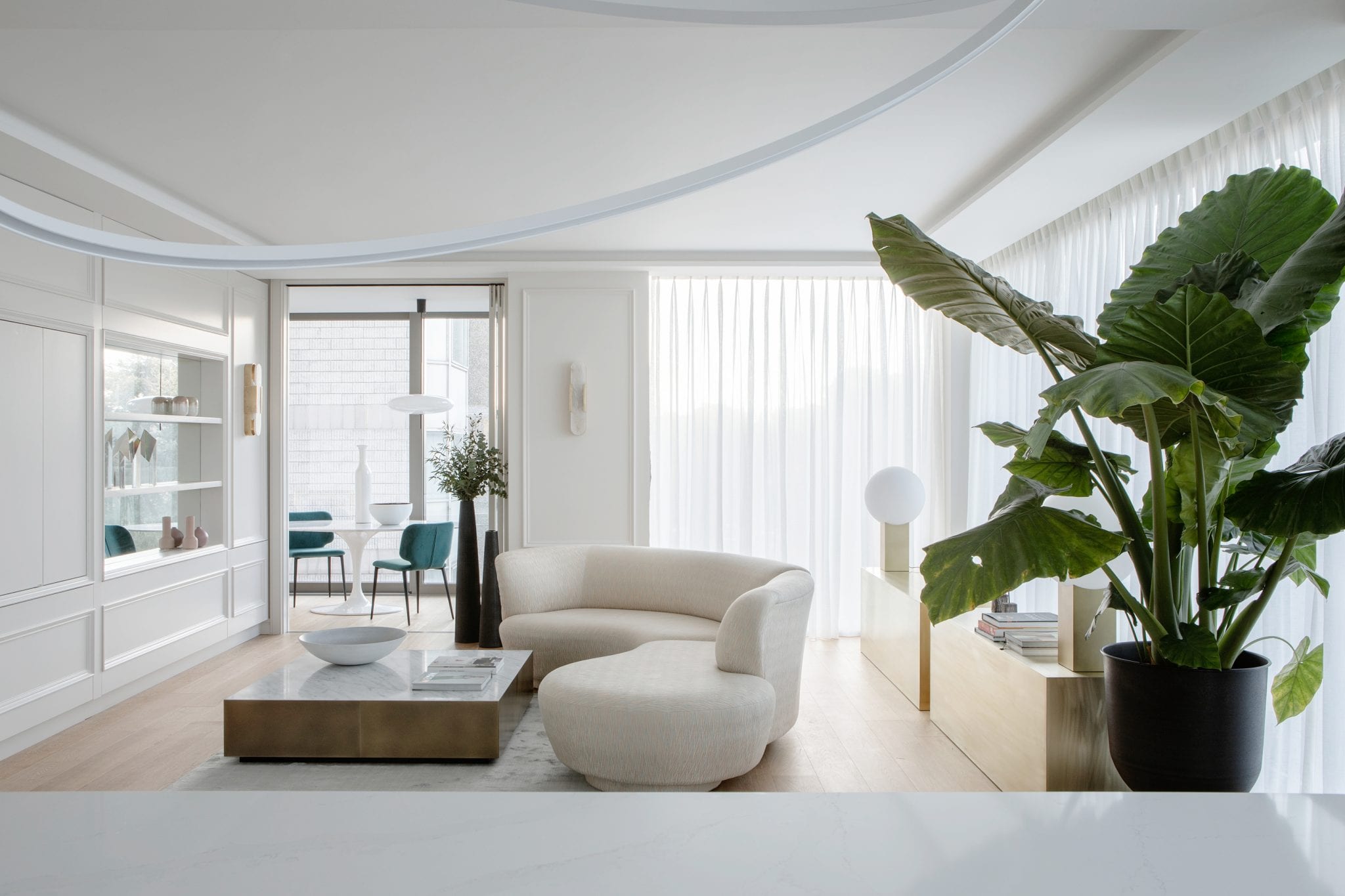 11. Elicyon: Dubai Penthouse

A very exciting premium interior design project from the Elicyon's team is a 30,000 sq. ft penthouse apartment in the beautiful One Palm building in Dubai.
The five-bedroom penthouse has been designed with an impeccably detailed interior scheme, using specialist joinery and wall finishes, alongside bespoke furnishings and decorative lighting.
The layout has been carefully curated in order to incorporate all client requirements including entertainment rooms, informal family living areas, wellness, and children's breakout spaces.
Bespoke pieces are used as focal points to create talking points within each space.
The custom-designed chandelier in the contemporary formal reception area reflects a composition inspired by the sea and waves and features clear and opal crystals.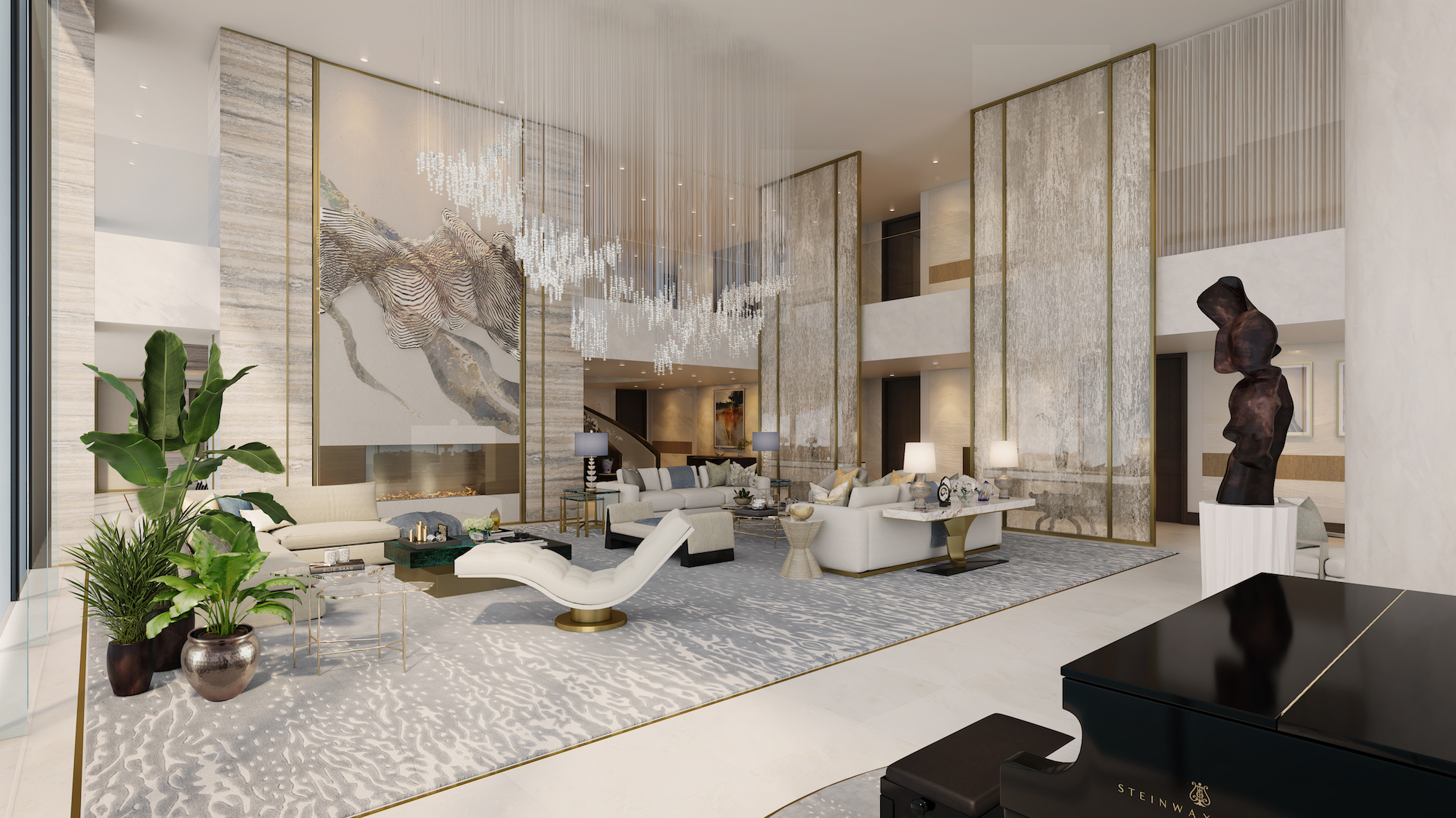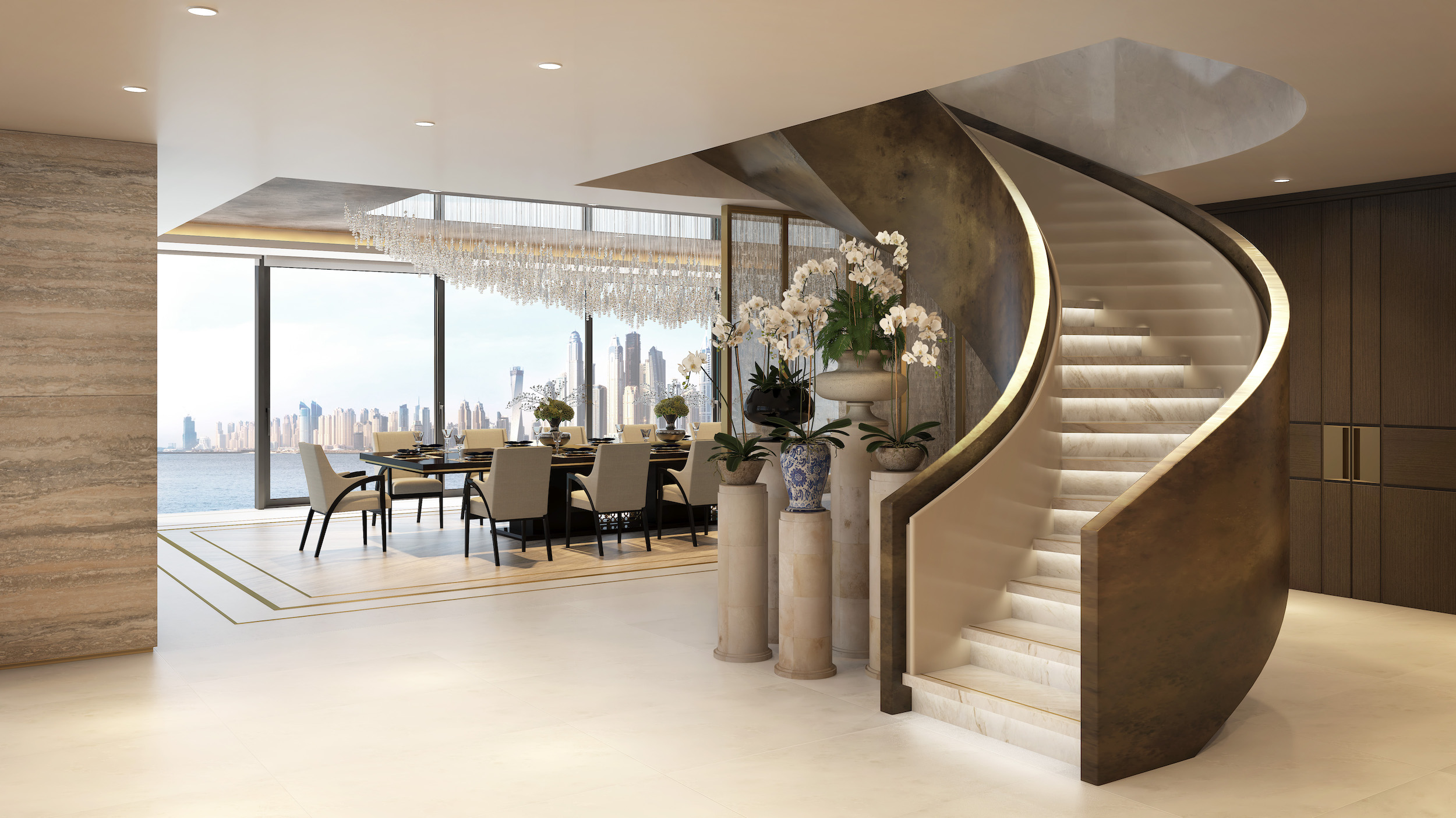 12. 1508 London: Chelsea Barracks Concept
In this 1508 London's premium interior design project, traces of the Chelsea Barracks heritage shine through even in this most modern expression of the development.
Providing a seamless transition between outdoor and indoor entertaining, the residence offers the perfect stage to admire this unrivaled location in the heart of London.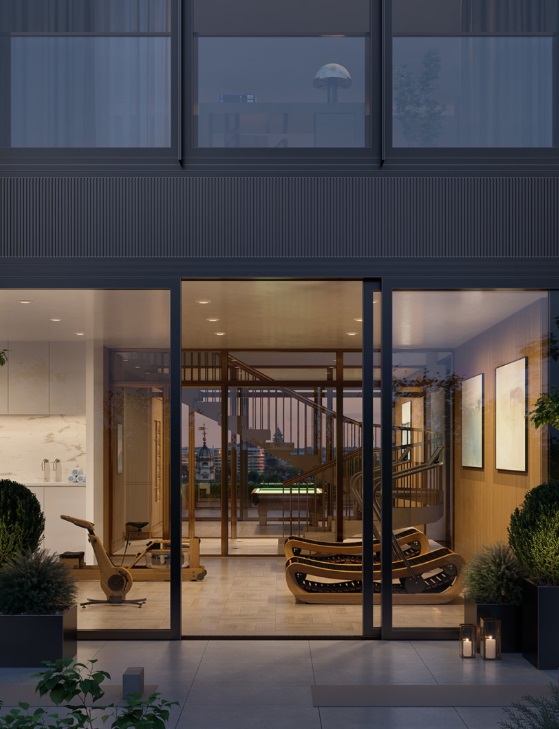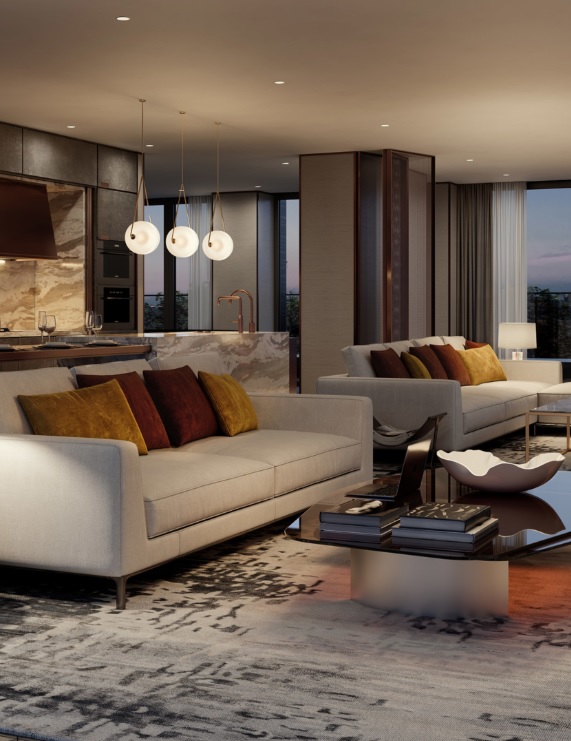 Within this estimated £100m-plus development near St James's Park and comprising a further five luxurious apartments, a townhouse, and two flats for staff, the penthouse became literally the pinnacle of interior design, and very deliberately so.
Their client said about the project that typically in situations like this an agency of the quality, brand strength, and international recognition of David Collins Studio can add up to 25% of the property's value.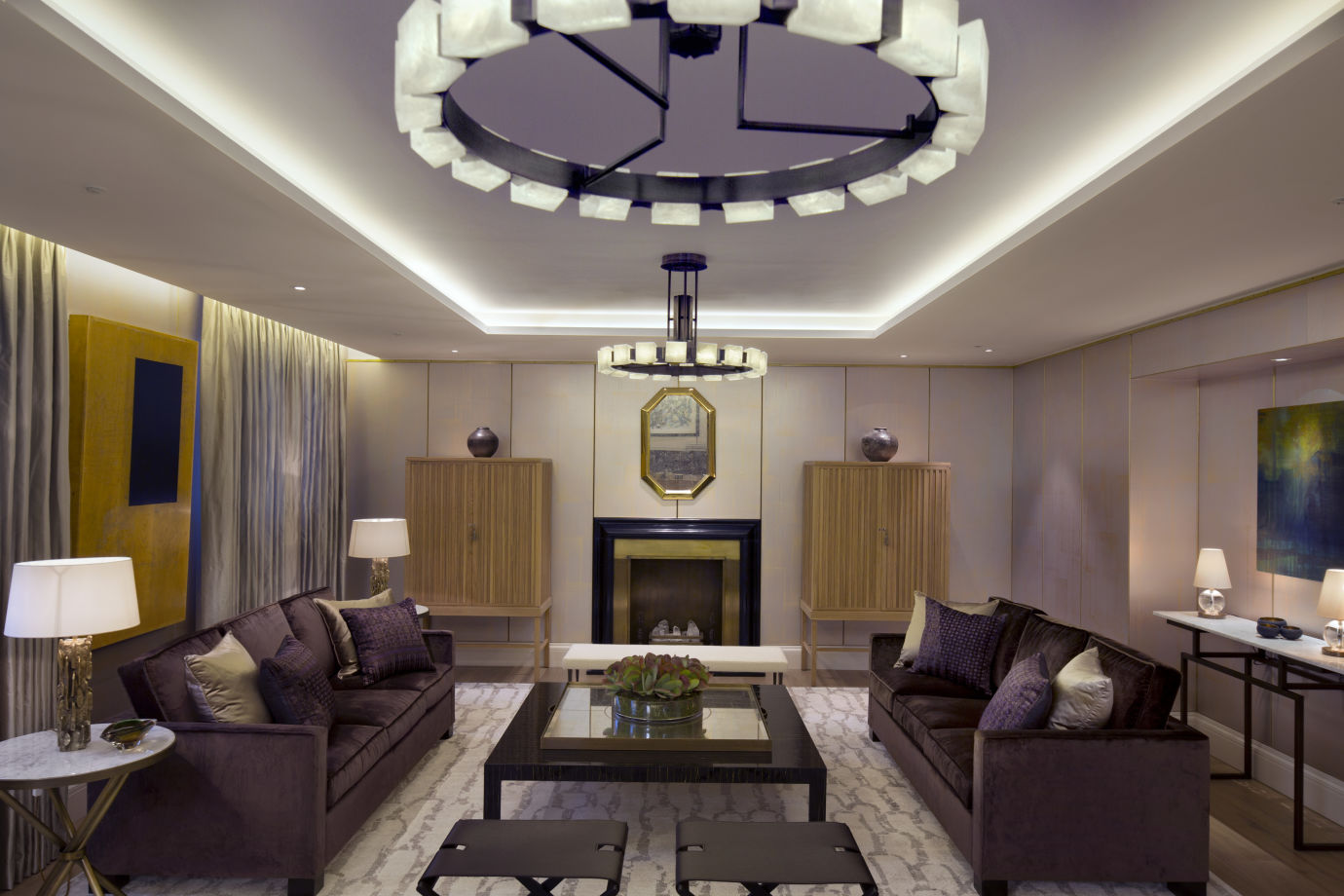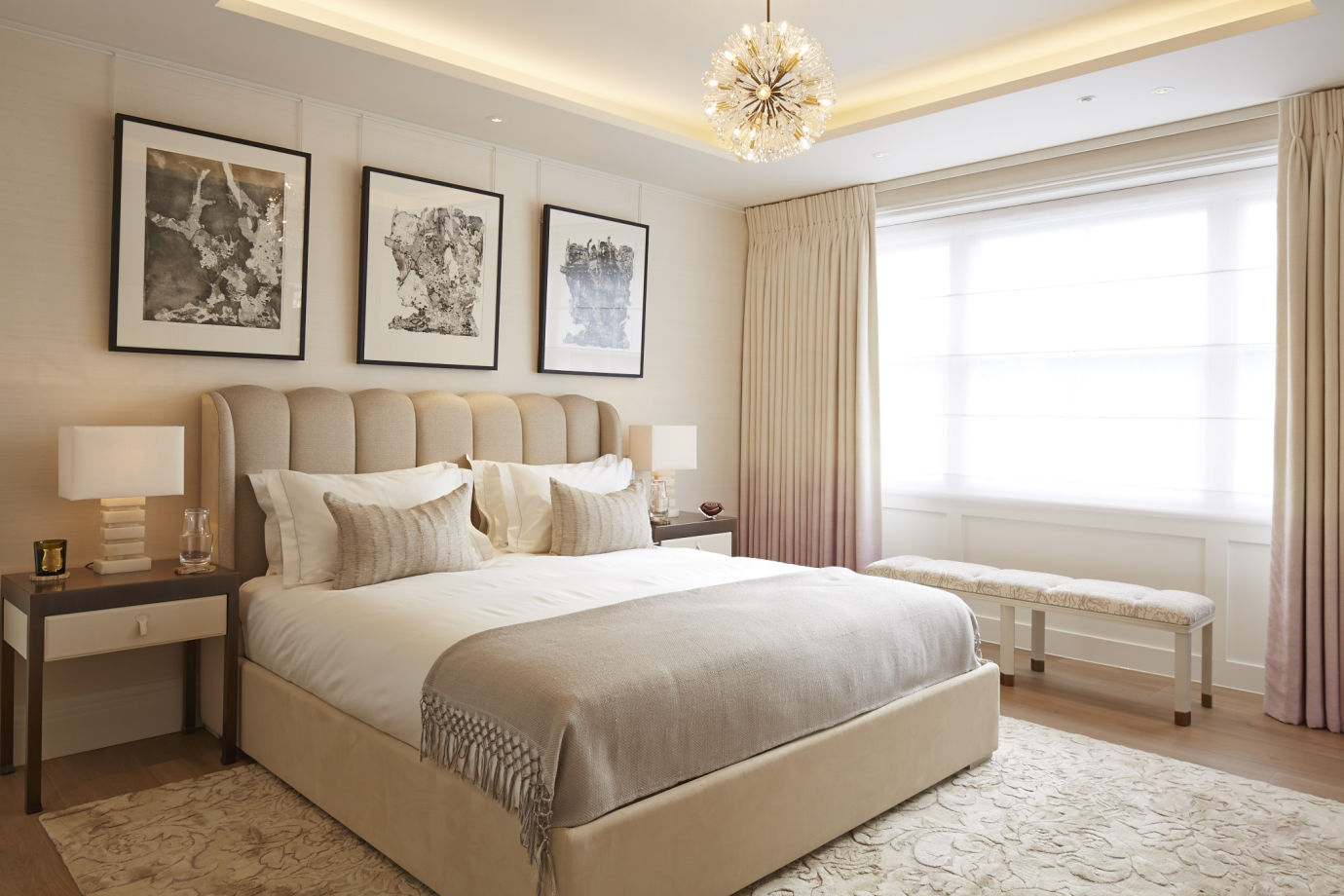 This premium interior design project was developed by Greg Natale. Their client for this new build had fallen in love with another one of their projects.
A palette of blush pink, grey, and light timber floors was the choice for the interiors.
Featuring furniture of the highest quality and European vintage pieces, the four-bedroom home is adorned with Greg Natale decorative accessories in marble, ceramic, and the warmth of polished brass.
The custom spiral grey terrazzo stair features brass inlay with a limited edition piece from sculptor Dan Murphy taking pride of place at the foot of the stair.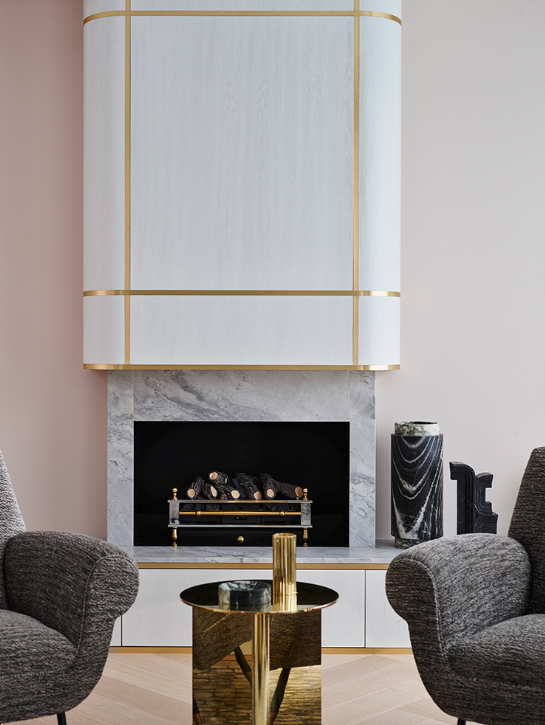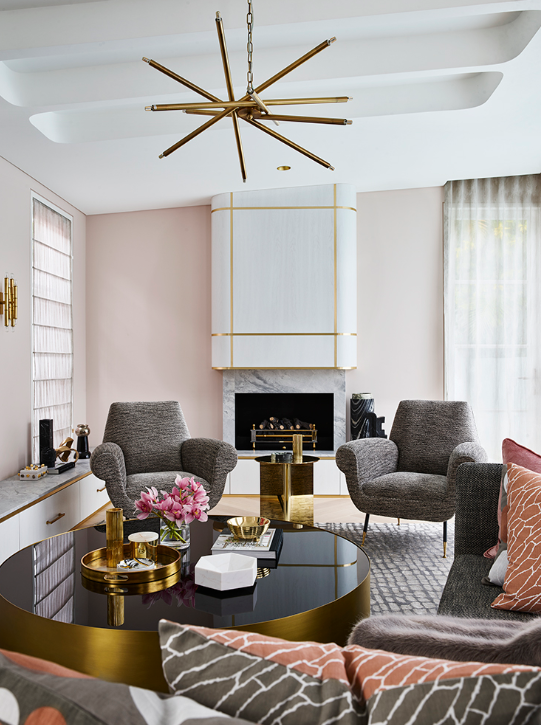 Located in the prestigious neighborhood of Kakaako Honolulu, Symphony Tower Penthouses combine the upscale downtown lifestyle of bustling Honolulu, with the innate relaxed living lifestyle that is quintessential Hawaiian.
This premium interior design project is adorned in fresh whites and neutrals.
The stunning accents of white marble and light wood throughout ensure this custom penthouse feels like living at a 5-star resort.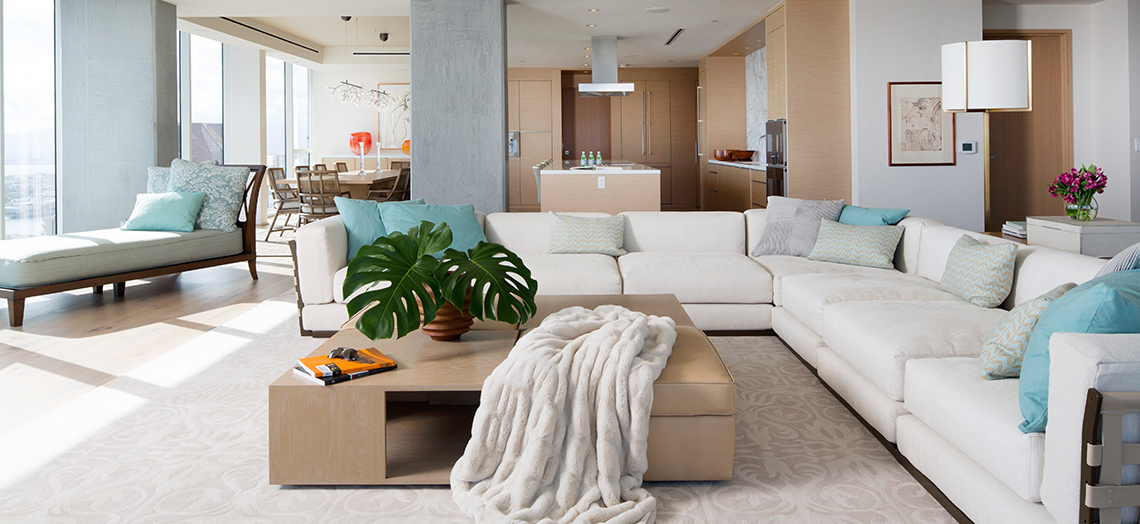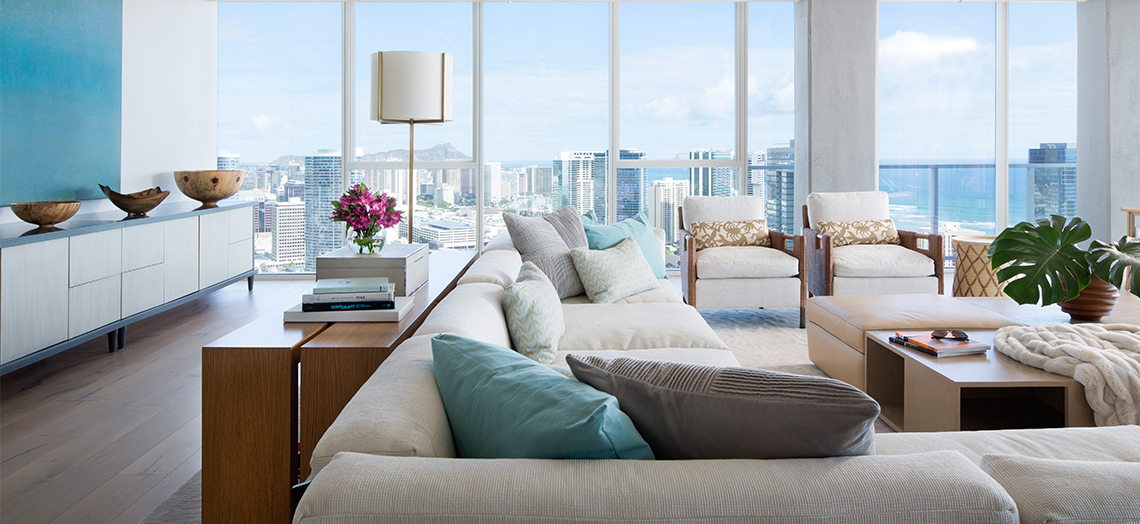 You can immediately tell this is an art junkie's home, right?
This premium interior design project was commissioned to Noda Voon Design. The studio's philisophy is that play makes the mundane better and that it makes the ordinary, interesting.
They are proud to create and curate interiors, objects, and art that are uninhibited, mischievous, and beautiful.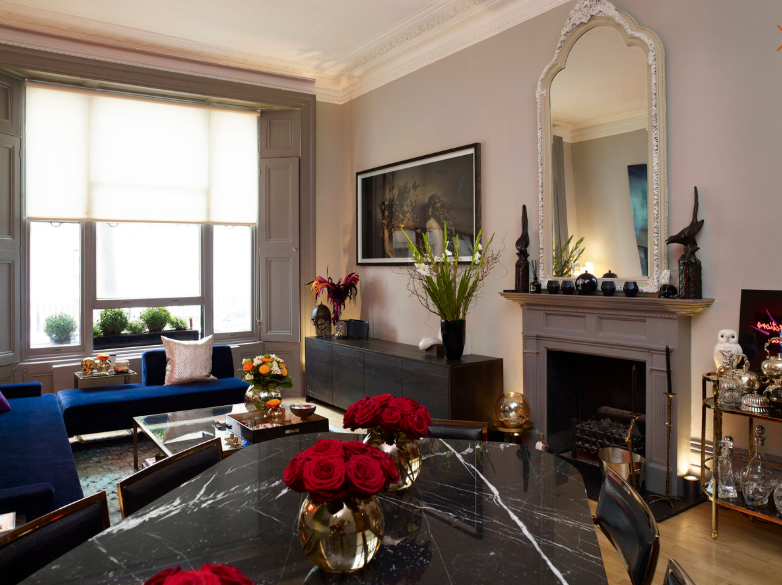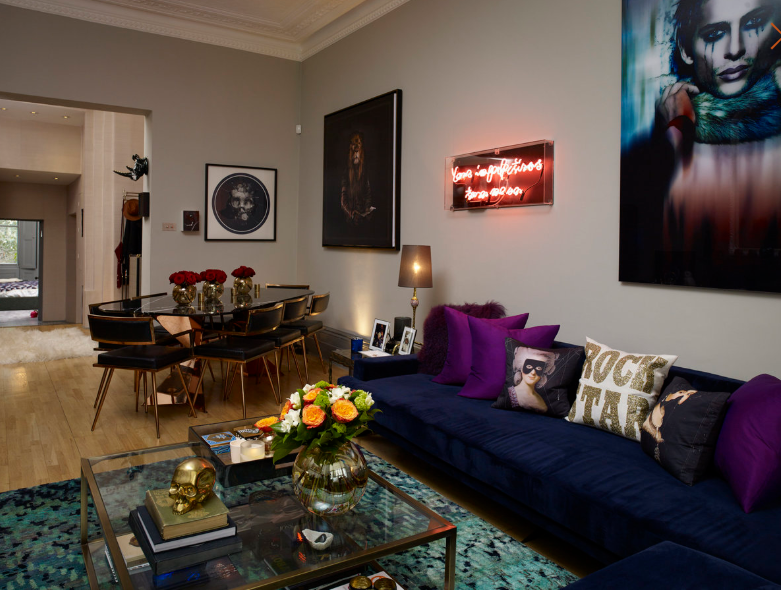 Designs, and relationships, that last. Organic minimalism. This is how the interior design style of Leighton Design Group can be best described.
Their team creates understated settings that enhance and reflect, not overpower, their clients' lives.
From high-end salons and spas, to fine restaurants and hotels, to posh urban lofts and sprawling beach-front homes, their premium interior design projects embody this style.
Leighton Design Group are proud to bring spaces to life with clean lines, luminous colors, and sleek natural materials.
In each – such as the one we've selected – the flow from space to space is smooth, taking into account visual appeal, acoustics, ergonomics and sustainability.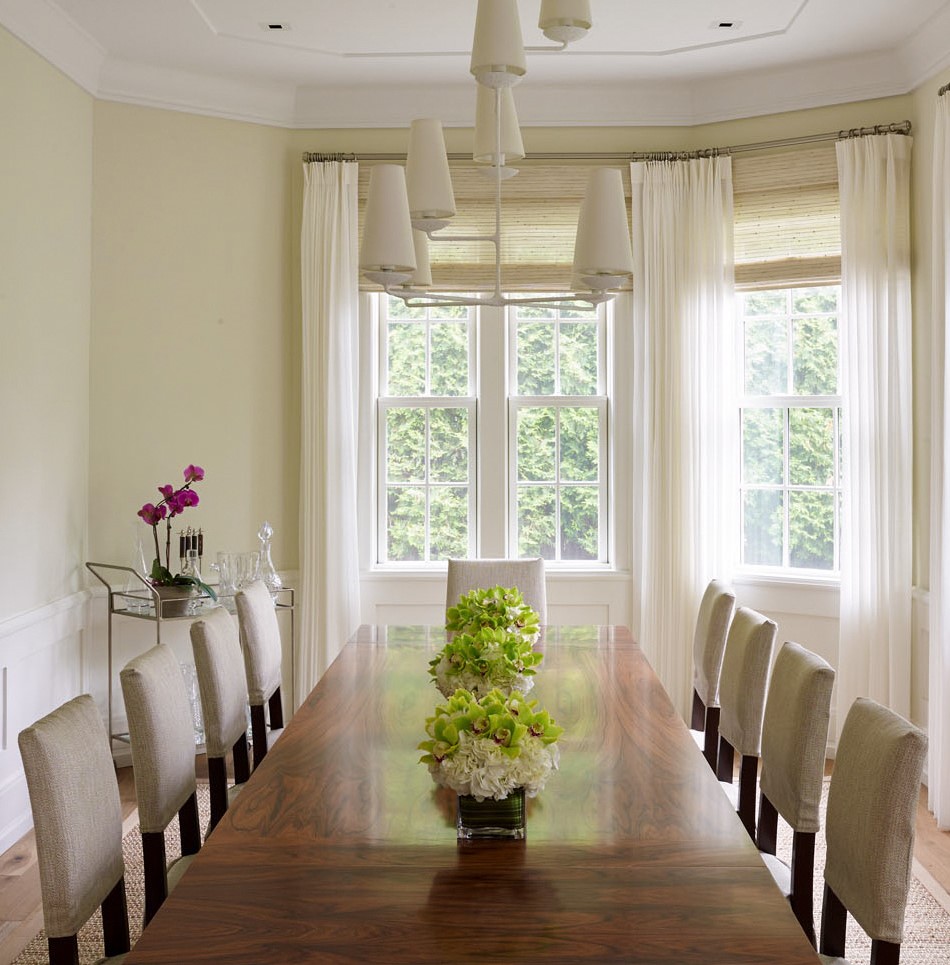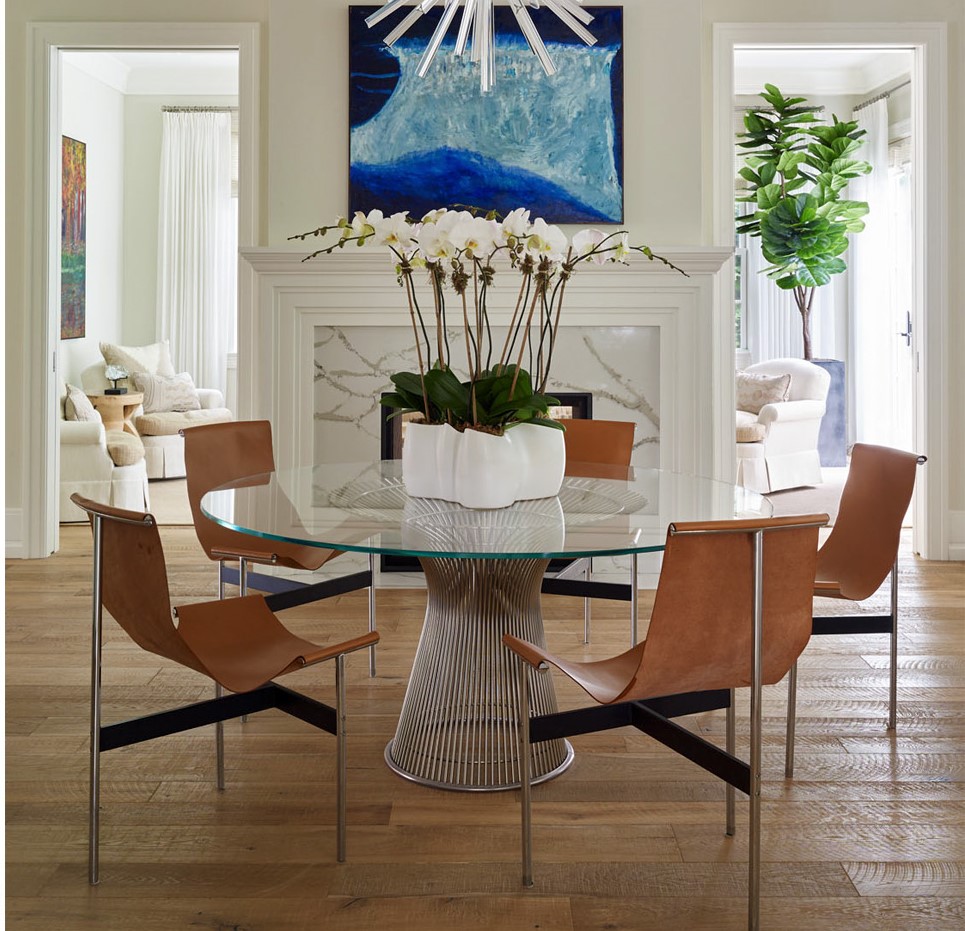 Cara Woodhouse specializes in luxury private residential and commercial projects. In this premium interior design project she encapsulates the fundamental values of design such as form, function and symmetry.
The interior designer combines luxurious comfort with unsurpassed customer service. Having lived in New York, Los Angeles and London she brings her worldly knowledge of design to each and every project.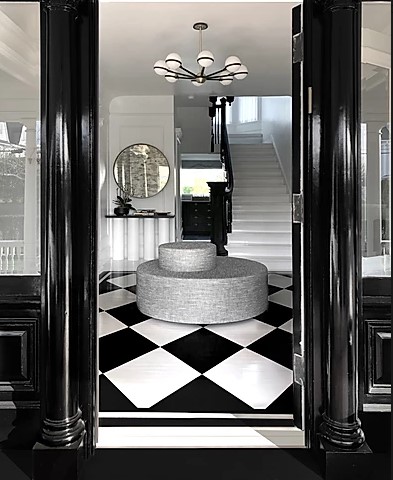 Focusing on high-end residential design, Jennifer's design philosophy is to create timeless, beautiful, and practical spaces.
In this premium interior design project she demonstrates her ability to translate great design into sophisticated interiors that reflect her clients' lifestyles.
She does this by relying on the tenets of luxury and quality combined with a modern style honed over the years.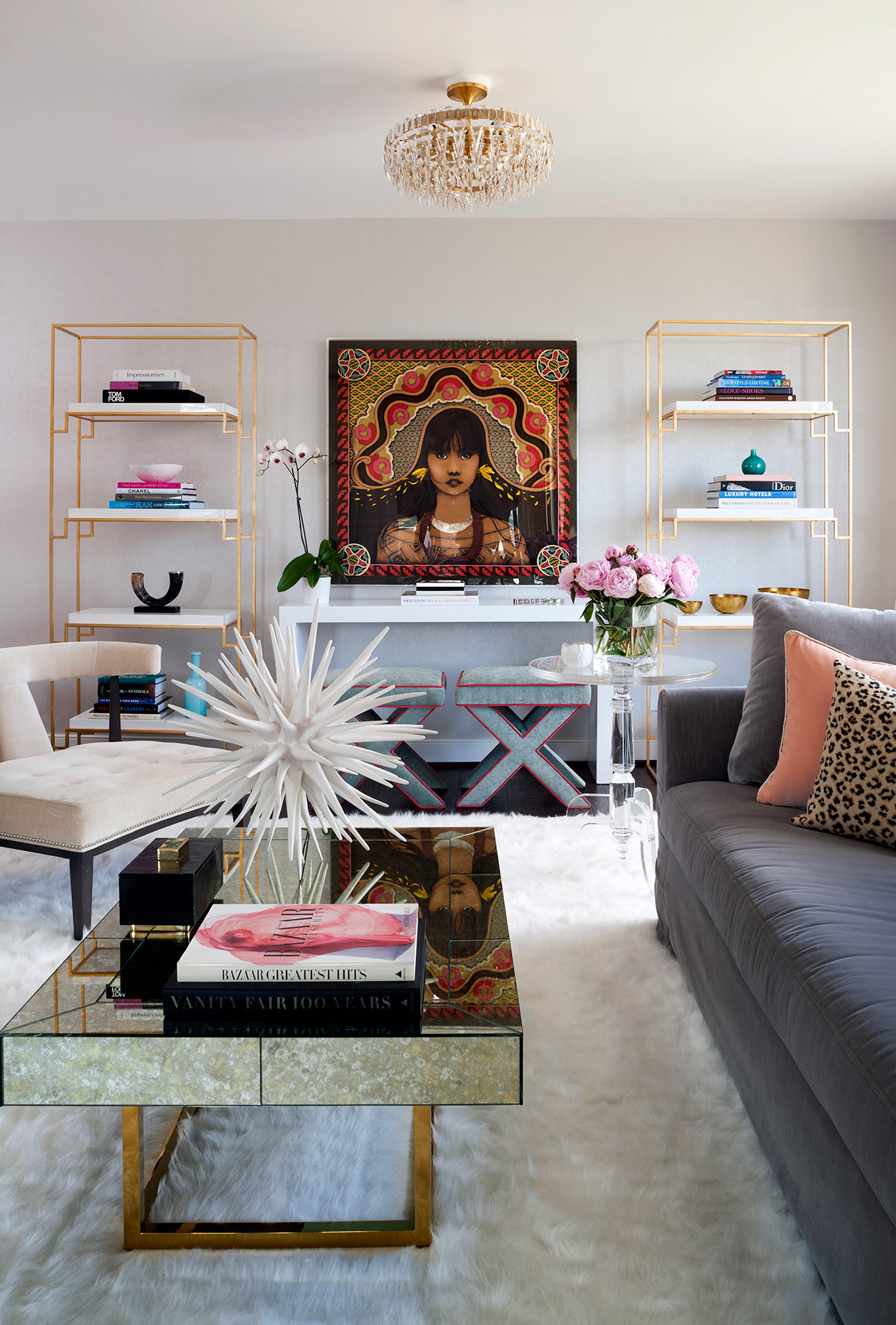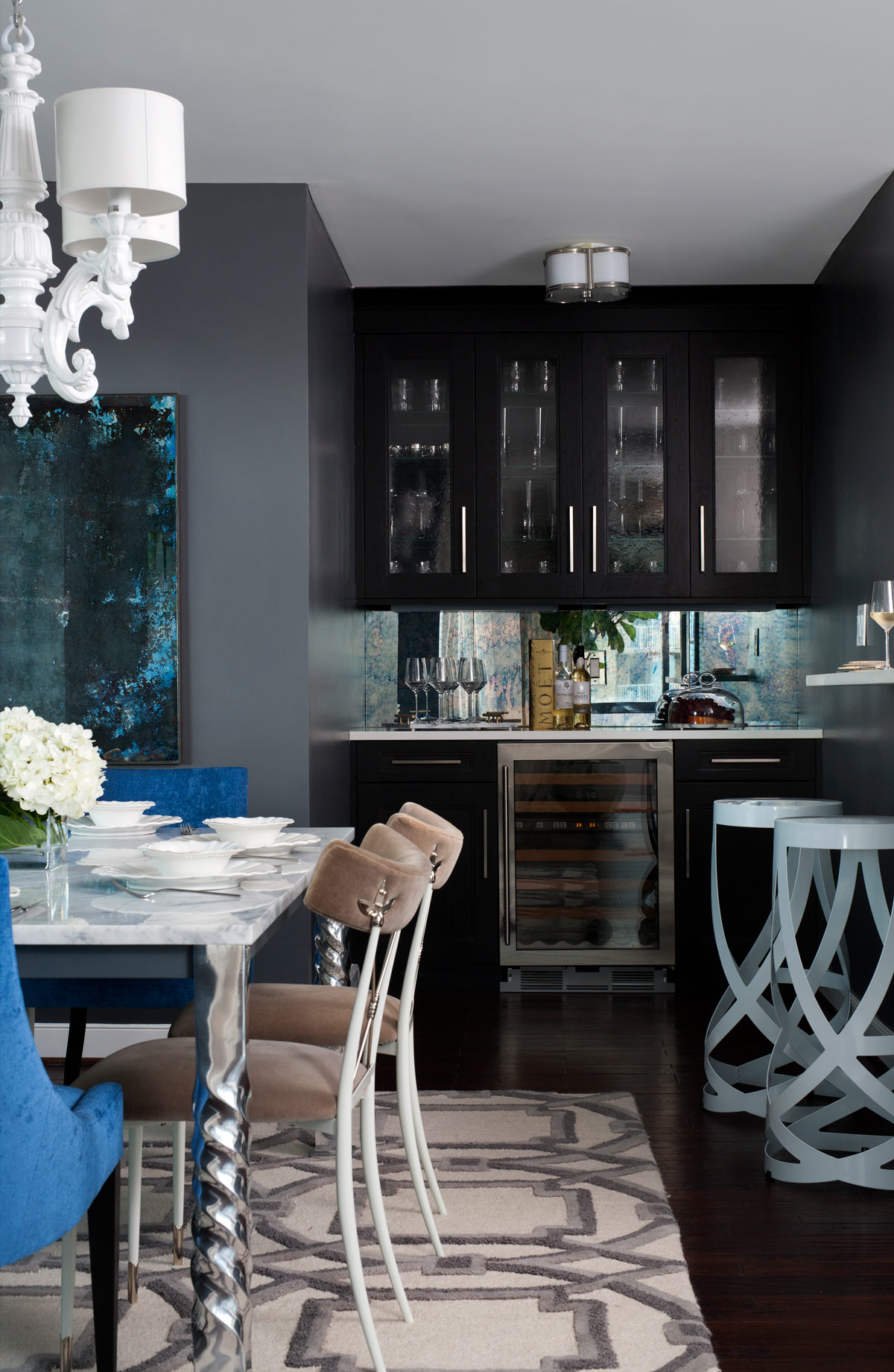 Steve Leung Design Group is an internationally renowned and award-winning interior design services and interior decorating and furnishing services provider headquartered in Hong Kong with offices in Beijing, Shanghai, Guangzhou and Shenzhen.
Their company's motto is that design has the power to break boundaries.
Much like all of their projects, this premium interior design project holds a unique character that is fully expressed through design vision and innovation.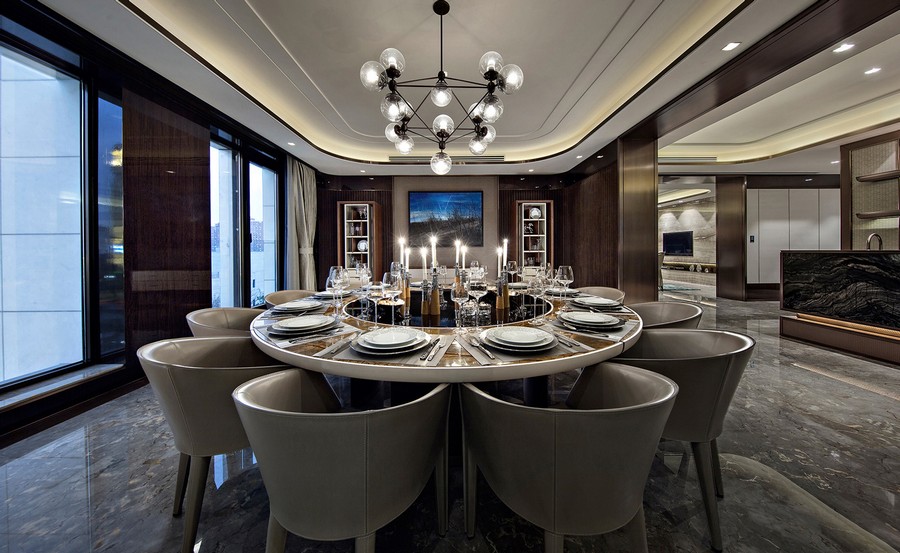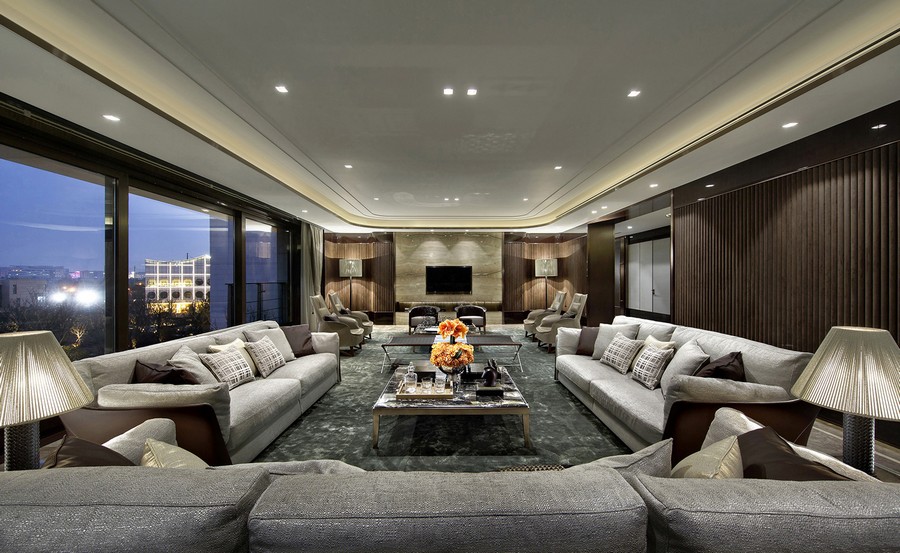 We really hope you liked our article. Feel free to pin all the images to your favorite Pinterest board or to print it and use it on your projects' mood boards. You can also visit our Pinterest boards in order to get more inspirations.
Get more ideas for your projects and find functional, stylish and sizable lighting and furniture choices: