Discover how Candace Nelson, the founder of Sprinkles, partnered with designer Sara Story to renovate her LA home with fresh, playful, and timeless interiors.
From sweet treats to sweet interiors, Candace Nelson, the genius behind the Sprinkles chain of bakeries, has proven to have a discerning eye for design.
After scouring her personal Pinterest boards, the celebrity chef realized that 75% of the photos she had pinned were the work of New York-based designer Sara Story. With a gut renovation already underway, Candace Nelson and her husband Charles decided to hire Sara to bring her fresh and playful yet timeless and sophisticated vision to their Los Angeles home.
The result is a stunning family home that strikes the perfect balance between beauty, sophistication, practicality, and playfulness. Join us as we explore the transformation of this 1960s modernist house in Beverly Hills Flats and discover the collaboration between Candace Nelson, Sara Story, and Standard Architecture | Design that made it all possible.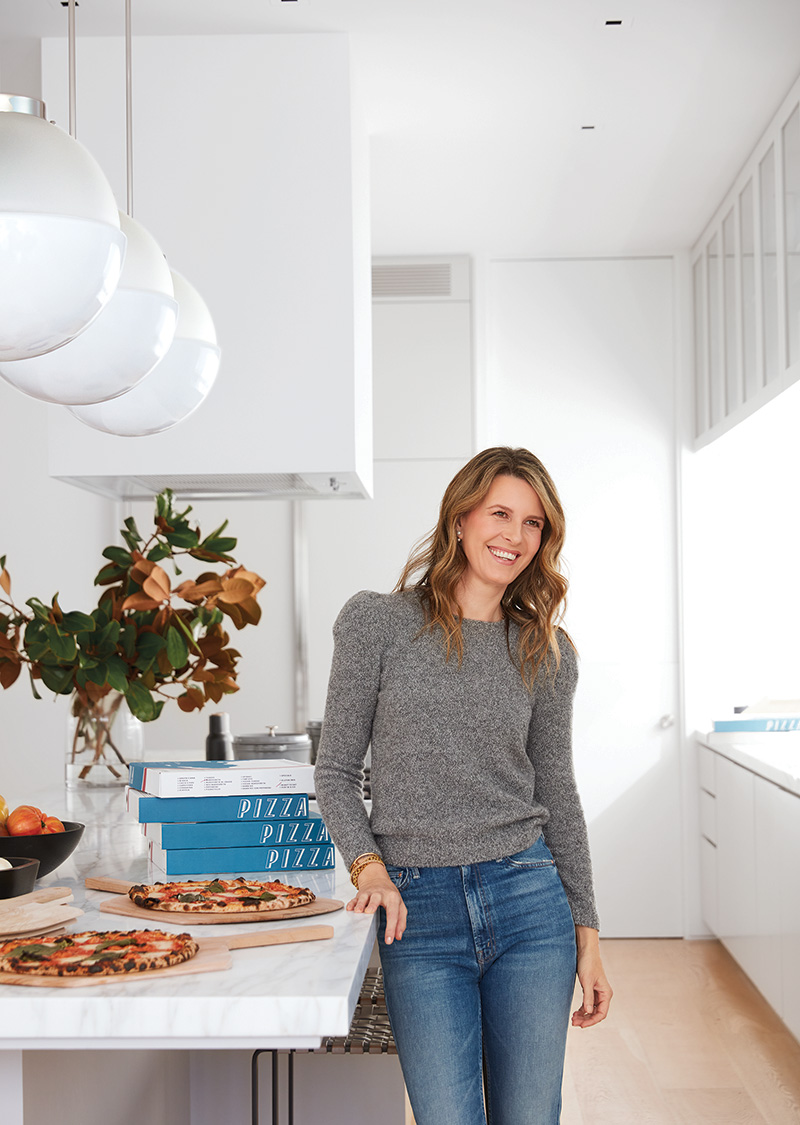 The homeowner, Candace Nelson, wanted to create a space that was both happy and sophisticated (something that could perfectly walk the line between playful and timeless). So, when designer Sara Story was brought on board, she hit the ground running. Her goal was to make the home both beautiful and functional for the family's needs (something that she as a mother and avid collector understood really well), focusing on striking the right balance between aesthetics and practicality.
An Impressive Art Collection
This led to a stunning family home that is warm and inviting yet sophisticated and chic. The interiors are dominated by soft, warm neutrals that provide a perfect backdrop for the couple's impressive art collection. Candace Nelson and her husband have a passion for collecting works by local LA artists, and the house is filled with treasures from names like Ed Ruscha, Jonas Wood, and Brenna Youngblood.
In fact, one of the biggest challenges that Sara Story faced was accommodating the family's large art collection. However, Standard Architecture | Design was able to create a modern extension off the rear of the house that almost doubled its square footage, making it possible to display the couple's ever-expanding art collection.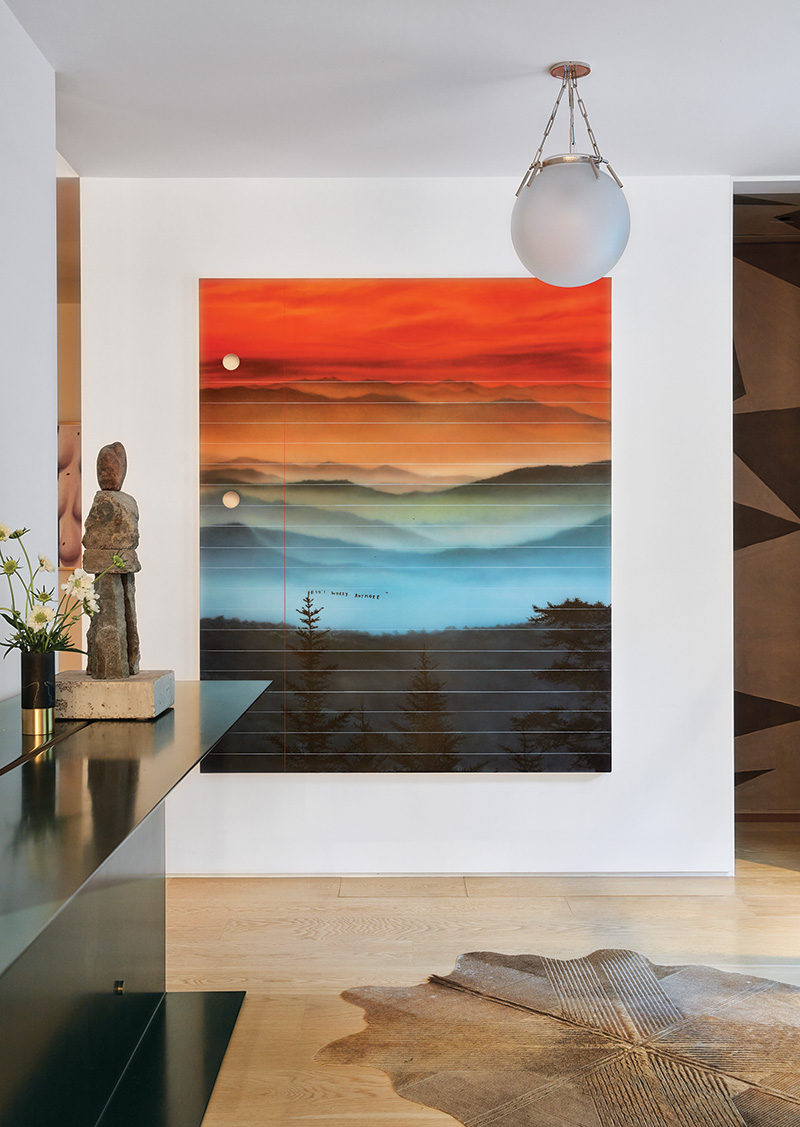 The Best of Contemporary Design
However, Sara Story did not stop at art when it came to the couple's collection. She also incorporated a range of furniture design pieces from various eras, which beautifully contrast with the art on the walls. For instance, the living room features a vintage chair paired with a sculptural floor lamp, while the dining room boasts casual pink and black chairs around an also sculptural round dining table.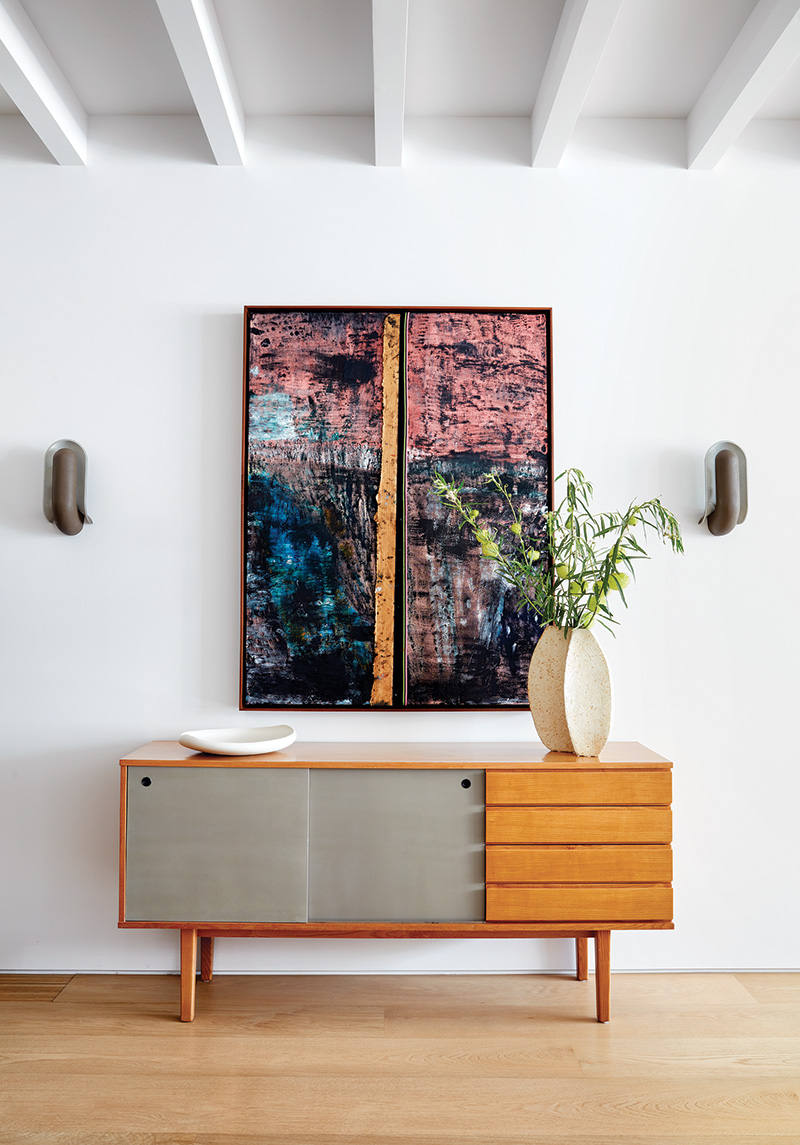 Minding this, each piece has been intentionally placed to create a cohesive look that is both beautiful and functional, so the designer also took to heart the goal of creating a sophisticated interior where the art collection of the couple could shine. In order to do so, Sara Story focuses on clean simple lines, soft textures, and a warm neutral color palette, using a combination of durable materials and practical design solutions (from plush, low-pile rugs that can withstand heavy foot traffic and spills, to furniture pieces upholstered in kid-friendly fabrics).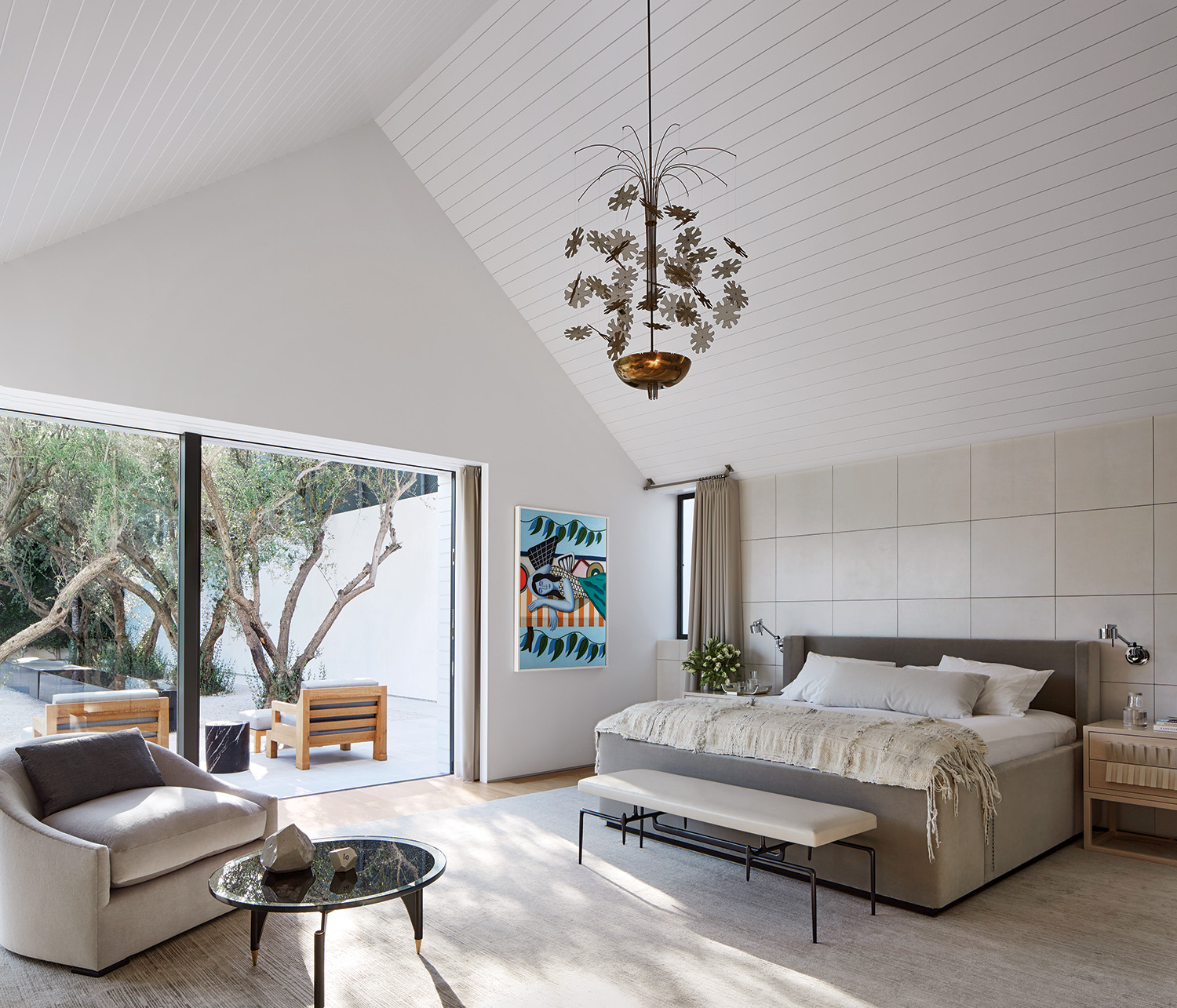 The end result is a stunning home that showcases the best of contemporary design. It strikes the perfect balance between beauty and practicality, allowing the family to enjoy their home without having to sacrifice their love of art and design. As Sara notes, "I wanted to create happiness…Something that is fresh and playful yet is timeless and sophisticated." With the help of Standard Architecture | Design, that's precisely what she achieved.
A Perfect Balance
Overall, the renovation of Candace Nelson's Beverly Hills Flats home is a testament to the power of collaboration. By bringing together the talents of Sara Story and Standard Architecture | Design, Nelson was able to create a space that is both practical and stunningly beautiful. With its warm, neutral interiors, impressive art collection, and carefully selected design pieces, this home is a true reflection of the skill, talent, and vision of every party involved.
With Candace Nelson's entrepreneurial spirit and success with Sprinkles, it's no surprise that her personal home is this impressive. We can all take inspiration from this design and strive to create homes that not only look beautiful but also meet the practical needs of our families.
To create a project as amazing as this one, you need first to understand the importance that art holds in it. In order to do so, we here at HOMMÉS Studio invite you to discover our article on Art in Home Design: How to Elevate Your Space with Artistic Flair.

Source: Sara Story and Candace Nelson