A Chinese studio T.K. Chu Design has completed the project for Yanlord Marina Centre. An unconventional and surprising interior design overflows the top floor where the modern duplex apartment is situated. The 'sea' is the main theme of the design in this place. Its reflection we can find functionally and decoratively in the space.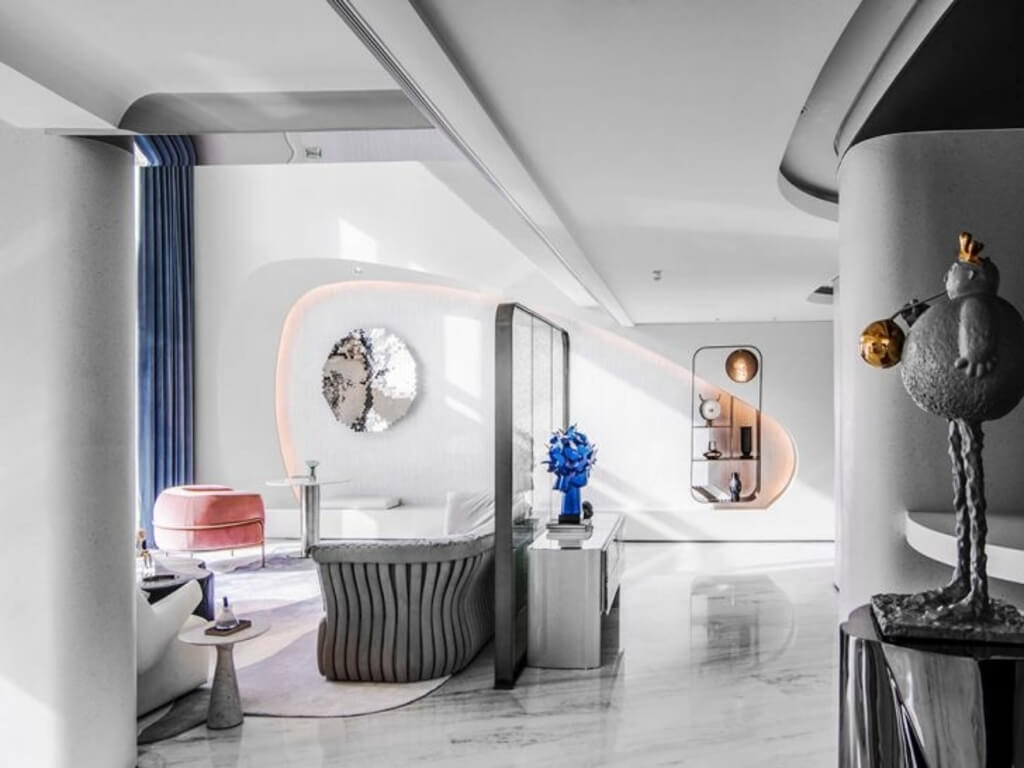 Yanlord Marina Center is a 600m long building complex. The place is a perfect spot to enjoy good views of Macau in vicinity and Hong Kong on horizon.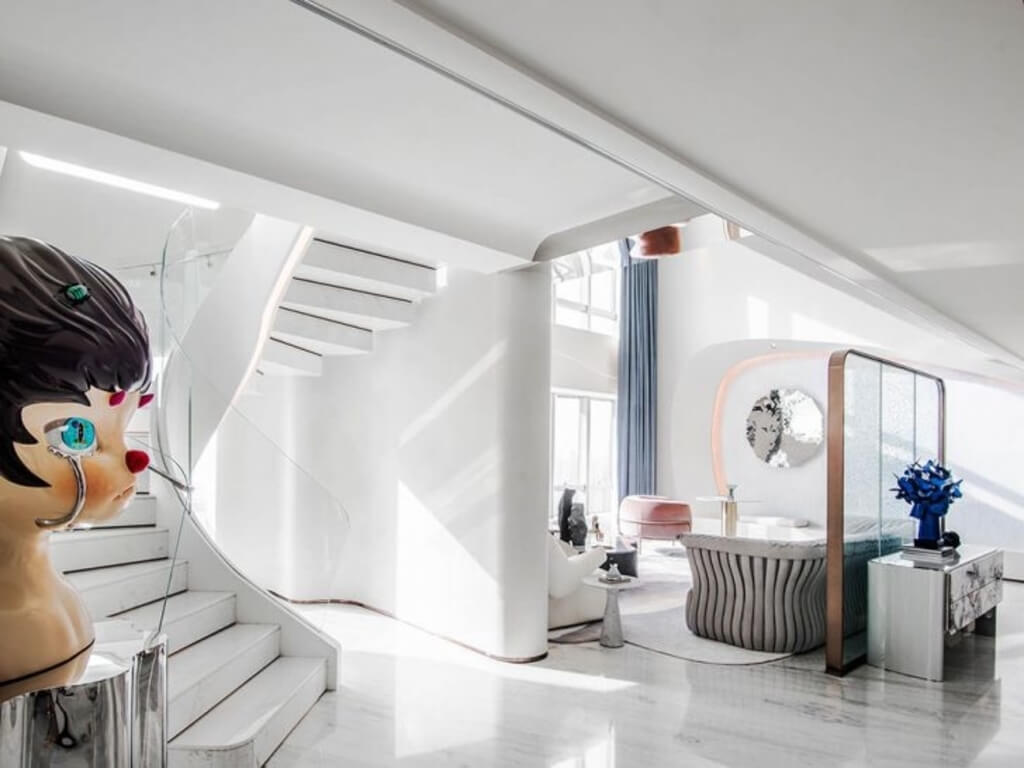 The penthouse on the other hand is a 700sqm apartment with three directions with sea views. Only one of the view is on the city. That is why, the designers chose to dramatize the sea view in the interior of the modern duplex apartment
Unconventional Thinking
In that modern duplex apartmente we will find no partition between the porch and living room. Instead there is a transparent screen with bubbles in a shape of raindrops. It provides a broad view of all the fascinating bay view.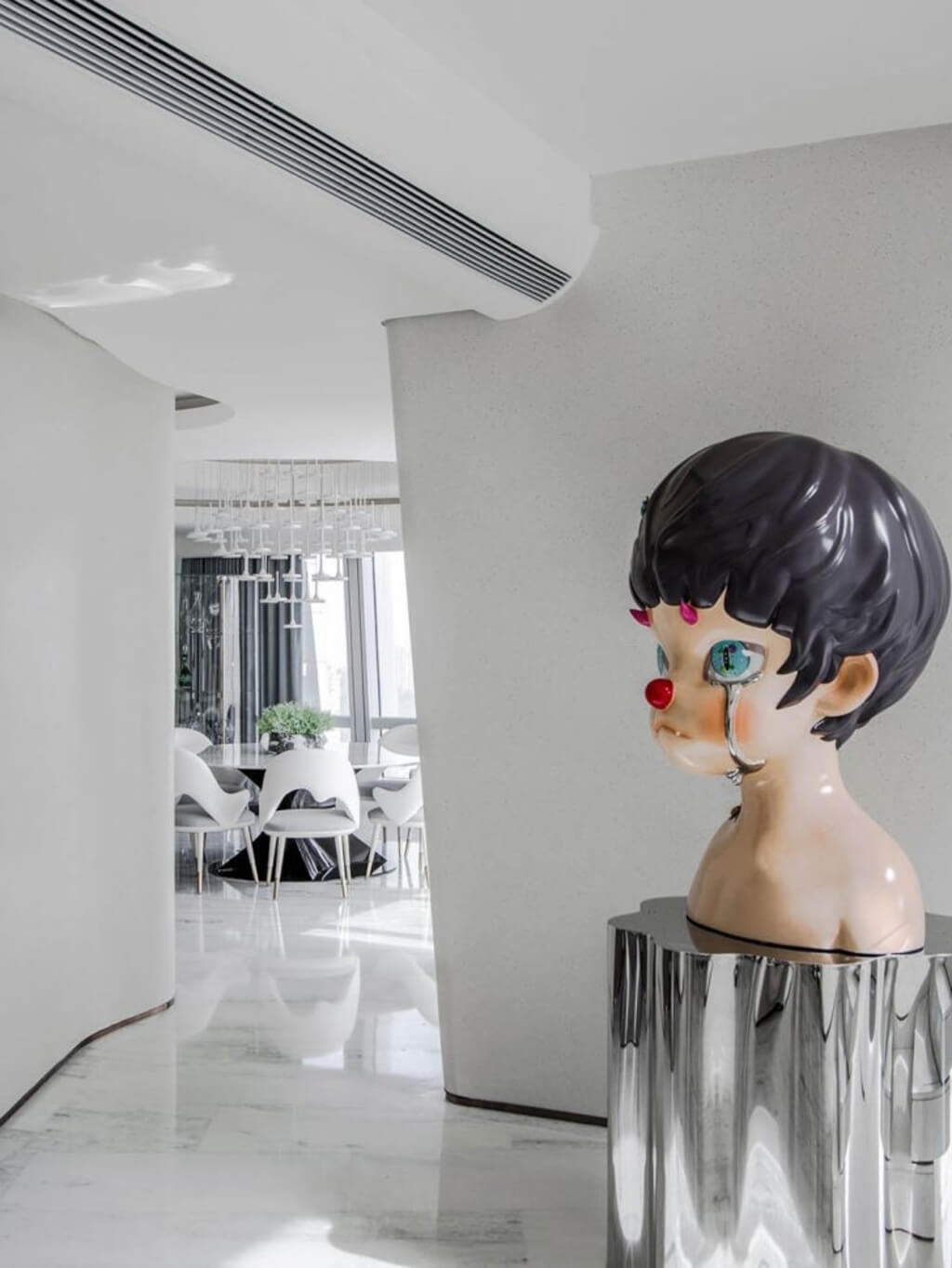 The spiral staircase is close to the living room. Curved walls and porthole-shaped windows surround the staircase which connects the two levels of the space.
A double-height tea room has its place where original stairs used to be. Moreover, we find here also a writing desk. Above the desk hang artworks in a waterdrop shape.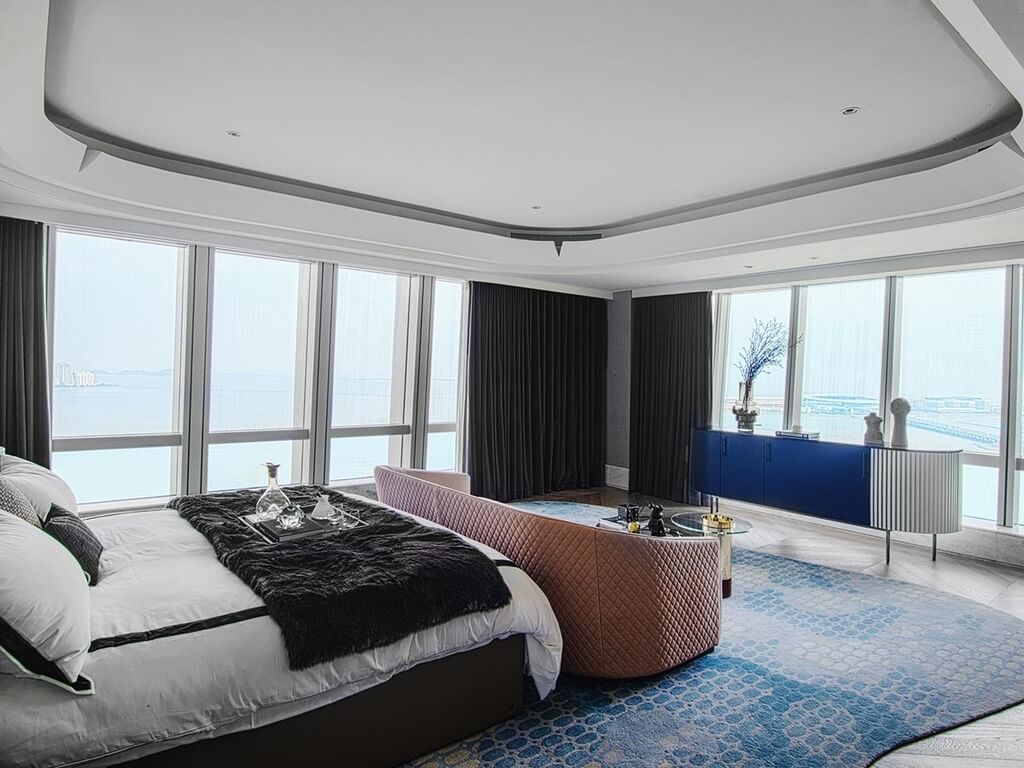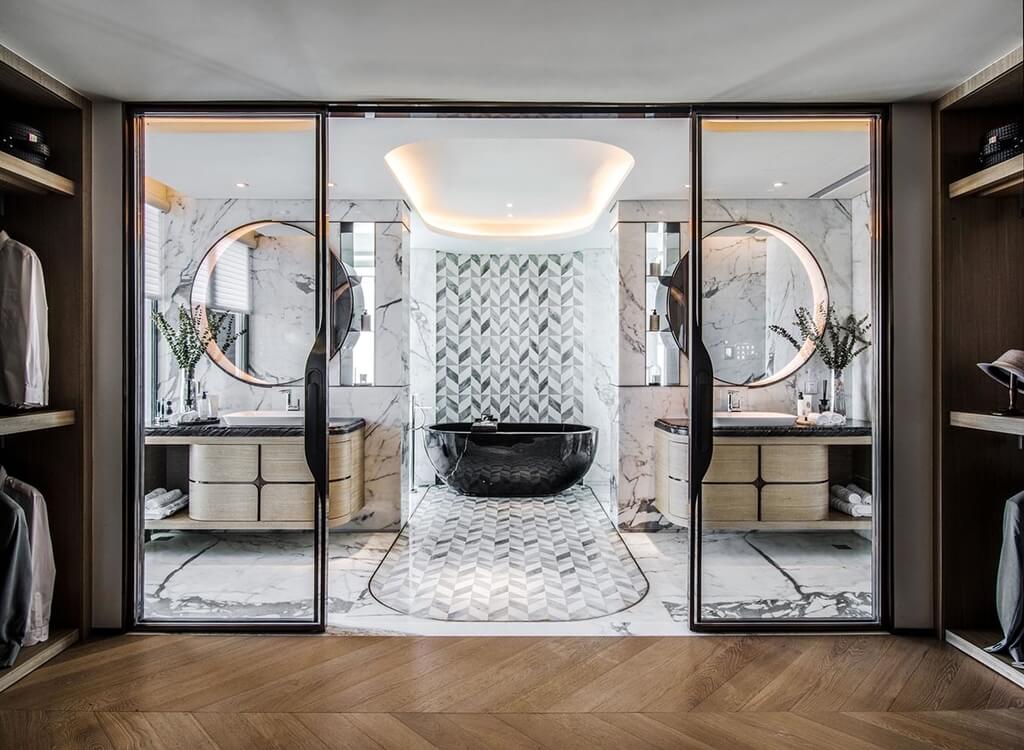 Abstract patterns decorate the area of that modern duplex apartment. They all relate to the sea, city and its architecture. The penthouse is full of curves running through all functional spaces. They bring to mind the waves on the calm sea.
The apartment color palette is definitely kept in cold shades. The interior is mainly white. Some of the furniture and decorations adopt shades of blue. The childlike-style artworks interlace the pragmatism with an artistic atmosphere, giving the feeling of an art gallery.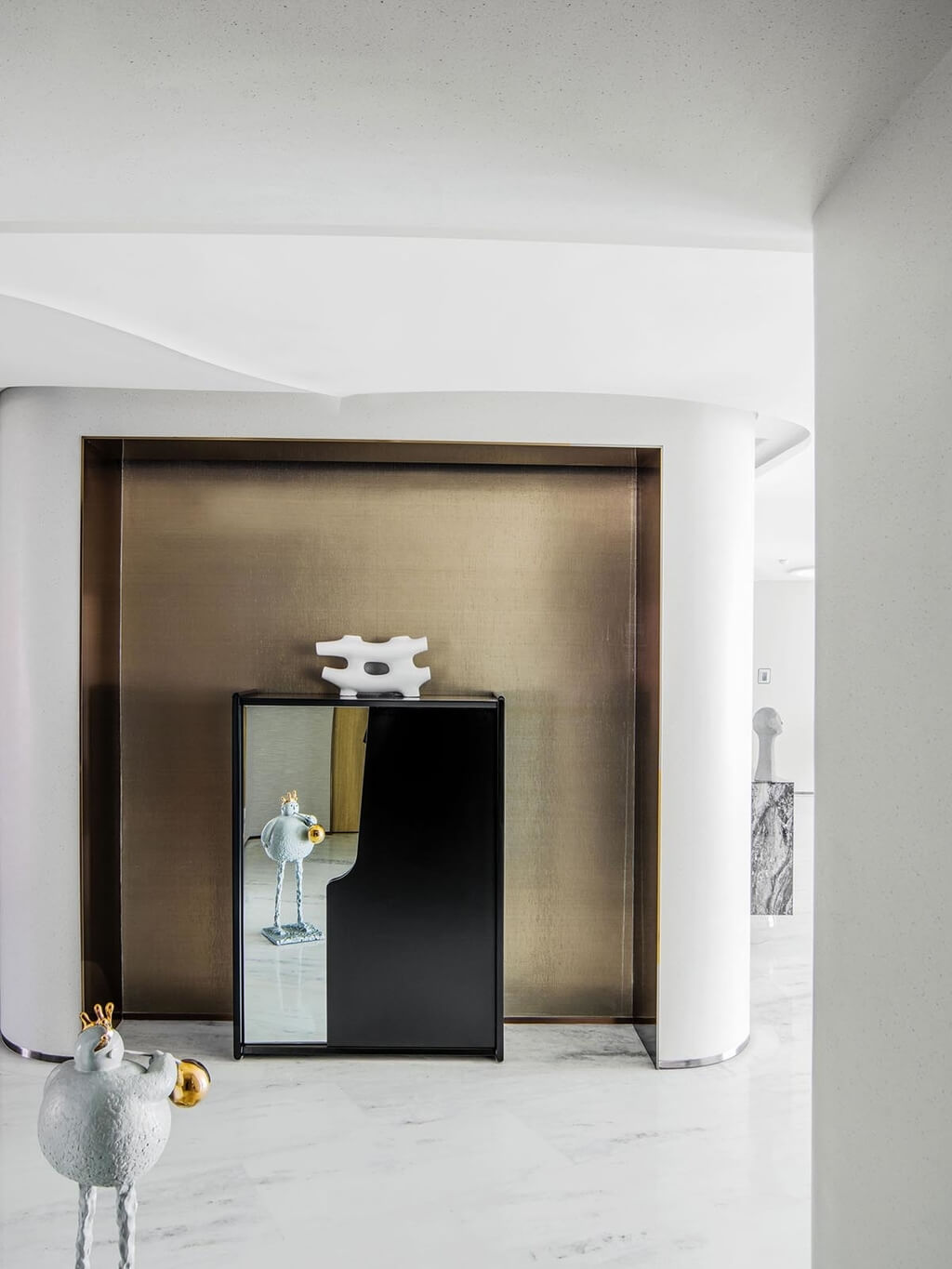 Check out our journal to discover more inspiration and find daily dose of modern and spectacular architecture designs. Do not forget to follow Hommés Studio on Pinterest to stay on top of our architectural moodboard.

Photos: Boris Shiu