Designed by architect Jordi Carreño this luxury villa in Ibiza gained life with the interior design of Tara Bernerd and the stunning Mediterranean landscape design of Andrea Sanchez.
The modernist villa in the Spanish Balearic Island is one of the first villas of Sabina Estate – a real estate portfolio of Anton Bilton. The property developer asked 18 different designers to deliver individual island homes in which architecture and landscape merge.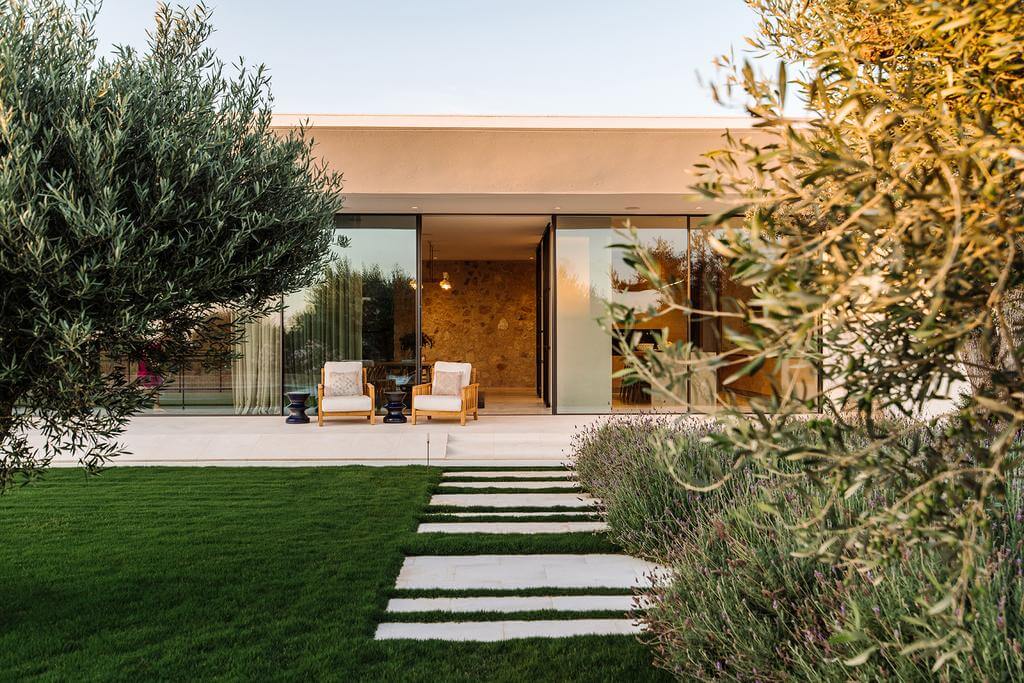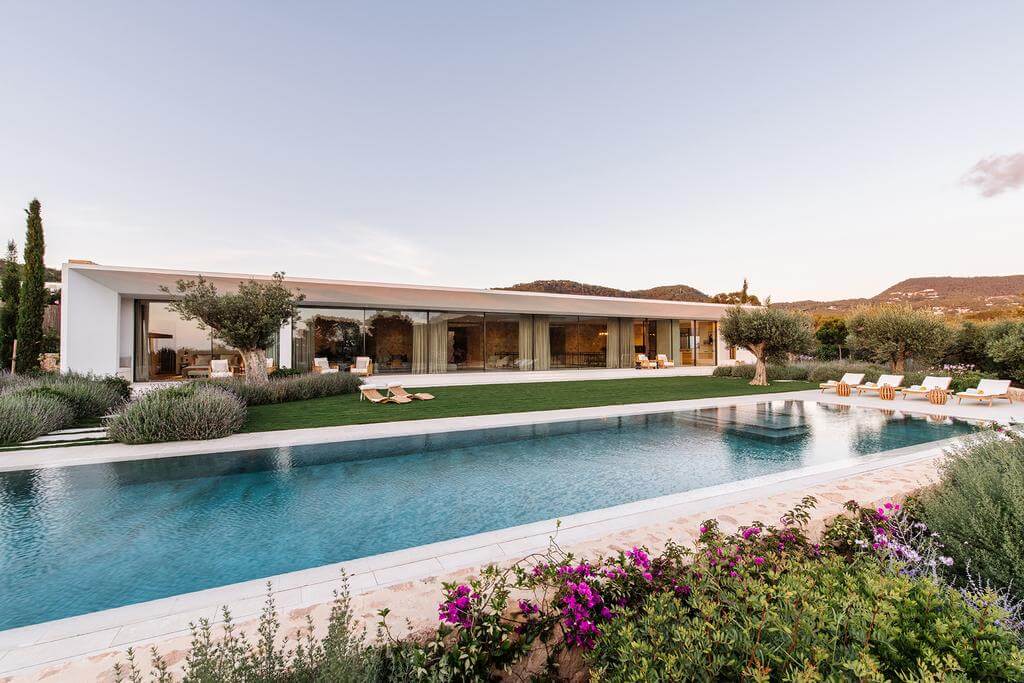 MODERNIST LUXURY VILLA IN IBIZA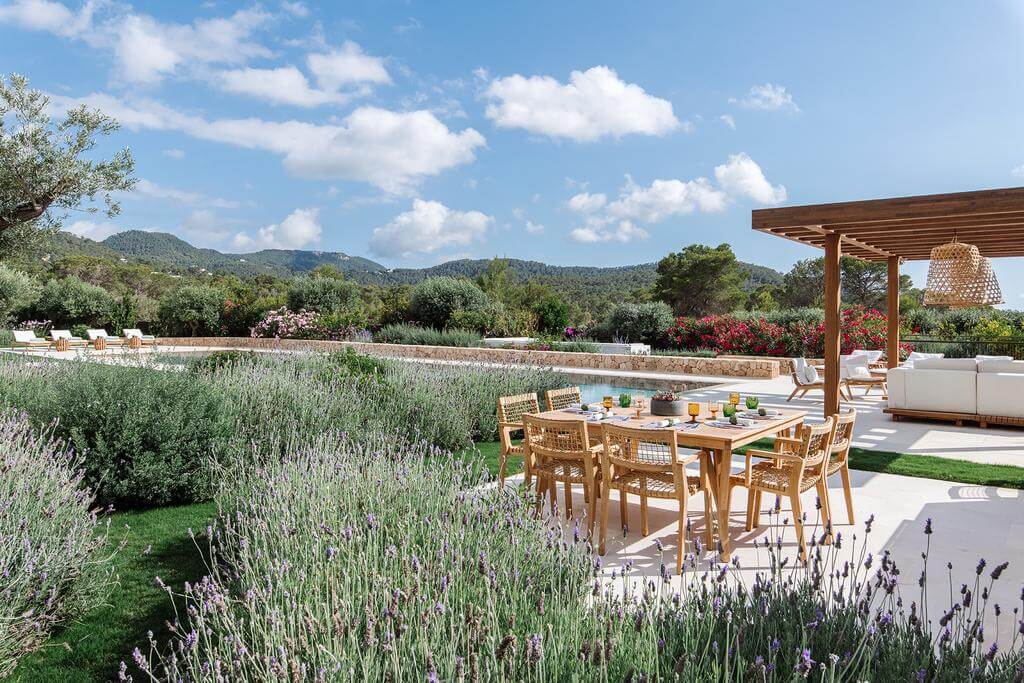 Anton Bilton requested a modernist villa on the north side of Ibiza with a luxurious and contemporary flair – and architect Jordi Carreño, interior designer Tara Bernerd, and landscape designer Andrea Sanchez delivered it.

It took three years to finish the project – with the last stage in charge of Tara Bernerd happening right in the middle of the Covid-19 pandemic, with travel restrictions and leading times delaying the villa's furnishing.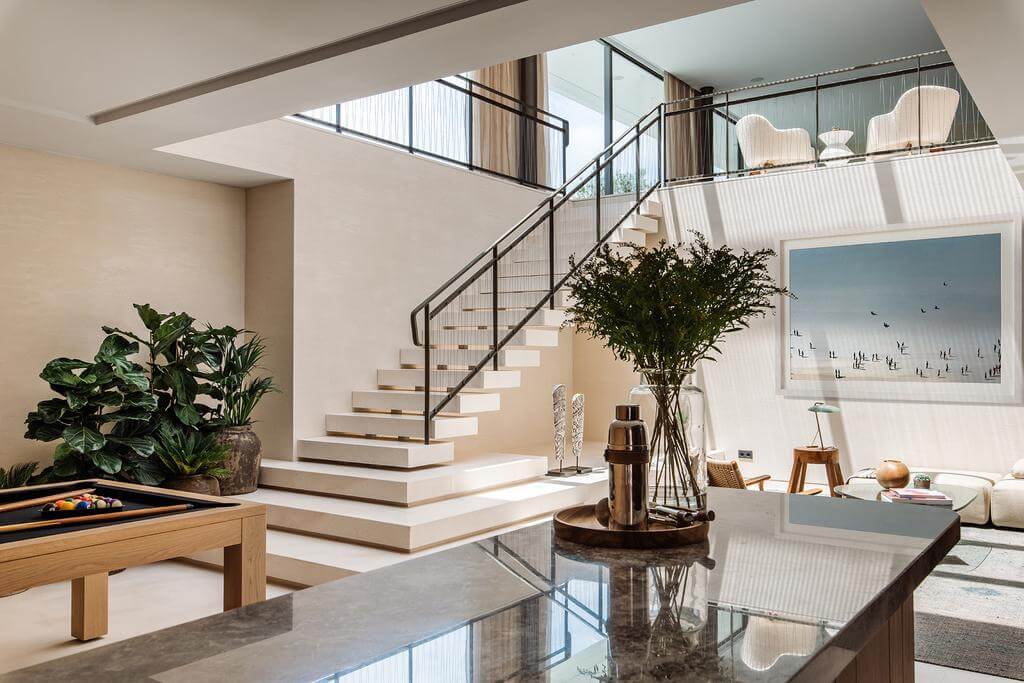 Honoring the landscape and local creatives was a priority for everyone involved in the design of this luxury villa in Ibiza.
In this manner, Jordi Carreño designed a modernist house with floor-to-ceiling glass walls that suck the Mediterranean sunlight from inside the house that Tara Bernerd decorated with neutral colors.
The architect also came up with rugged walls, both on the facade and inside of this luxury villa in Ibiza. This feature highlights the thought-to-detail connection indoors-outdoors.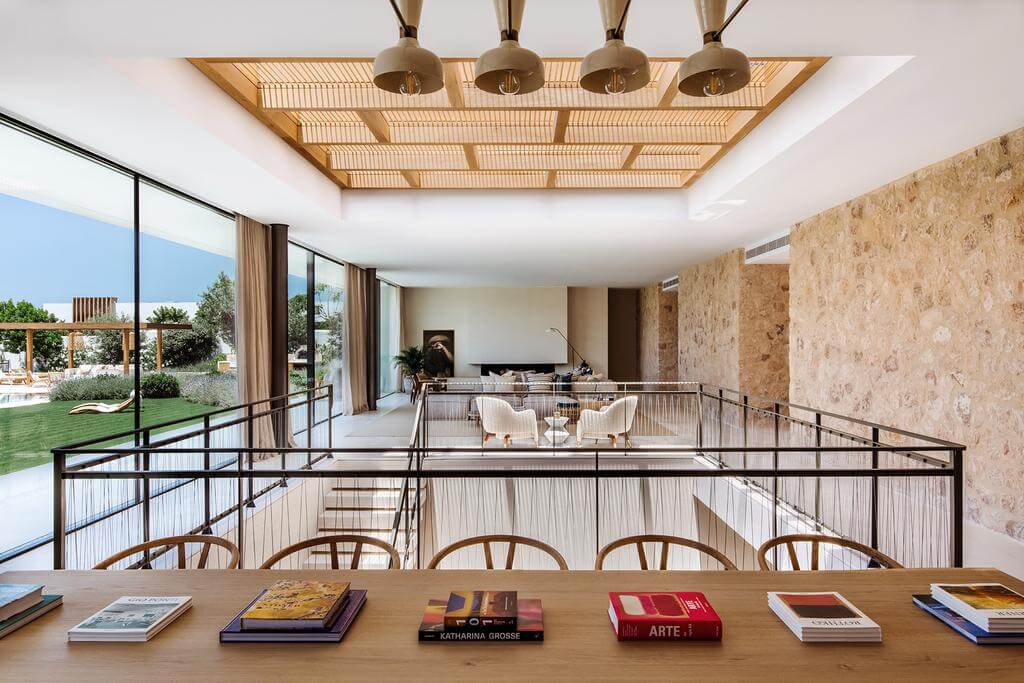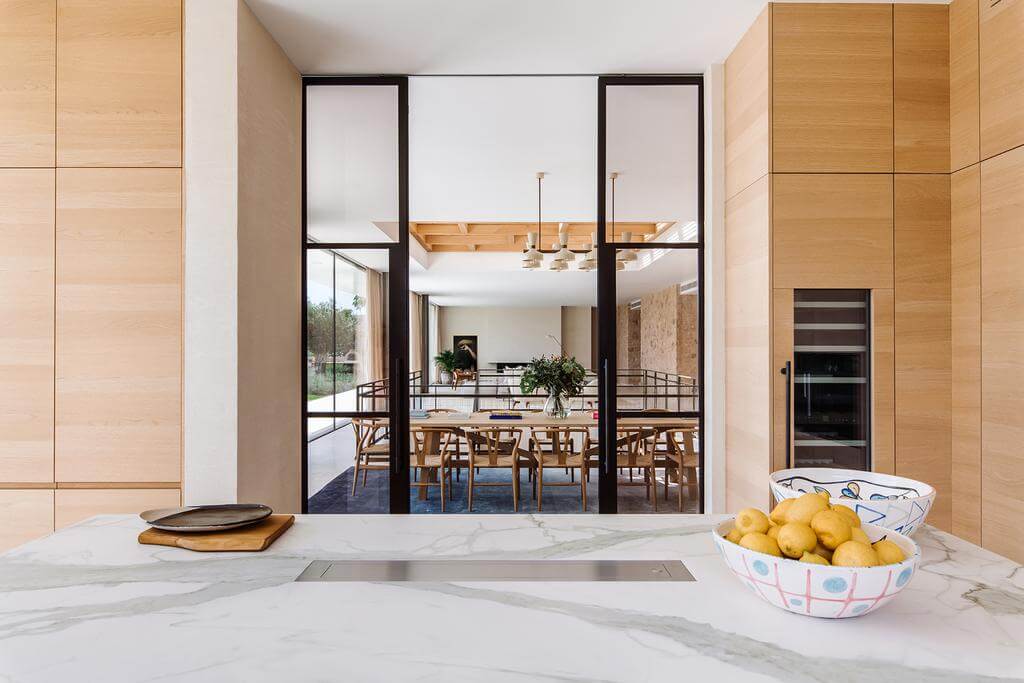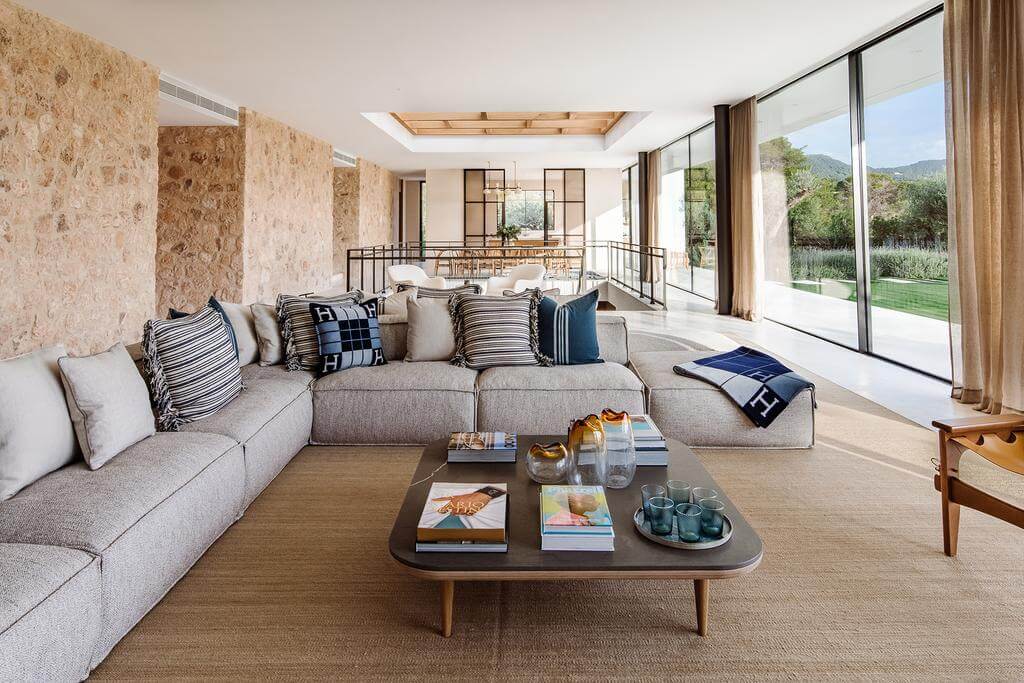 Linking indoors to outdoors was essential in a modern house in which the poolside is the main entertaining area. Tara Bernard created an outdoor living room in the Mediterranean-style garden that Andrea Sanchez designed. The landscape designer mimics the whimsical Mediterranean landscape with olive trees allowing shading areas surrounding the pool and lavender pathways perfuming the garden of the modernist luxury villa in Ibiza.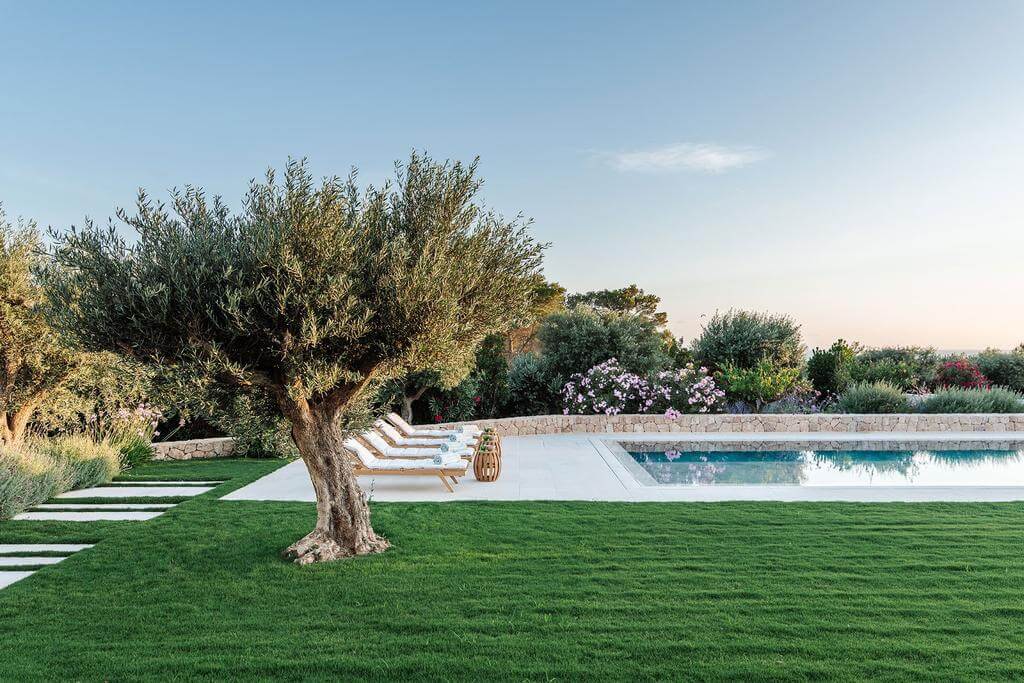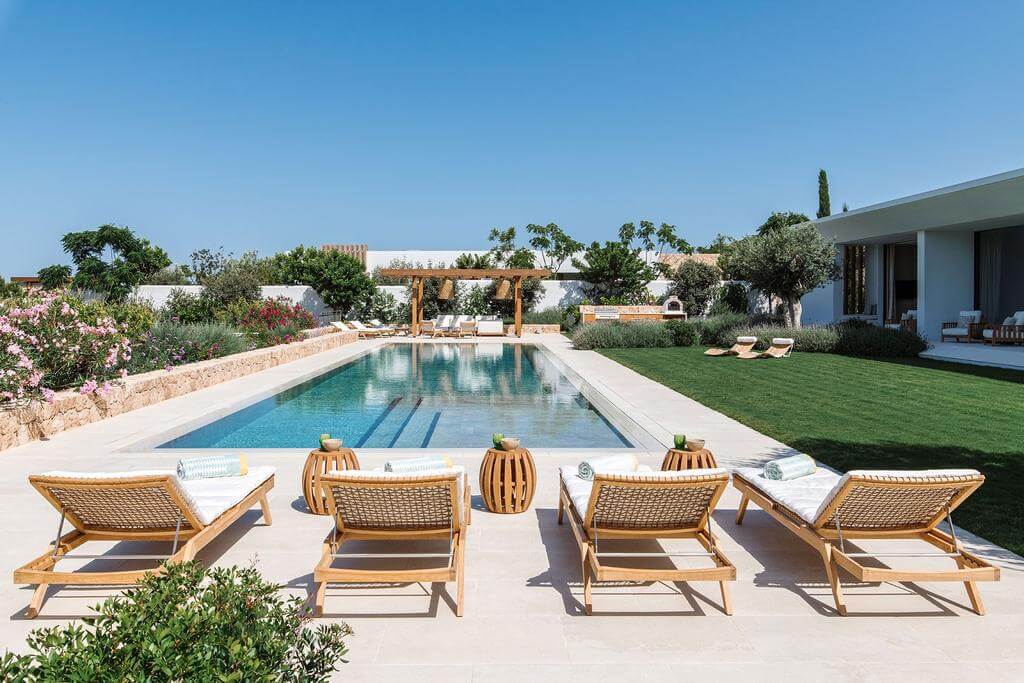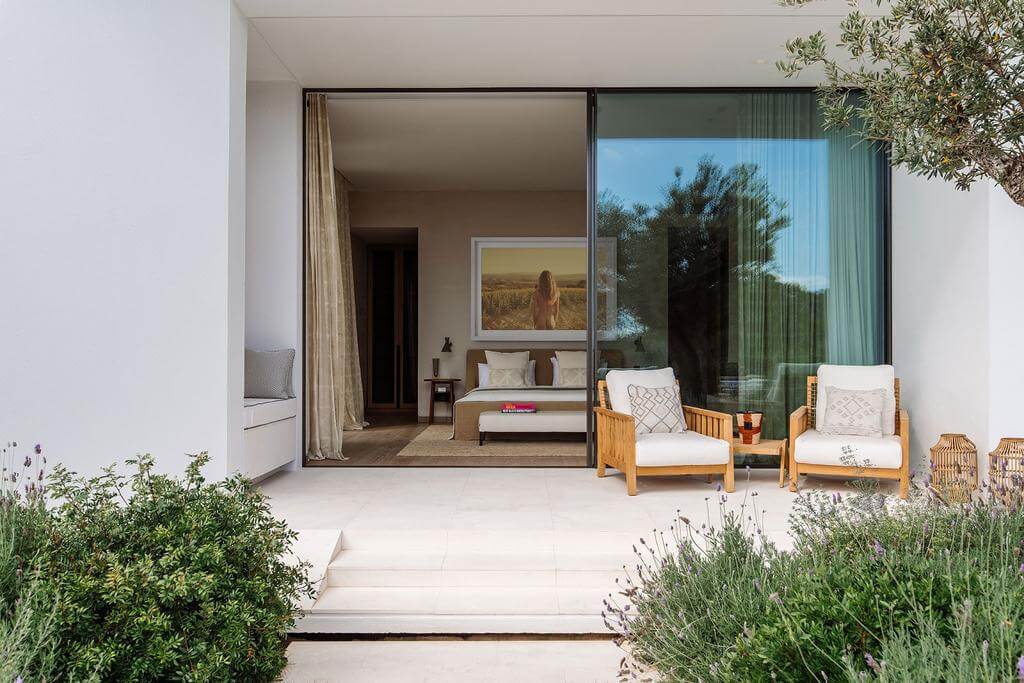 In the interior of the house designed by Jordi Carreño and surrounded by Ibiza's natural landscape and the garden of Andrea Sanchez, Tara Bernerd created a harmonious, relaxed, and refined family home. The inside of the luxury villa in Ibiza is a contemporary luxury interpretation of the Mediterranean design style and an idol of il dolce far niente.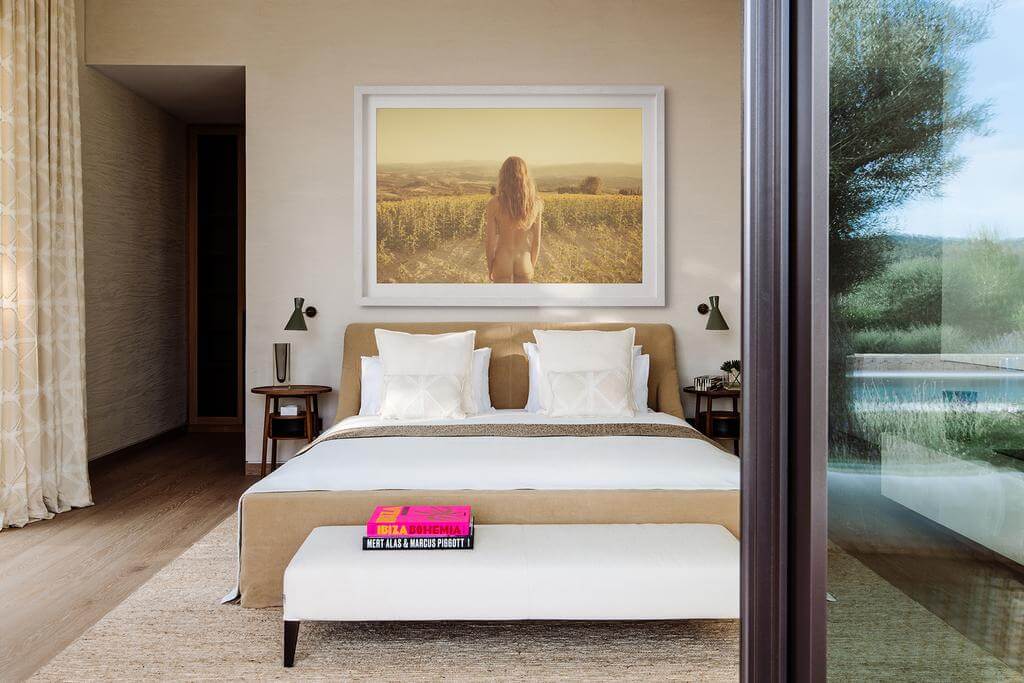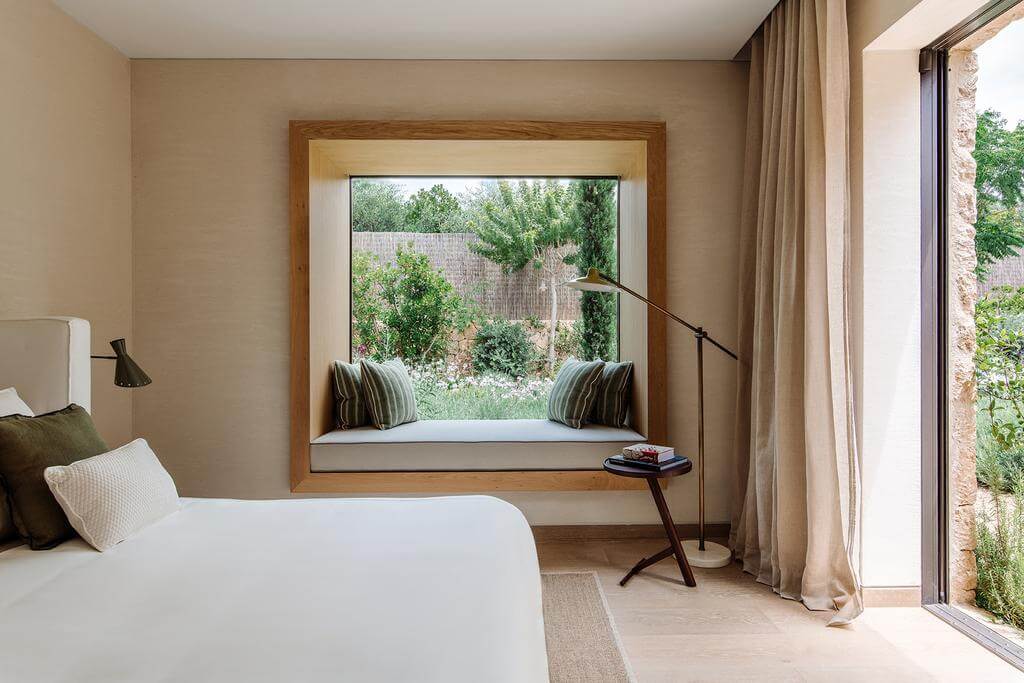 Just like Tara Bernerd got thrilled for designing the interior of this luxury villa in Ibiza, you'll be thrilled at Hommés Studio collection of modern luxury furniture which you can download here.
For more inspiration read our article on a Stunning Villa in Goa Where Portuguese and Indian Heritage Meet or visit our Pinterest for curated moodboards about interior design, architecture, and visual arts.

Source Vogue AU