Every home shall be a safe haven. The one place in the world that belongs exclusively to you. Where you find yourself apart from everything as if you were in a desert. Therefore, this summer interior design ideas must lead to improving our mood and evoking positive feelings.
With every section of our lives taking place indoors, home as we knew it has changed. But every room we are in addresses our psychological behavior. The agents that interact with our subconscious are no strangers to interior design. Just to name a few, lighting, color, texture, materials, scale, and proportion.
Because interior design is not about designing spaces but inducing feelings, we've created a series of moodboards to inspire you on your next interior design project. One honors the happiest color, other praises warmth and safety. Both will boost your mood. Meet Illuminating and Escape to The Desert.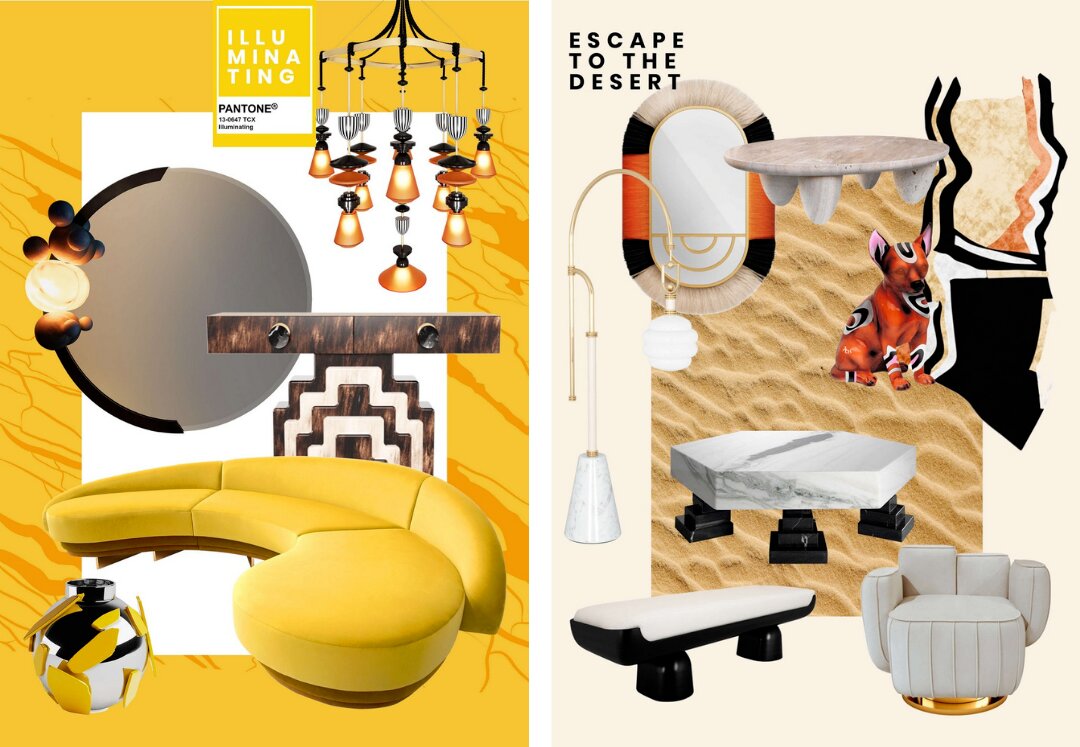 ILLUMINATING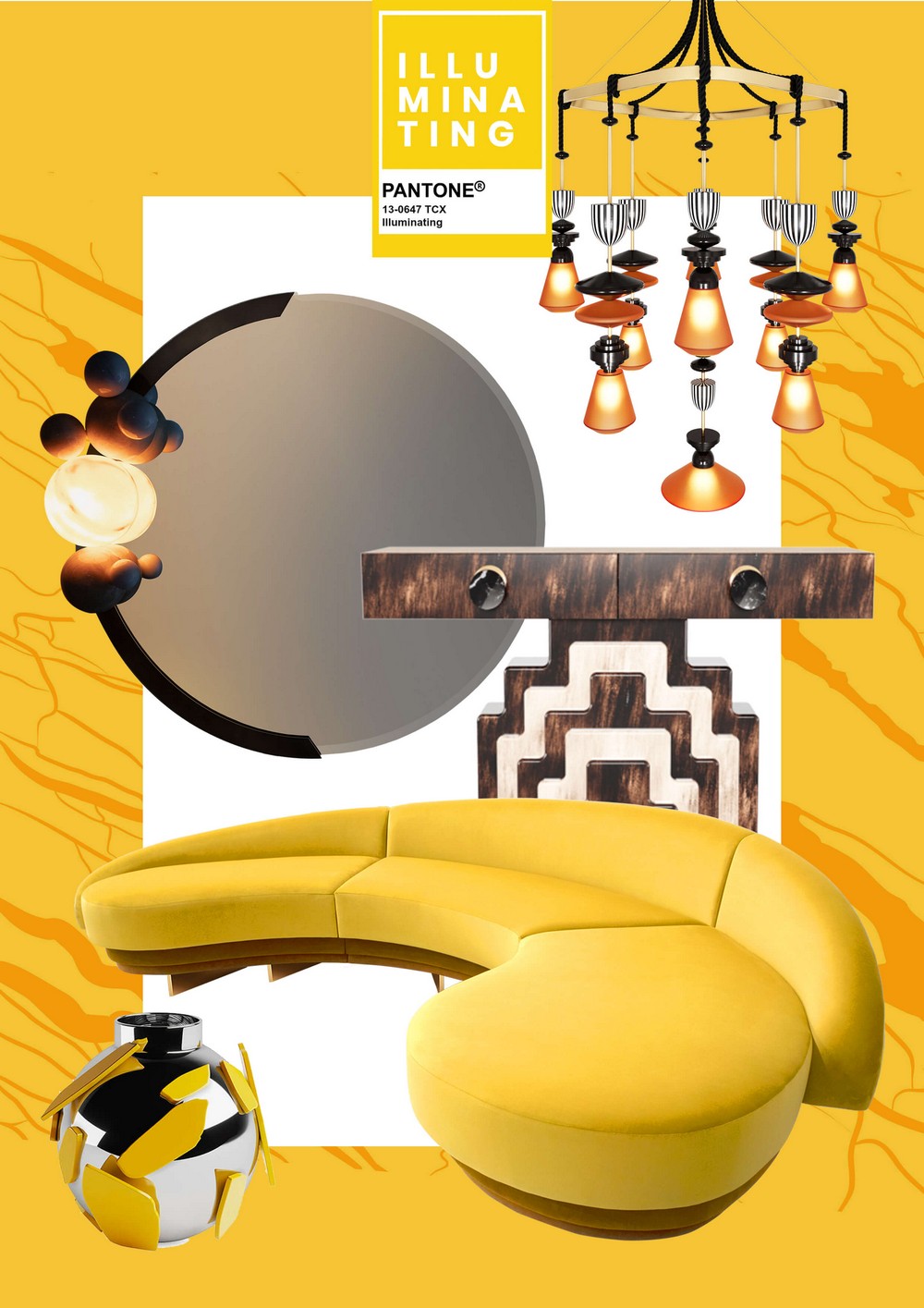 Yellow is the happiest color. Look around you and find a yellow element. It can be either a chair or an eyeshadow. Stare at it. Sit in it or touch it. How does it make you feel?
Yellow stands for joy and positiveness, hope and vibrancy. Yellow stands for creative and intellectual energy as well. How does yellow make you feel?
Illuminating is a promise for a brighter future. If you don't have any yellow in your bedroom, living room, or kitchen, it's time for a change!
MYSTIC SUSPENSION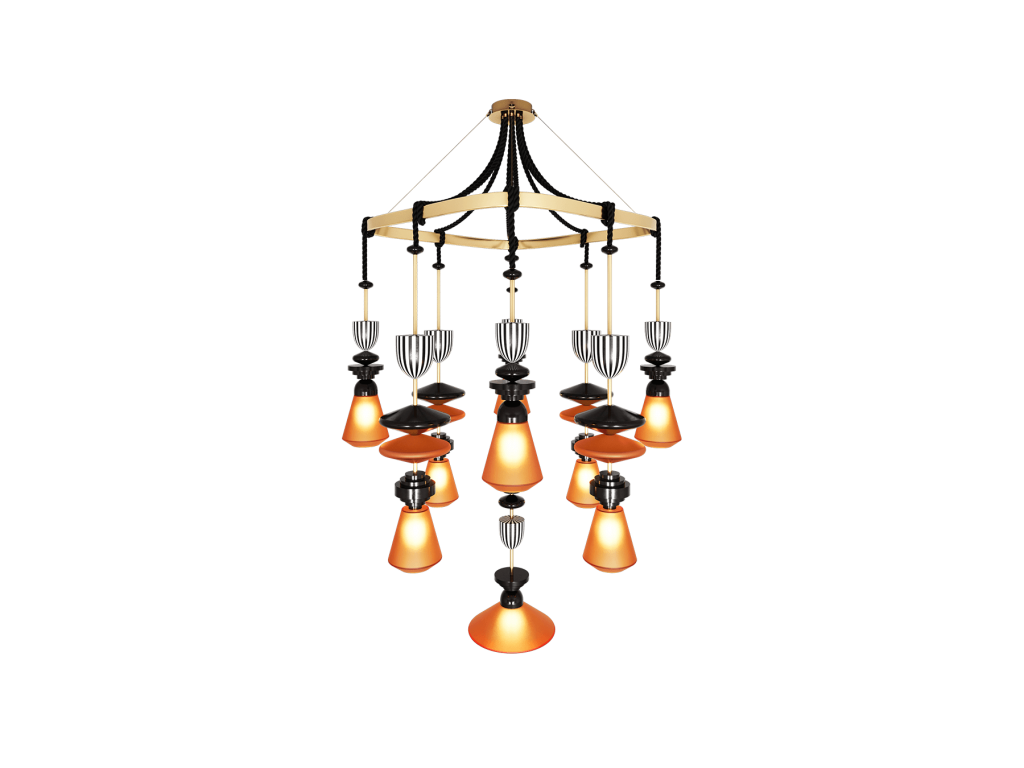 Mystic Suspension Lamp is an eclectic chandelier that fits in any contemporary living room. Its different yellow lampshades make it unique and funny. It will improve not only the living room but also your mood.
TITAN MIRROR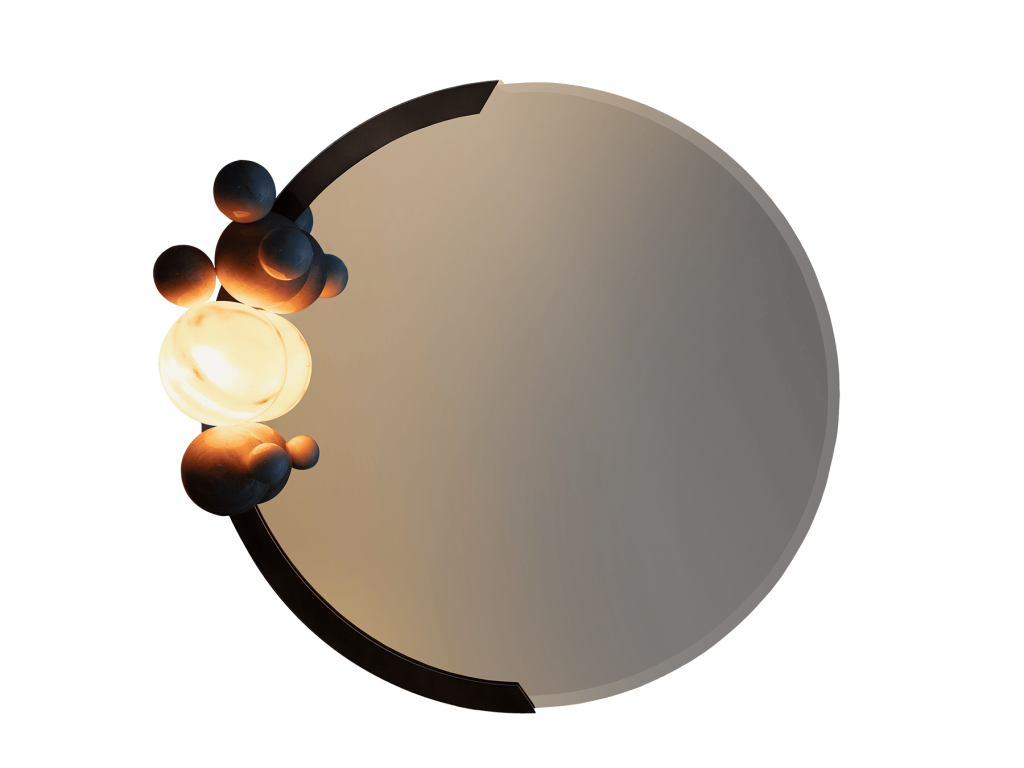 Titan Mirror will take anyone who stares at it to another dimension. It makes us dream and gives us hope. Undoubtedly it evokes the right vibe for a killer entryway.
ANNALI CONSOLE TABLE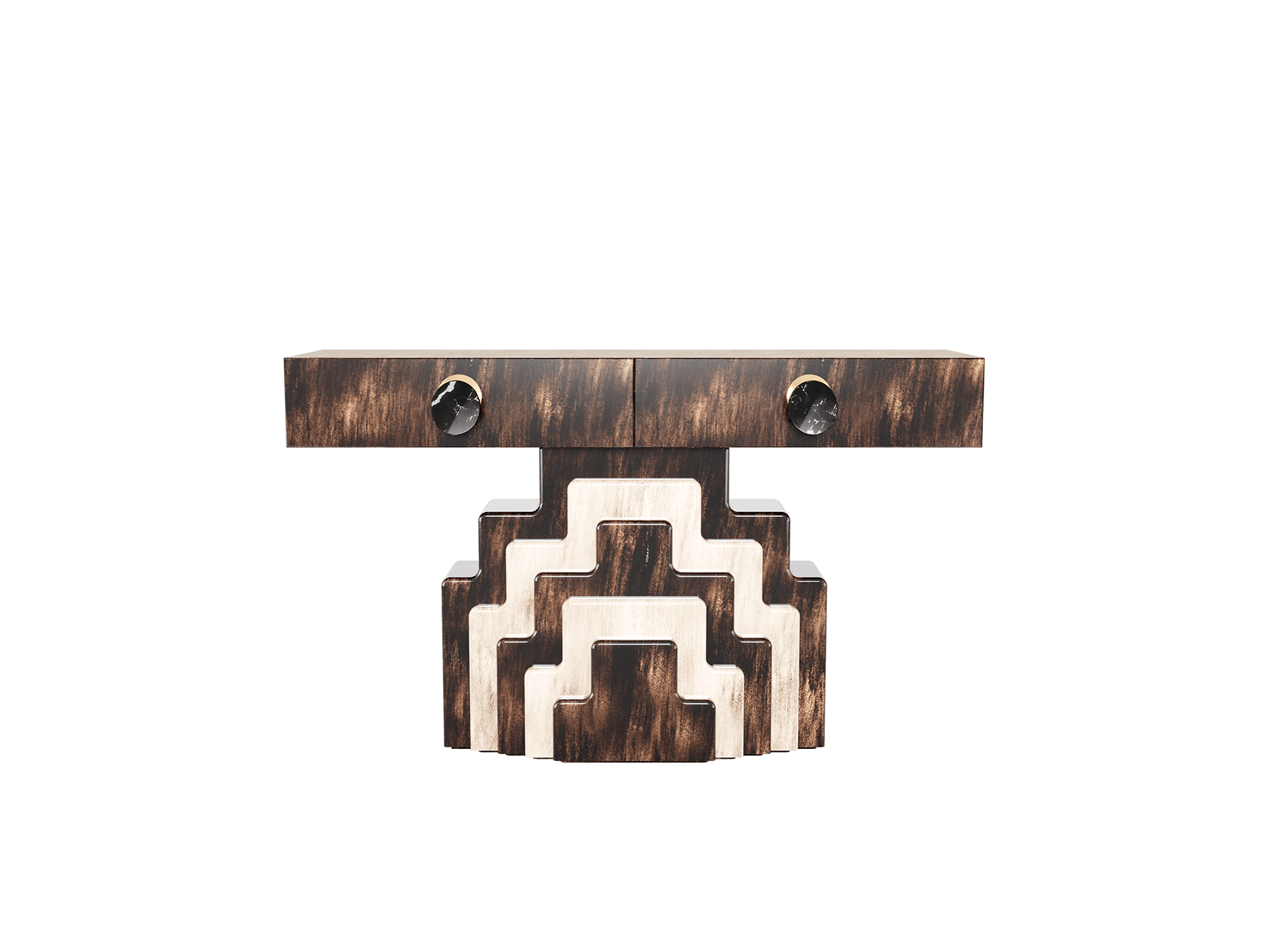 Annali Console Table asks for a yellow wall, either a vibrant yellow paint like Illuminating or a seductive wallpaper.
GIULIA SOFA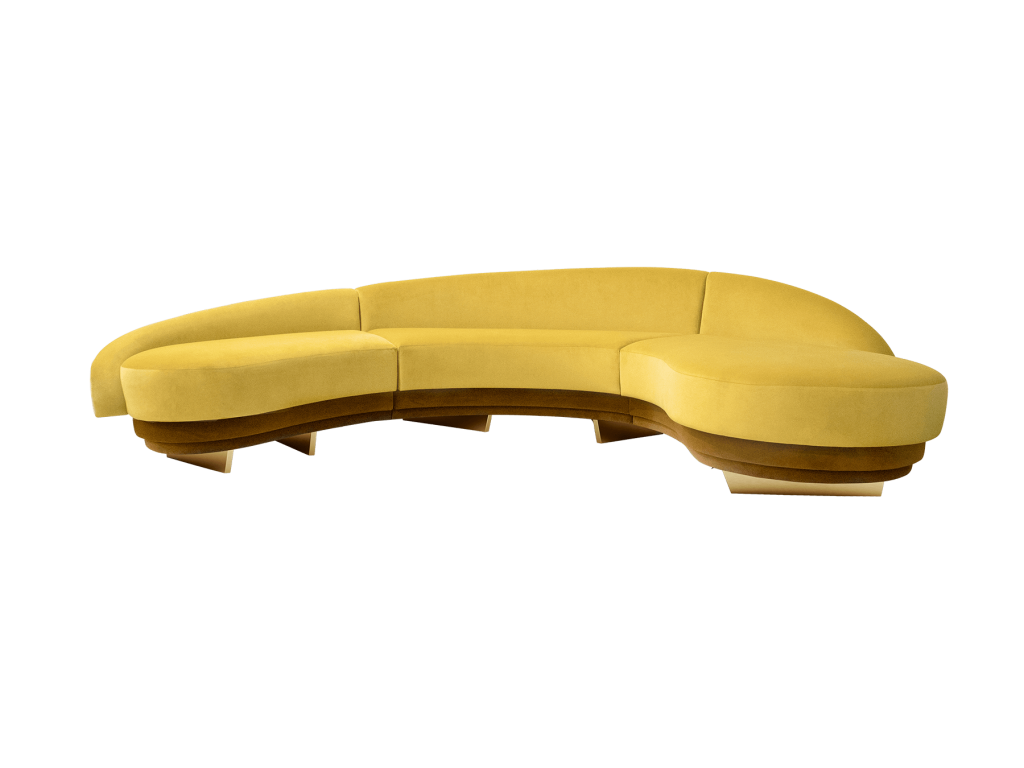 Giulia sofa is a showstopper in any living room. In addition, the mid-century inspired sofa will boost your mood like any other sofa. Not by its color, but by its comfort.
SENSKA VASE BY ACH COLLECTION
Senska Vase by Ach Collection burst enough yellow to boost the vibrancy of the room. If you want to be careful with joyful colors, Senska is the go-to.

ESCAPE TO THE DESERT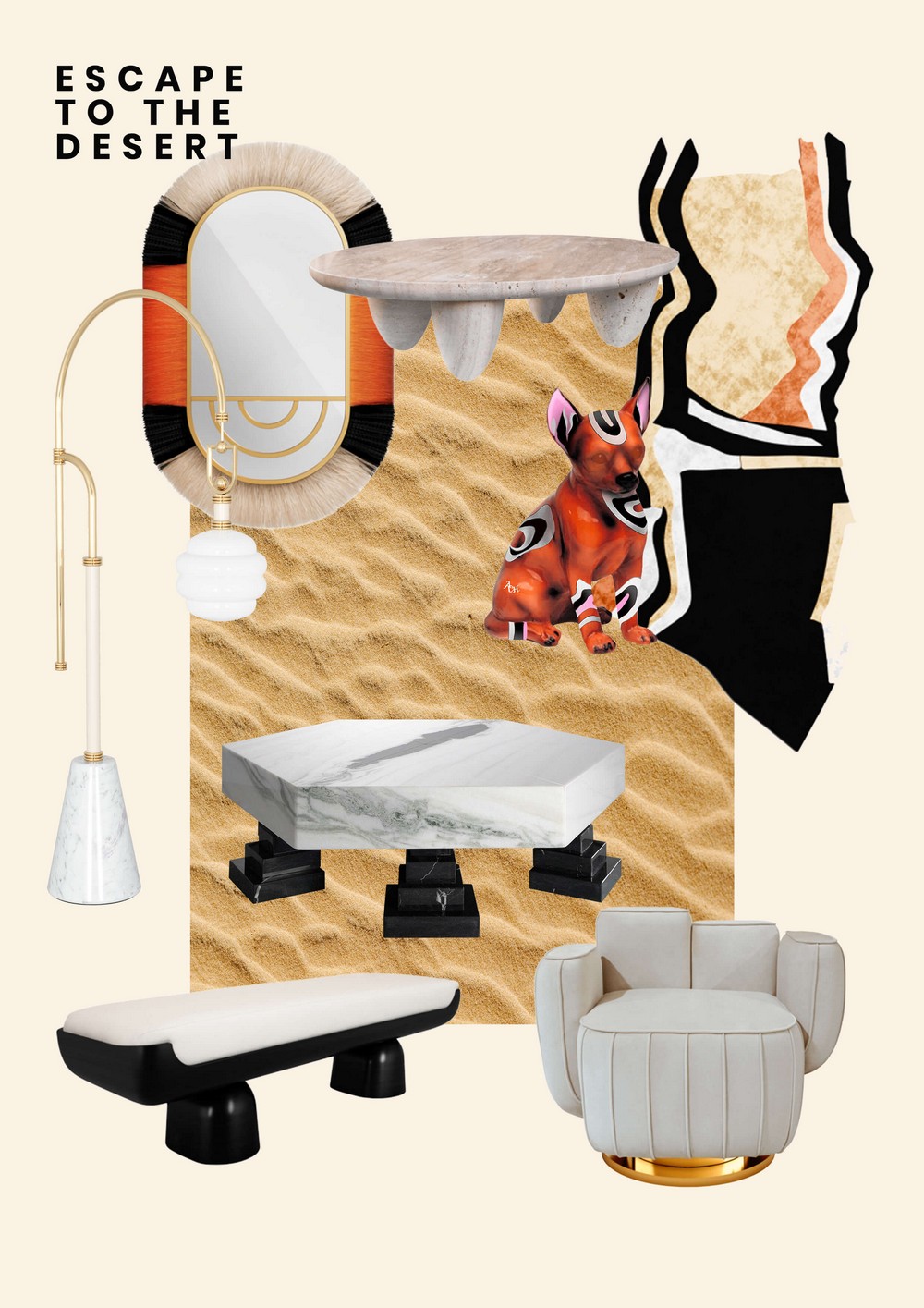 A desert of earthy tones. The endless sand, the burning sun, imposing cactus, mesmerizing oasis, and mysterious animals. A desert is a combination of warming and wrapping colors and textures.
Nothing like a desert-like interior to make you feel grounded and stable. A desert-inspired living room is reassuring but adventurous.
Guests will be amused, not only by the caring colors and textures but also by the mysterious scenario. Having a very private desert at home is perhaps addictive.
LUNARYS CENTER TABLE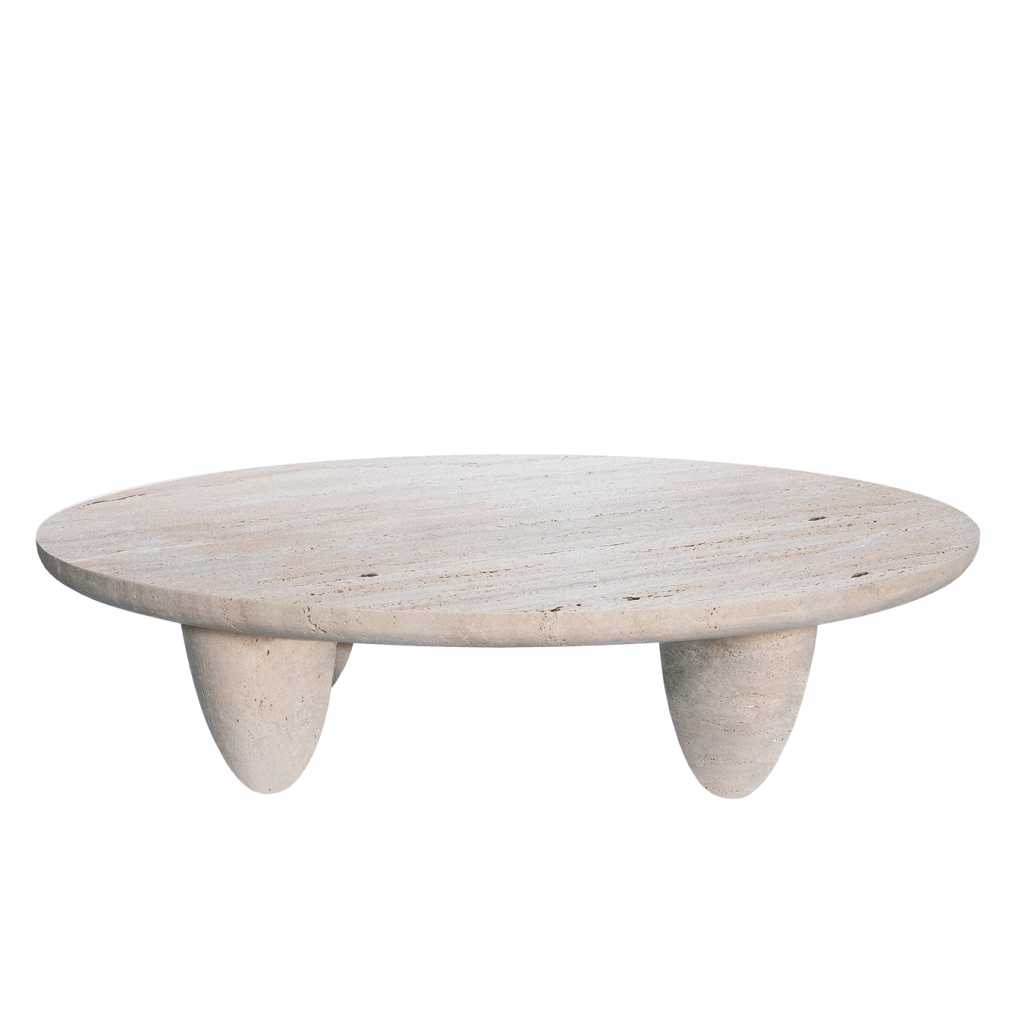 A contemporary center table for a contemporary interior design project. Lunarys center table will make you feel grounded, not only by its color but also by its material.
PALM MIRROR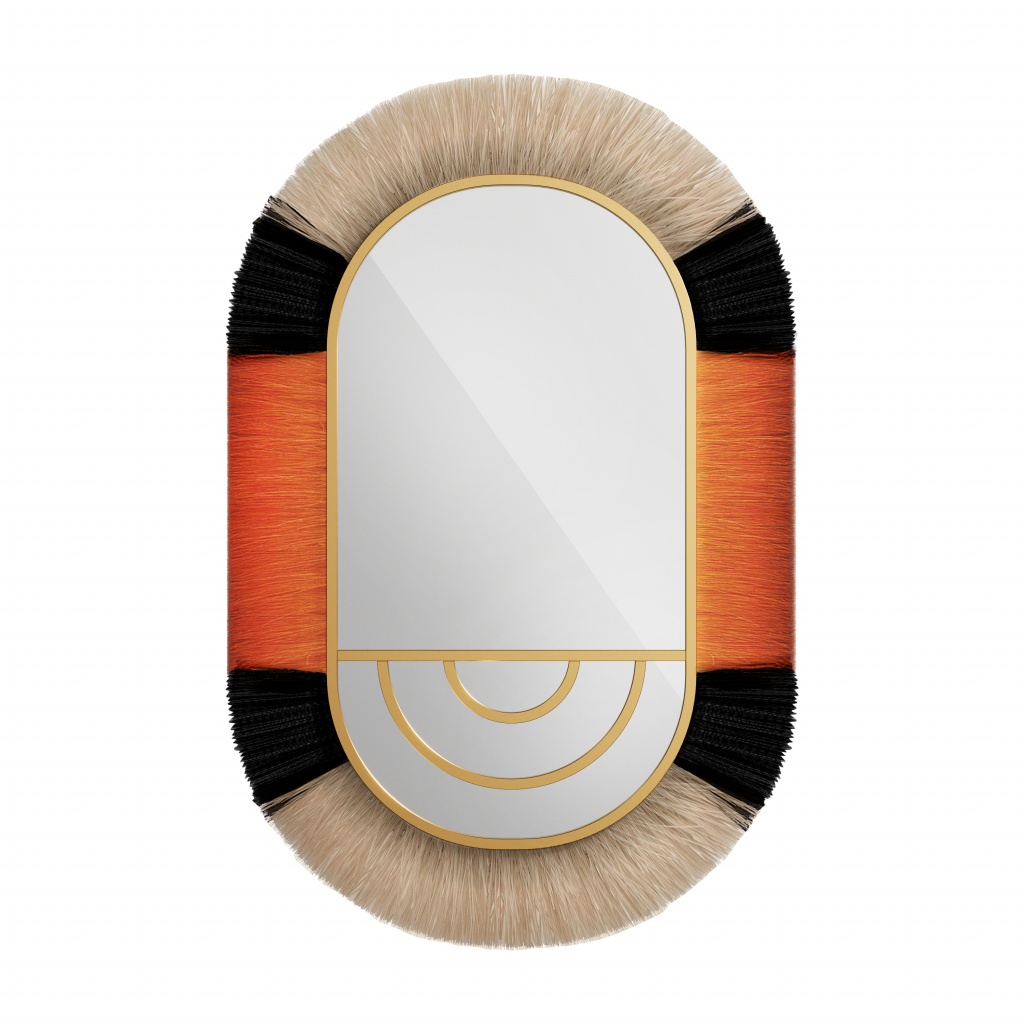 Palm Mirror have deep earth tones. The hues will make you feel comfortable as you are near it. Nevertheless, its eclectic design will fly you to exotic places on earth. Palm is the right mirror to elevate your interior design project.
COMBO RUG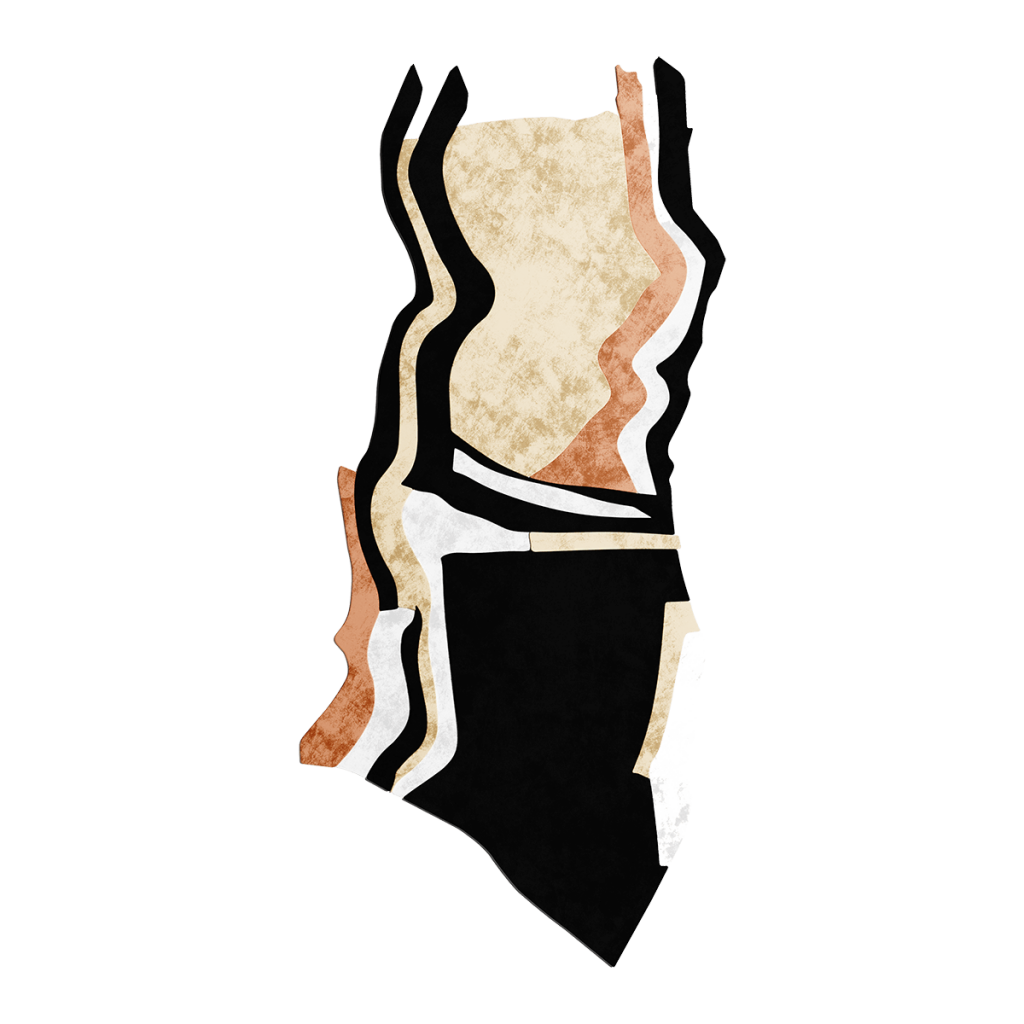 In irresistable earth tones, Combo Rug is the luxury rug to a contemporary interior. Its abstract shape invite us for a journey without destination, or end.
LUMINOUS FLOOR LAMP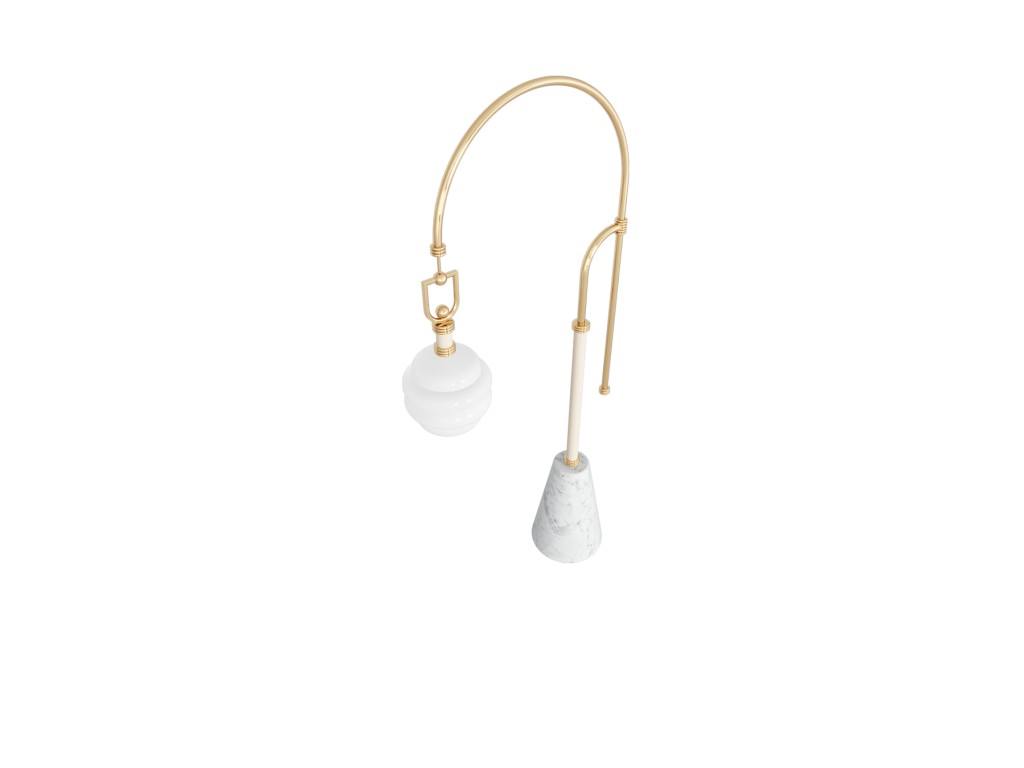 A charming mid-century floor lamp. Luminous floor lamp is presented in neutral hues and natural materias. An elegant option to style your desert-inspired living room.
ODONTO CENTER TABLE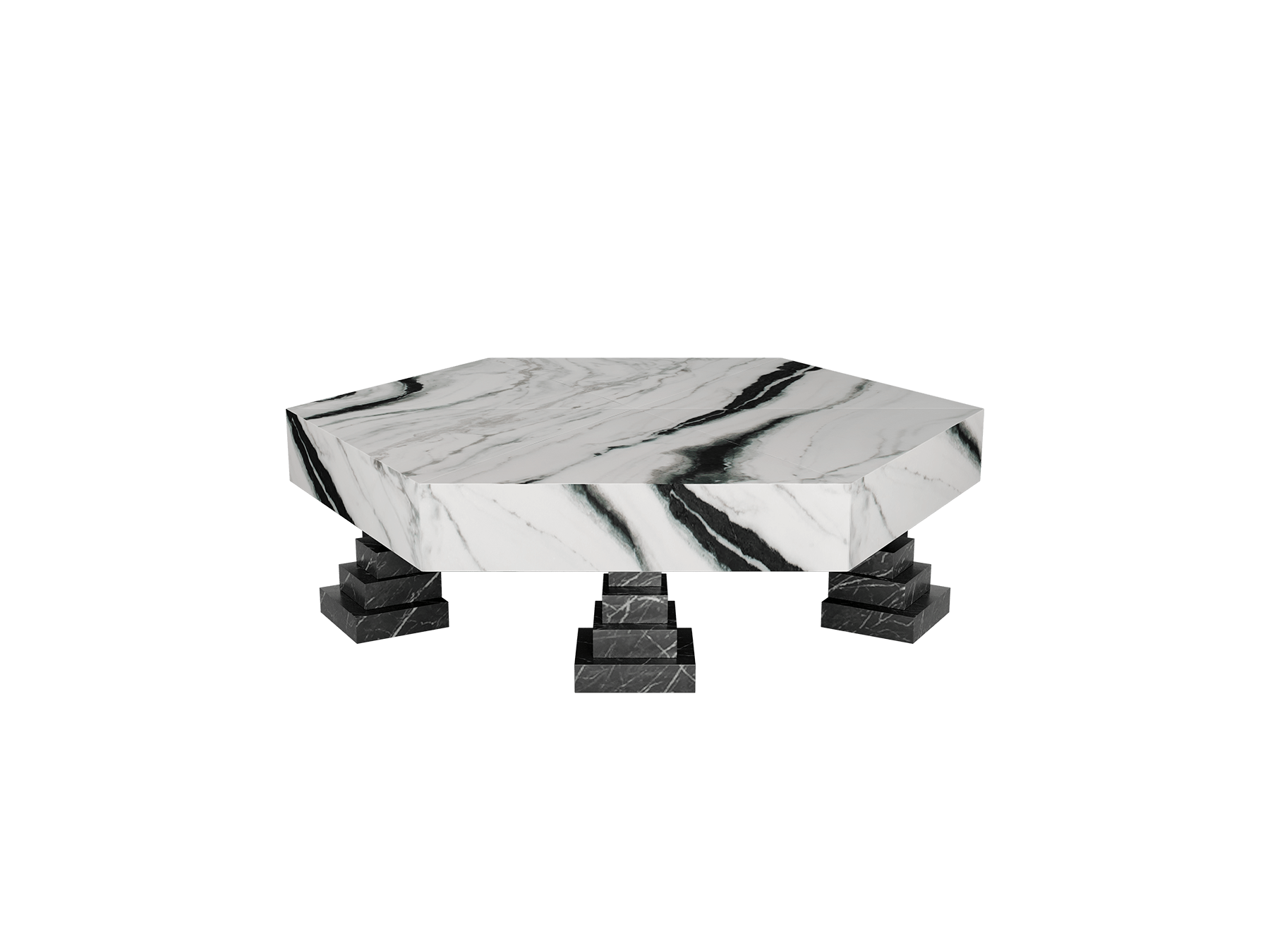 Odonto Center Table is suitable for both indoor and outdoor use. With and imposing look, the marble center table will elevate your interior design project.
FIFIH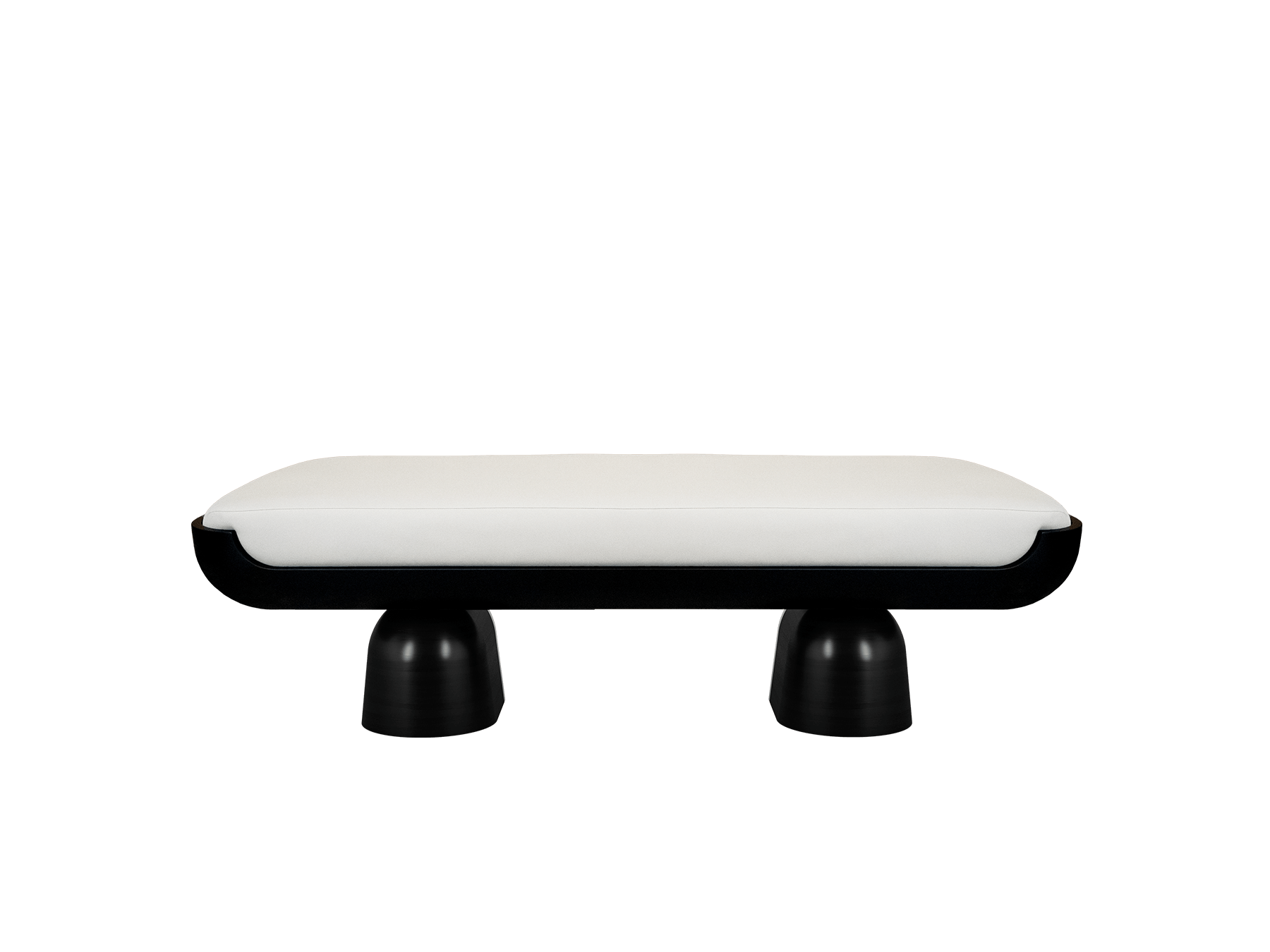 Minimal, yet imposing. Fifih bench is a modern bench that fits perfectly in a contemporary master bedroom. However, it portraits the right look to be on a luxurious tent in the Sahara as well.
AJUI ARMCHAIR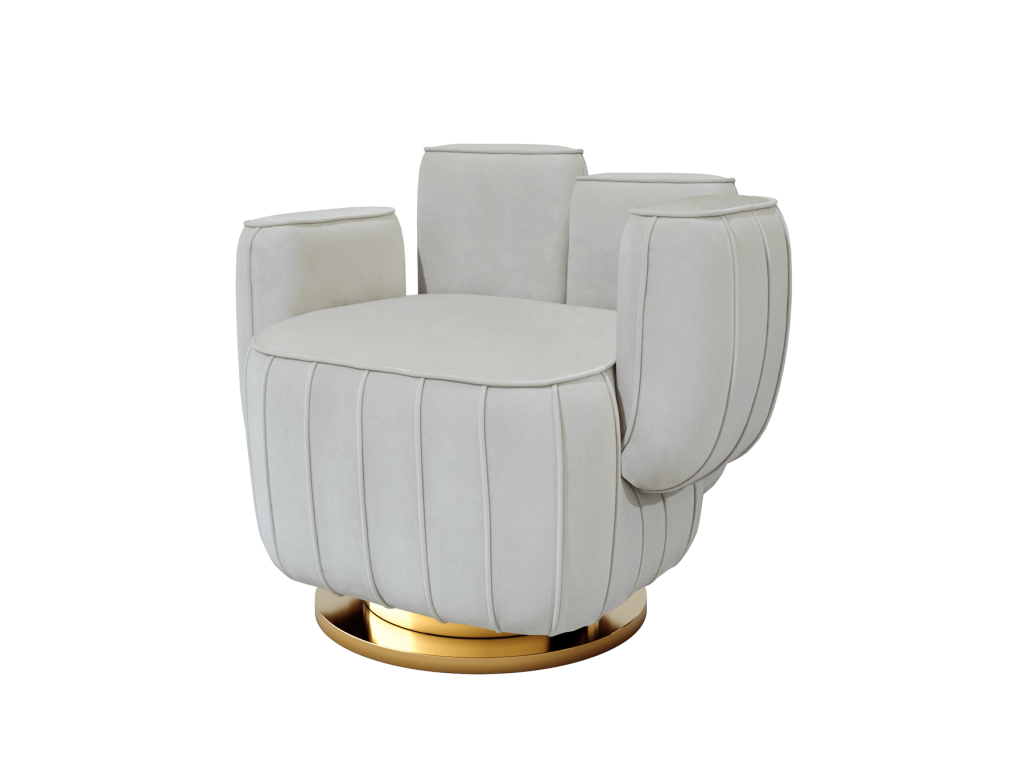 Ajui armchair is the must-have in a desert-inspired living room. Its shape is highly aesthetic and enough evocative of a cactus.

If you're looking for cool design pieces to improve your home, give life and vibrancy to the room, and boost your mood, go to Ach Collection.
Source: https://www.archdaily.com/936027/psychology-of-space-how-interiors-impact-our-behavior