The honored architect, Lee F. Mindel, rewrites the script for his longtime New York City home, making way for a more vibrant collection of art and furnishings while protecting its most energetic features.
Lee F. Mindel renovated a 3,500-square-foot, 12th-floor penthouse in New York City's Flatiron district to be his home. Working in collaboration with another architect, Reed A. Morrison, he transformed the space into a restrained elegance study.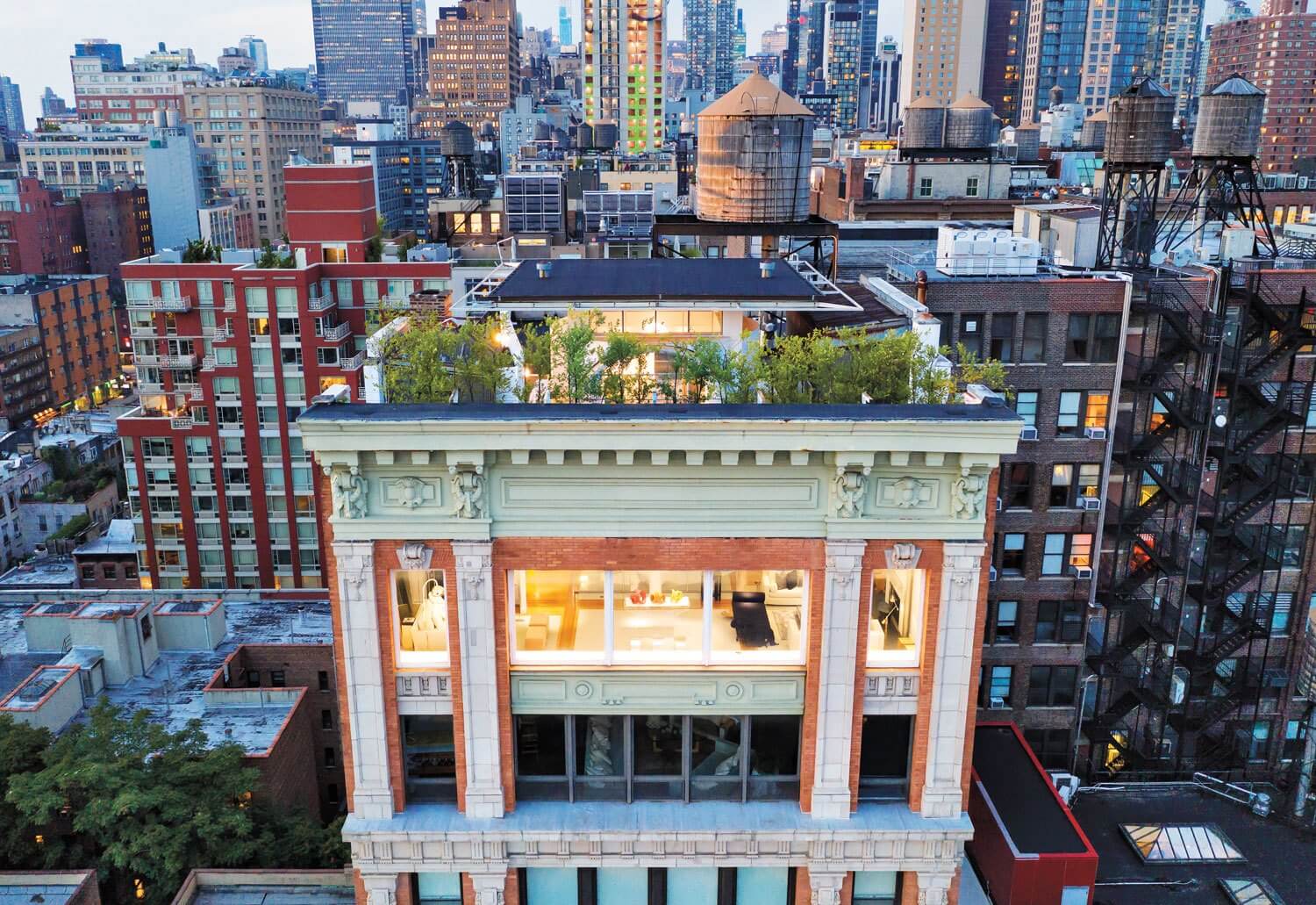 The firm provides architectural, interiors, and product design services for corporate, cultural, academic, retail, recreational, hospitality, and residential clients. Under the leadership of Lee F. Mindel, Architect, D.P.C., the New York Design Professional Corporation performs all architectural services.
The studio is one of the top American interpreters of classic modernism in the industry. Moreover, guided by principles of light, nature, and simplicity, SheltonMindel's renowned designs and creations. Focus on simple construction, organic shapes, and unity of materials.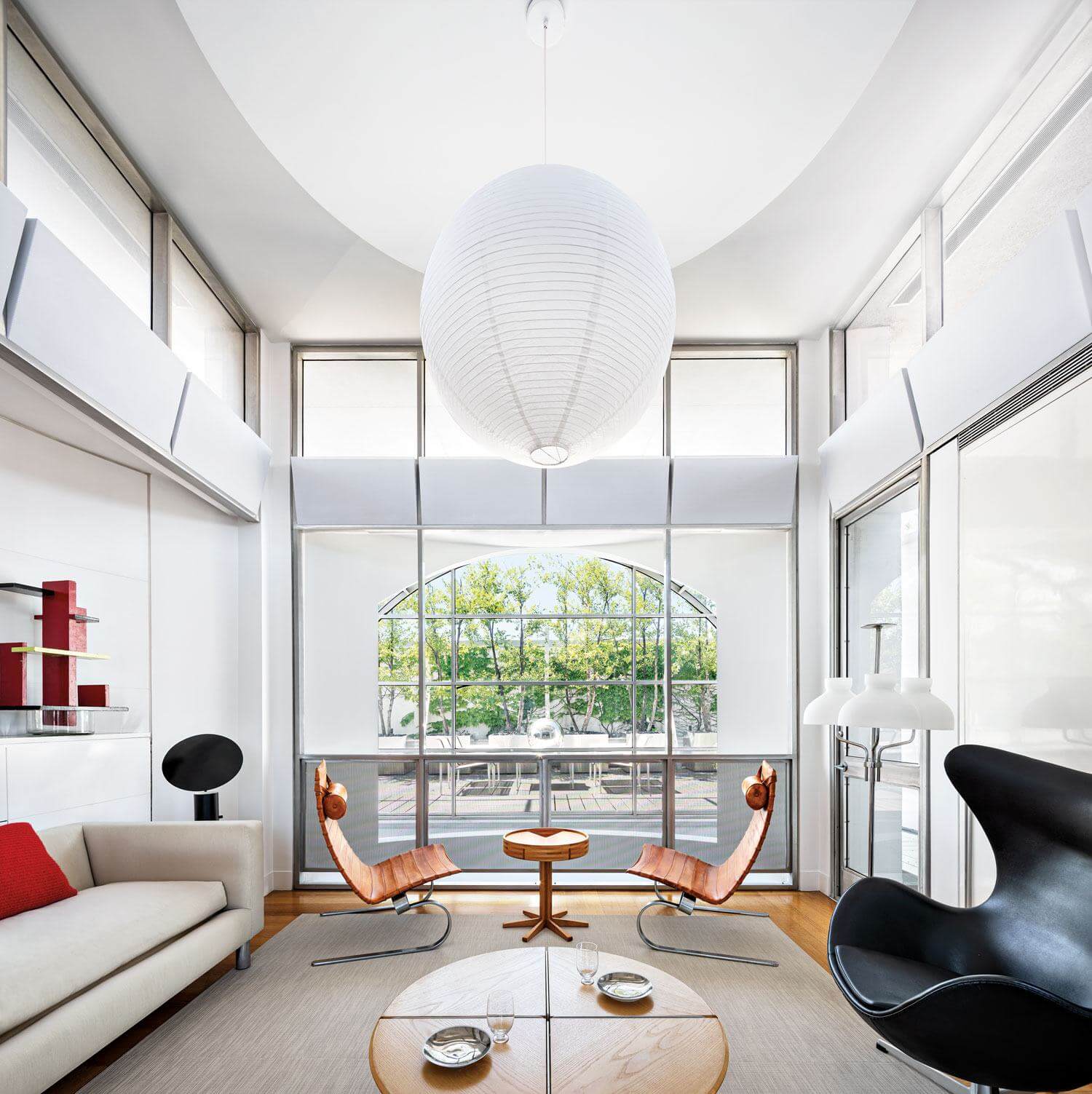 Among the apartment's distinctive characteristics is a stunning rotunda just inside the entrance that serves as a gallery, with large doorways opening to the surrounding entertaining areas.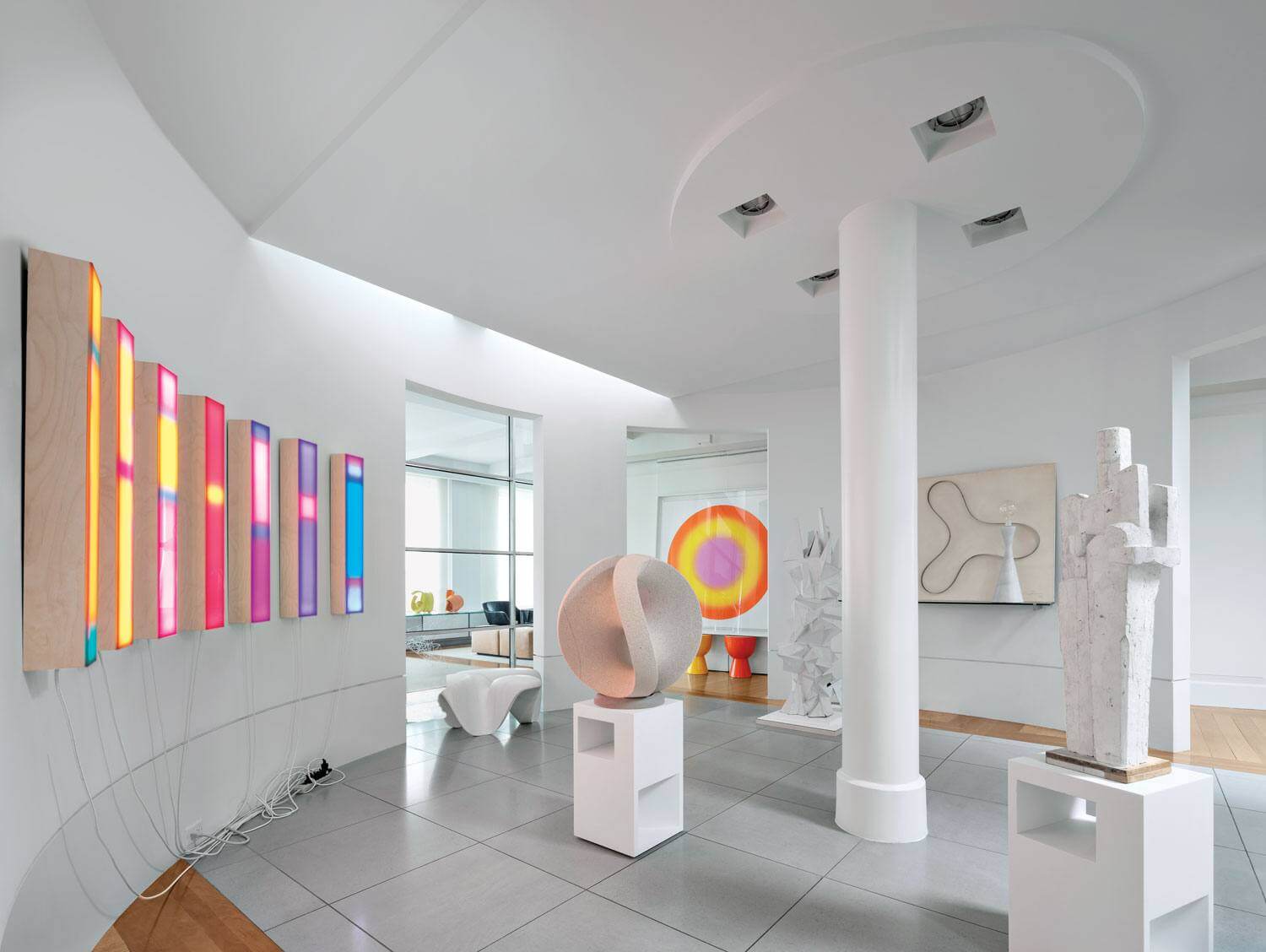 A stainless-steel serpentine staircase winds around it, leading up to a pavilion-like lounge and an expansive rooftop terrace. With four exposures, the apartment enjoys views of some of Manhattan's most iconic buildings.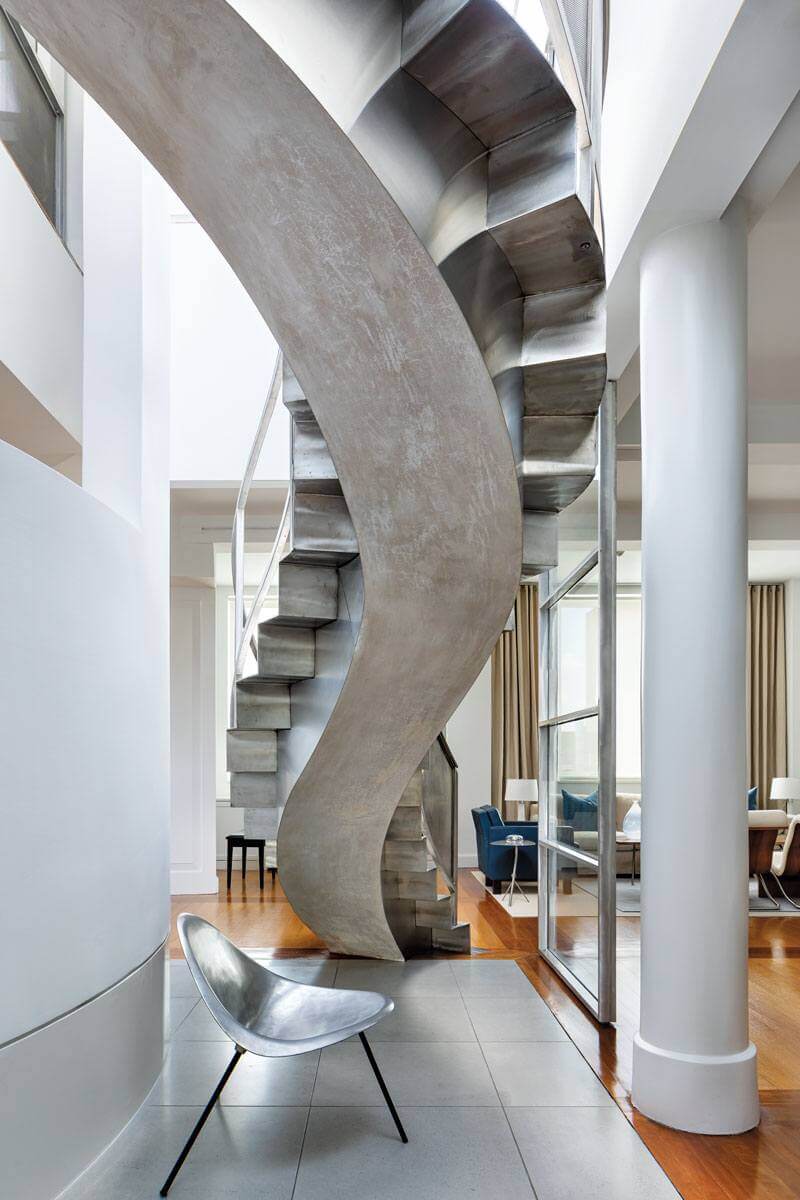 At first, Mindel filled his home with furniture by a Who's Who of 20th-century design stars, from Gaudí to Gehry, with a heavy dose of Scandinavians. The refined mix of furnishings and materials transform the house into a, as Mindel put it, "extravagantly minimal." Morrison describes the design as "a more modern idea that was based in tradition."
Nevertheless, even if the architecture still looks fresh, it is no surprise that Mindel – a passionate collector of modern and contemporary art and design – decided it was time for an update.
He now shares the apartment with his husband, architectural designer José Marty, and they wanted to make it more of a house.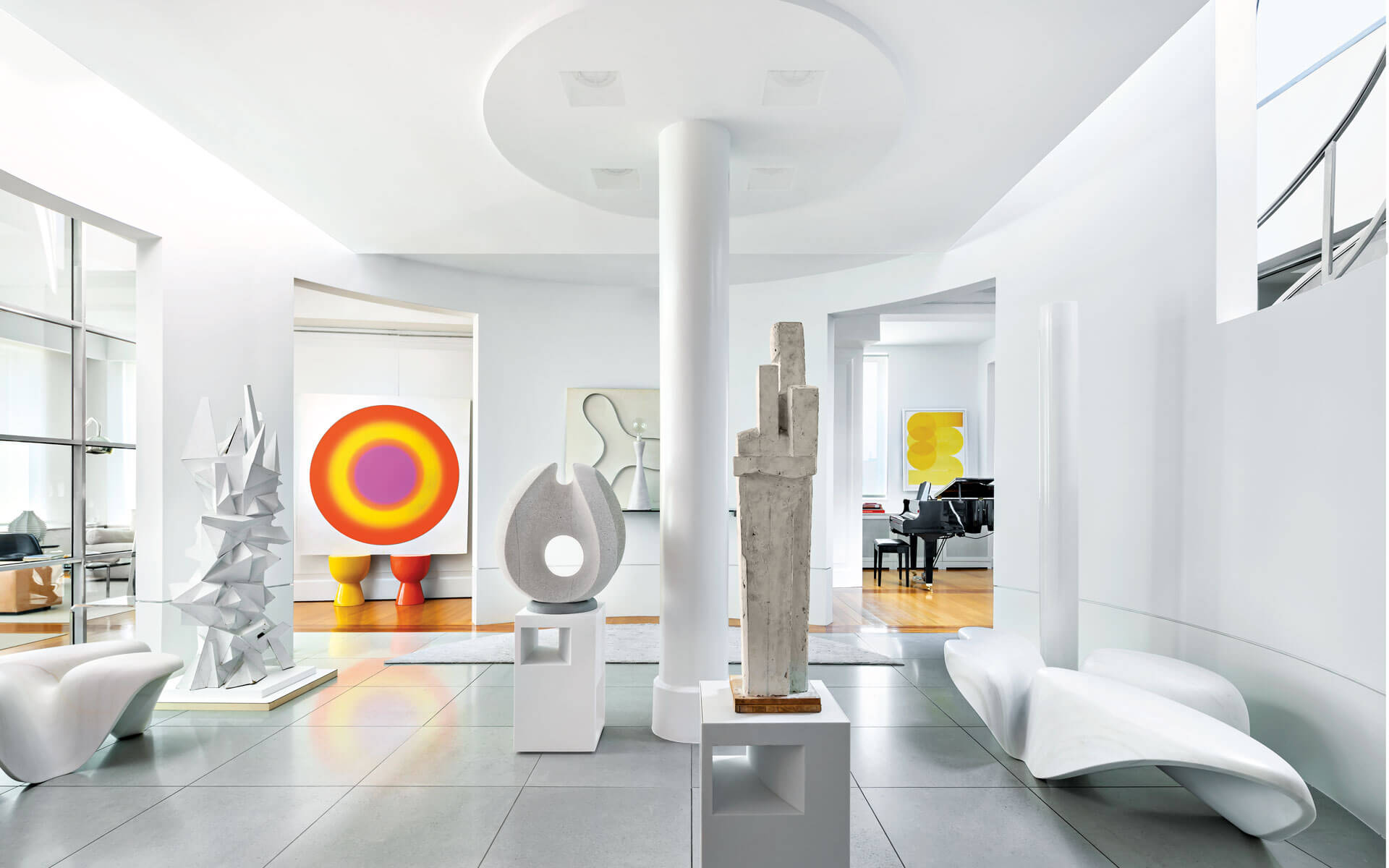 The goal was not to do any structural changes but to adjust the perception of the space. Mindel divided the long living room into multiple seating areas with its view toward One World Trade Center.
At the center, a Tom Dixon glass-top table with an architectonic wire base is joined by curvy metal stools by Roger Tallon and ceramic swirls in lively sherbet hues by Wouter Dam. Arrayed around the elegant white-glass fireplace at one end of the room, floor lamps designed by Yrjö Kukkapuro for Artek, and a pair of smoked glass screens.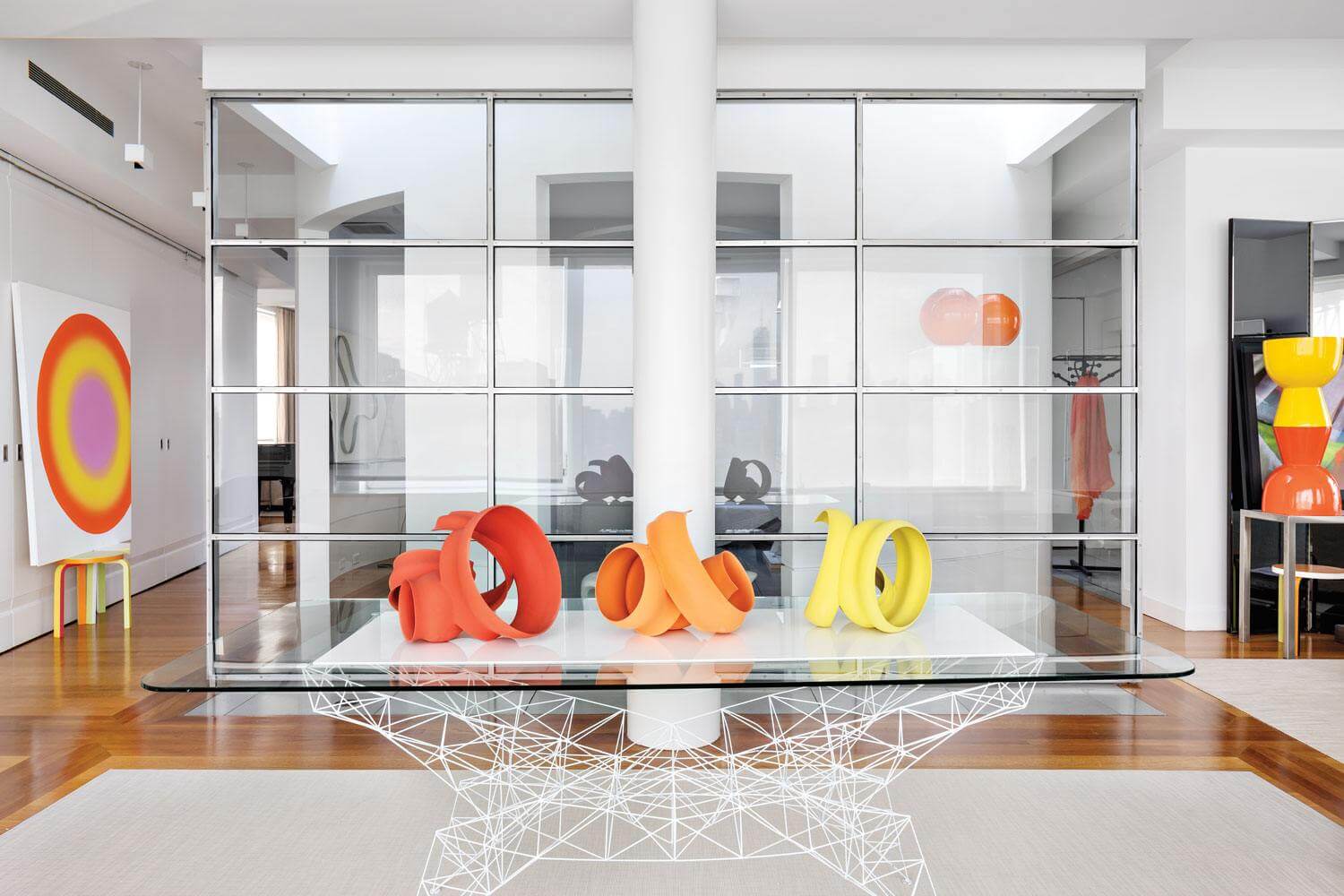 Moreover, at the room's opposite end, presided over by a large Günther Förg artwork, standout pieces include a pair of rare black leather armchairs and a squiggly floor lamp that was a special commission.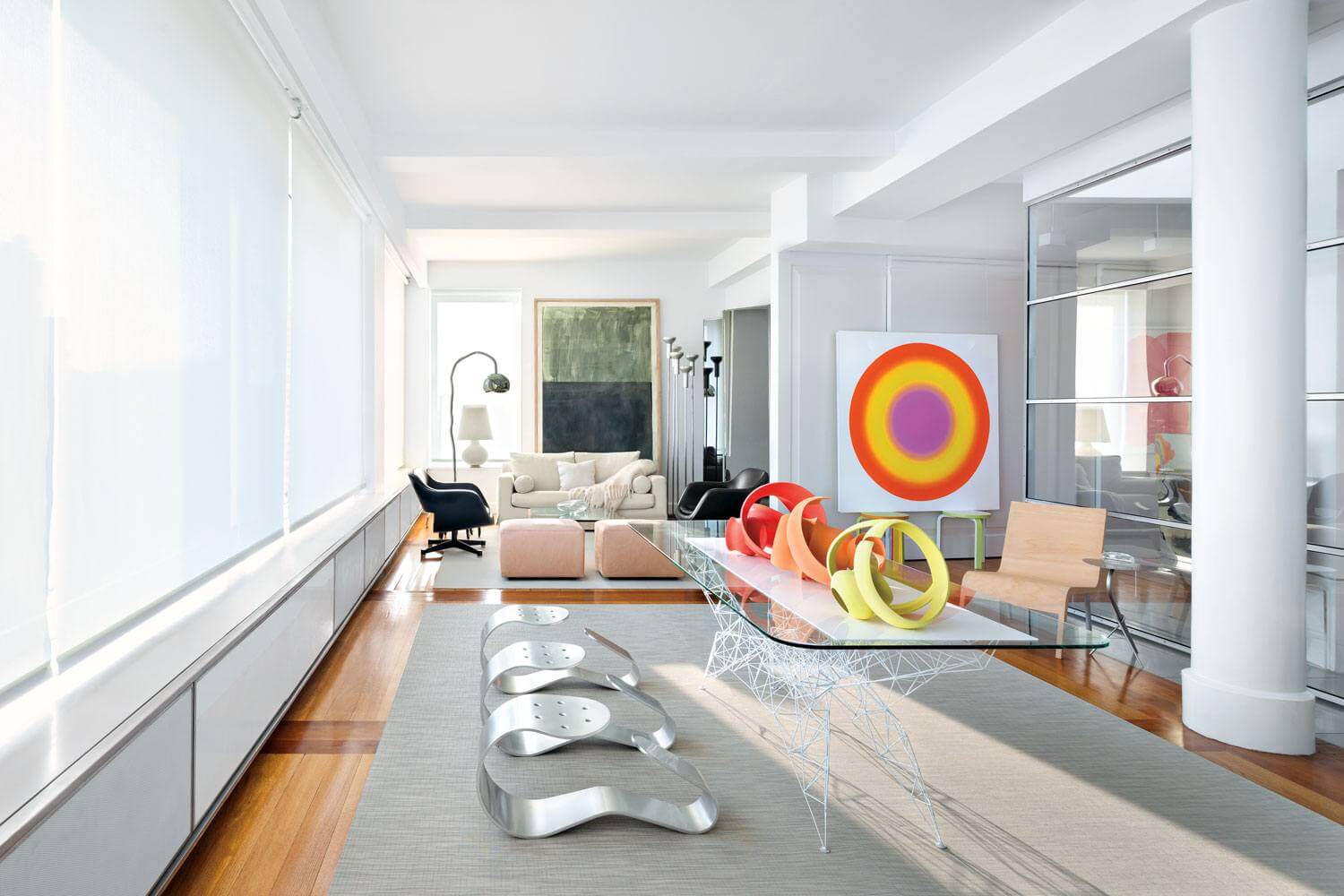 Next to the dining room, there is another sitting area with a piano. Nevertheless, from this room, it is possible to see the two guest bedrooms. In the adjacent main bedroom, a wall of honey-toned sycamore panels behind the bed adds notable warmth.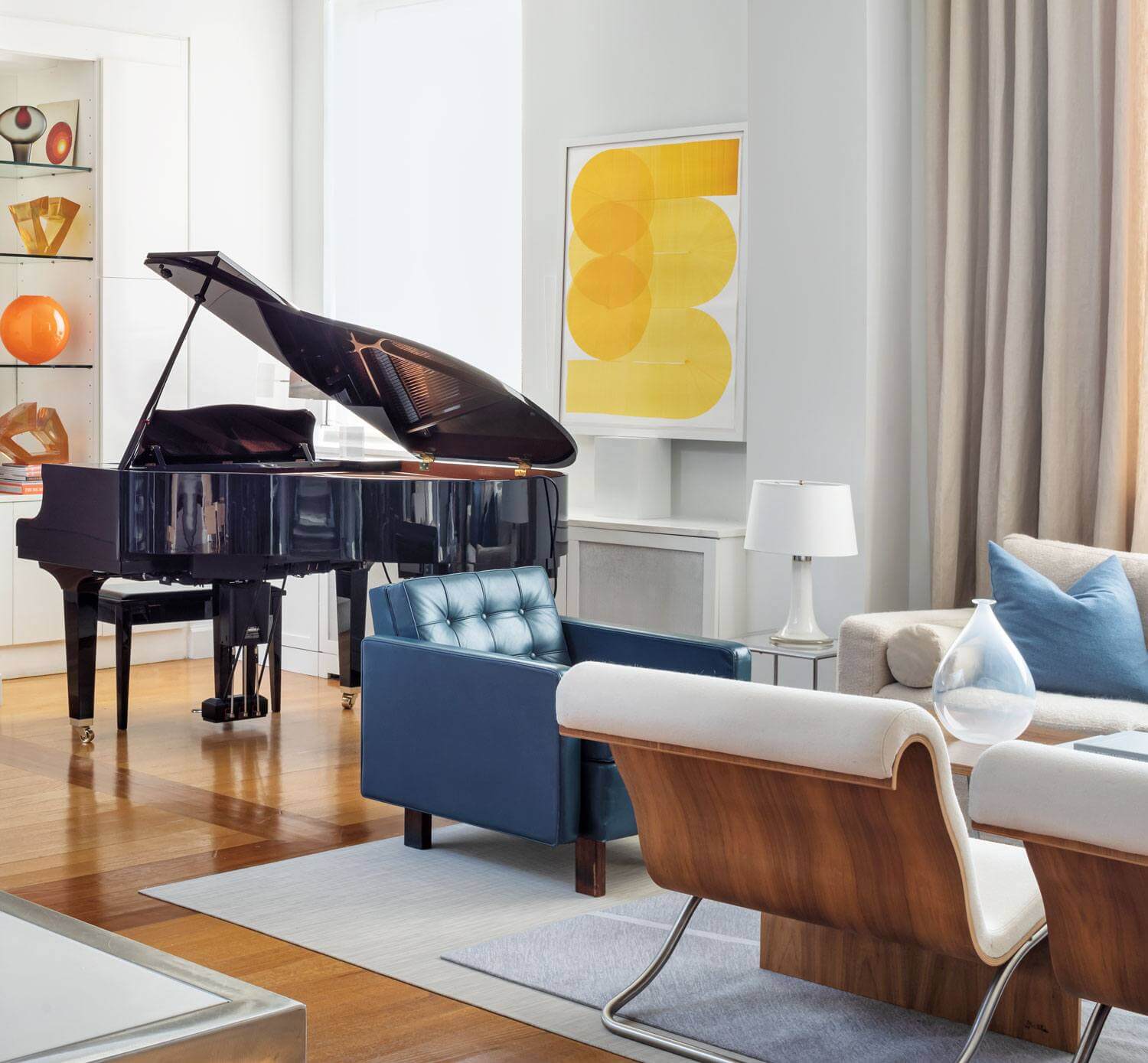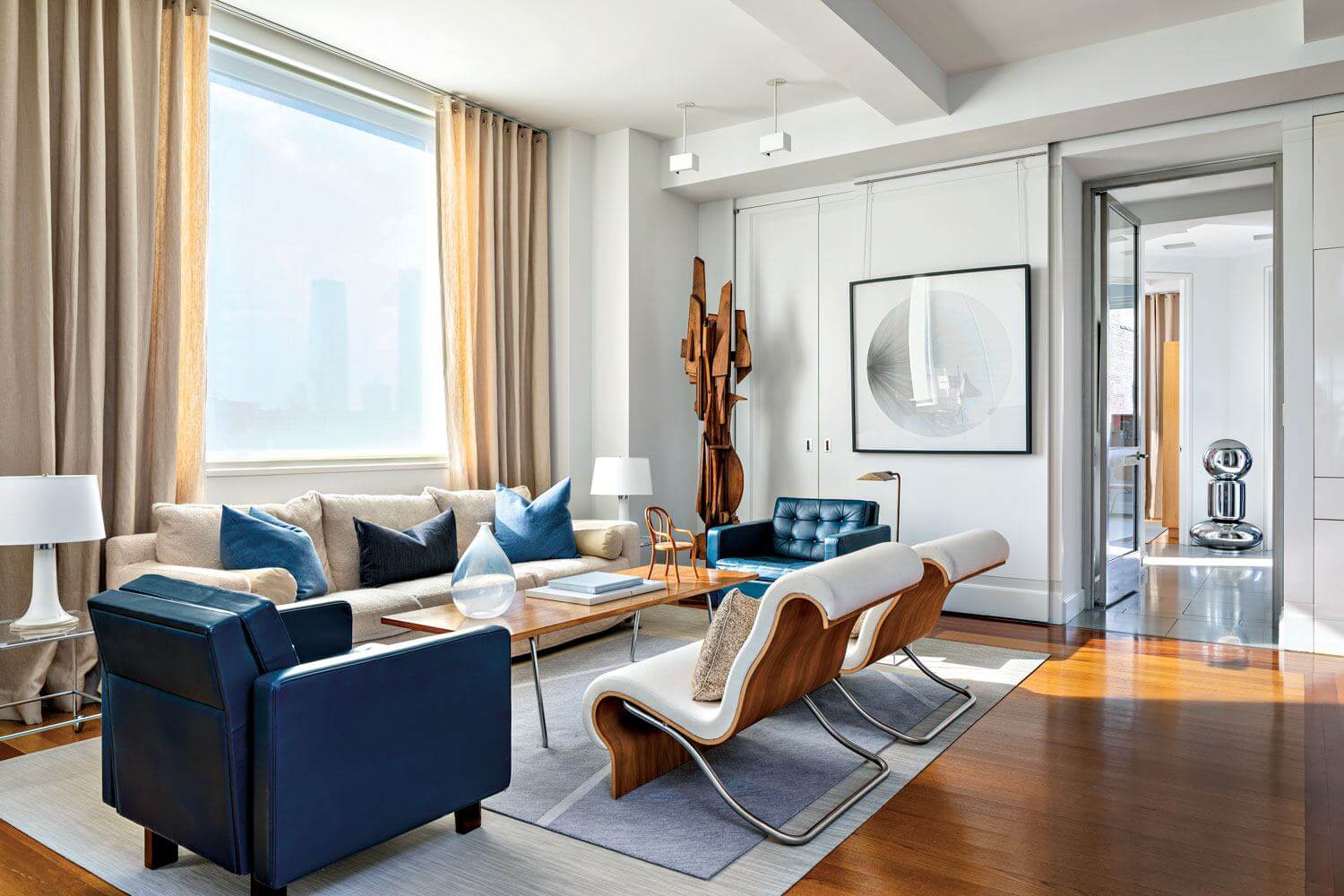 With current projects, Lee F. Mindel certainly has plenty on his plate. However, his evolution continues. "I find myself becoming more of a student now than when I was an actual student," he says. "And I keep asking myself how I can make things better."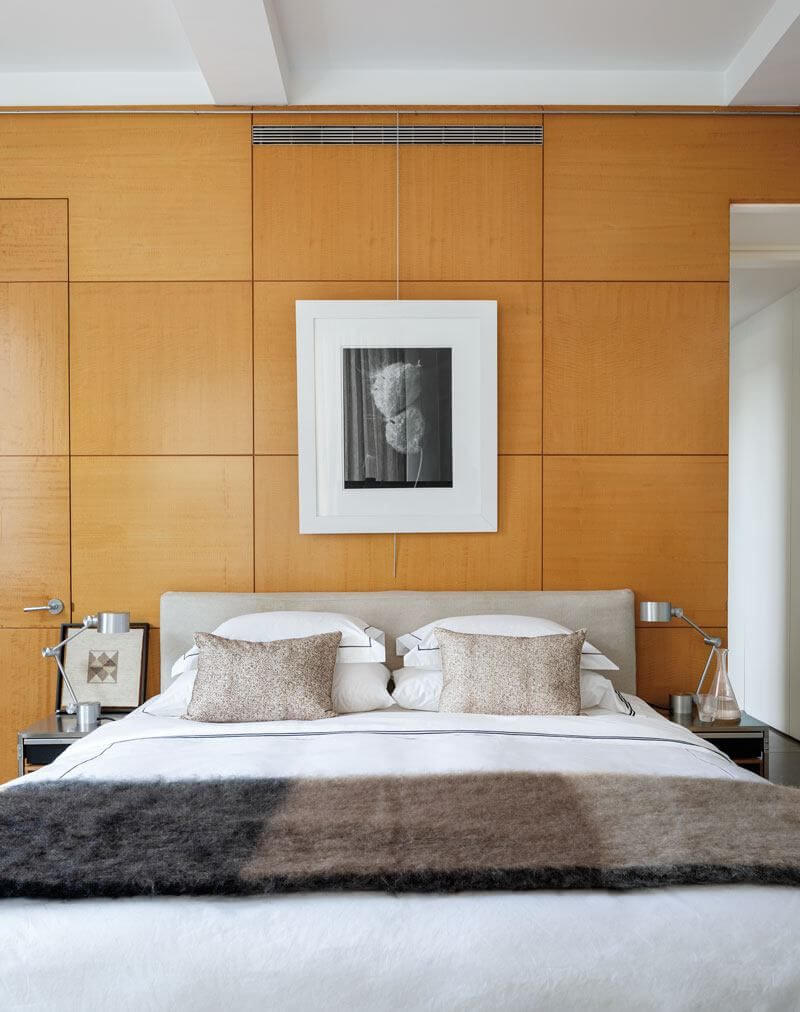 lee f. mindel
lee f. mindel
We really hope you liked our article. Feel free to pin all the images to your favorite Pinterest board. Meanwhile, you can also visit our Pinterest boards to get more inspiration.
Get more ideas for your projects and find functional, stylish, and sizable lighting and furniture choices: