Today we present a Russian escape home and family house, constructed and designed by Alexander Kozlov Interiors.
Alexander Kozlov and Anastasia Blagodarnaya, two interior designers in Russia, have been creating tailor-made projects around the world for more than 15 years. Functional, comfortable, and beautiful designs.
Moreover, they pride themselves on creating exceptional interiors that exceed their customers' expectations. The appreciation for fine craftsmanship, natural fabrics, and antiques, help to achieve an uncompromising style.
The family of four wished for full natural light home and very comfortable. That is why the house is located beside a pine forest and designed in a way to let nature in likewise the natural light.
Alexander Kozlov says: "It had to be a house where the family could escape to from a busy big city and enjoy summer days, weekends and holidays. It had to have an ambience of relaxing in nature."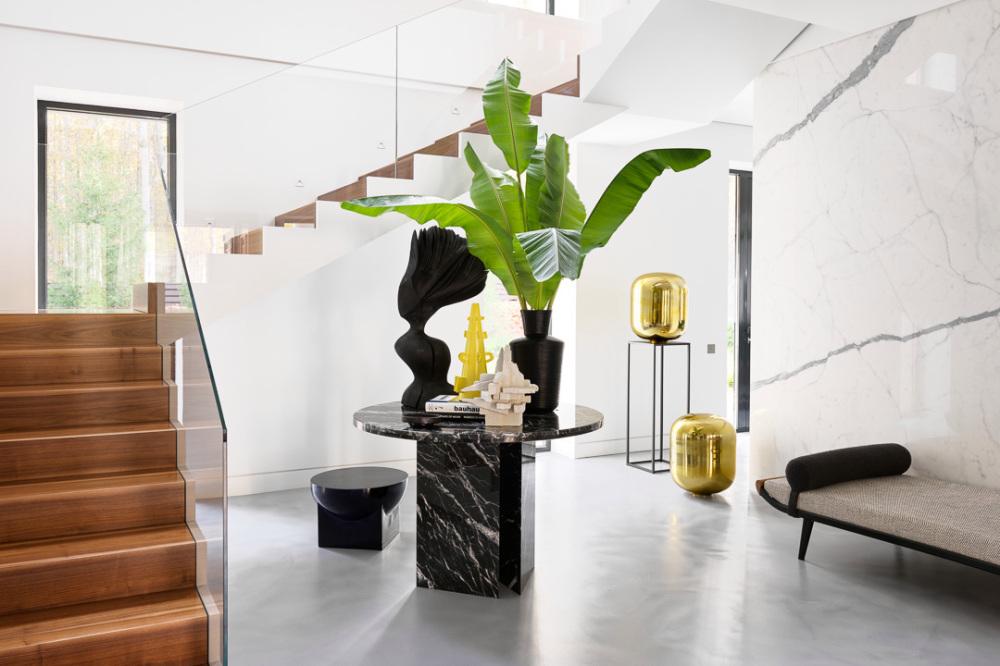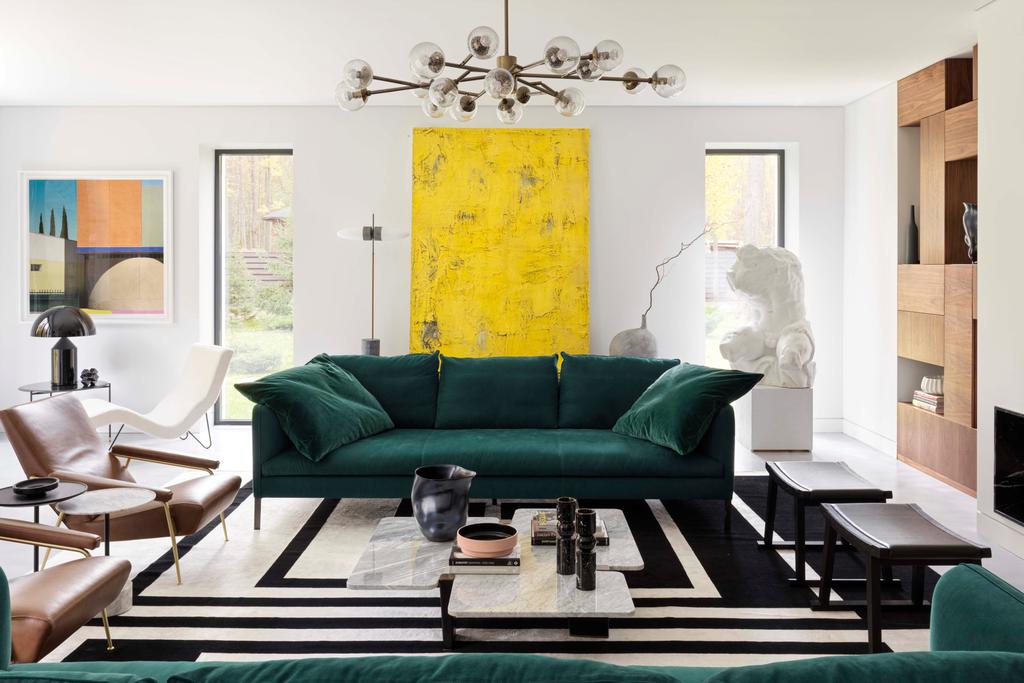 The entryway's the most generous part in terms of the view to the forest. It has windows through all the staircase that allows the natural light entering as well the green landscape. This room has a mix of furniture, art pieces and nature.
Kozlov, the designer, has the living room as his favourite room of the project. There are two sofas in emerald that fill the space. "A yellow painting by Kirill Basalaev in the living room is the one which is worth mentioning," says Kozlov.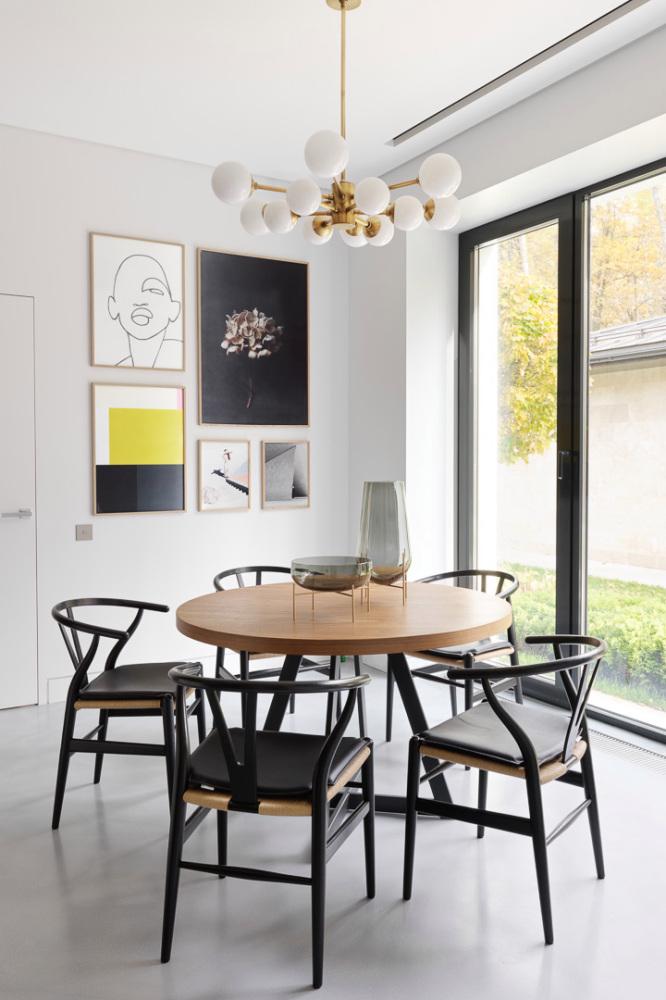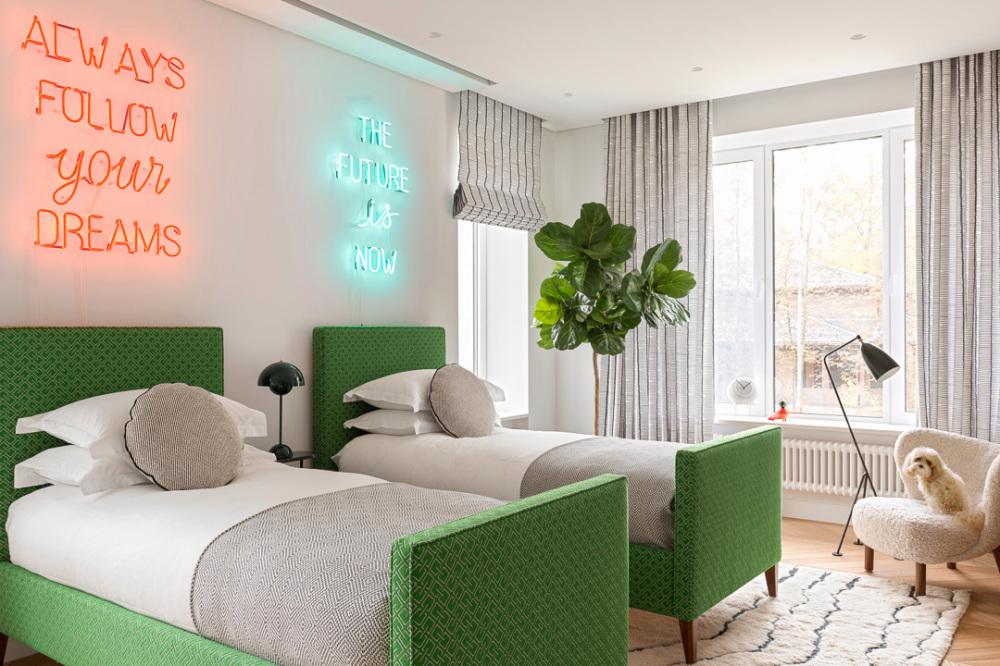 Green was the tone chosen for the children's room to bring the outside and to create a playful area. Above the beds, there are neon signs from Homeneon.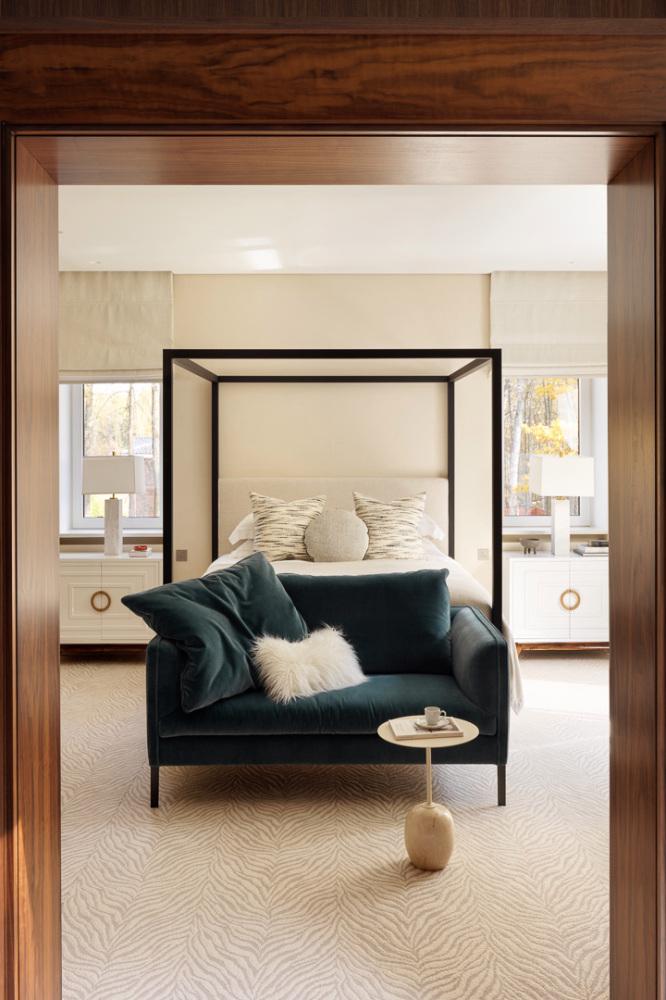 The master bedroom was designed with neutral walls and on a carpet. The reason why is that the couple can add and change the decor regarding the season.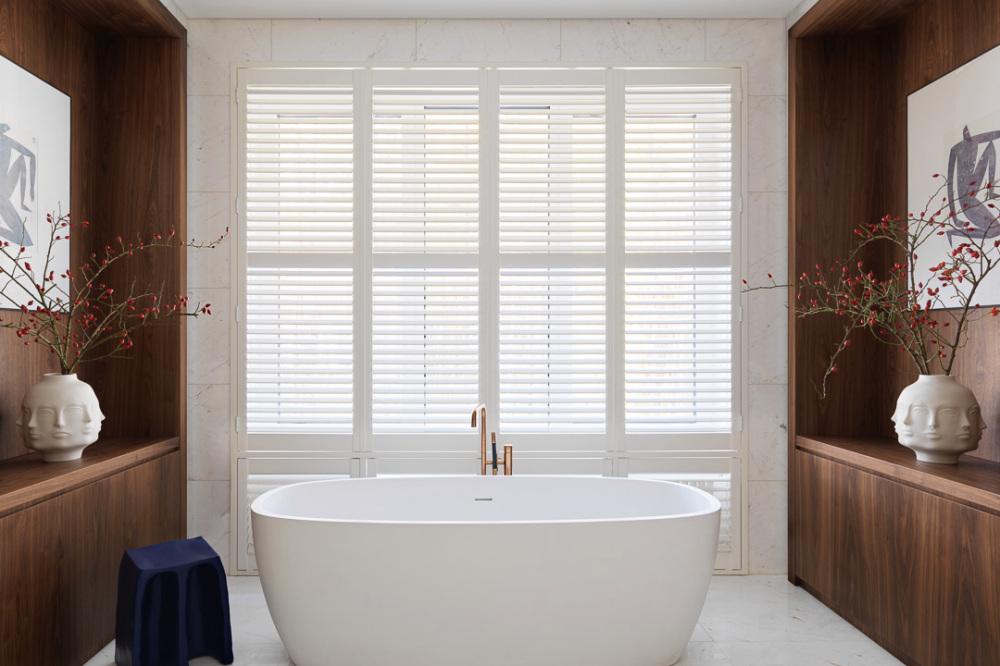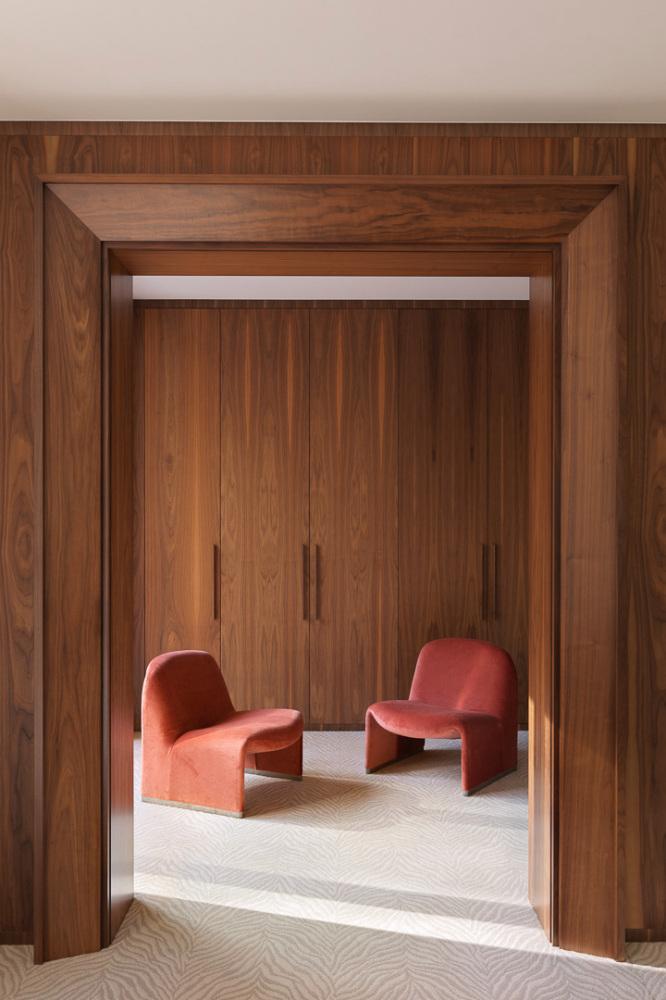 In the open office, a red vintage armchair from NG Gallery. Next to the spiral staircase which leads to the Lego room. Kozlov admitted the family chose a playroom for their children instead of a standalone office.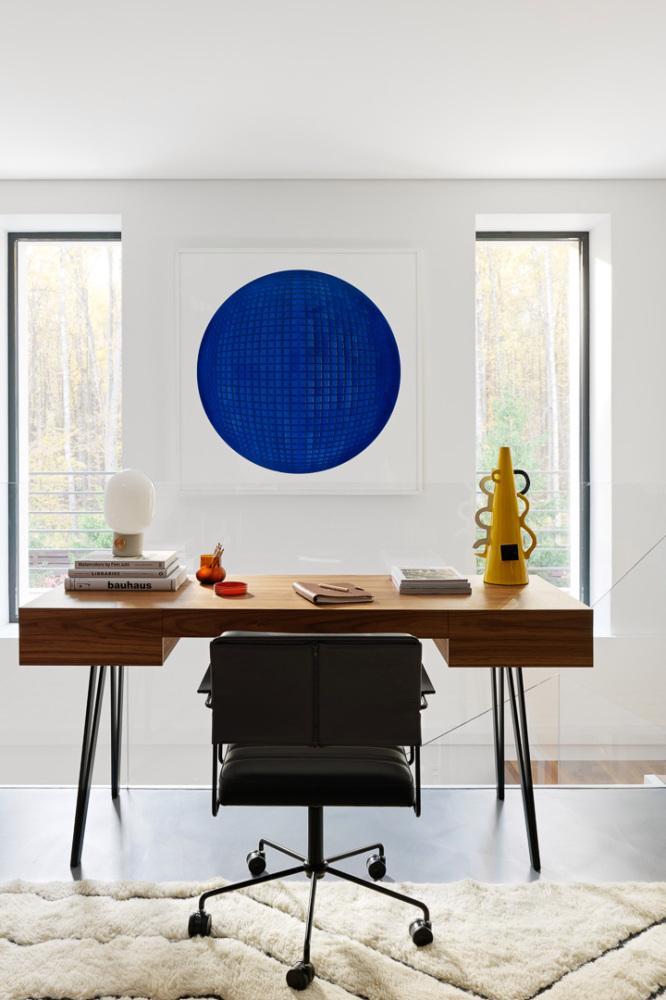 We hope you liked our article and the interior's suggestions. Feel free to pin all the images to your favorite Pinterest board or to print it and use it on your projects' mood boards. Meanwhile, you can also visit our Pinterest boards to get more inspirations.
Get more ideas for your projects and find functional, stylish, and sizable lighting and furniture choices: