Midway between Central Park and Riverside Park, at the center of the vibrant Upper West Side of Manhattan, The Belnord has been graciously reimagined by Robert A.M. Stern Architects and a team of top interior designers.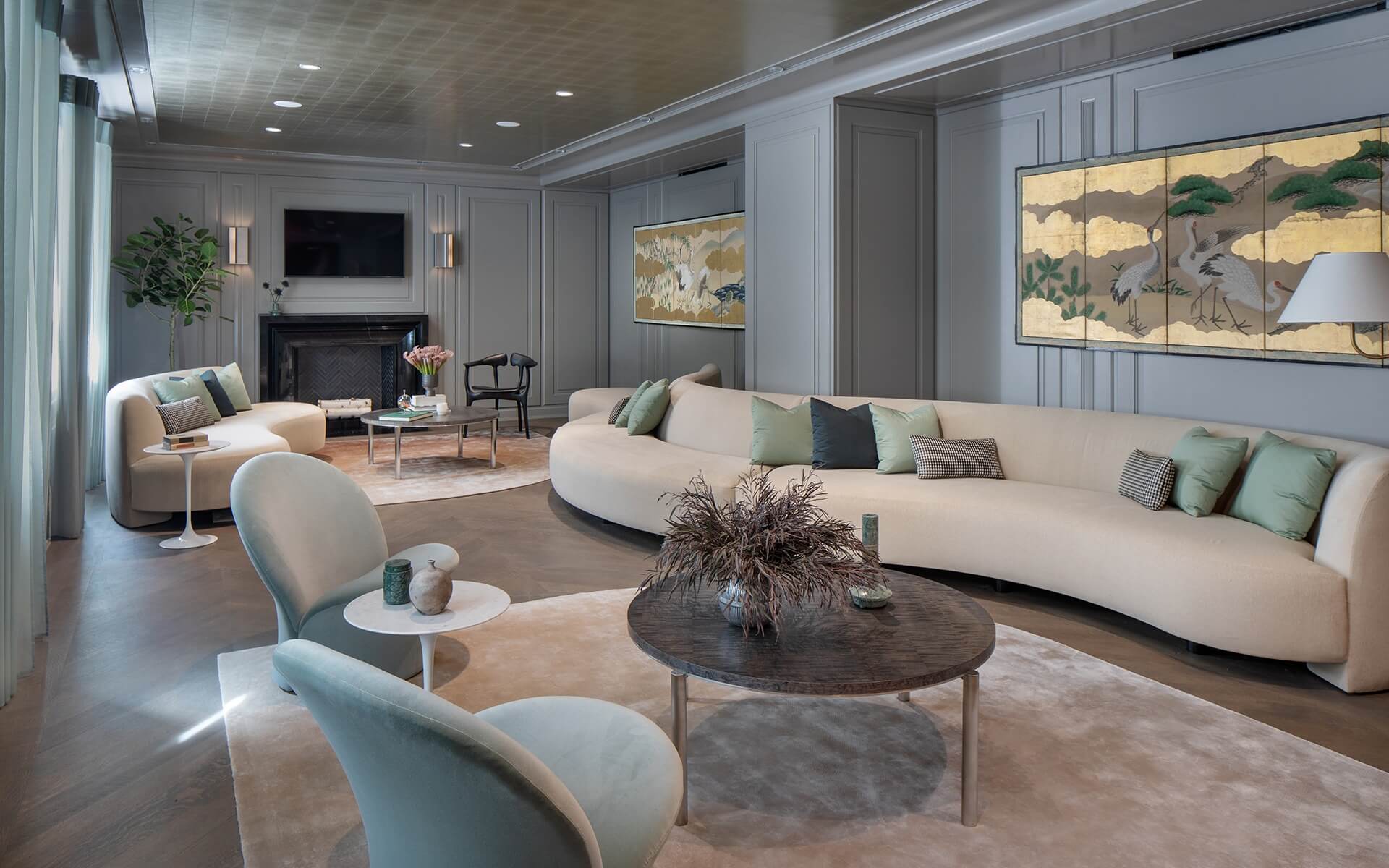 One of the Upper West Side's most prominent residential buildings, The Belnord occupies an entire city block on Broadway between 86th and 87th Streets. With a history that stretches back to 1908, when it was completed by the architecture firm Hiss & Weekes, recently got a 21st-century makeover befitting its historic bones.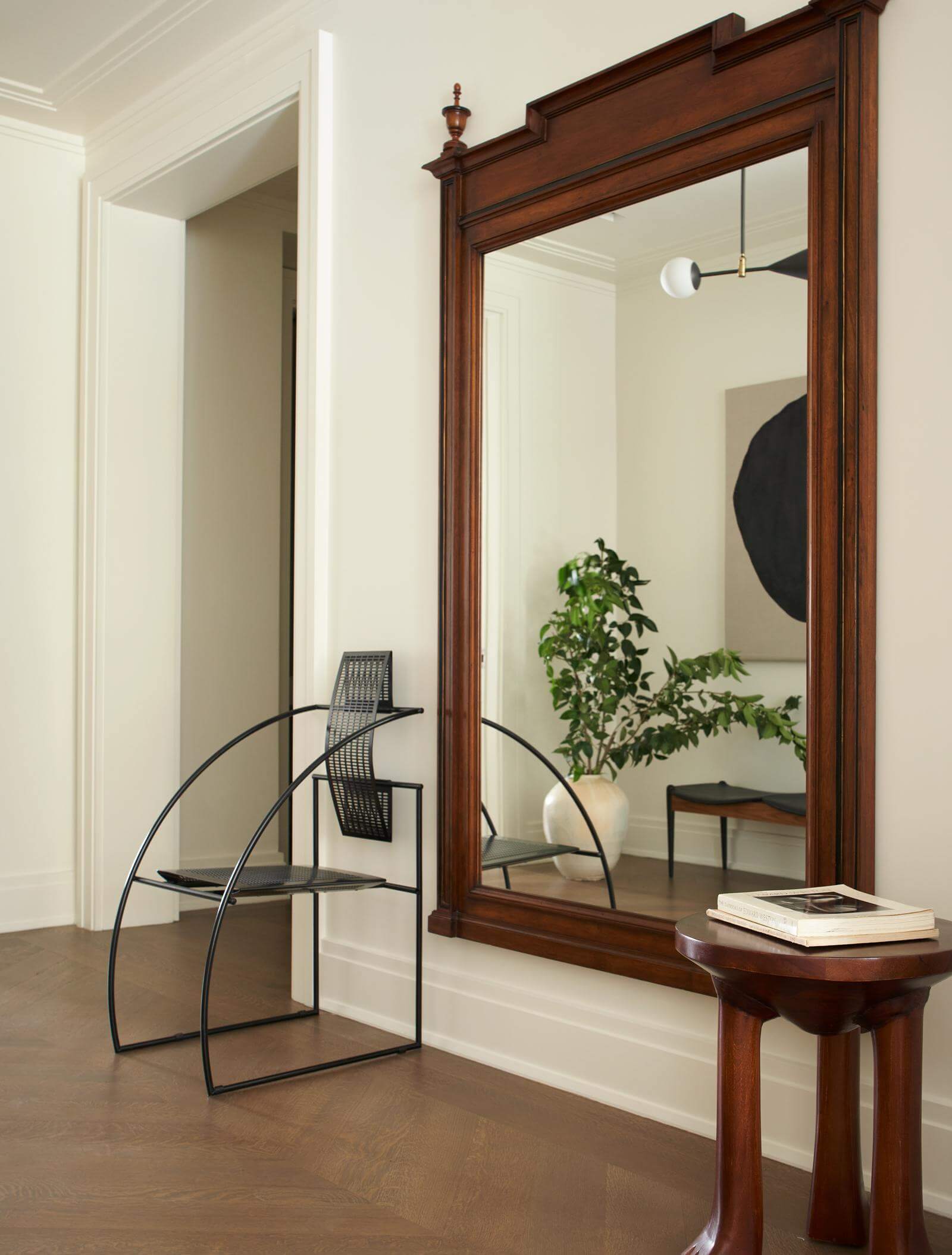 Owners HFZ Capital Group and Westbrook Partners enlisted powerhouse architect Robert A.M. Stern to oversee the rental-to-condo conversion. "Clearly, Robert has magic dust, and we hope some of it rubs off on us," HFZ's Ziel Feldman said.

Also aiding in the transformation were Architecture at Large's Rafael de Cárdenas, who handled the amenity spaces and a model unit; Ed Hollander, who landscaped the 22,000-square-foot courtyard; and Anna Karlin, who decorated a model residence with many of her own creations.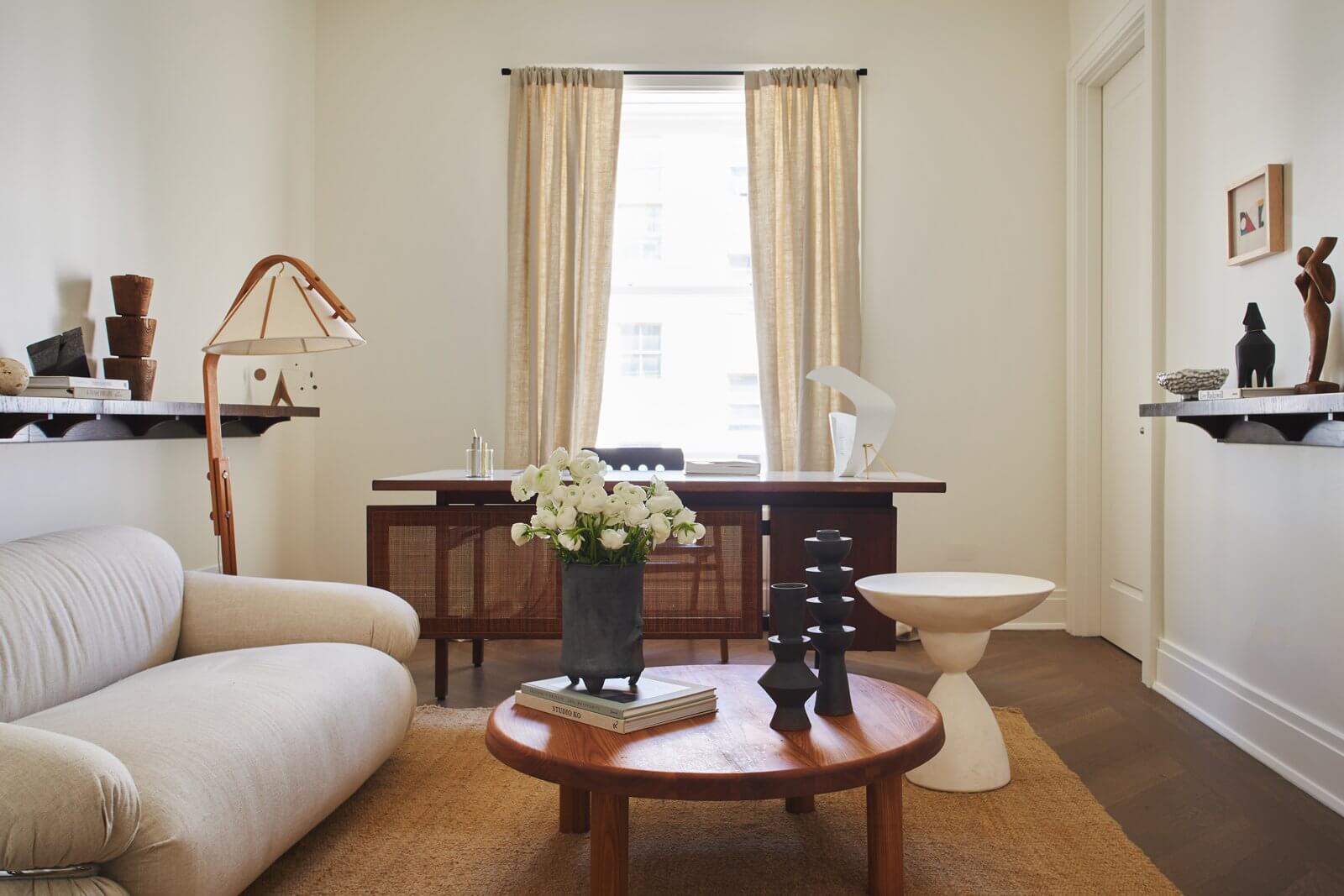 While de Cárdenas has already unveiled a model unit filled with custom furnishings, the residents lounge and private dining room are only now making their debut. "The material and color palette is on the cool side, which gives the spaces a smarter and crisper vibe," he says of both interiors, which are divided by a structural column. "The silvery greens and grays are truly elegant."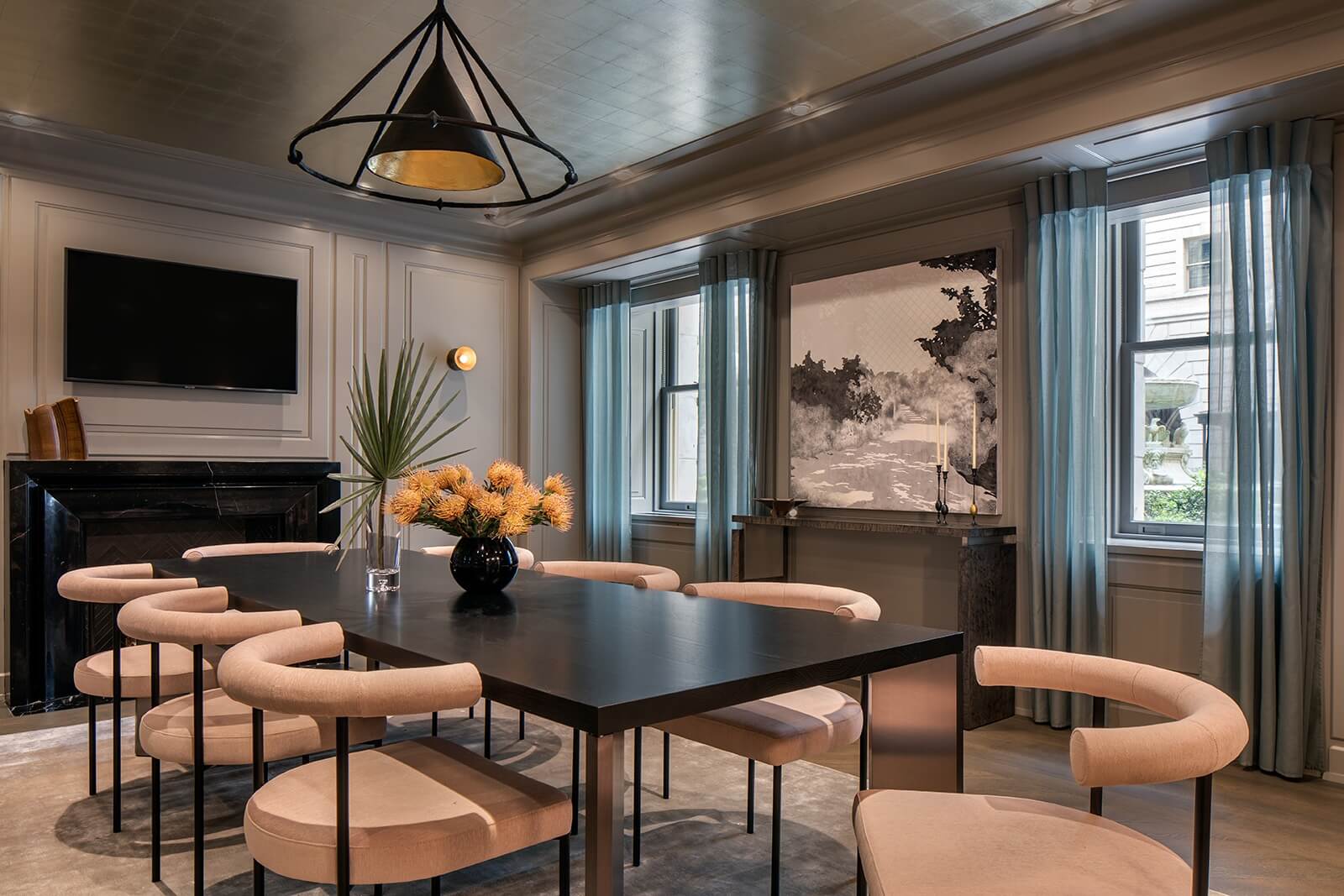 For the furnishings, his team crafted a custom undulating sofa to connect both ends of the long lounge, as a way to unite them visually and practically. In addition, other favorites include a pair of graceful chairs in a sea-foam color. "They have an exuberant form to complement the sumptuous curvature of all the lounge furniture," de Cárdenas tells Galerie.
"We also tend to use textiles from Dedar and Maharam, and the fabric choices feel special while also being practical and tough on wear." A pair of luminous 19th-century Japanese screens, as well as an array of small handmade works by artist Hon Eui Chen were added to the dining room's painterly abstract work.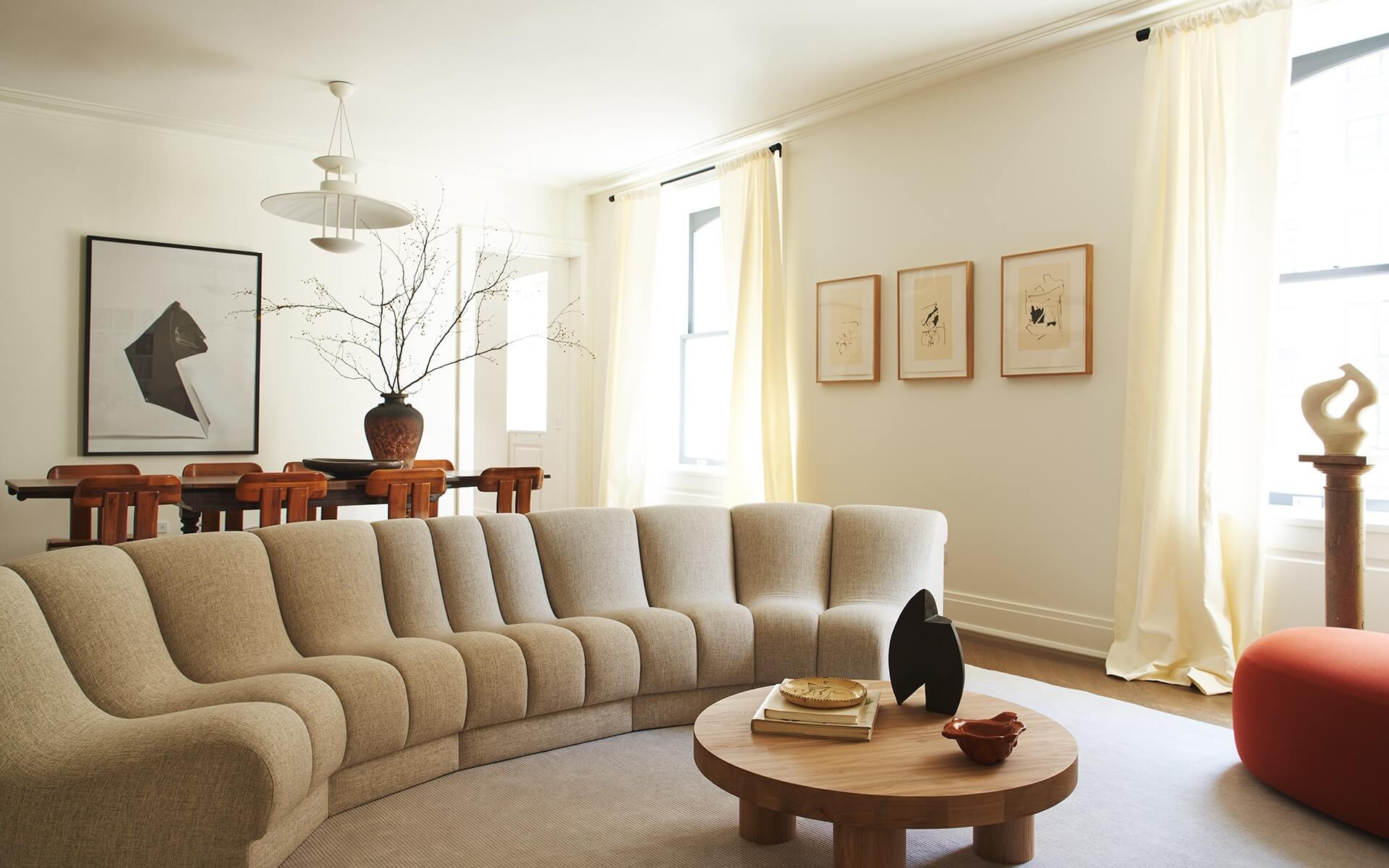 Meanwhile, one of New York's top interior designers, Anna Karlin, wanted to craft a model unit with her signature mix of custom, contemporary, and vintage pieces. "We always start with a character," she explains. "Who do we think lives here?" The answer was a well-traveled family who had a curated collection of one-of-a-kind treasures. "I wanted to bring the lived-in feel to what is essentially a fictional space—if we can make it warm and lovely, then we've done a good job."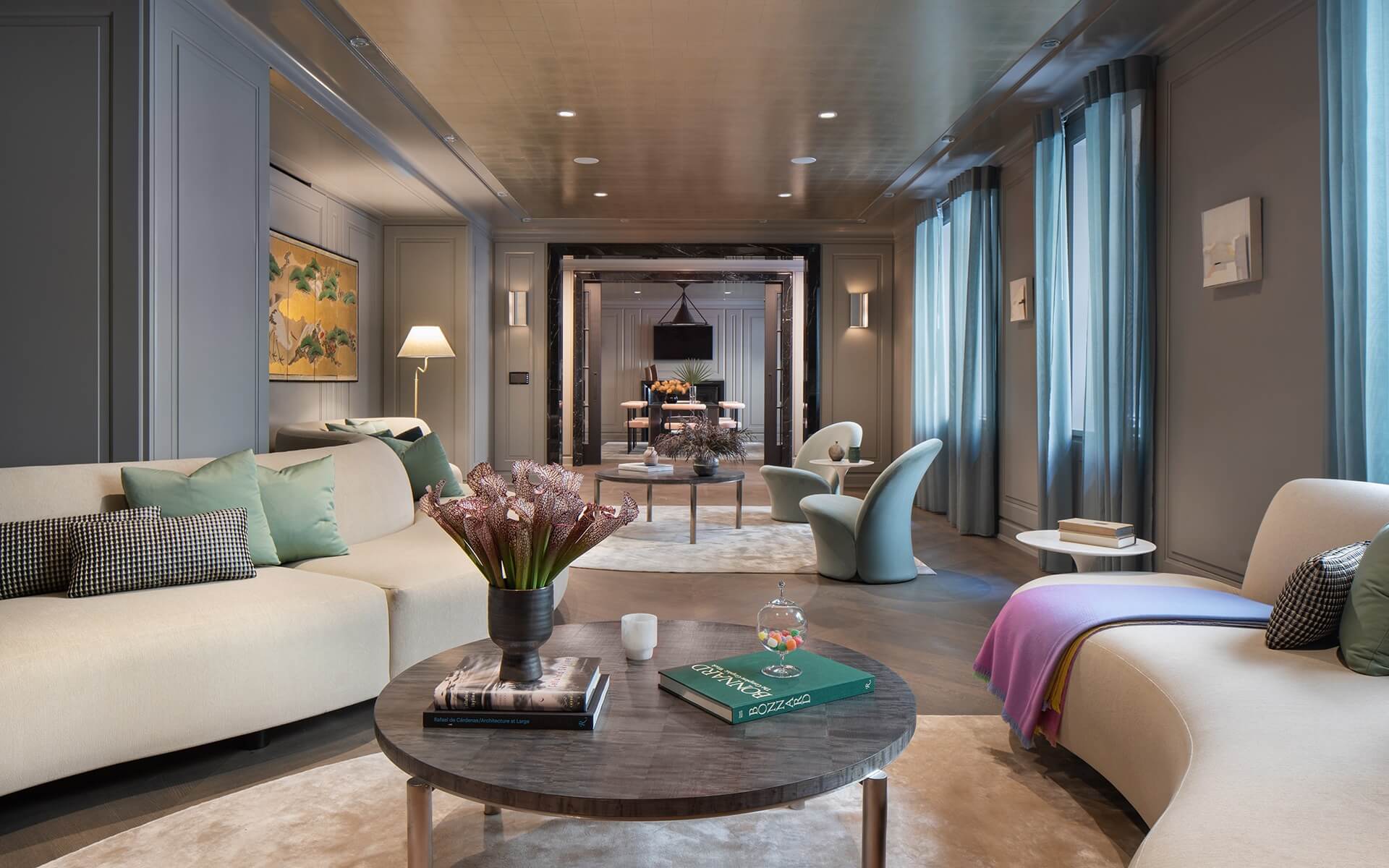 One of the standout works is the living area's arresting bent-steel floor lamp, sculpted in the contours of a face and featuring a glass bulb for the eye. "I'm obsessed with that piece, and it was so fun to put in here," she tells Galerie.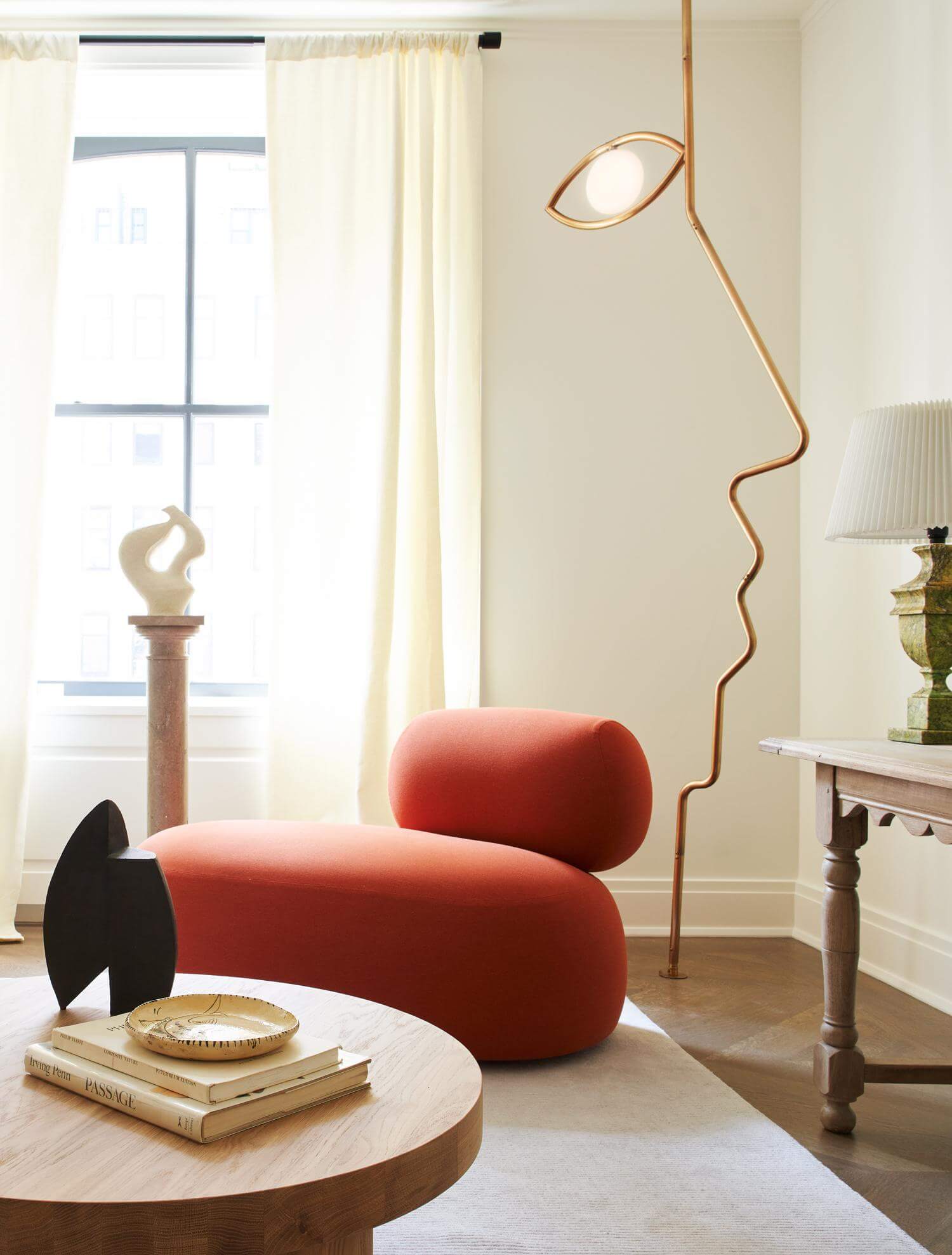 Karlin also amped up the sleeping quarters, one of which she designed with a teenage girl in mind. "To keep it sophisticated, we did tone on tone and texture on texture," she notes. "It's not baby pink but slightly off, and there are really cool vintage sconces and a chandelier. It's still fun and feels chic."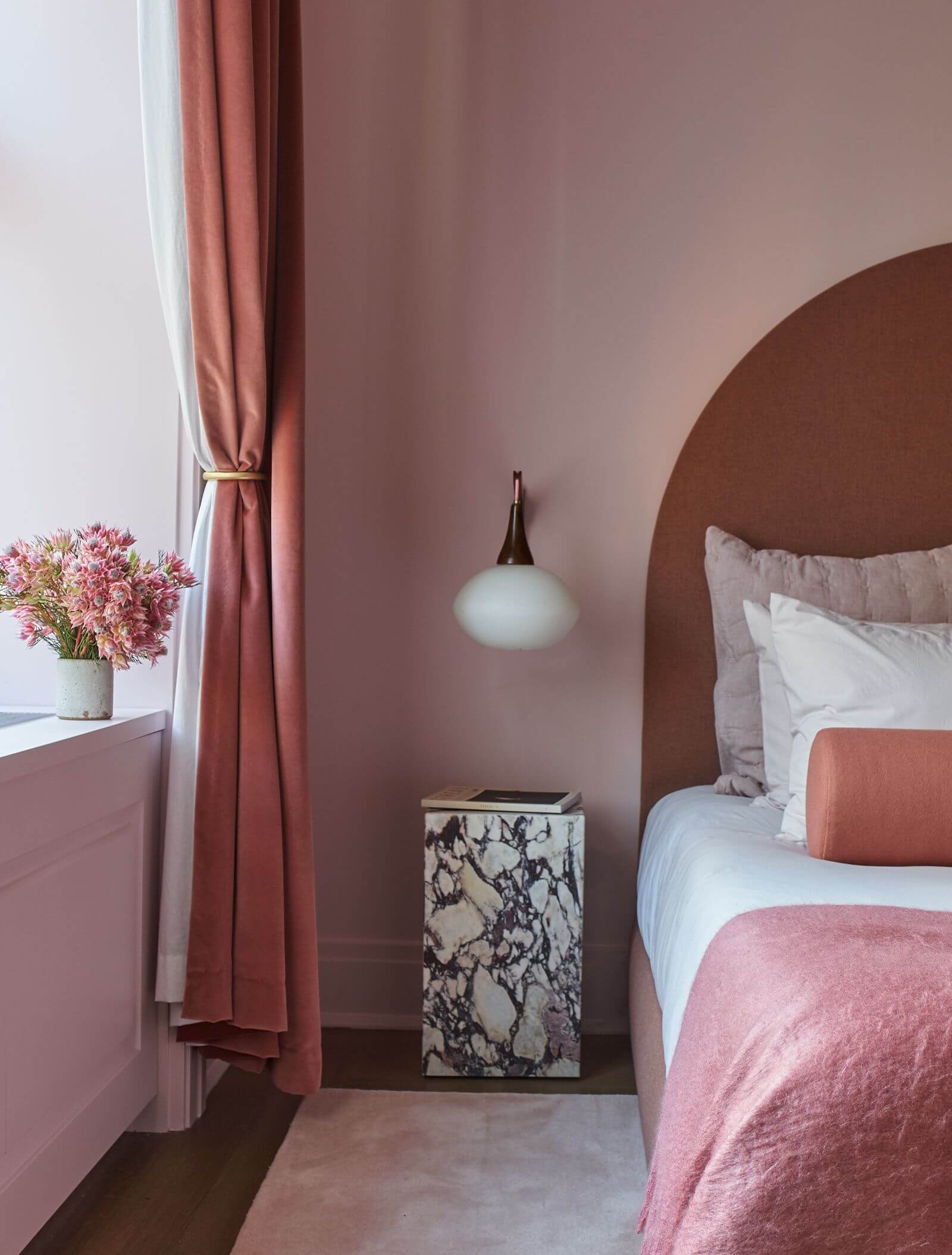 "This was such a fun project because we were really aligned with the client," says Karlin. "Everyone wants to do their best creatively, and I know that the client needs to be neutral and not too hard in pointing out one direction. Together we danced that line."

Source: Galerie Magazine