The New Future Will Be Bold & Quiet.
Hommés Studio introduces the spring/summer collection with a design guide for outdoor living. Read the article so you can discover what to expect from our new ebook.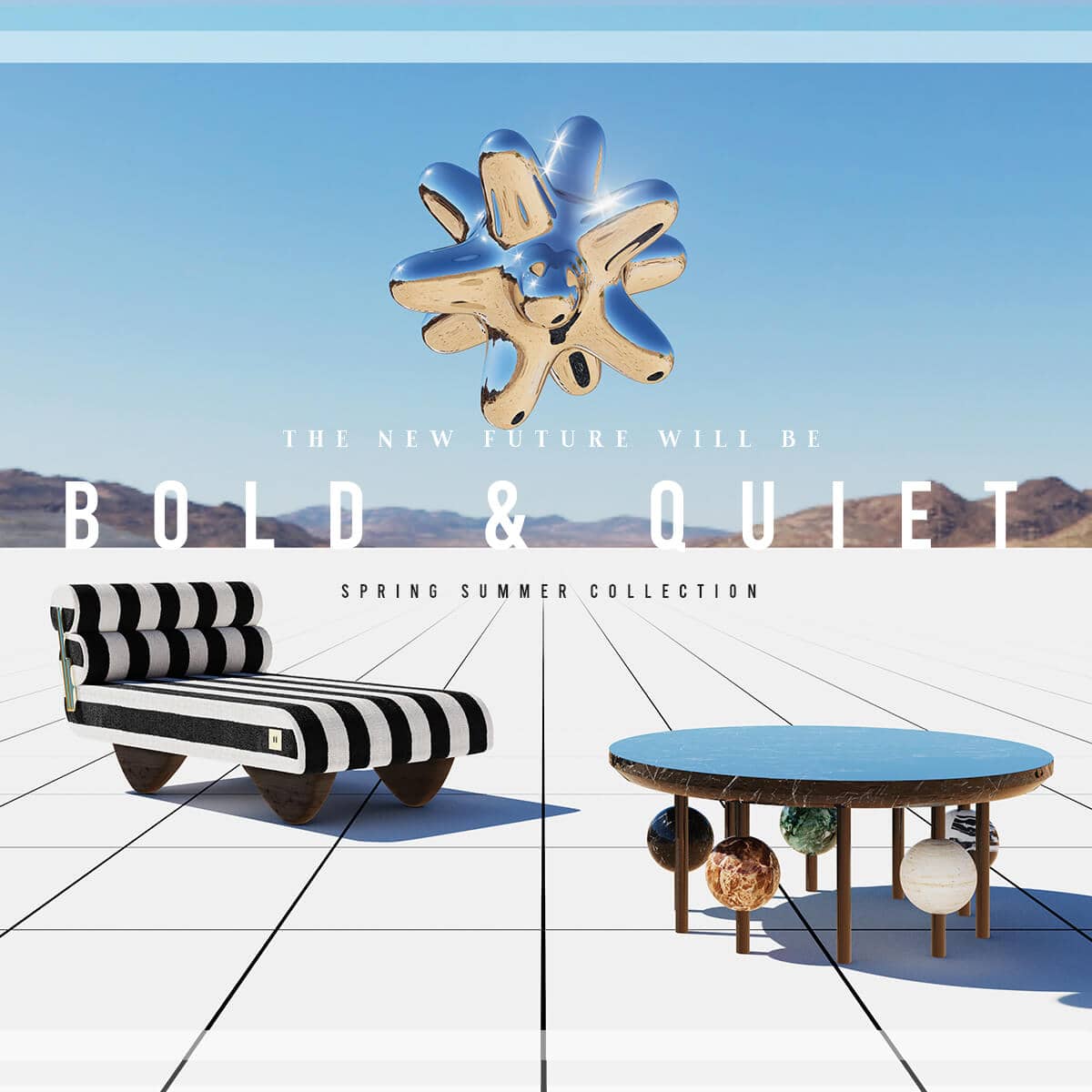 BOLD & QUIET – MODERN OUTDOOR FURNITURE COLLECTION
Thinking about endless imagination and endless creativity, we designed a modern outdoor furniture collection for another dimension. An unworldly dimension where indoor and outdoor merge, winter and summer collide, and there isn't the notion of time. Bold & Quiet is an outdoor furniture collection that slows down time, crystalizes the moments of relaxation, and etherealizes the sensation of dolce far niente.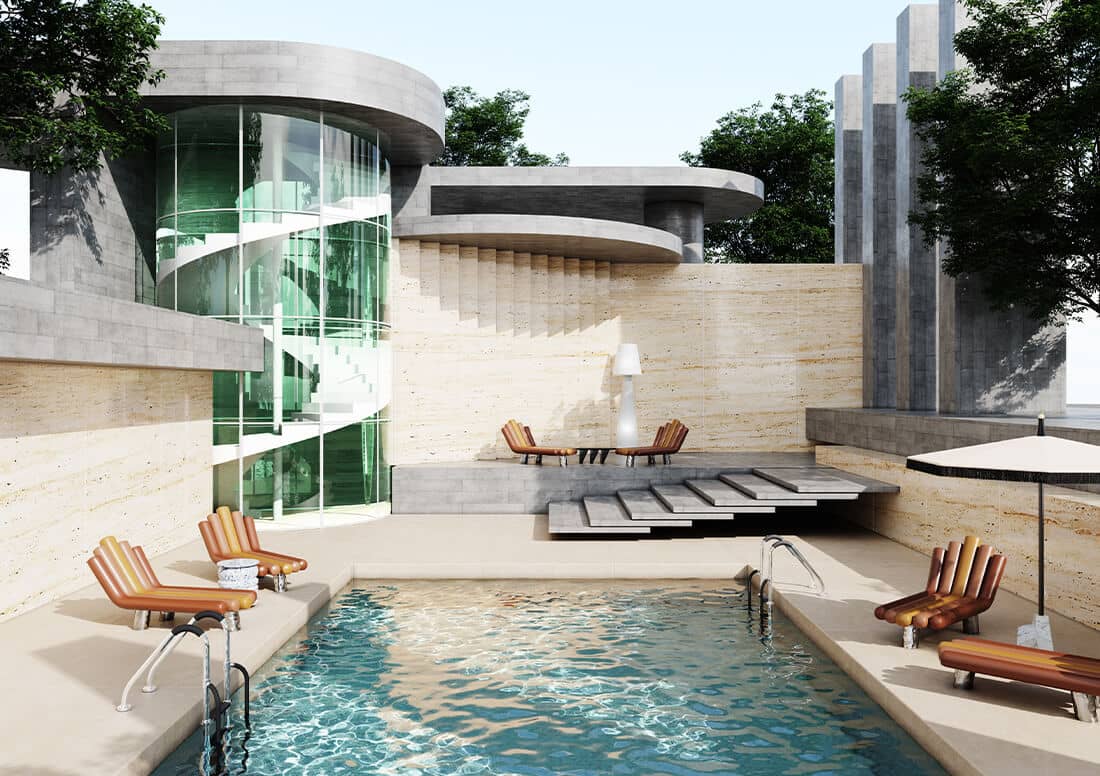 Laying on Bold & Quiet's sunbeds you will be full-powered by the energy of the sun. Alfresco dining with our outdoor dining room furniture will make food tastier. Conversations under the moon will be even more engaging with Hommés Studio's outdoor living room furniture. In our spring/summer lookbook, you'll discover the endless possibilities of each furniture piece from the Bold & Quiet collection.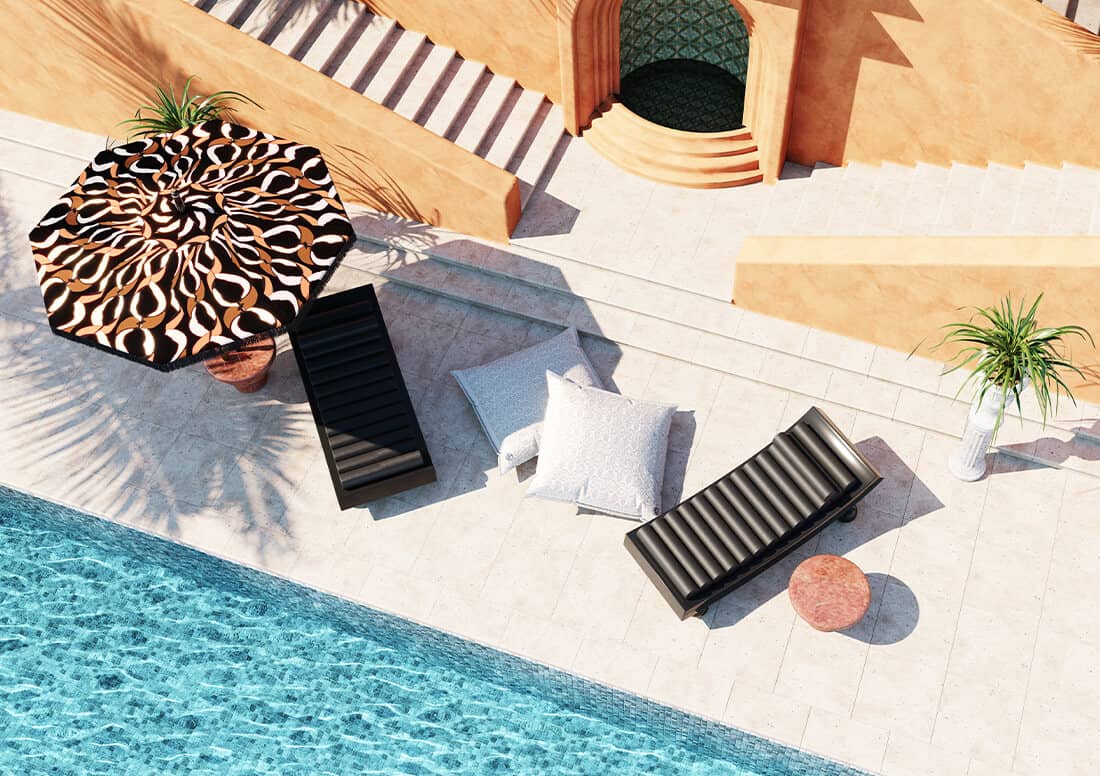 Bold & Quiet 2021 spring/summer furniture collection creates a balance between indoor and outdoor. The collection is both striking and timeless. While the bold design challenges quietness, it enhances the sophistication of a room. Bold & Quiet aims to unleash moments of inspiration and reflection, and to pursue happiness. The collection delivers products with modern design and finely selected materials, which you can verify in our lookbook available to download.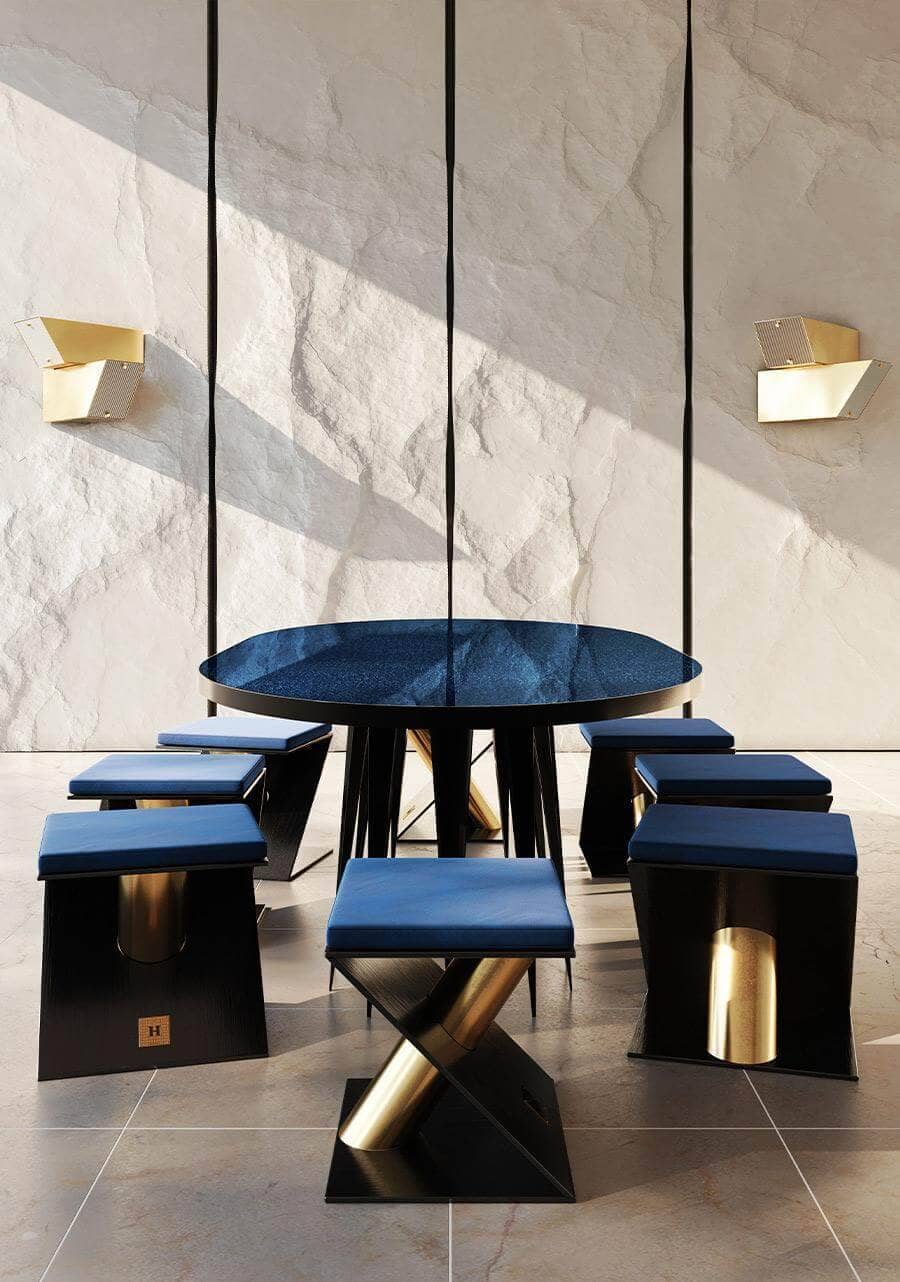 BOLD & QUIET LOOKBOOK
Bold & Quiet, Hommés Studio 2021 spring/summer capsule collection, offers modern outdoor furniture such as sunbeds, side tables, parasols and parasols bases, and fire pits. However, this is a versatile collection with multipurpose furniture. The sophisticated design and luxury materials invite you to give an indoor life to a wide range of products, namely daybeds, sofas and armchairs, dining tables and dining chairs, lamps, and console and coffee tables. Bold & Quiet is a complete collection for a meaningful home and a peaceful state of mind. Whether you're under the moon or the sun, outdoors or indoors. Our new ebook will inspire you to design an exquisite outdoor living area.
CHEZ MARCEL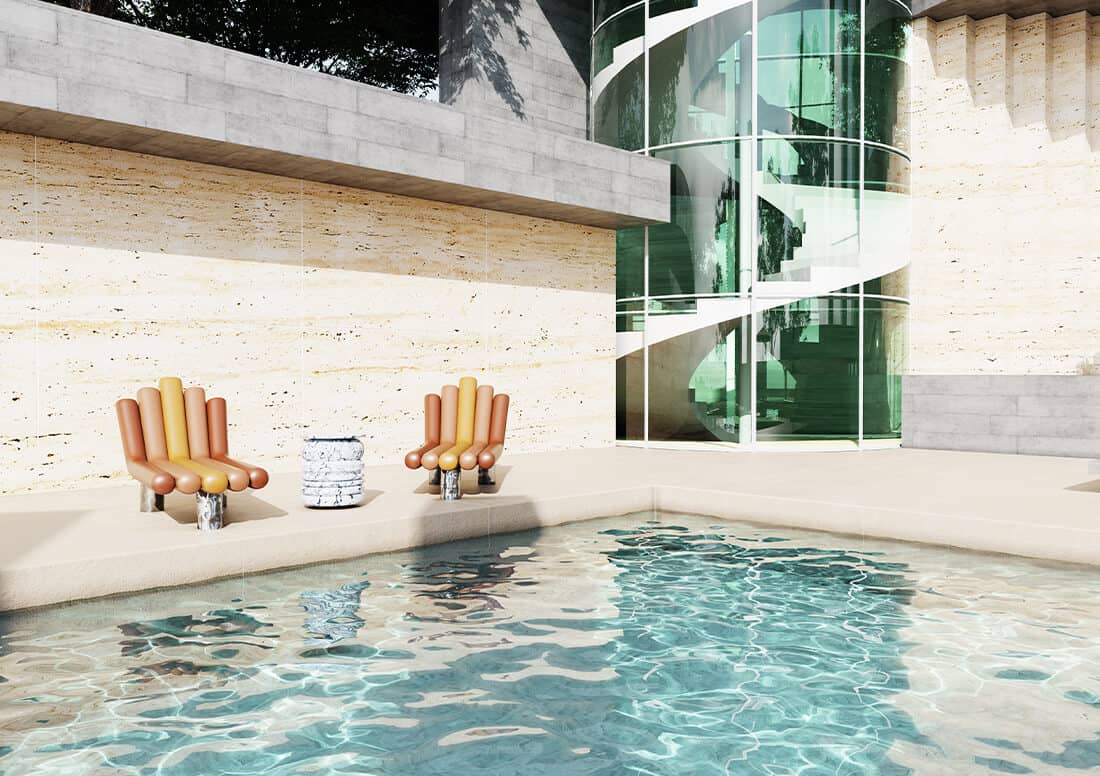 Summer Outdoor Living Chez Marcel is a summer of optimism and sophistication. Chez Marcel is where modern architecture and modern outdoor furniture meet. And we are in between futuristic shapes and luxury materials.
Our design guide for outdoor living suggests you work with a strong palette of lines, shapes, and colors in order to appeal to contemporary living. The aesthetic takes inspiration from the work of Marcel Duchamp.
AL FRESCO DINING ROOM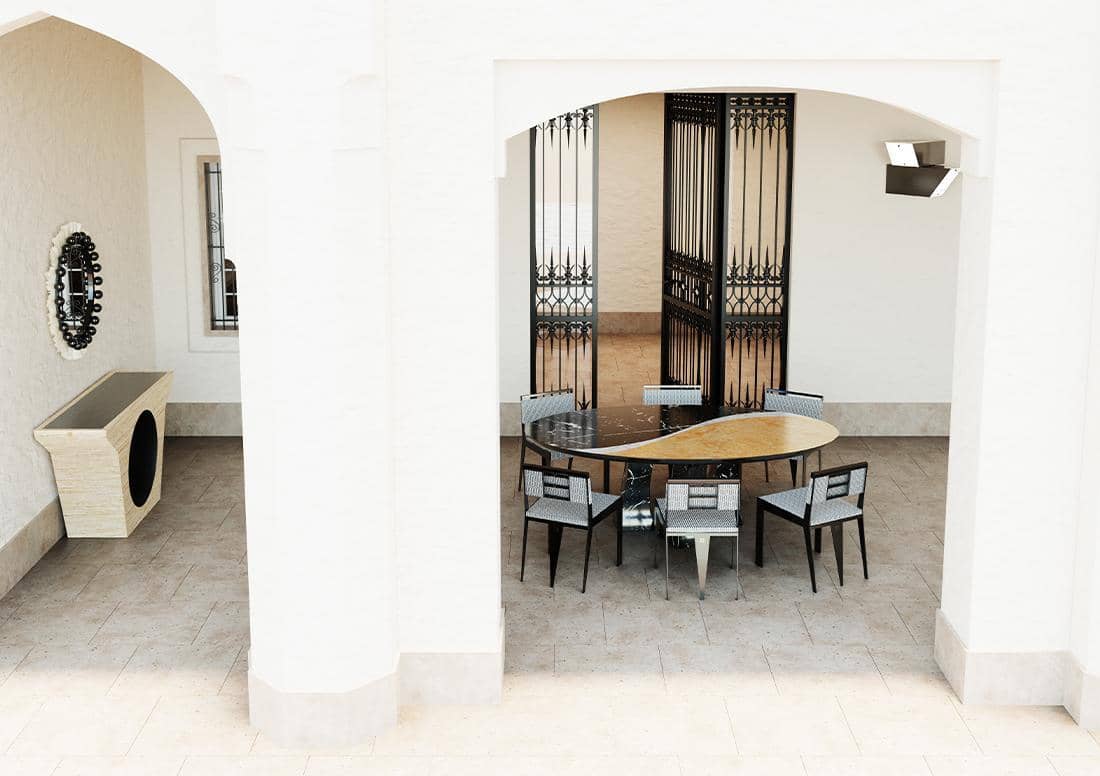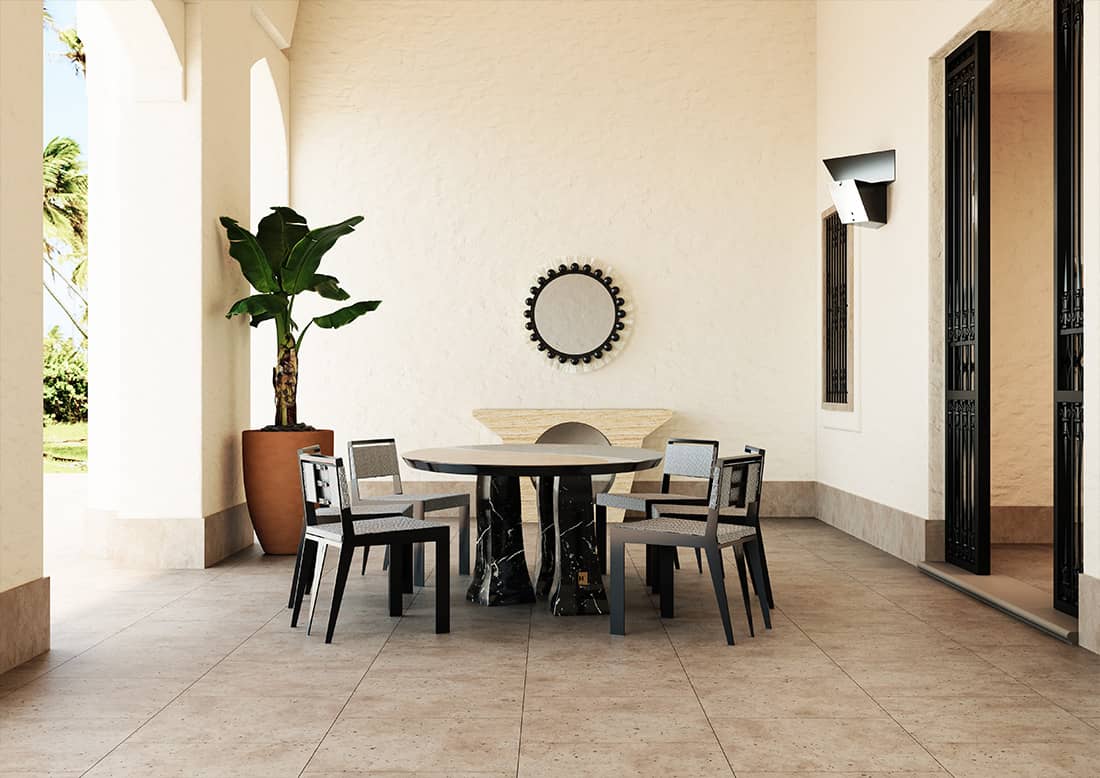 Al Fresco. The spring/summer collection's lookbook invites you to dine every night with Hommés Studio. Summer nights demand outdoor dining, several days a week. Our Bold & Quiet modern outdoor furniture collection proposes marble dining tables and outdoor dining chairs made from outdoor fabric. Nevertheless, the high-end furniture can be taken indoors to beautify a modern dining room.
PACIFIC RITUALS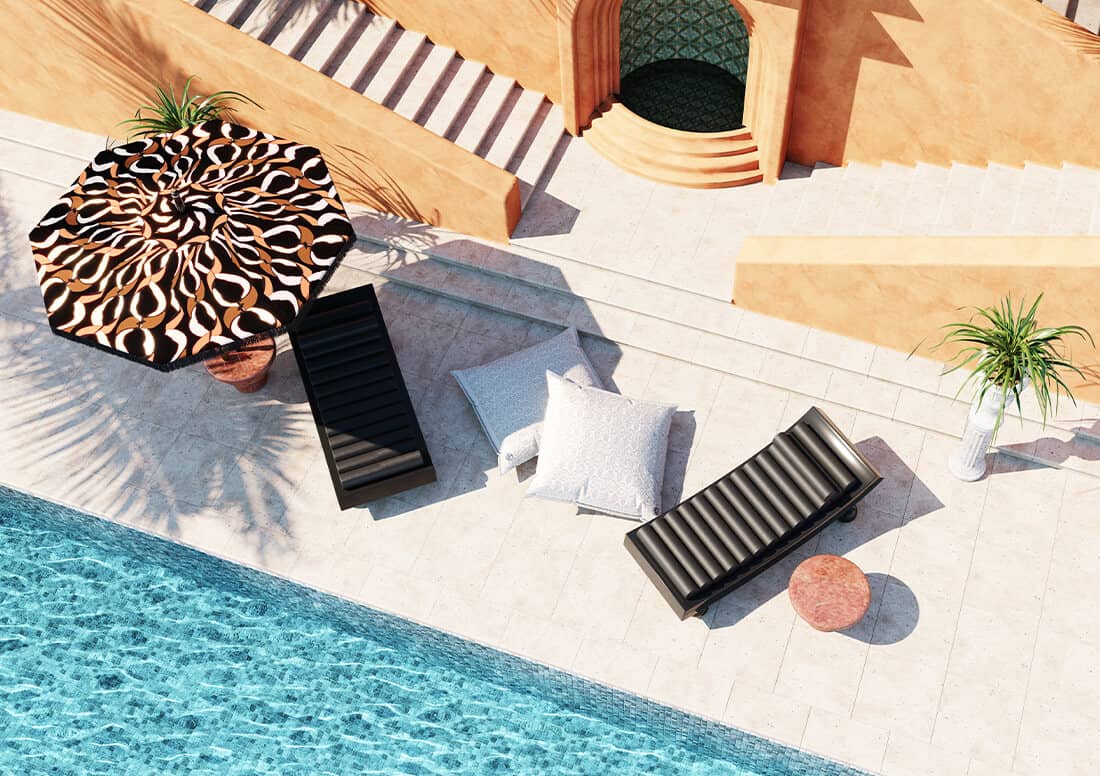 Relax. Swim. Repeat. Those are the Pacific Rituals of a Slow Living Summer. And this is the perfect scenario for a Slow Living Summer. Bold & Quiet ebook takes to dreamy destinations with the earthy tones from Moorish architecture, the tropical vibes from tall palm trees, and the calmness from crystal clear water.
NIGHTFALL TALES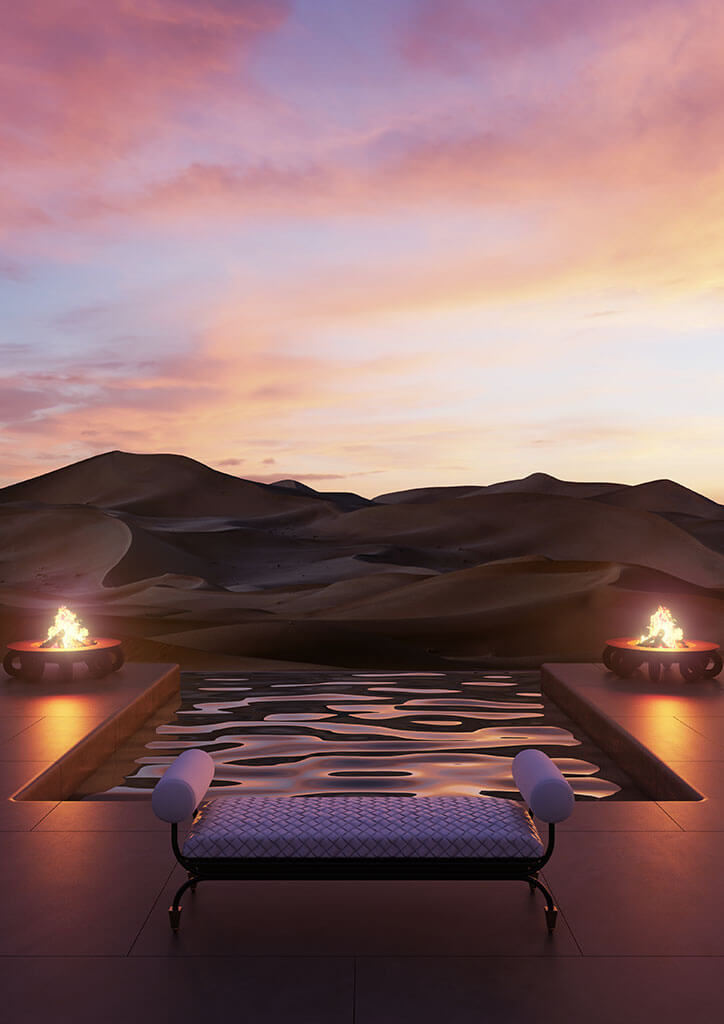 Luxury Outdoor Benches are the narrators of Nightfall Tales. Take the front-row seat so you can be part of a story about the end of joyful days and the beginning of magic nights. A transitional moment from vital energy to seductive power.
Our lookbook praises luxury outdoor benches and their functionality.

LAGOM SWING CHAIR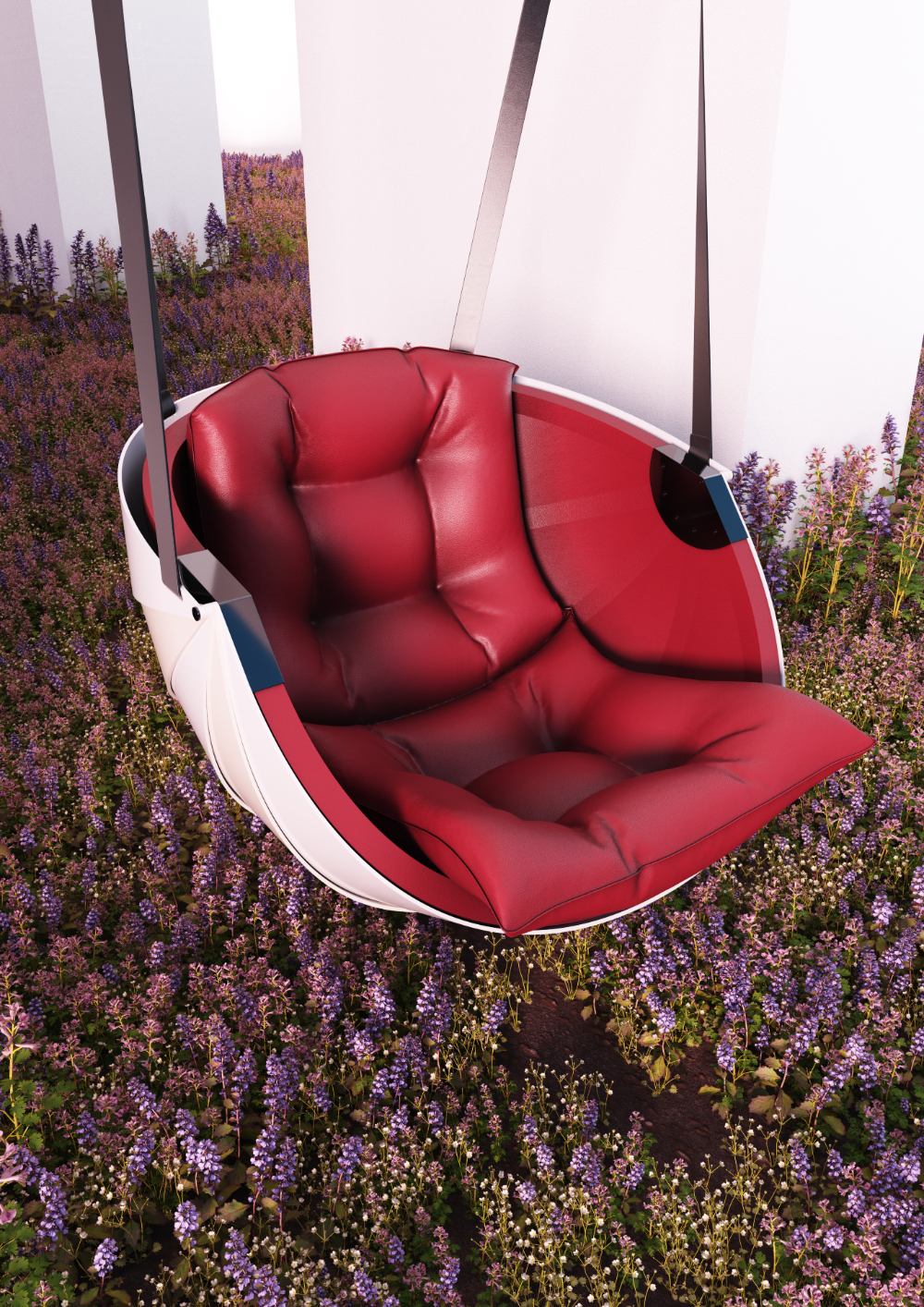 FEELS LIKE SUMMER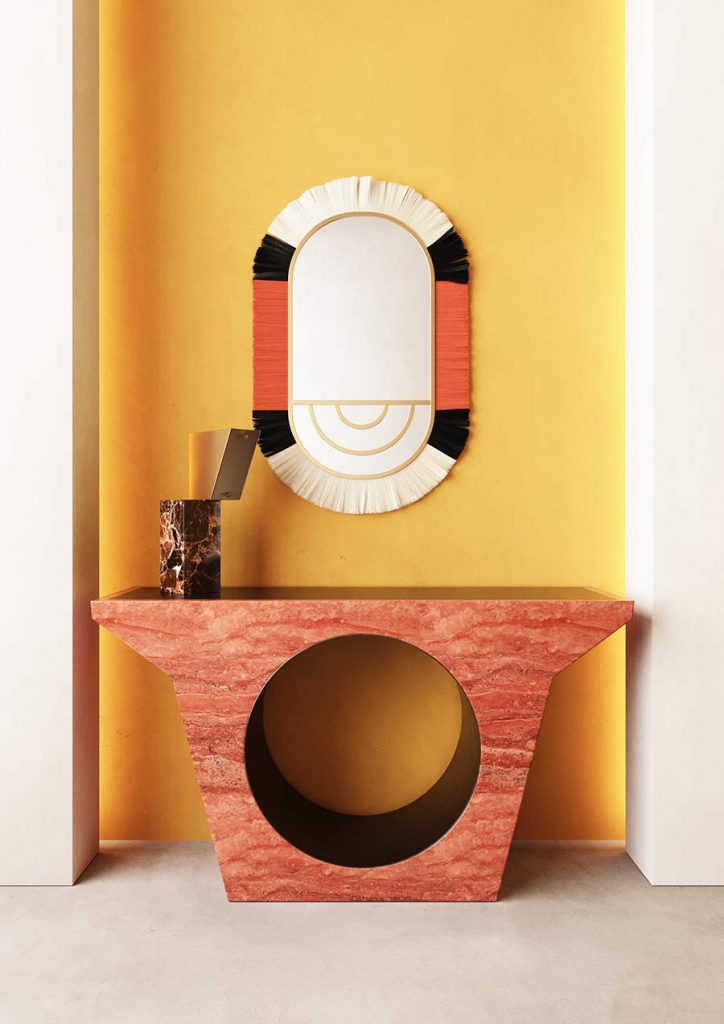 PARADISE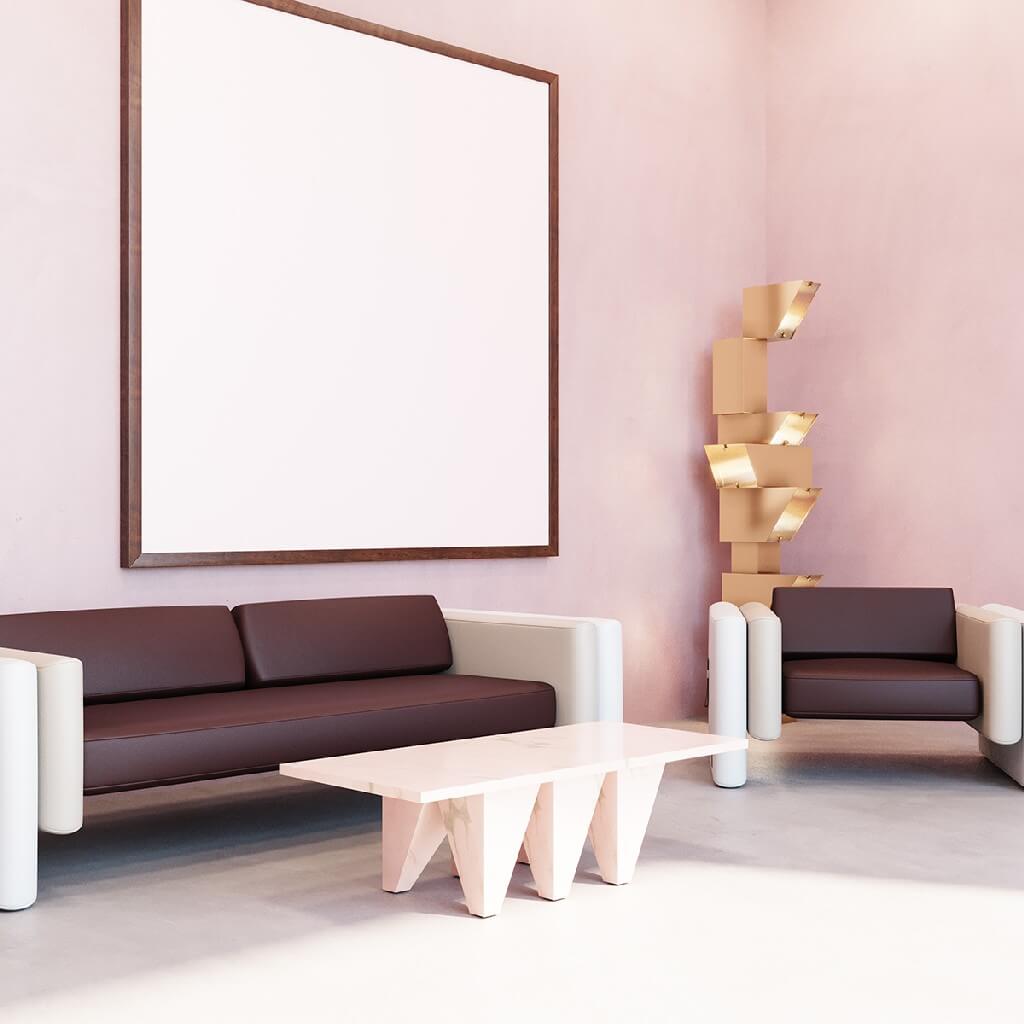 A higher place, a paradise… That is minimal outdoor living. Find the calmness, joy, and comfort you need. Take a rest from busy days and city noises.
Appreciate the soft hues, touch the luxury fabrics, close your eyes, and feel the summer breeze. Minimal outdoor living furniture is the ethereal door for a mindful summer.
BLUE RIVIERA
Blue Riviera is an unworldly place. And it can be on your outdoor patio.
All you need is modern outdoor lounge furniture with elegant and sophisticated design. Blue Riviera is a classy and visually pleasing place. It has a polished aesthetic, sleek shapes, and bright colors, much like a high-end resort. Luckily, our Bold & Quiet collection offers the ideal furniture pieces for a luxury backyard patio.
Marina Armchair

Armchair

$

3.712

Pollock Side Table

Side Table

$

9.120
COLOR WILDERNESS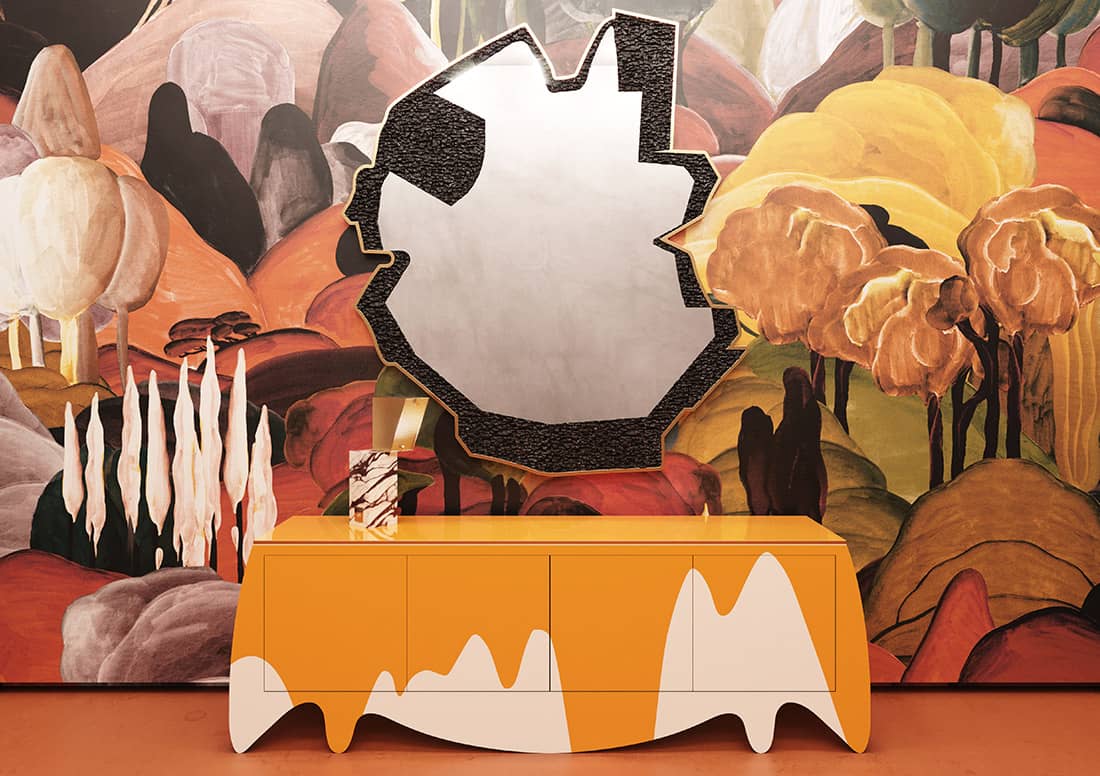 MINIMAL LUXE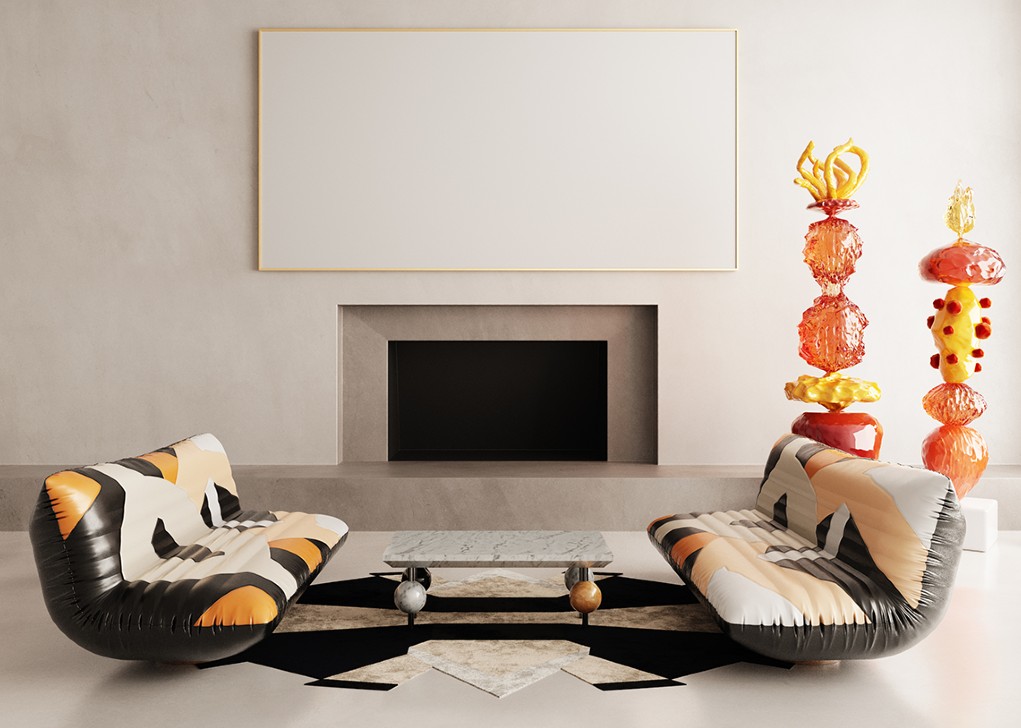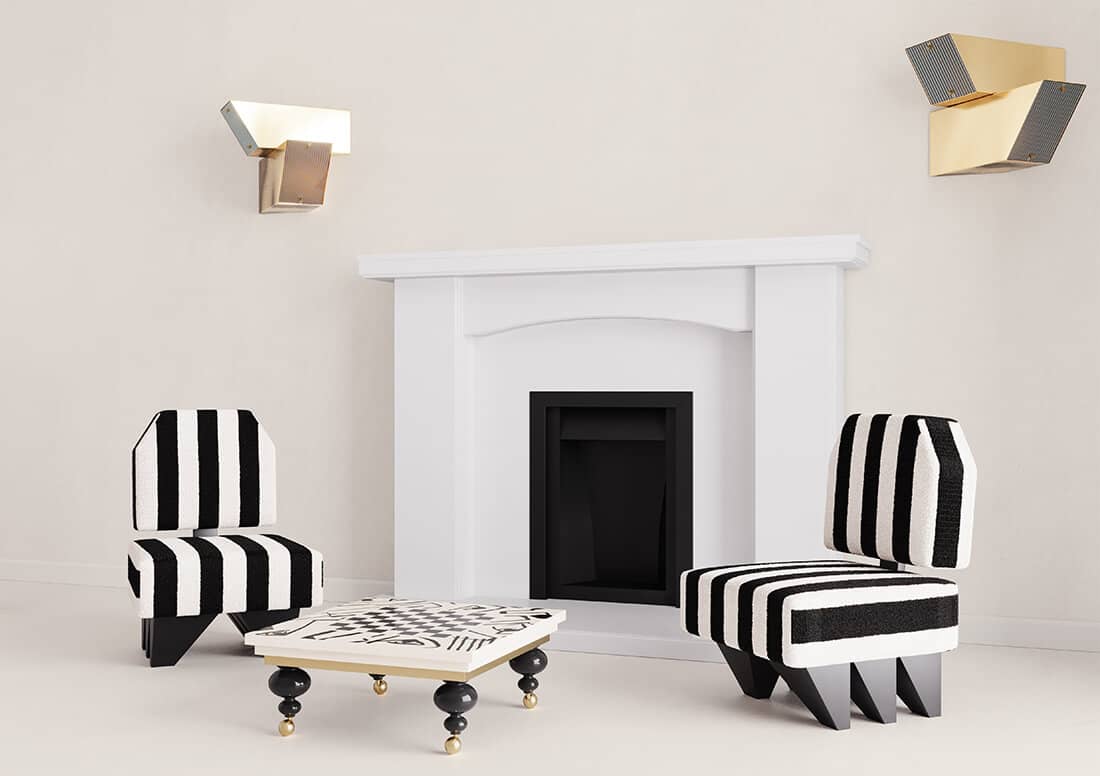 Minimal Luxe is a living area that answers all your needs. It can be a dining room, a home office, or an outdoor patio. Deliver a versatile living area with luxury within the details. Create an interior that suits a business meeting, a Sunday lunch, or a disco party. Get inspiration from the products, moodboards, and ambients that you'll find in our spring/summer design guide.
Chess Center Table

Center Table

$

4.136

Bonnie Armchair

Armchair

$

4.772

Foil Sofa

Sofa

$

8.272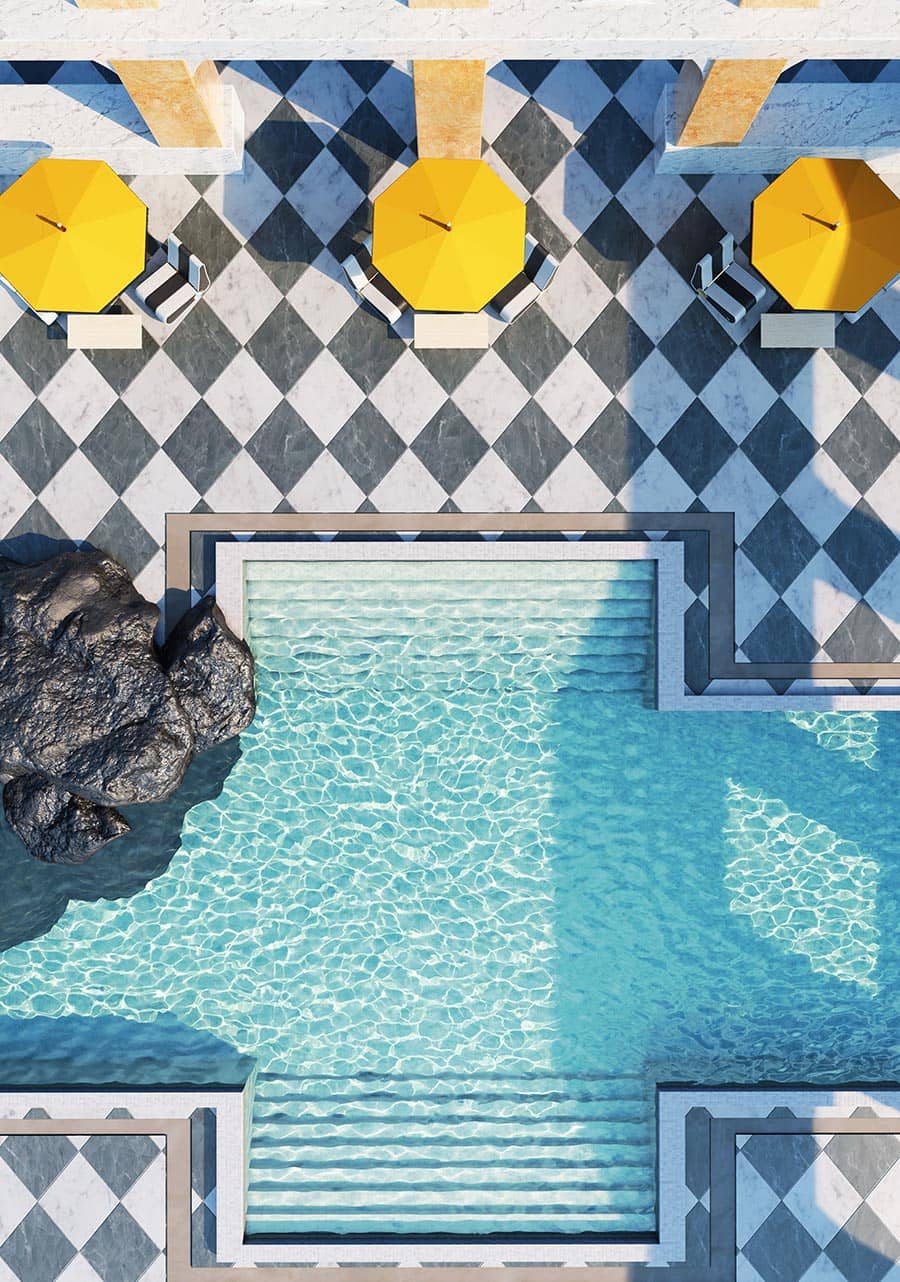 Let's make your home your happy place and your outdoor patio your favorite summer destination. Discover Bold & Quiet, Hommés Studio 2021 spring/summer modern outdoor furniture collection entirely. Download the design guide for outdoor living ebook and discover everything!