These are the six 2022 bedroom trends that you should take into account when it's time to design a modern bedroom.

1. QUALITY OVER QUANTITY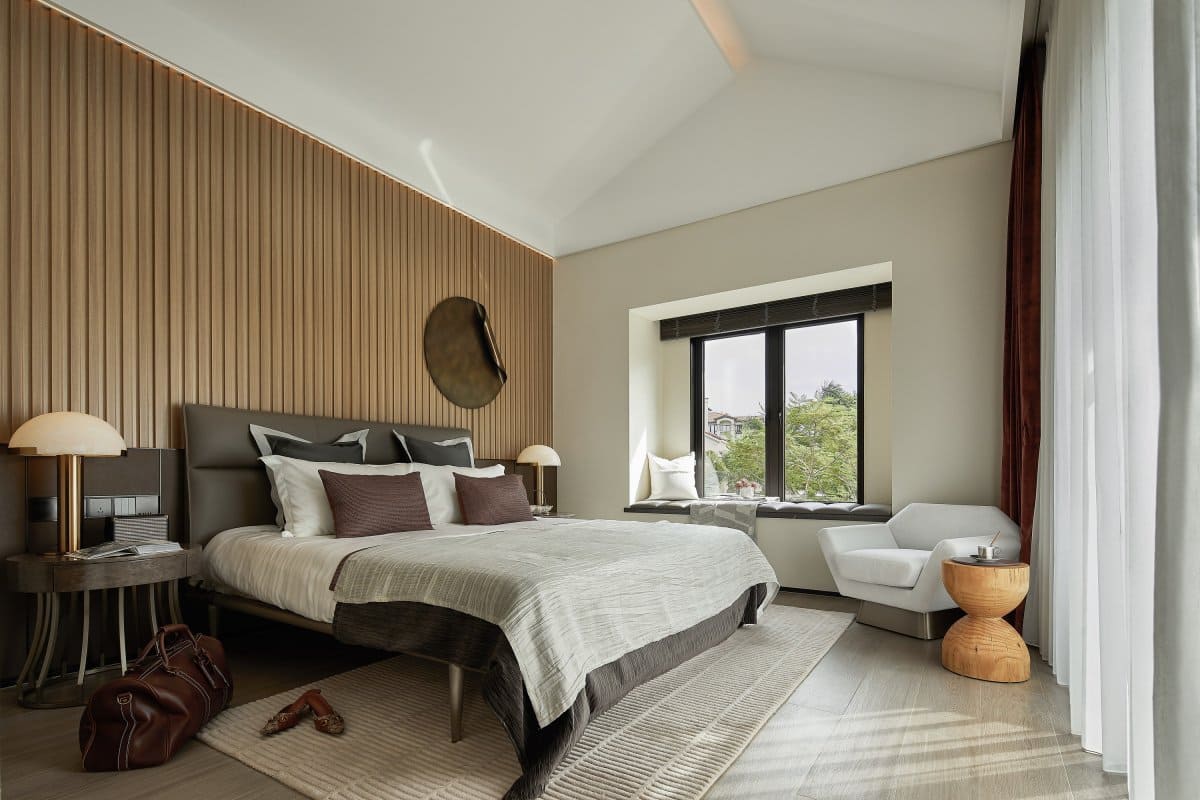 2022 Bedroom trends dictate that quality overhauls quantity. This doesn't necessarily mean that minimalism will be the interior design style of choice for interior designers. Instead, this master bedroom design trend appeals to airiness, which can be achieved with hide-away storage, such as built-in wardrobes and ottoman beds, curated decorative pieces, light colors, and natural materials. The trending modern organic is the best interior design style for the 2022 bedroom design.
2. EARTHY TONES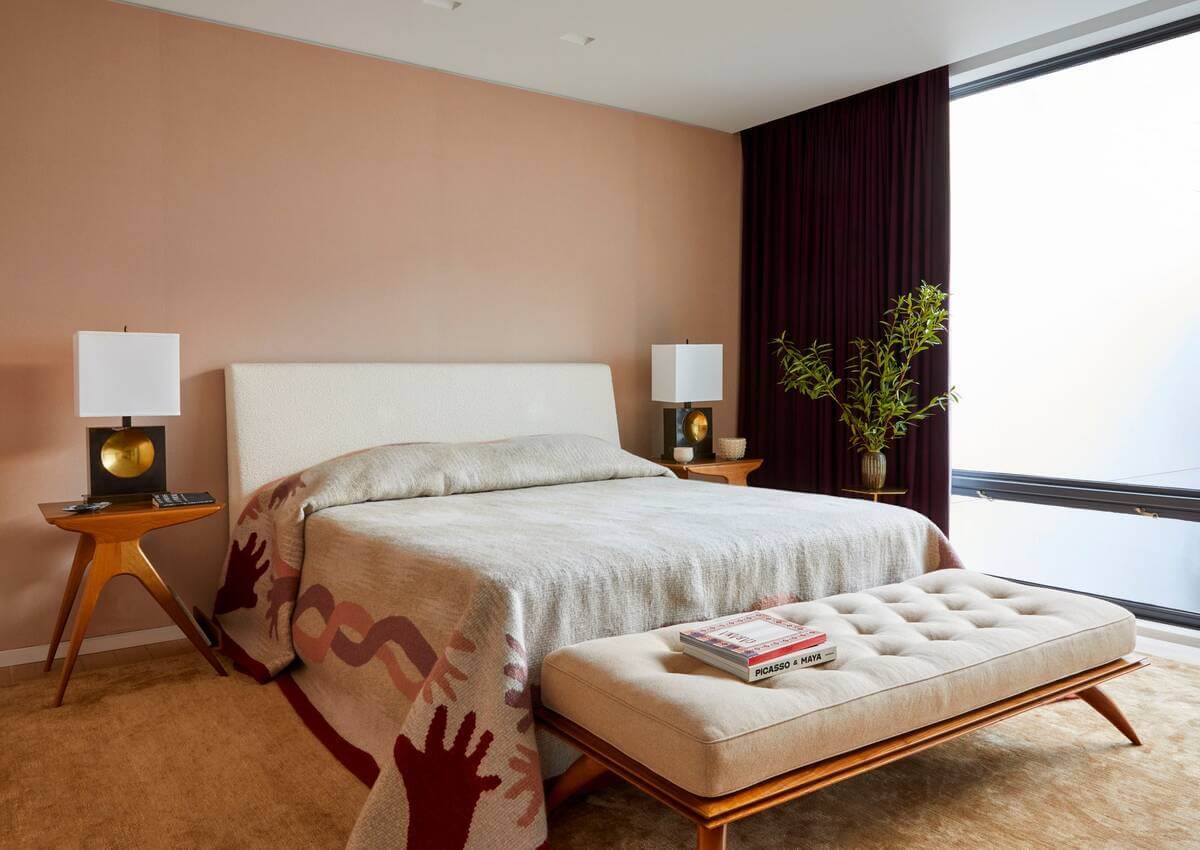 Earthy tones are here to stay. Green, blue, and terracotta in combination with soothing neutrals, like cream, beige, and taupe, set the perfect mood for a good night of sleep. Earthy tones bedrooms are warm and calming yet luxurious. 
DISCOVER BEDROOM DESIGN IDEAS – BEST PAINT COLOR FOR A BEDROOM HERE
3. SEATING AREA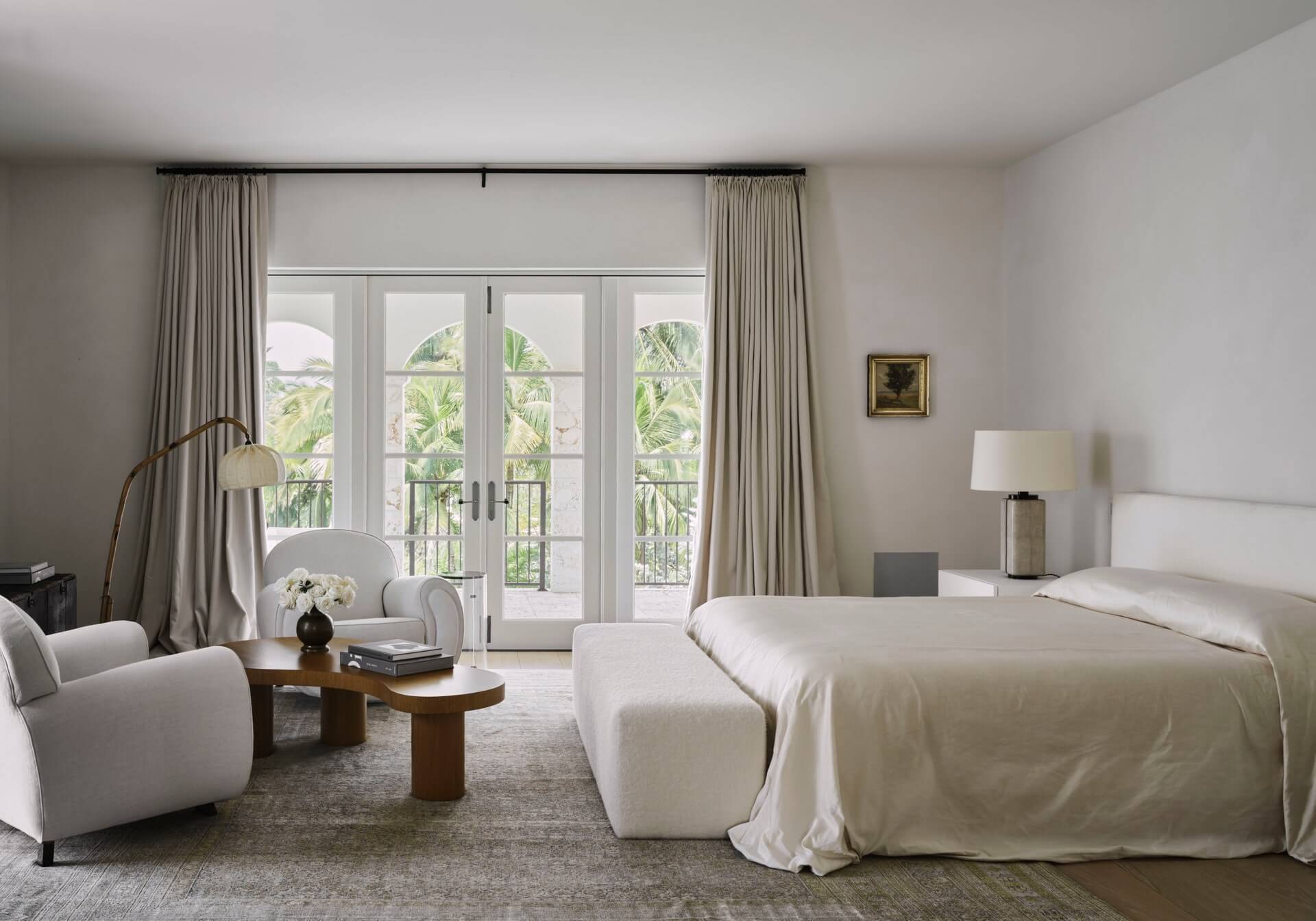 A seating area in the bedroom is one of the 2022 bedroom trends that you should incorporate into a master bedroom design project.
While a bed is just a bed, a master bedroom ain't just a sleeping chamber. It must be a multifunctional space where the utmost purpose is to relax and recharge. It can be a reading corner, a meditating nook, or a small living room.
4. HIDE-AWAY STORAGE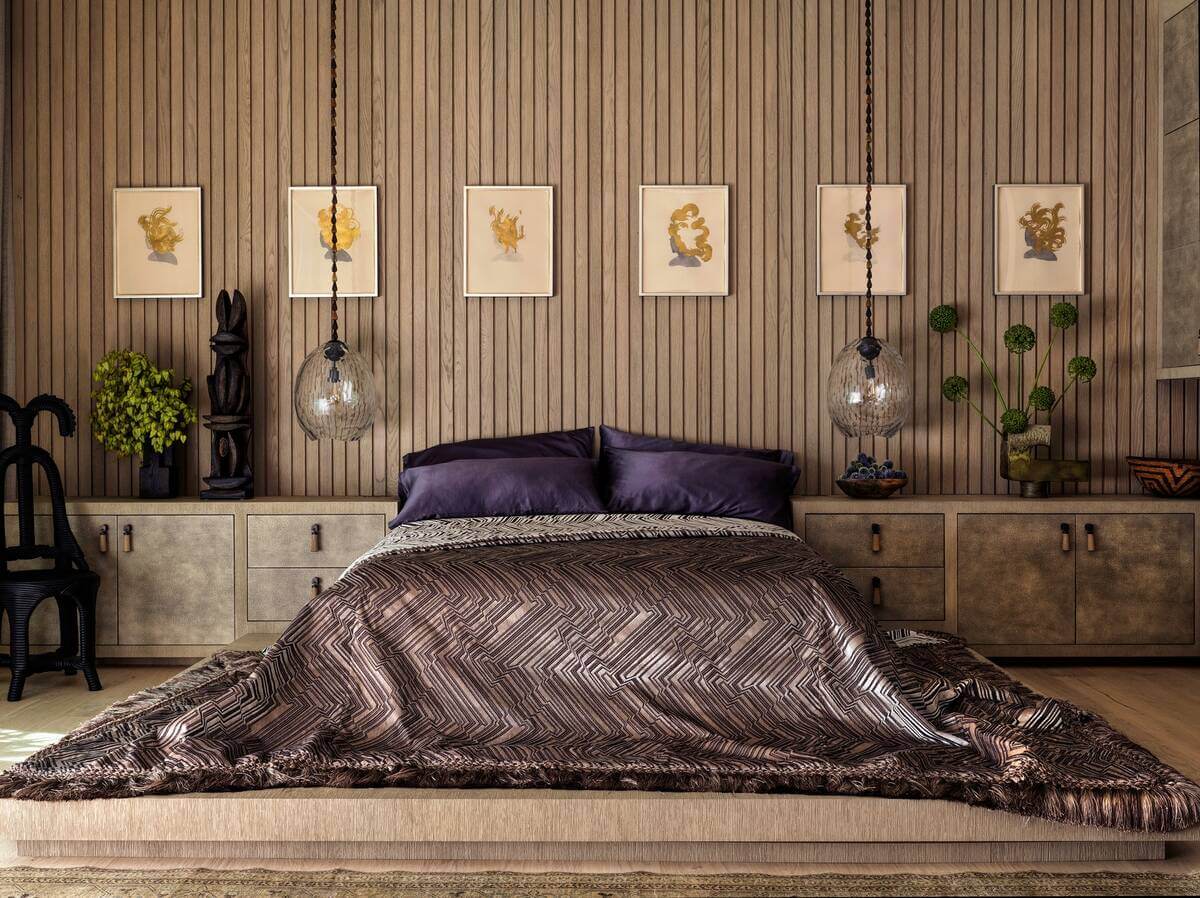 Built-in wardrobes, ottoman beds, or tailor-made cabinetry are some of the 2022 bedroom trends that create a more harmonious bedroom layout. Be creative and focus the bedroom design on its essentials – a stunning bed, soft sheets, and a cozy throw.
5. ORGANIC AND SUSTAINABLE MATERIALS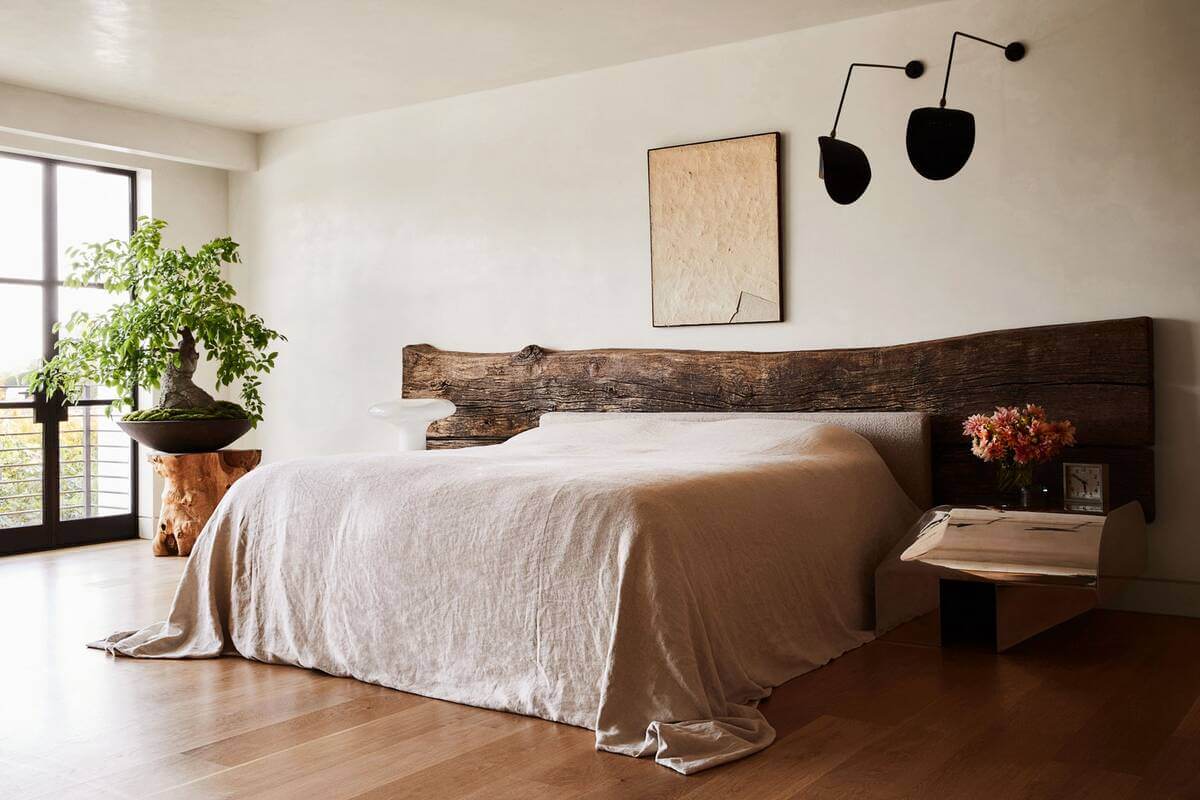 Interior design has been emphasizing natural colors and natural materials. The 2022 bedroom trends suggest using as many organic materials as possible. Wood furnishings, linen curtains, natural silk or organic cotton bedsheets, or lyocell rugs prove that it is possible to arrange a modern luxury bedroom being committed to making an environmental change.
6. UPHOLSTERED HEADBOARDS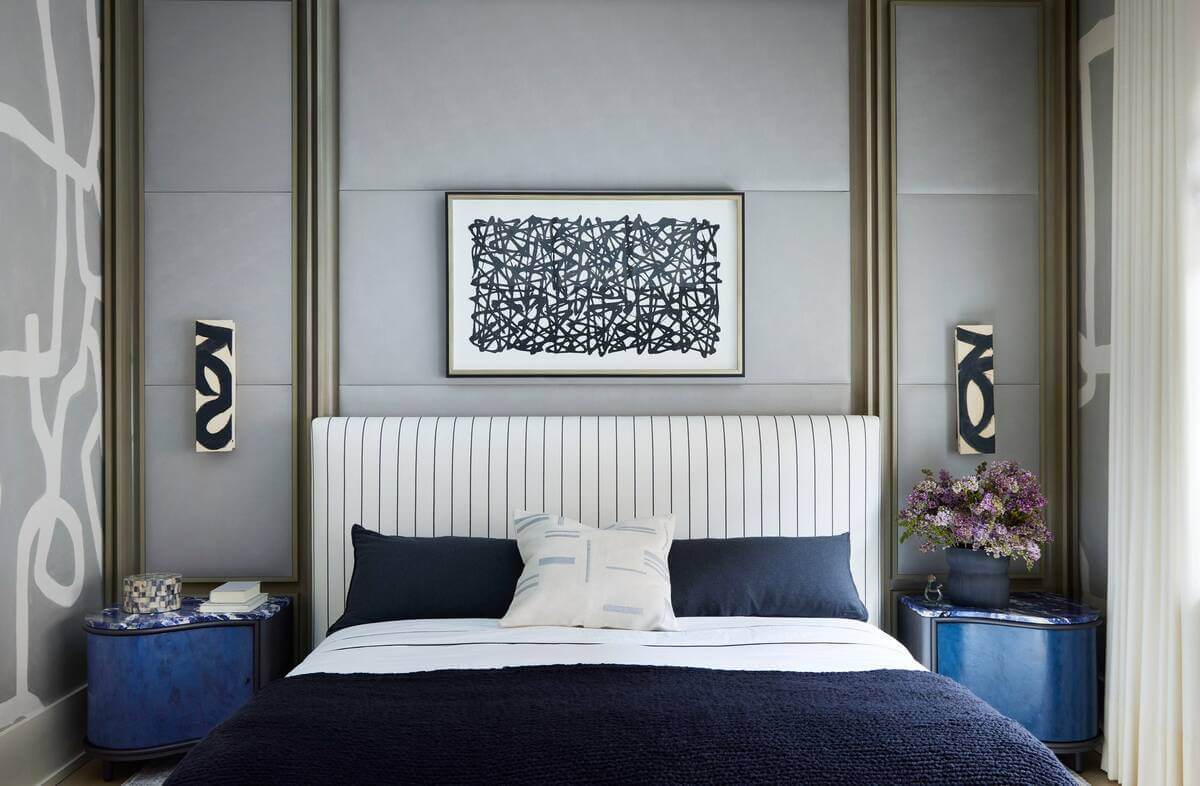 Being the bed is the most common focal point of a bedroom design. Since headboards are attached to the bedroom's star, they should always make a statement.
The design options for upholstered beds are vast. With maximalism going high in the design world, bedrooms are getting on board with vibrant and unique upholstered headboards. The 2022 bedroom trends dare you to mix and match upholstered headboards.
DO YOU LOVE INTERIOR DESIGN?
Since you have come this far, we kindly invite you to download the Hommés Studio Catalog and discover furniture, lighting, and home accessories – designed by and for interior design lovers.  
Pay a visit to ACH Collection website as well and discover high-end homeware and pet accessories that no design lover has ever imagined even in their wildest dreams.