HOMMÉS Studio Collection introduces an Haute Couture concept in the Interior Design industry, presenting bold and unique furniture pieces and spaces. The Studio was born from a skilled combination of creative identities, with unique perspectives of design, art, fashion, and cultures.
HOMMÉS Studio Collection is a tribute to craftsmanship, from its natural look and textures to exquisite and colored styles, respecting the art of creating emotional pieces with handmade techniques.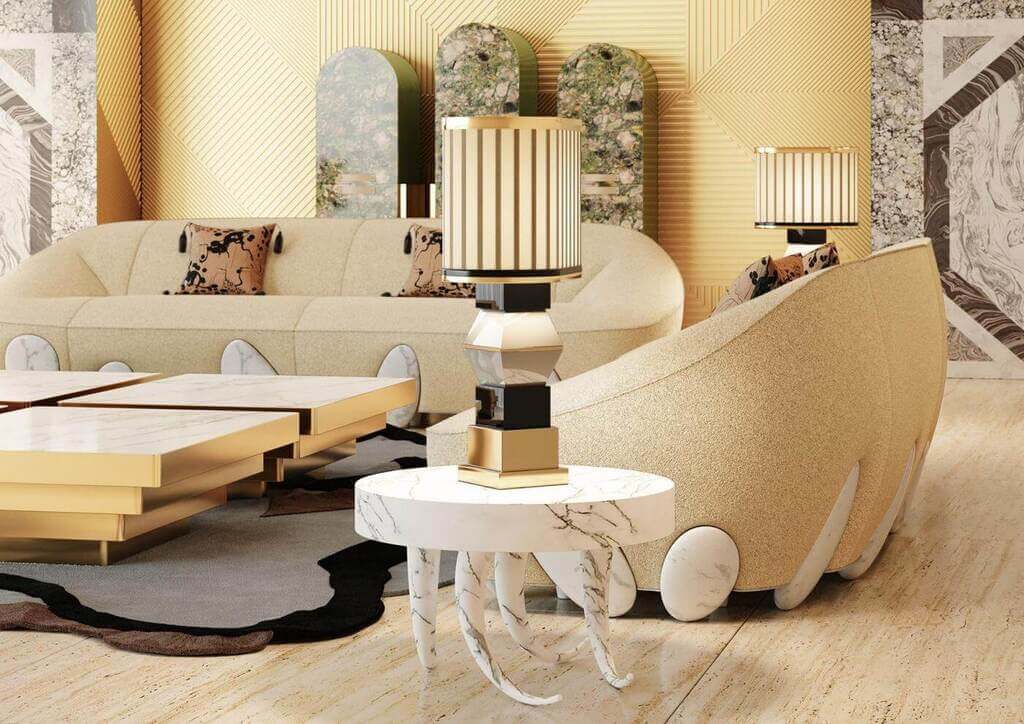 Lunarys Center Table is an exceptional piece. An essential item for any contemporary living room project that seems to come directly from space.
This center table is customizable, which means that you can have the piece you have always dreamed of and to your taste.

The materials used in this piece are travertine stone with natural pores. Nevertheless, the use of travertine stone is remarkable and must be highlighted. Travertine stone furniture and fixtures are incredible yet have a soft tactile texture.
In the living room, Lunarys round travertine coffee table enriches the overall visual texture. In addition, the center table adds depth and dynamism to a living room dominated by sleek lines and rectangular shapes.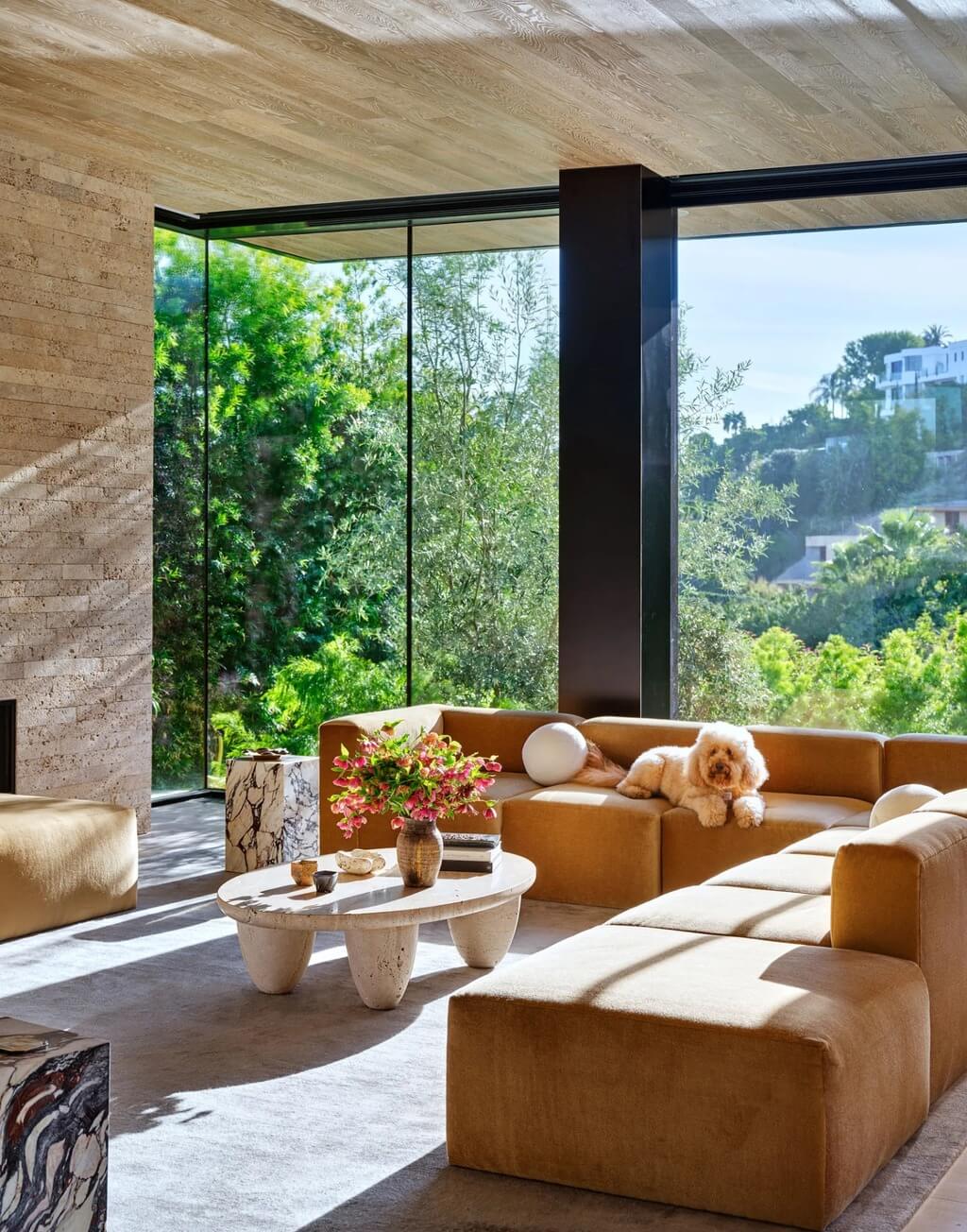 Lunarys Stool is an elegant stool, ideal for any modern interior design project. A modern stool design made to improve its owner's home experience. It is the result of a supreme and seductive design.

The use of fur gives the stool an elegant and luxurious vibe that never goes out of fashion, s does the glossy black.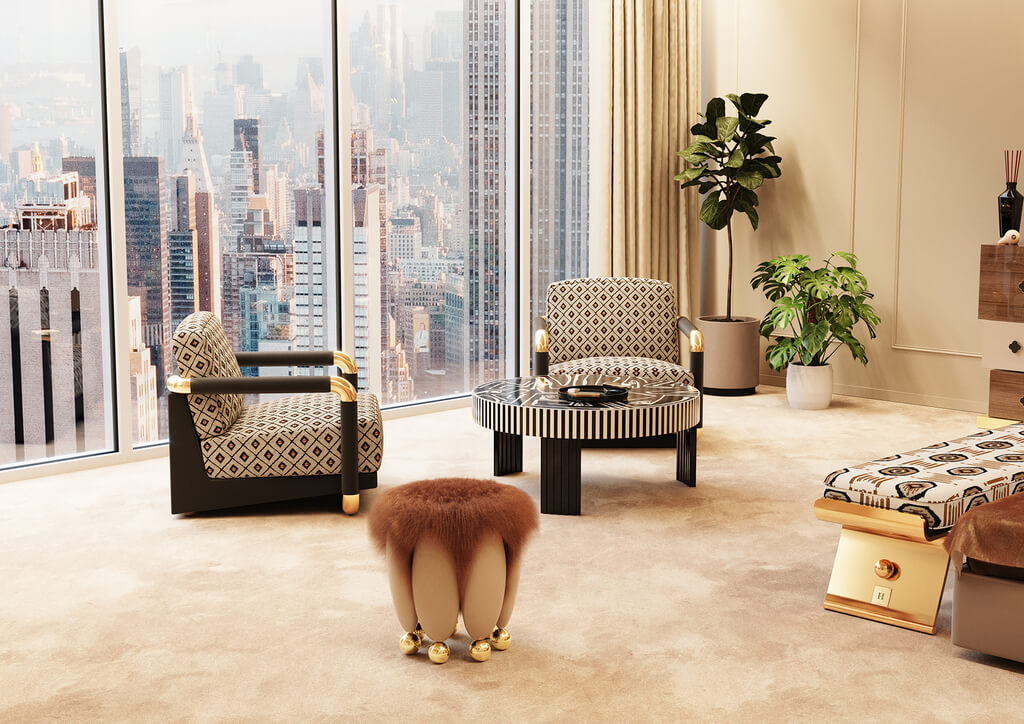 Lunarys Sofa is a contemporary style sofa that features a fashionable aesthetic look. It is an outstanding sofa that astonishes everyone with its powerful presence.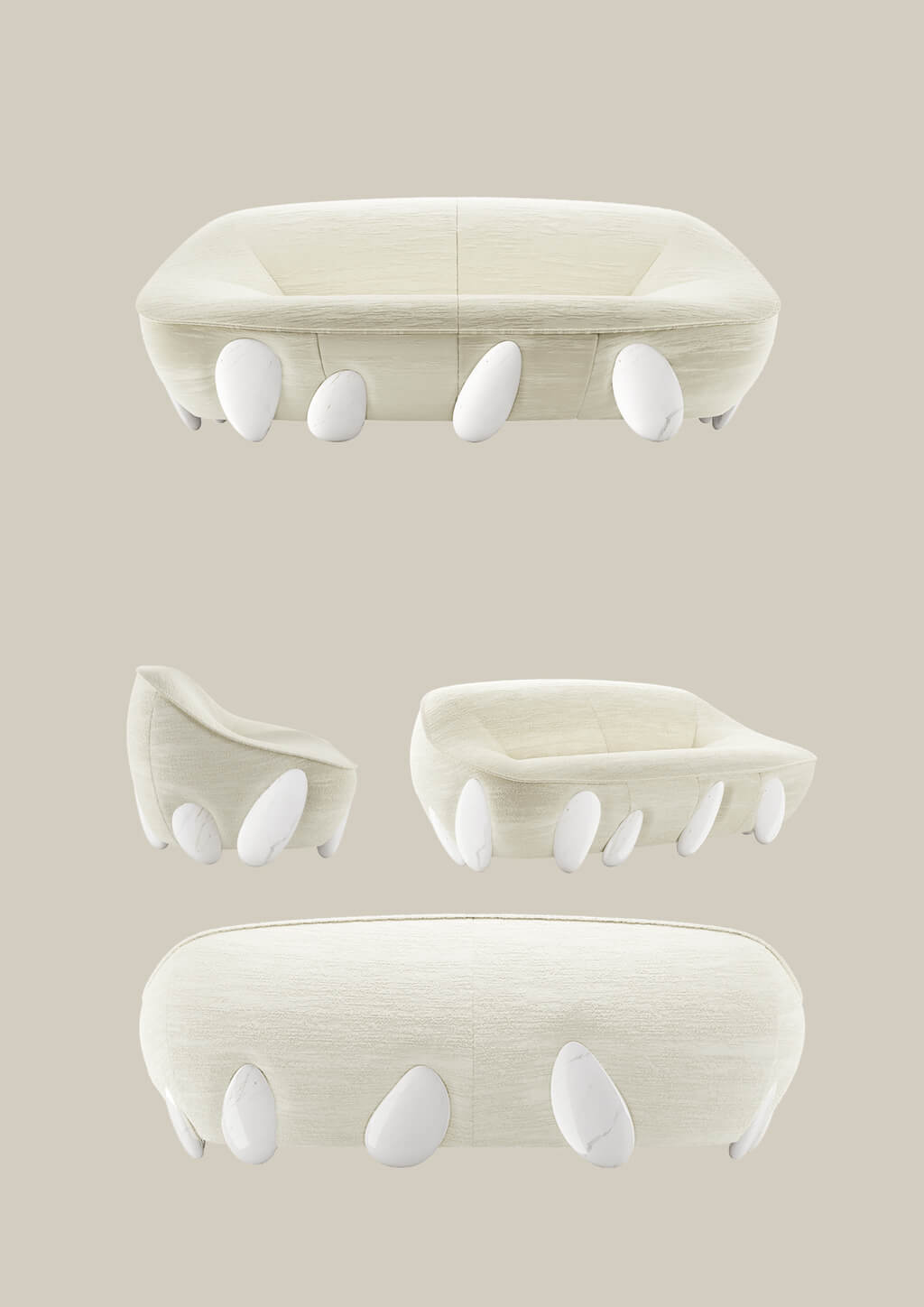 This sofa is customizable, which means that you can have the piece you have always dreamed of and to your taste.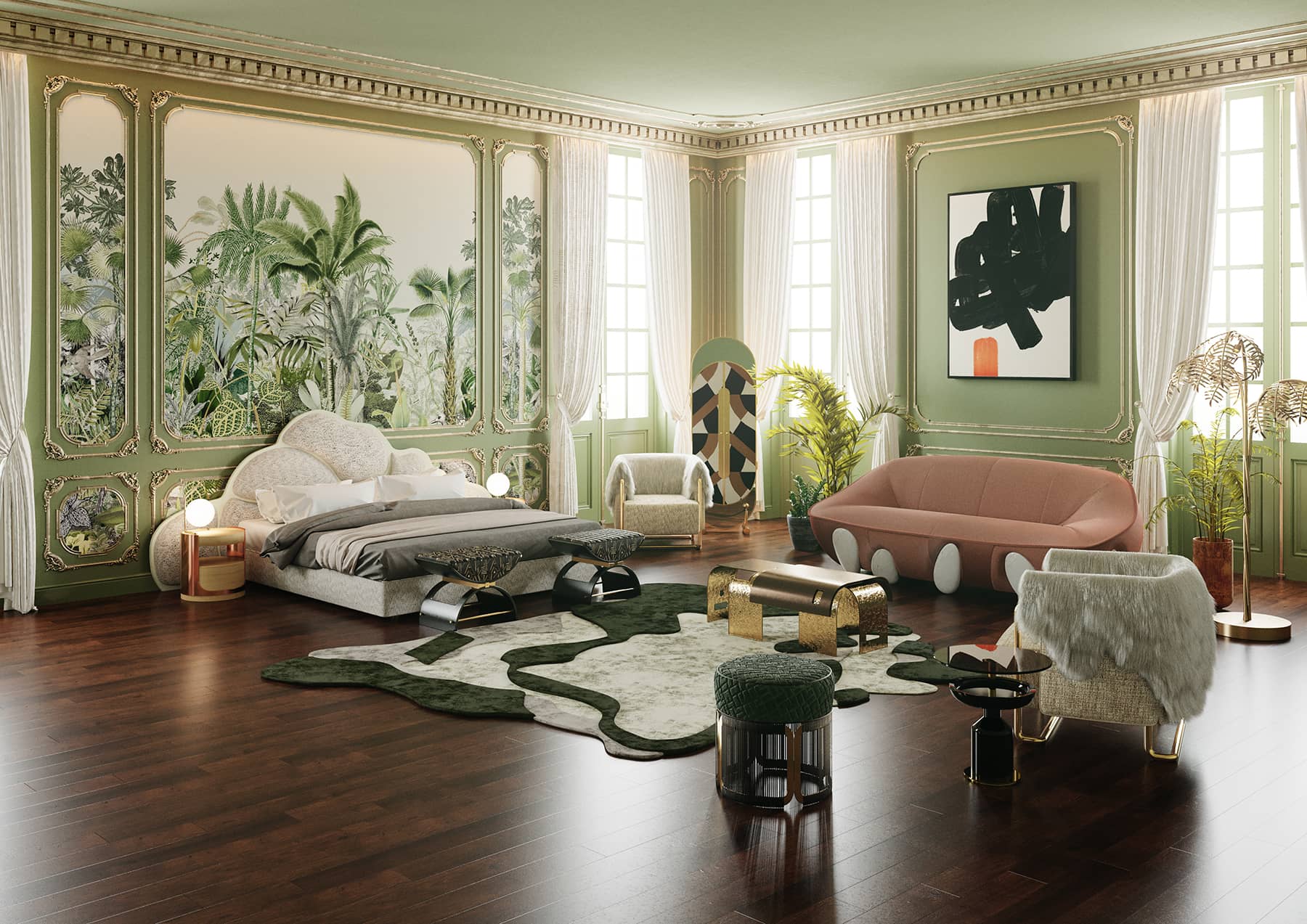 A stunning piece that disrupts commonly seen shapes, transitioning its admirers to another dimension. Neutral colors, gold accents, the richness of the materials (upholstered in Bouclé), and marble details on the furniture evoke a new luxury effect.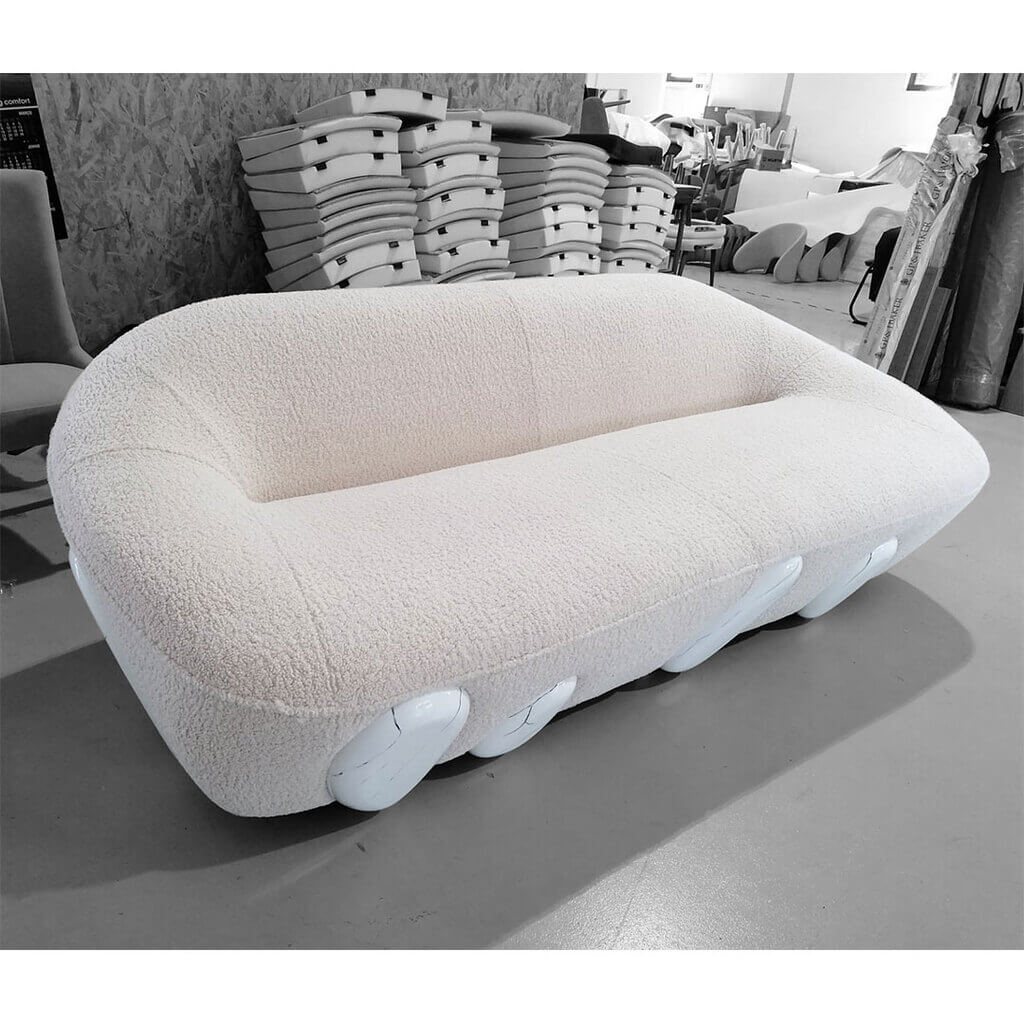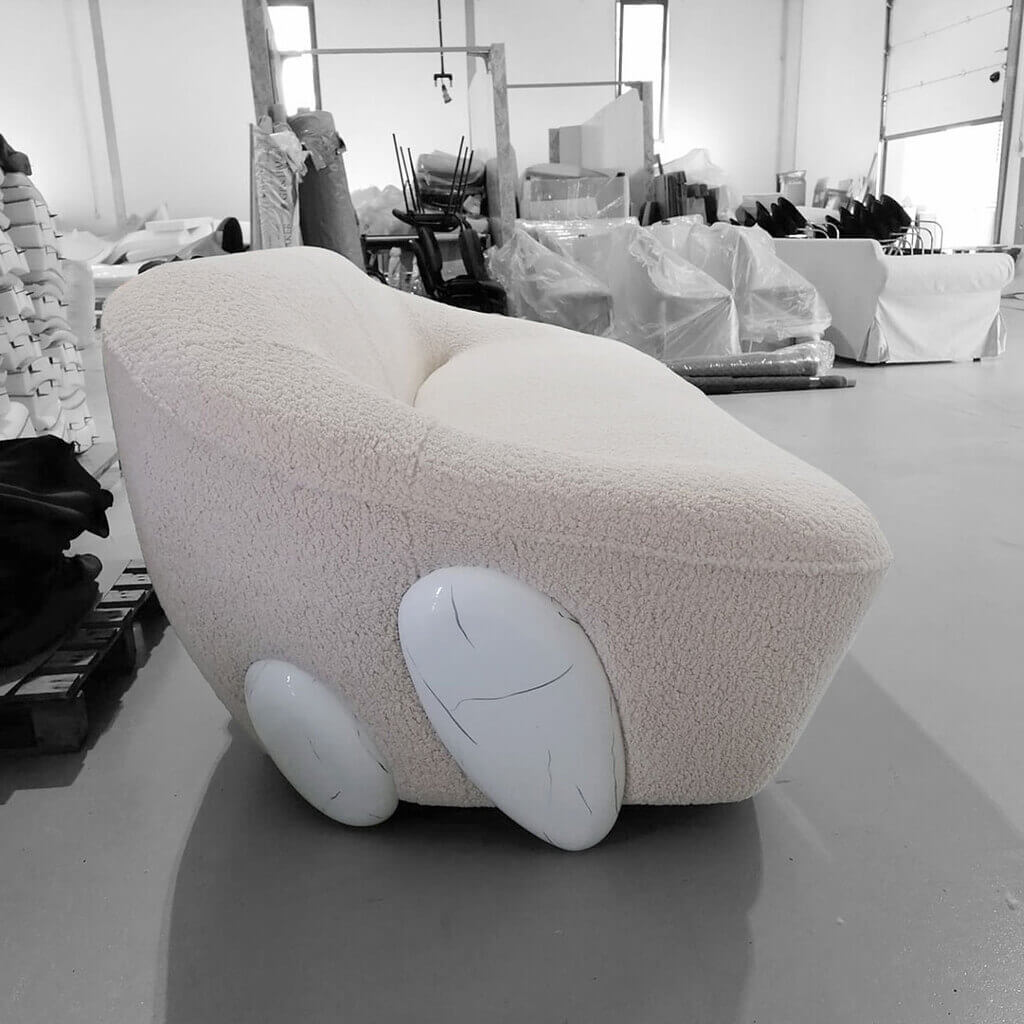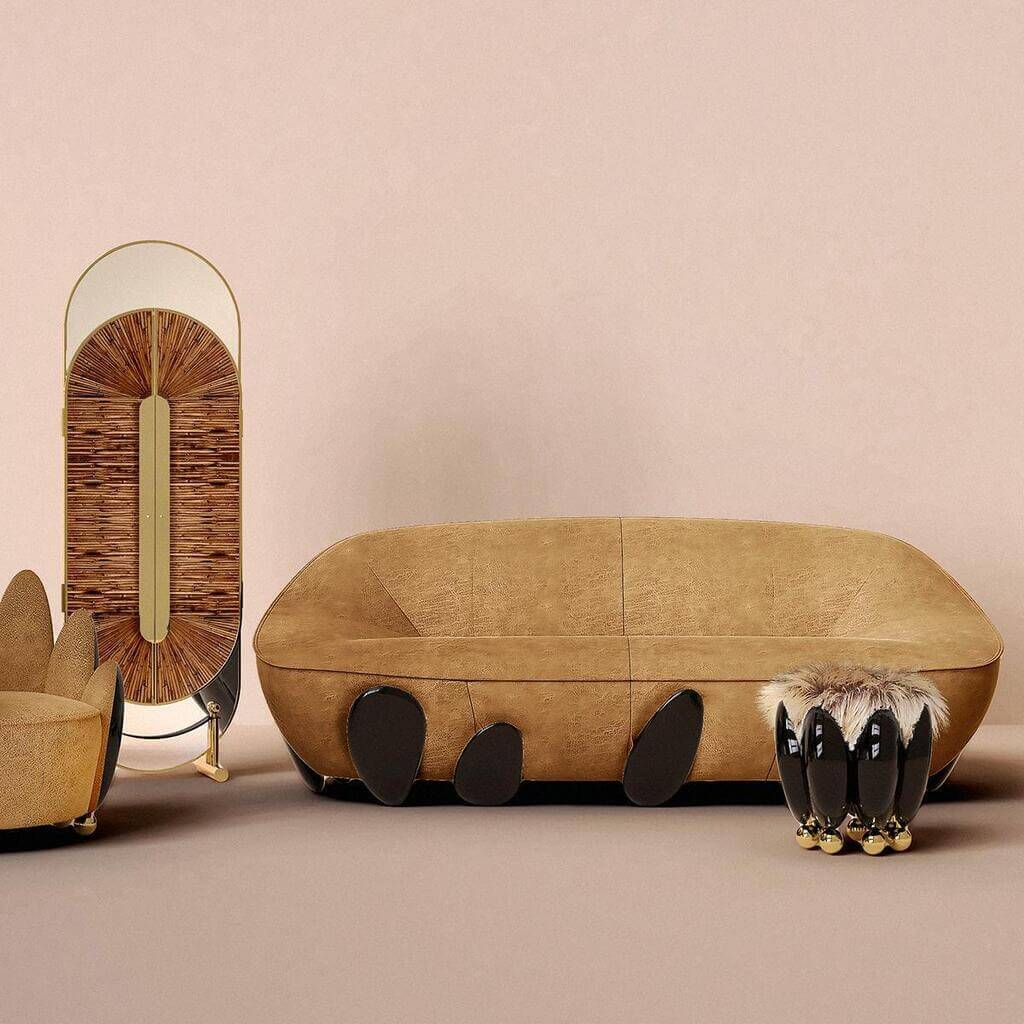 If you still want to collect inspiration for your interior design project, discover the Lifestyle Interiors and Shop The Look board by Hommés Studio on Pinterest. You can also read our article Body & Mind: An Outdoor Furniture Collection For Holistic Living here.