Time to discover incredible holiday decor ideas for the dining room to celebrate this season in a glamorous and stunning mood.
Holidays are synonymous with happiness and good memories. It's filled with laughter, love, and kindness; it's when families get together, friends gather, and everything looks more beautiful and charming. It is one of the year's most memorable moments and is just around the corner. Once more, life seems more colorful and full of feelings because every detail reminds us that the holidays are here.
During holiday celebrations, if there is a home space that is always the star of any good reunion is the dining room. It's in the dining room where some of the best memories are created, which is why this space should look stunning to be the perfect background for the best gatherings and rememberings. For your luck, we gathered some dining room decor ideas to help boost any dining room project and make it the star of good moments.
Dining Room Decor Ideas
We have selected some stunning dining room decor ideas to boost the home decor for the holidays and the memorable moments shared in this space during the year. From nature references to statement elements, sometimes you just need to change a little to have incredible dining room decor. Check out our dining room decor ideas for the holiday:
1. Explore natural light
The sunlight can boost not just our interior design but our mood; when there is a possibility to design a room around natural light, it is always an excellent option. A beautiful window with natural light is one of the best dining room frames. For a flawless dining room design, you can always explore the natural light in its various forms – from your dining table position to match decorations; exploring the natural light is one of the best dining room decor ideas.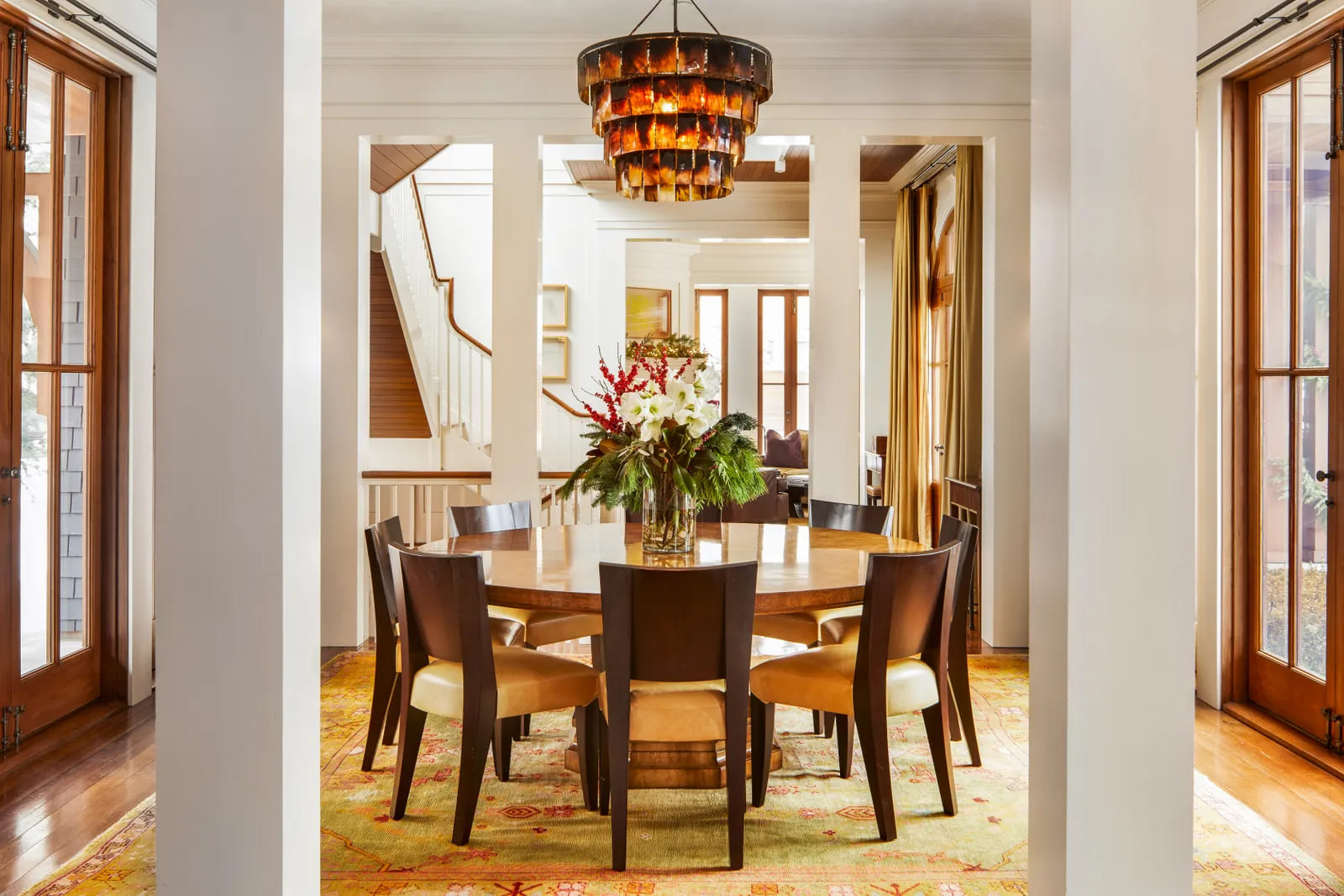 2. Design around a theme
Another dining room decor idea that will help you create the perfect space for the holiday is design around a theme – which will help to create a sense of unity in the area and simplify the choices. You can follow many themes, from design styles to geometric shapes or colors.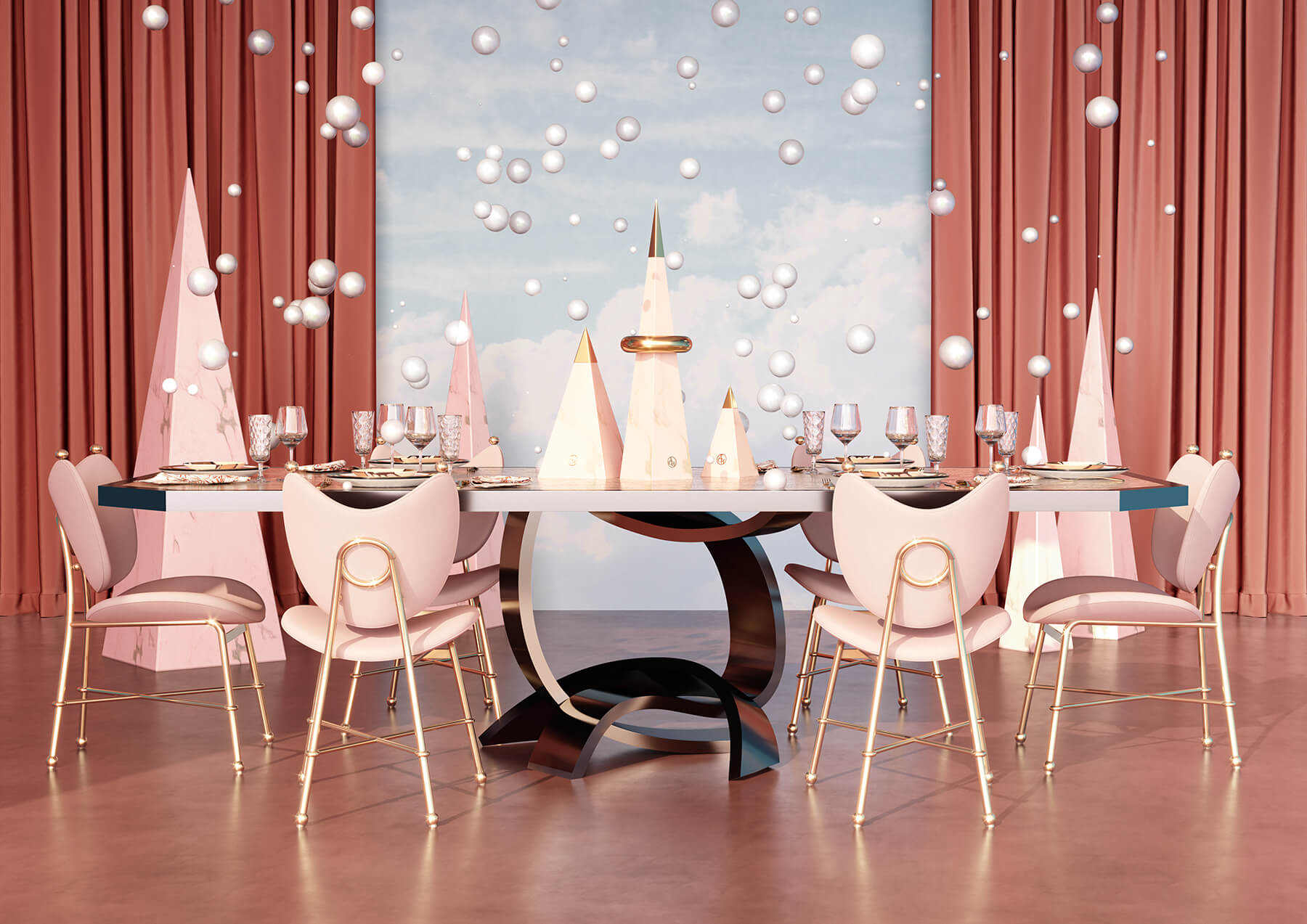 3. Add a bold rug
This dining room design idea is perfect for when you want to shine up the space; a statement rug will always booth the aesthetic of any space by adding a pop of color, a sense of movement, or a boldness presence. Besides creating more visual interest in the dining room area, a rug can provide an extra layer of comfort and make the time around the table cozier.
4. Think about the top table decor
When decorating a dining room, there are many elements to pay attention – from the furniture choices to the decor; everything needs to be perfect to set the best mood for the gathering around the table. But, sometimes, the little details, such as the tabletop decor, can make a huge difference. To set the perfect mood for any dining room, the beautiful tabletop decor will make any space shine, but remember to select items according to your dining room style and needs.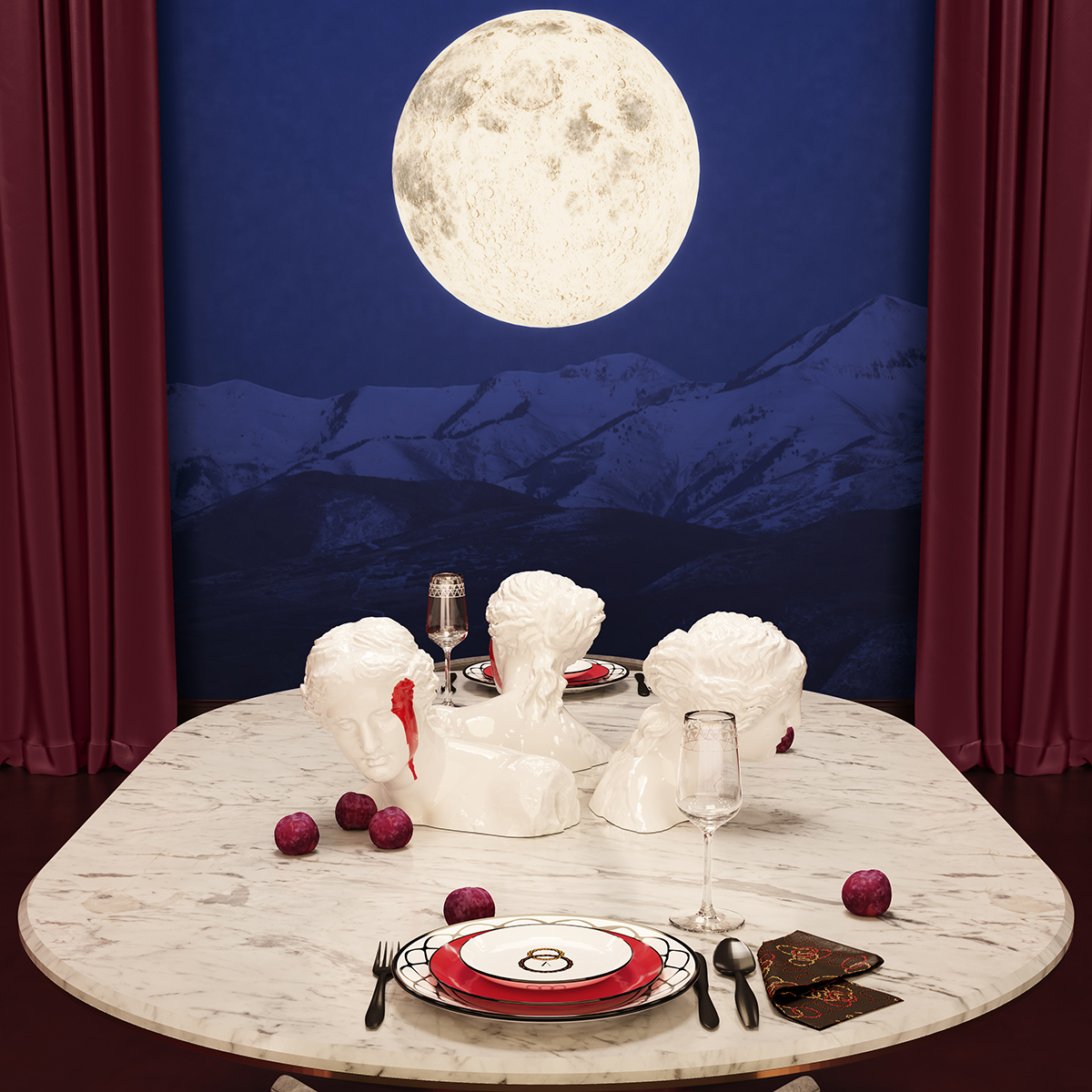 5. Create a paradise
We usually spend more time in the dining room during the holiday season since most celebrations happen around the table; natural organic elements can bring a timeless and unique look to your interior and create the perfect paradise for your best holiday memories. To create a paradise in your dining room decor, you can add beautiful leaves, wood sprigs, and gorgeous plants to your design.
6. Mix old and new
Another dining room decor idea is to mix vintage and modern—old chairs with a new dining table or an old table with contemporary art and decor pieces. There isn't a rule to mix old and new since it tells a story where the main characters are the decorative elements.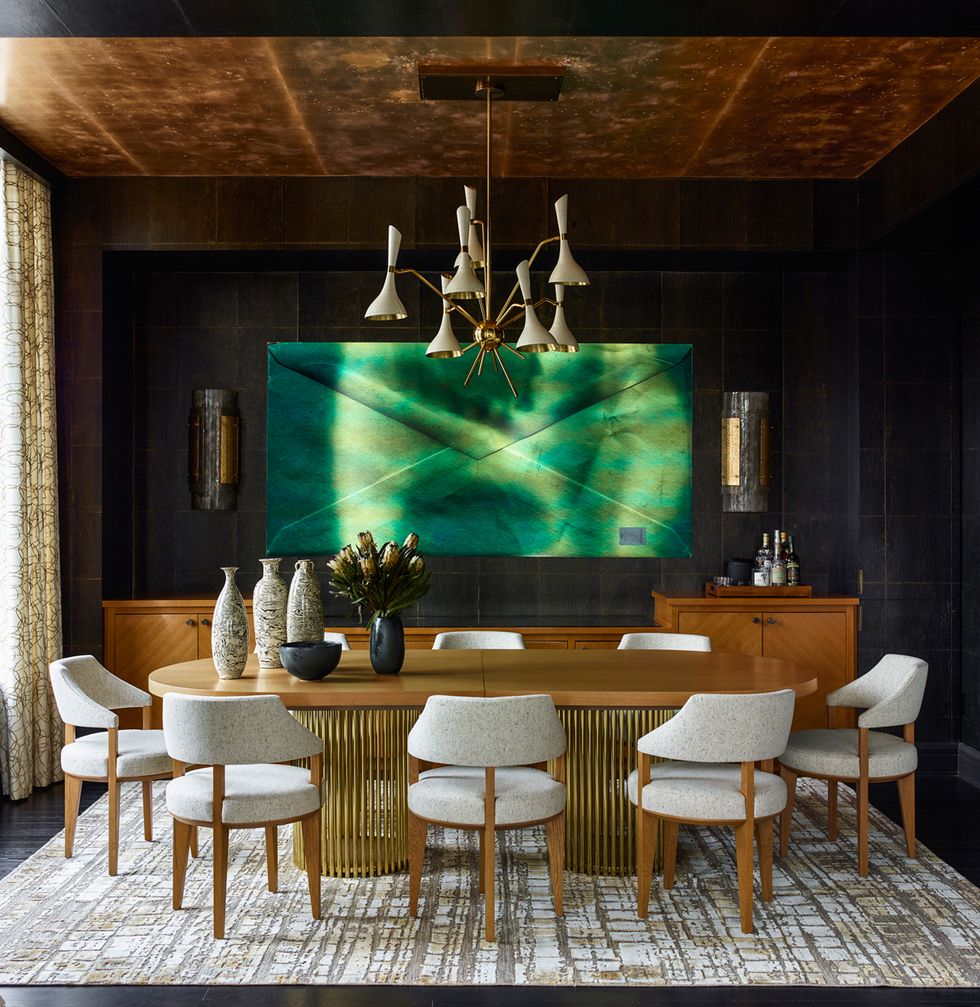 7. Create an artsy space
Art objects, paints, and sculptures can be an excellent way to create a new look for any dining room. Embrace an artsy vibe to this space can also add a creative touch that will make the time around the dining table even more inspiring. Another dining room decor idea to evoke an artsy vibe is adding wallpaper to be the room's star.
8. Install a statement chandelier
Certain pieces, such as an incredible chandelier, can make a difference in the dining room decor. A statement chandelier can help to delimit the dining area in an open space or to shine up the dining table. This can be an excellent choice if you are searching for a way to set a glamorous look for your dining room decor project.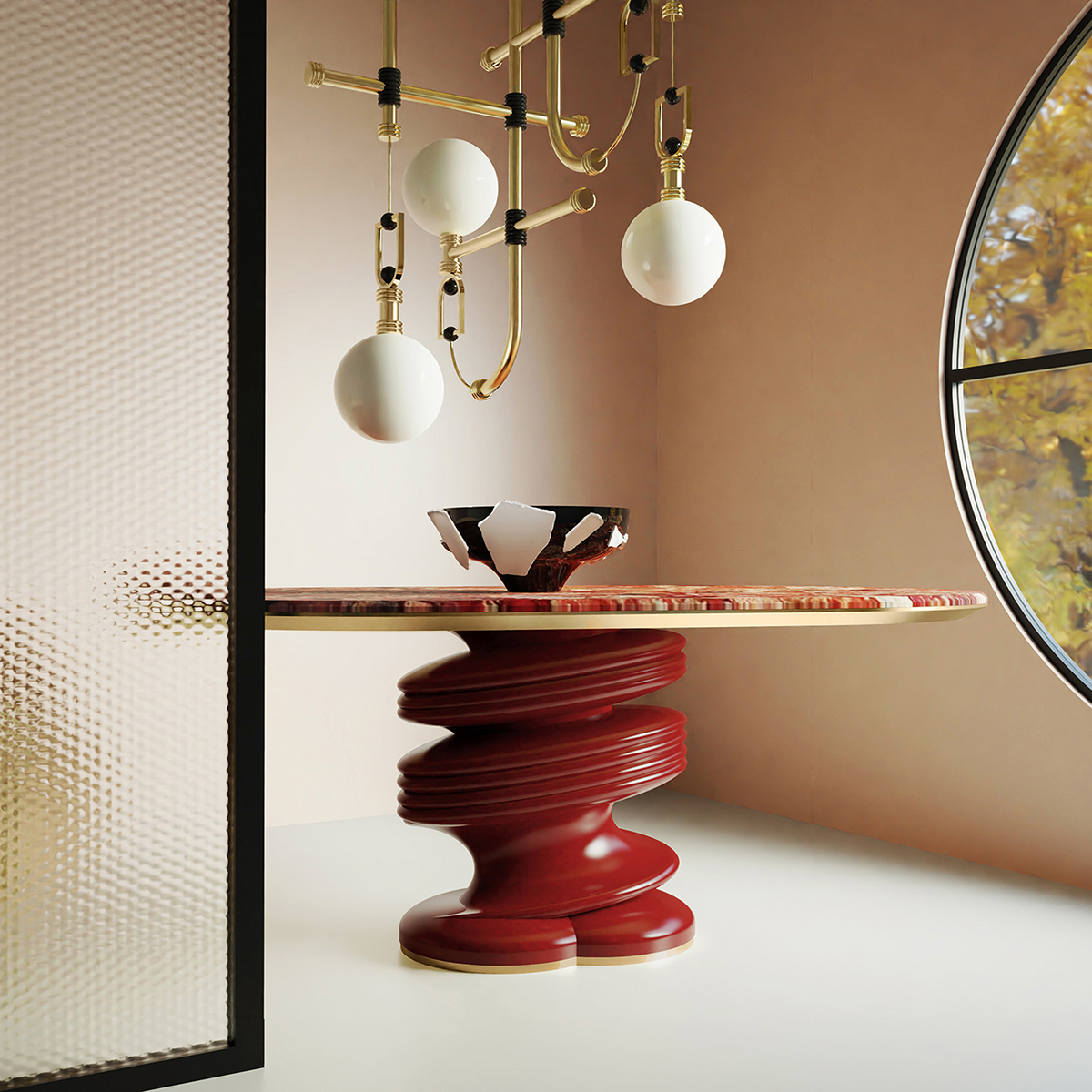 9. Embrace the feelings
As the star of good gatherings, the dining room should have a welcoming feeling. When considering the dining room decor, you should first decide which feelings you would like to share in this space and then start with the design choices to activate it. But one thing is essential, if the dining room is going to be an entertainment space, it should be inviting and have comfortable furniture to match it.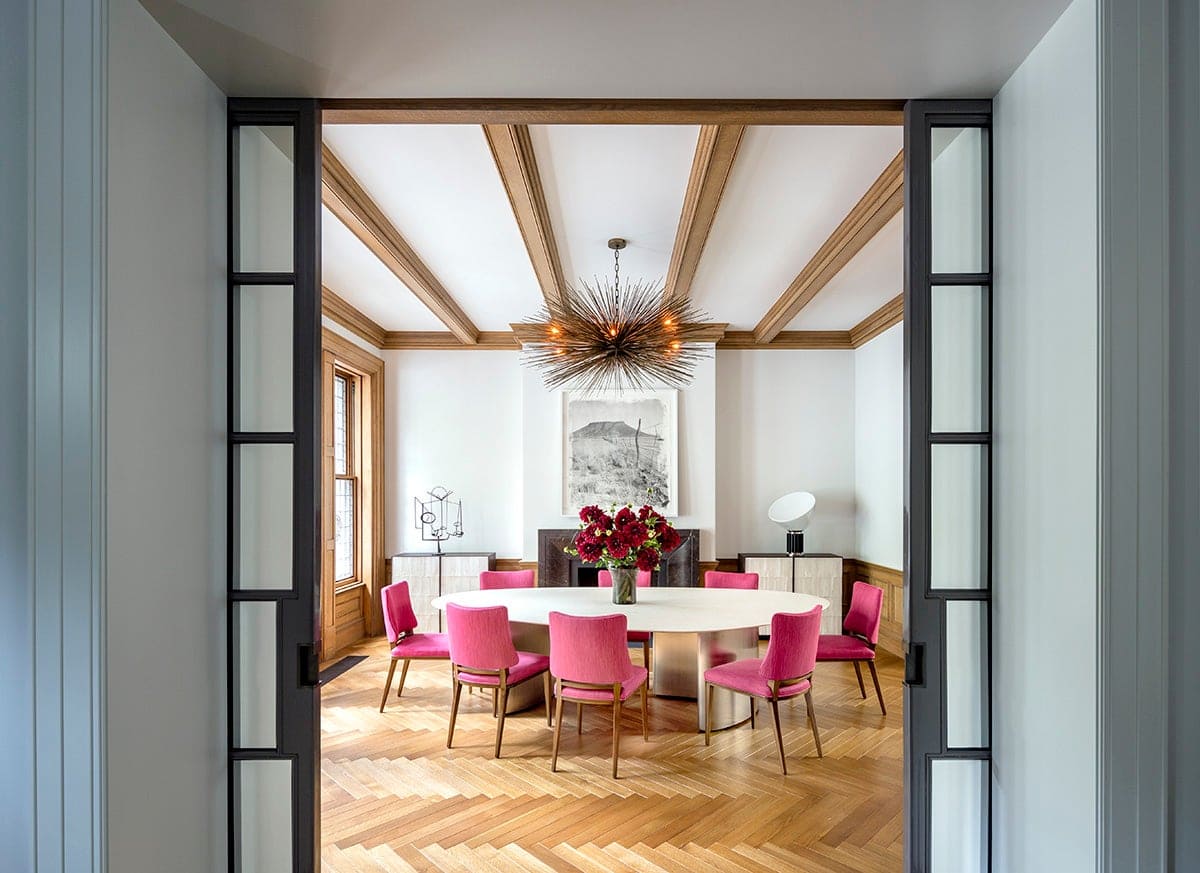 10. Select a star piece
Every room needs a star piece – a bold rug, a stunning chandelier, or an incredible dining table. To improve the dining room decor, think about which piece could be the star element of the space – an anchor element that will make everyone looks at it when stepping into the room. Besides, having a star piece helps to set the room's mood and to select the furniture and decor items around it.
We hope these dining room decor ideas for the holiday celebrations have inspired you to enjoy the best of this season. As we said, most of the holiday memories happen around the table, so you can keep your inspiration journey by checking out the best 8 dining tables to complete your dining room decor.