Versaille has opened its first luxury hotel to the public, and it is extravagant enough for a queen. Versailles is the beating heart of Parisian opulence.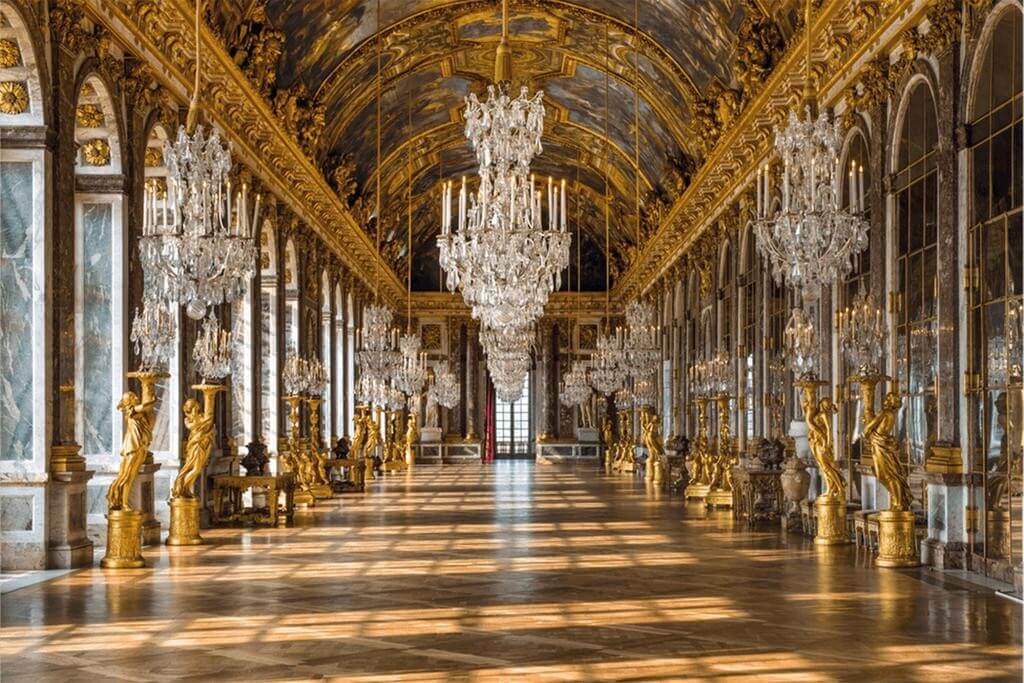 Just an hour outside Le Périphérique of Paris, the palace and grounds which once were home to Louis XVI and Marie Antoinette have long been the destination of tourists seeking outrageous insight.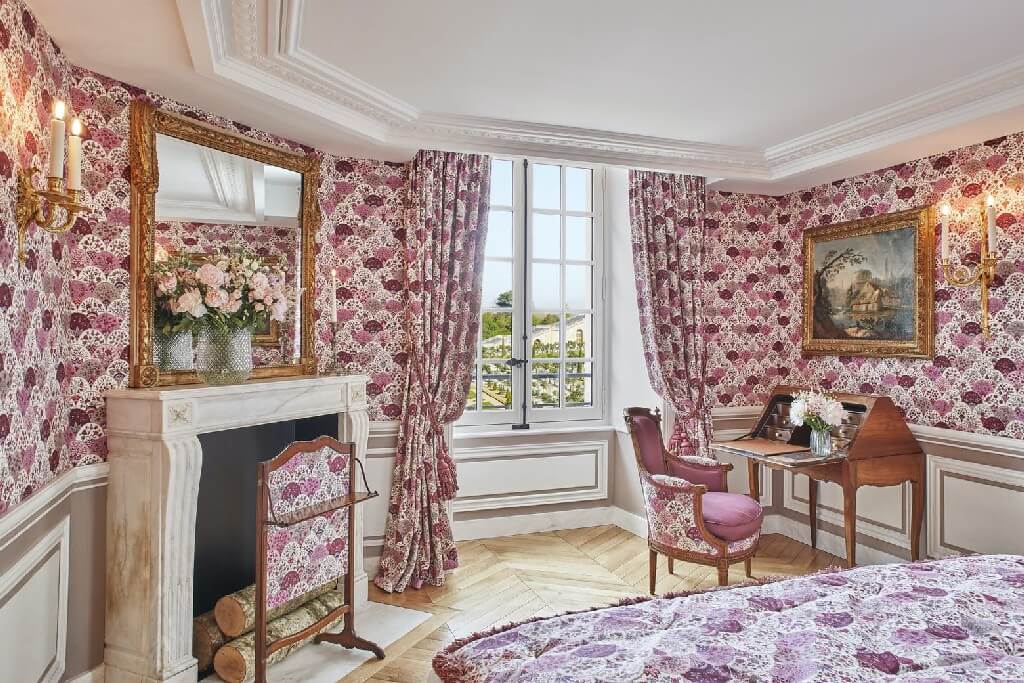 The 18th century home of kings and queens is one of the most incredible places on the planet. The long hallways are lined with golden mirrors, artworks, and floor-to-ceiling French doors. Chandeliers hang precariously over wooden floors. The whole place breaths royalty. 
Now, for the first time, Versailles has opened its doors to people who want to make the palace their home—for a moment at least. 
Named the Airelles, a new fully-renovated luxury hotel has been established in Le Grand Contrôle building. The hotel has 14 rooms, each with magnificent decor. They feature extraordinary era-accurate furniture, claw-footed bathtubs. The bathtubs face French doors with views of the palace below and chandeliers that would make you blush.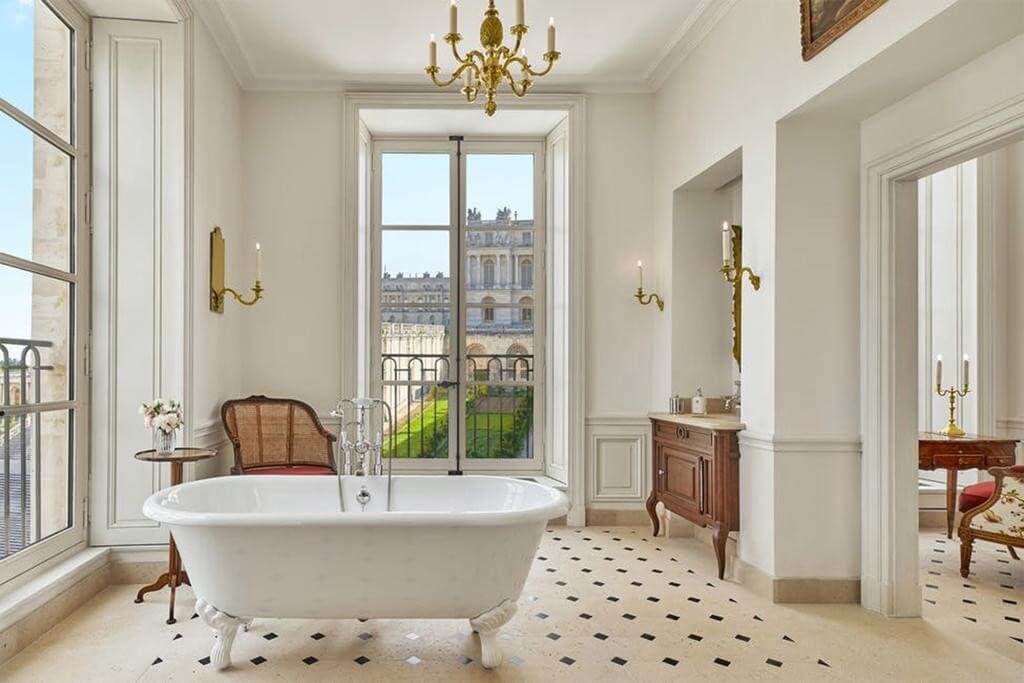 The hotel has a restaurant in a luxurious outdoor courtyard, as well as a pool and spa. Guests will also have access to intimate tours of the palace, incredible gardens, and Marie Antoinette-themed day. They will participate in all of the famous queen's favorite activities.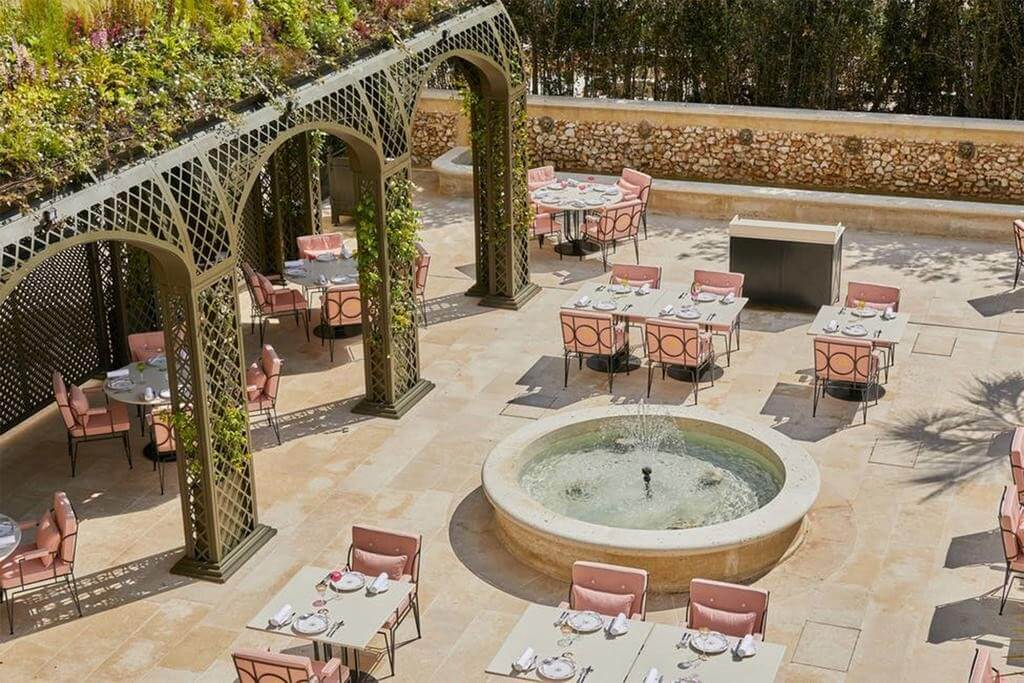 Each room around the hotel is filled with typical luxurious French charm. There are flowing silk curtains, 18th-century chairs, ornate tiled floors, and beautifully designed cabinets and chests.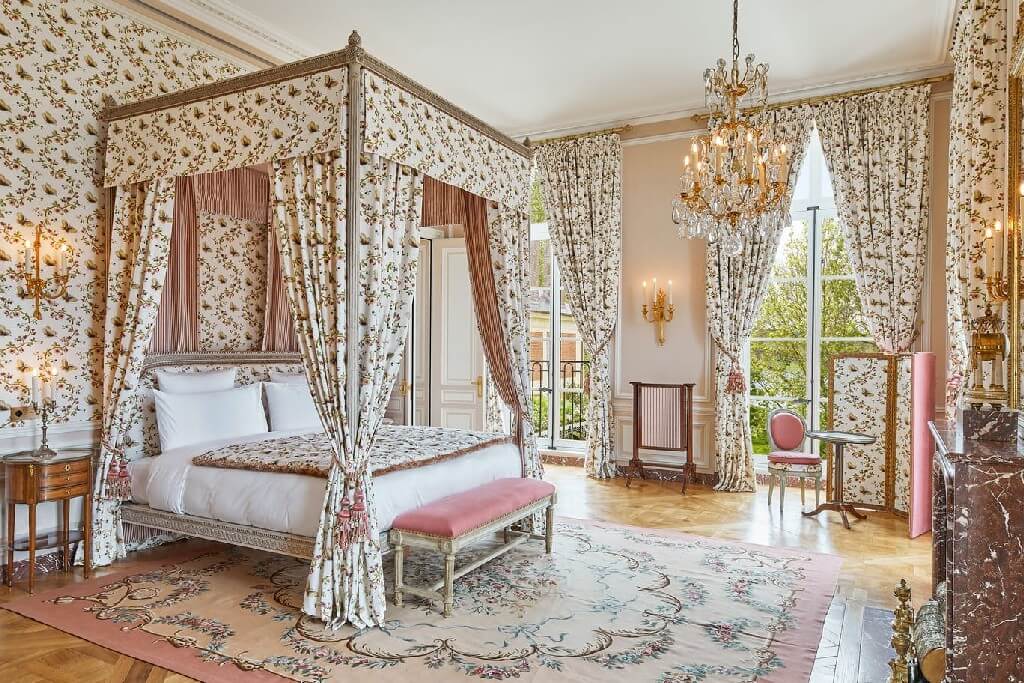 Curated by the art historian Emmanuelle Vidal-Delagneu, the walls are decorated with oil paintings that recall the royal era. In addition, each of the features in the rooms were created by artisans to give the hotel as authentic a feel as possible.
The design firm in charge of the Airelles was given exclusive access to the Versailles archives to recreate patterns, wallpapers, and hangings from over two centuries ago. The attention to detail pays off tremendously.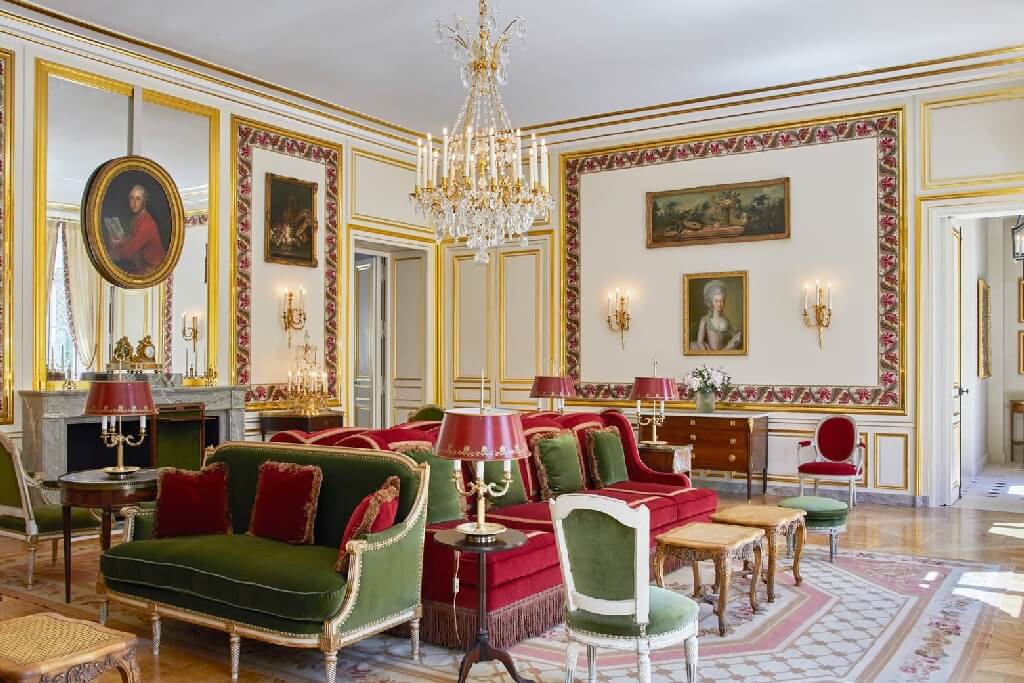 Each room is decorated to a specific color palette, ranging from bright pinks and rich reds to duck-egg blue and gold. Anyone familiar with the 'King Louis' rooms at the Louvre will immediately recognize the deep red velvet featured in some rooms.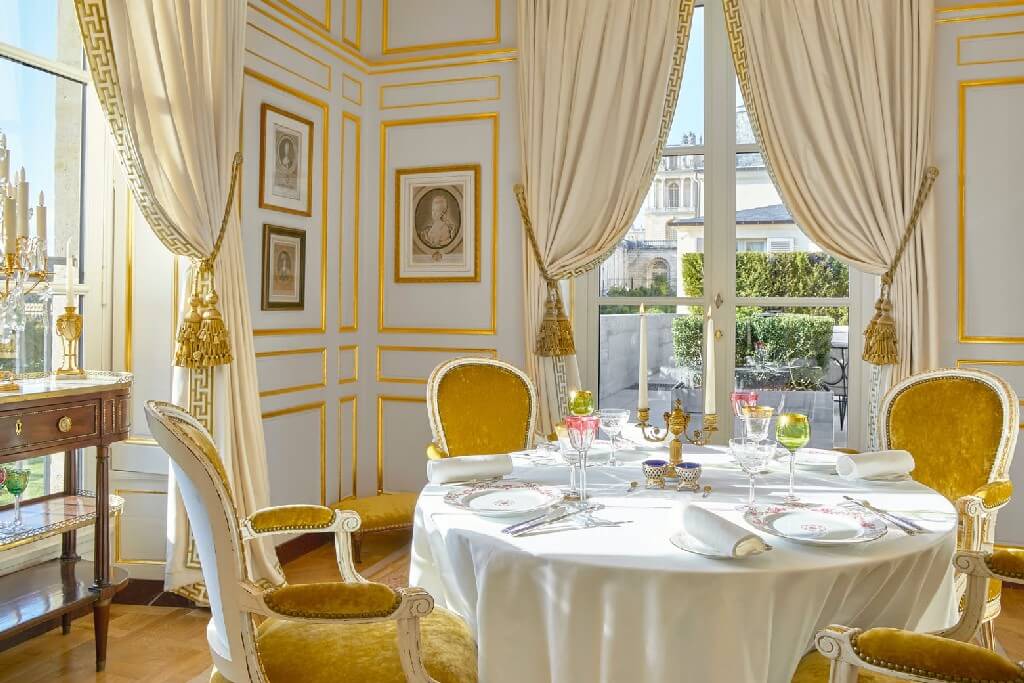 One night at the hotel starts at around $2,670. However, we find that the exorbitant price is small comfort because we cannot travel there yet anyway.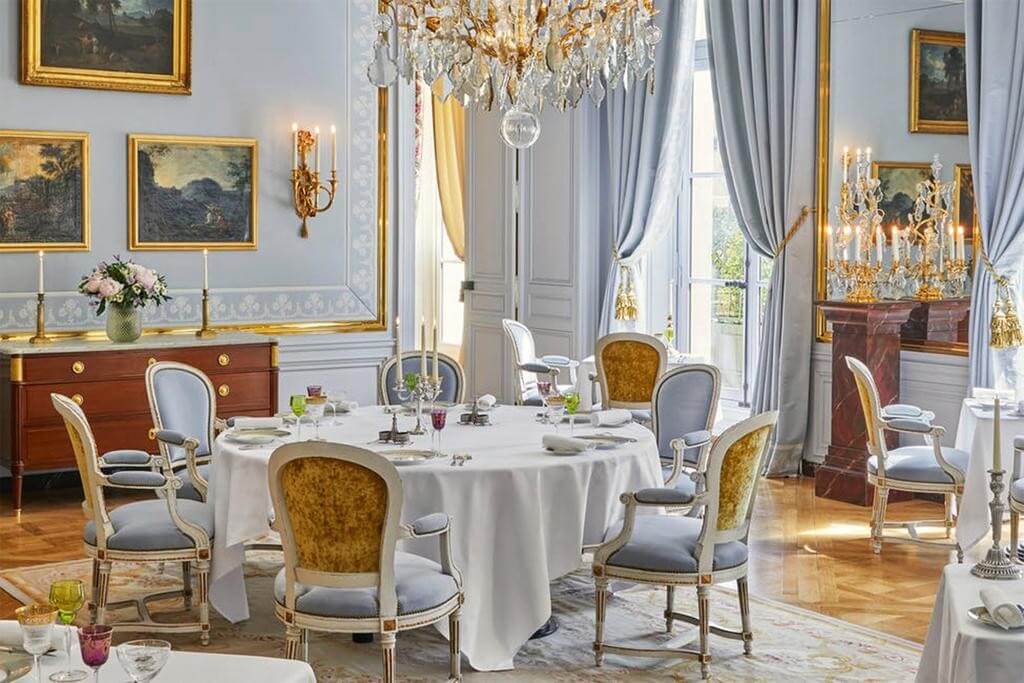 We really hope you liked our article. Feel free to pin all the images to your favorite Pinterest board. Meanwhile, you can also visit our Pinterest boards to get more inspirations.
Get more ideas for your projects and find functional, stylish, and sizable lighting and furniture choices:

Source: Vogue