Shang Suo- Neo Chinese club is a large scale project in Guangdong province. This Chinese style minimalist business club interior design presents a unique combination of minimalistic elements and Chinese culture related decorative pieces.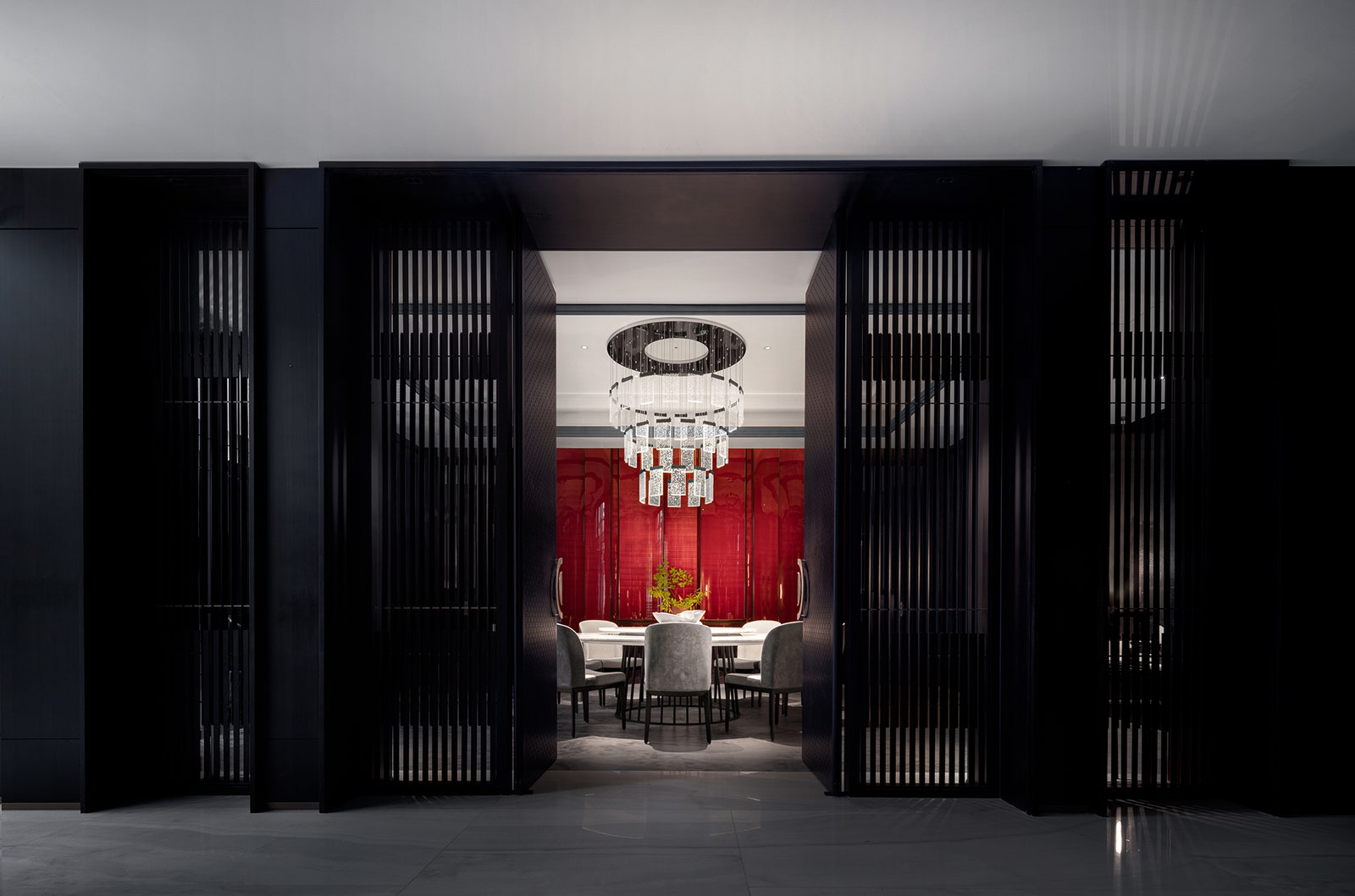 Salone del Salon means "space of space." Both words form a pair. One of them symbolizes the old and east, while the other signifies the new and west. It represents the family's inheritance in the design business and the integration of tradition and the new generation. Salone del Salon combines traditional spatial logic with the narrative of abstract spatial concepts.
Incorporating the different materials and elements, wood and metal, lattice elements, lacquered wood panels, patterned screens, murals with typical Chinese scenes, traditional furniture, and sculpture, gave this business club a new sense of appeal. What gave it character were the neutral backgrounds. Many conventional Chinese decors are monochrome to maintain the exterior and the interior design.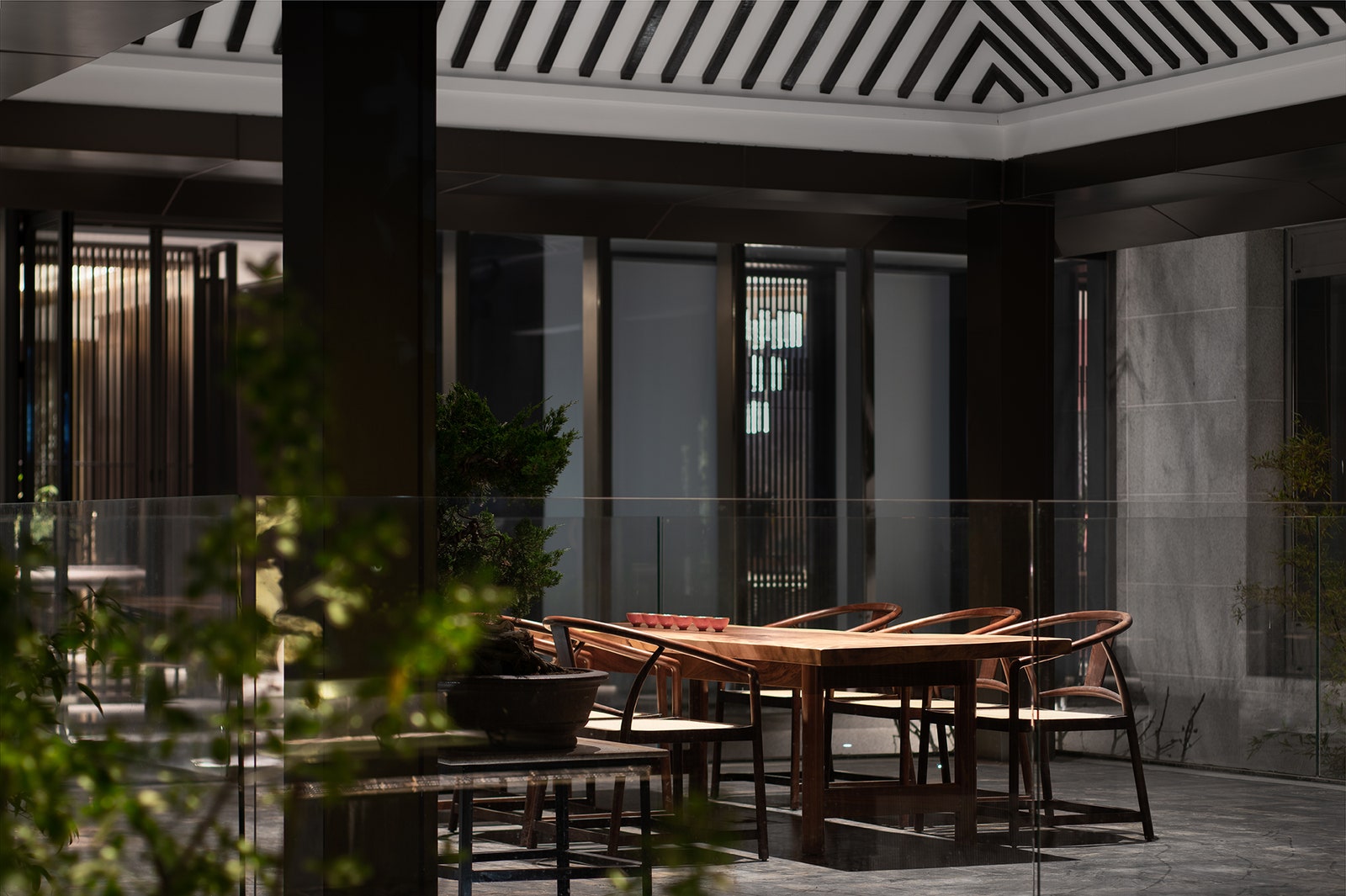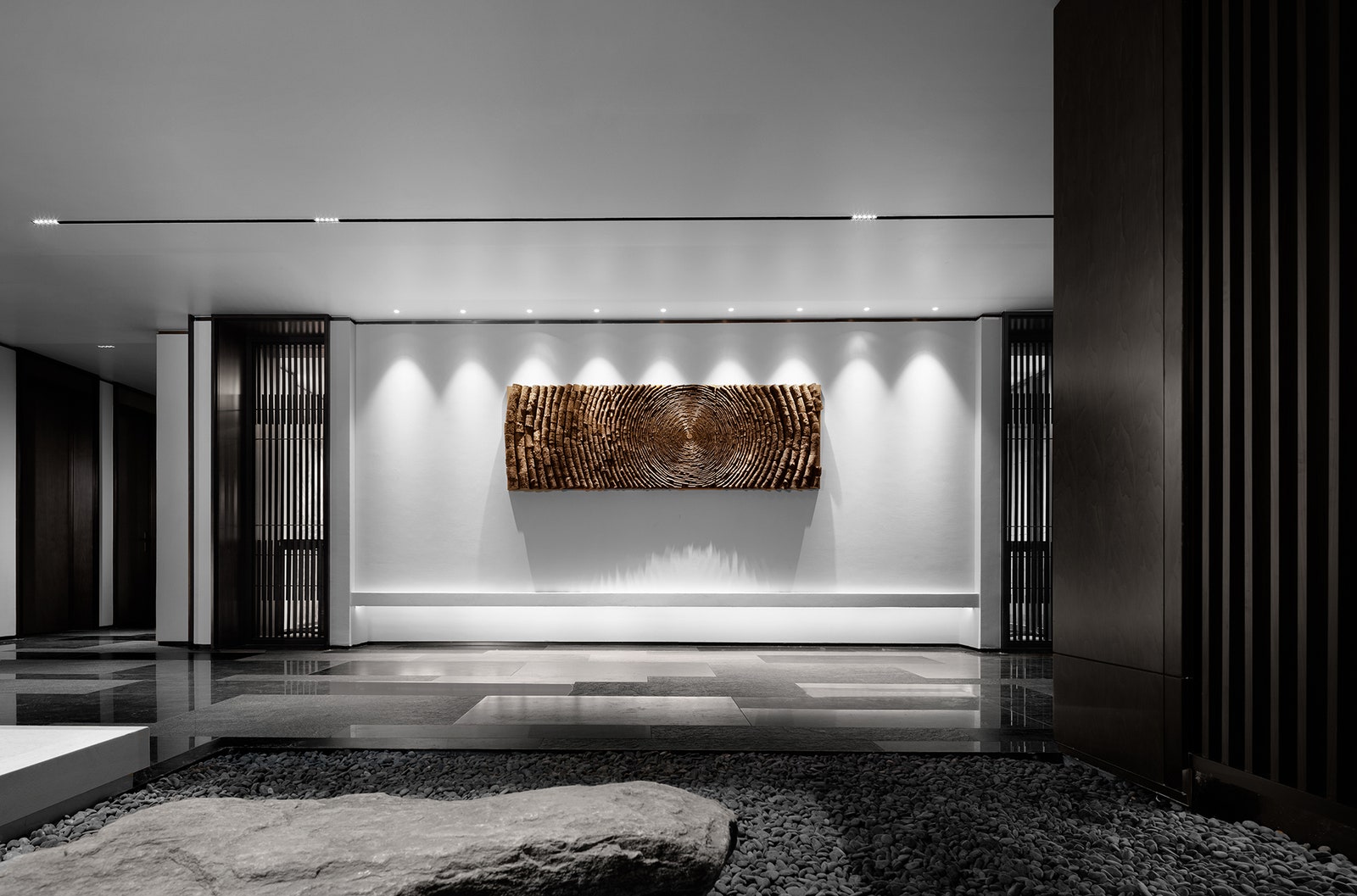 The design of different spaces was inspired by the seasons of the year. Each environment represents a season and resembles it as well through its design details and colors, murals, and every other element.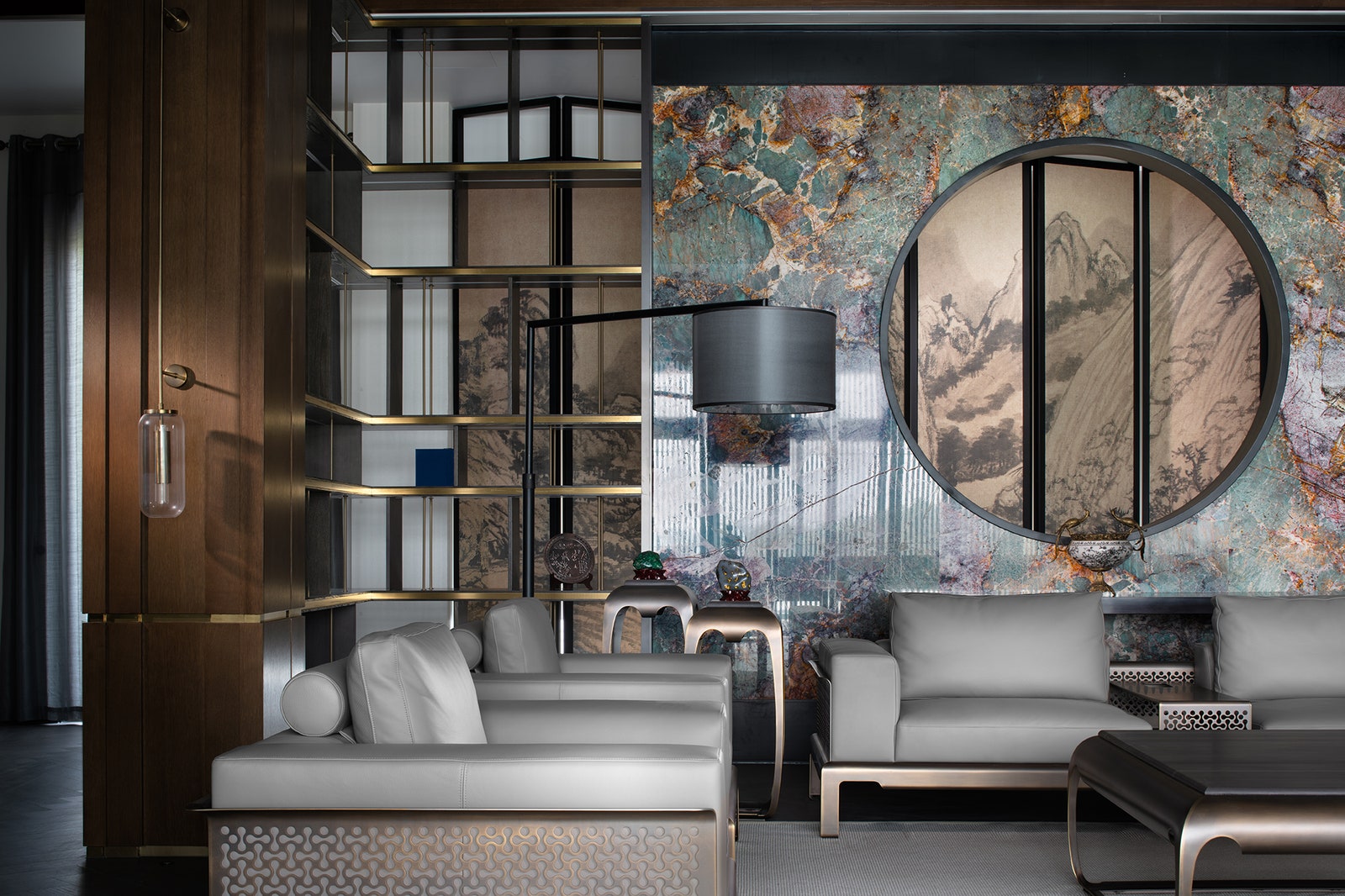 The "spring" inspired by traditional Chinese water painting utilized green as the primary color and elements like stone, glass tiles, and copper. The space transmits tranquility and evokes a sense of peace.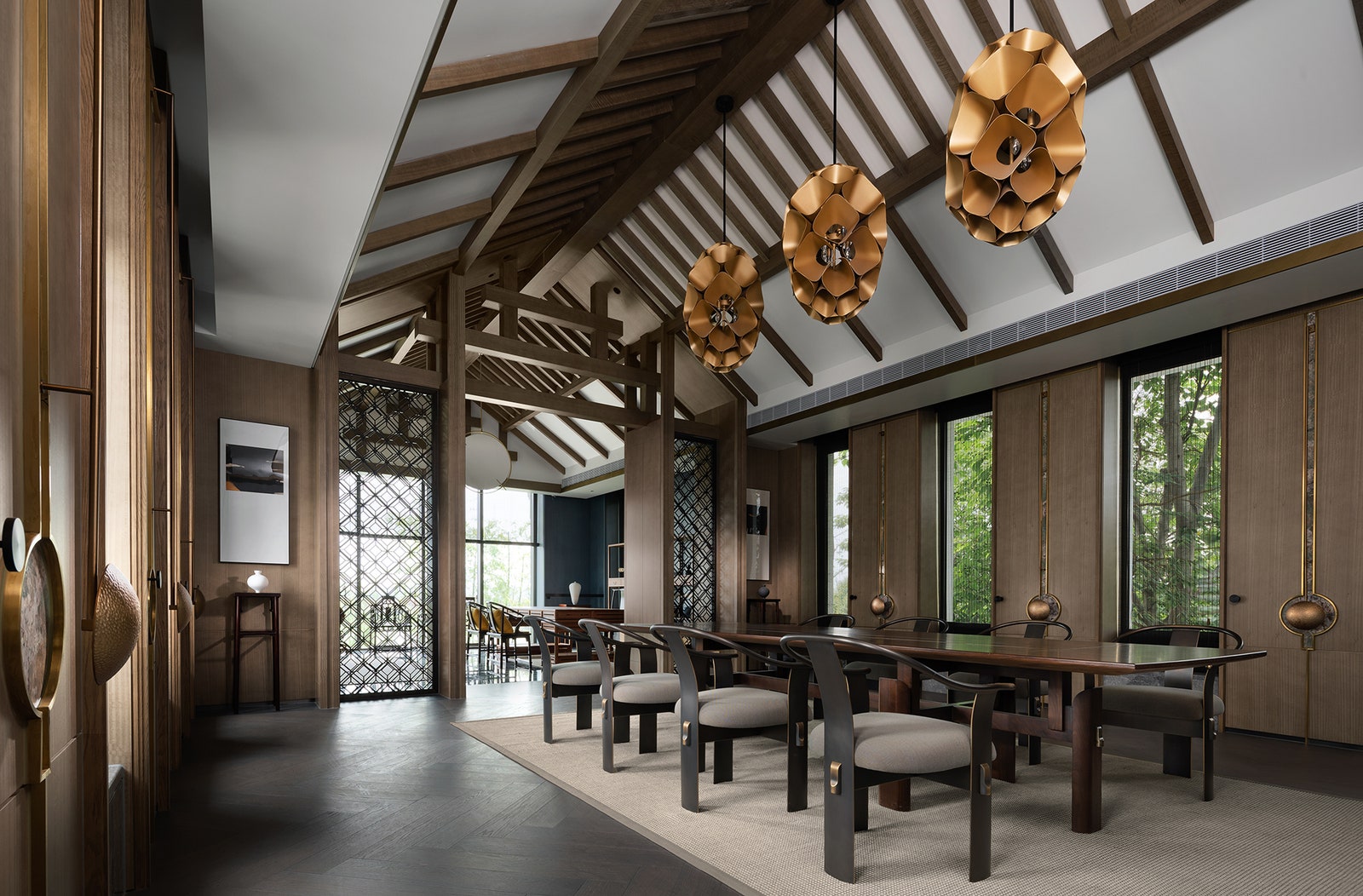 The "summer" is a game between light and shadow that creates a dramatic effect. The pieces are customized and evolve into an elegant, concise scenery that harmoniously matches classical and modern oriental elements for a fresh, comfortable, and calm atmosphere.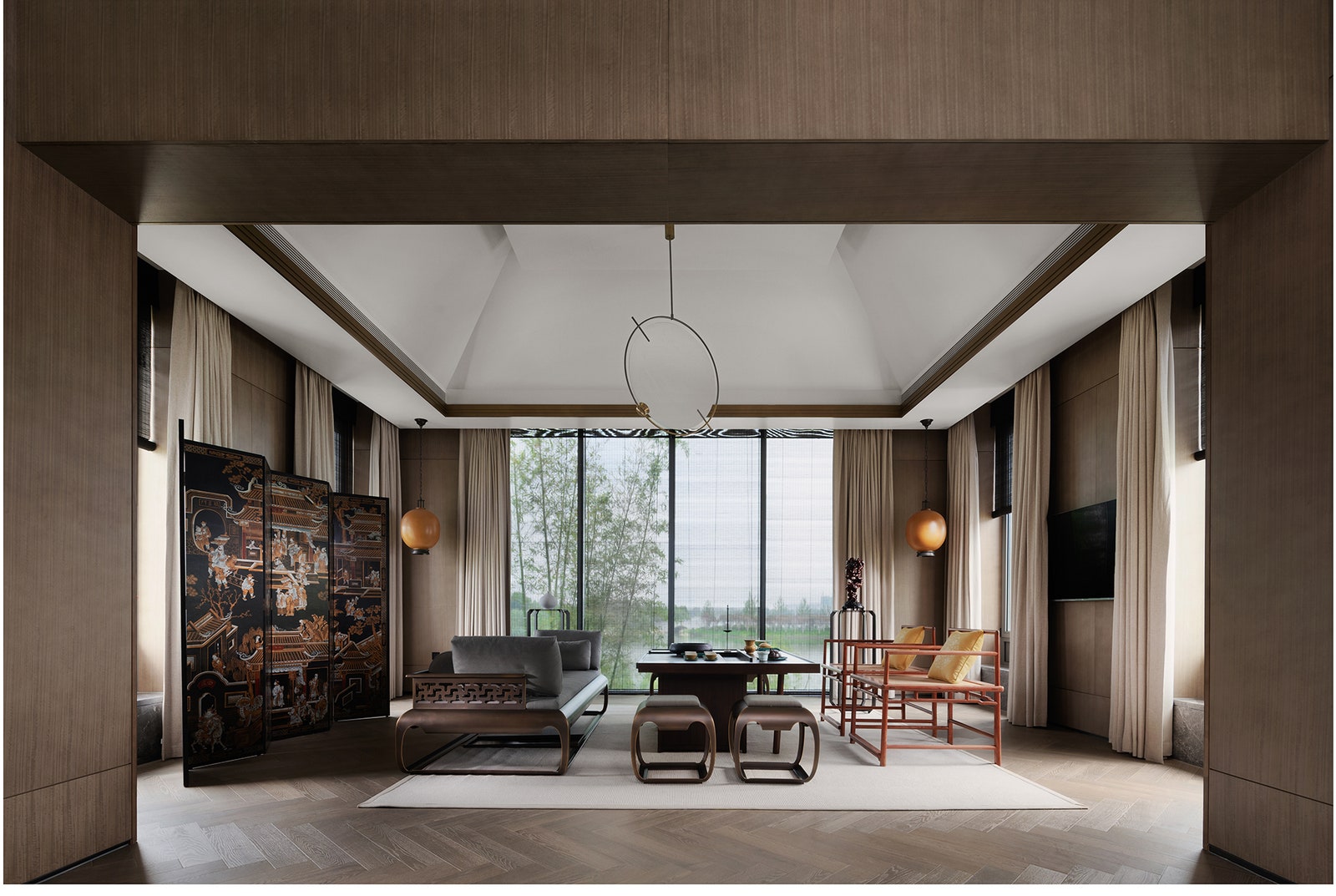 Mountains were the theme for "autumns." A range of browns and black and gold create a mysterious communication between the space layers. These elements still reflect the elegant sense and maintain the overall design coherent.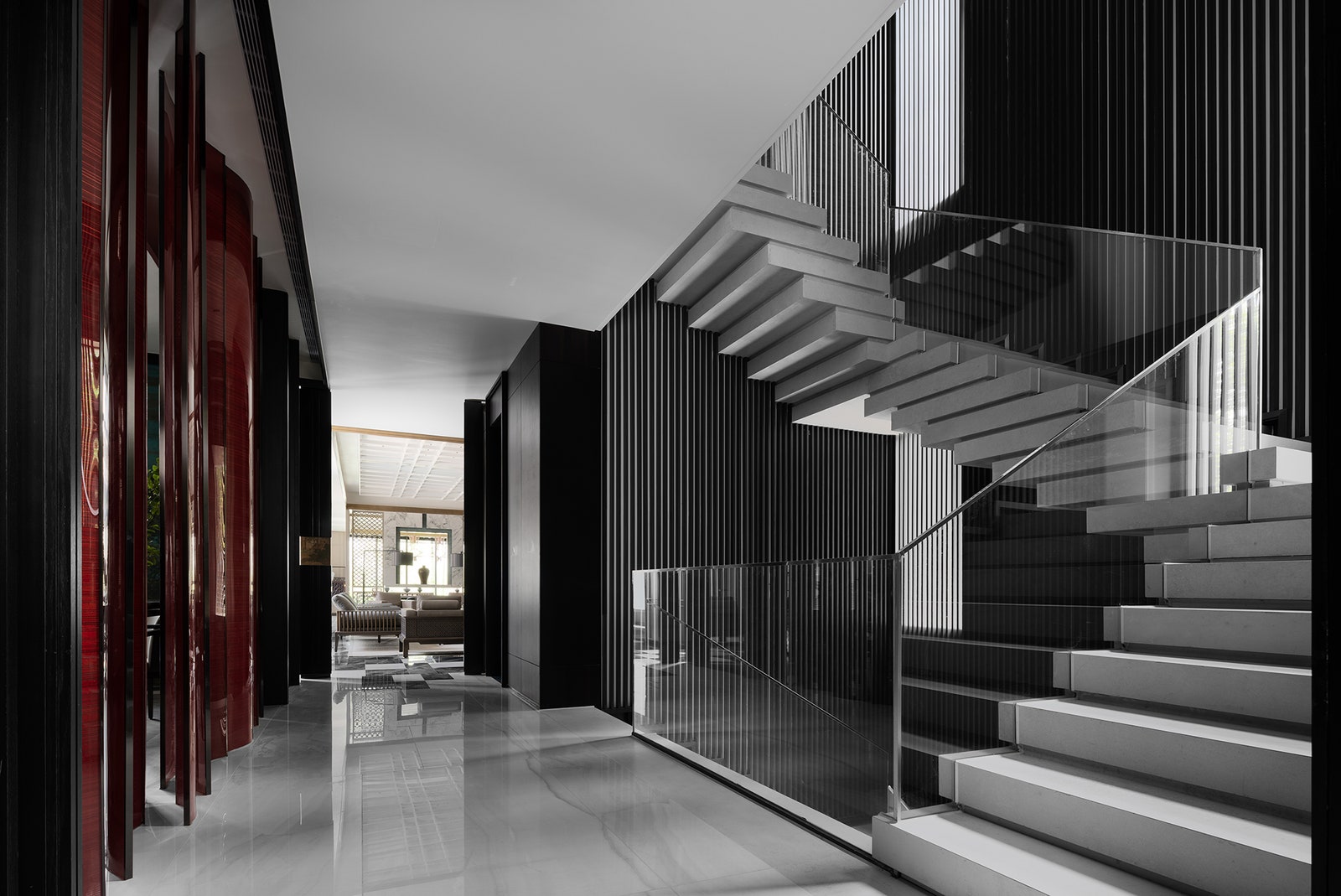 While the "winter" zones that involve the courtyard are a pure contract of black and white, they created a true reflection of winter, and at the same time, these spaces transported modern people to a very poetic wonderland.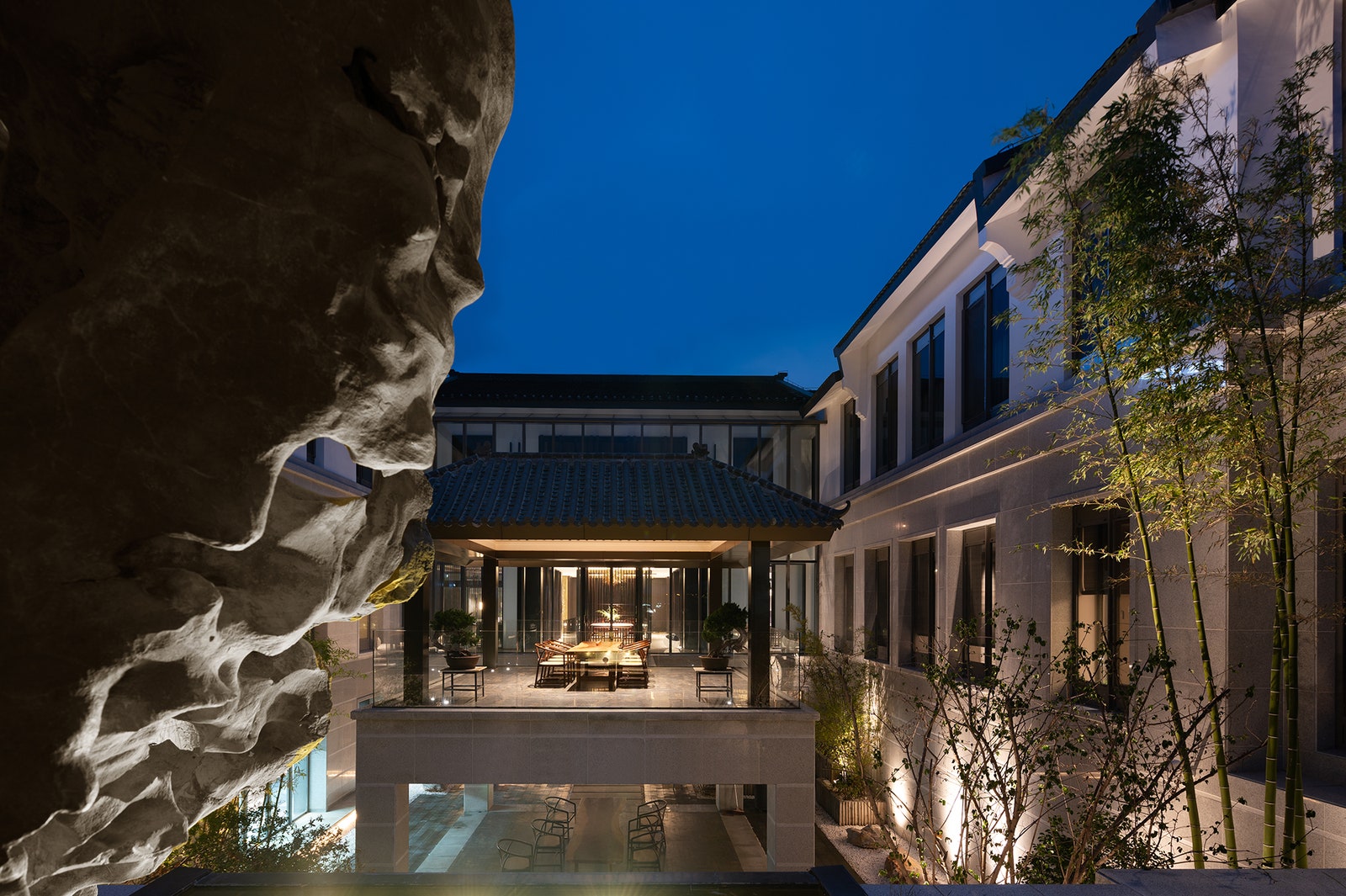 WANT TO KNOW MORE ABOUT US?
Since you have come this far, we kindly invite you to download Hommés Studio Catalog and discover furniture and lighting by designer lovers.
Pay a visit to our soul sister ACH Collection as well. You'll be delighted to discover beautiful high-end homeware and pet accessories.

Source: AD