On 1228 Madison Avenue, Kelly Behun is the creative mind behind the home staging and living gallery on a brand-new Robert A. M. Stern Architects building in New York City.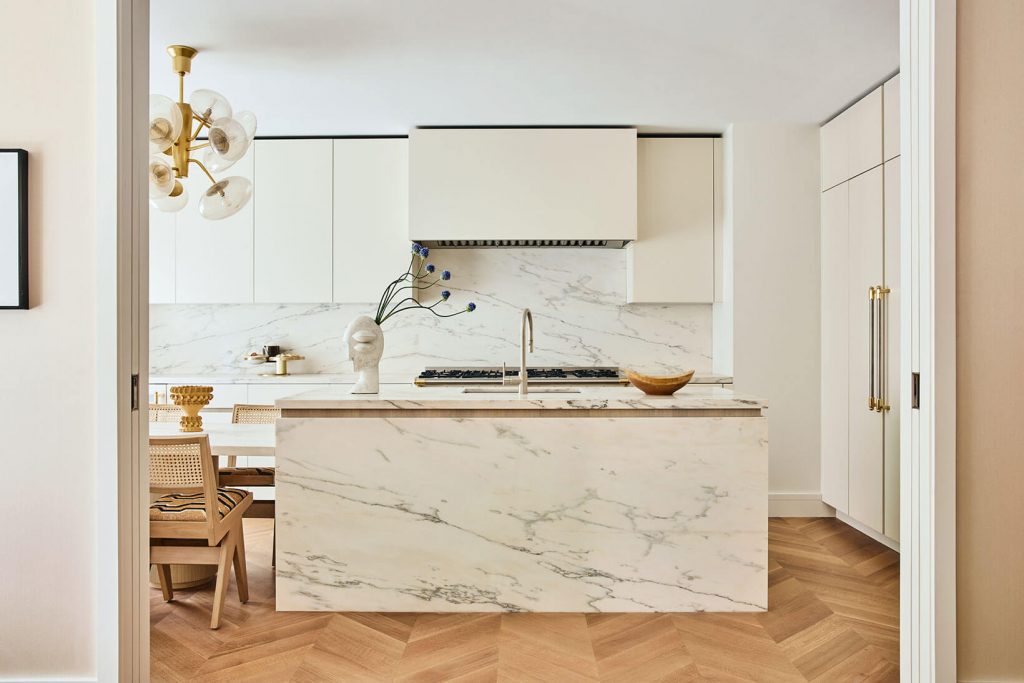 Kelly Behun's home staging modern luxury apartment on 1228 Madison Avenue is also a living gallery. On Upper East Side, a brand-new building by Robert A. M. Stern Architects showcases furniture, artwork, and other design pieces curated by the top interior designer.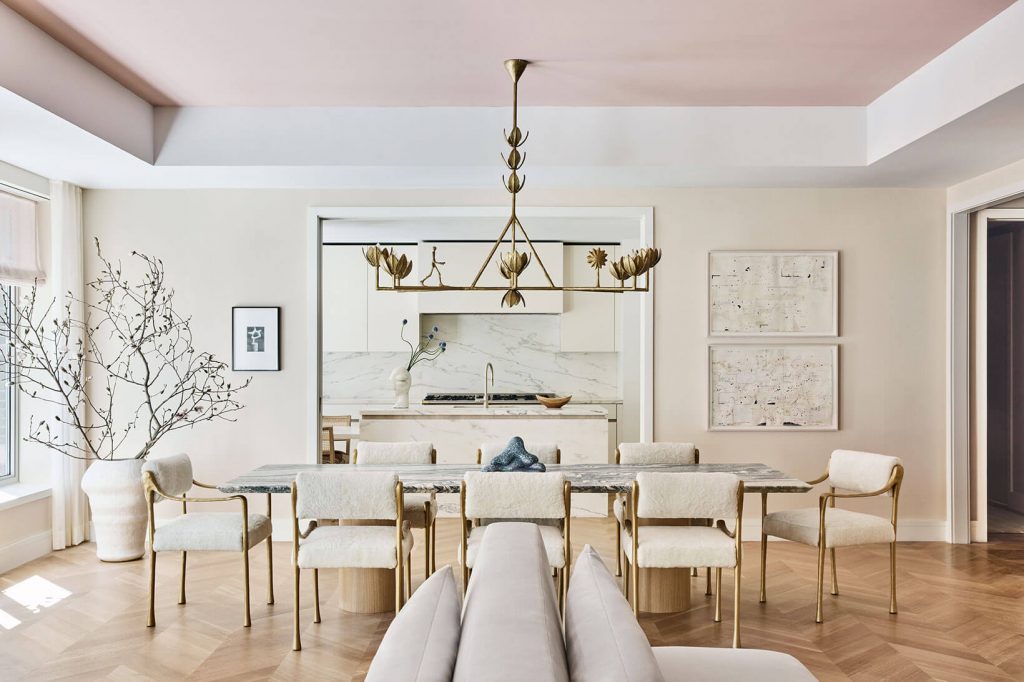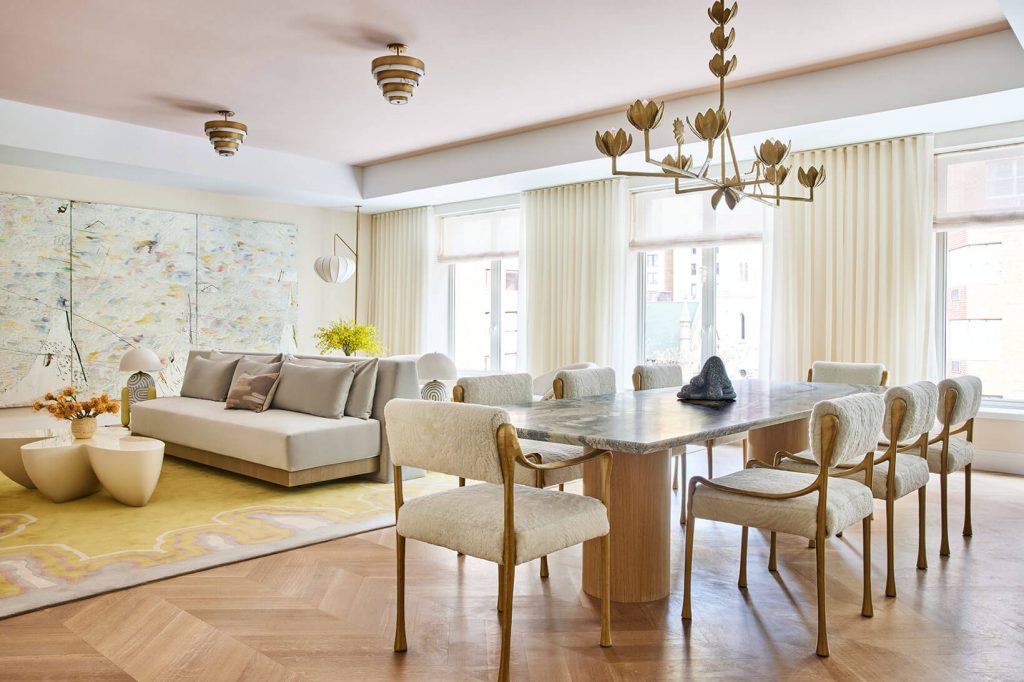 The interior designer who happens to be an Instagram sensation often promotes products and designers that inspire her on her social media. On 1228 Madison Avenue, Kelly Behun has the chance to team up with many of her inspirations. In this manner, the living gallery is fulfilled by custom-made, vintage, or exclusive collections. In this home staging scenario, we find many products with Behun's signature. Such as the sunny yellow rug in the living room that Kelly Behun designs for a special collab with The Rug Company.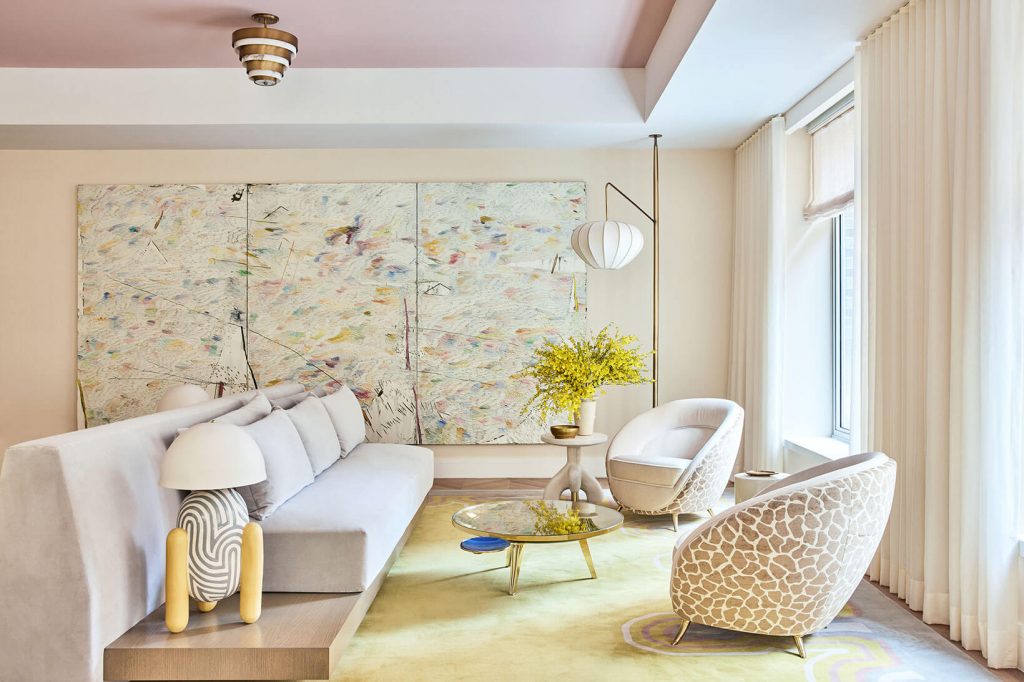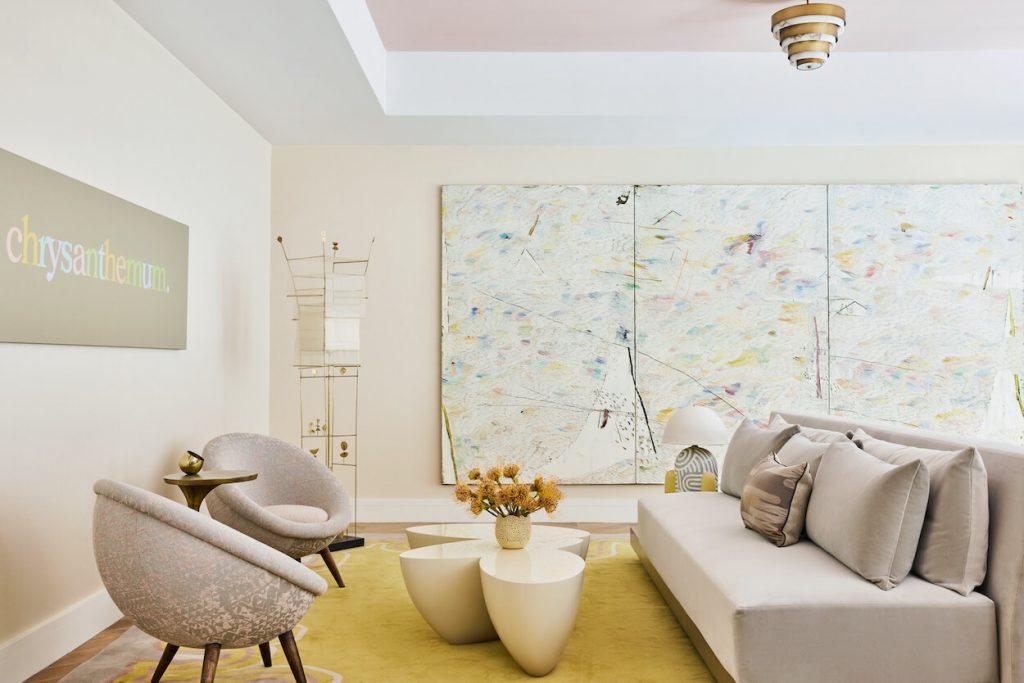 In order to create a timeless interior, and very pleasing, Kelly Behun juxtaposes vintage with contemporary and high-end furniture with thrift store treasures. For instance, Kelly Behun decorates this modern luxury house with bed headboards from one of the world's famous interior design e-commerce plataforms, Anthropologie.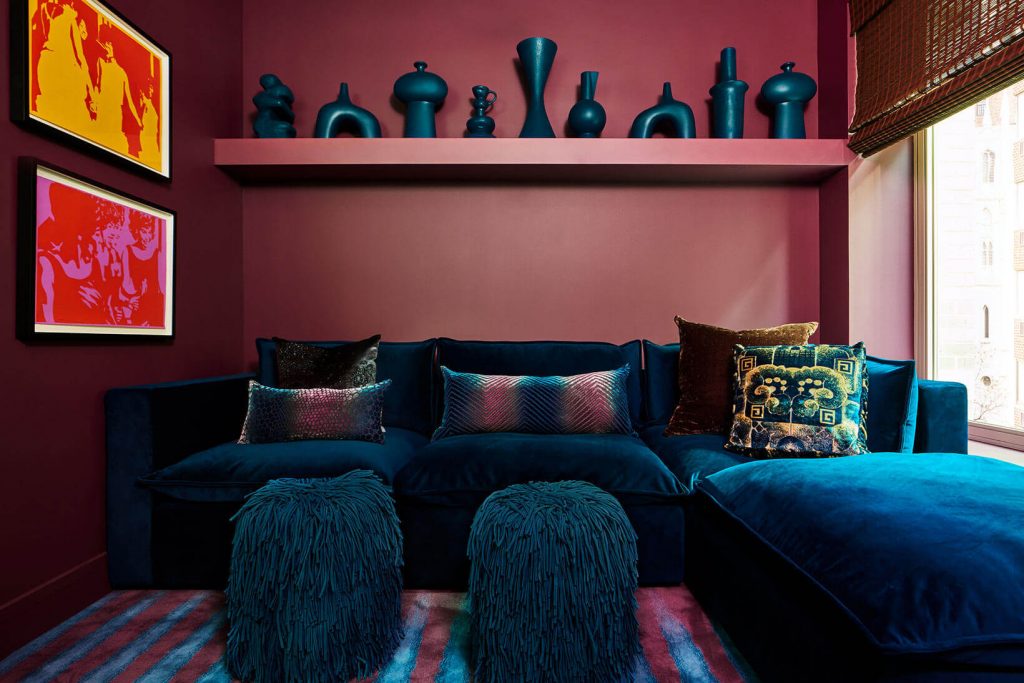 At the same time, the young interior designer masters a series of blue cobalt ceramic vases brought in a second-hand store in New York. This incredible living gallery also includes finely selected artworks of the biggest names of contemporary art. Anish Kapoor is just one of them.
HOME STAGING AND LIVING GALLERY CHALLEGING THE TIMES
You know what they say… When life gives you lemons, squeeze them and make a fresh and delicious lemonade.
Perhaps the most amazing thing about this living gallery is the fact that physical visits aren't allowed due to the Coronavirus pandemic. Still, Kelly Behun has been able to display the interior design objects she adorns this house on Madison Avenue throughout a virtual tour and on an e-commerce platform.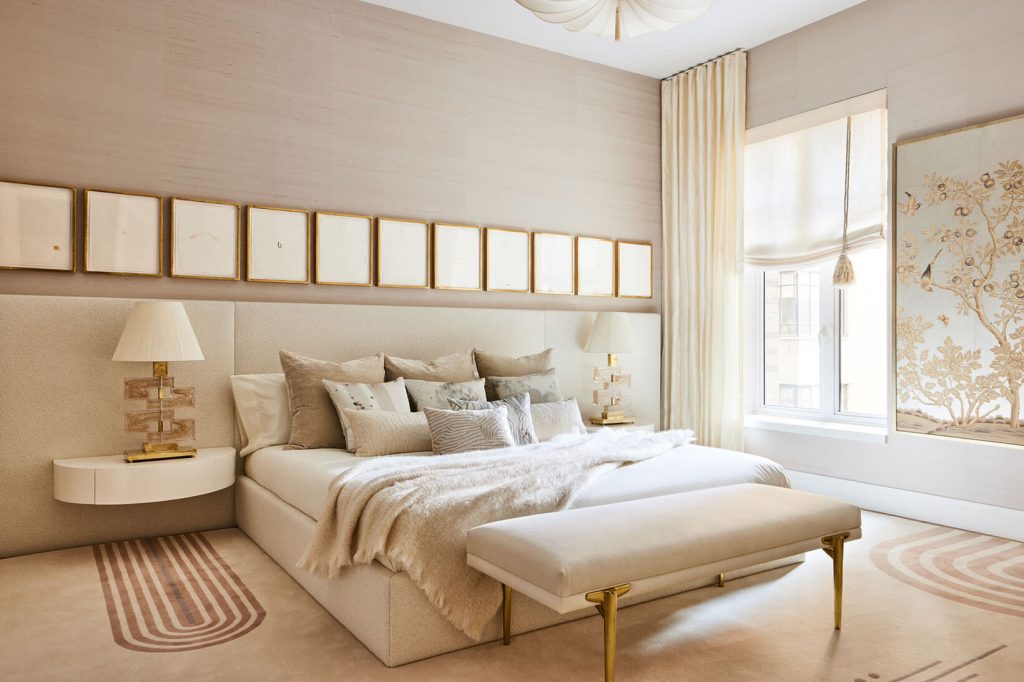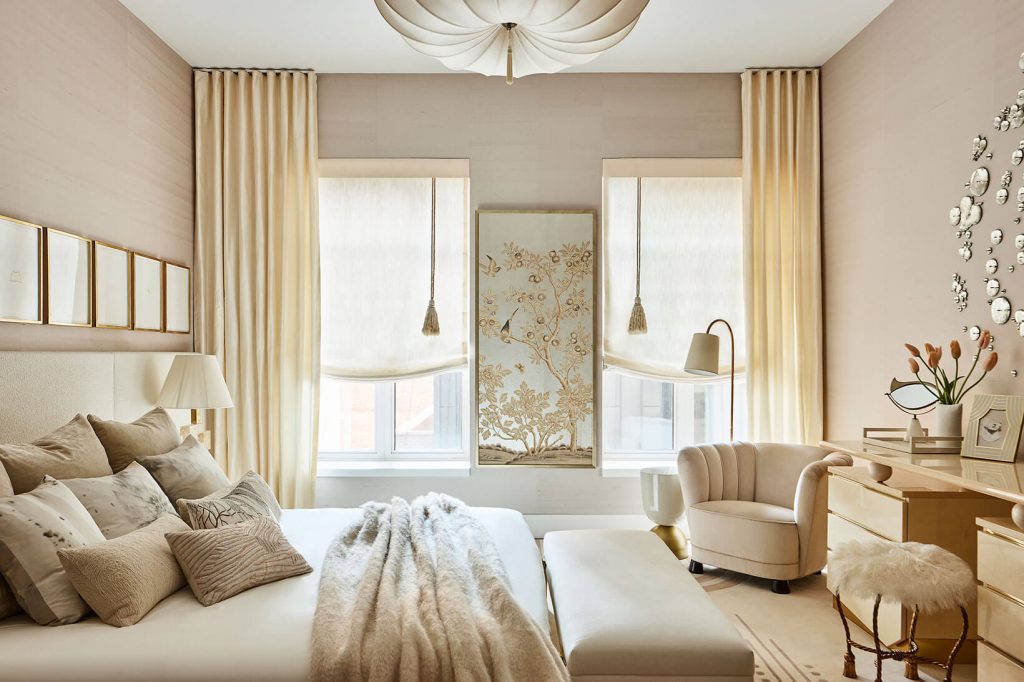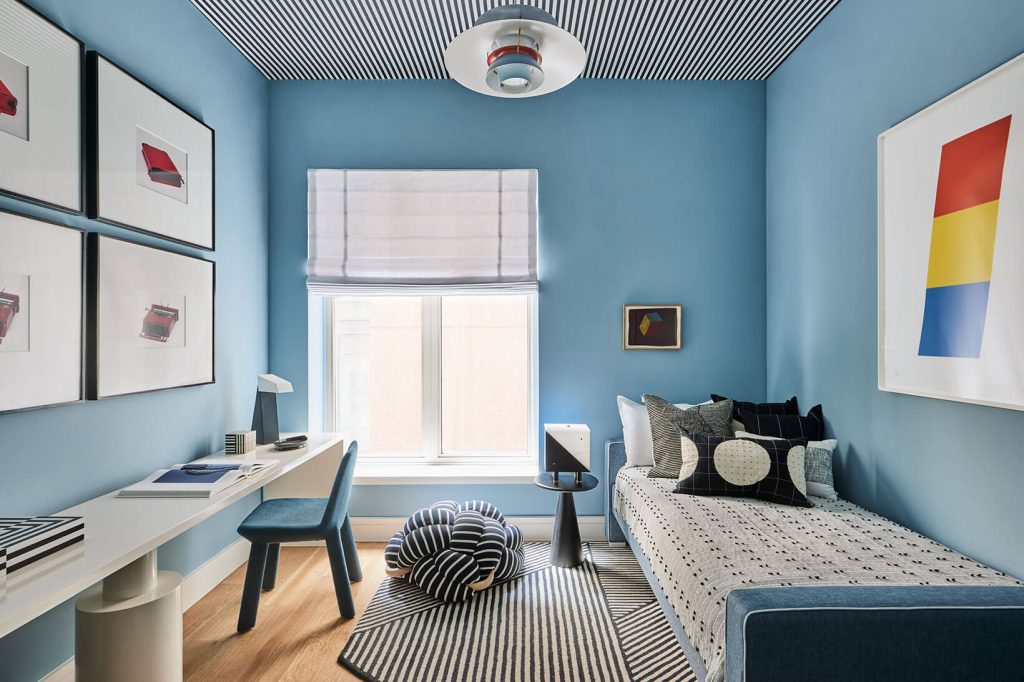 To catch up with Kelly Behun's creativity, take a moment to visit a coastal home with a dreamy color palette. Another outstanding interior design project by this young-blooded interior designer.
Source: https://hypebae.com/2021/4/kelly-behun-living-gallery-concept-furniture-decor-artwork-homeware-1228-madison-avenue-where-to-buy