An heir and an heiress of the world's richest families fall in love and decide to raise a family. James Rothschild and Nicky Hilton Rothschild decorated their family home, a chic and child-friendly penthouse in New York City.
James Rothschild and Nicky Hilton Rothschild (born Nicky Hilton) met in 2011 in Rome. Back then, James was living in London and Nicky was living in LA. In 2015, Jame and Nicky tied the knot and decided to put down roots halfway to London and Los Angeles, in New York.

7 years on and expecting baby number three to be born in summer 2022, the couple disclosure their family home in NoHo, a New York's chic and child-friendly penthouse filled with family treasures.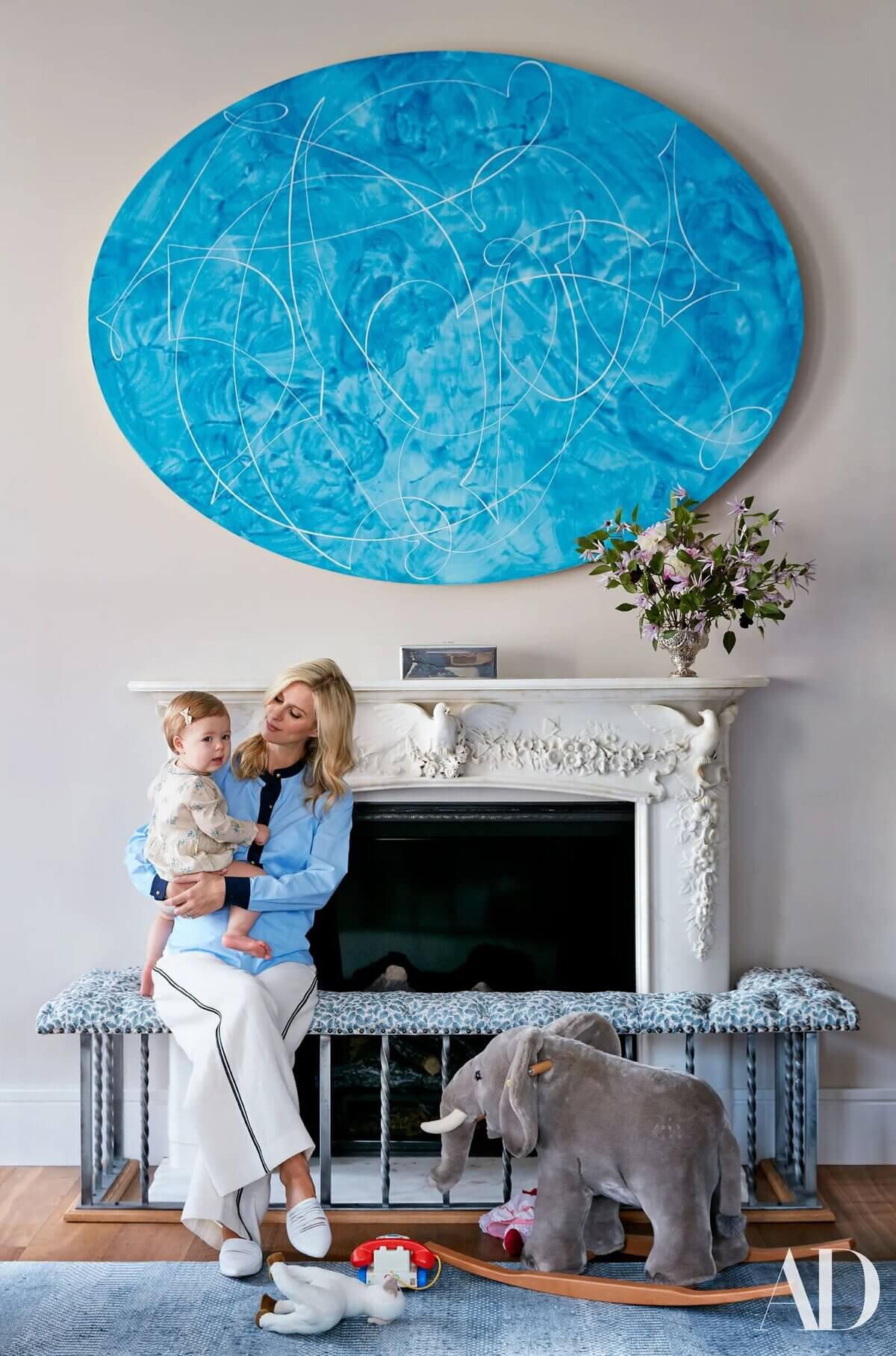 JAMES ROTHSCHILD AND NICKY HILTON CHIC AND CHILD-FRIENDLY PENTOUSE IN NY
Heiress Nicky Hilton Rothschild
Two cats, Mac and Cheese, live under the same roof as James Rothschild, Nicky Hilton Rothschild, and their two daughters, Lily Grace and Theodora 'Teddy' Marilyn. The couple is expecting the arrival of their third child in the summer of 2022.

Nicky Hilton, the young sister of Paris Hilton and heiress to the multinational hospitality company Hilton Resorts & Hotel, and her husband James Rothschild, one of the heirs of the biggest names in banking in Europe, the Rothschild, took control over the interior of their own family home. While James led the decorative process with a broader knowledge of interior design, Nicky completed the mood of their home with the addition of feminine touches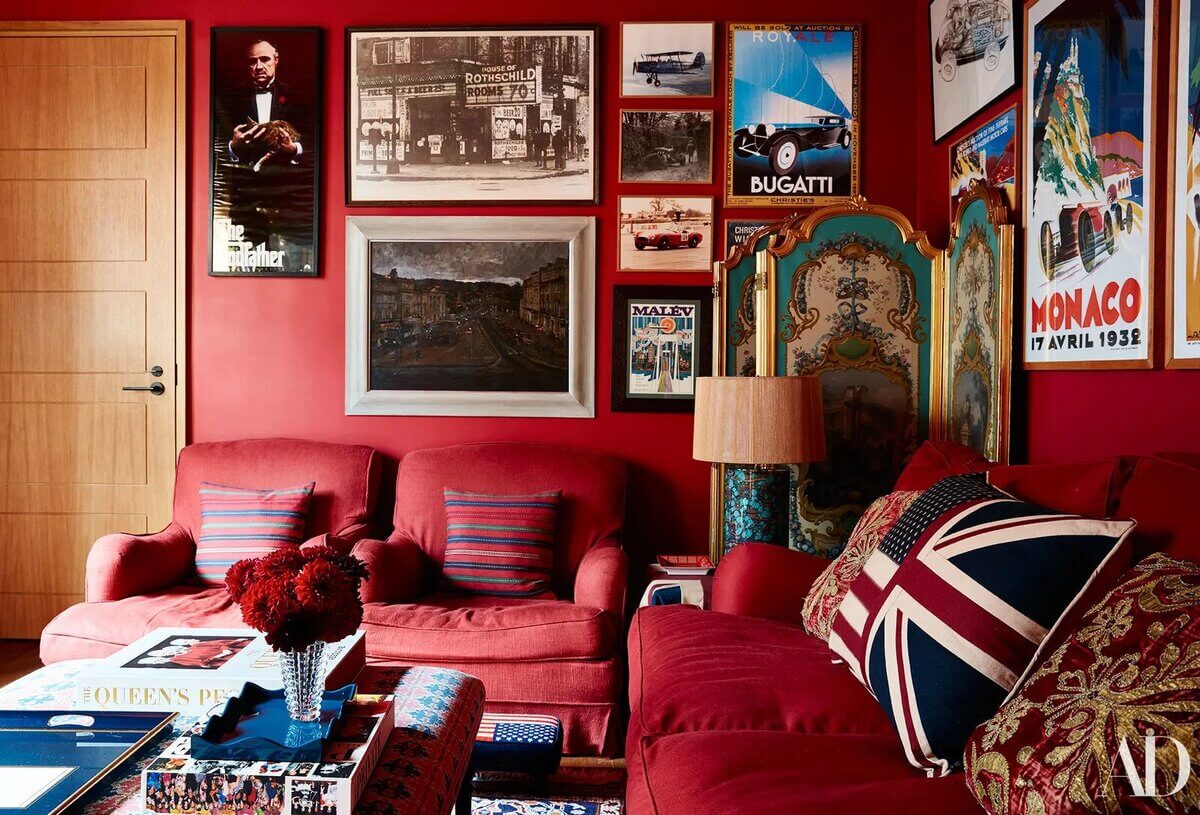 Before wedding and moving into New York City, James sold his family's Suffolk estate, that same year, many of the home's treasures migrated with him across the Atlantic. Some of the objects include an antique marble mantelpiece, a pair of chairs used by Lord and Lady Rothschild at the 1902 coronation of King Edward VII, as well as other seatings from the English estate, finely upholstered to bring these pieces back to life, and objects from James' father personal collection, namely vintage race memorabilia.
From England, not only extravagant objects with a unique historic value were brought by James Rothschild. The husband of Nicky Hilton brought the English design style too. Wall dressed up in warm colors of wallpapers with motifs, sofas and other seating with classic fabric covers, upholstery, cushions, and curtains with vintage and timeless patterns.
At James Rothschild and Nicky Hilton Rothschild's chic and child-friendly penthouse, the loftlike drawing room is the heart of the home. This space has a dining area and an open kitchen at one end. On one wall, built-in limed-oak bookshelves flank the fireplace, where an oval gesso-and-kaolin painting by Elliott Puckette is the focal point.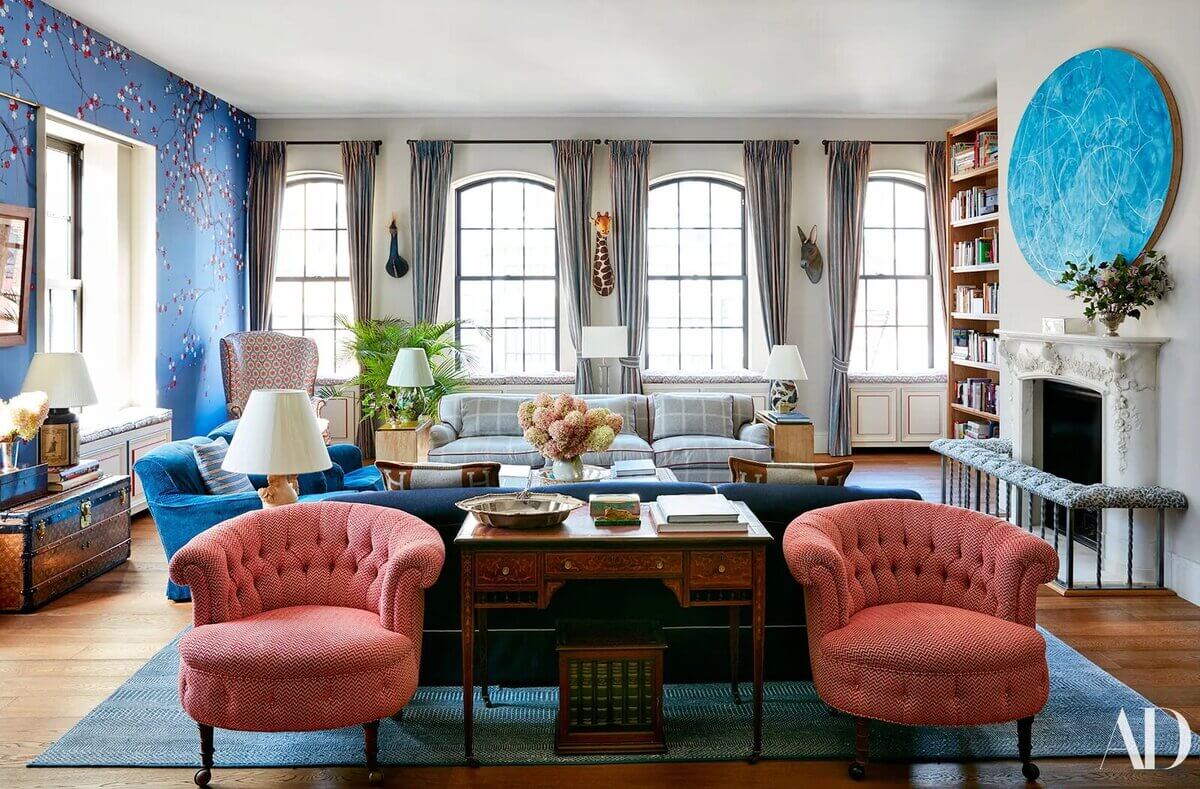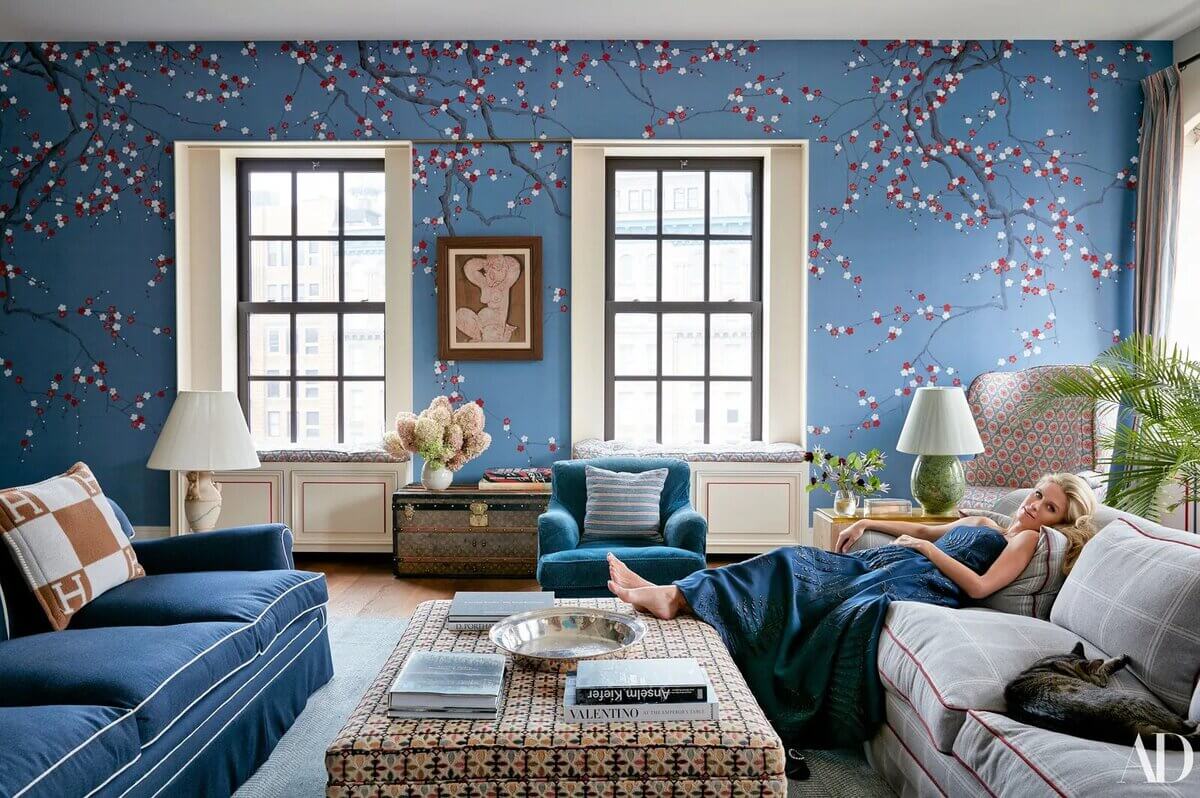 Despite the rare objects, for Nicky and James, nothing is more precious than the freedom and comfort of their children. Ain't a room that is off-limits to Lily Grace and Theodora 'Teddy' Marilyn, even to Mac and Cheese., as a child-friendly penthouse that their home is.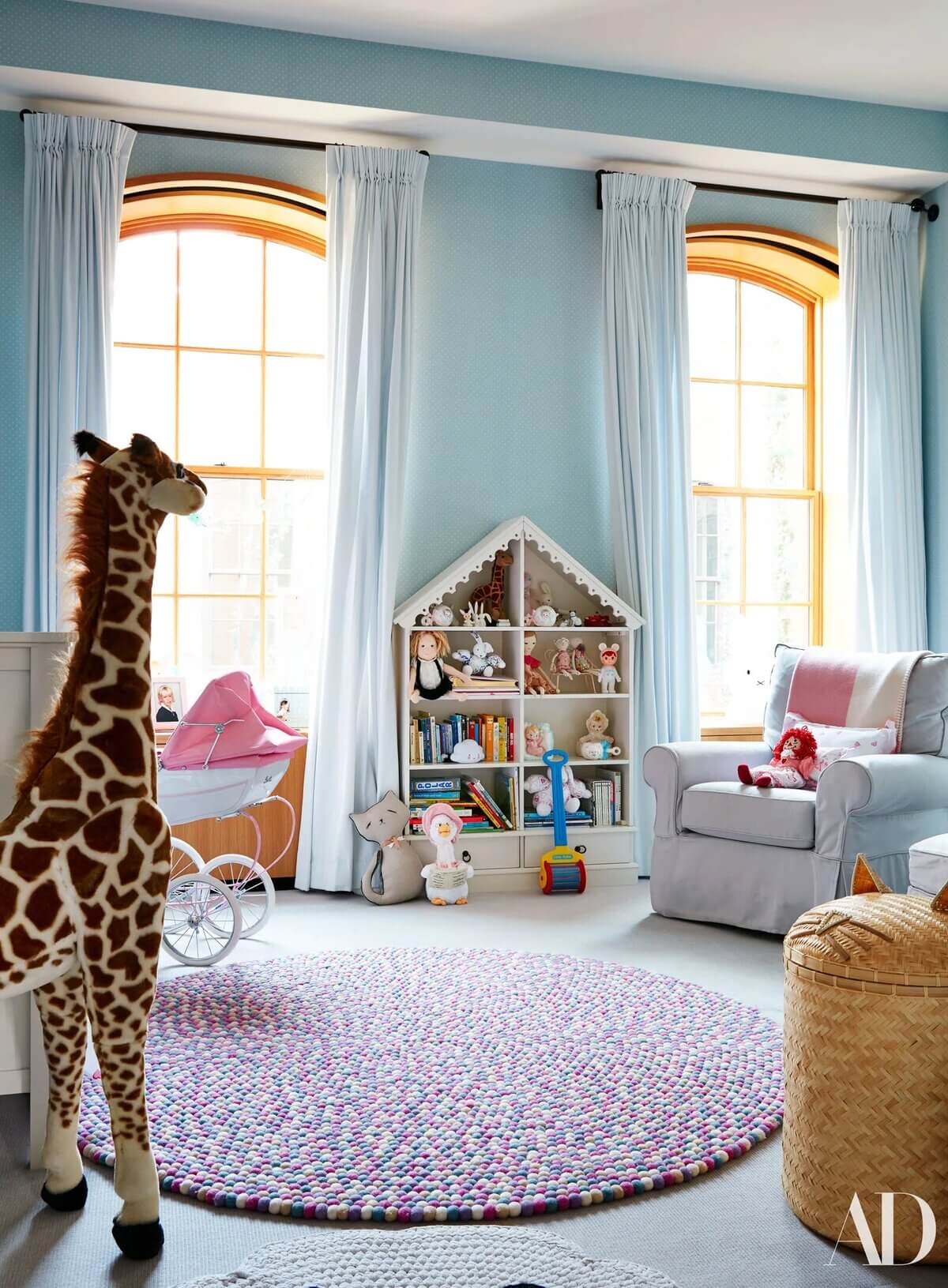 ARE YOU INTO INTERIOR DESIGN?
If so, discover modern furniture and lighting designed by design lovers for design lovers. All you need is to download the Hommés Studio catalog. To complete your interior design project, choose the high-end homeware by ACH Collection.

Source AD