With a friendly mix and successful nods to the 60s, the interior designer Pepe Leal has designed his new home in Madrid. An attic with terraces open to the Plaza de Las Ventas.
Showing us his work, the interior designer Pepe Leal is absolute power. Because of his profession, the designer likes to adjust his home and neighborhood. "I enjoy the work, telling it and explaining it," he says.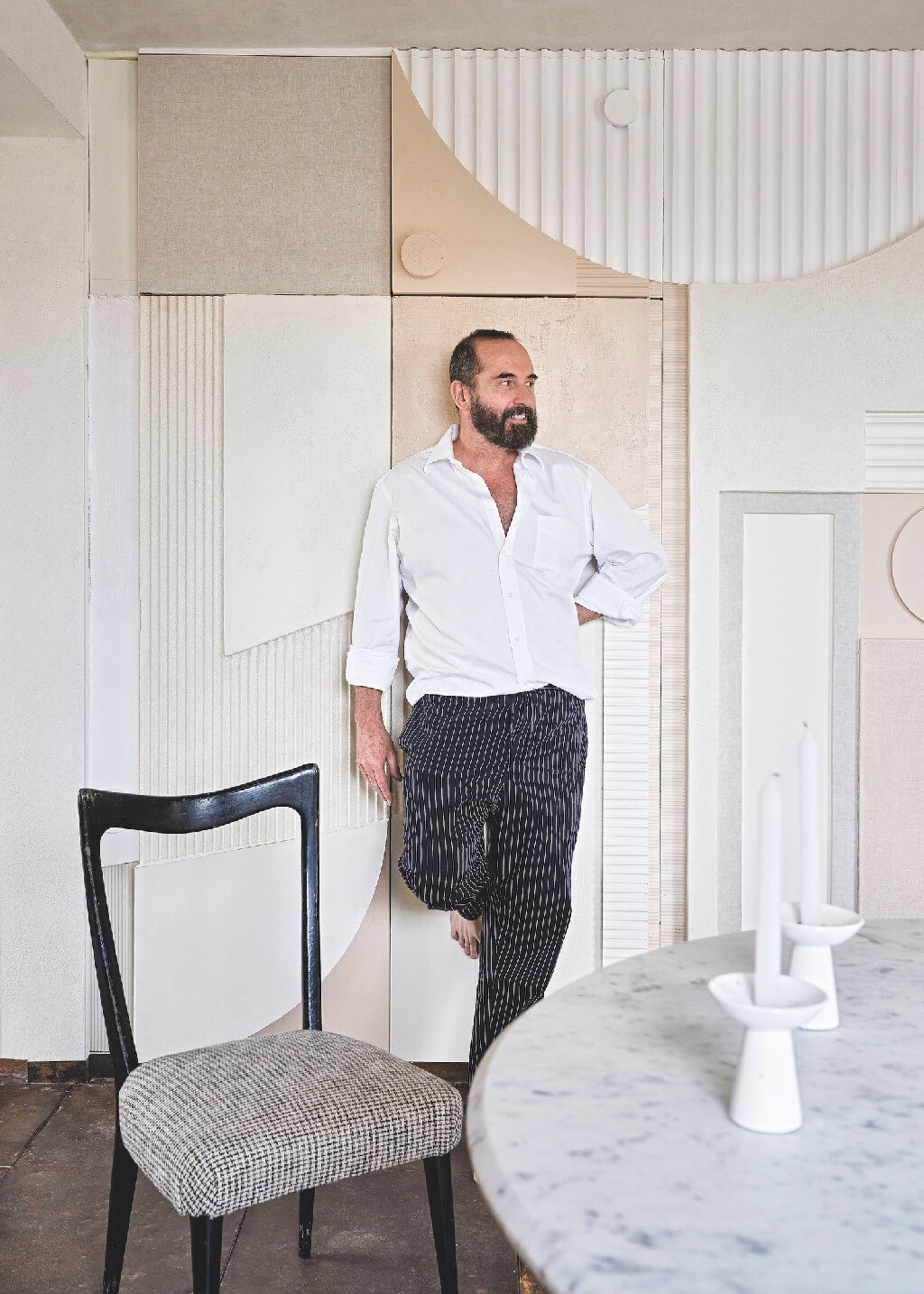 The apartment has 80 square meters plus 90 terraces with spectacular views of the Plaza de Toros de Las Ventas.  Once Pepe Leal saw the home, he fell in love with its views, making him decide to buy it. "I have done a good job seeing the result, and it has been worth it, although it has been a long and complicated work," he recalls about the process.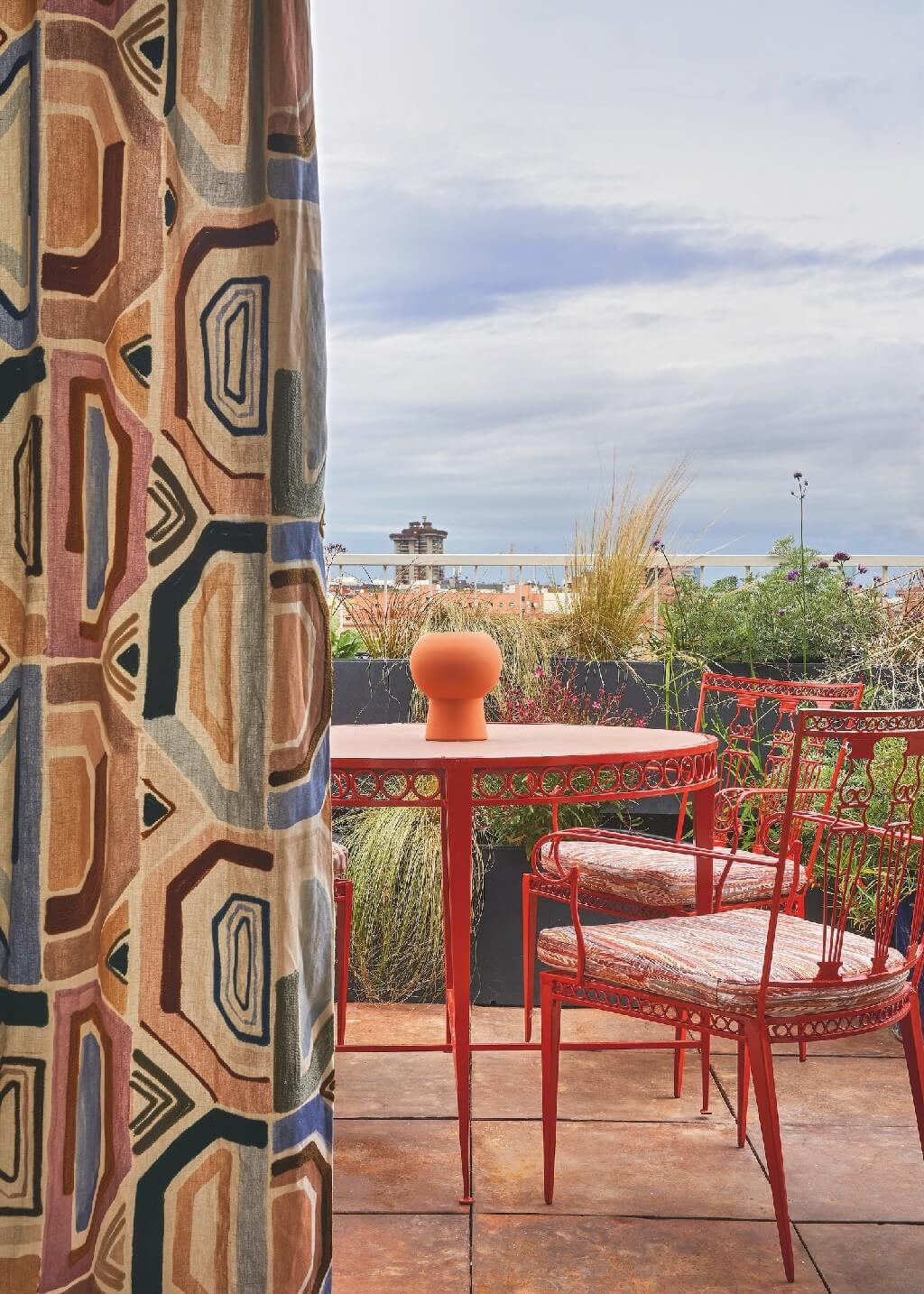 With the pandemic and a snowstorm that paralyzed everything, he managed to convert a space of old manufactures into an apartment turned to the outside. With a living room, bedroom, dressing room, kitchen, dining room, and two bathrooms, everything is thought out to the details. 
One of the great stars is the front of the room. An authentic handicraft of bricks cut diagonally inspired by the neo-Mudejar bullring seen from its large windows.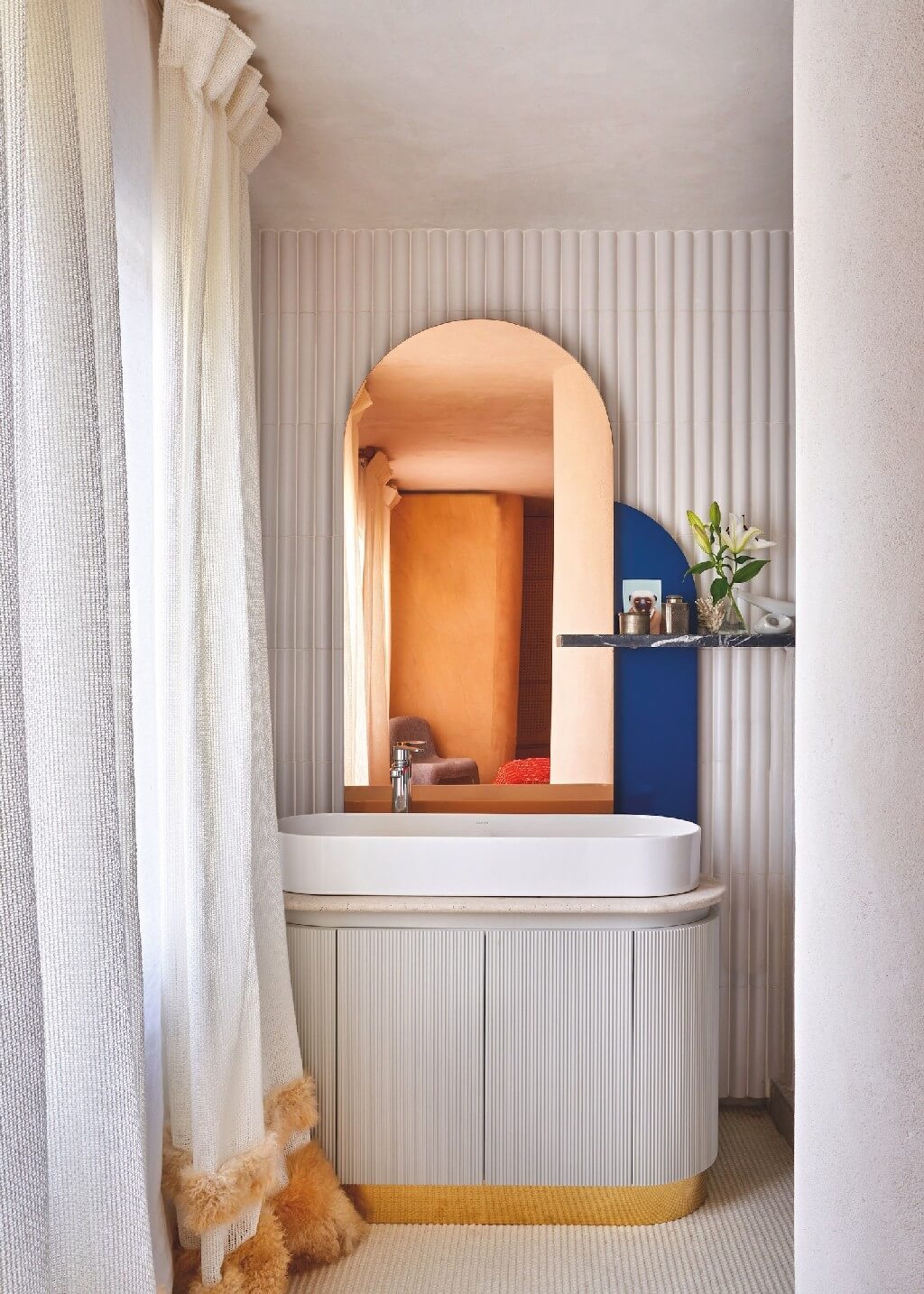 "The children of friends always want to come home because they say they are going to Batman's lair. Since I have all the doors camouflaged, they seem like a superhero! "jokes Pepe.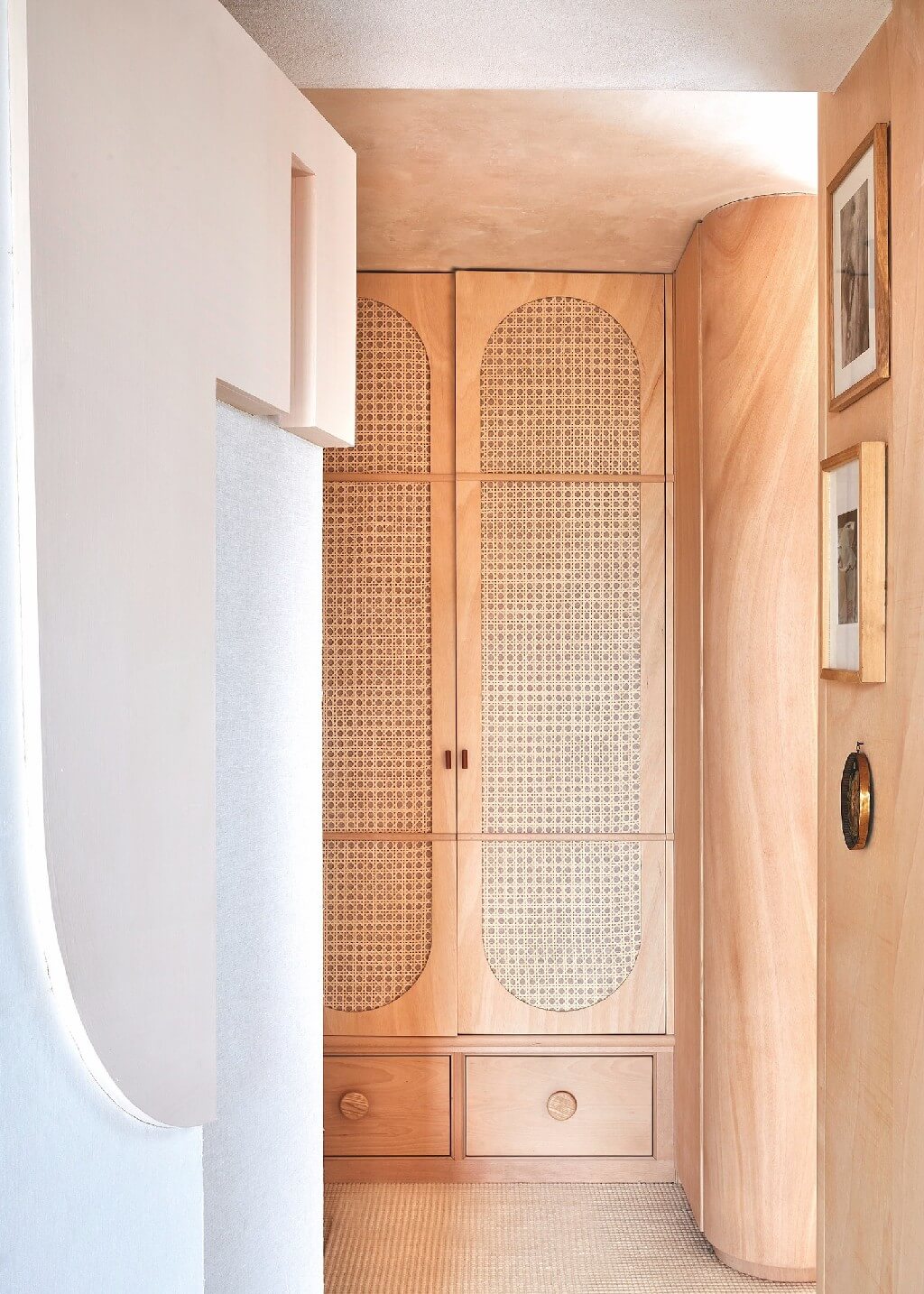 A small boutade has been allowed on the ground by installing old metal sheets for formwork walls that he acquired with remains of cement and bumps.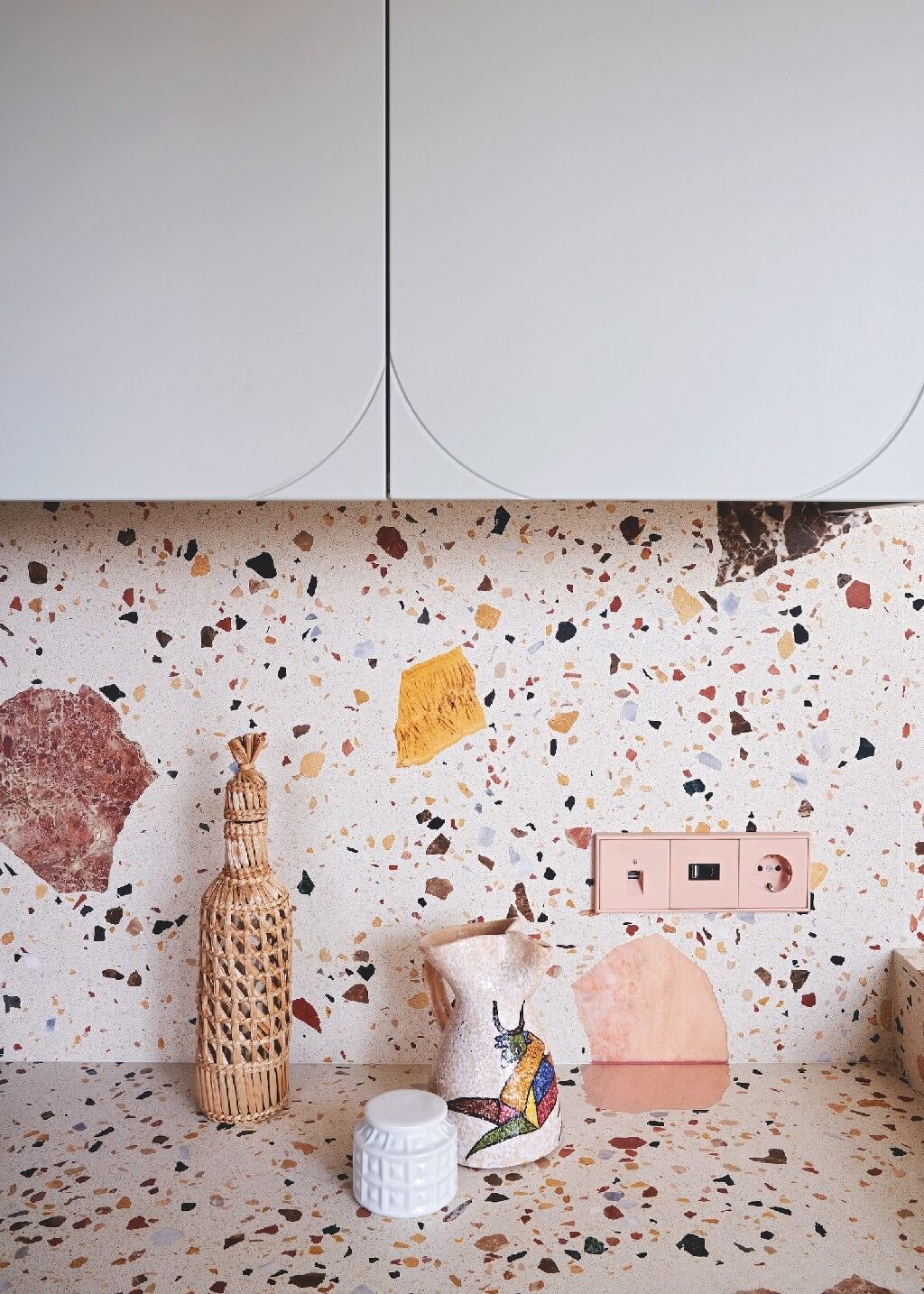 "This has been a bit crazy. The masons told me: 'But you will put this as a base and then with something on top, right?'" Well, no, it was the final stage. He likes that they serve to combine exterior and interior.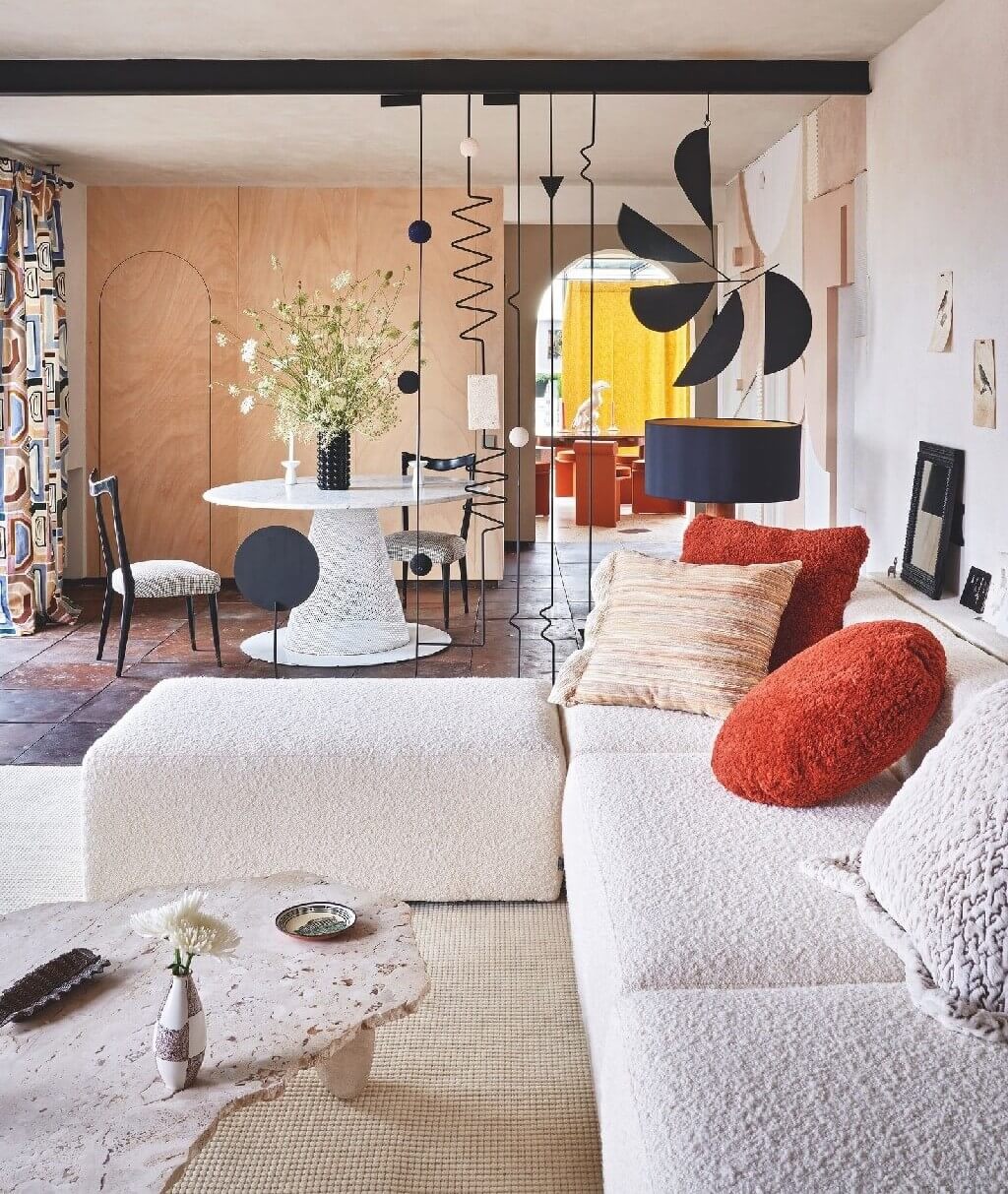 In the kitchen dining room, he created a spectacular skylight that reveals the sky of Madrid and has enhanced the sixties touch with a terrazzo floor.
Each project, each house, is like starting over and responds that he is in another moment. For this reason, this has nothing to do with the previous one, nor will it surely have to do with the one that comes later.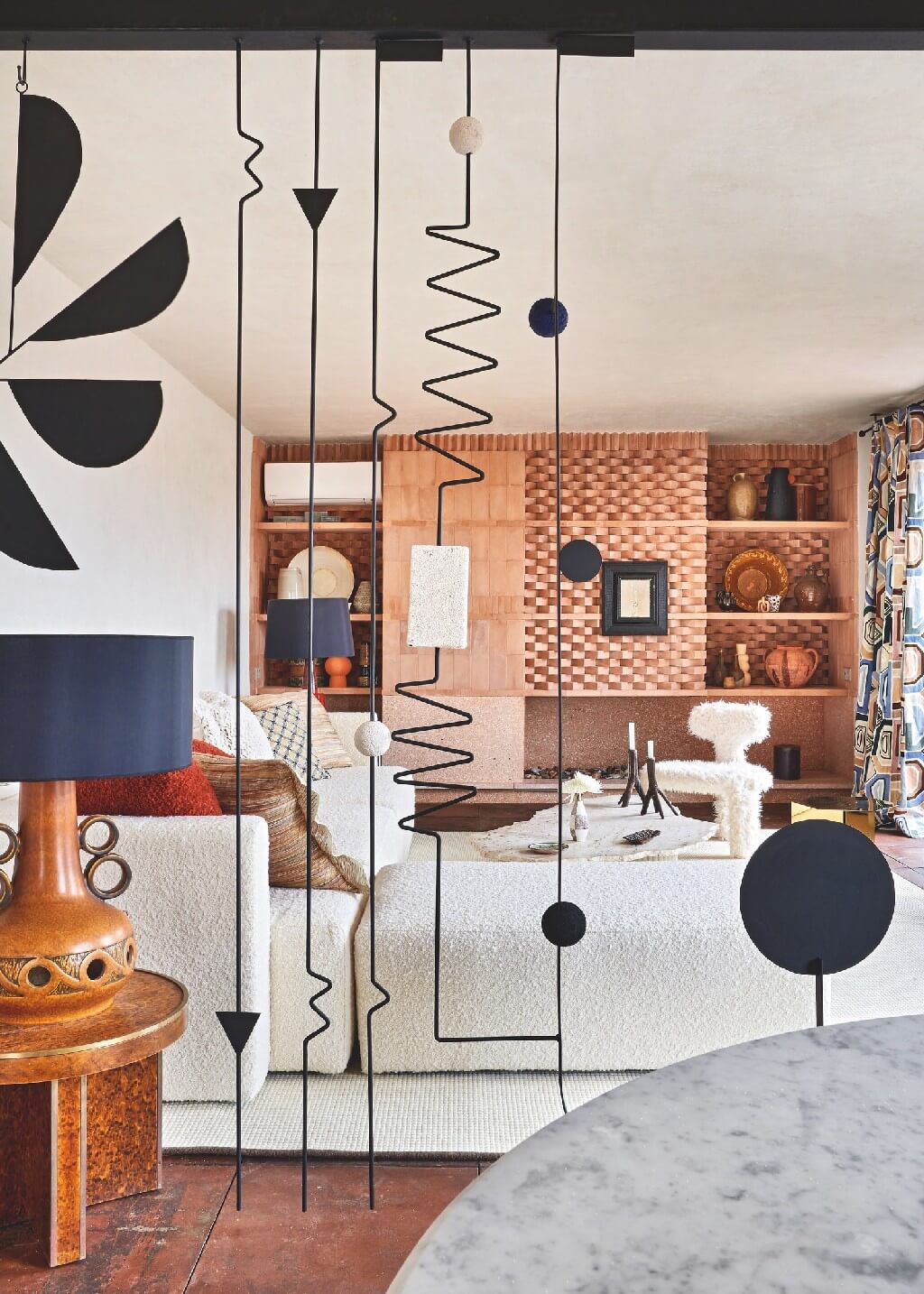 We really hope you liked our article. Feel free to pin all the images to your favorite Pinterest board. Meanwhile, you can also visit our Pinterest boards to get more inspiration.
Get more ideas for your projects and find functional, stylish, and sizable lighting and furniture choices:

Source: AD