Renzo Piano and Daniel Goldberg, collaborators on The Shard, have arrived in Sydney Harbour to offer you a chance to live in these penthouses. Their partnership, which in 2012 birthed geographical icons The Shard and Shard Palace in the heart of London, is on foot once more. This time, however, their project takes place in Sydney.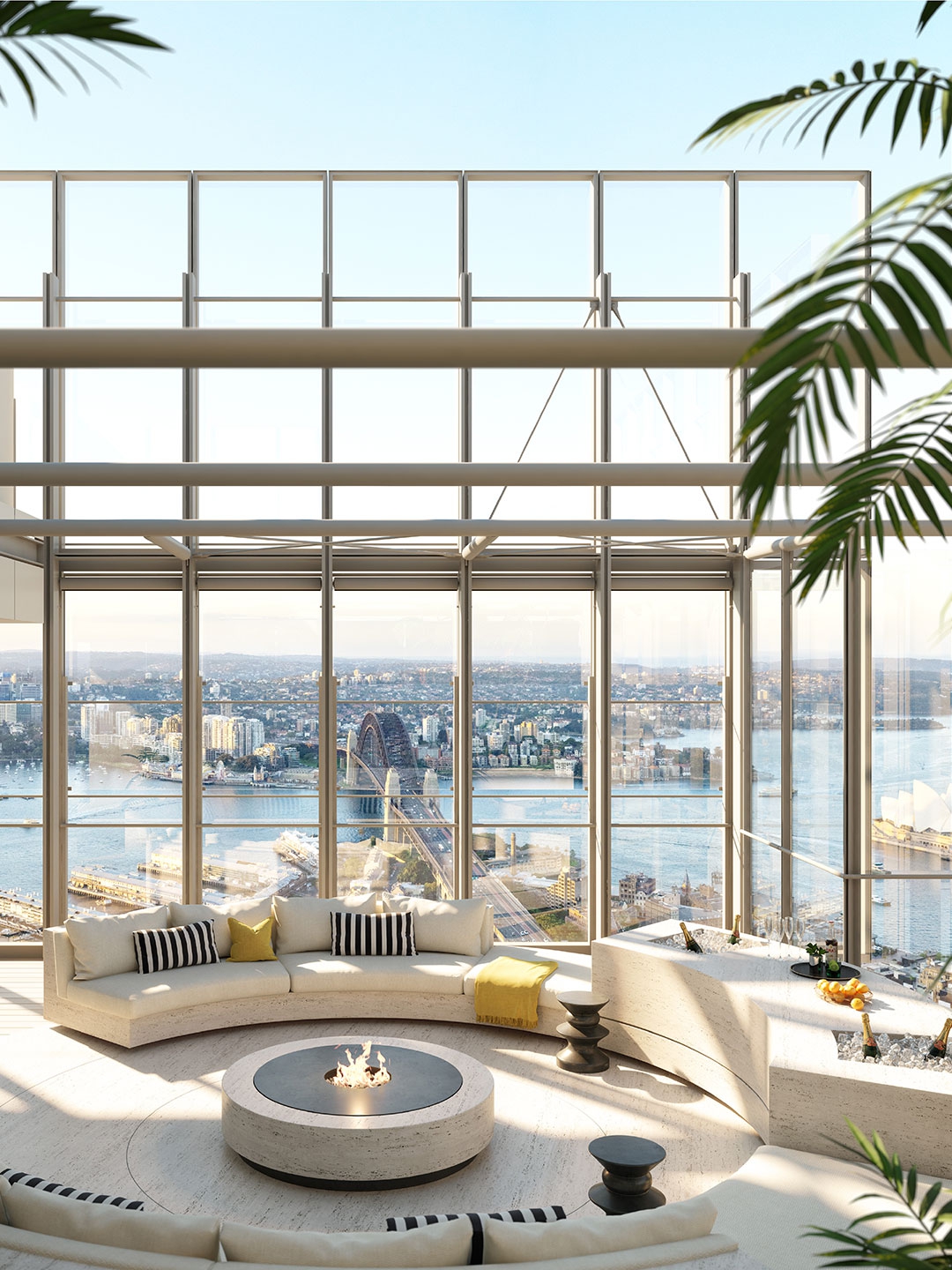 Just the address is enough to indicate the luxury that defines their collaboration. One Sydney Harbour is the home to the most expensive home in the Australian market, with its penthouse being sold for over $140 million.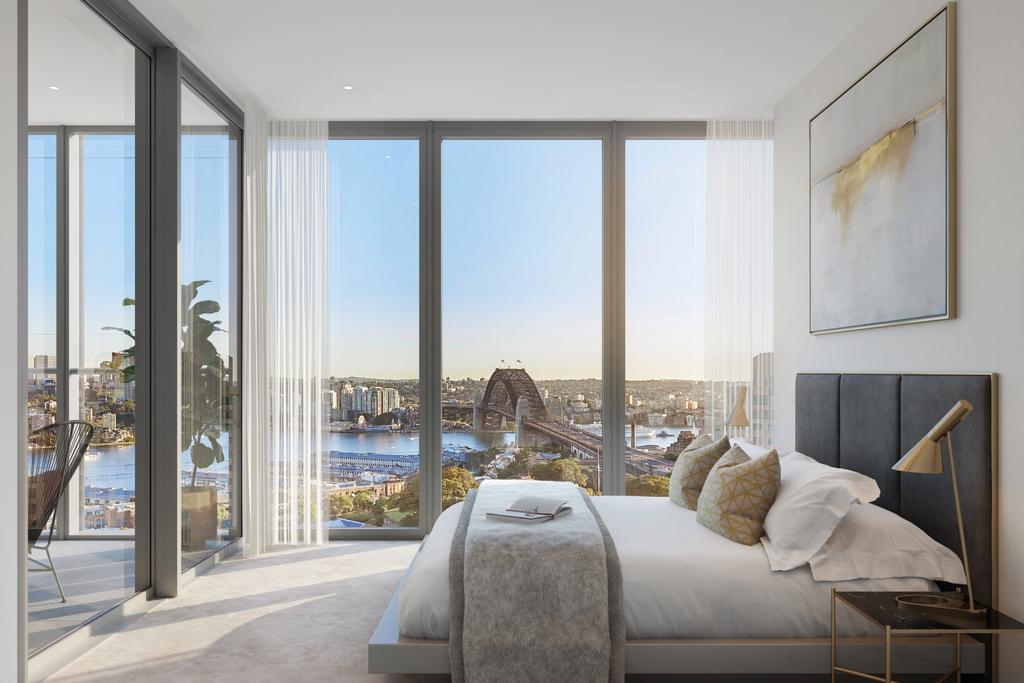 Most excitingly, Residences Two will contain two 'Skyhomes,' penthouses located on the building's top two floors. Vastness is the keyword for Piano and Goldberg's luxury homes above the Harbour.
Each Skyhome takes full floor space, reaching up to a staggering 670 square meters in size and boasting ceilings at the height of three meters.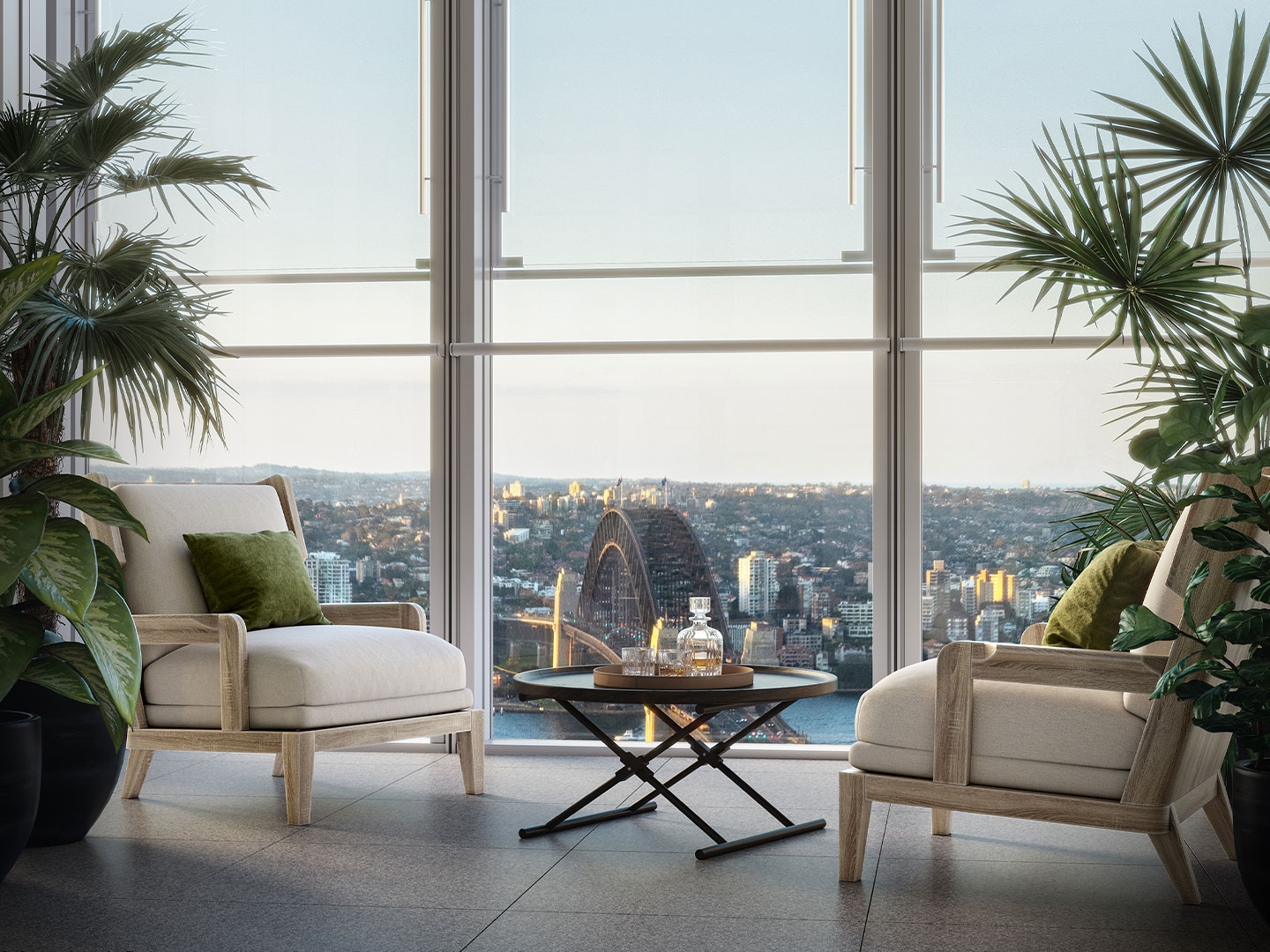 The lucky residents and their even more fortunate guests will access their Skyhomes through a private lobby. So the residents will be able to entertain the guests on a private rooftop terrace, each with its own gathering spaces and swimming pools. Called 'Sky Terraces,' the terraces will be up to 110 square meters and have enough space for a dinner or an evening party.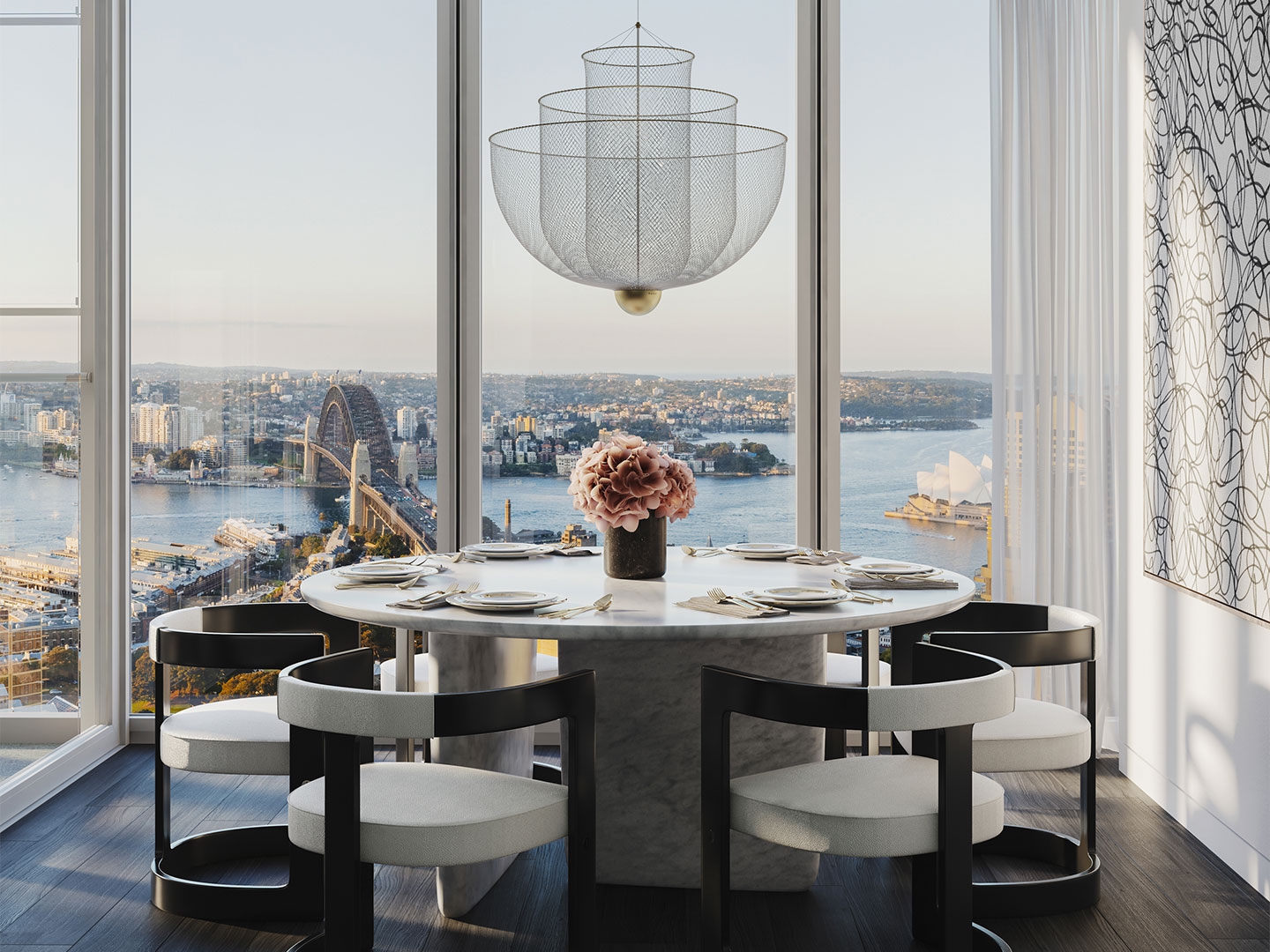 "Luxury is often confused with opulence. Our approach to luxury is very much about craftsmanship, telling the story of curation, a sense of authenticity," says Goldberg. "We wanted the interiors to be timeless, sophisticated, and stylish.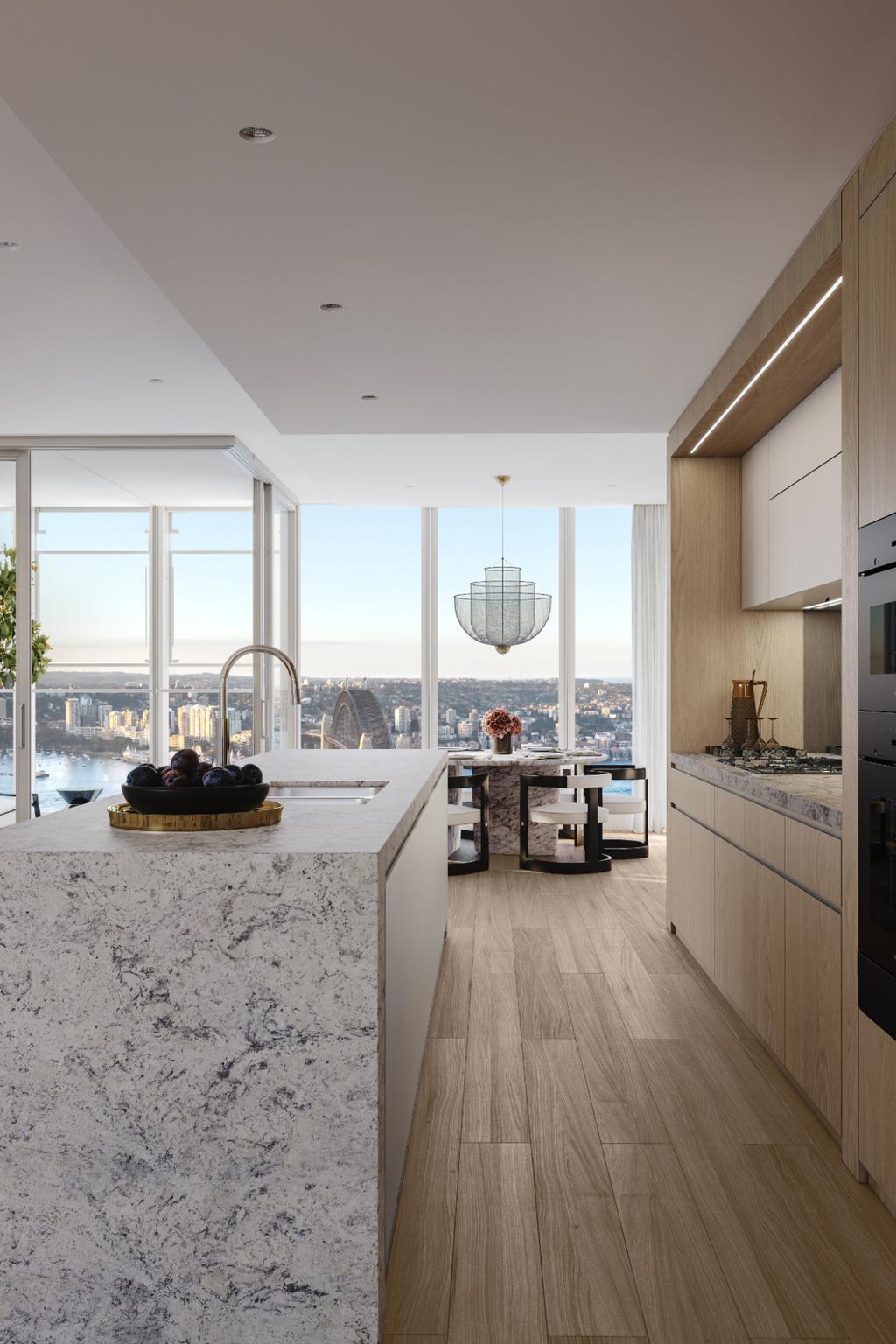 A key element of the residential Skyhomes – apart from their panoramic views of the Sydney Harbour Bridge and the Opera House – is their interaction with light. Piano explained how they wanted the building to reflect and bend the light, with each finish chosen to magnify this surreal quality.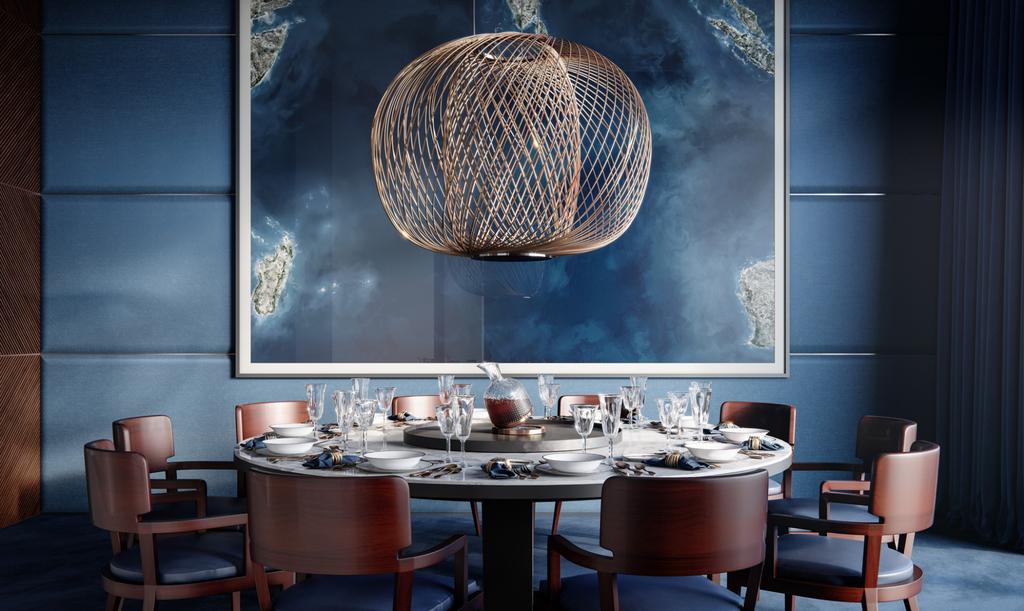 "All places have a story to tell, you just have to listen to that story, and I think Sydney has a great story to tell," Piano says. "We immediately started to think about these buildings being like crystals. In this case, I think it is very much about this. About making something that tells the essence of this city, a sense of lightness, light, and transparency."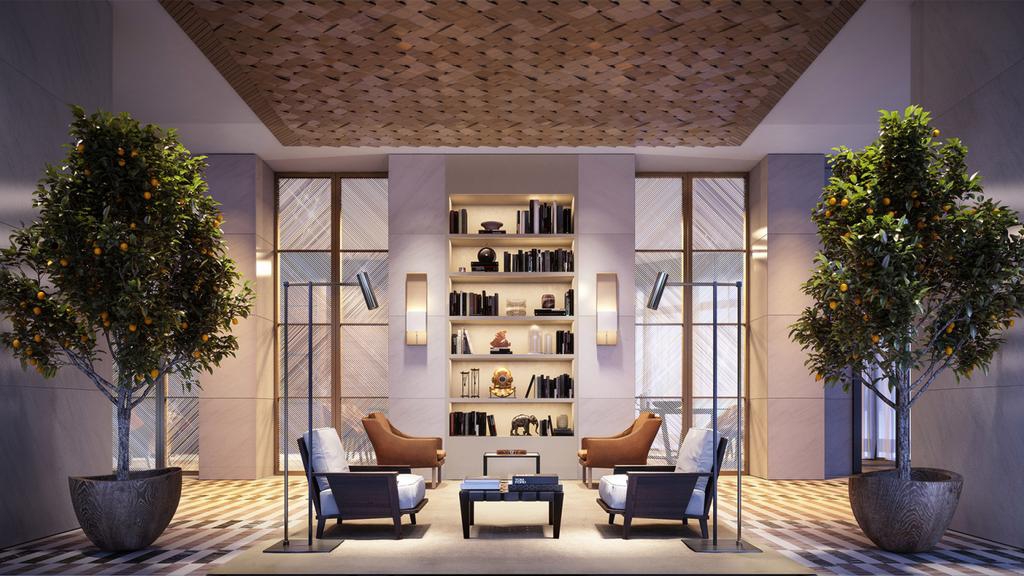 Goldberg repeats this idea, explaining how he wanted to transport guests and residents of the Skyhomes to other worlds. "The experience of being in the Skyhomes was inspired by life onboard private yachts with their seamless transition from inside to outside spaces, and the feeling of freedom and elegant comfort."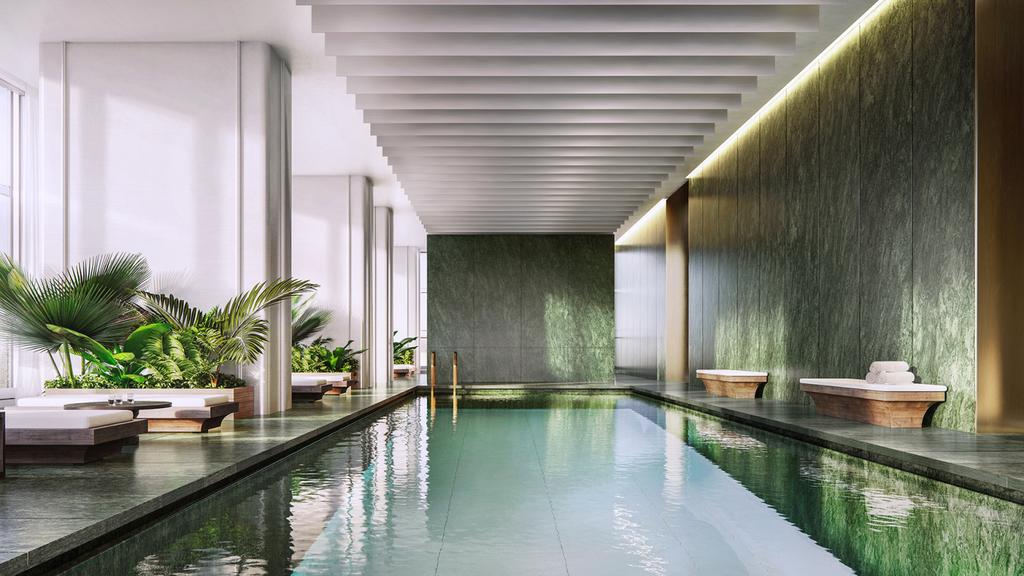 We really hope you liked this penthouses article. Feel free to pin all the images to your favorite Pinterest board. Meanwhile, you can also visit our Pinterest boards to get more inspiration.
Get more ideas for your projects and find functional, stylish, and sizable lighting and furniture choices: