Cummings Estate is the family home of the architect Chet Callahan and his husband, Jacinto Hernandez. The Spanish Colonial property was fully renovated by Ghislaine Viñas.
Ghislaine Vinãs who already had worked with Chet Callahan, was invited to join the extensive renovation in order to add modernity and color to the historic property. Built in 1895 in the neighborhood of Los Feliz in Los Angeles, Cummings Estate is a joyful and stylish family home.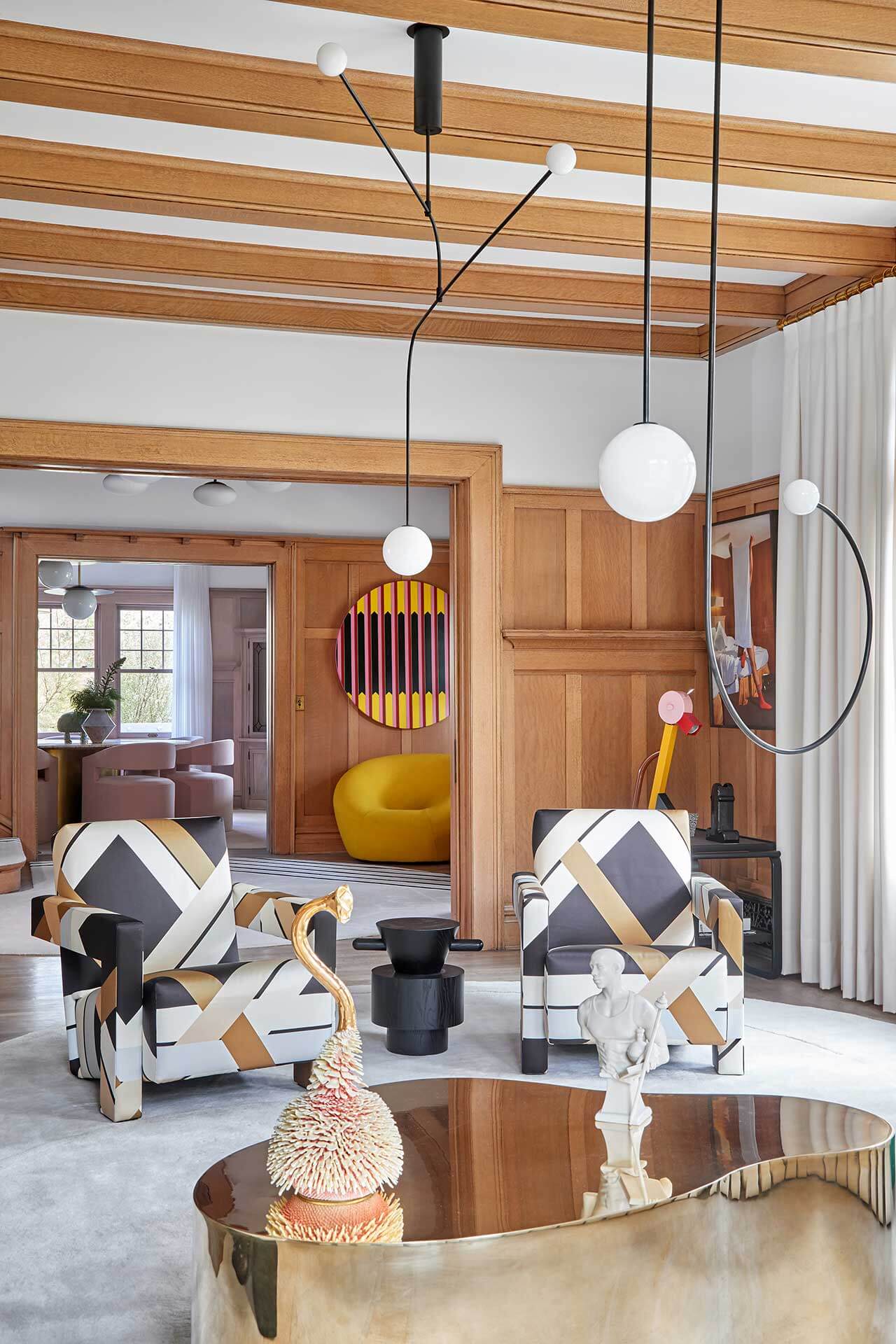 CUUMINGS ESTATE BY GHISLAINE VIÑAS
Cummings Estate by Ghislaine Viñas for Chet Callahan is an extensive restoration, extension and modernization of the first estate in Los Feliz. Deferred maintenance and previous owners' alterations marred the once-stately facade of the house.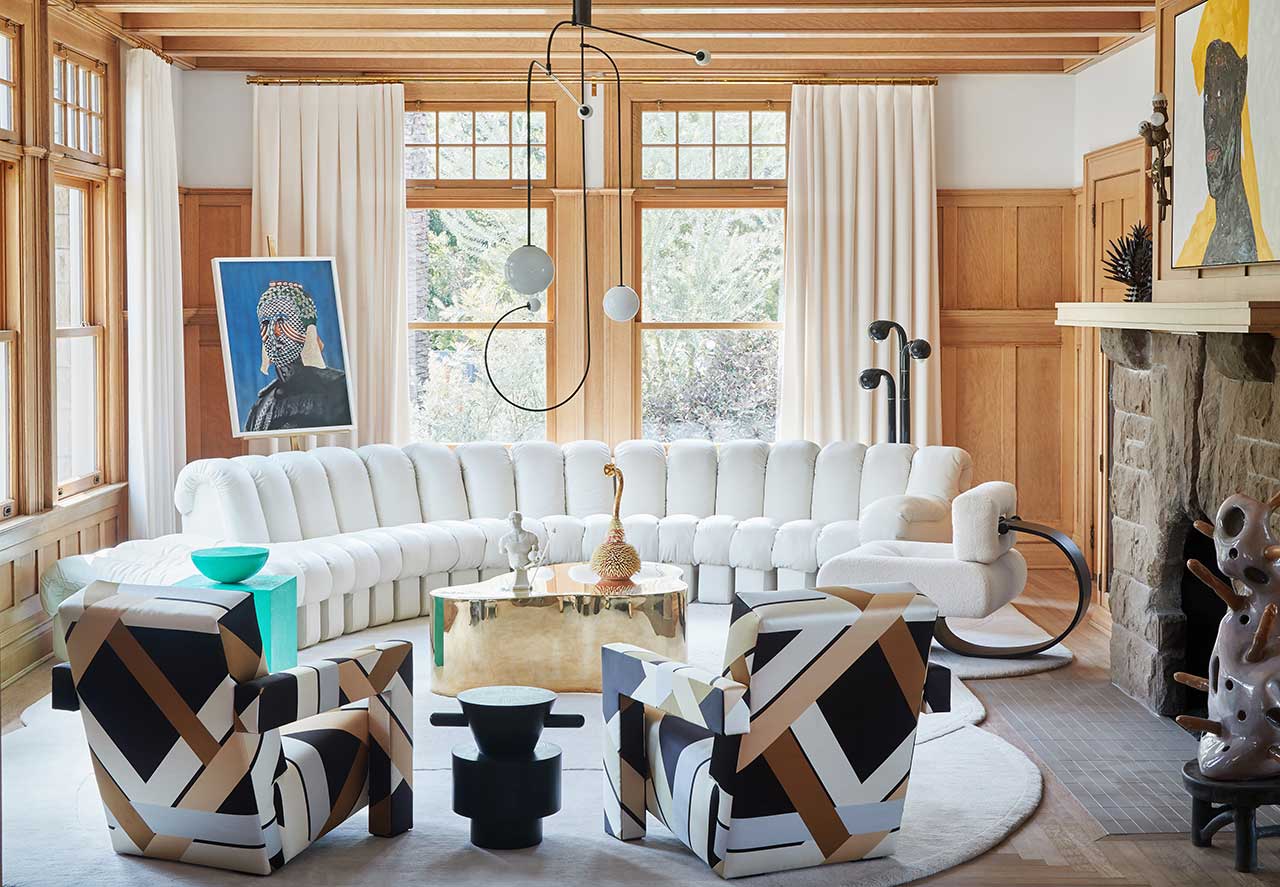 The project included an intense study of sepia-toned photographs from the original exterior. Built in 1895, the interior layout segregated service spaces from the primary entertaining zone and left a small kitchen in a remote corner of the house. Thus, the project includes a kitchen addition that places a new, modern kitchen at the center of the house with a sweeping view of the Los Feliz hills, the Hollywood sign, and the Griffith Observatory.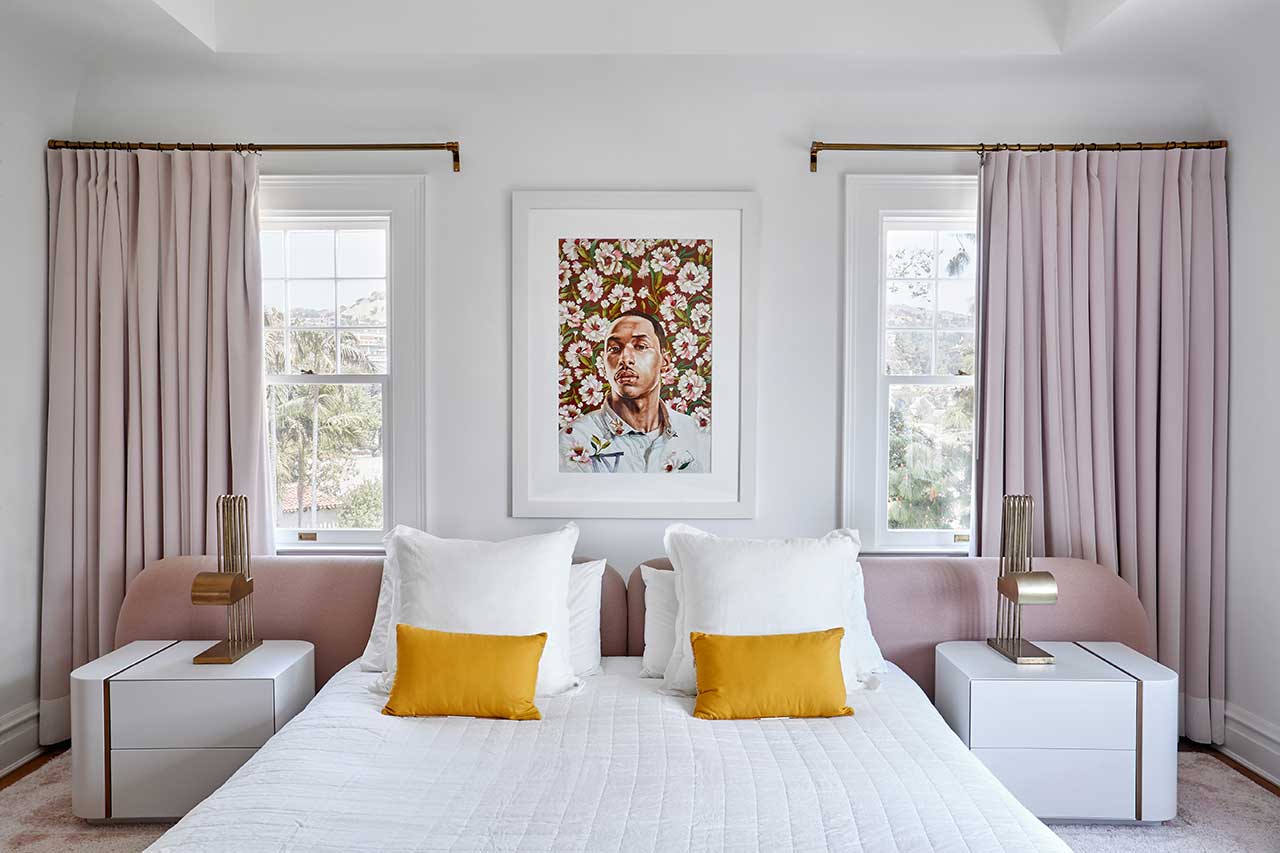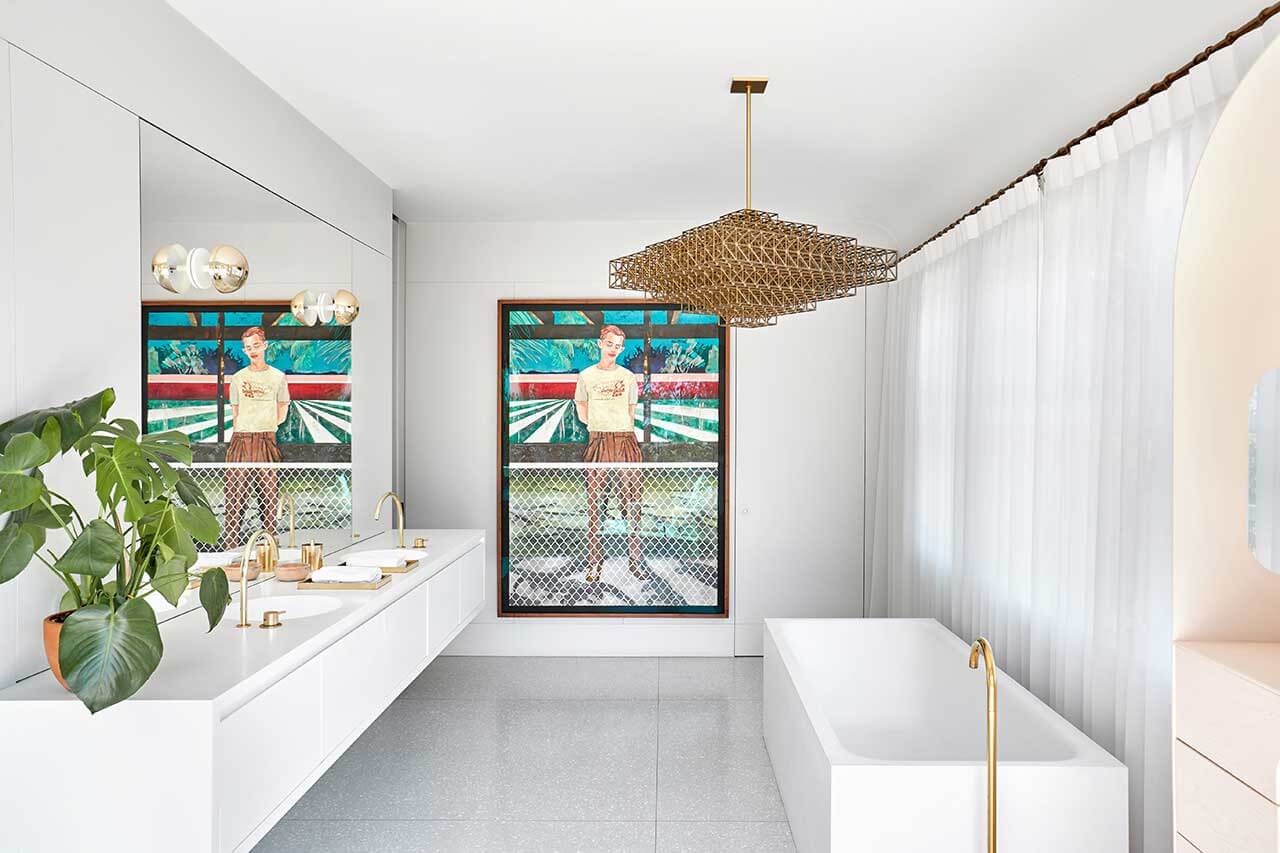 The project also converted the attic and basement to interior, useable square footage. Throughout the house, the new, minimally-detailed elements juxtapose against the restored, historic features of the home to draw contrast and appreciation of each.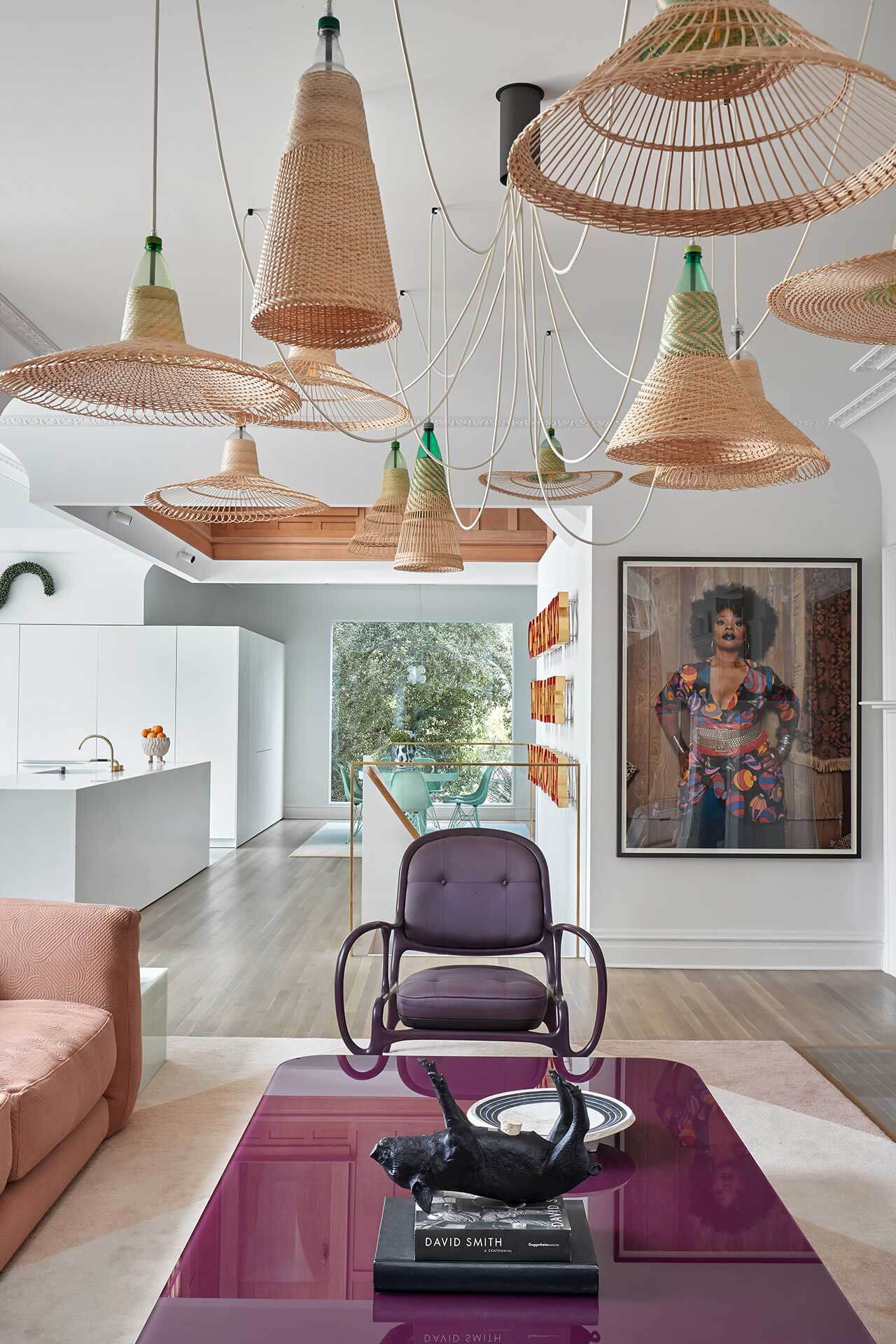 Ghislaine Viñas worked on the design for two years, carefully curating a vibrant home that matched their last one. Raised in South Africa, the Dutch designer, who's based in New York City, is known for her bold and adventurous designs, which perfectly align with the art collecting homeowners.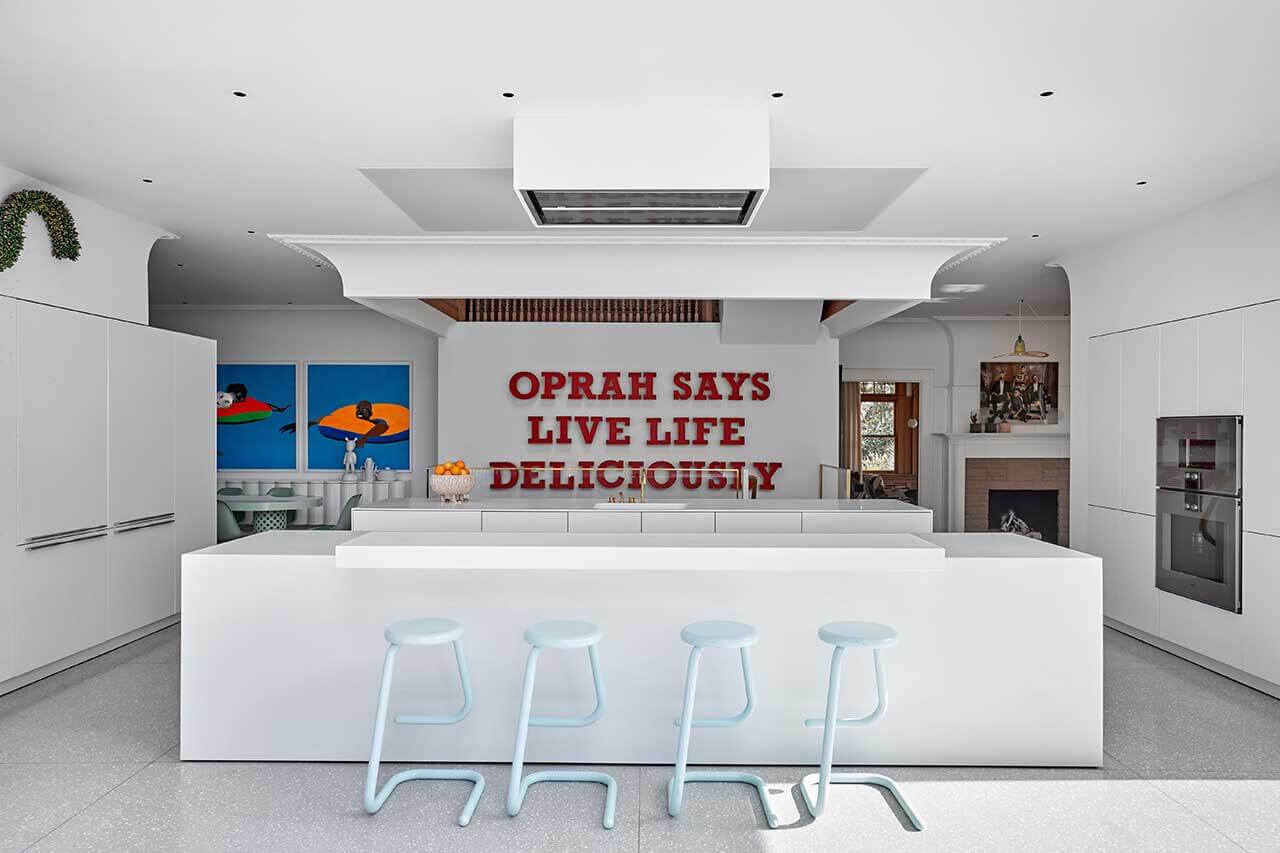 GLAD YOU'RE HERE
Since you have come this far, we kindly invite you to download the Hommés Studio's Catalog and discover furniture, lighting, and home accessories to design an iconic home.
Pay a visit to ACH Collection website as well and discover high-end homeware and pet accessories for a wholesome modern lifestyle.

Source Design Milk