Christmas Decor Tricks to keep in mind if you want to decorate your home with an elegant and unique Christmas Spirit.
To experience the best emotions of the Holiday Season is to fall under the spell of the Christmas Spirit, with an array of sensory triggers – lights, music, colors, smells, and textures. To this, add an equal measure of comfort and glamour to a journey to idyllic headspaces.
Instead of thinking of Santa Claus and plastic trees, think of a Christmas morning, of an escape to Aspen, the wood-crafting of a Swiss Chalet, the velvetiness of melted chocolate, the texture of dusted sugar, and the softness of a wool sweater.
Christmas Decor is packed with creative potential. The following Christmas Decor Tricks prove it.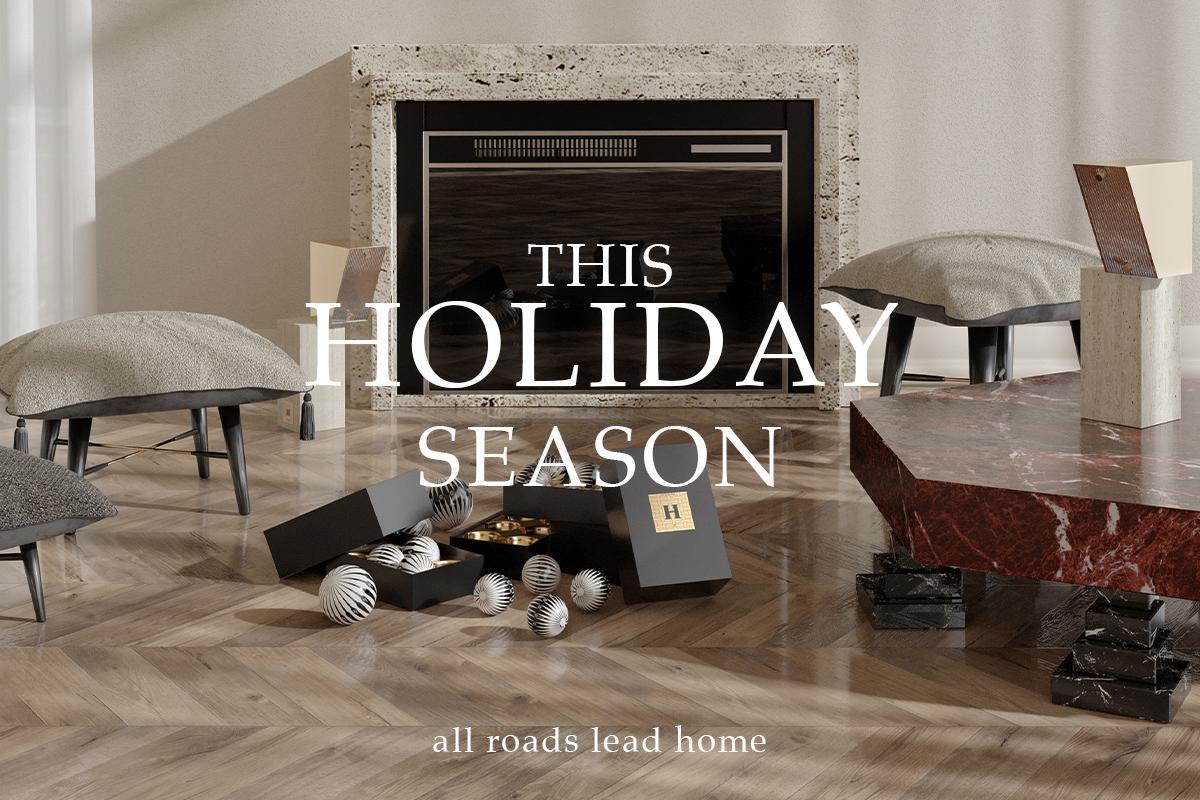 BREAK WITH TRADITION
From all of the Christmas decor tricks in 2021, this is the most important one – break with tradition! Dare to be an iconoclast, forget about the murky greens mistletoes, hideaway Santa's figurines, and let all your imagination flow.
What do the holidays mean to you? How do you want to feel when at home? Do you really want to be surrounded by fake plastic trees and flashing lights? Or do you want a Christmas decoration that speaks the soul of your home and welcomes your family and your friends?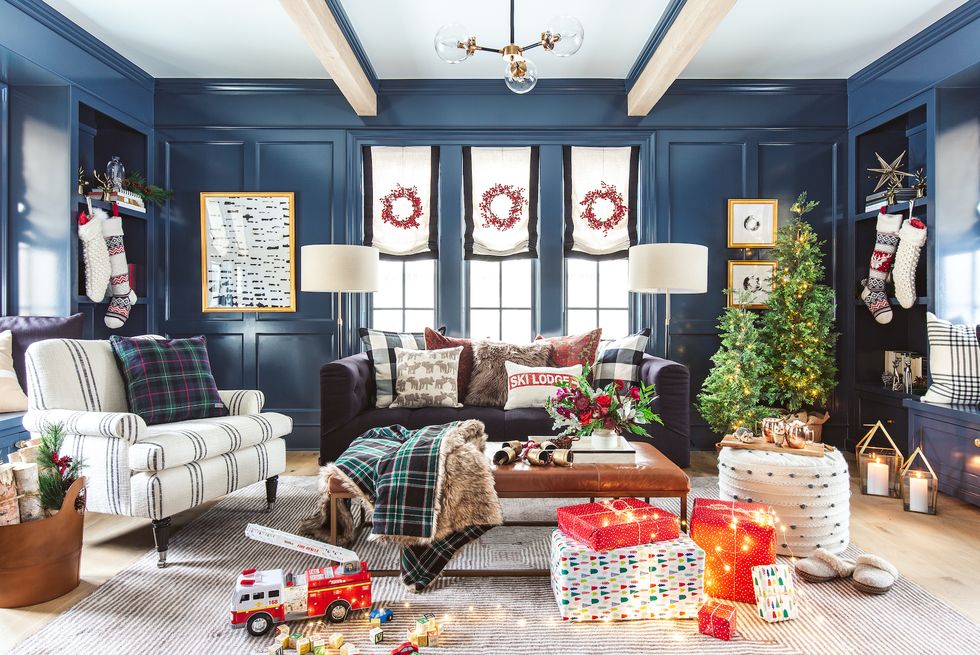 TRY NEUTRAL COLORS
When it comes to Christmas Decor, breaking with traditions means doing everything differently. Usually, the Christmas decor color palette is red, red, gold, and some burst of earthy blues, right?
But what about shifting the classic red and green Christmas decor for sandy hues, caramel browns, light greys, and warm whites?
A cluster of whites can set the perfect mood for the holiday season, the utmost peaceful state of mind. Mimicking a snowy morning or the gelid sunlight, an all-white Christmas decor is quiet, involving, and magical.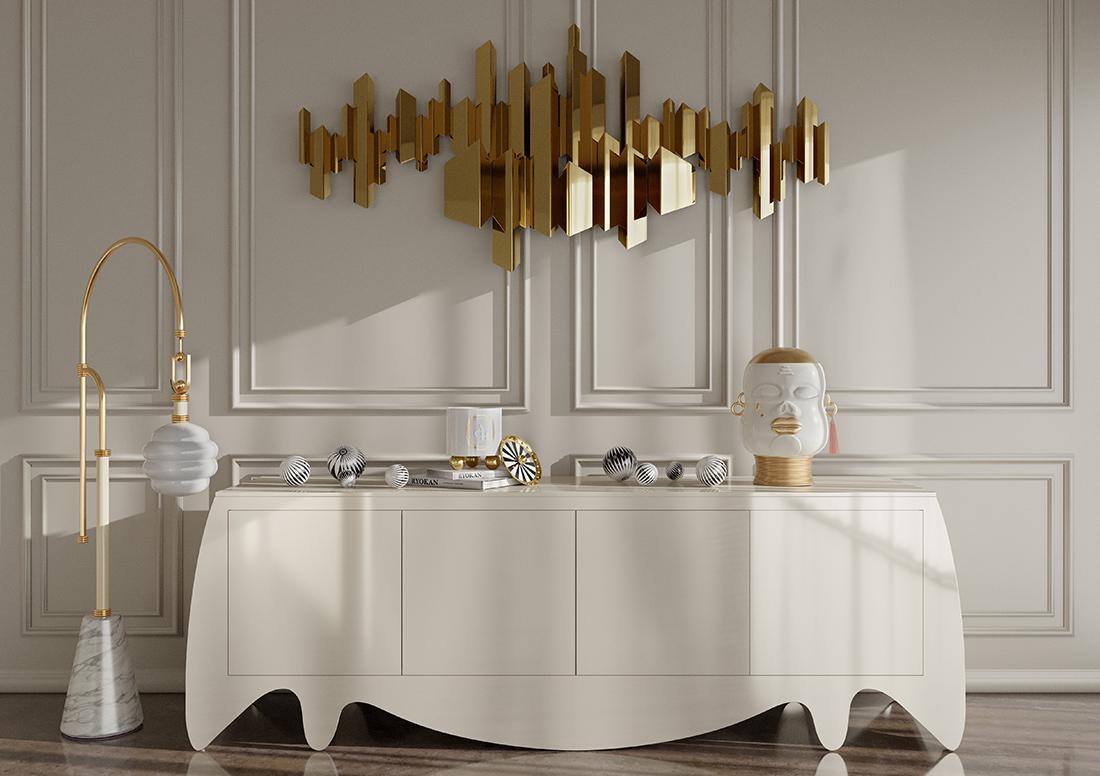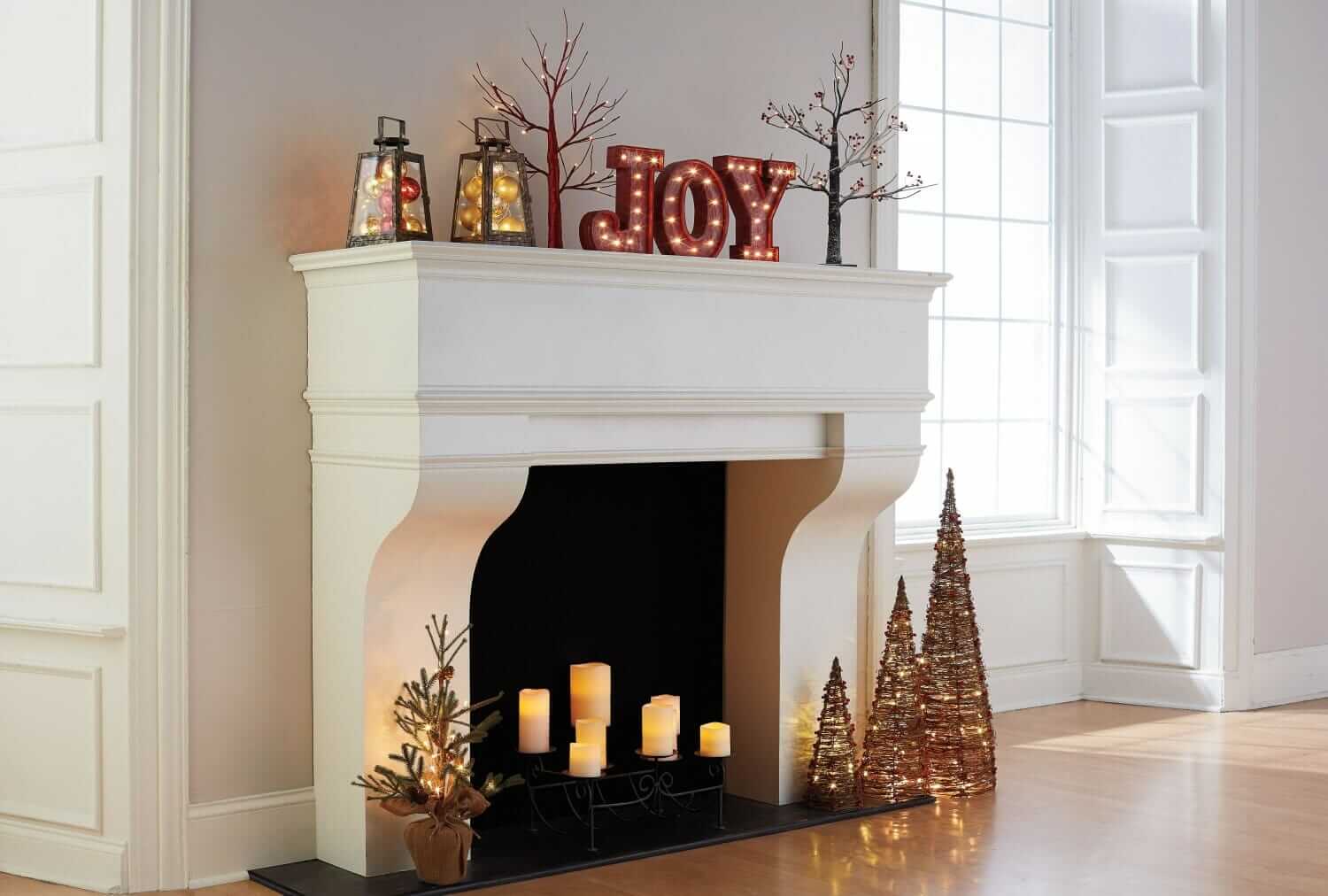 REWORK ACCESSORIES YOU ALREADY OWN
Celebrating Christmas implies kindness and nurturing. Kindness and nurturing towards others and towards the planet. When decorating your home for the holidays, how can you take care of our shared home? Let your imagination take over your home and… rework objects and home accessories that you already own. For instance, hang a beautiful rug on the wall. It will create an additional horizontal layer. Therefore, it will create an involving atmosphere.
When the holiday season is over, instead of packing those objects for one more year, revamp your home. Just have fun and unleash your inner interior designer.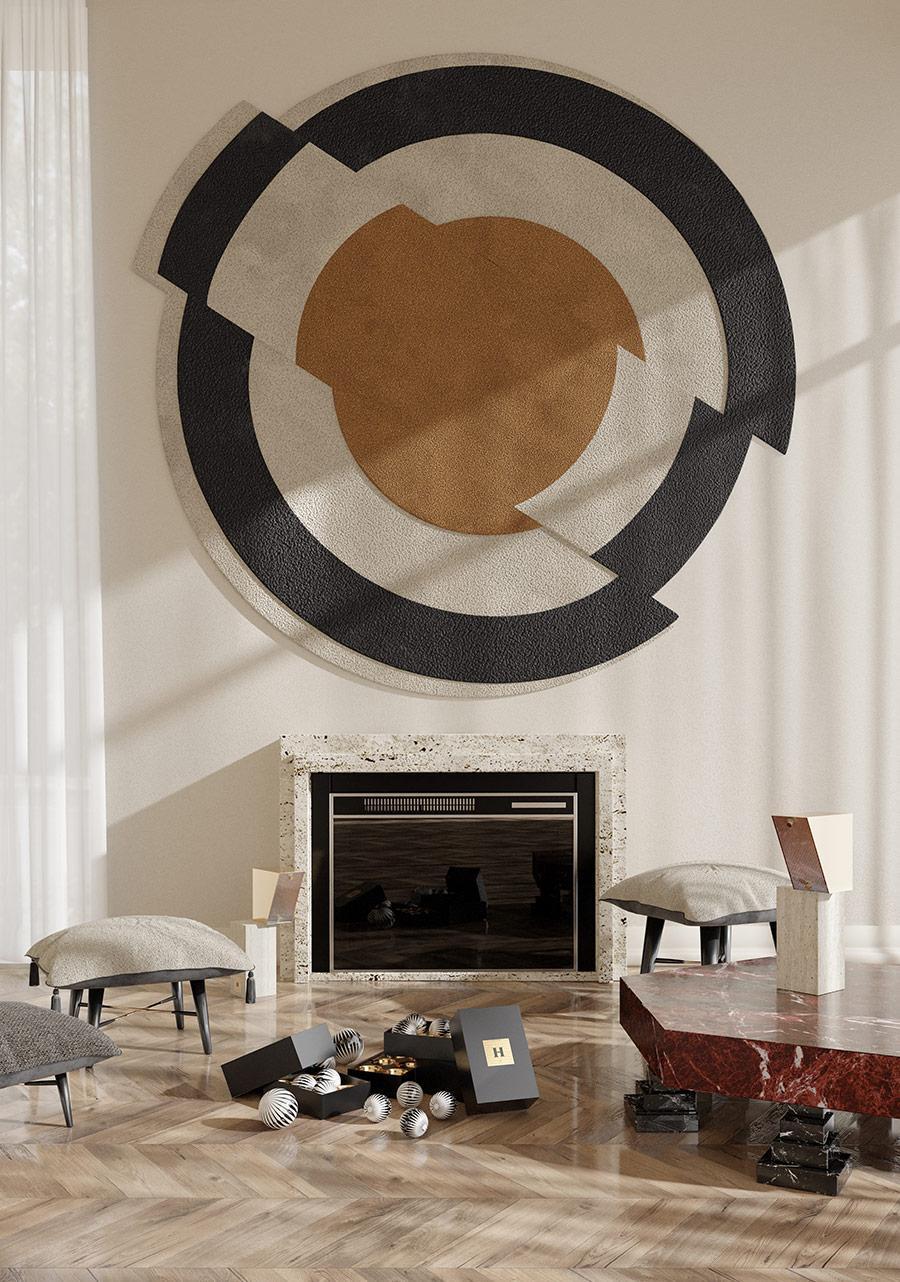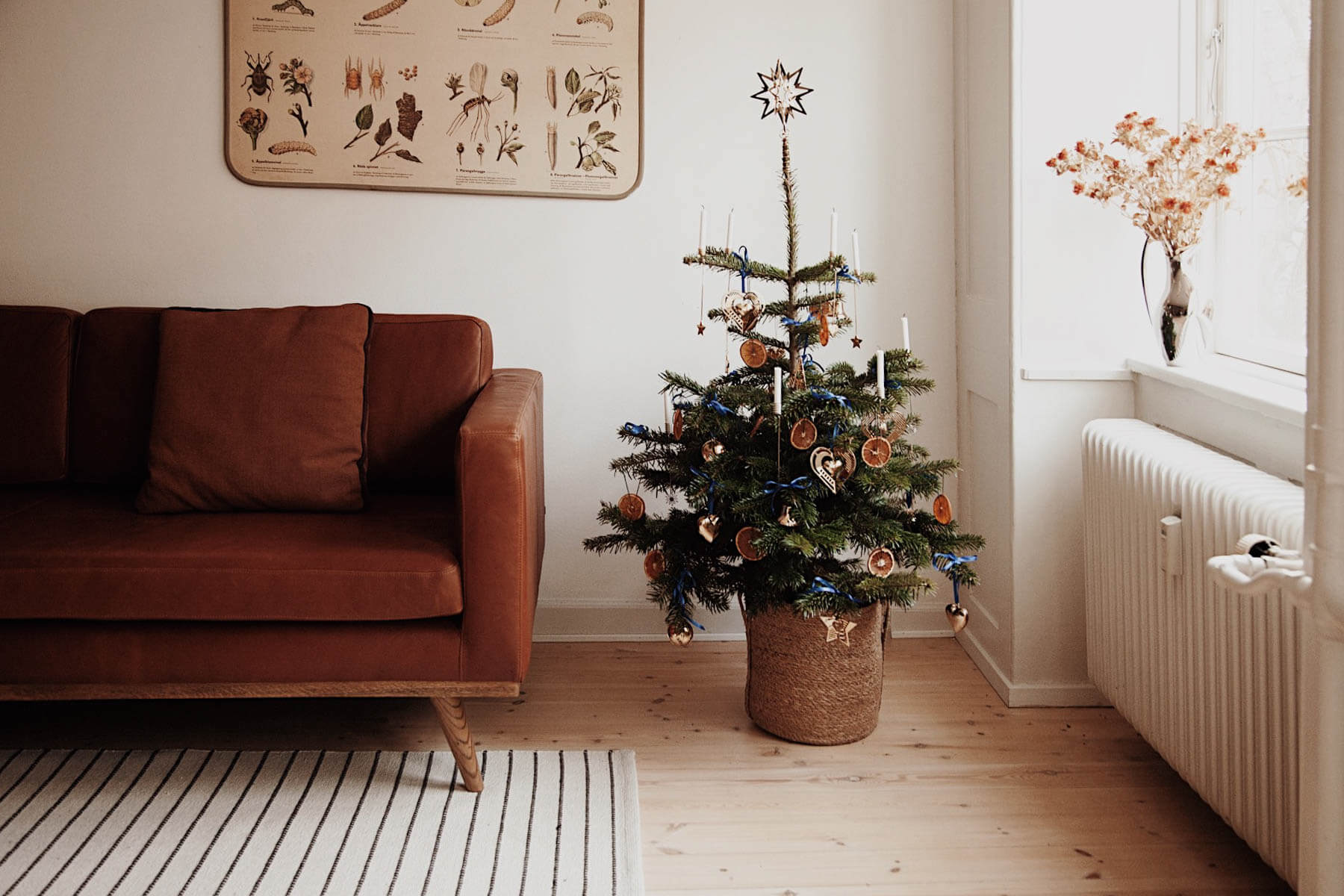 BE BOLD
Every interior design guide dares you to be bold. So here we are… challenging you to be bold! But how do you create a bold Christmas decoration? Decor your home for the Holiday in an unconventional way, with informal colors and shapes, and with an urban and industrial charm. Such as the grunge style. Grunge is an untamed aesthetic, the juxtaposition of bold colors and shapes.
CHOOSE A THEME
Christmas decorations can be fun! Choosing a theme is the beginning of a creative process that can lead to surprising holiday scenarios. For instance, a theme is a game-changer, it pushes you to be more innovative and to rethink objects that you already own.
How would a Christmas interior decor inspired by the fall season look like? Perhaps the color palette would be a gradient of pinks, oranges, and browns. Instead of pine trees, the themed Christmas interior would have dried flowers or even fresh flowers). It would be a celebration of the holiday season with a vibrant and optimistic vibe.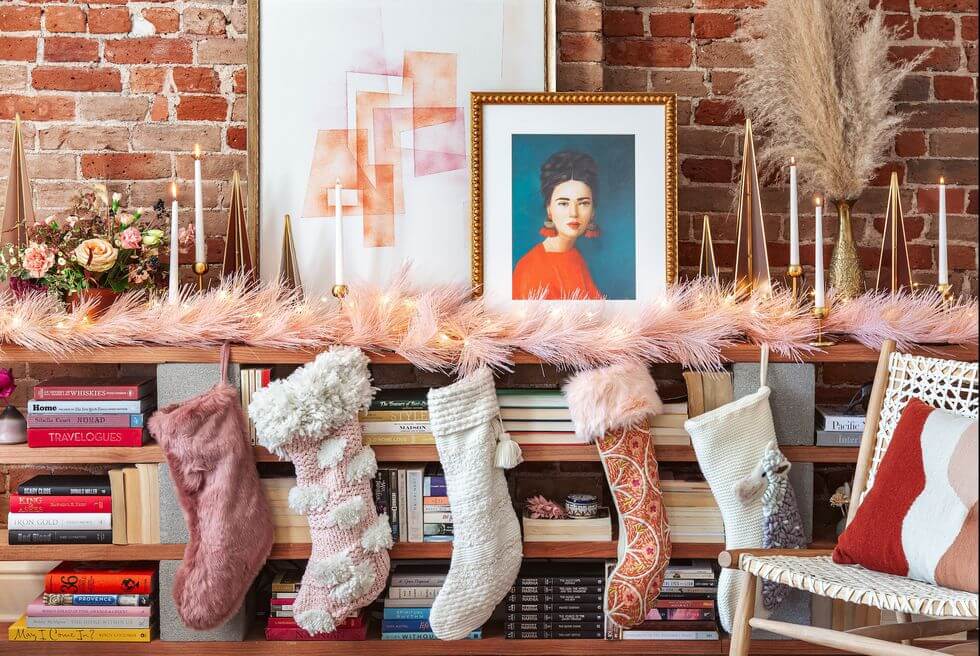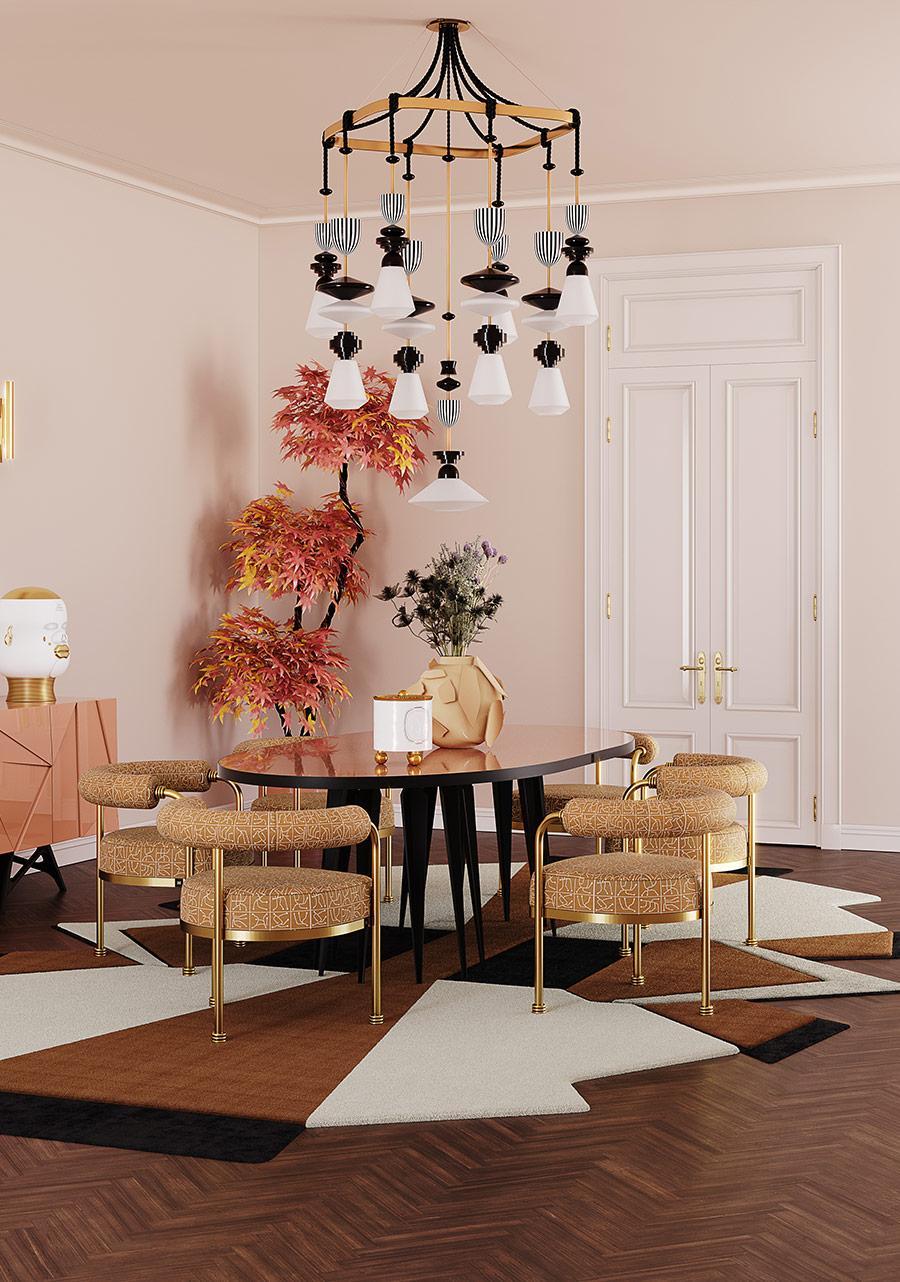 KEEP YOUR HOME TONE OF VOICE
There's doubt that one of the best Christmas decor tricks is to make it uniquely yours. Making it unique is to make it blend your seasonal Christmas home decor with your interior style. For instance, if you are a minimalist lover, make a minimalist Christmas decor. On the other hand, if you are a classicist and your home is an immaculate exemplar of English interior design, go for an English-esque Christmas decor.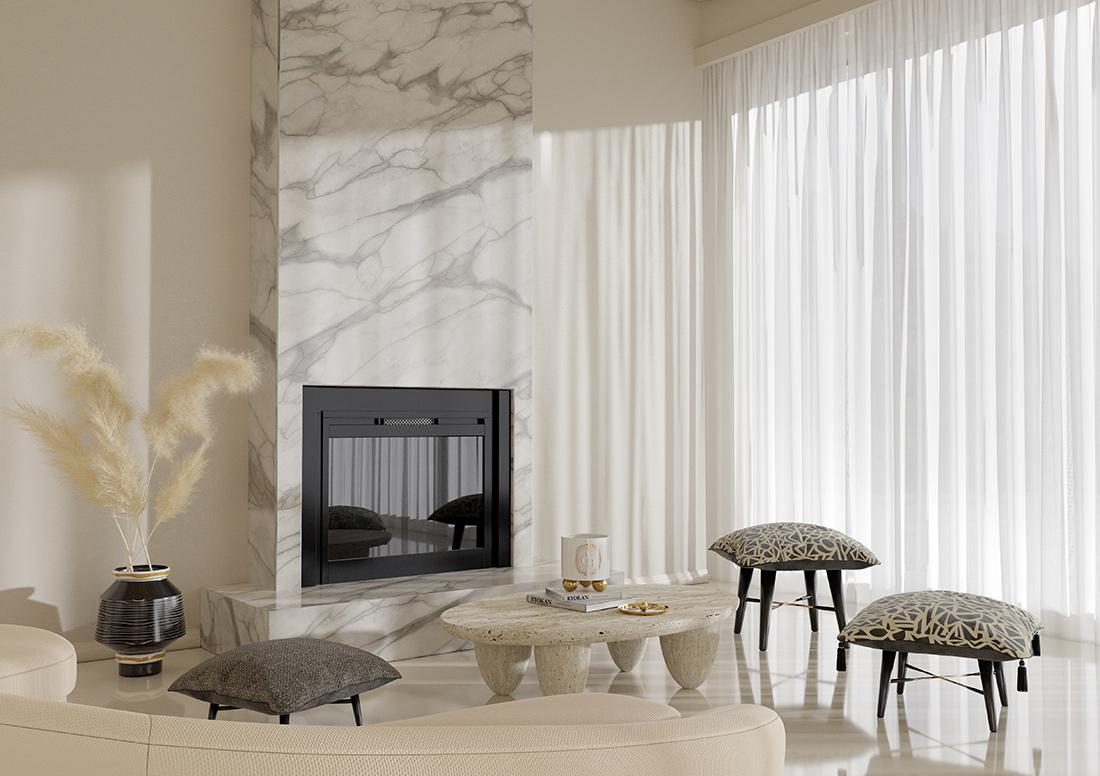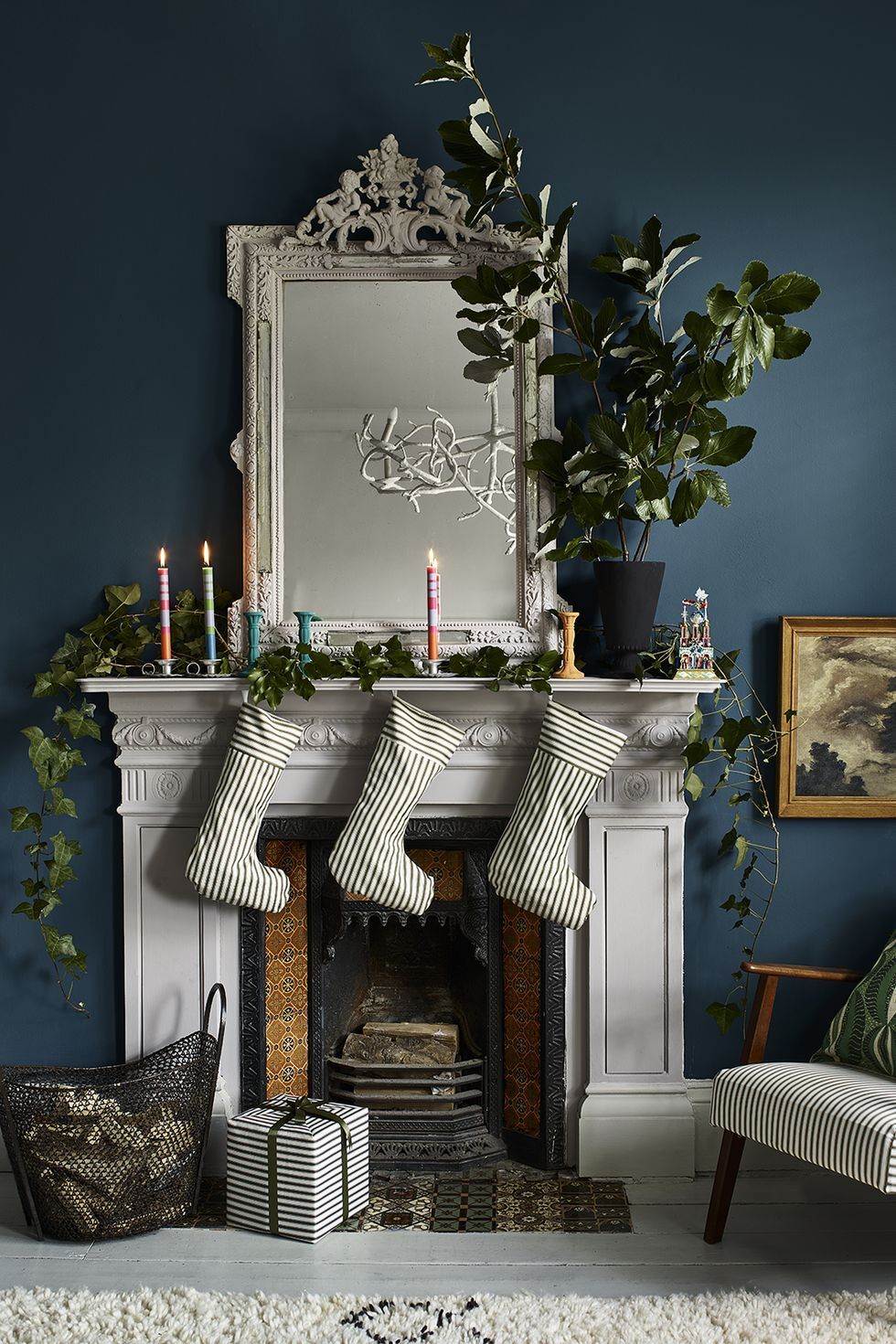 CELEBRATE FAMILY AND FRIENDS
We celebrate Christmas with our loved ones – with our family and with our friends. But how can we celebrate family and friends all along? This holiday season, decorate your home with photographs take you took of them, display around the souvenirs and gifts that they have given to you, and decorate your home with art pieces made by the hands of your loved ones, such as paintings, sculptures, or ceramics.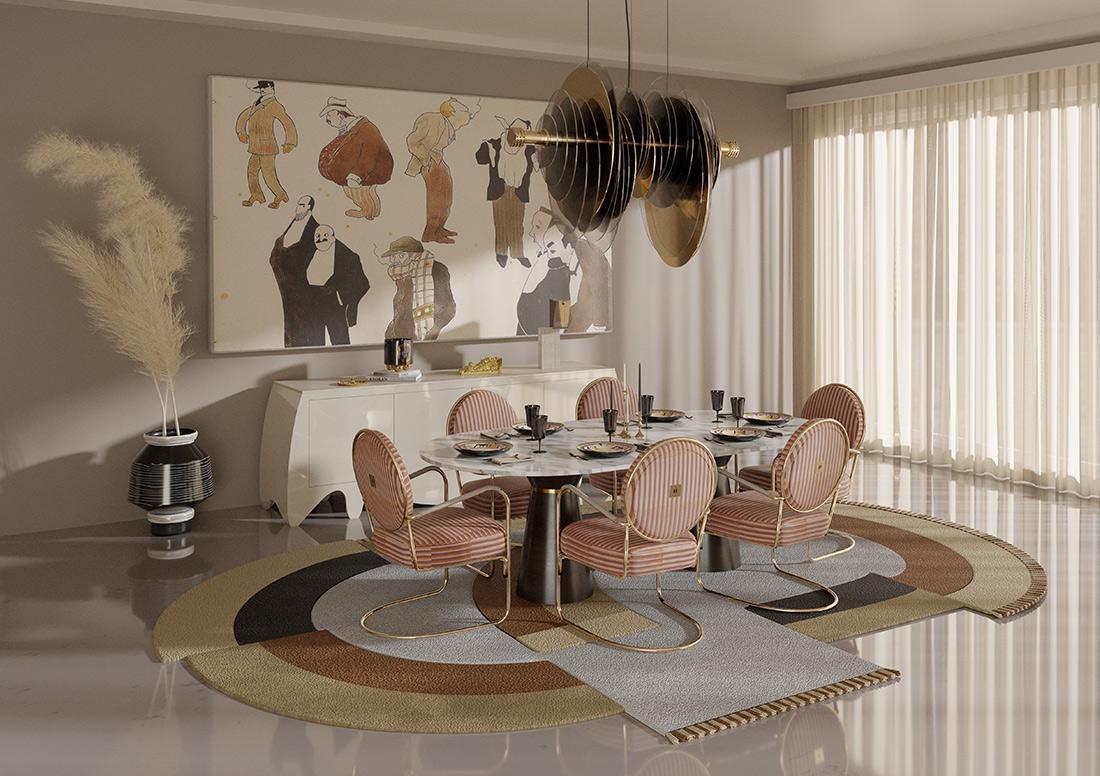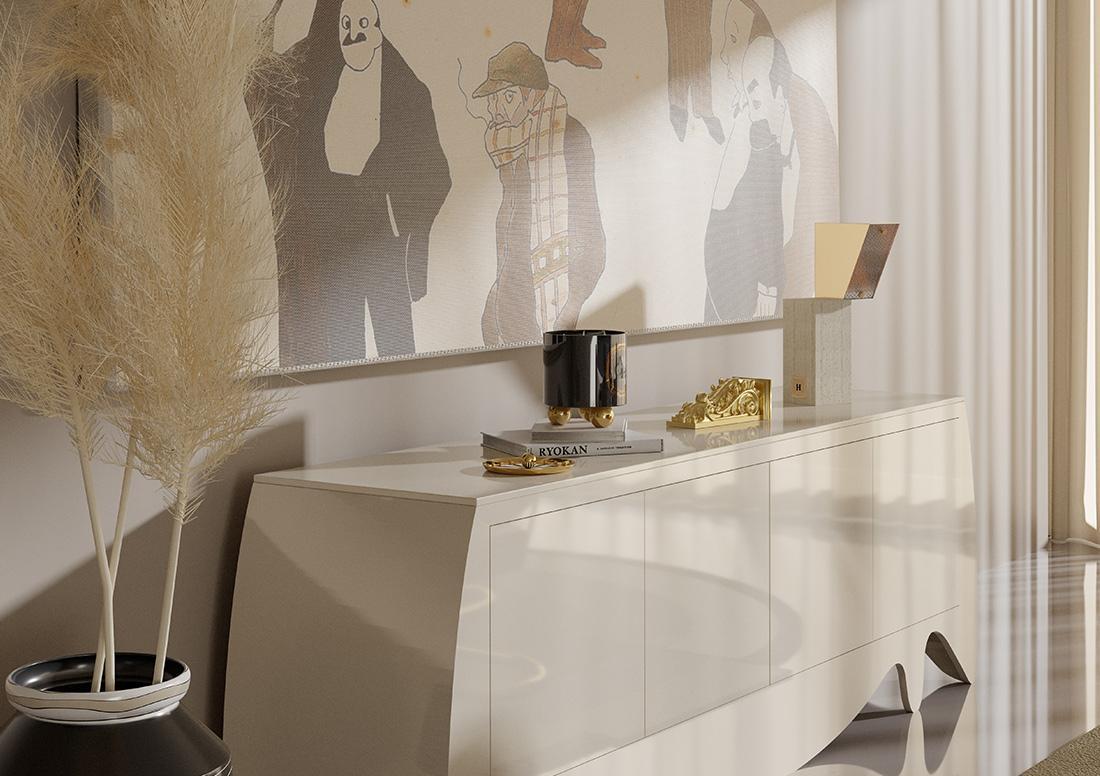 GLAD YOU'RE HERE
Since you have come this far, we kindly invite you to download the Hommés Studio's Catalog and discover furniture, lighting, and home accessories to design an iconic home.
Pay a visit to ACH Collection website as well and discover high-end homeware and pet accessories for a wholesome modern lifestyle.

Source HouseBeautiful