Siddharth Kasliwal and Abhishek Honawar open up their second luxurious hotel in Jaipur, The Johri, designed by Naina Shah.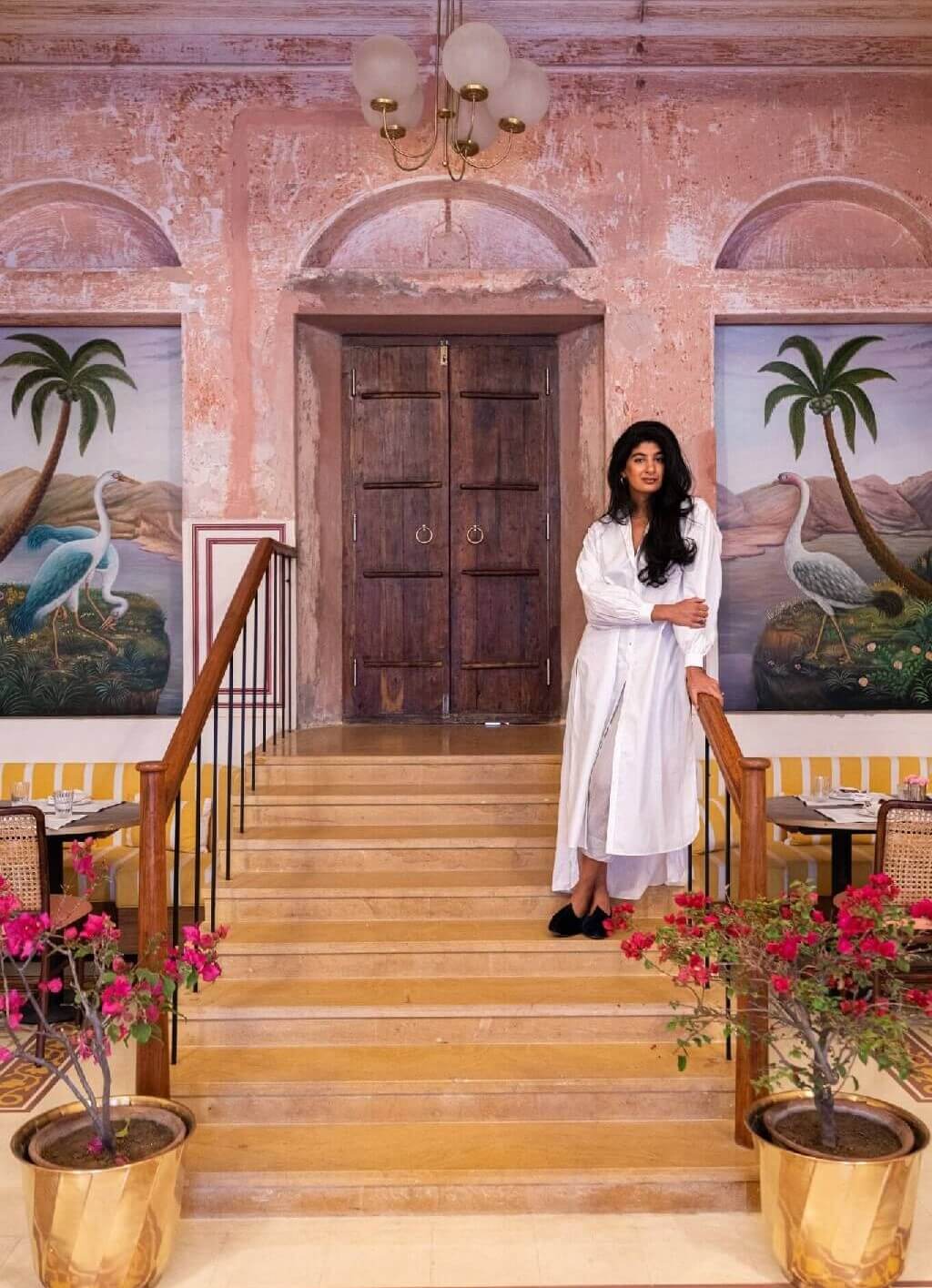 Located just off the main road of the city's famed pink-walled city Bazar, Jaipur's gemstone market melts away as you step into the quiet courtyard of the 19th-century three-storey haveli resplendently restored into The Johri, an electrifying new addition to Jaipur's hotel scene. Housing just five suites, each named after a fine gem, the property is indeed a jewel box. With inviting nooks and cozy public spaces that evoke the best of Rajasthan's grandeur without any of the attendant fuss.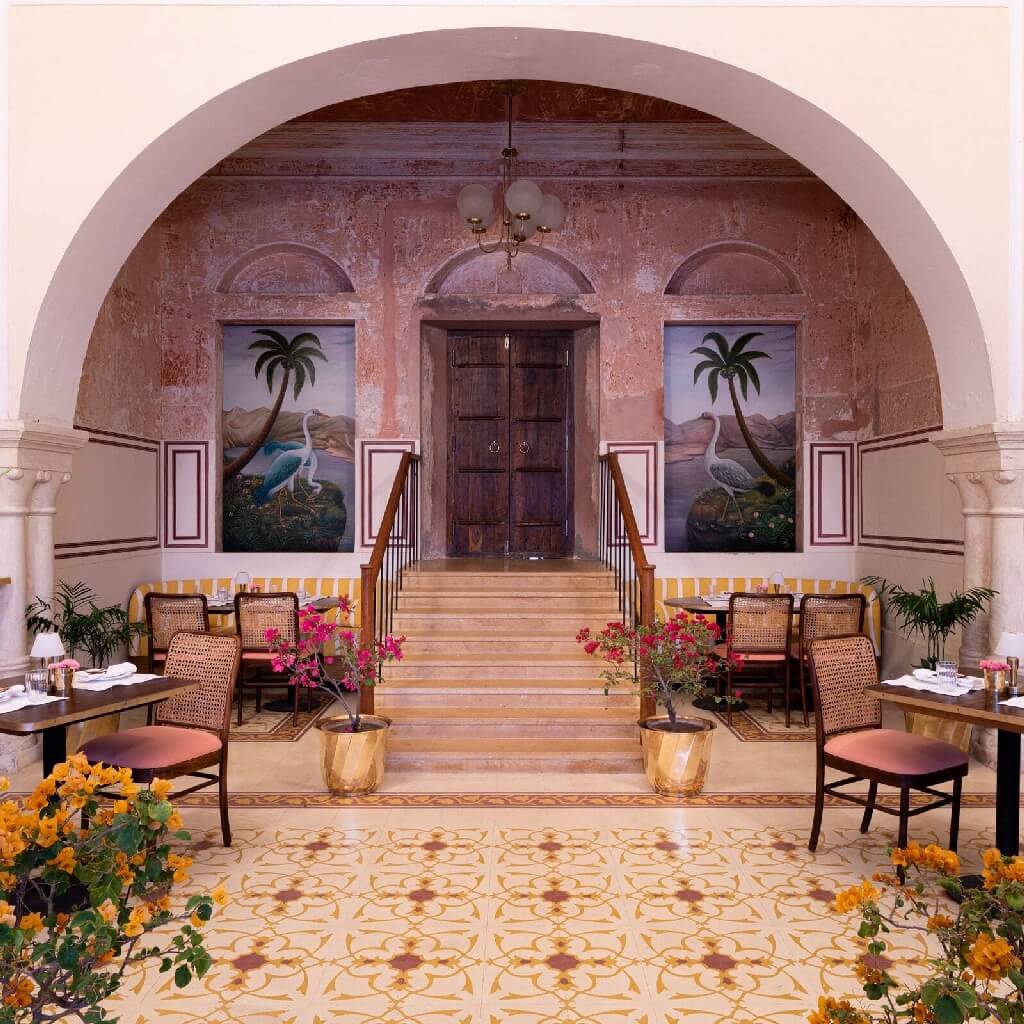 Landlord Sudhanshu Kasliwal, a prominent city lawyer, is an old family friend of Siddharth Kasliwal, a famous Gem Palace jeweler. So when Siddharth and Abhishek Honawar went to see it with designer Naina Shah, Honawar's wife, they thought it a brilliant opportunity.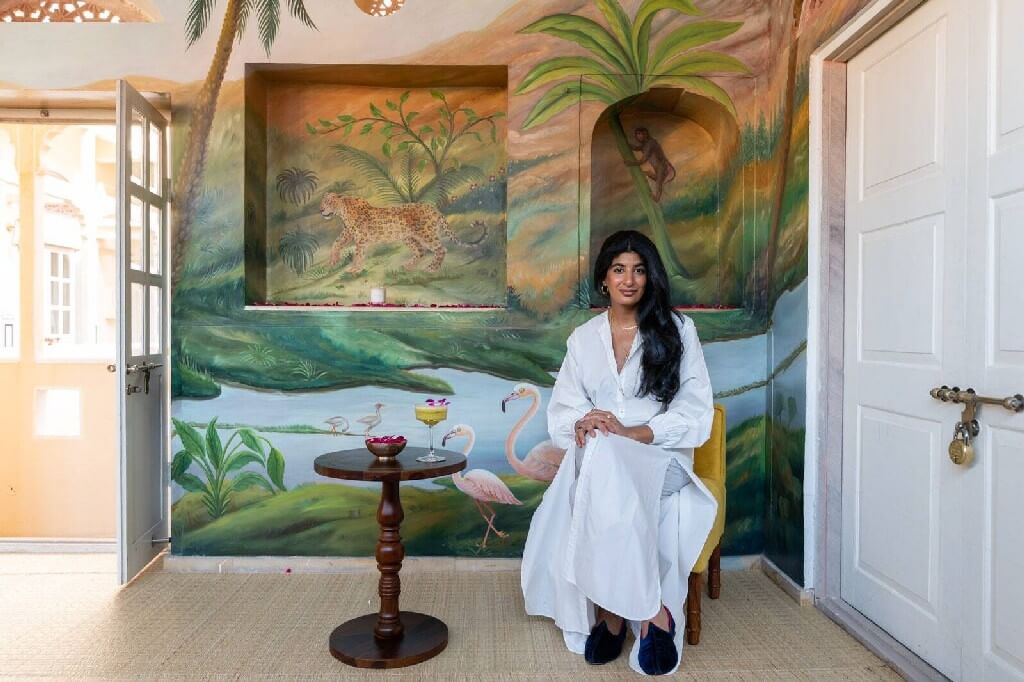 Opening a luxurious hotel during a pandemic takes courage. As does opening in the busy lanes of Johri Bazaar. However, rather than be daunted by the bustling chaos outside, Honawar found the location apt. "It was filled with things that resonate Indian culture, from the farsanwala to the matarwala," says the 37-year-old hotelier.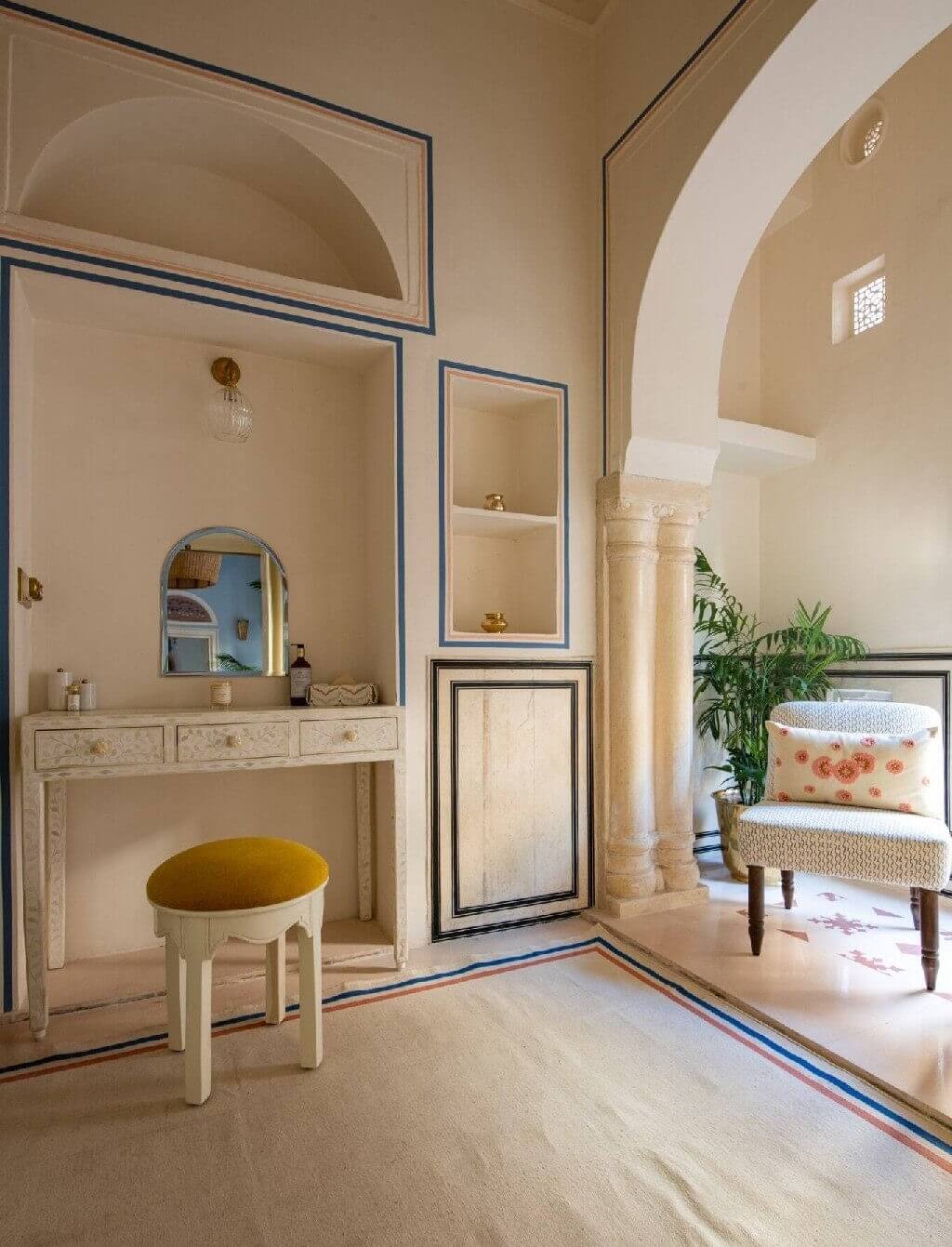 Shah, 36, who owns Aditiany, an embroidery business based in New York and Mumbai, was equally excited. He recalls the structure as beautiful if in need of a facelift. The trio set out to create a world-class design hotel, with Shah leading the charge of designing the space.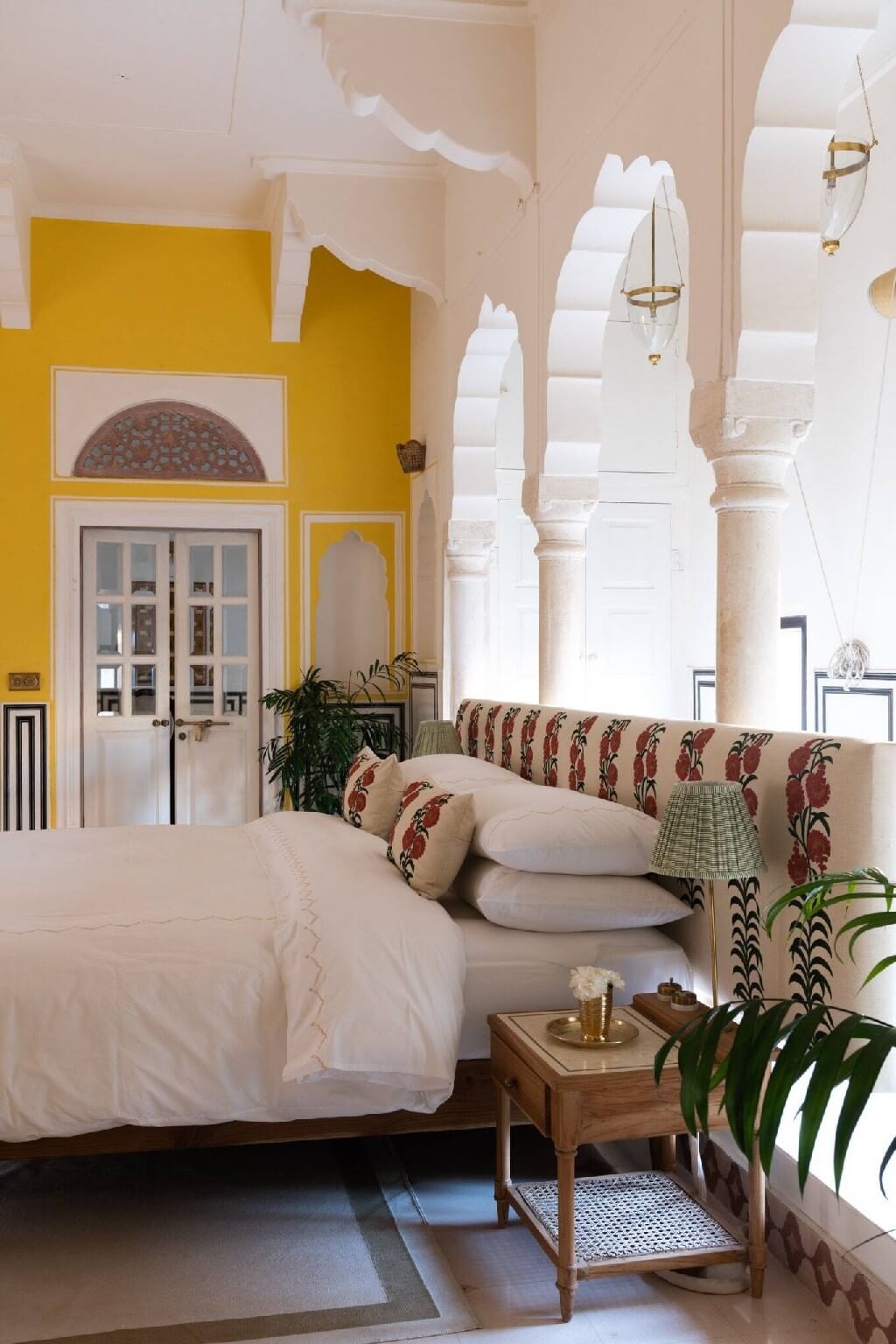 "We wanted to maintain the integrity of the structure and its heritage but wanted a slightly more contemporary take on a traditional haveli experience," says Shah. Each suite has its own aesthetic, with an accompanying color palette based on the jewel after which it is named.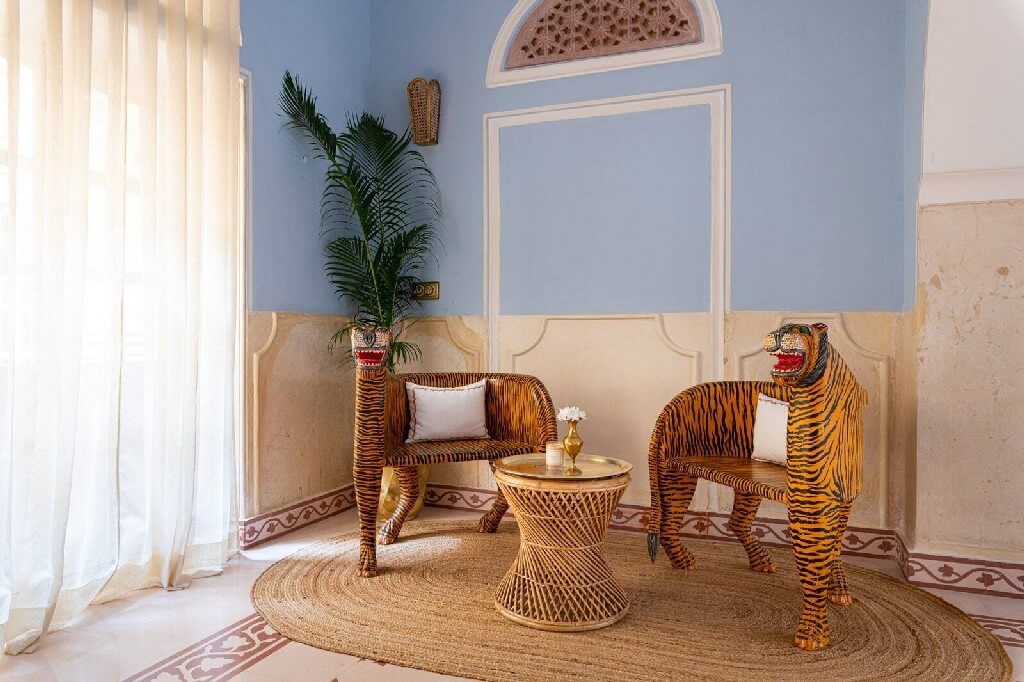 Manak (ruby) in hues of pink, Moti (pearl) is white, Sona (gold) is yellow, Neelam (sapphire) is light blue, and Panna (emerald) is pale green. Shah was particular about sourcing traditional materials, sticking to a palette that evokes Rajasthan, and working with local artisans.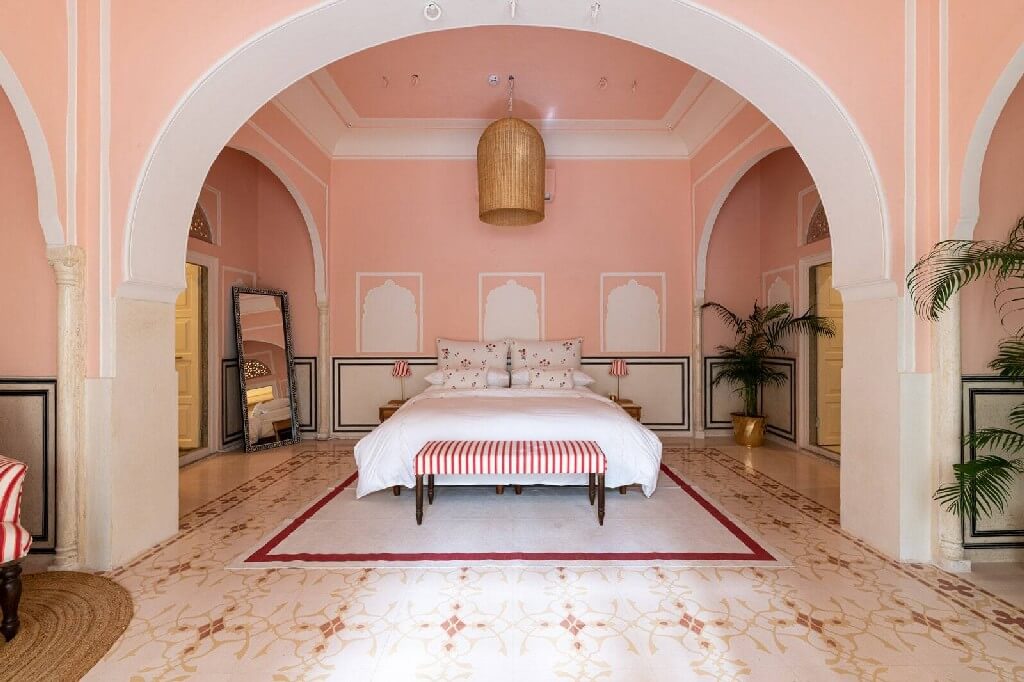 Each suite has its imprint, with a custom-designed and embroidered headboard that acts as a focal point. There is also a dressing room, and each varies slightly in terms of space, with some offering smaller antechambers. Brass accessories and detailing, bone inlay, and cane work populate every room.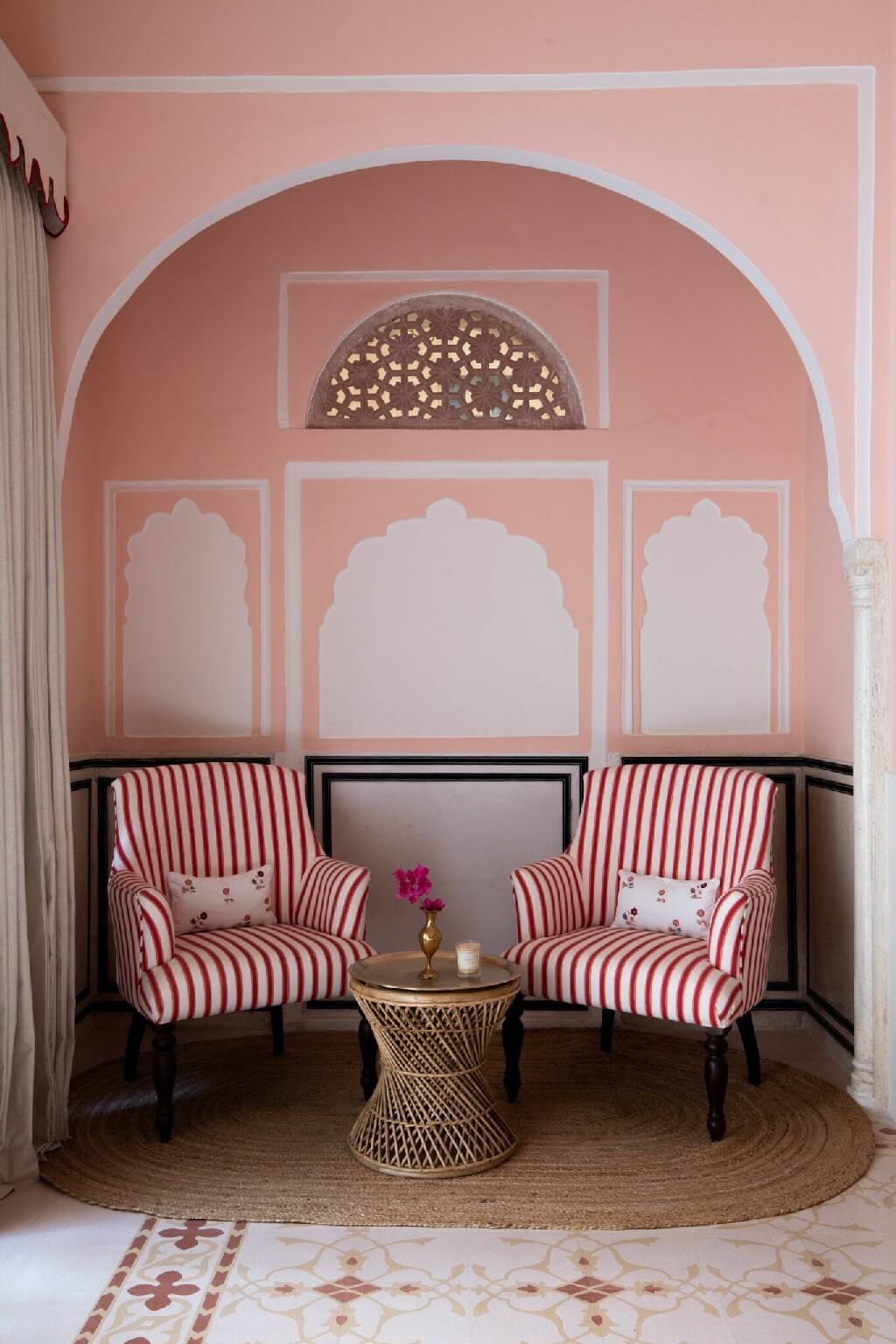 The Neelam suite, with four eye-catching black and white columns uncovered during the renovation, also includes a giant, upholstered swing and vintage chairs with tiger-shaped arms sourced in Udaipur.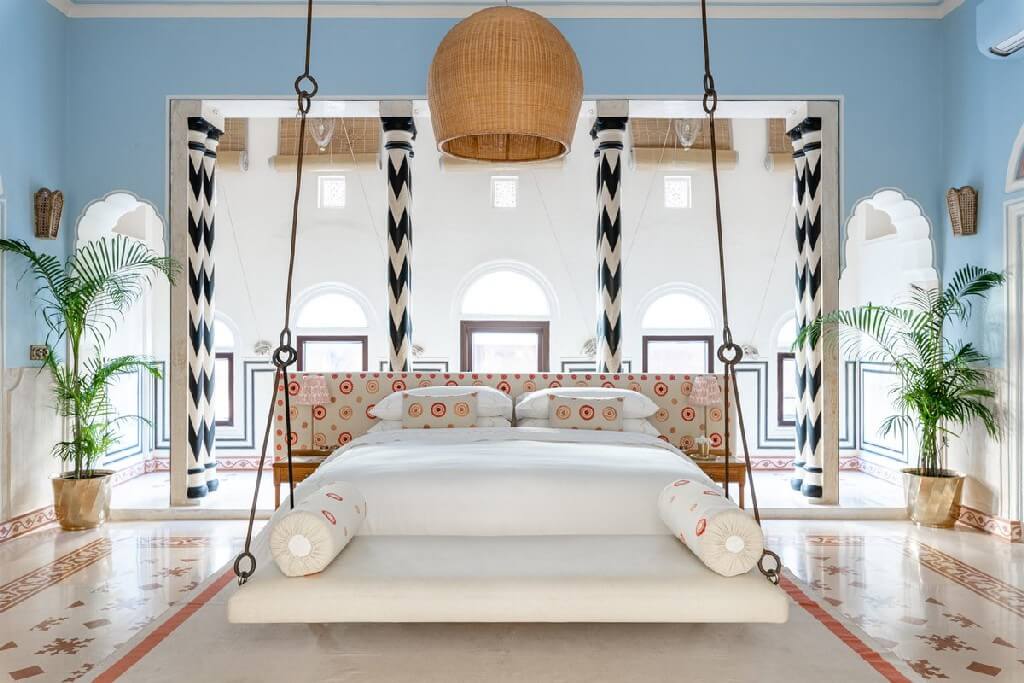 The Pukhraj lounge functions as a bar area, with seating awash in a rich velvet yellow, and the ground-floor vegetarian restaurant. "The true essence of India is on the street, and you have to embrace that," says Honawar. The Johri does this brilliantly while also offering beauty and tranquility.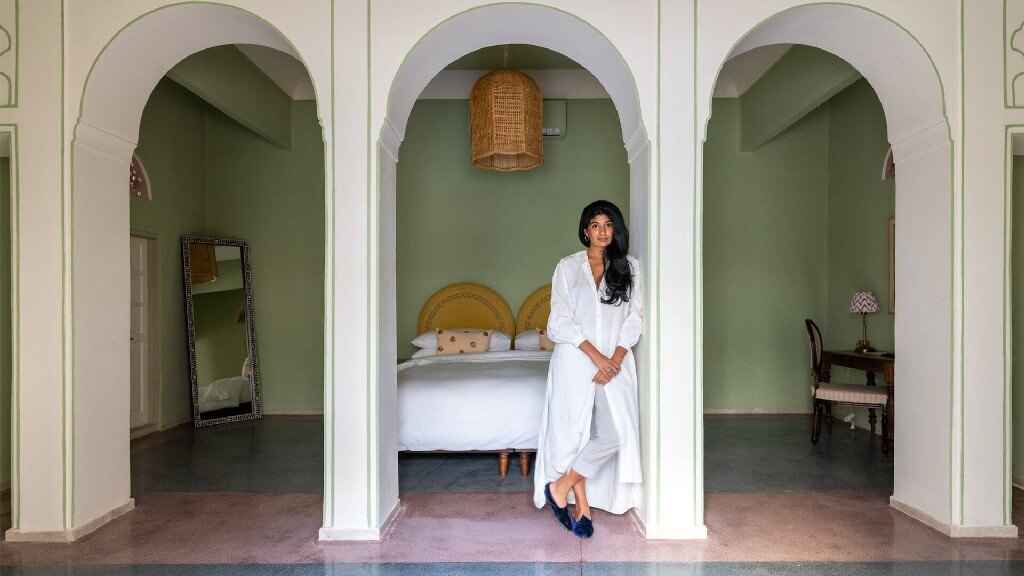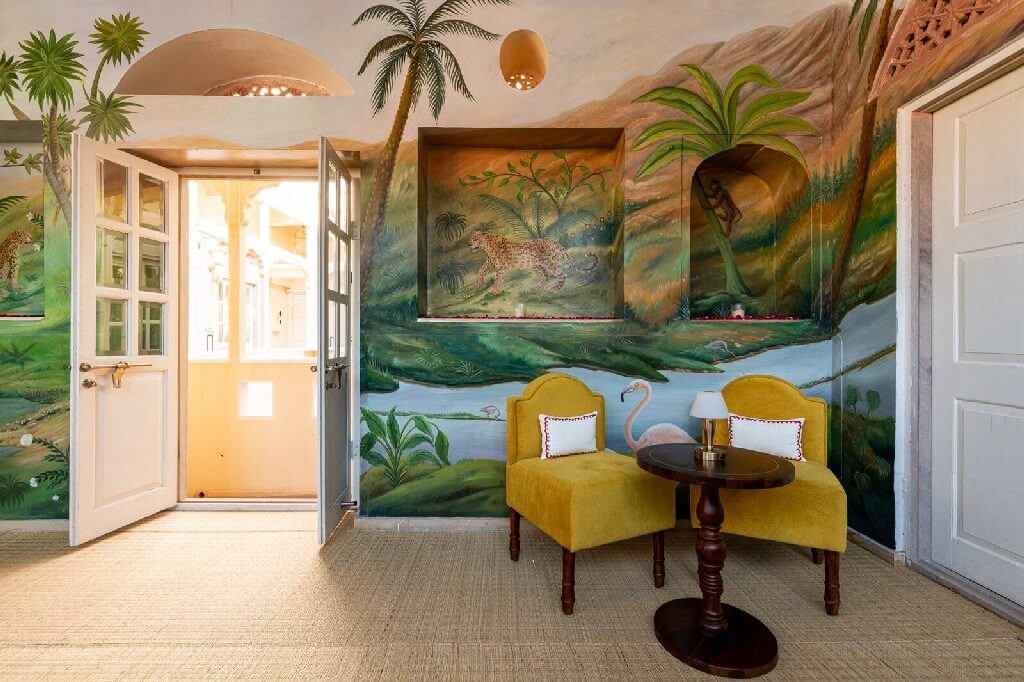 We really hope you liked our article. Feel free to pin all the images to your favorite Pinterest board. Meanwhile, you can also visit our Pinterest boards to get more inspiration.
Get more ideas for your projects and find functional, stylish, and sizable lighting and furniture choices:

Source: AD India