Set the stage for a luxurious dining room with eye-catching pieces of design. A one-of-a-kind dining room makes a statement and leaves a long-lasting impression on your guests.
Unique colors and textures completely transform a space, alongside stunning furniture design the resulting in a spellbinding collision of textures and natural colors. Living with Art Dining Room.
FURNITURE PIECES IN THIS DINING ROOM
Fuschia Dining Table is a revivalism of Memphis style's charm and charisma. A white wood leaf top dining table with an accent design personality that will make your high-end dining room project a unique one.
MATERIALS
Top in White Bird Eye Wood Leaf in Matte, Brushed Gold Stainless Steel and Lacquered in Gloss;
Base Lacquered in Gloss and Metal Details in Gold Polished Stainless Steel.
Samira Dining Chair is sophistication in the shape of a chair. This exclusive upholstery piece works wonderfully around a statement dining table.
MATERIALS
Upholstered in Velvet;
Legs in Polished Gold Stainless Steel.
Luminous Suspension Lamp is a classic reinterpretation turned into a modern unique chandelier. This piece's design revives the timeless shapes of the 30s. An accent suspension lamp with bold and elegant forms for your next high-end interior design project.
MATERIALS
Structure in Gold Polished Stainless Steel;
Details in Black Stainless Steel;
White Glass.
Due to the production of handmade blown glass, some air bubbles may appear
Billie Dining Table owns a striking attitude and sculptural shapes. Created in daring materials this luxury dining table promises to steal the show of any high-end interior design project.
MATERIALS
Top in Polished Red Colarito Marble, Tubes In Gold Polished Stainless Steel;
Legs in Red Colarito Marble, Estremoz Marble and Yellow Negrais Marble in Polished, Rings in Brass Casting.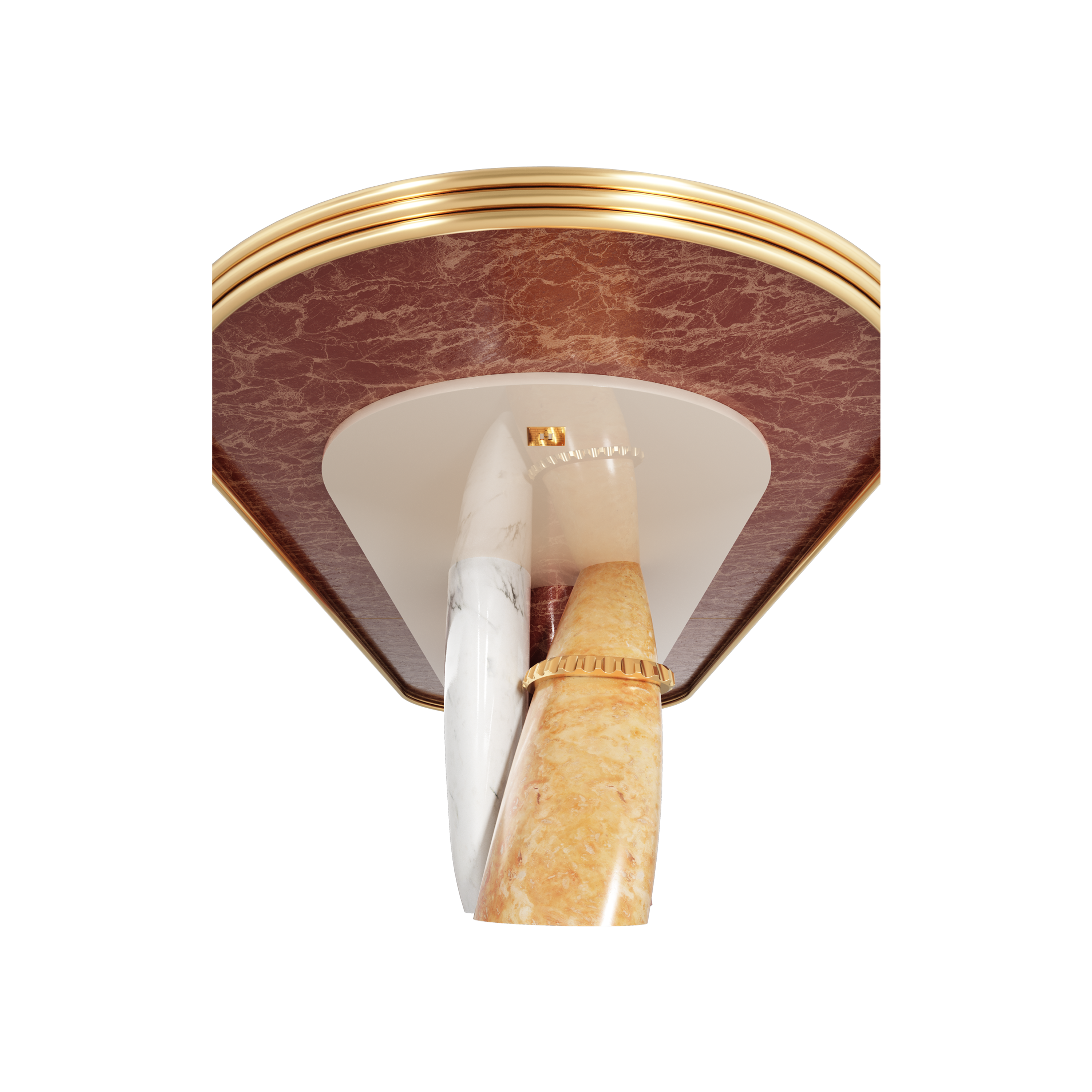 FURNITURE, FROM ACH, USED IN THIS LOOK
Moon decorative resin stone reveals an elegant and powerful combination of shapes and colors to your house decoration.
The art of collecting exquisite decor items inspires the design of this timeless object. Made of colored resin this stylish decor piece is proof that every haute couture interior needs abstract details' pieces.
A mesmerizing blend of colors and shapes designed to embellish your home decor. Kelly decorative Plate presents a timeless and elegant design for your room decoration. Use this timeless object for a dining moment or to decor your living room wall.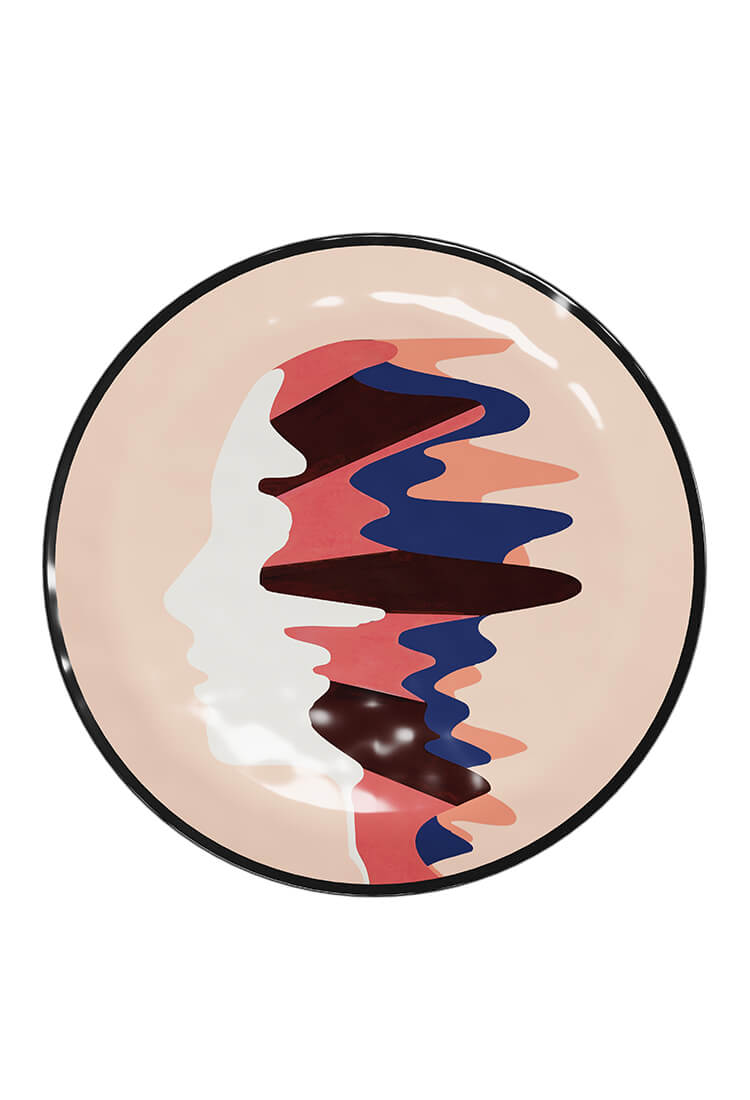 SEE ALSO: DESIRABLE DINING AREA: SHOP THE LOOK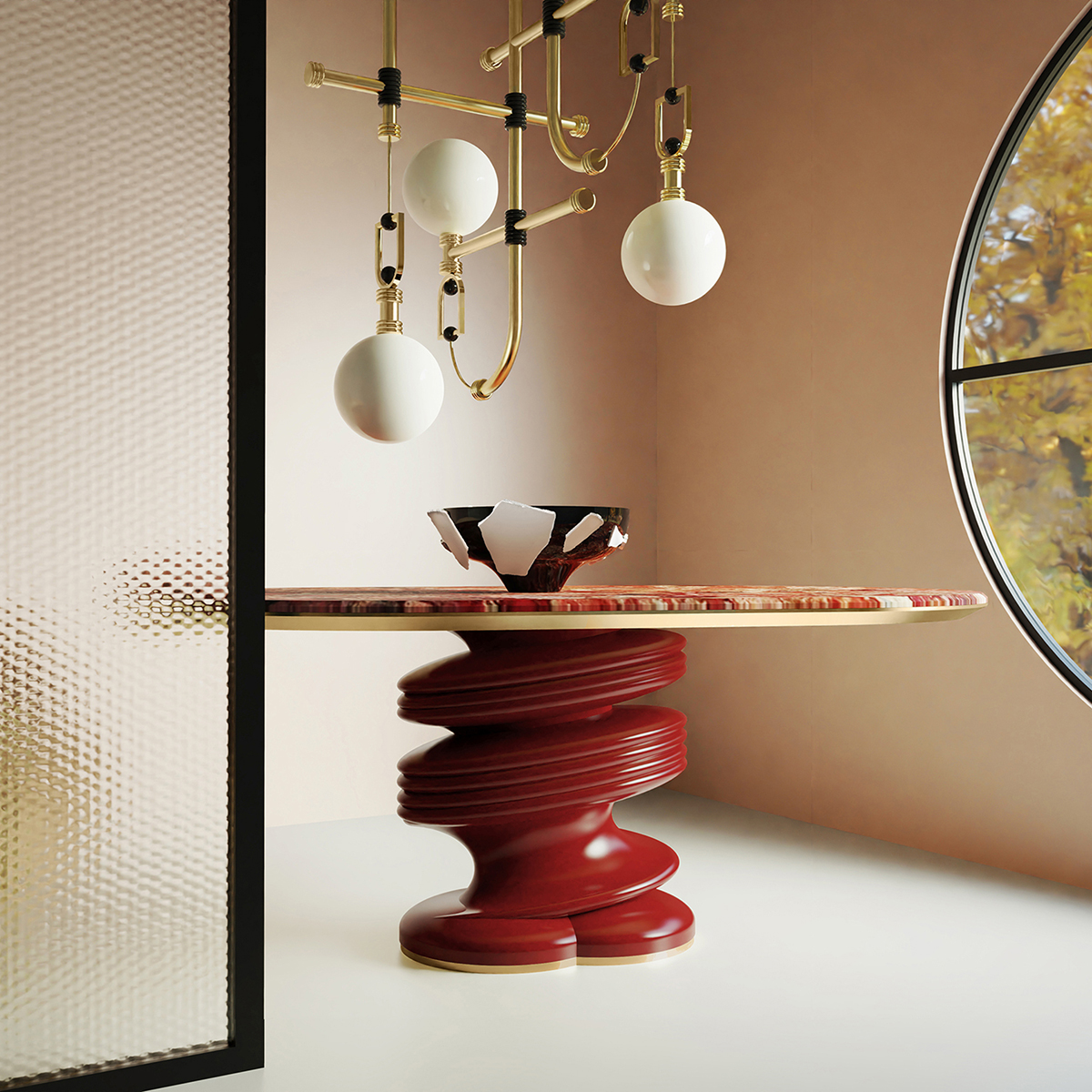 We really hope you liked our article and the interior's suggestions. Feel free to pin all the images to your favorite Pinterest board or to print it and use it on your projects' mood boards. Meanwhile, you can also visit our Pinterest boards in order to get more inspirations.
Get more ideas for your projects and find functional, stylish, and sizable lighting and furniture choices: