An outdoor design is a lovely addition to a house and has a special place in the hearts of urban residents who yearn to enjoy being outside. Getting some fresh air and enjoying the early-evening sun is practically sacred, in contrast to working days.
It's that time of year when outdoor living is on everyone's mind, with topics like groomed lawns, little city gardens, and upscale garden furnishings. People are looking for the outdoors, even in small cities. Thus, their design needs to meet that need.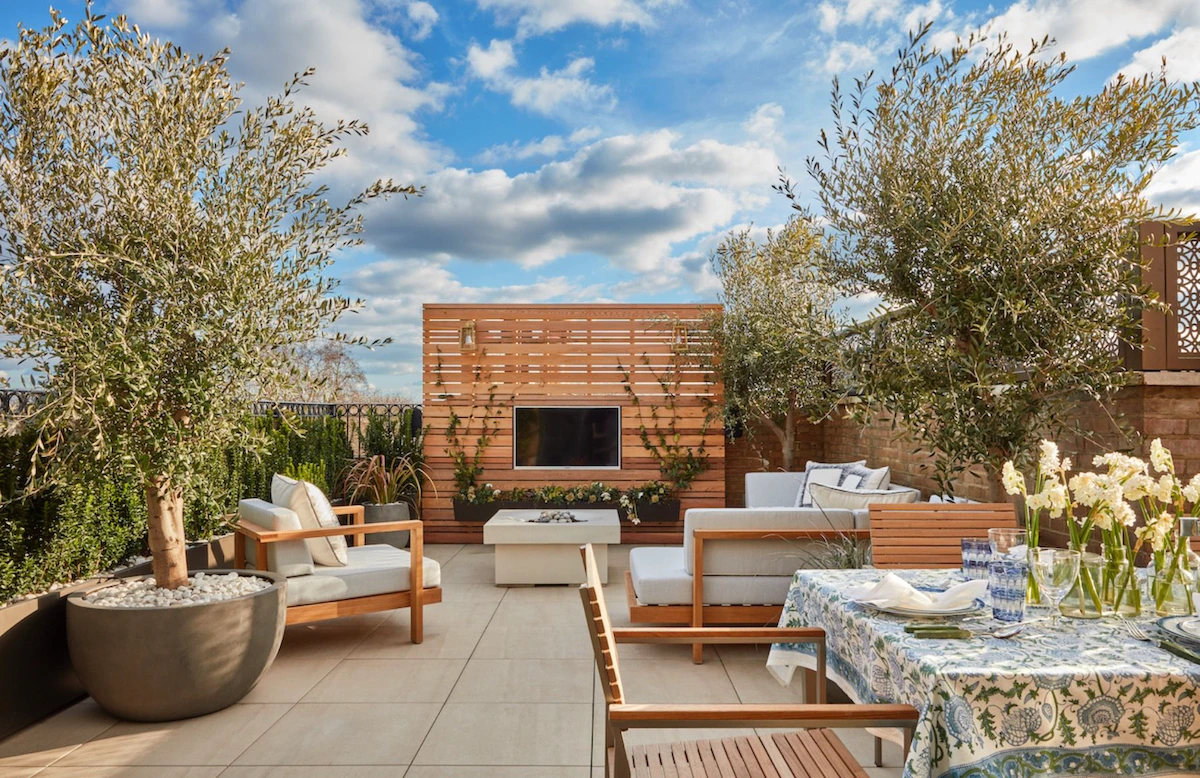 Outdoor design is not that straightforward; there are numerous factors that the client may find distracting. What kind of furniture and accessories would be ideal for that room, and what would the best materials be? Here you'll find some tips to help you build the perfect outdoor design.
1. Choose your roof terrace furniture wisely
There are many different types of outdoor designs and spaces. The furniture must blend seamlessly into those elements depending on the area and mood you want to convey. Thereby, take your time selecting the ideal kind of furniture since it very well could affect the atmosphere of your outdoor space.
The available space will determine how you choose to fill your outdoor design. Although not all city apartments have balconies, many have roof gardens to make up for this. Sometimes they are communal, dotted with different lounge sets so that several groups can use the area simultaneously.
Do not disregard your walls in your outdoor design. Consider installing shelving on one courtyard garden wall and filling it with herb pots to create a city-style organic garden. 
If your only outside space is a roof terrace, keep in mind that this may need to be separated into separate zones for dining, relaxing, and entertaining. Add a dining set in the garden appropriate for small gatherings, a sofa and a few seats around a coffee table for pre-or post-dinner conversation, and a lounger for peaceful Saturdays in the sun.
2. Enrich your roof patio with cozy accents
You want to create an area that is comfortable to be outdoors, just like you would while decorating your living room. So include comfy elements in your outdoor design project at all costs. Your outdoor sofas should have the same number of pillows and blankets as your indoor sofas.
Never be afraid to favor bold tiles over conventional garden paving. Alternately, use a striking outside rug or patterned pillows to make a modest area stand out.
3. Employ materials designed for outdoor use
The materials used for the area are the most critical consideration in an exterior design because they will be subjected to harsh weather conditions most of the time.
Manufacturers of outdoor fabrics and garden furniture provide specialized materials that are entirely weather resistant, meaning they are impervious to water, UV radiation, and temperature changes. Look for reputed specialist outdoor brands that provide guarantees of at least five years for further peace of mind.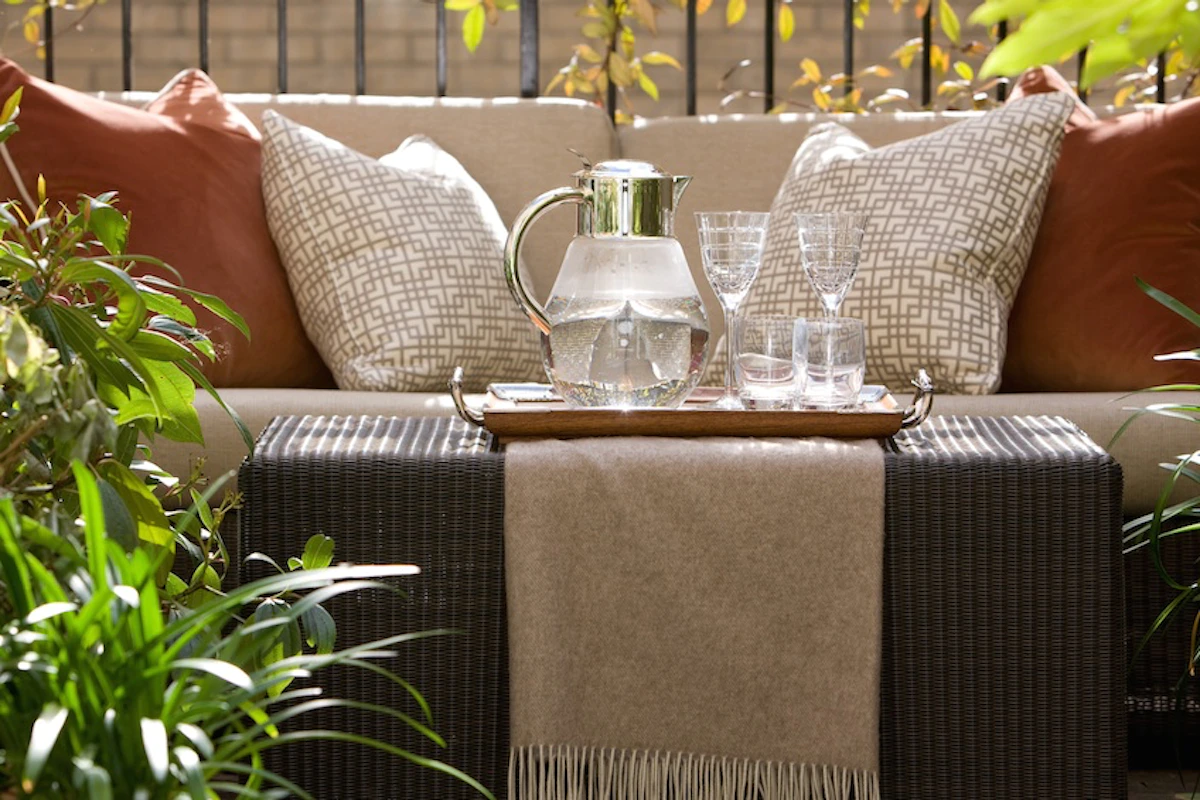 4. Maximize the vertical space
Vertical space can be one of the elements that have to be in your outdoor design. Choose low-profile ornaments like tall, skinny topiary trees, skinny statues, and climbing plants. Try to work up instead of outdoors since a rooftop patio lacks the area that a full-sized garden offers.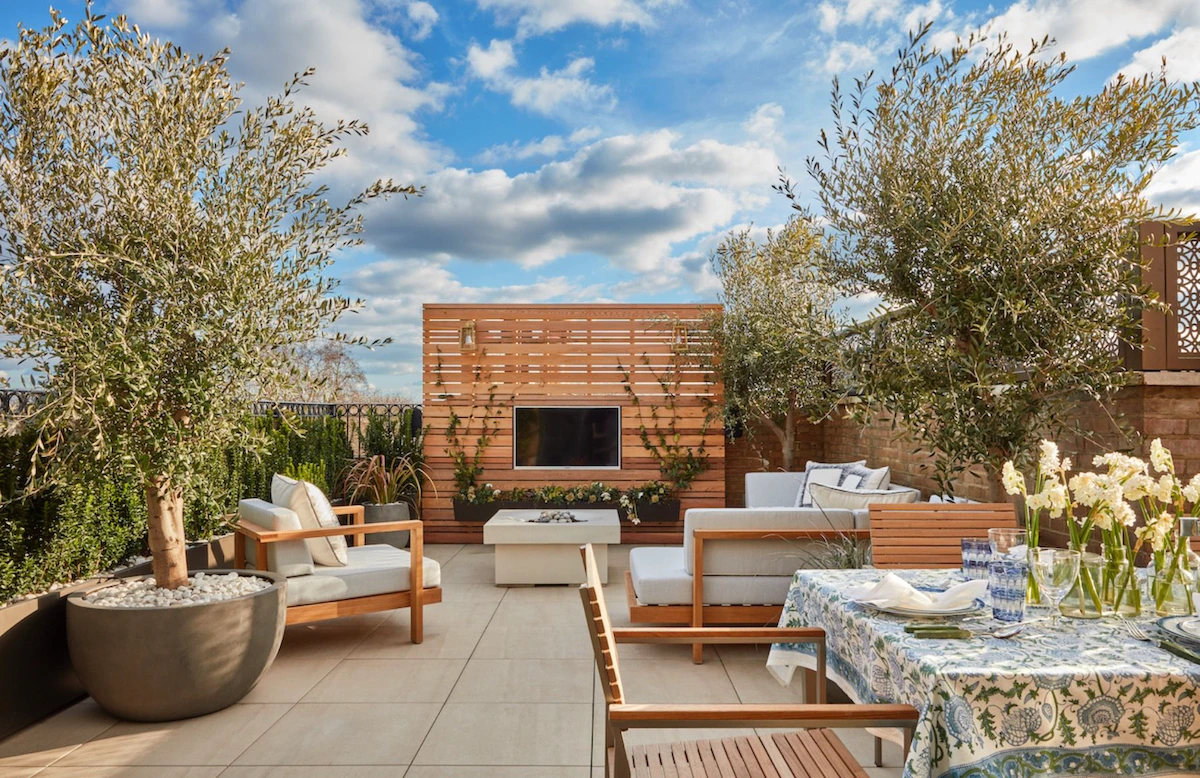 5. Design a lighting plan for the roof terrace.
Designing the layout of the lighting is also a big part when doing outdoor design. It doesn't take much to decorate with a few intelligent wall lights, a pendant or chandelier, and candles in hurricane lanterns on a small table or by the French doors.
For this kind of outdoor design, built-in architectural terrace lighting and outdoor wall lights are significant since, once again, they won't take up any of your valuable floor space. They won't leave any wires hanging around after installation. A romantic charm is added to an outdoor setting by the combustion of lightings such as candles and fires.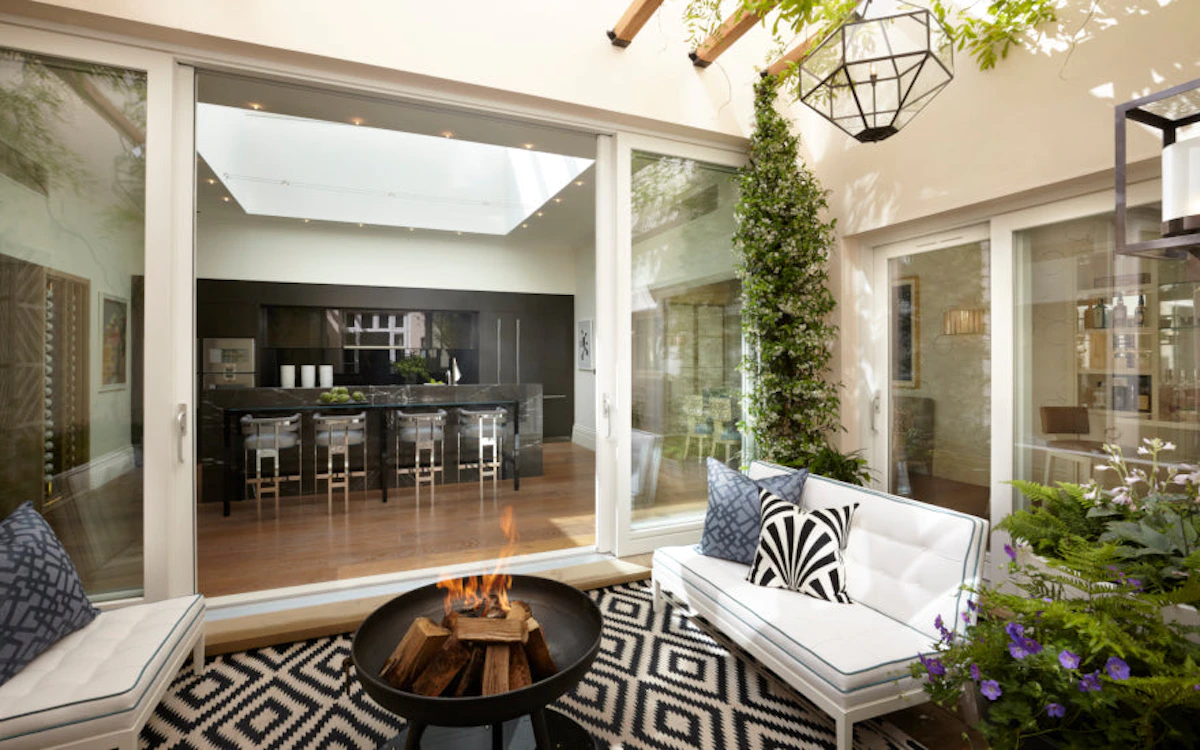 A roof garden is a perfect place for firepits and chimneys as the wind kicks up there due to the lack of many covers, and the added warmth is a plus. And adds an elegant look to the outdoor design.
We hope you find these enjoyable suggestions and that they will soon help you create your sparkling sanctuary in the middle of the city. For more summer vibes inspiration, check out our Ibiza collection. The lights will influence the mood of the space.