The Romantic Blue dining area is a whimsical design set, modern and yet mysterious inspired by René Magritte's painting, The Land of Miracles.
Blue hues, golden details, and outstanding design pieces evoke a sense of romance into this modern dining room, just like a secret garden.

An enigmatic scenario presents everyday objects in an unusual context to challenge reality's perception, a thought-provoking design.
A poetic imagination creates an evocative image of a romantic and idyllic space.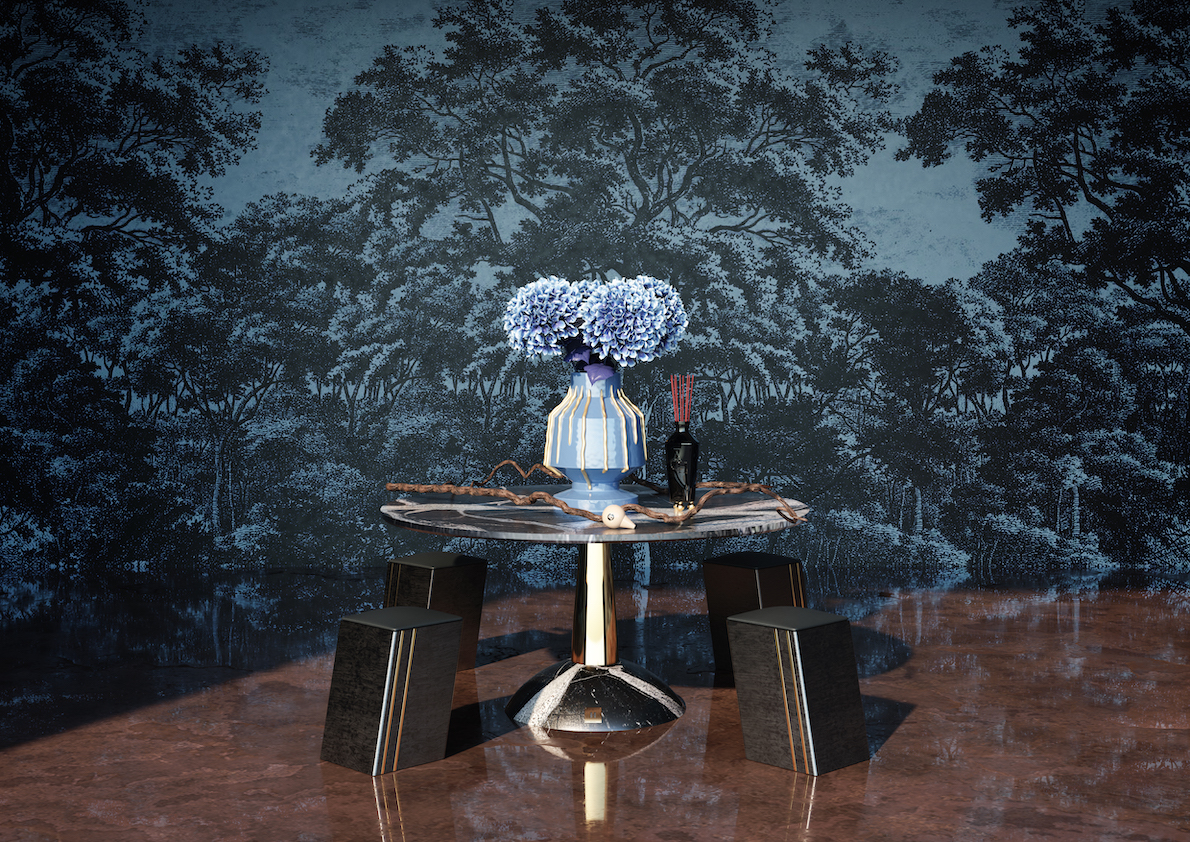 PRYMO Dining Table
With expertly imagined styles ranging from ultra-modern to captivatingly classic, Prymo Dining Table is a perfect choice. This dining table creates an elegant space in this Blue Dining area.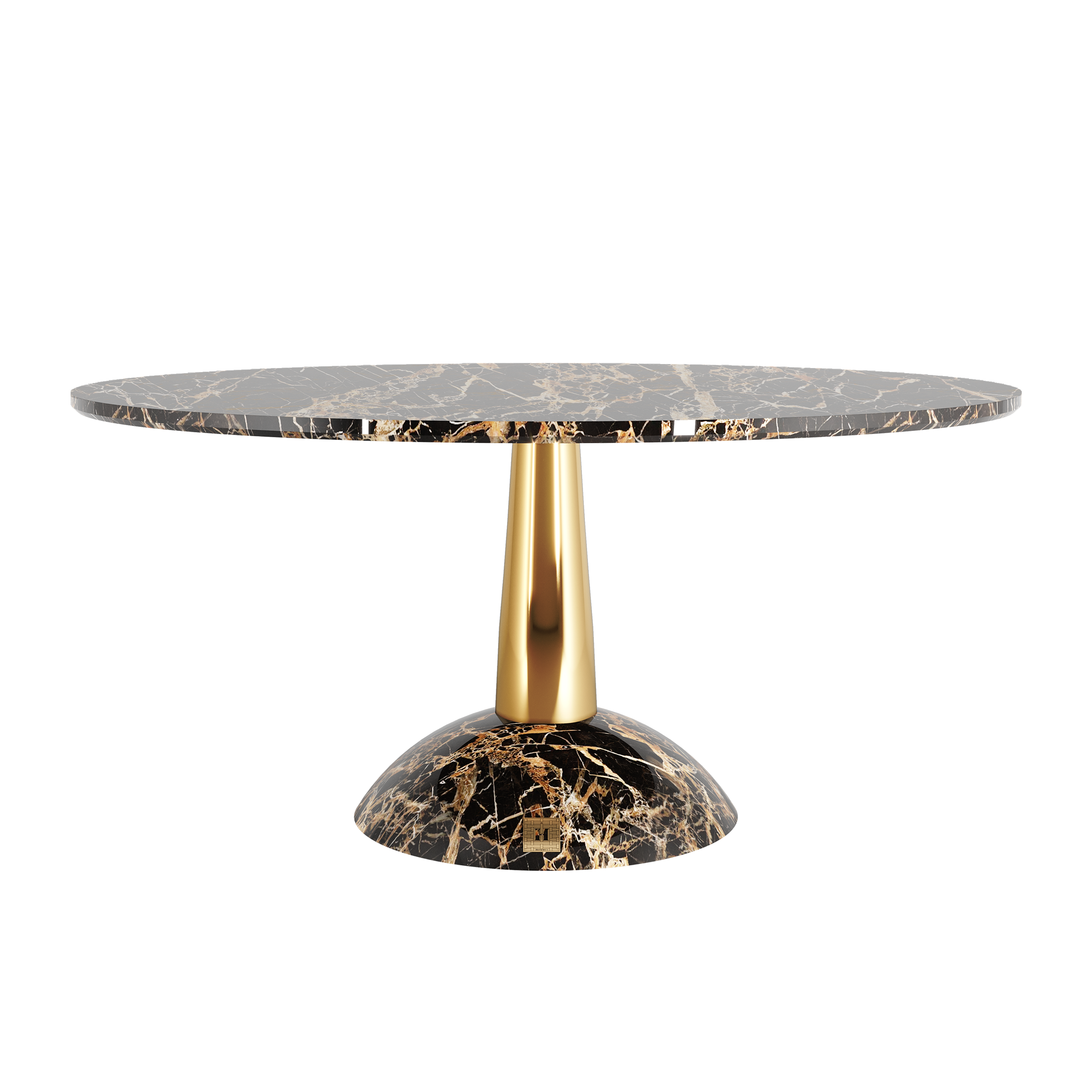 MATERIALS
Top in Polished Portoro Marble;
Base in Gold Polished Stainless Steel and Polished Emperador Marble.
ITALIC Stool
Italic stool has a natured-inspired design that combines comfort and style. A contemporary seat with an eye-catching pattern, it's a must-have item in any modern living area. Each stool can be paired with another to join a sequence to make a bench of any length.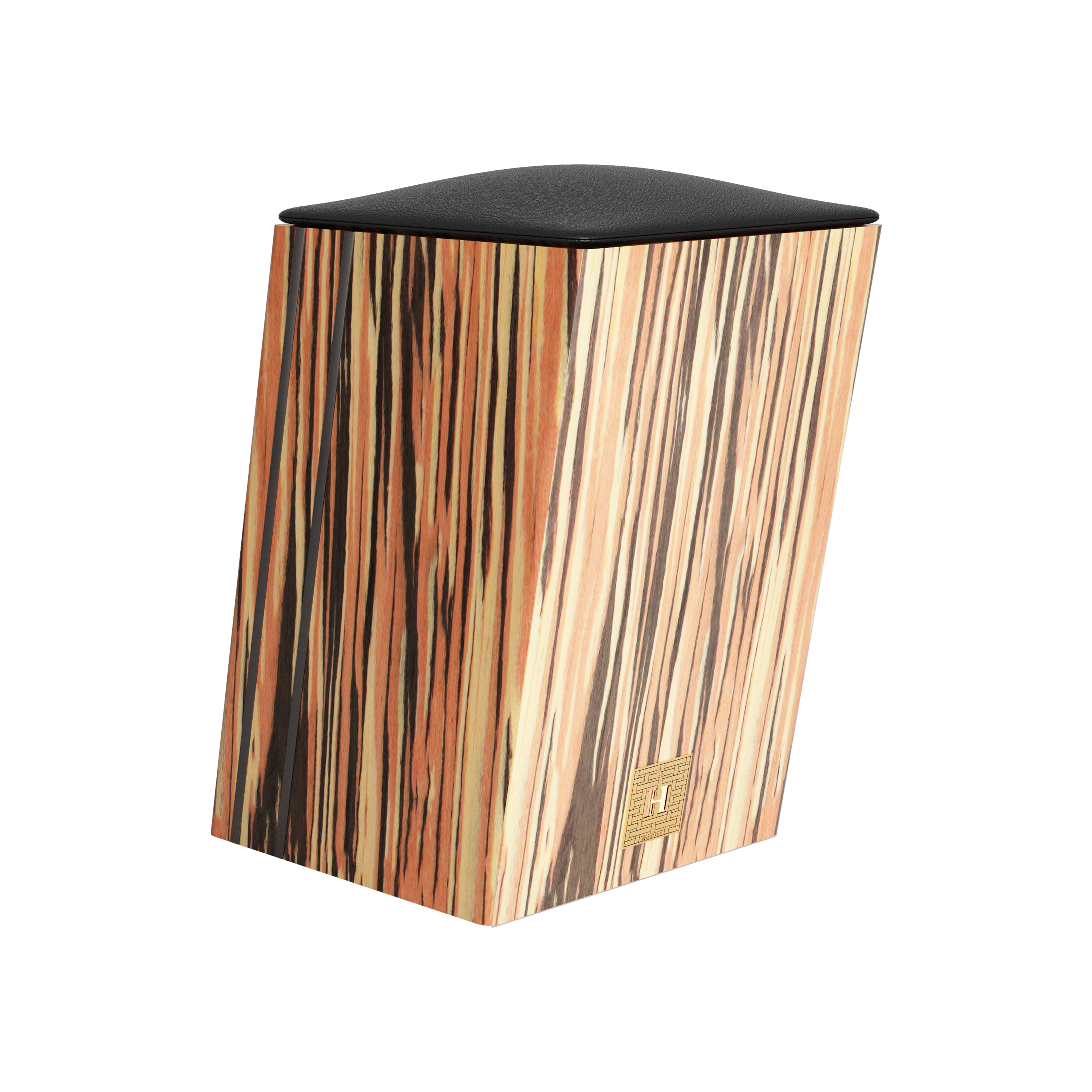 MATERIALS
Cushion In Nabuk;
Base In Yellow Bird Eye Wood Leaf;
Metal Detail In Gold Polished Stainless Steel.
HOMMÉS'S SUGGESTIONS
SAHARA Dining Table
Sahara Dining Table was designed for conceptual art lovers. This is a bold shape table perfect to be part of a statement dining room project's set.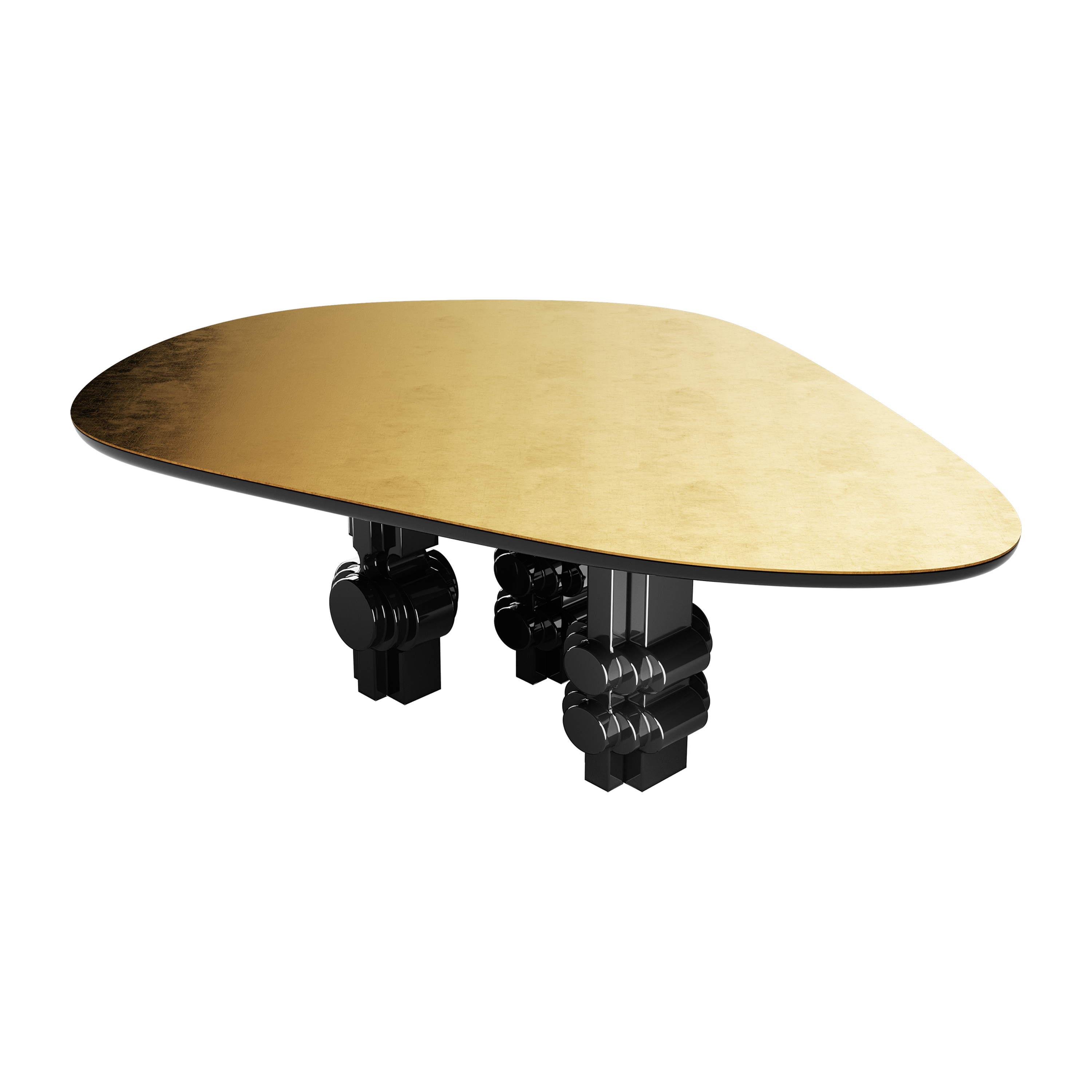 MATERIALS 
Top Gold Leaf Glazed With Resin;
Base Lacquered in Black in Gloss Finishing.
LEAFUS Suspension Lamp
Leafus suspension lamp unveils a subtle breeze of fresh and modern design. This luxury suspension lamp is full of sophistication with an organic and elegant shape. Nature-inspired, this design lamp is perfect for enhancing any contemporary living area.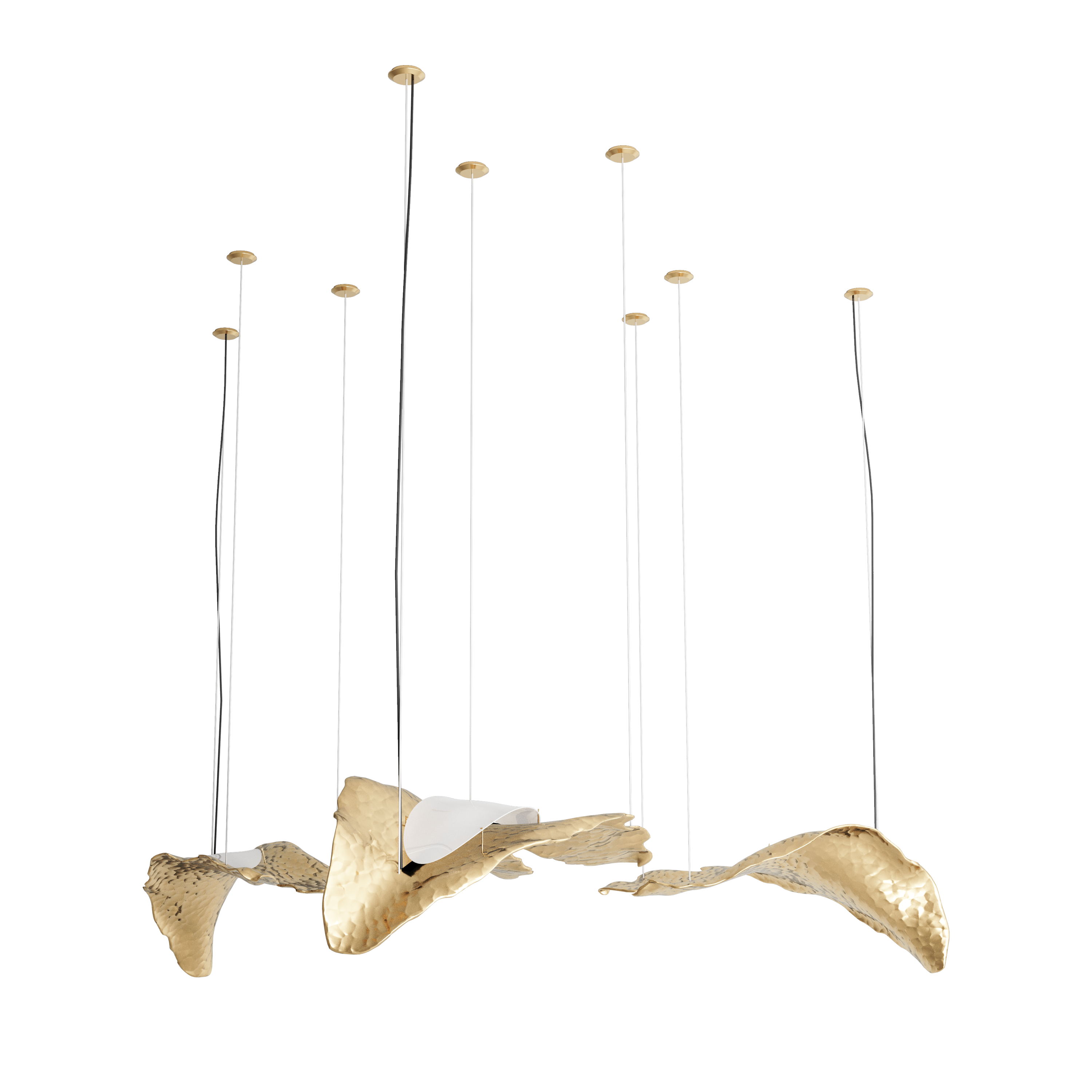 MATERIALS
Structure in Gold Polished Stainless Steel;
Leafs in Gold Hammered Stainless Steel.
LEAFUS Scone and Wall Lamp
Leafus Wall lamp is like a subtle breeze of fresh and modern design. A luxury wall lamp with an organic and elegant shape. Nature-inspired, this design lamp is perfect for a high-end interior design project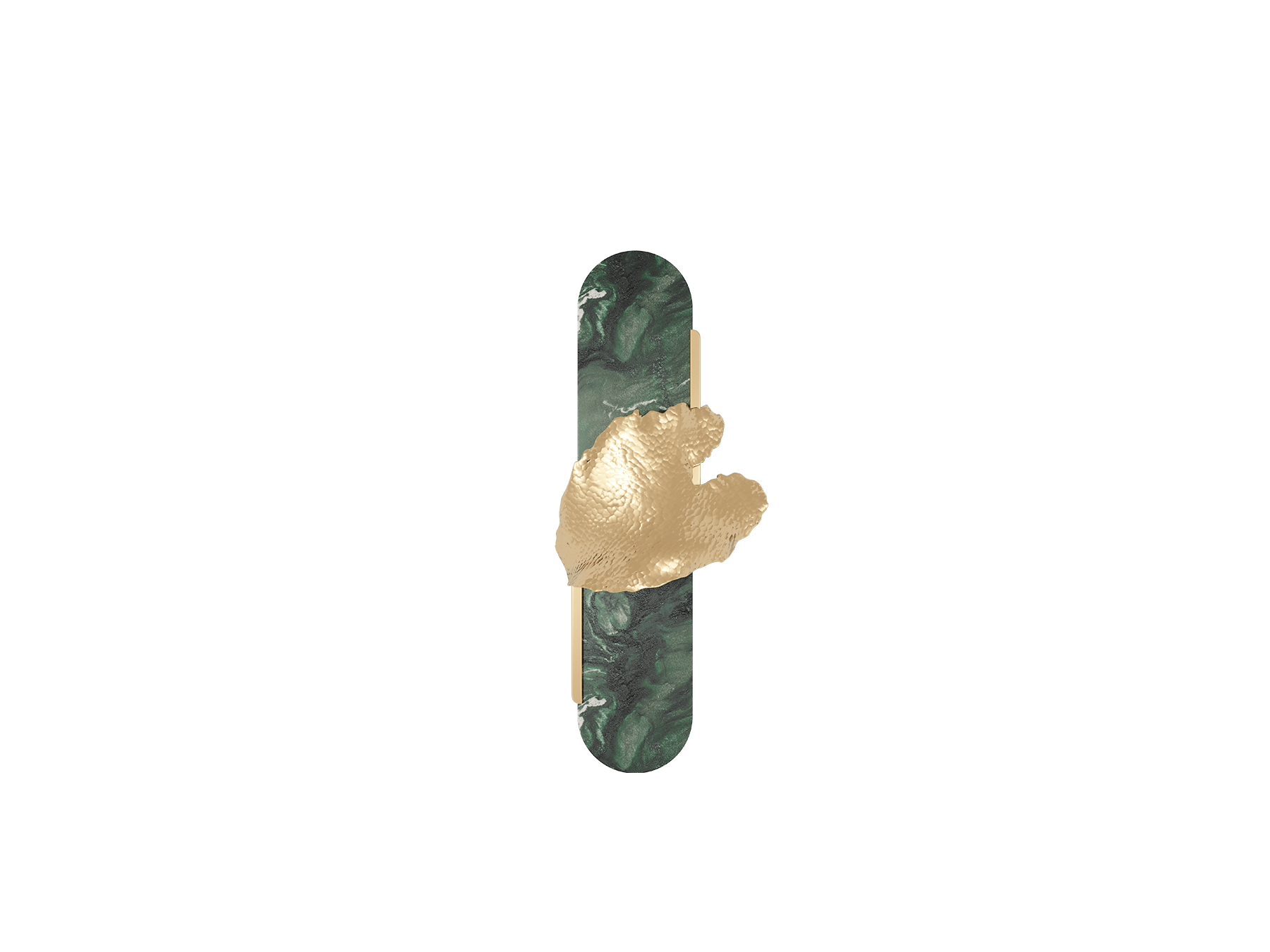 MATERIALS
Structure in Gold Polished Stainless Steel;
Polished Laponia Marble
LUNARYS Stool
Lunarys Stool is an elegant stool, ideal for any modern interior design project. A modern stool design made to enhance its owner's home experience. It is the result of a supreme and provocative design, perfect for a modern interior design project.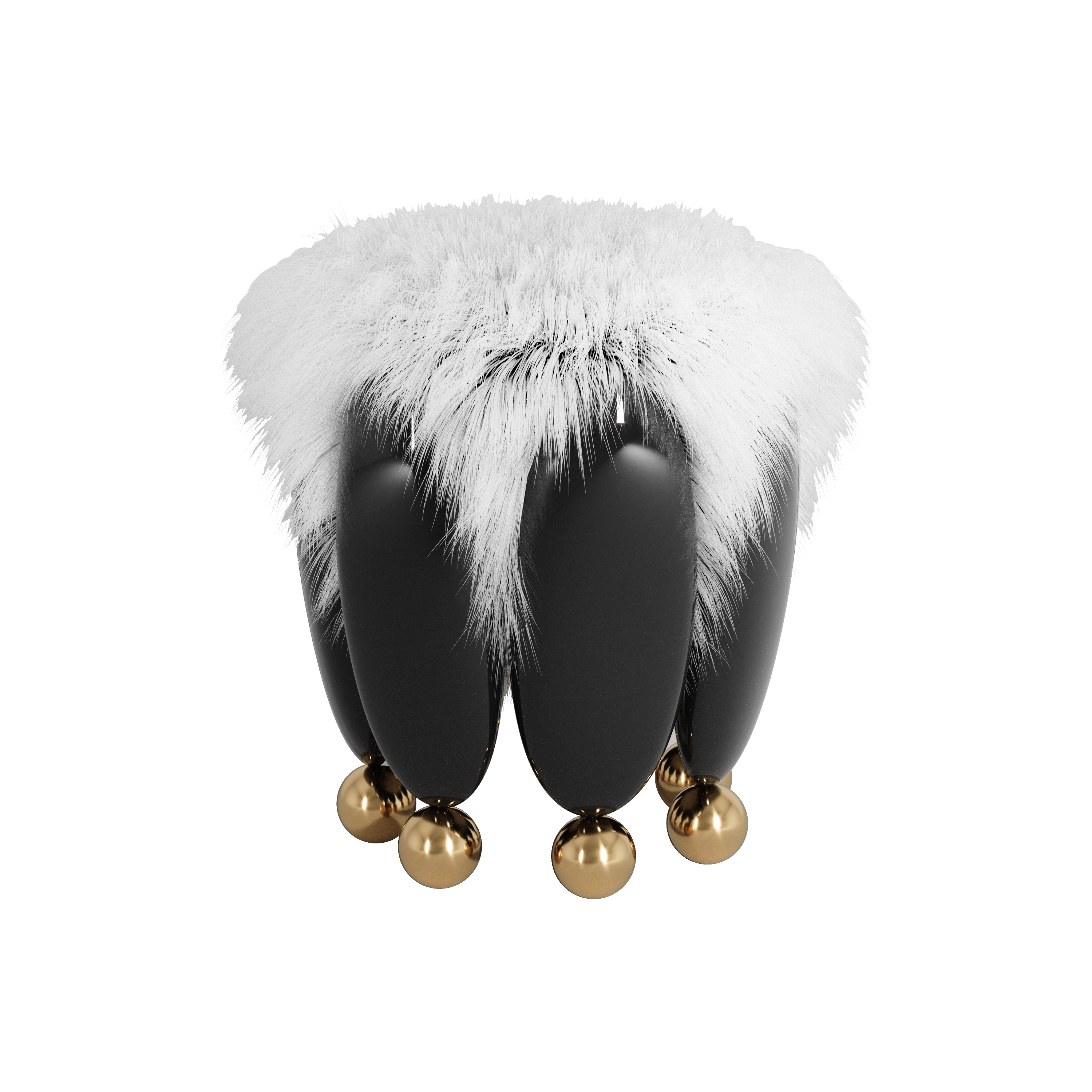 MATERIALS
Upholstered in Fur;
Legs Lacquered in Black in Gloss;
Legs Spheres in Polished Gold Stainless Steel.
KALAM Fire Pit
Kalam Fire Pit is a freestanding fire pit, that will fit perfectly in a modern outdoor design project. It brings identity to any space, in a bold attempt to stand out from standardized outdoor models.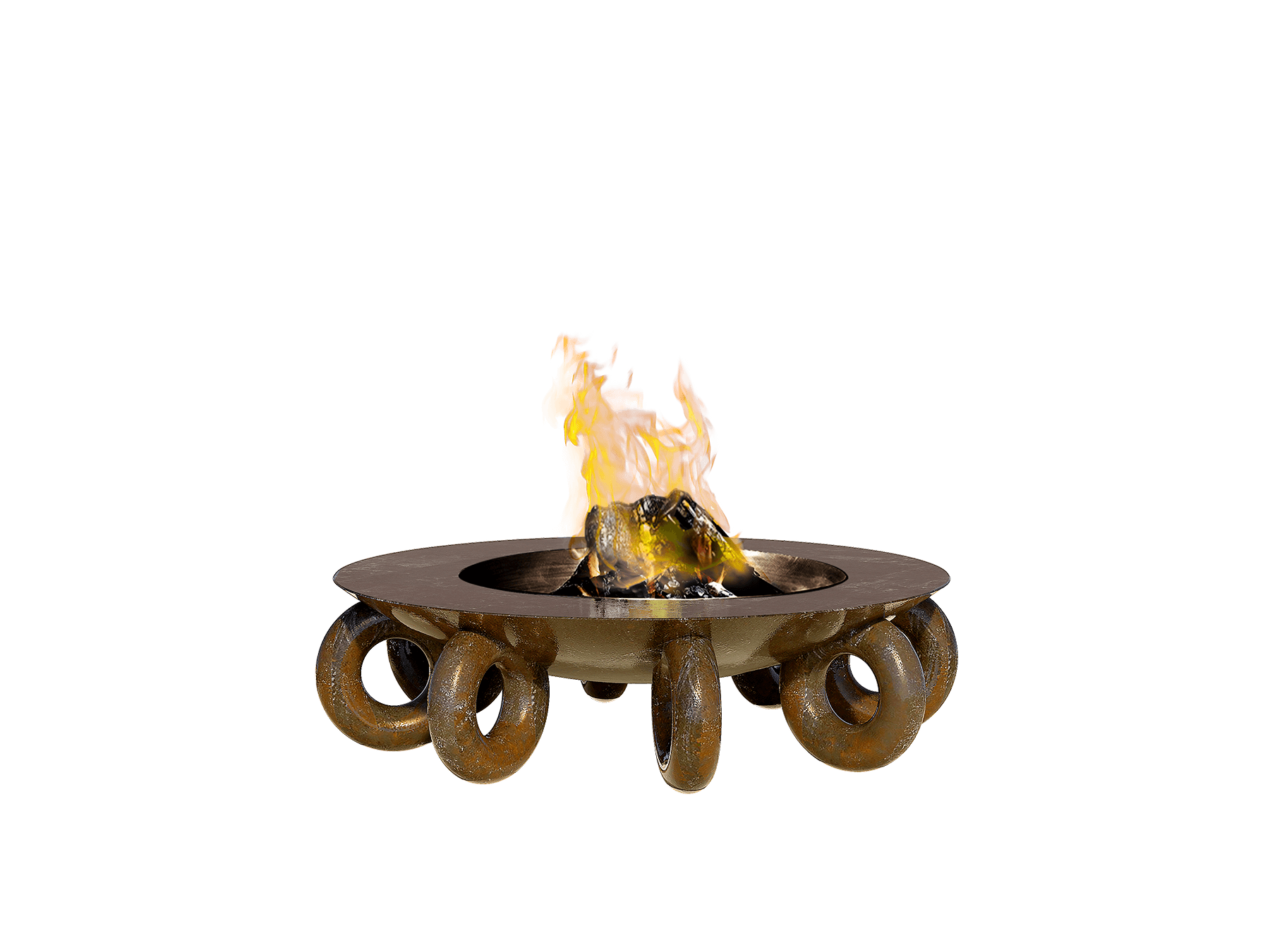 MATERIALS
Rusty Effect Corten Steel;
ACHI Diffuser
ACHI diffuser releases a hypnotic perfume adding extra value to a space thanks to its eye-catching container design. The natural composition of scents promises to excite sensorial experiences through your Home.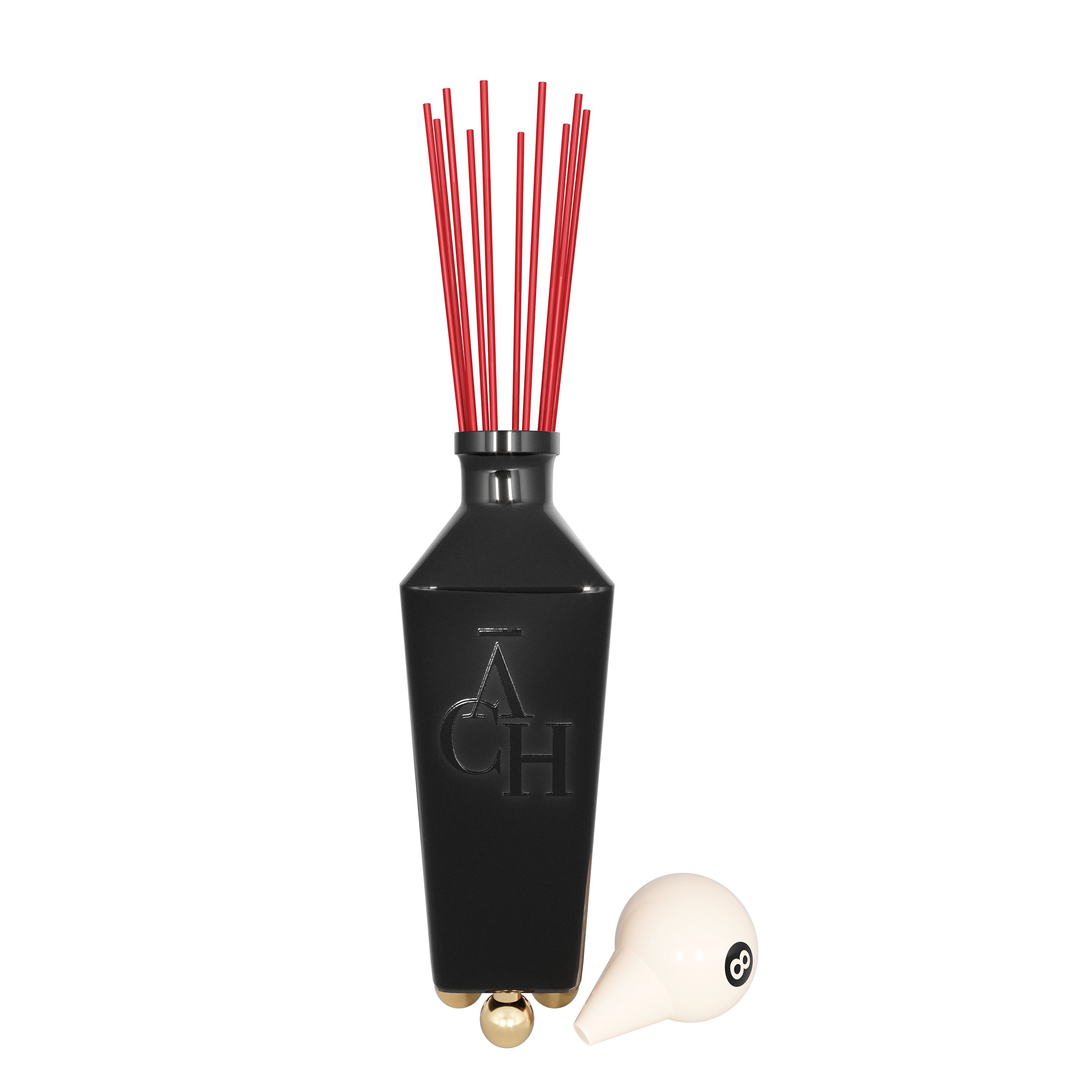 Materials
Ceramic container;
Scented Oil;
Includes lid, which can be used as a collective and decorative object.
ACH'S SUGGESTIONS
HOLST Vase
Holst Vase features an artistic and cubistic design, created to elevate your decor experience. An eye-catching decorative vase that is perfect to decorate the dining table or center living room as an art object.
Combine it with a large arrangement of botanicals or fresh summer flowers to an eclectic aesthetic home lifestyle.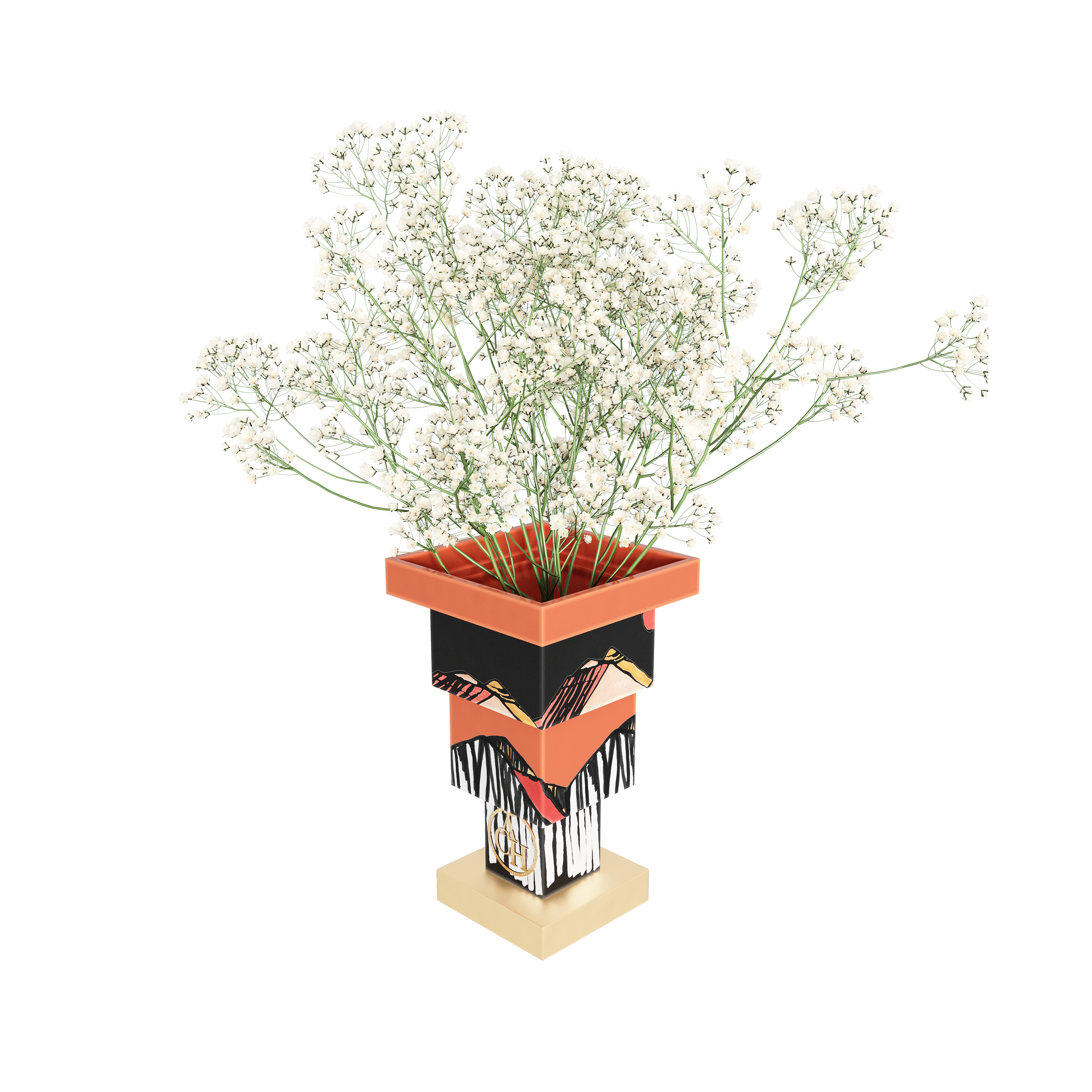 MATERIALS
Hand Painted Ceramic;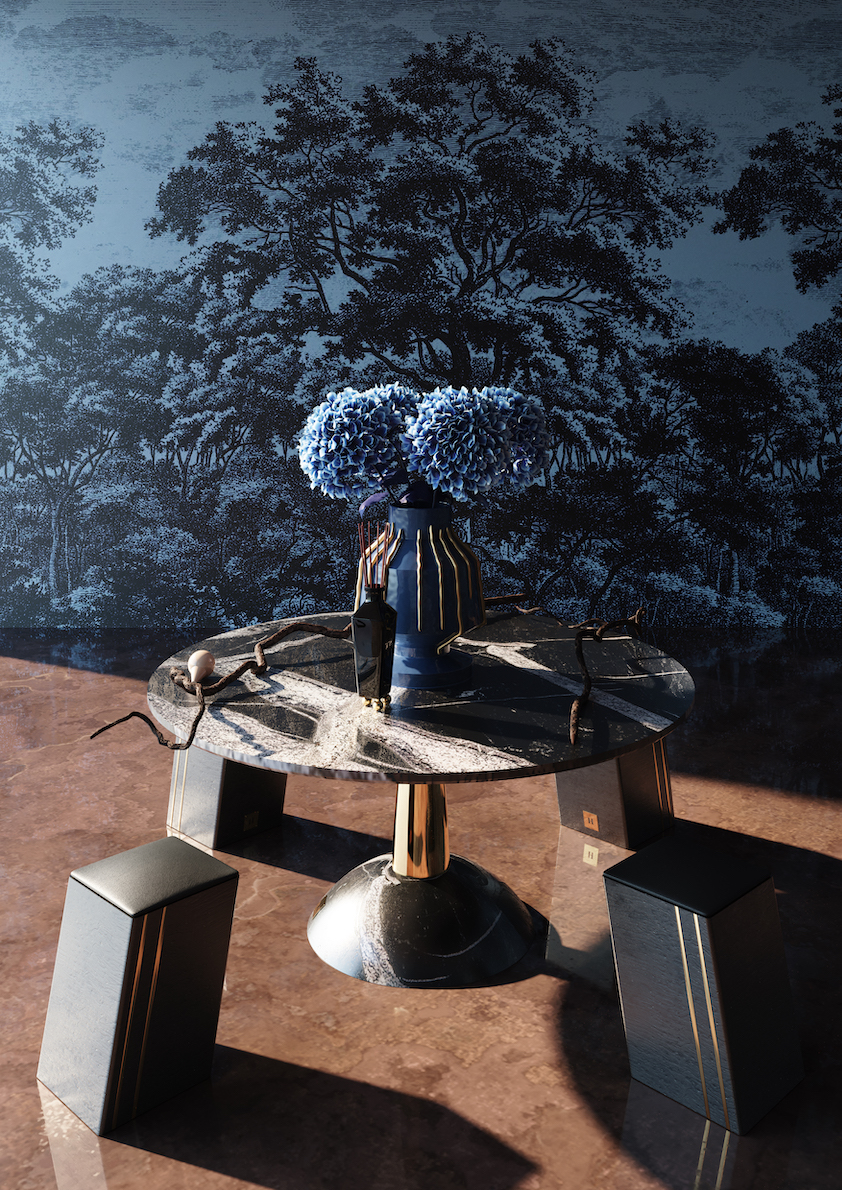 SEE ALSO: LIVING WITH ART: THE ULTIMATE INTERIORS EBOOK FOR ART LOVERS
We hope you liked our article. Feel free to visit our Pinterest boards to get more inspiration.
Check out our account on Spotify and listen to the playlists Hommés did especially to boost your interior design inspiration: